Today brings a new release from The Palace of Amber and I've been eagerly anticipating the release of some of these designs. Without further ado, here's The Palace of Amber August 2019 collection.
First is the new The Palace of Amber Nereida Lock and only the second clasp design for the brand. This has been created to complement the Nereida Stoppers of course and it's larger than the Plum Blossom Lock, though the exact measurements can be found on the product page.
As a side note, the tail end of this lock needs to be attached to the large loop of a bracelet. The trigger end must be attached to the smaller end. (The tail end is very chunky!)
I've always loved to coordinate locks and stoppers.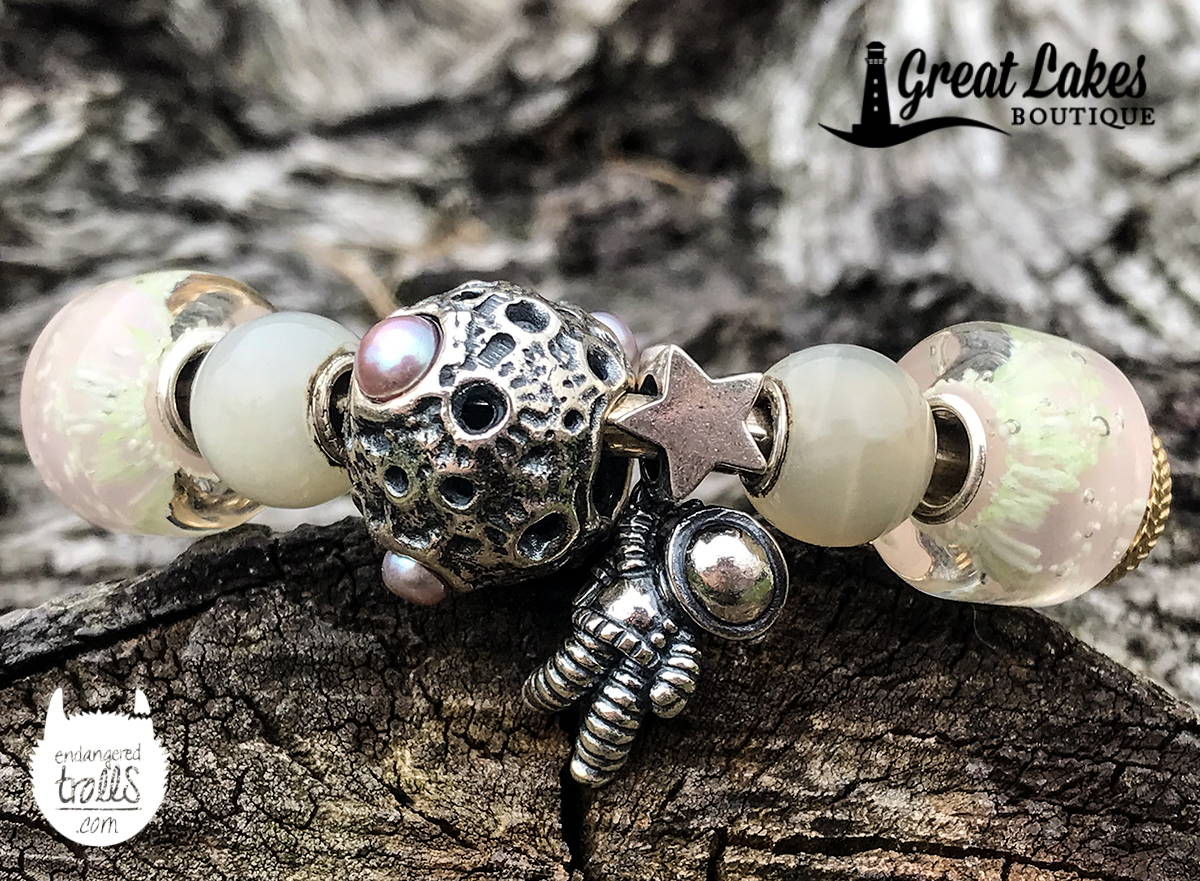 I've been so impatient for the launch of The Palace of Amber Travel Through the Stars. This super cute astronaut floats on a shooting star bail and works so well with Bulan or indeed the Dazzling Galaxy glass. You can find a few of our final restock below.
One of two new glass designs is The Palace of Amber Belle. This is a soft pink glass that glows in the dark. It works so well with both the Nereida designs and the new Travel Through the Stars.
Belle will be launching on the website at 6pm EDT.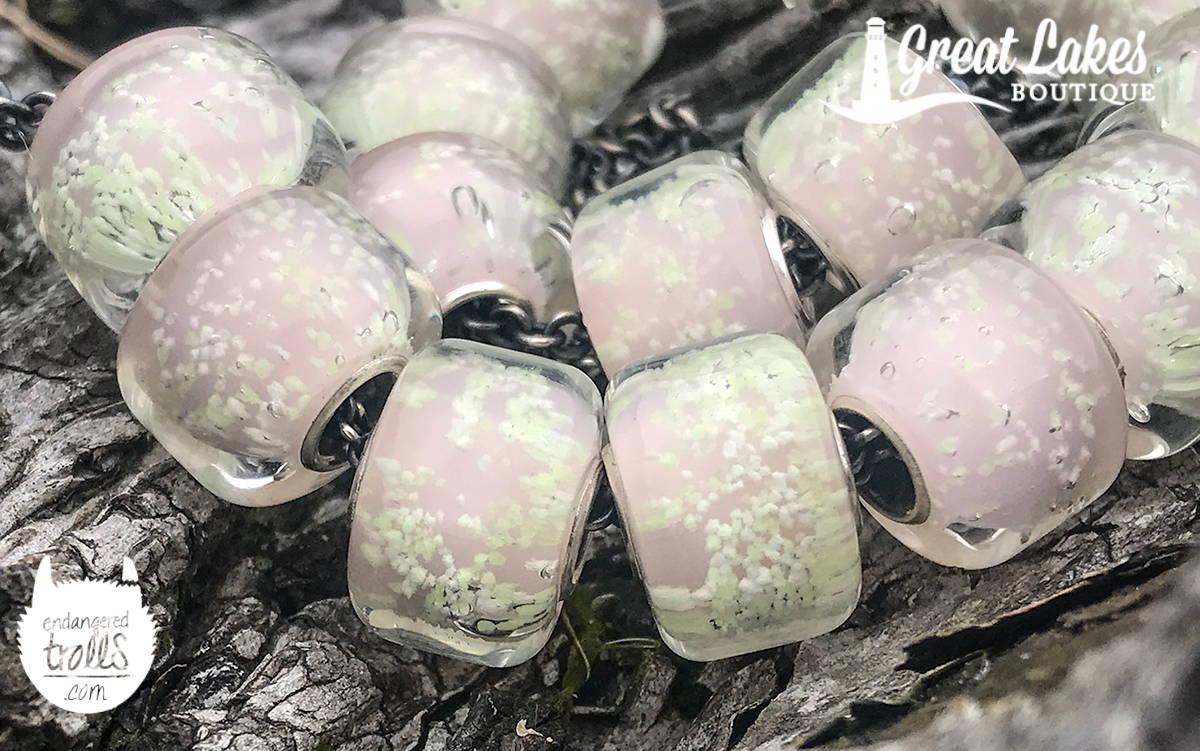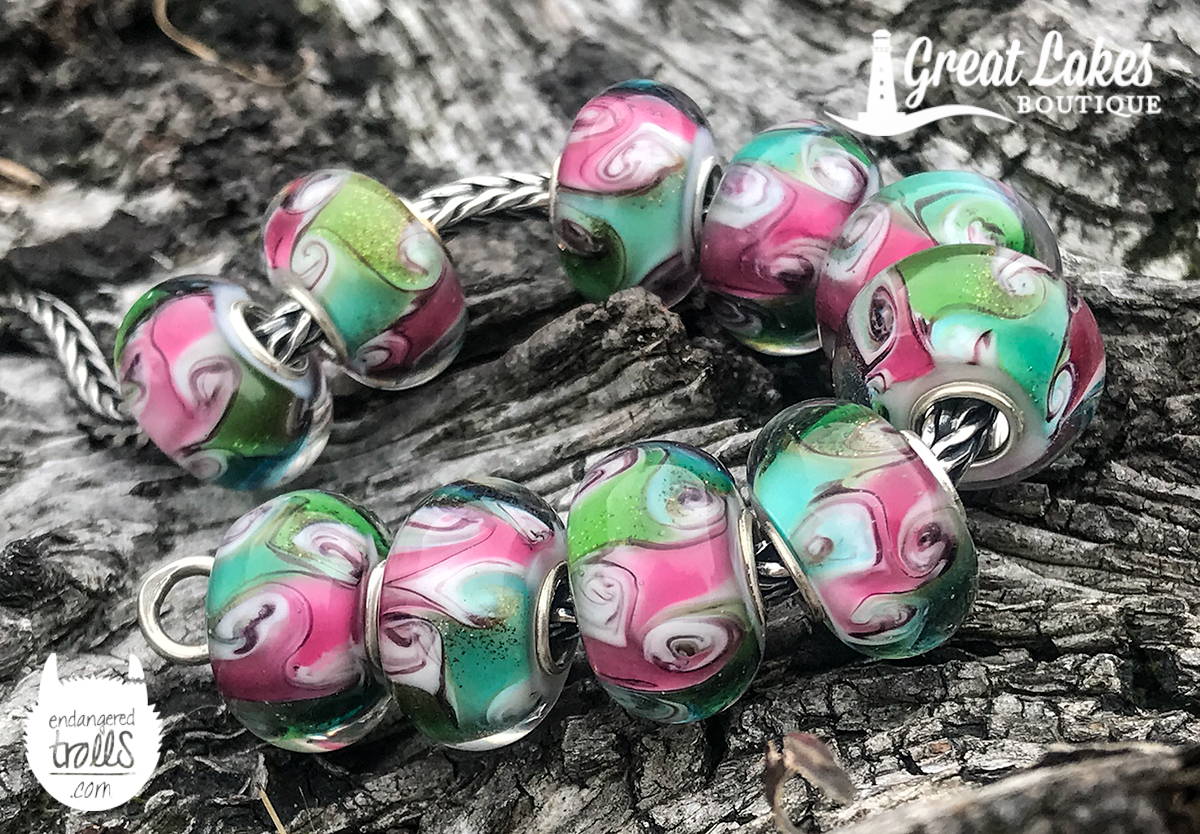 The second new glass design is The Palace of Amber Pink Aesthetic and I think this is the last of the summer glass now.
It will launch on the website at 6pm alongside Belle.
Here's my newest bracelet stack from The Palace of Amber! I've been having such fun with this brand recently. This particular combination is meant to resemble a night sky over the ocean.
As always stock is limited so I would advise ordering sooner rather than later to avoid disappointment.