Tonight's Trollbeads blog brings good news as the newest promotion begins.
It can be so easy to get caught up in the amazing beads that Trollbeads produce and forget all about the other jewelry pieces. Actually coordinating rings or earrings with your bangles and bracelets can really elevate a look. It's all about that attention to detail.
Beginning immediately and continuing until August the 18th you can save 40% off almost the entire range of Trollbeads earrings and rings. The only exclusions are the spring 2019 pieces. This leaves a huge selection of designs including my personal favorite rings.
The sale prices will automatically show when you add an item to your basket and you can find the promotion page below.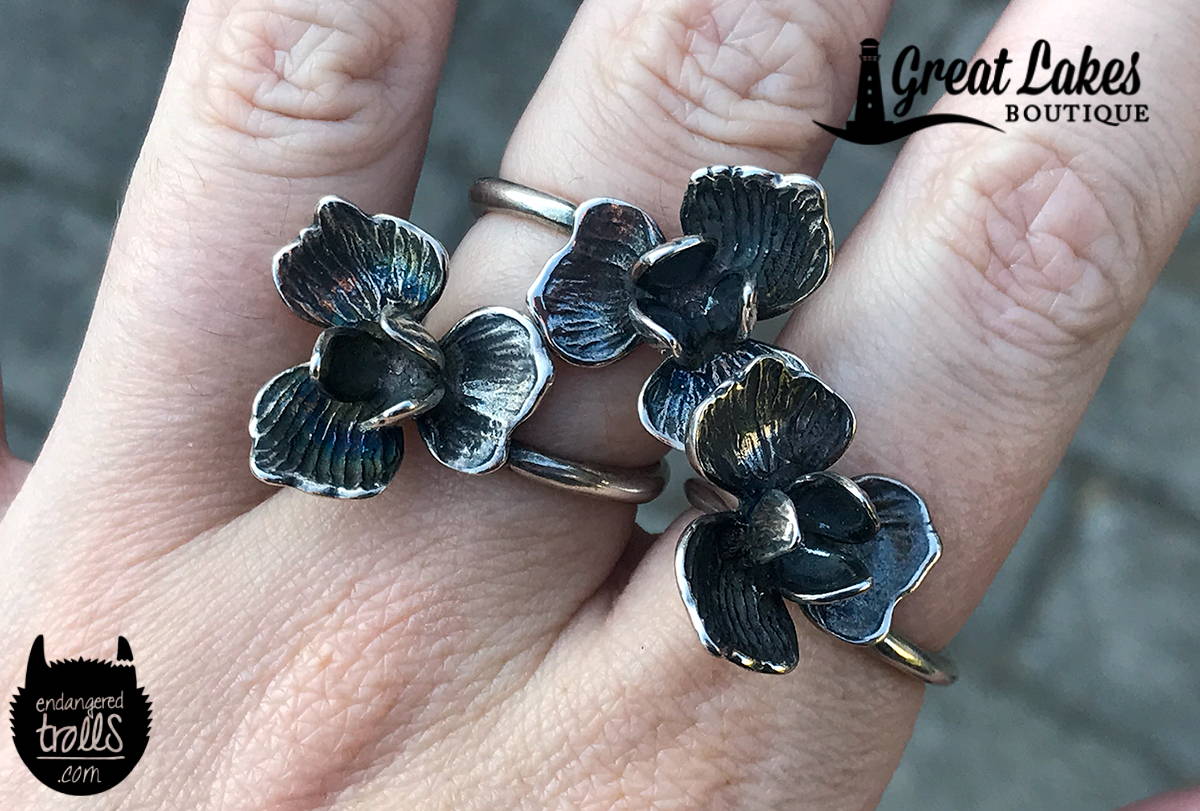 Pictured here are three Trollbeads Unfolding Rings. I've had this set of rings since their launch and still love wearing them together. It's probably not a look you'd favor everyday but it's very eye catching for those more special occasions.
Over the next few days I'll try and share some images on social media for some coordinating rings and bangles but for now, you'll find my personal choices from the sale below. (I would so love that Daisy Ring!)