Last night saw the release of The Palace of Amber Blaze of Glory and I shared a little bracelet inspiration for styling. I'm a bangle girl at heart though and this morning I'm sharing my own bangle composition.
There are still some of the Blaze of Glory remaining on the website so do be sure to secure yours before they're gone. These are sensational for the fall season.
This is a really heavy bangle stack for me. I usually have a limit of three on one wrist and only two of those have beads. Still it looks so stunning that I couldn't resist.
This image also shows well how beautifully the new Blaze of Glory glow in the sunshine, which is apt as that decorative core is wrapping around a sunstone. For our gemstone enthusiasts these are close to feldspar moonstones but not quite identical. In the center of the bottom bangle you'll also see a new silver release; The Silent Petals. This is designed to sit around another bead and partly obscure it.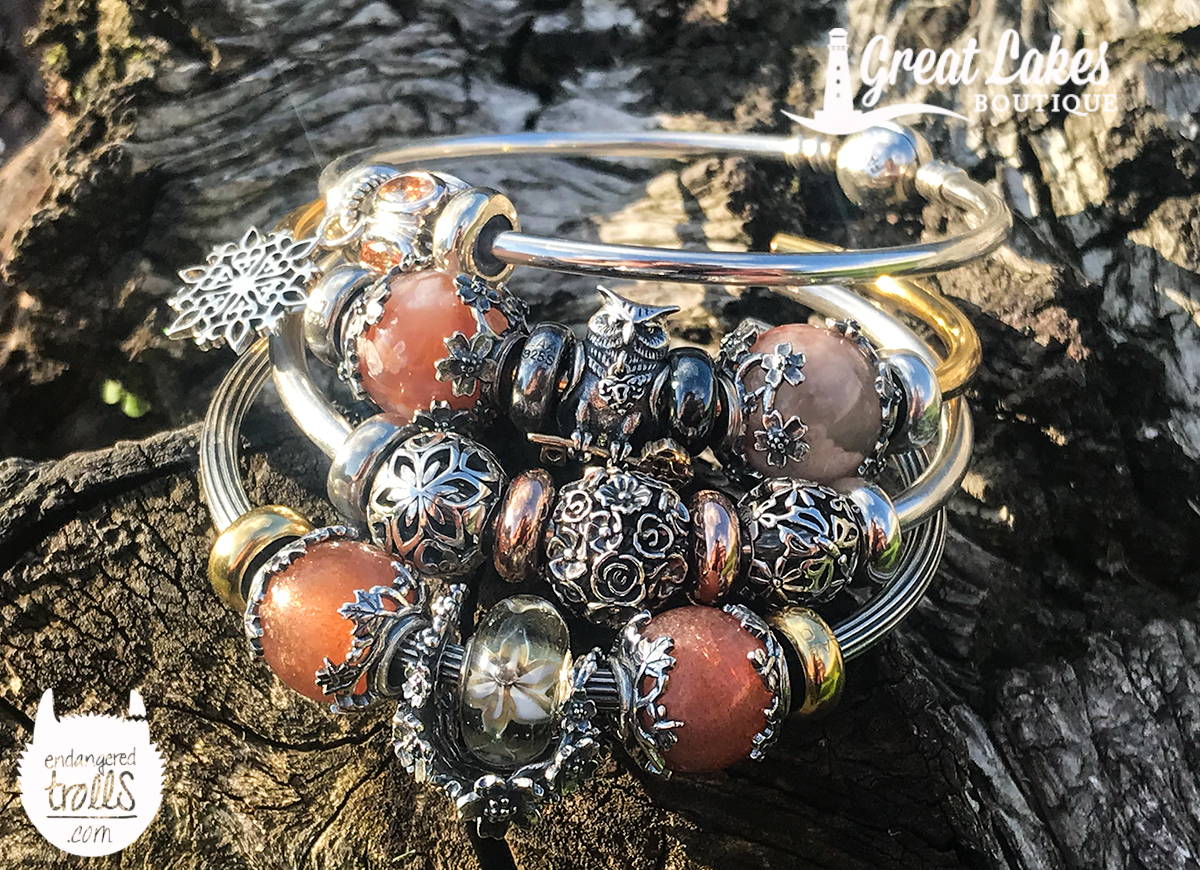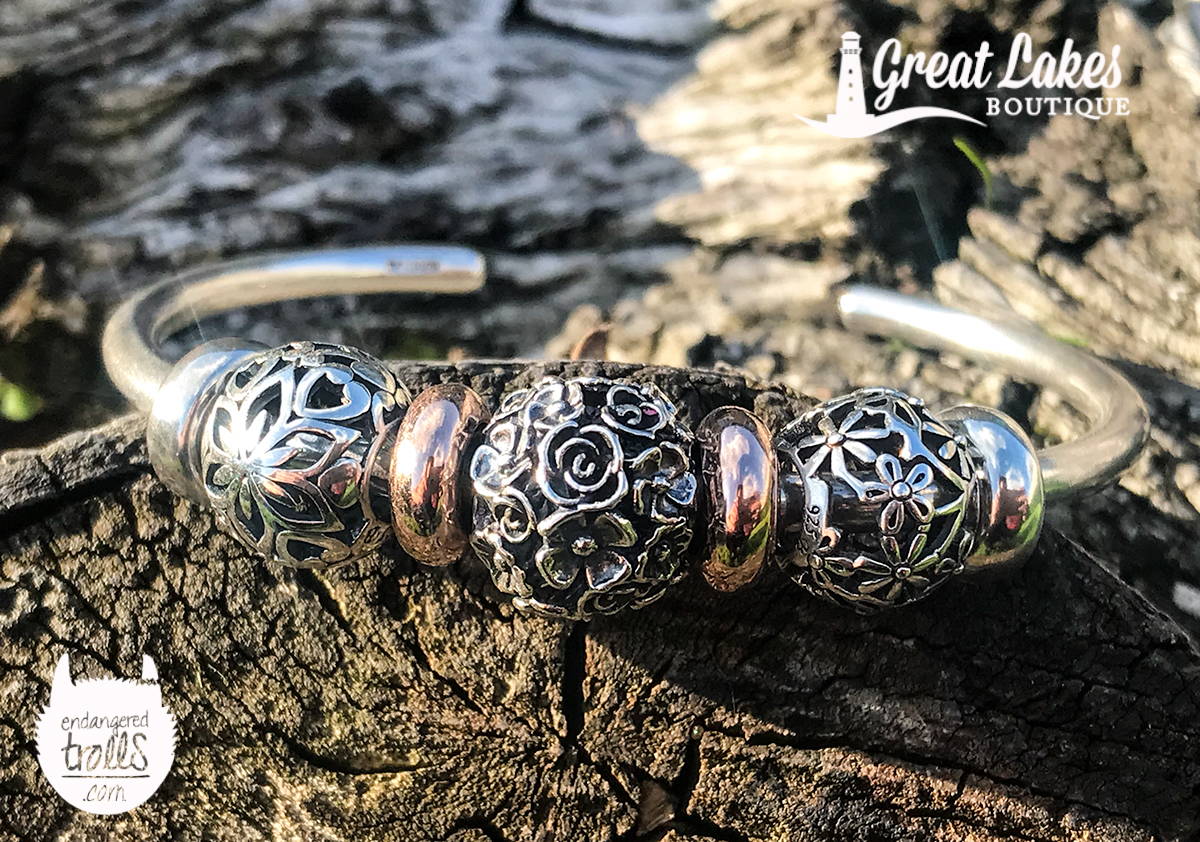 The third bangle uses The Palace of Amber Flamboyant Sakura which can coordinate beautifully with Blazing Glory. Flamboyant Sakura will be back on the website briefly this weekend before the stock is then stored for the upcoming event.
The Palace of Amber Noctis is the focal and has been on my wrist for months now. This will launch at Bead Bash on the Lake in just a few weeks time.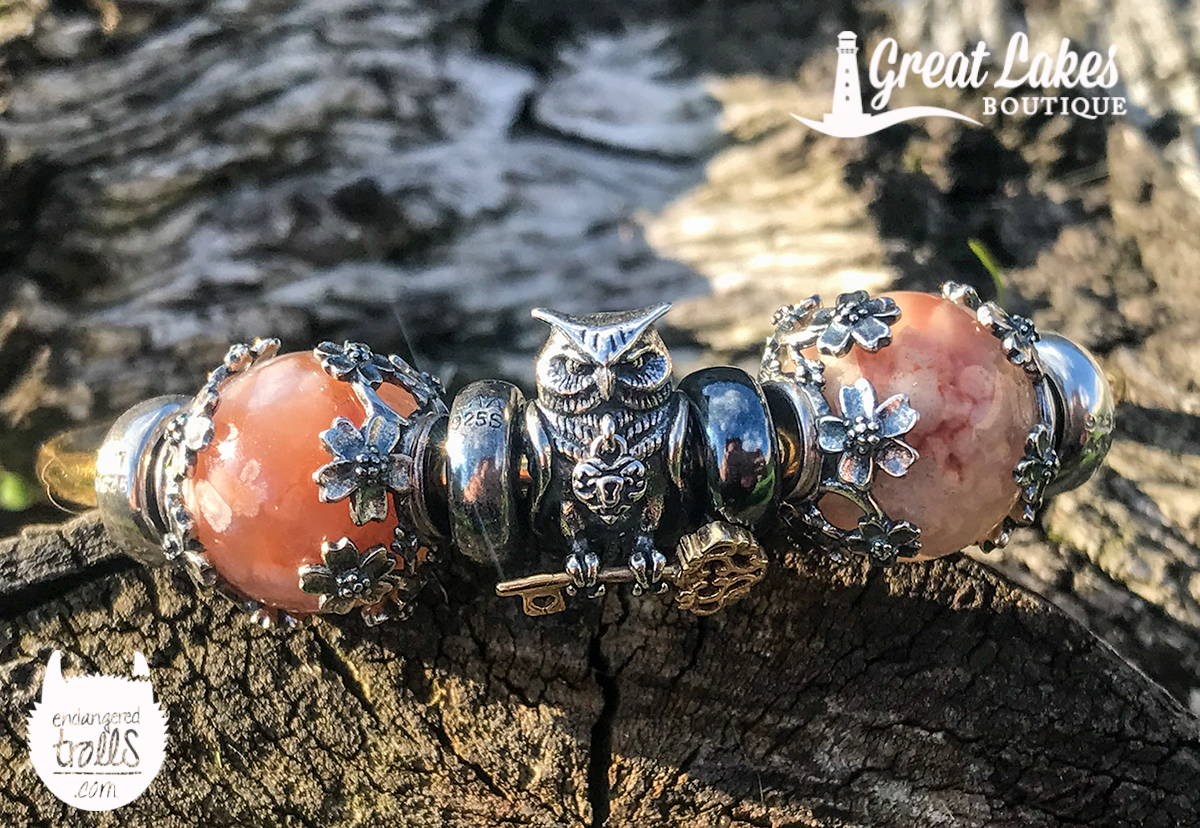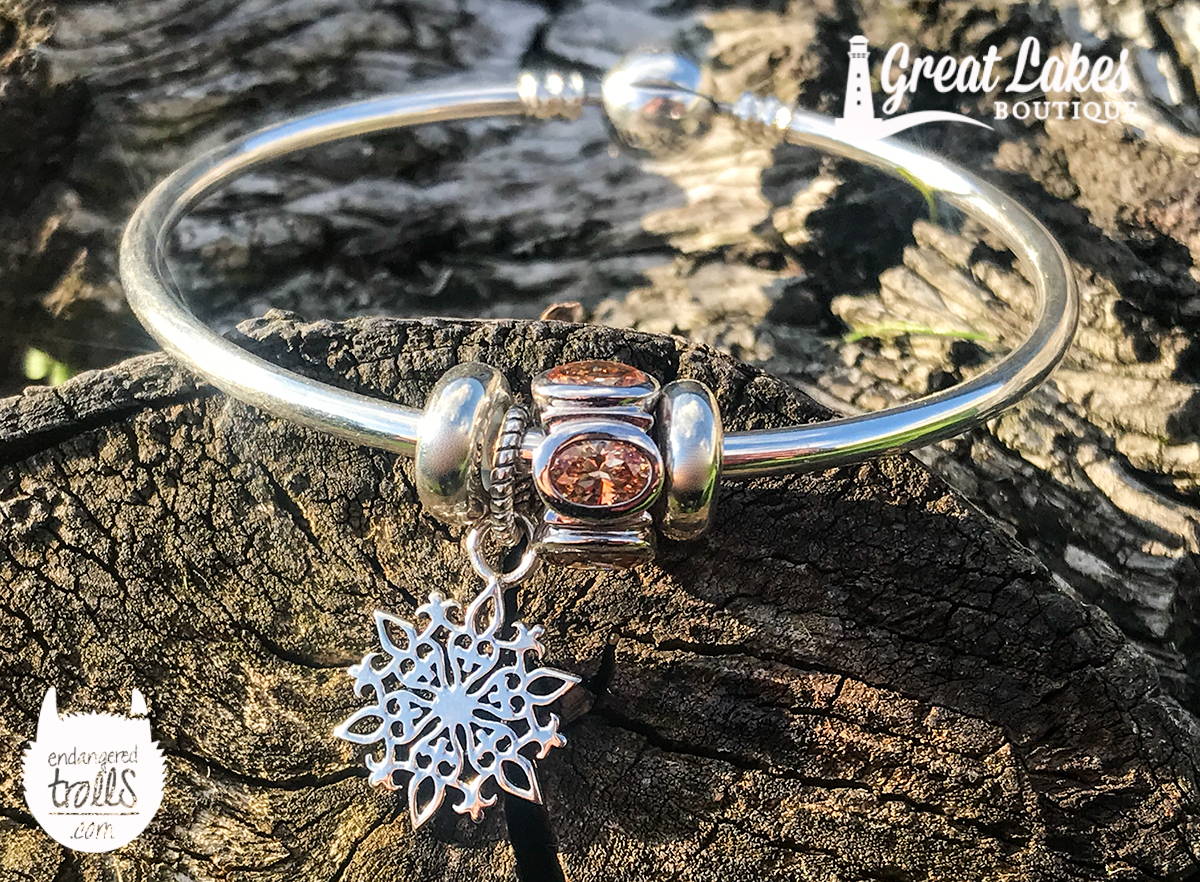 Finally the last bangle uses the Bella Fascini Oval CZ Champagne and their Snowy Day Snowflake.
Those who have been following these articles closely will know I've been quite devoted to the olivine shade of CZs (and I'm not usually a fan of CZ beads.) I prefer the more subtle shades it seems and had been wanting to try the champagne color for the fall season.
Finally you'll find a couple more images of the complete stack below.