This charm bracelet blog brings a little inspiration for the newly debuted The Palace of Amber Blaze of Glory.
Just a couple of hours ago the new Blaze of Glory launched for The Palace of Amber and I'd best describe it as a capsule wardrobe piece for the fall season. Over the next few days I'll be sharing two edits for this design; one bracelet and one bangle but be sure to shop yours before they sell out.
The Palace of Amber Blaze of Glory features a beautiful decorative core depicting maple leaves and dragonflies. This gracefully encases a vibrant and sparking sunstone, representing the autumn sun before winter takes it's chilly hold.
It's a focal bead that is such a must have for the fall and for those of you who don't like over Halloween motifs, it will work through that holiday and Thanksgiving too.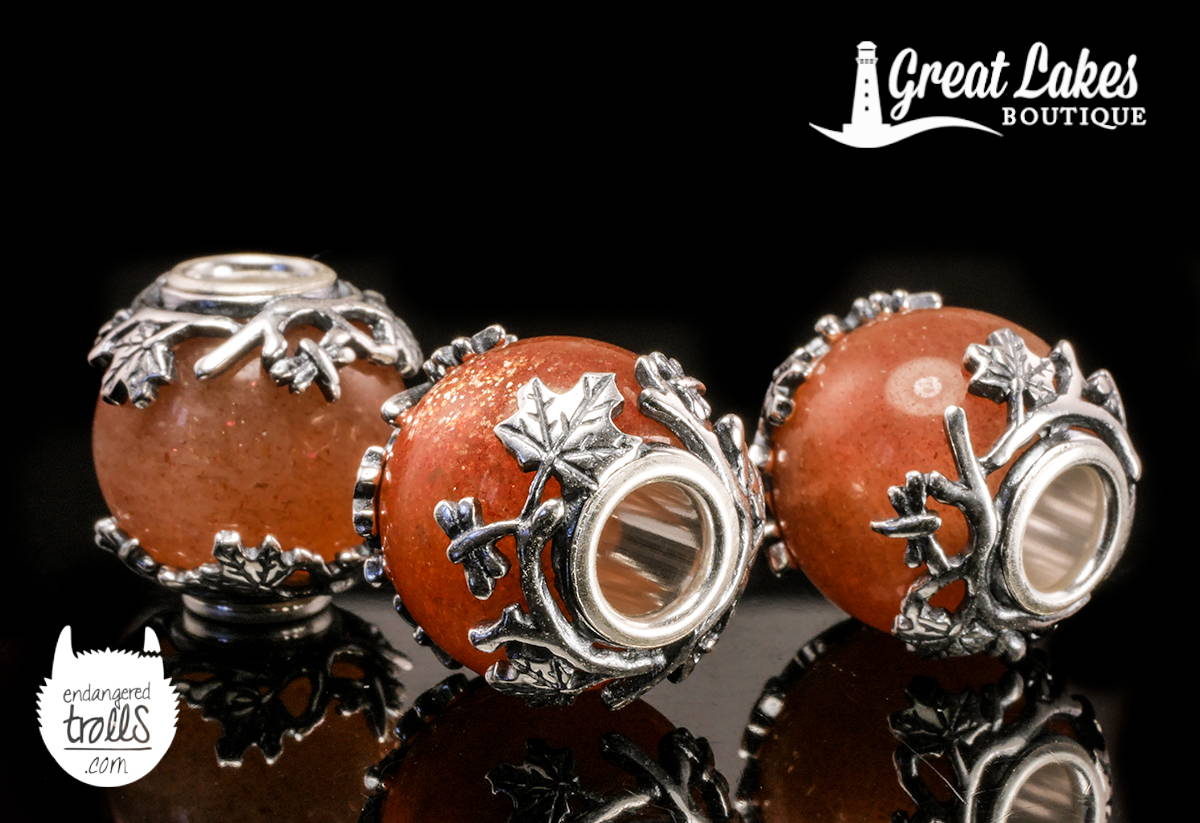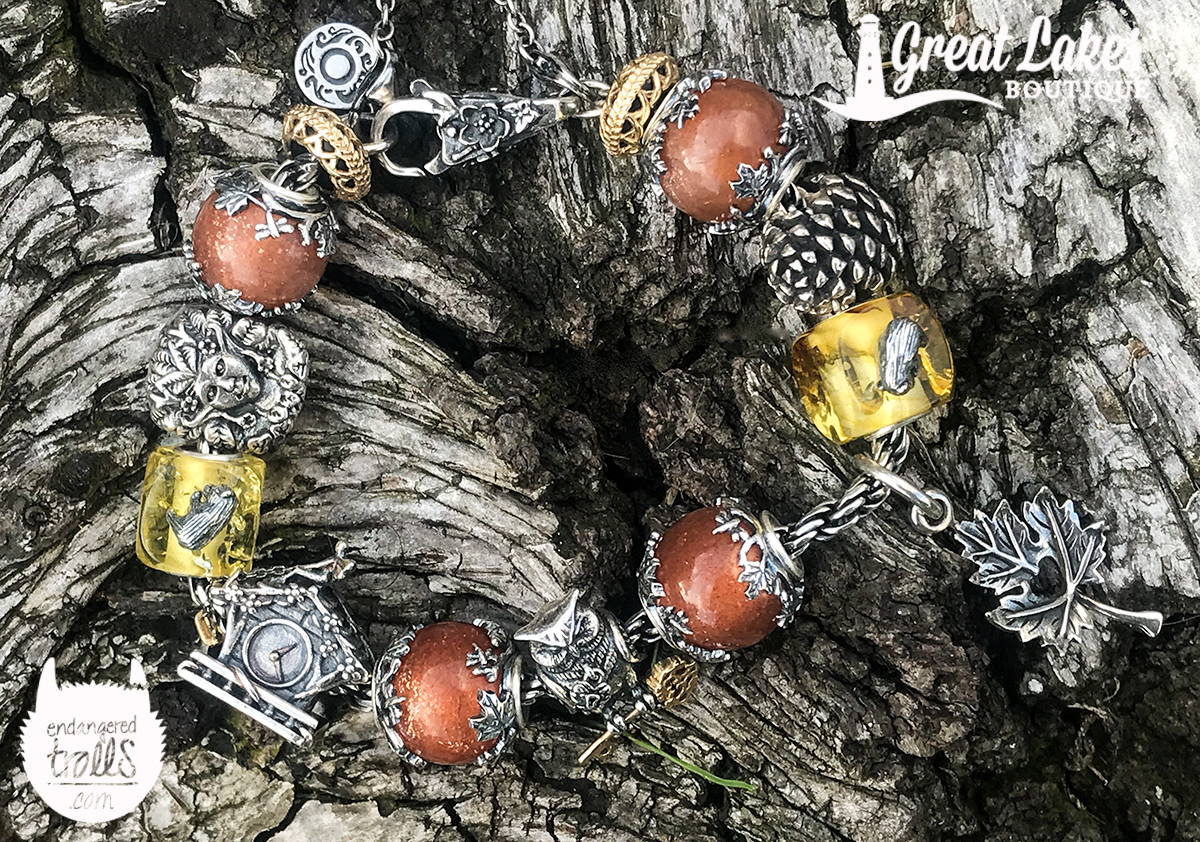 This particular bracelet tells a story. It's a tale of wood fairies, living in a glen deep inside an enchanted forest.
Like any good fairy, they're surrounded by animal friends and everyone is busy preparing for the cold, harsh winter ahead.
The Palace of Amber Noctis is included and remember there's now less than six weeks until you'll be able to shop your own at Bead Bash on the Lake. Incidentally Noctis is not the only event bead for The Palace of Amber ;)
This image also shows just how glittery these stones are and that seems typical of most of them. They positively glow in the sunshine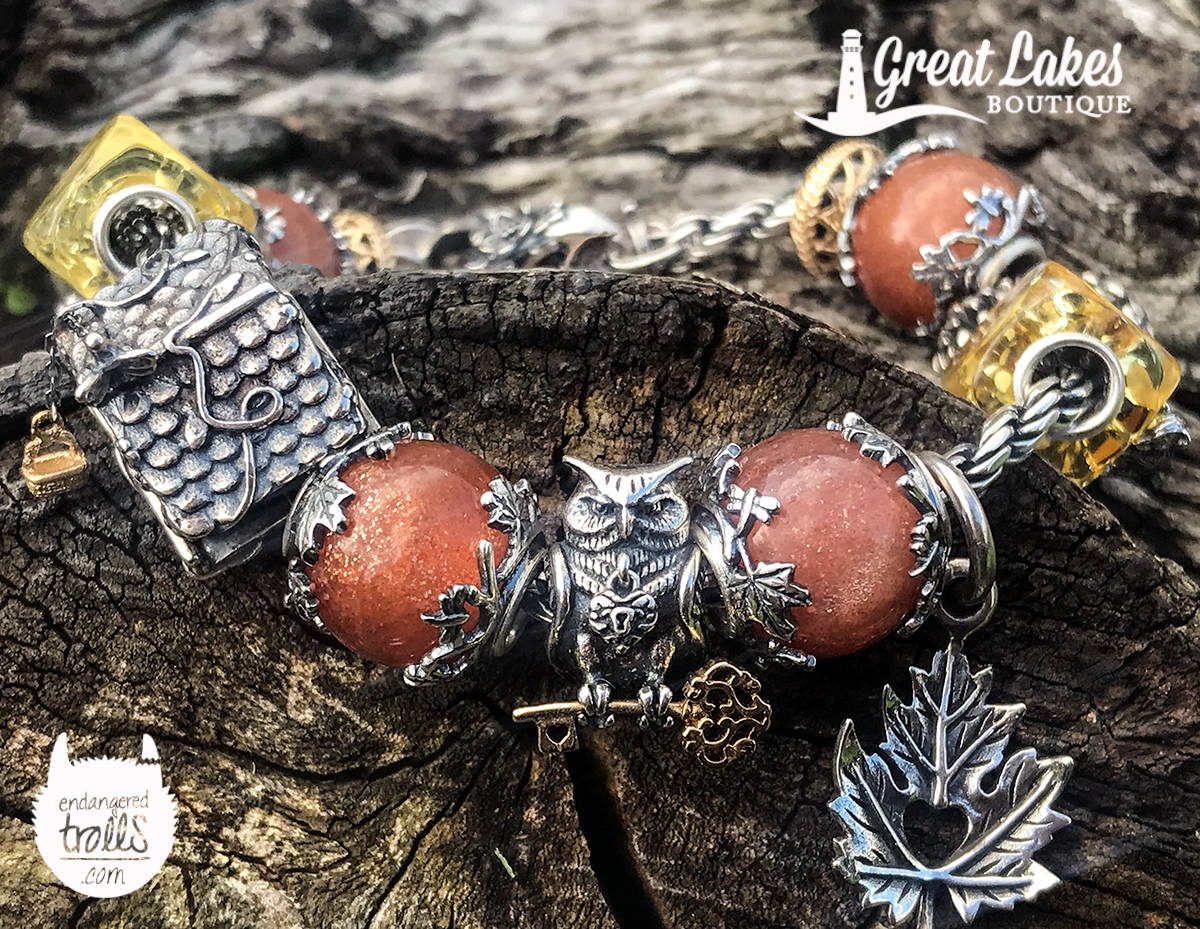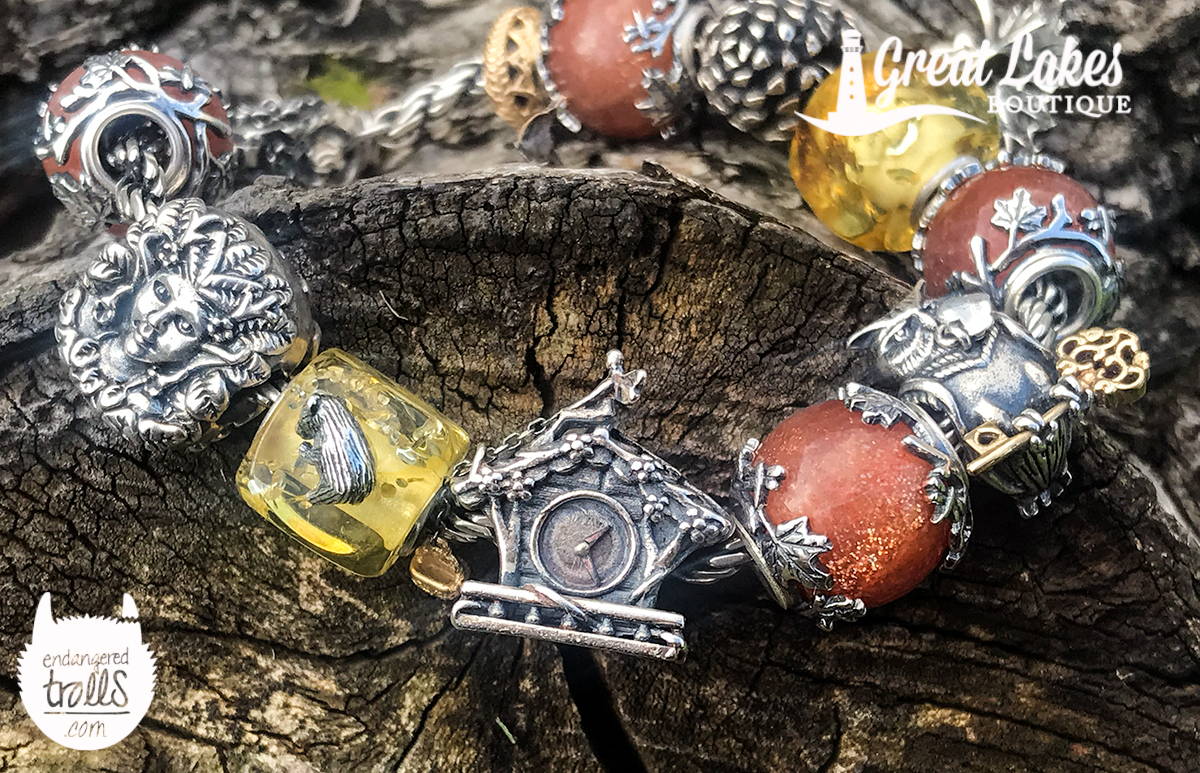 The Palace of Amber Time Fairy (and it's the duo-tone version pictured here,) has long been one of my favorite designs from this brand. It's a really chunky bead and you can check the exact dimensions and see a video on the product page. It's so unusual and there's such an air of romance to it. To the left is the new Daydreambe(a)r which are just adorably cute and our exclusive Redbalifrog Green Goddess who works so well on nature inspired themes.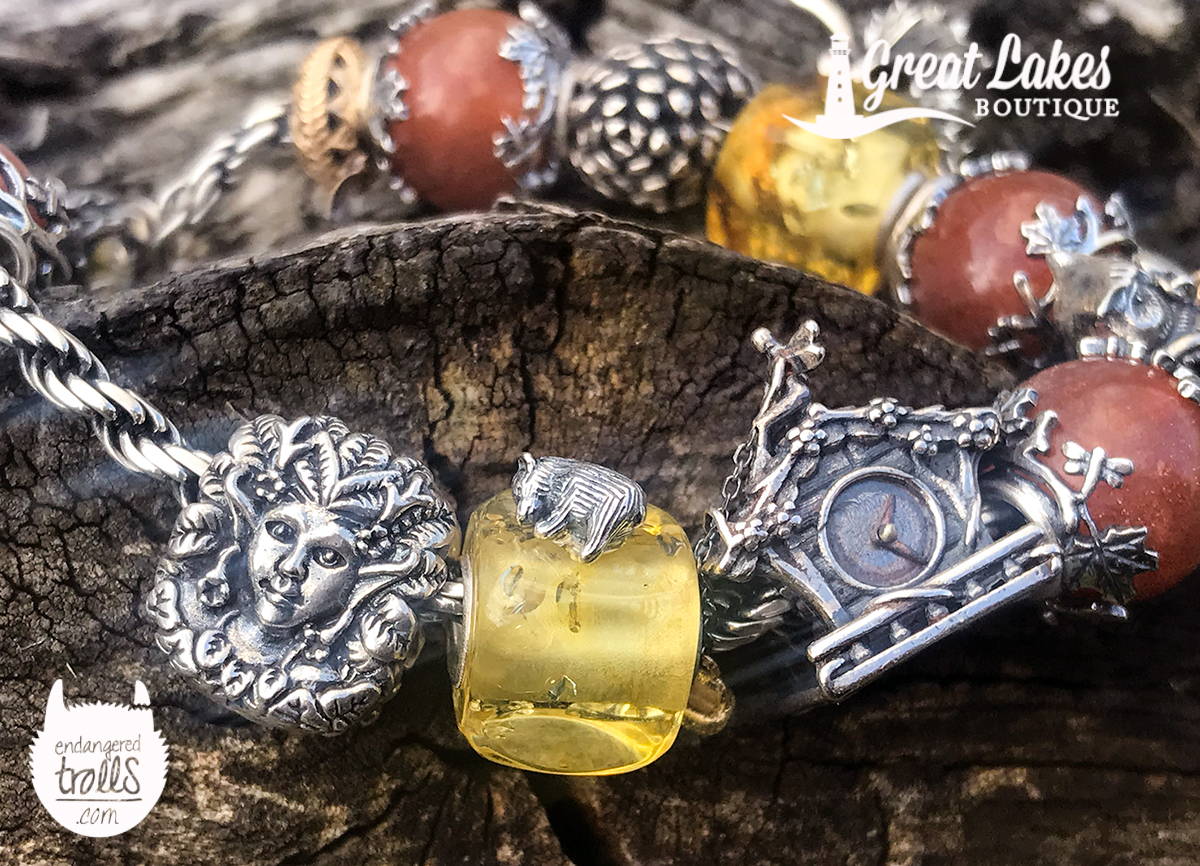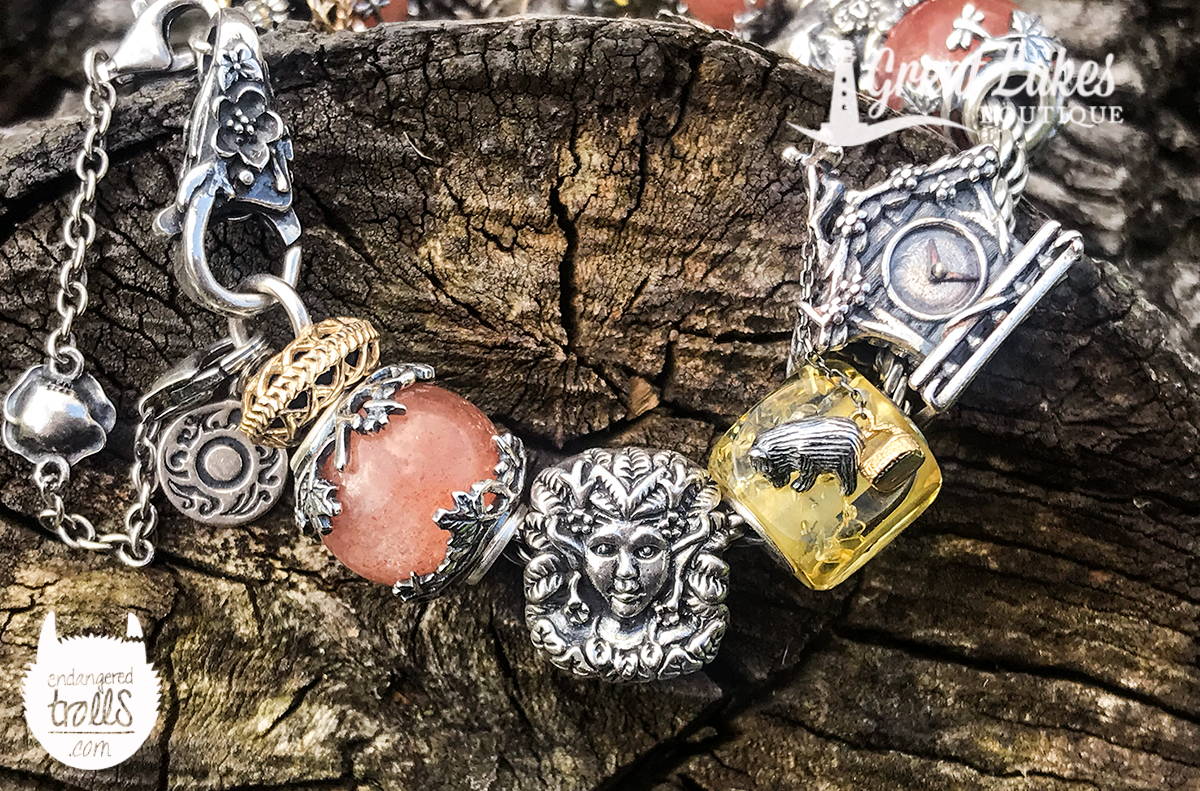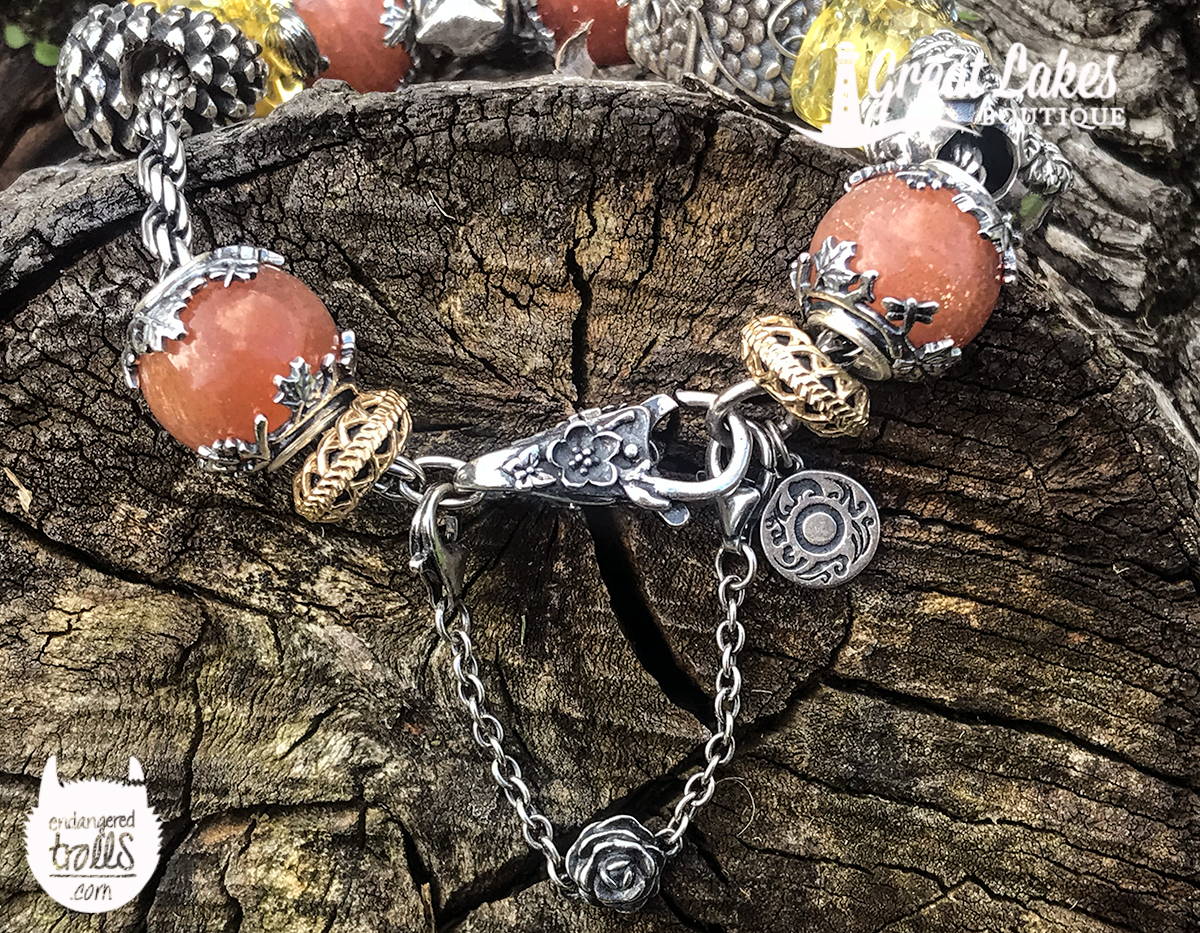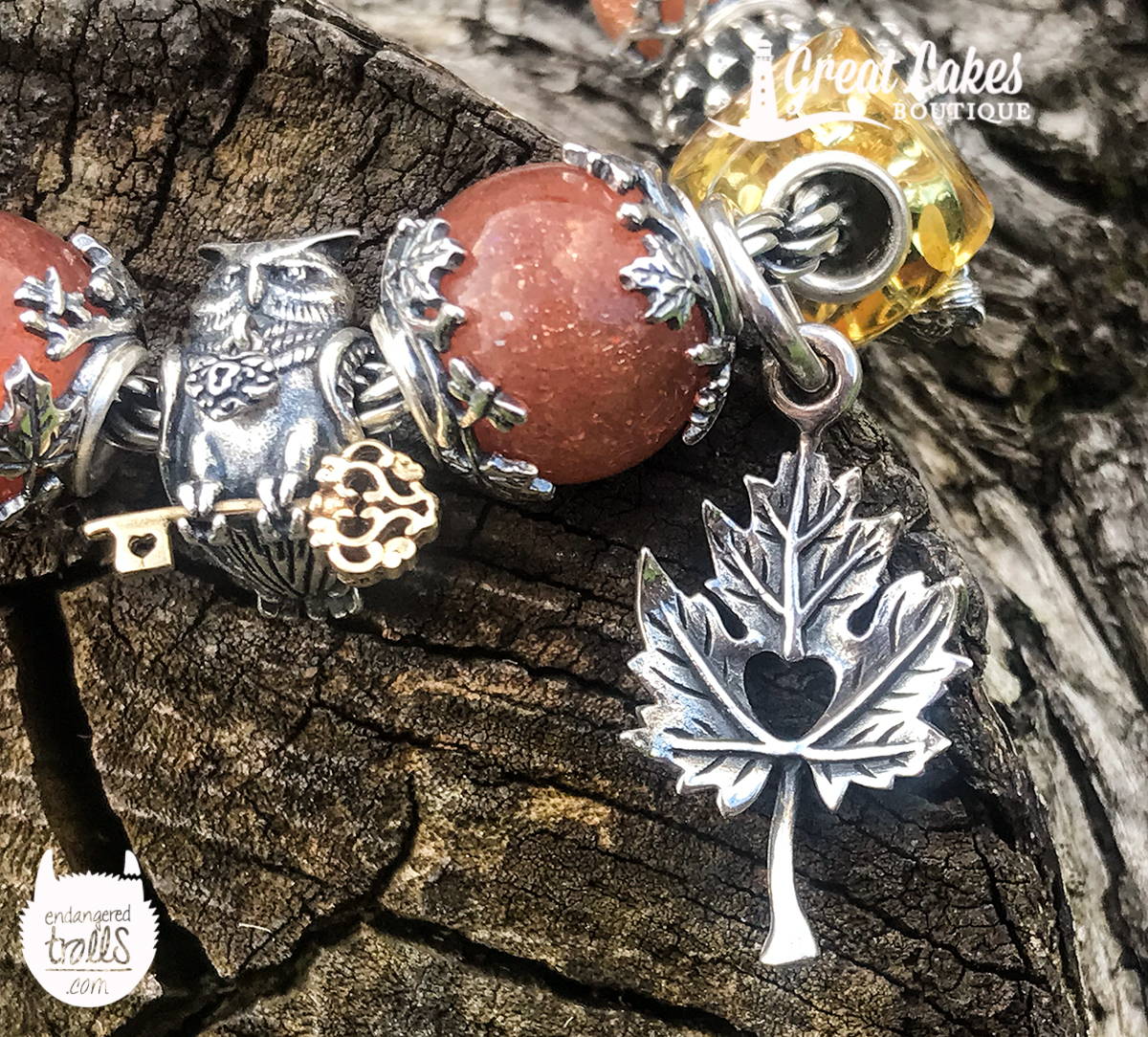 Finally are a few on the wrist images for you to enjoy.