With Halloween over it's time to enjoy the rest of the fall season and begin looking forward not only to the holidays but also winter itself. This charm bracelet blog brings a little inspiration for The Palace of Amber Blaze of Glory and Icy Snowflakes.
Blaze of Glory was the fall limited edition and it's been one of my favorites of the decoratively cored stones.
Where Pumpkin Patch celebrated Halloween, Blaze of Glory was more a celebration of the fall season. It features a focal sunstone, known for it's glitter and sheen and the decorative core uses maple leaf and dragonfly motifs.
With Thanksgiving fast approaching it's a perfect choice for the holiday.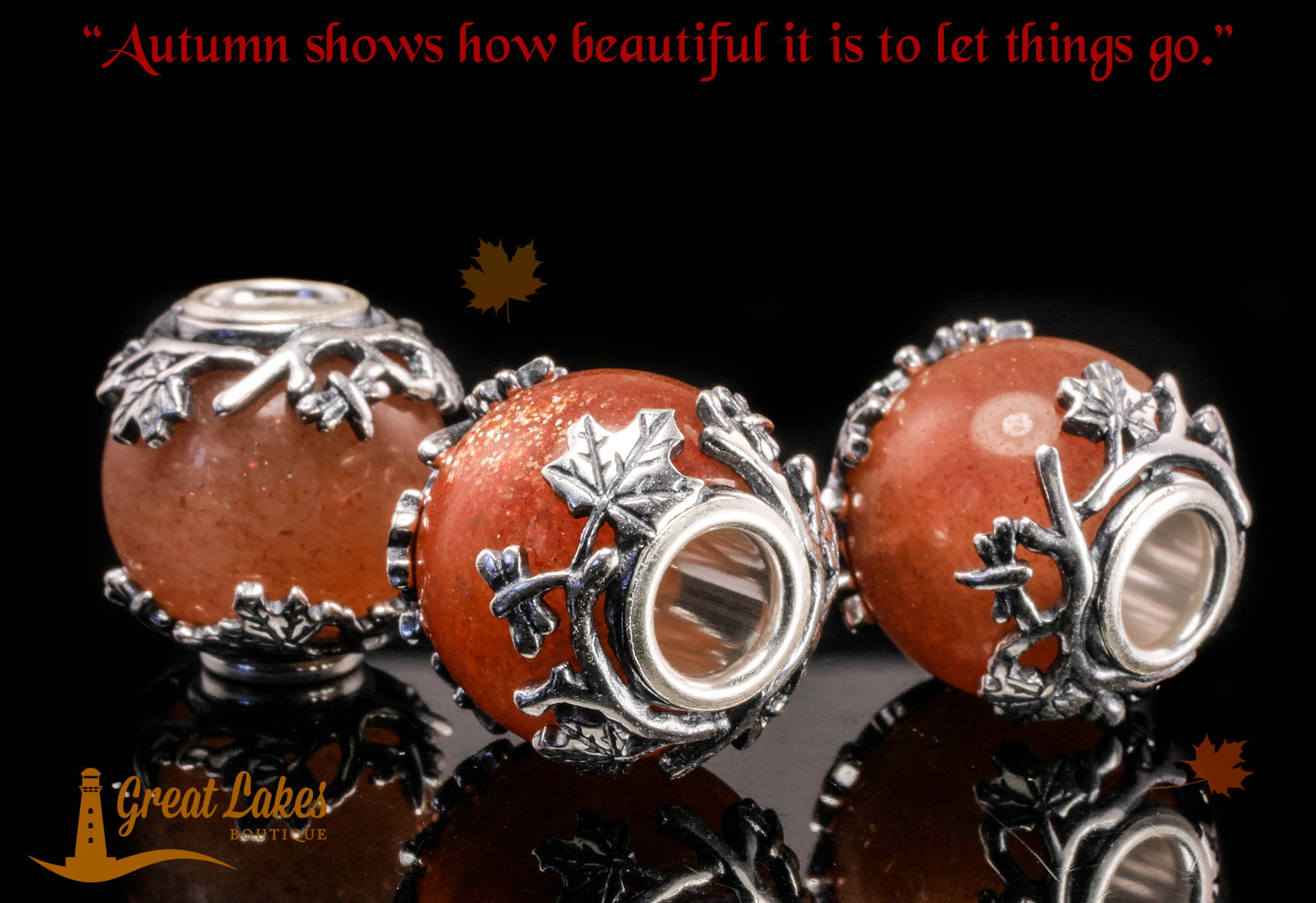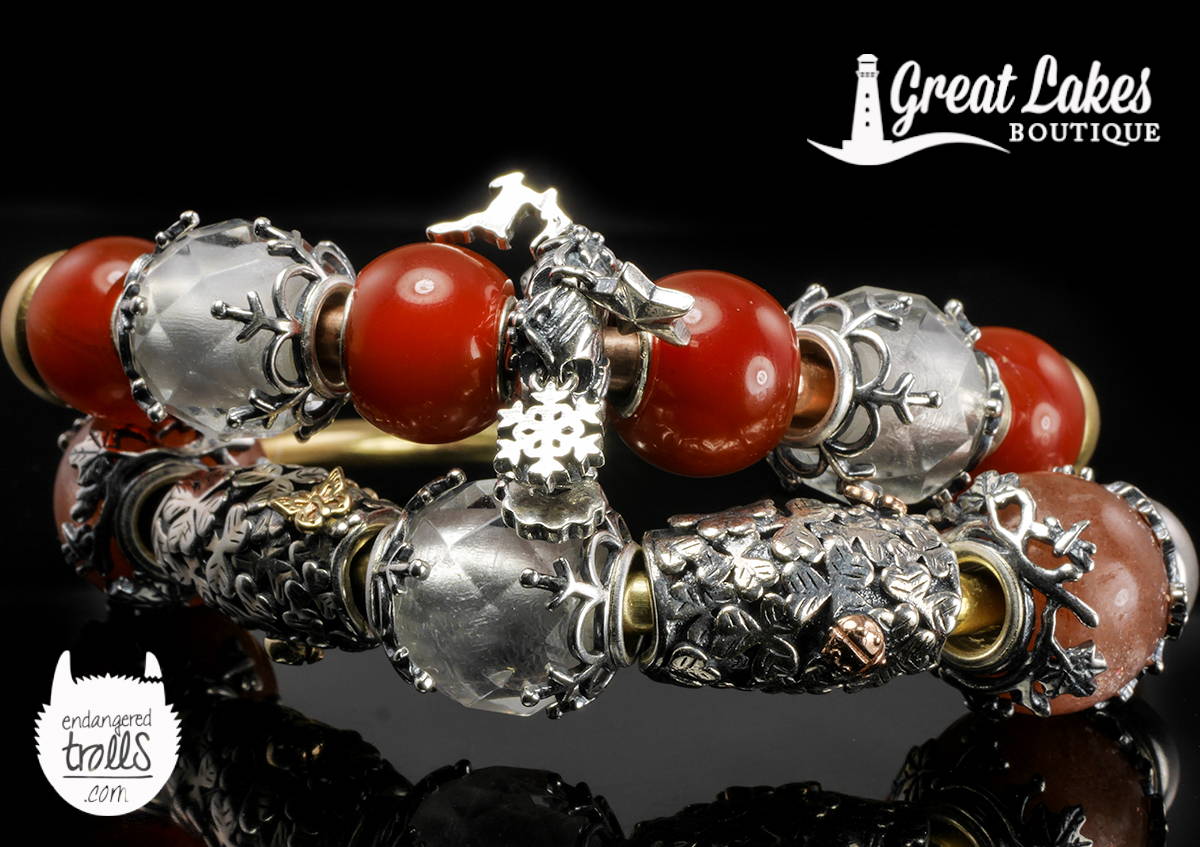 This combination is inspired by those first fall frosts. We've just listed the final stock of Blaze of Glory so it felt an apt time to showcase this bead. This has been one of my favorite of the decorative core beads and I'd really encourage anyone who doesn't yet have one (or who may want more,) to grab those now.
I've combined the Blaze of Glory with the limited edition Icy Snowflakes. The great thing about the latter being it will work with any color you choose.
I love duo-tone as it's a way to bring some warmth to a bracelet without the prices of solid gold. This design will suit any nature themed bracelet and features a raised ladybug, clover and butterfly.
The butterfly detailing in particular works so well with both Blaze of Glory and the Lock of Glory too.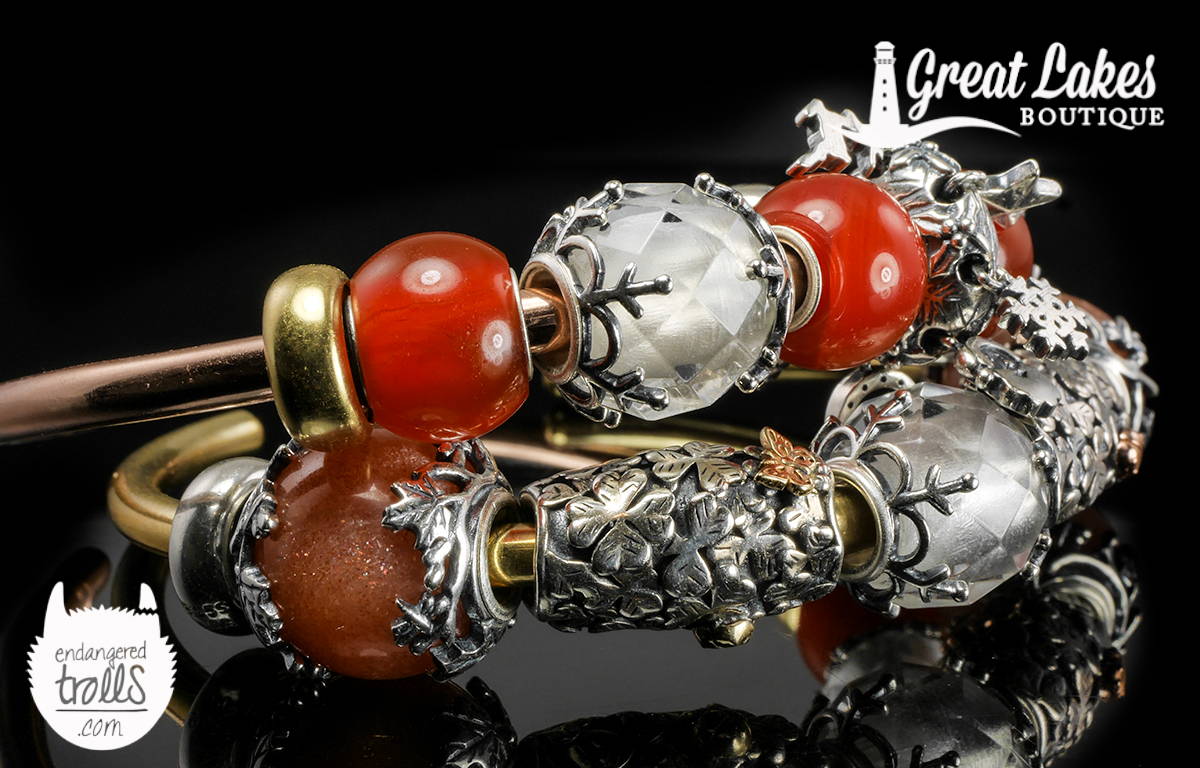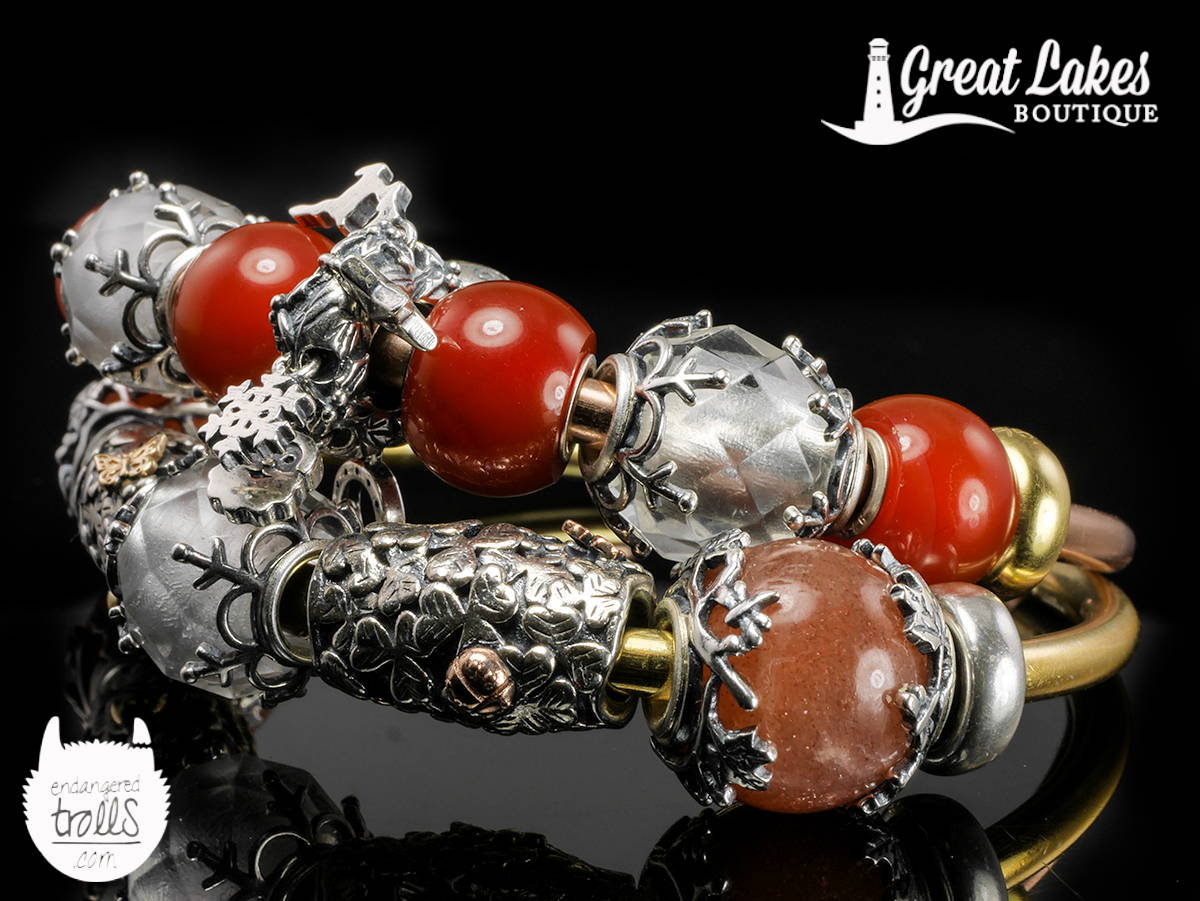 The Trollbeads Round Red Onyx has fast become my favorite of the fall release stones and absolutely the one I've worn most. There is variation in these and those the ones used here are very red, you can find some that sit just a little more to the burnt orange shades.
There's still live images available for these beads too.