This charm bracelet blog brings a little inspiration for The Palace of Amber Blizzard.
Blizzard launched on Thursday as our final winter exclusive from The Palace of Amber. Ohio is known for it's snowfall and winter storms so it felt an apt bead to end the season. It an absolutely lovely design featuring a focal grey eagle eye stone, newly designed snowflake decorative core and small snowmen, snowflakes and mitten silver details.
Grey is one of my favorite colors as it's just so easy to work with. There are very few shades it doesn't complement amazingly well which makes styling so easy. Nevertheless this afternoon I wanted to share a little bracelet inspiration for this design.
For those yet to treat themselves, our stock is now running low. Blizzard is limited so what's on the website is all that remains. We just regrouped and rephotographed the beads to make it easier for you to shop.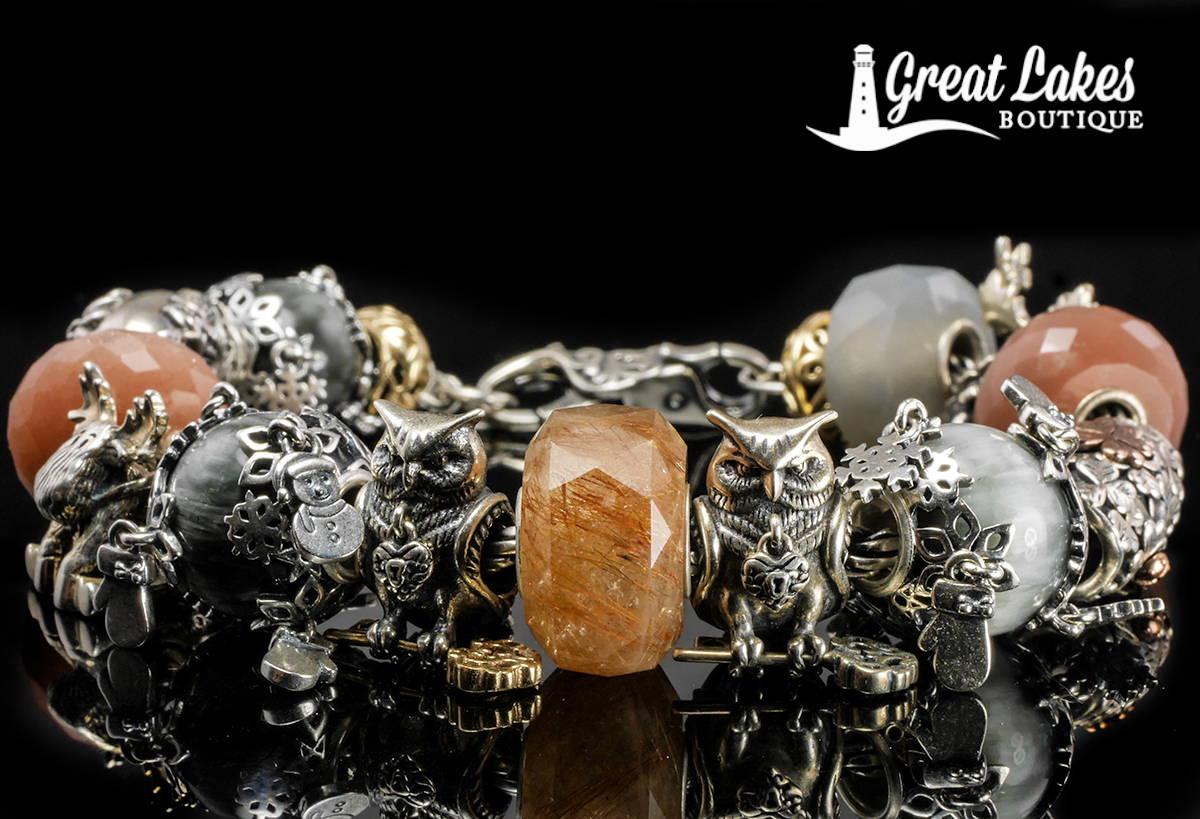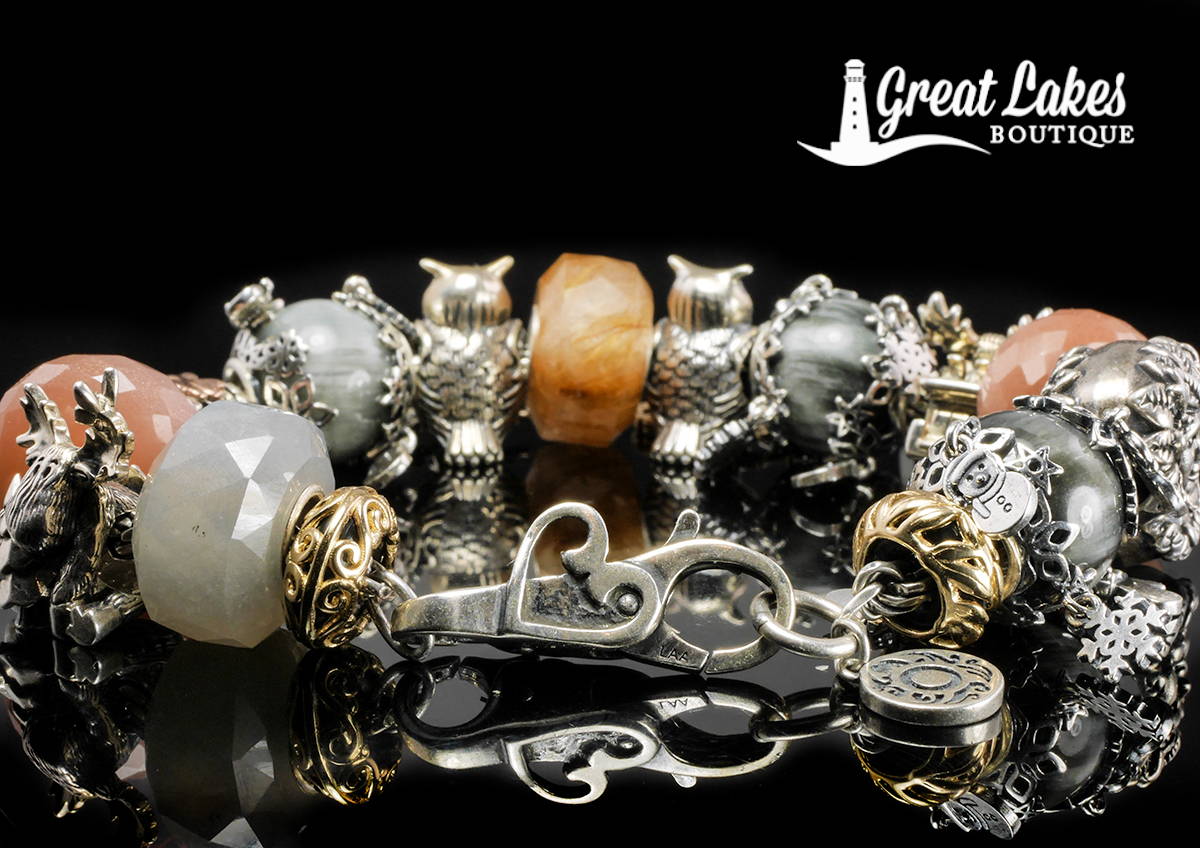 The lock is the Trollbeads From the Heart Lock which has become my favorite piece from the fall starter bracelet. For anyone who is still tempted by that set, we still have a few available from live images. The lock and silver are lovely for the spring season too.
The silvers on this bracelet are a mix of The Palace of Amber, Bella Fascini and Redbalifrog and are all seasonal and nature inspired.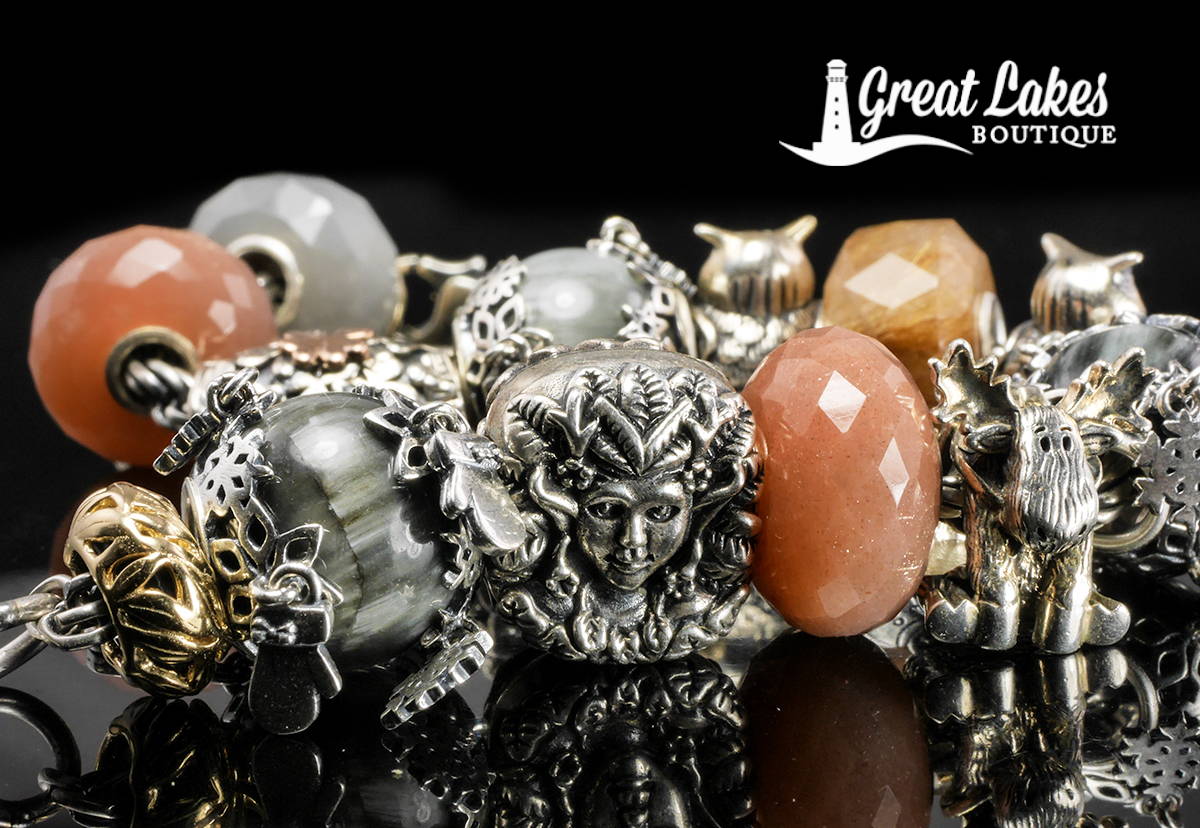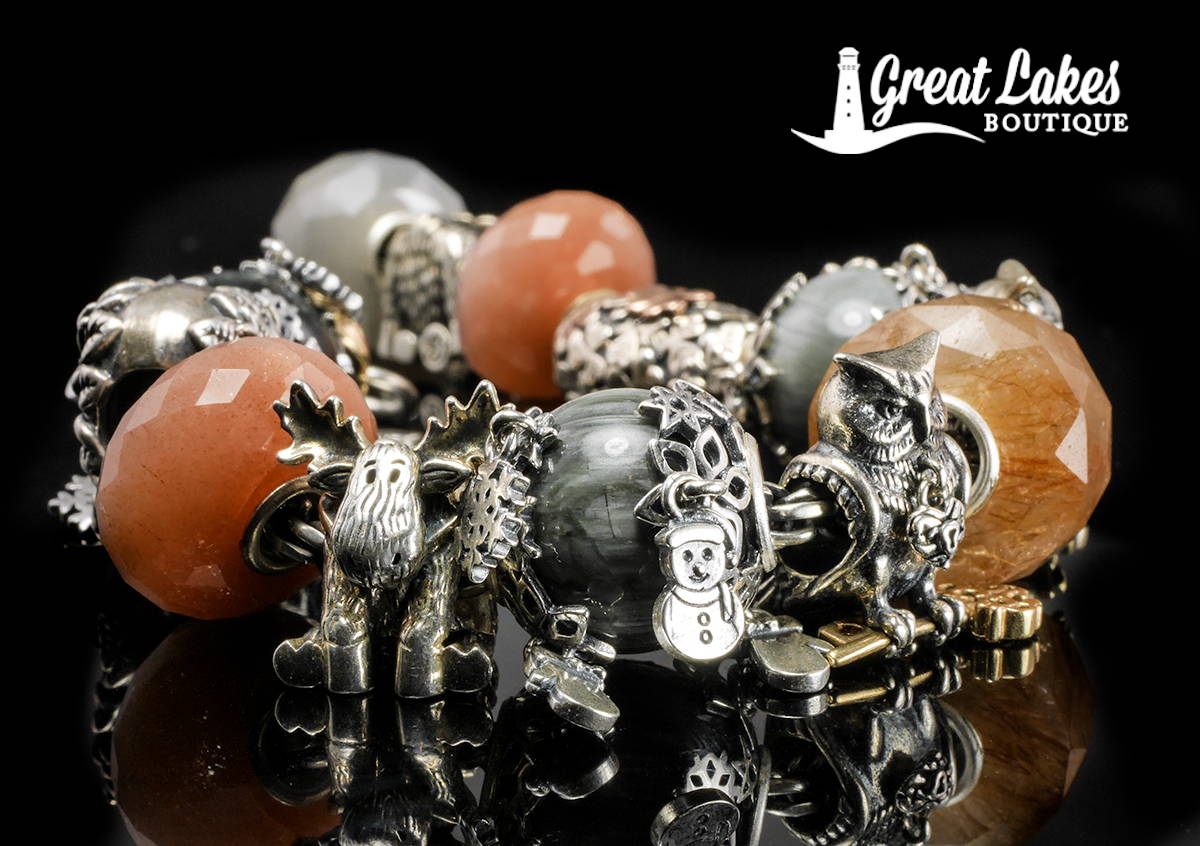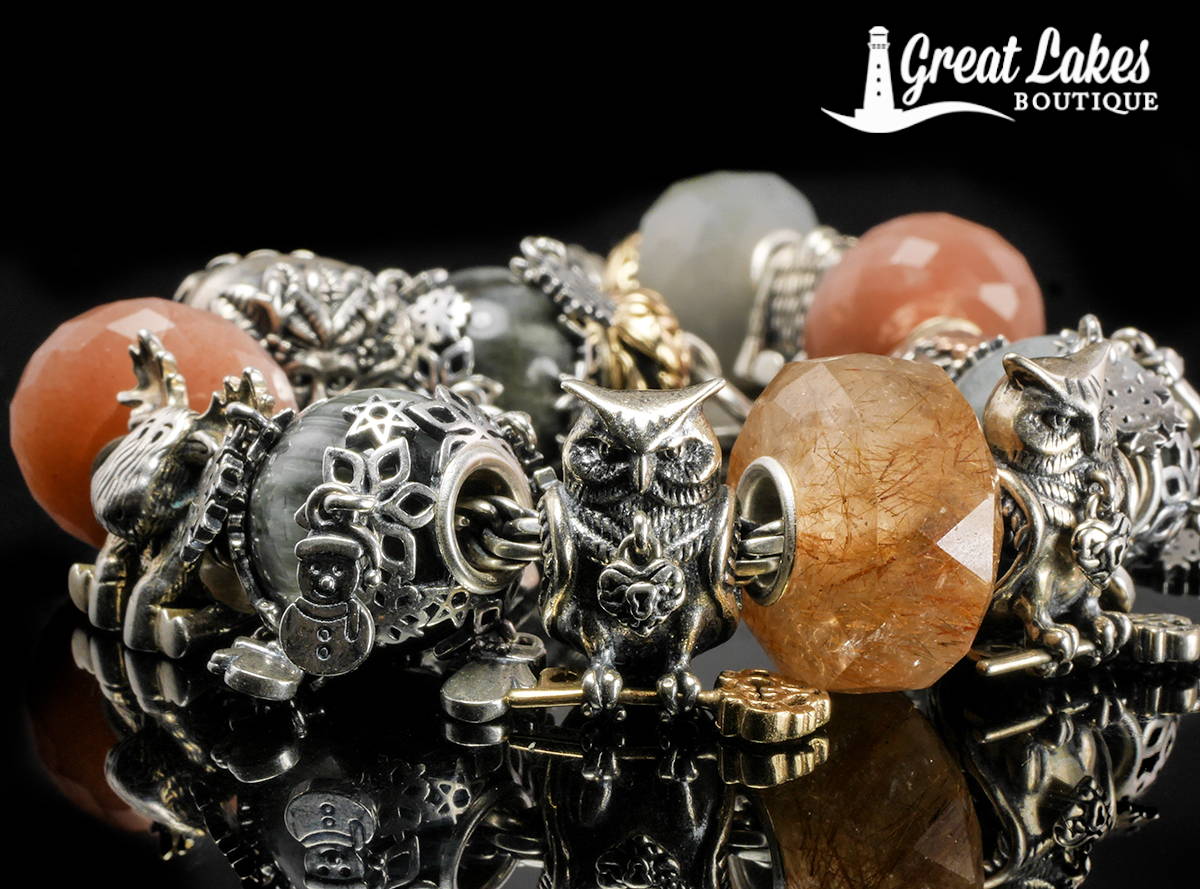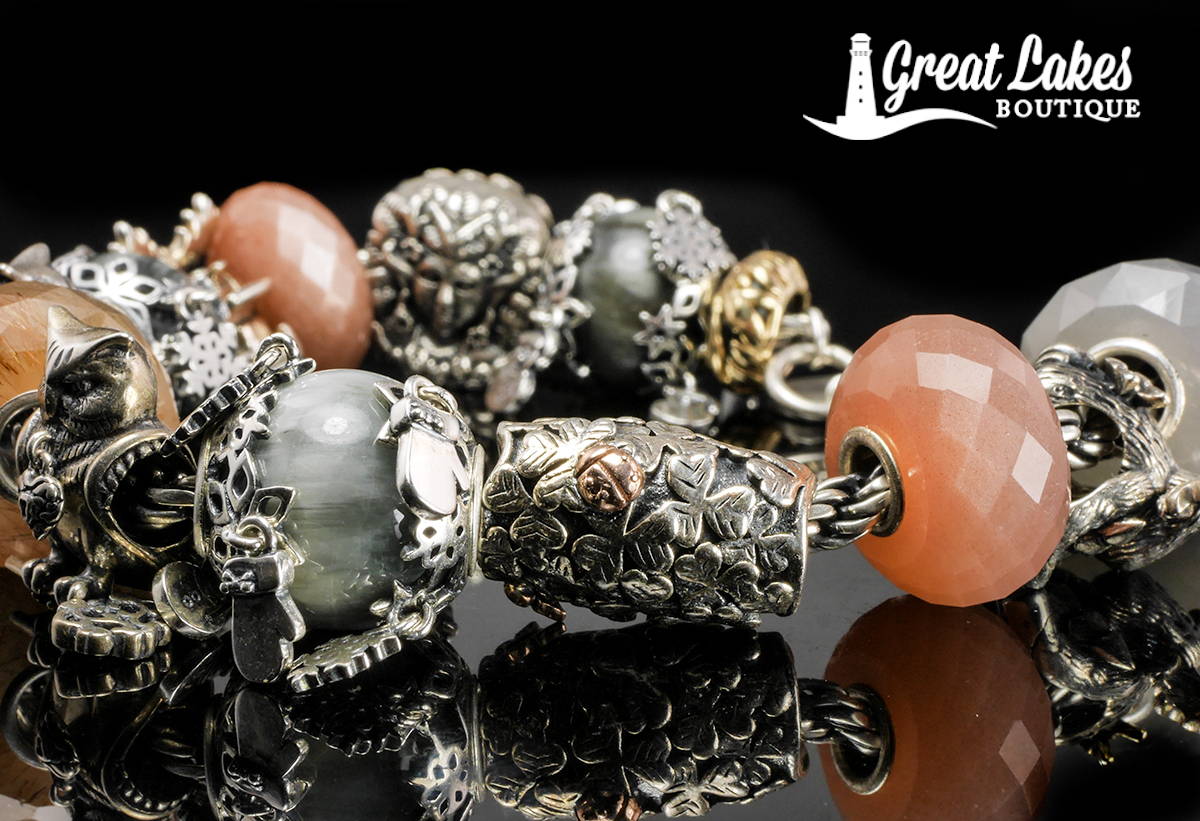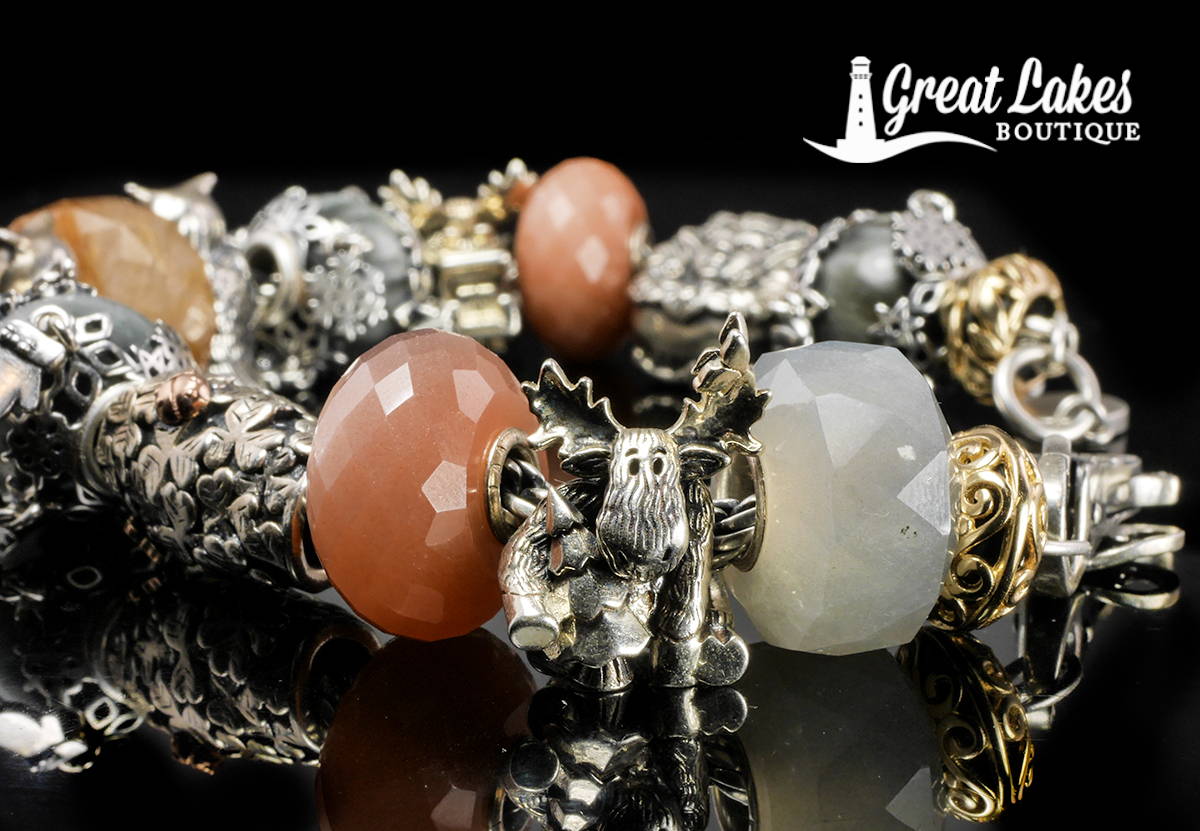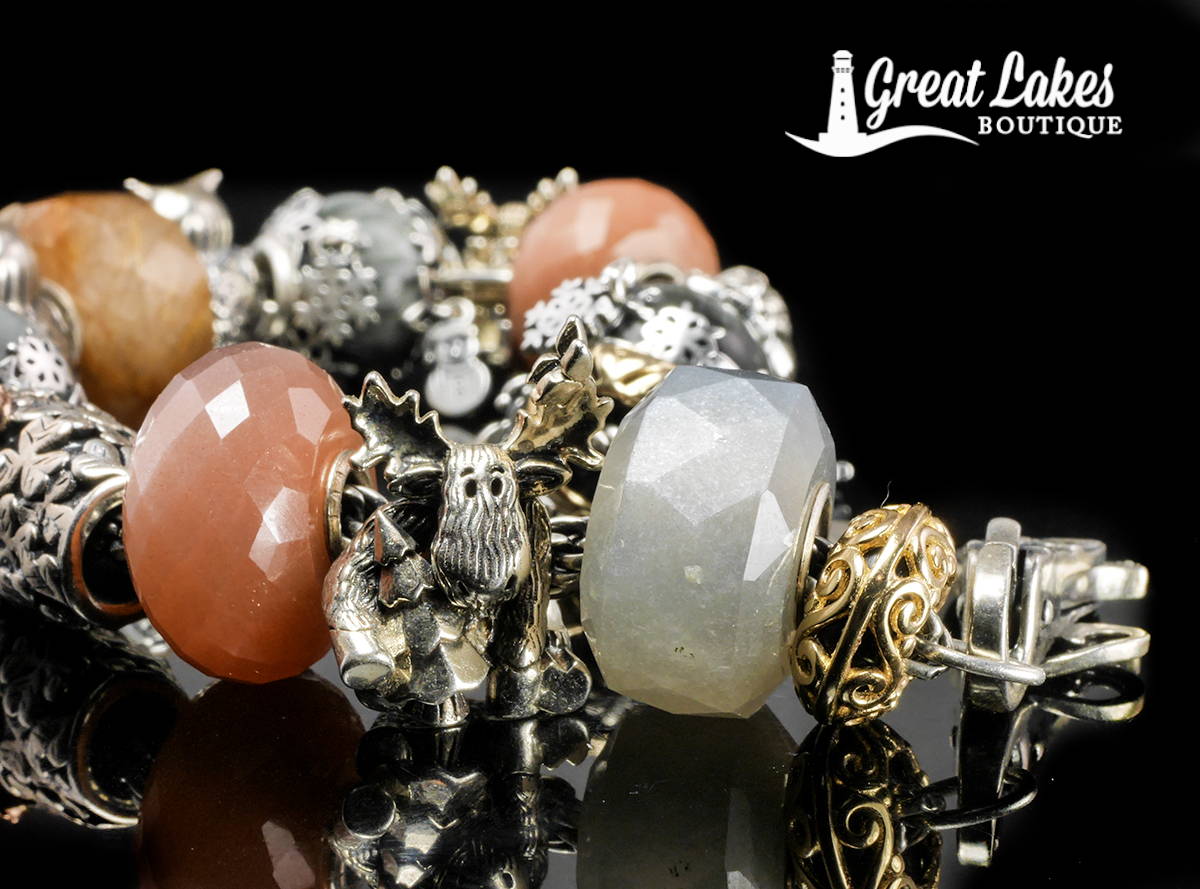 I adore these colors together, they're so wintery and so tranquil too.
Yesterday saw the launch of The Palace of Amber Baroque Necklace and I've always liked necklaces in general so couldn't resist the opportunity to create a coordinating chain.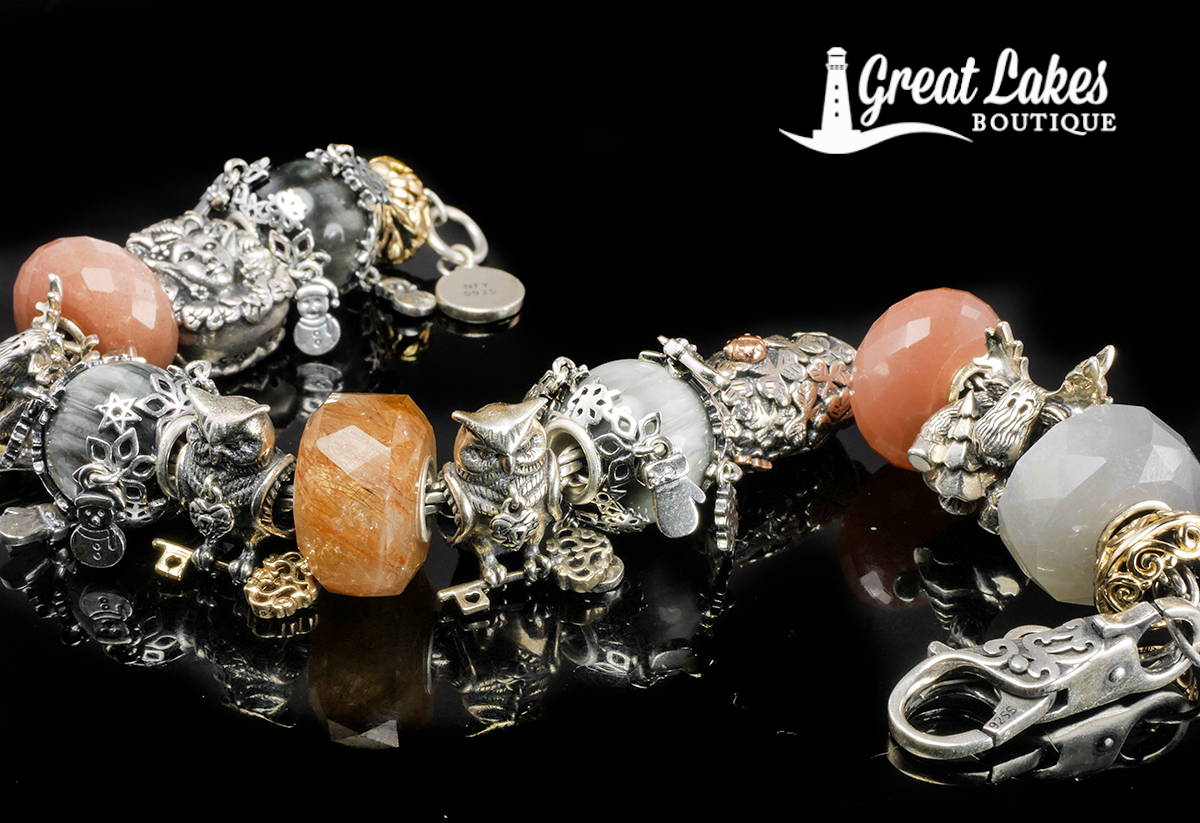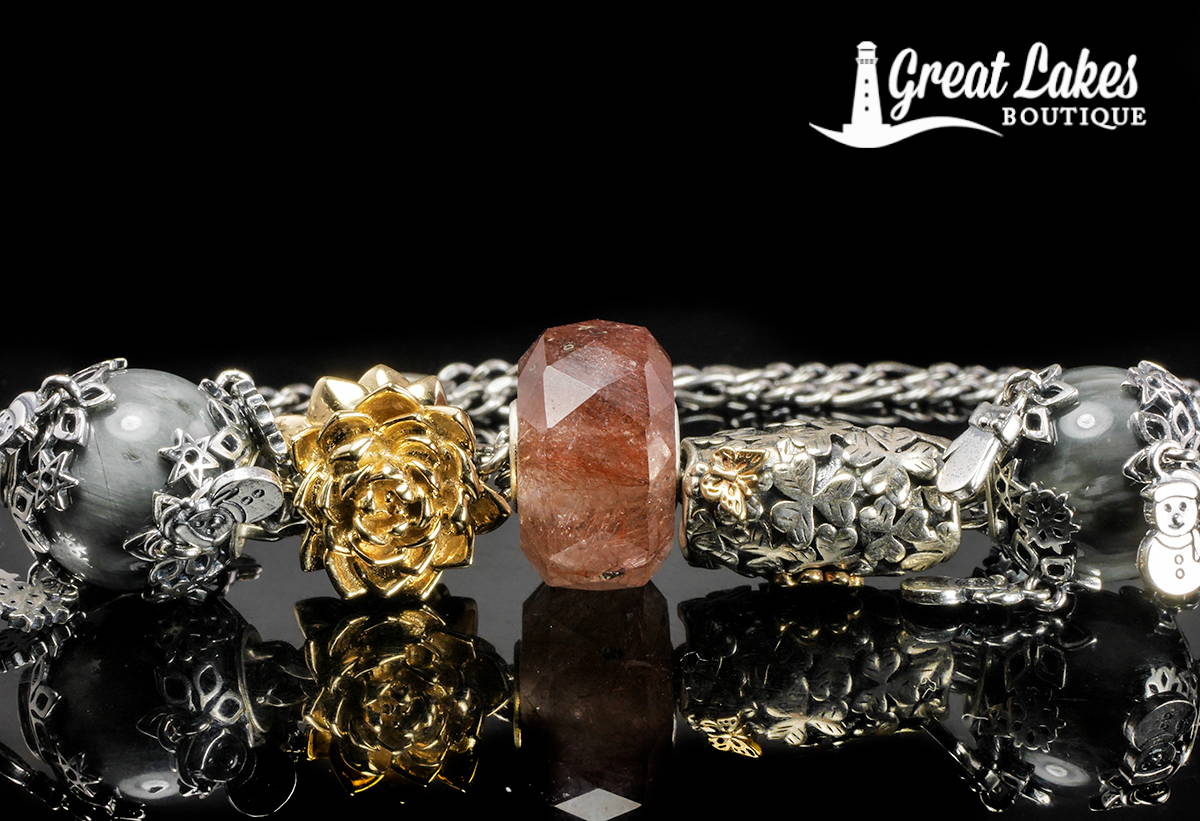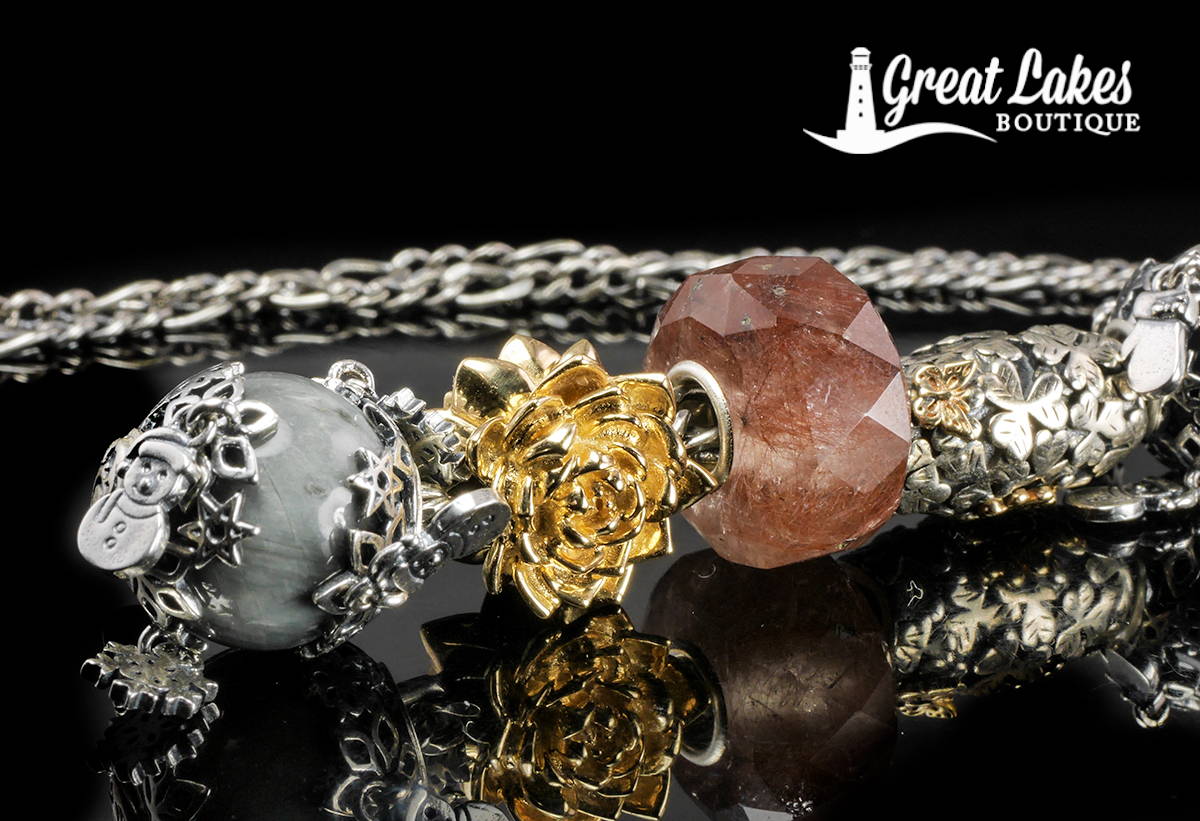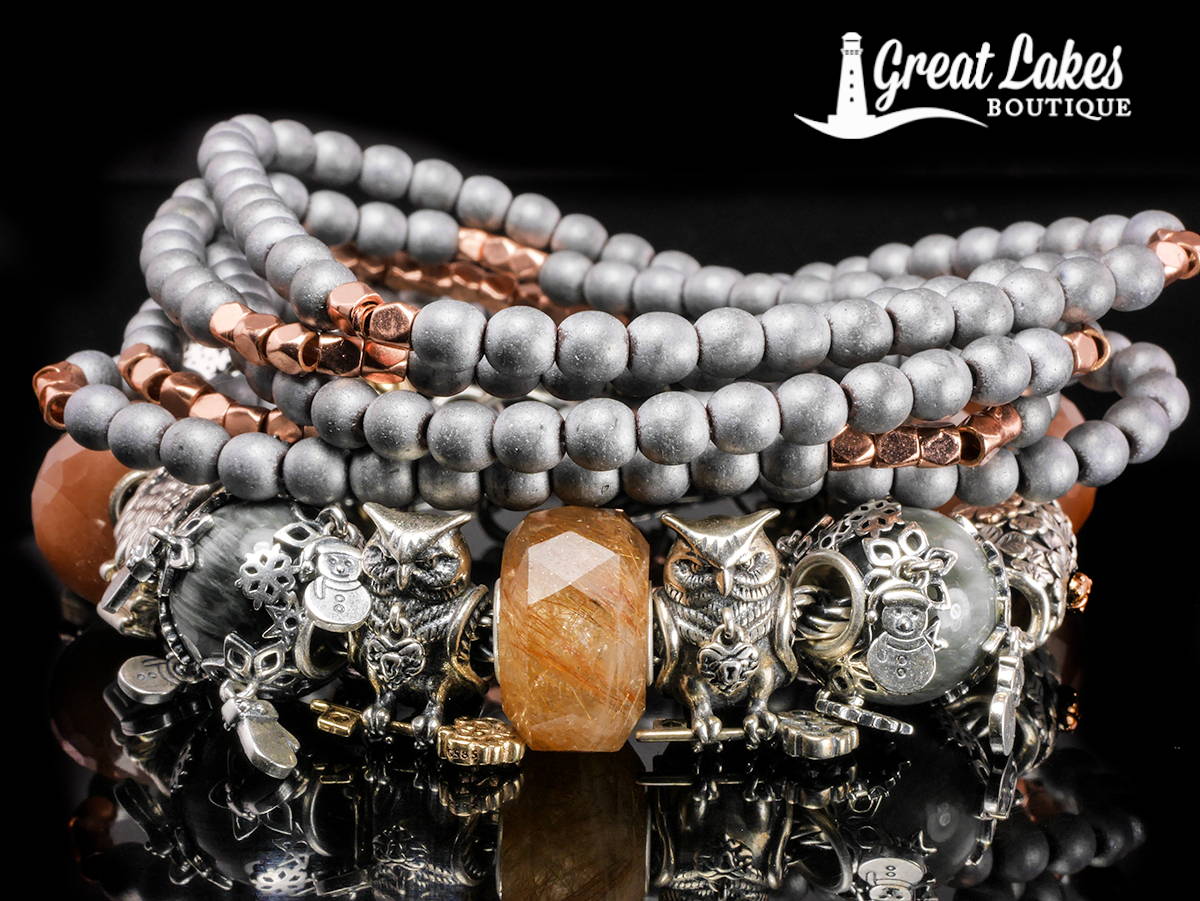 For the final finishing touch I added this Scout Curated Wears Hematite Wrap. We're big fans of Scout here at GLB because they have such a great selection of stones to match our bead bracelets and bangles. Their price points are incredibly reasonable too.