This charm bracelet blog brings a preview of The Palace of Amber Blizzard.
Launching at 7pm EST tonight is the last of our winter exclusives from The Palace of Amber. It's always hard to choose favorites but Blizzard is definitely a contender. Please note it's limited to a total of just 95 pieces.
I've always adored the winter season. I find it incredibly cozy and peaceful. January though is generally not a popular month. Many suffer post holiday blues and it's very long.
In colder parts of the world, it also brings with it the worst of the winter weather and with that can come heavy snowfall. Ohio is known for it's snow and winter storms and thus was born Blizzard.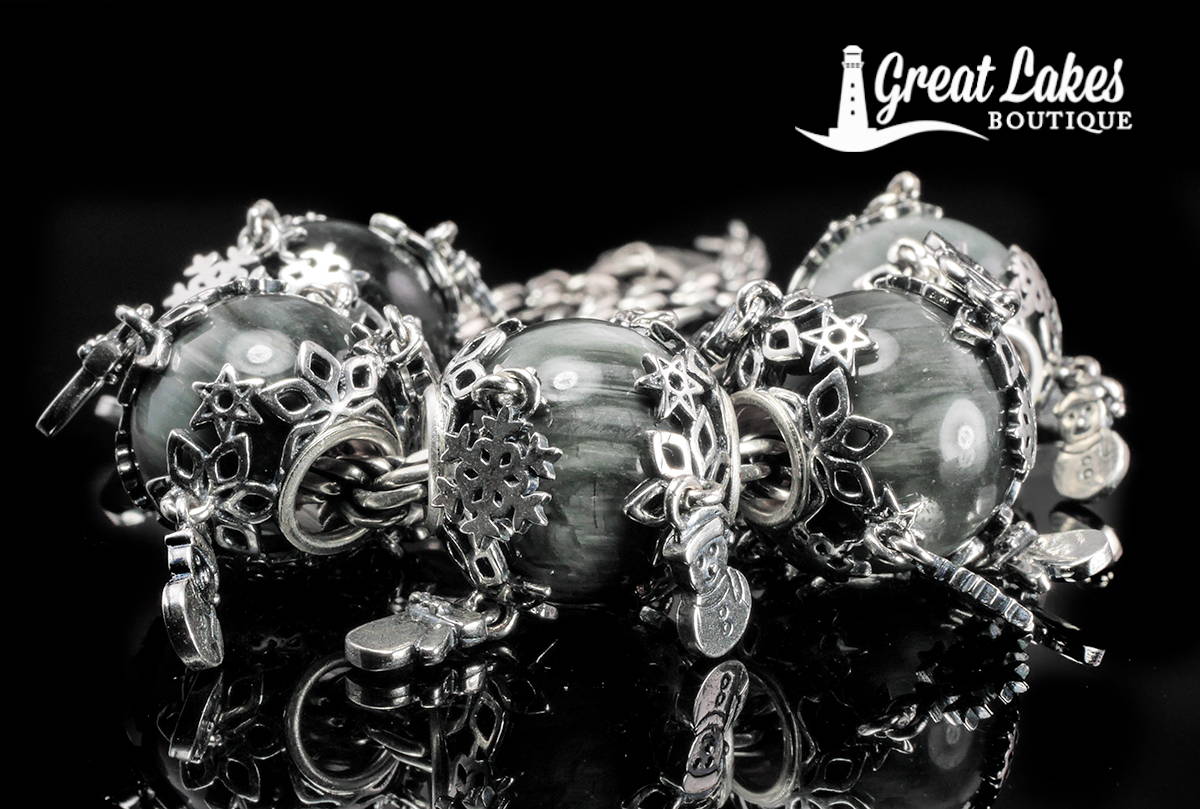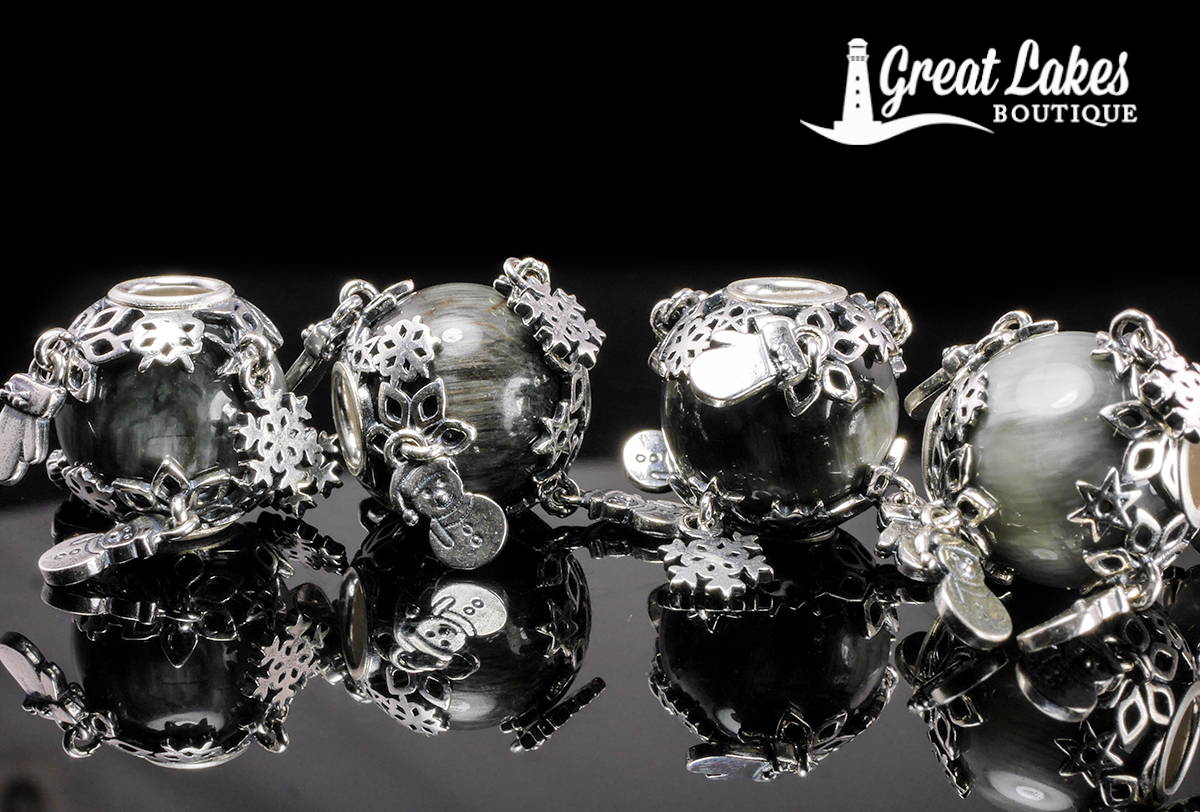 Blizzard had to be grey of course and the stone chosen is the grey eagle eye. These vary a little in their shade and some have a very subtle paler colored flash. Most importantly when it came to searching for stones, it's very consistently grey with no real hints of brown creeping in.
A new snowflake decorative core was designed for this bead and like Pumpkin Patch, it has silver dangling details. These are snowflakes, snowmen and mittens. "These are a few of our favorite things" ;)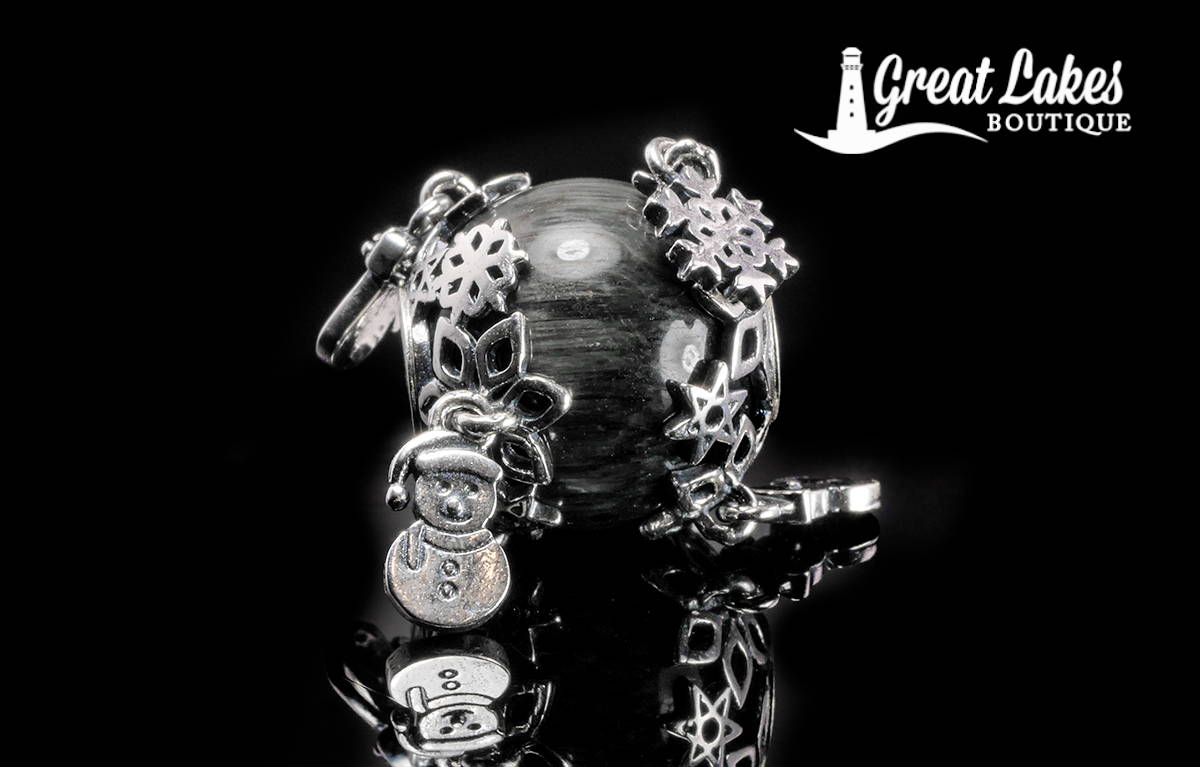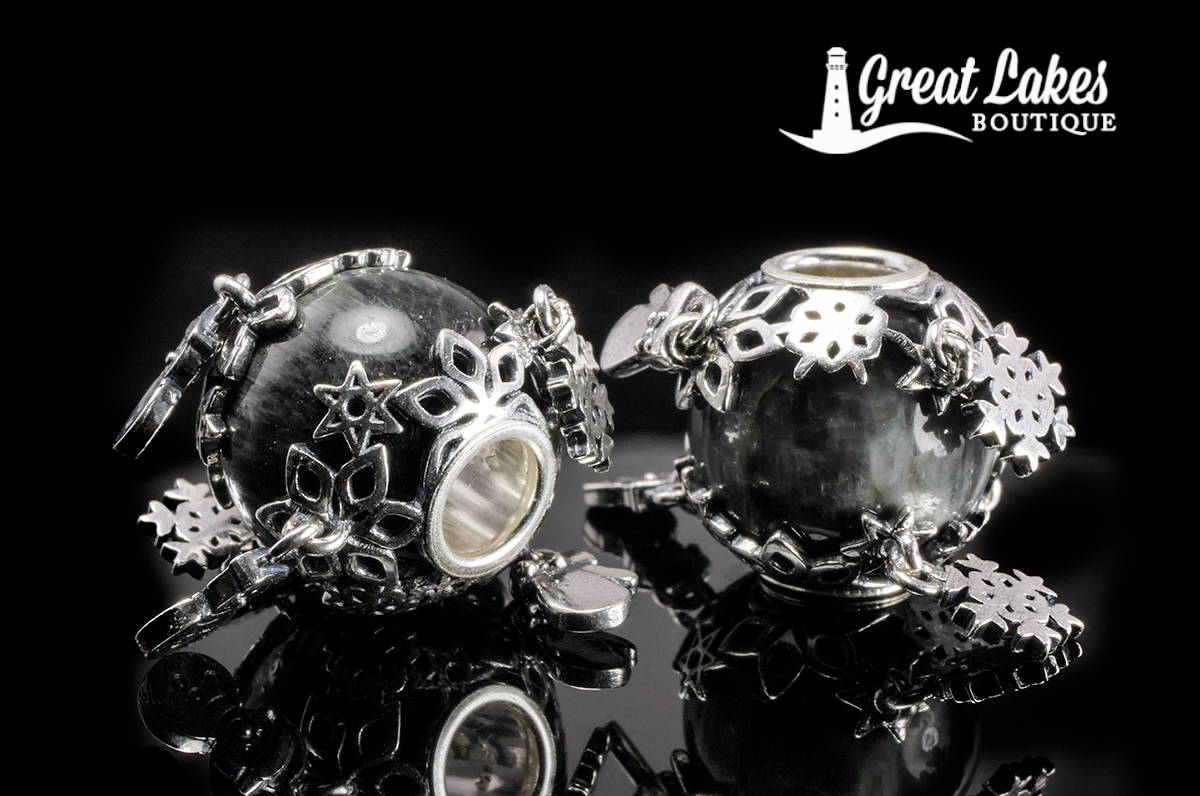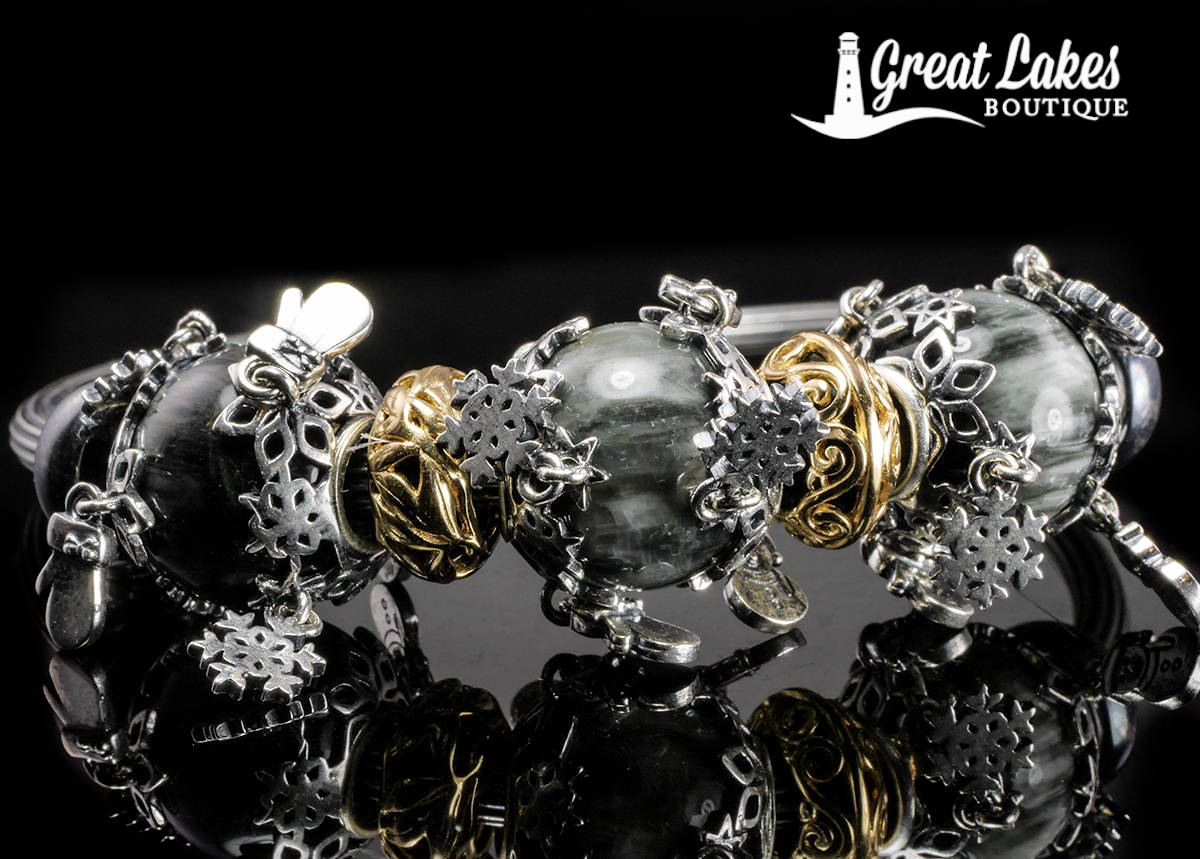 Gray is such a versatile color and works with so many other shades. That said I love the simplicity of this bangle. The base is the Trollbeads Star Bangle with it's heavily oxidised aesthetic. The two gold stoppers are The Palace of Amber Gold Bamboo and The Palace of Amber Solstice. It's a stunning contrast but the starkness also feels so apt for January.
We hope you love Blizzard as much as we do ;)
For anyone yet to grab Neptune, please be advised there are just twelve remaining now and then we're completely sold out. There will be no restocks of this design.