This bead bracelet blog brings a preview of The Palace of Amber Callisto, limited edition and exclusive to Great Lakes Boutique.
This time in three weeks the final preparations will be underway for the Bead Bash on the Lake Spring 2022 Online Event.
This time around the event runs for a full week and we made this decision to give customers a better opportunity to take advantage of the promotions. Events that run Friday to Sunday have the disadvantage that many people work on the Friday and weekends can so often be dedicated to all manner of chores. For spring you'll be able to shop from midnight on Thursday the 28th (so this is as Thursday turns to Friday) through until midnight on Thursday May the 5th.
Today saw the release of the second part of The Palace of Amber Spring 2022 collection and it's themed around Earth Day. Our event bead for this year somewhat ties into this release. The Palace of Amber Callisto will launch as a limited edition, exclusively for Bead Bash on the Lake. Callisto is themed after a magical summer moon and features small tanzanite gemstones. Tanzanite was chosen for it's very unique color which gives this bead an almost mystical feel, suited to the moon it's named after.
Callisto is a half moon, (technically a quarter moon,) with it's flat side featuring a miniature solar system all of it's own. You'll notice star and planet details orbiting it's own central sun.
Callisto will retail at $68 and will be exempt from any promotions during Bead Bash on the Lake. Due to a very limited amount of tanzanite, this bead is extremely limited in number.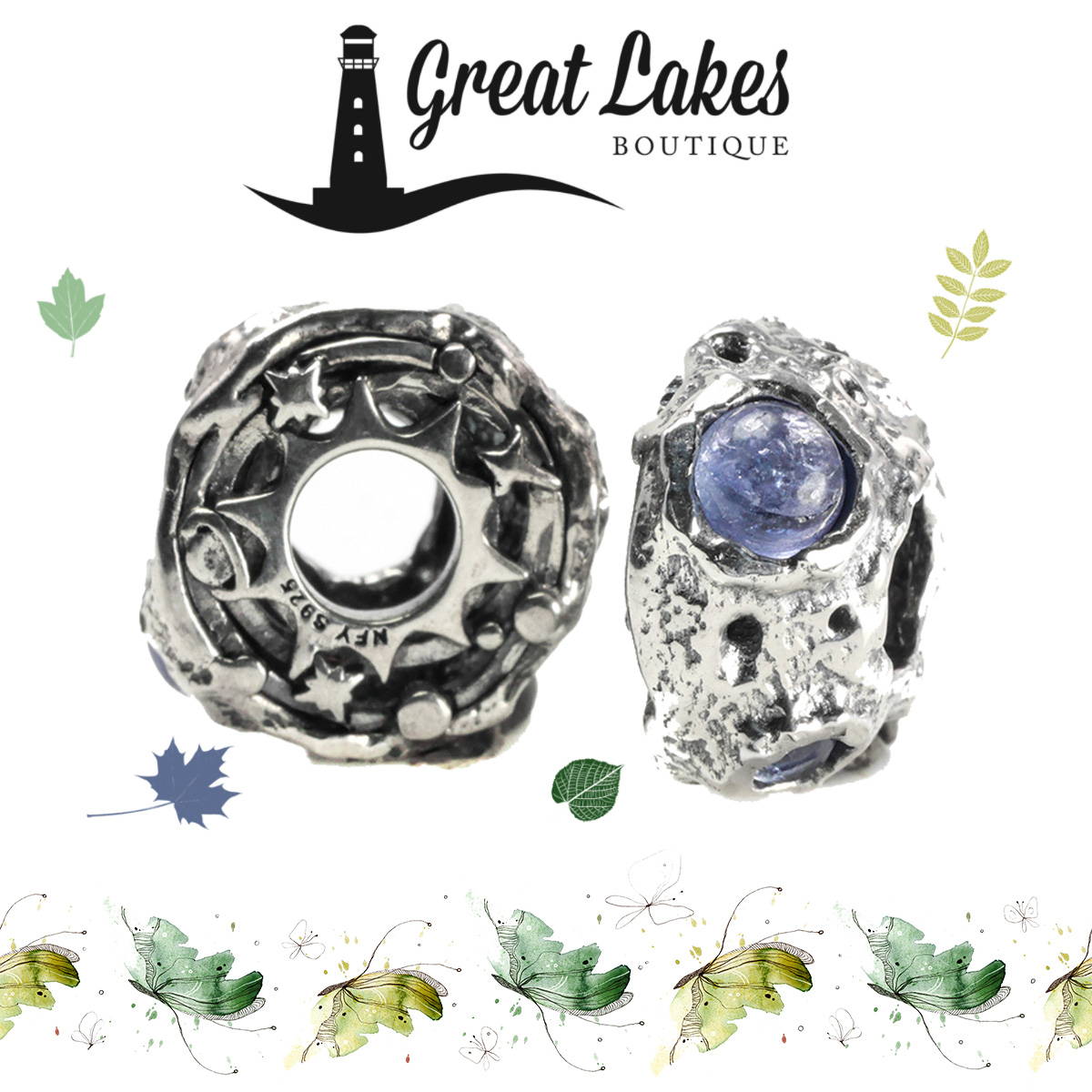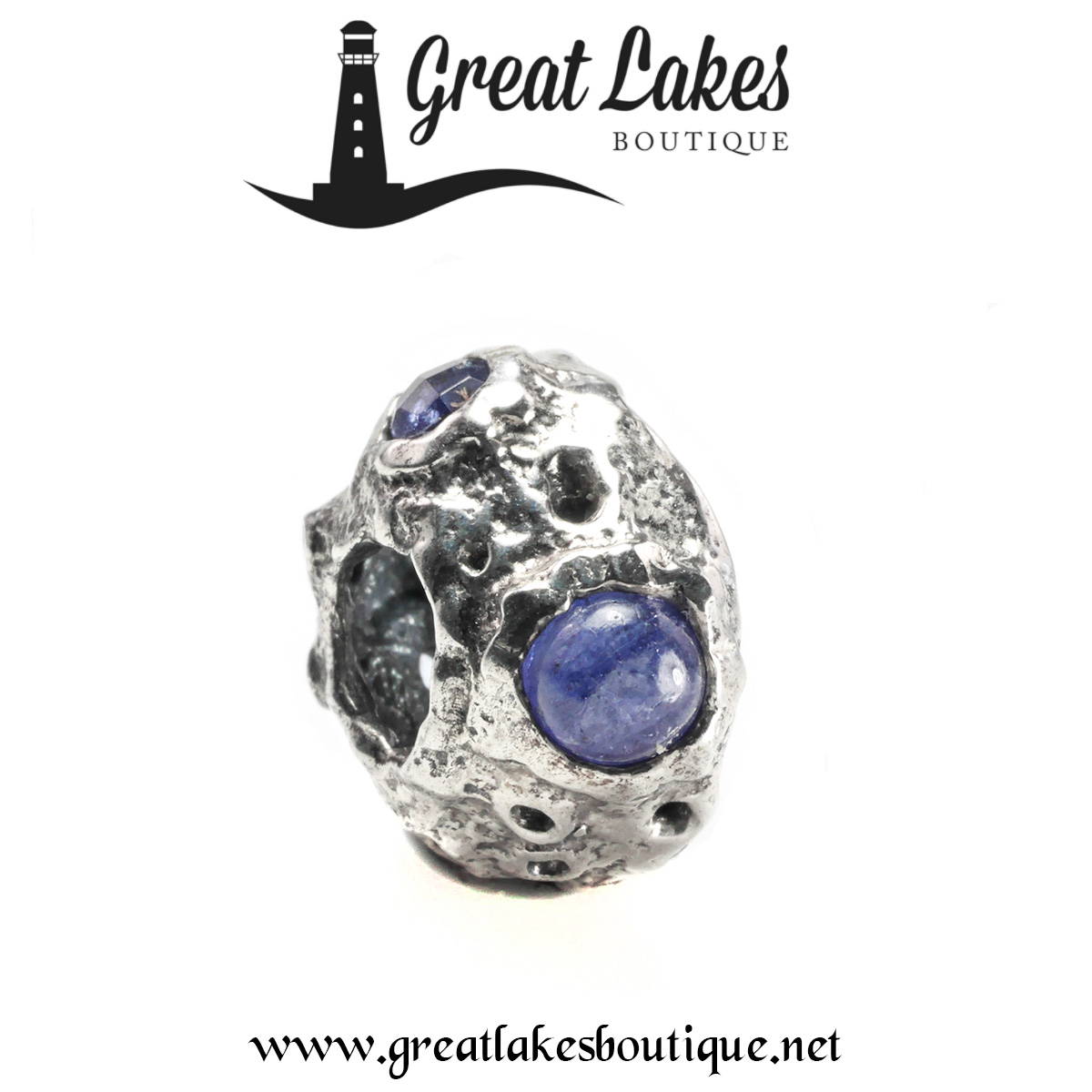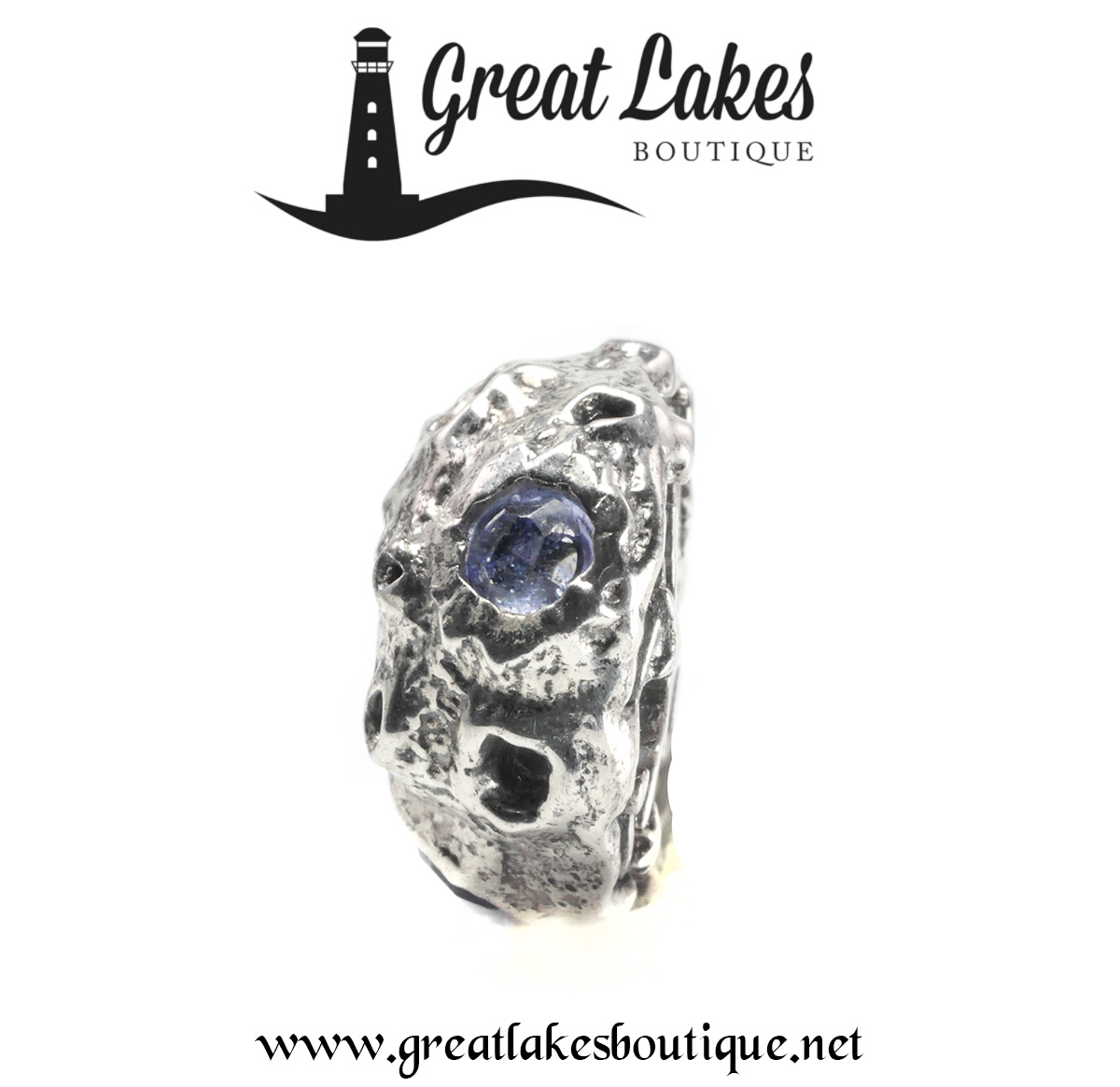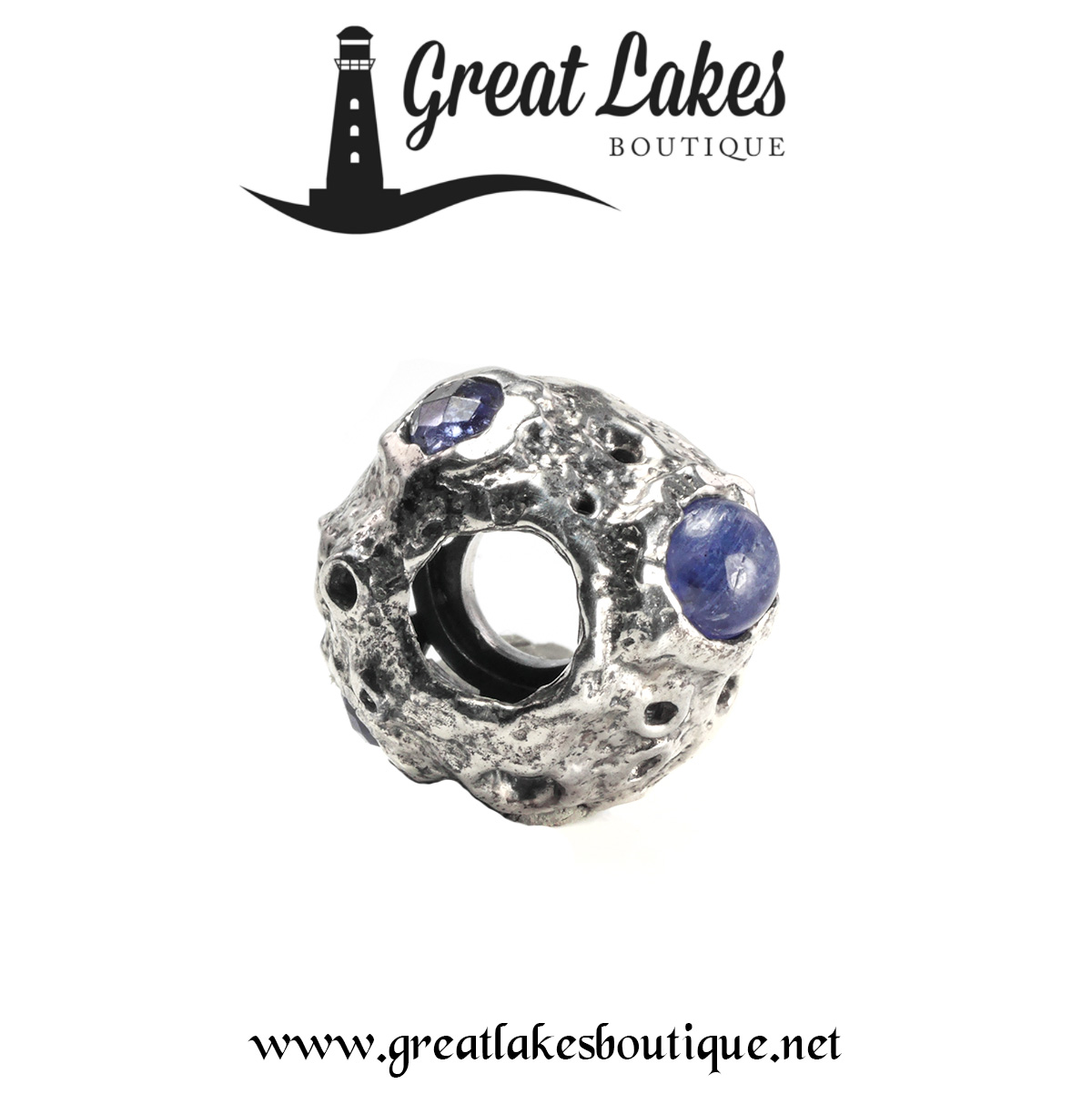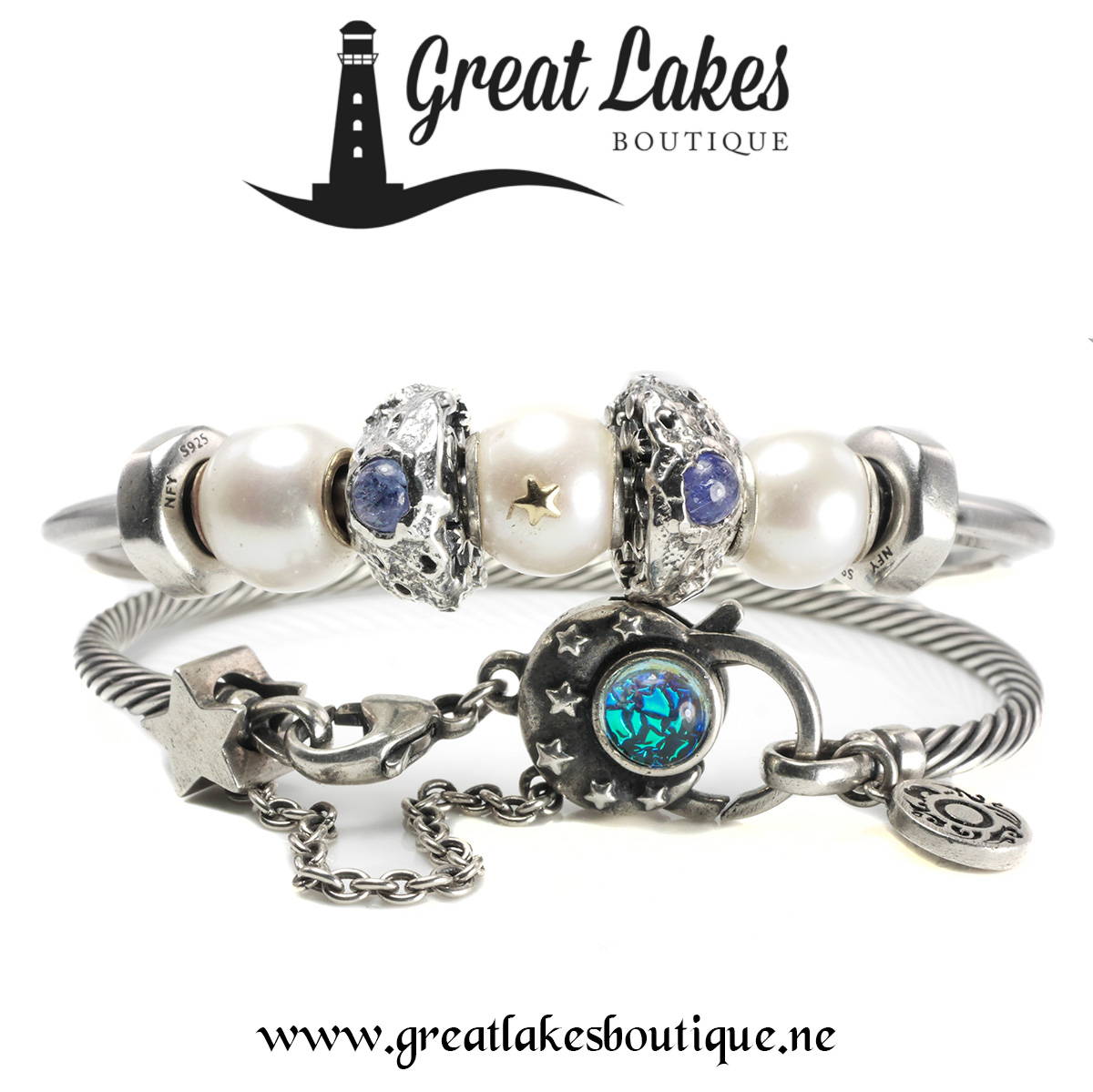 The design for Callisto was chosen to allow it to sit neatly against neighbouring beads. You can of course wear two halves together but do please keep in mind they aren't designed to fit exactly as one whole moon.
Instead we've been enjoying Callisto with another bead in between, be that a glass, gemstone or like here, a small pearl.
Callisto will style beautifully with the newest release from The Palace of Amber which celebrates everything about our planet and the warmer months ahead. While they focus more on the earth, Callisto brings you a moon, (or two!)
This bead will launch as part of the events for Bead Bash on the Lake Spring 2022 and actual times and days of the listings will be provided in the week before.