This charm bracelet blog brings the complete preview of the second part of The Palace of Amber Winter 2019 collection. The Palace of Amber Christmas Duet will launch this evening and it's very special.
The Palace of Amber Icy Snowflakes debuted a couple of weeks ago as a celebration of the upcoming winter season. This bead is an ode to the entire season as opposed to just the holiday, making it super versatile. The fact it uses a clear crystal as it's focal adds to that versatility as this bead will complement any existing bracelet you may have.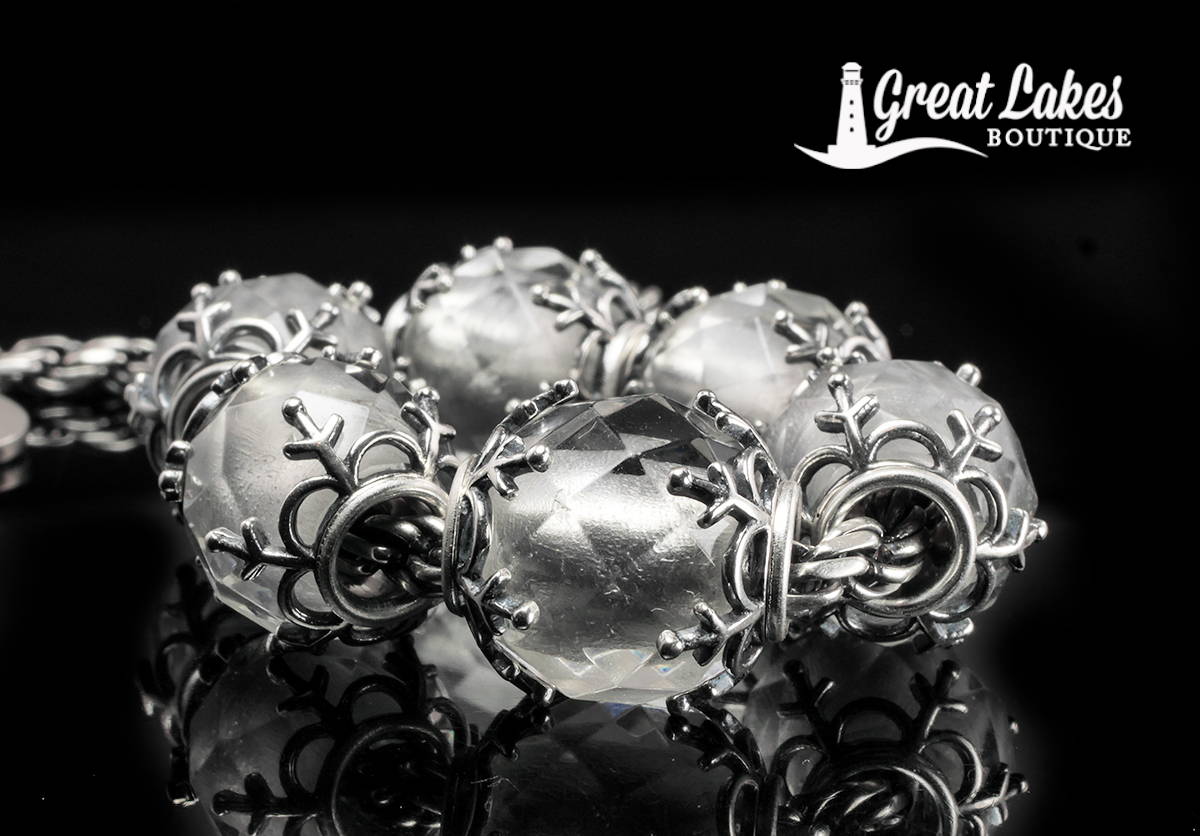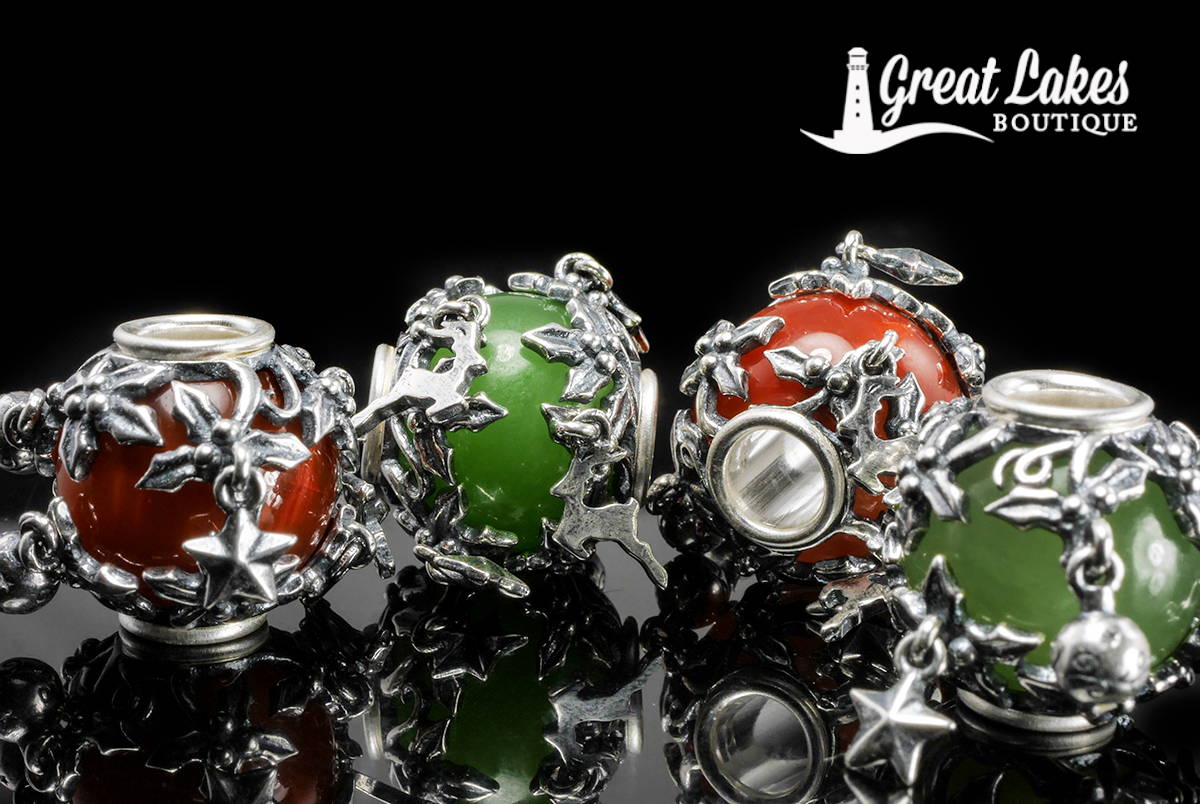 Did you think that was it? ;) Following on from the huge success of Pumpkin Patch comes The Palace of Amber Christmas Duet. This is of course the limited edition Christmas bead with a themed decorative core.
The core itself is an intricate frame of holly leaves and this bead has two variations; one with green agate and one with a red agate.
The dangling silver details this time are a star, Christmas bauble and a very cute reindeer.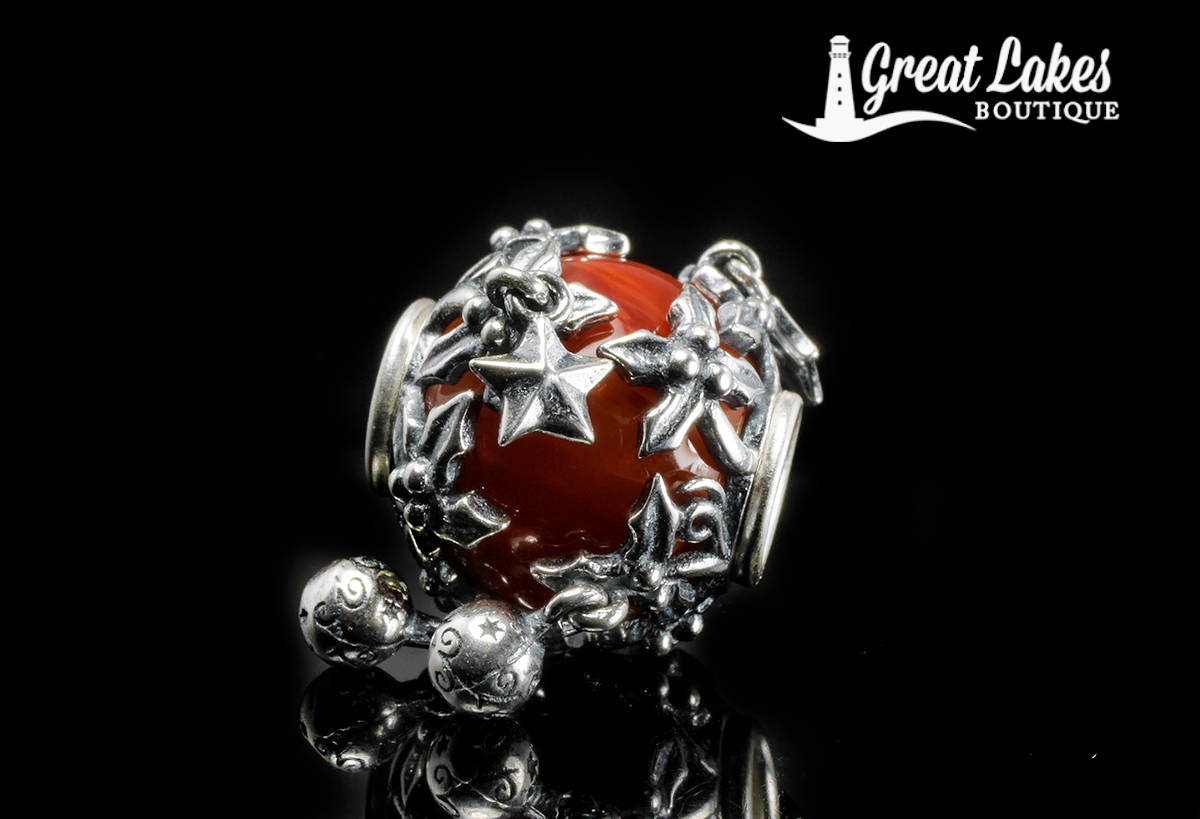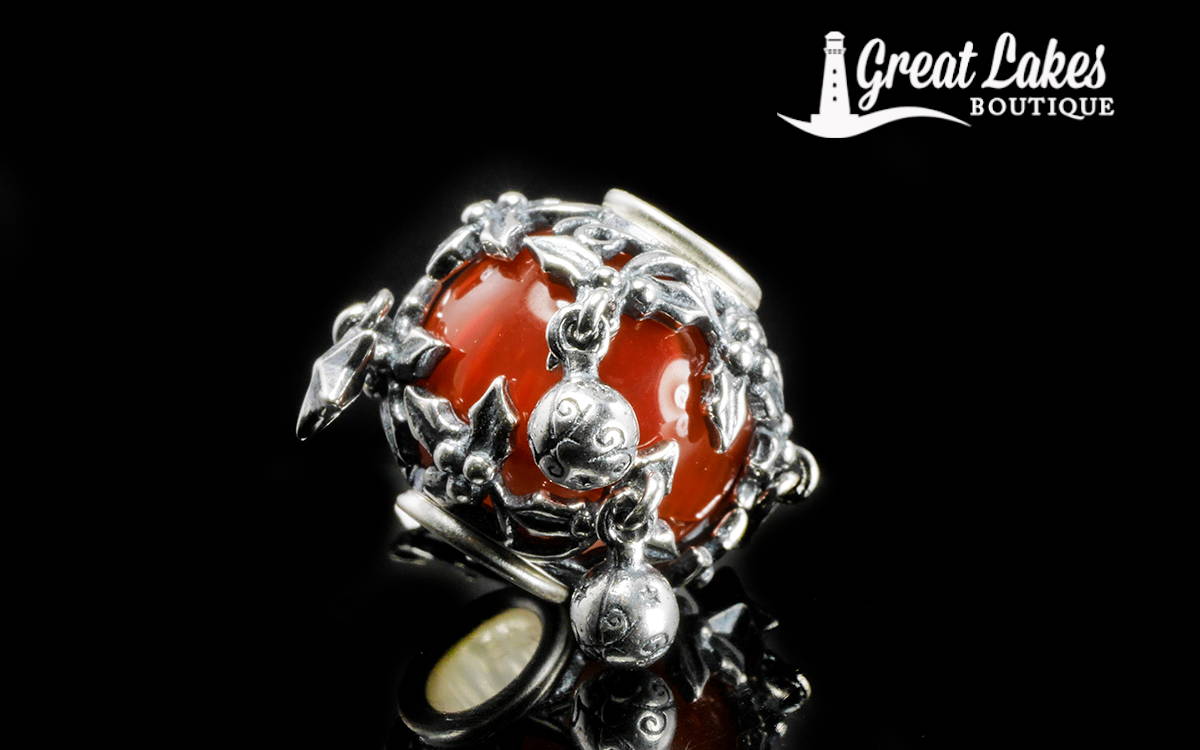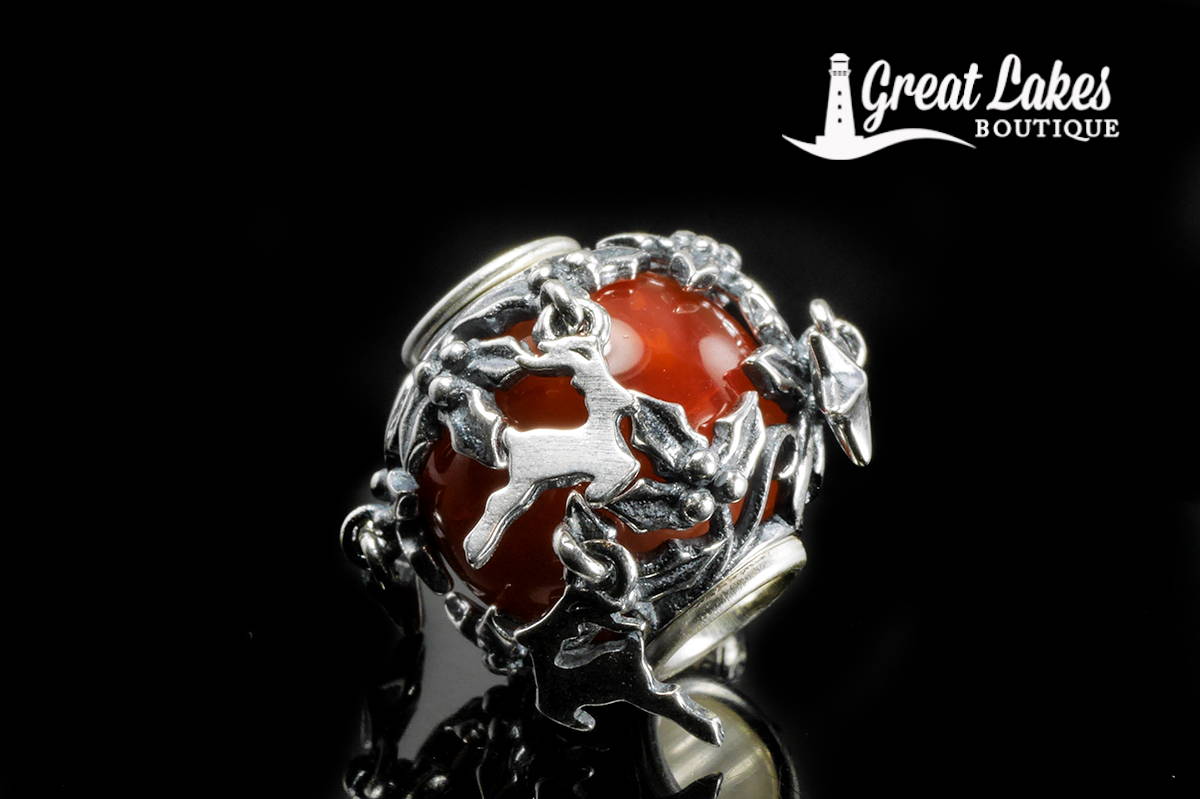 We're absolutely in love with these beads here at GLB and they make for some very festive bracelets and bangles.
Obviously these are limited and they will be launching on our website this evening at 7pm EST.
We will be selling from live images as always but please note that there's not huge variation in the stones this time. For those of you who dislike searching through live images, there will be a few "sets" of beads available.
The retail price per bead is $68.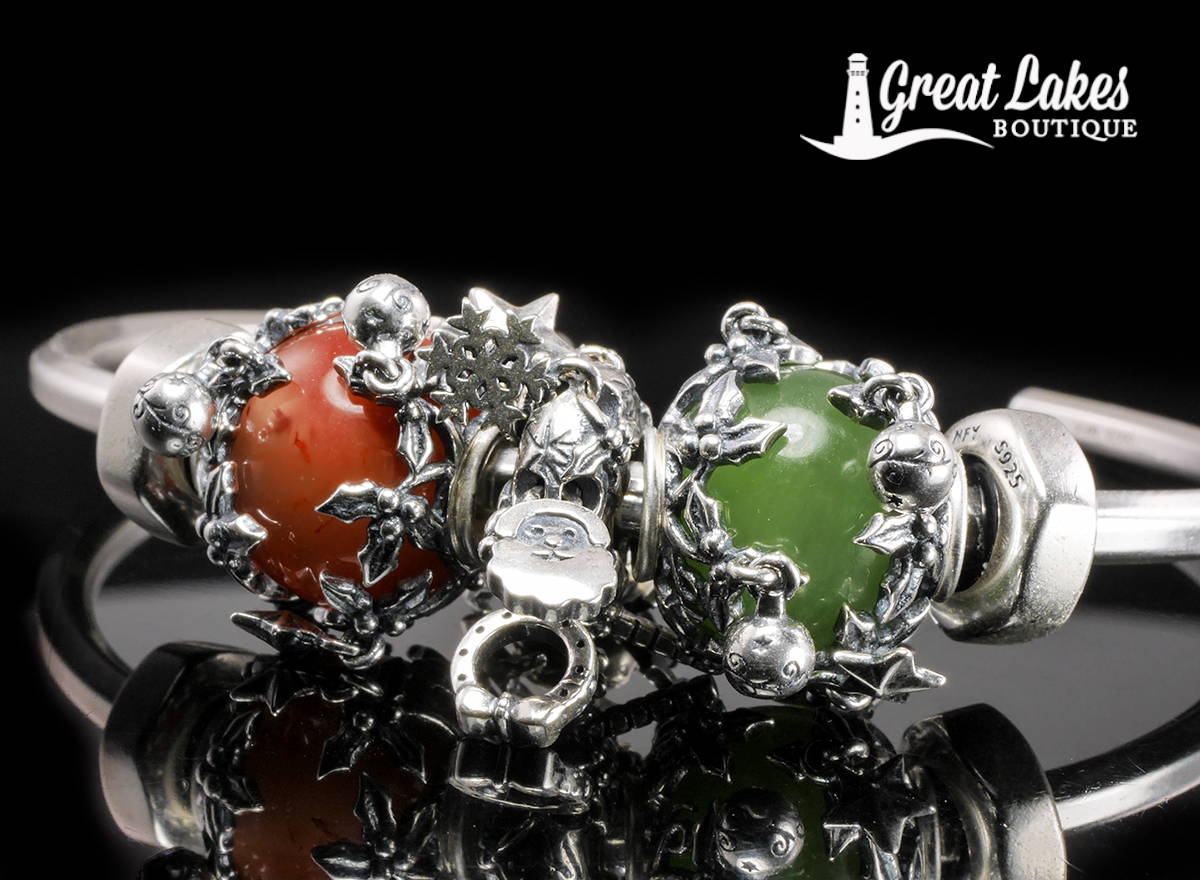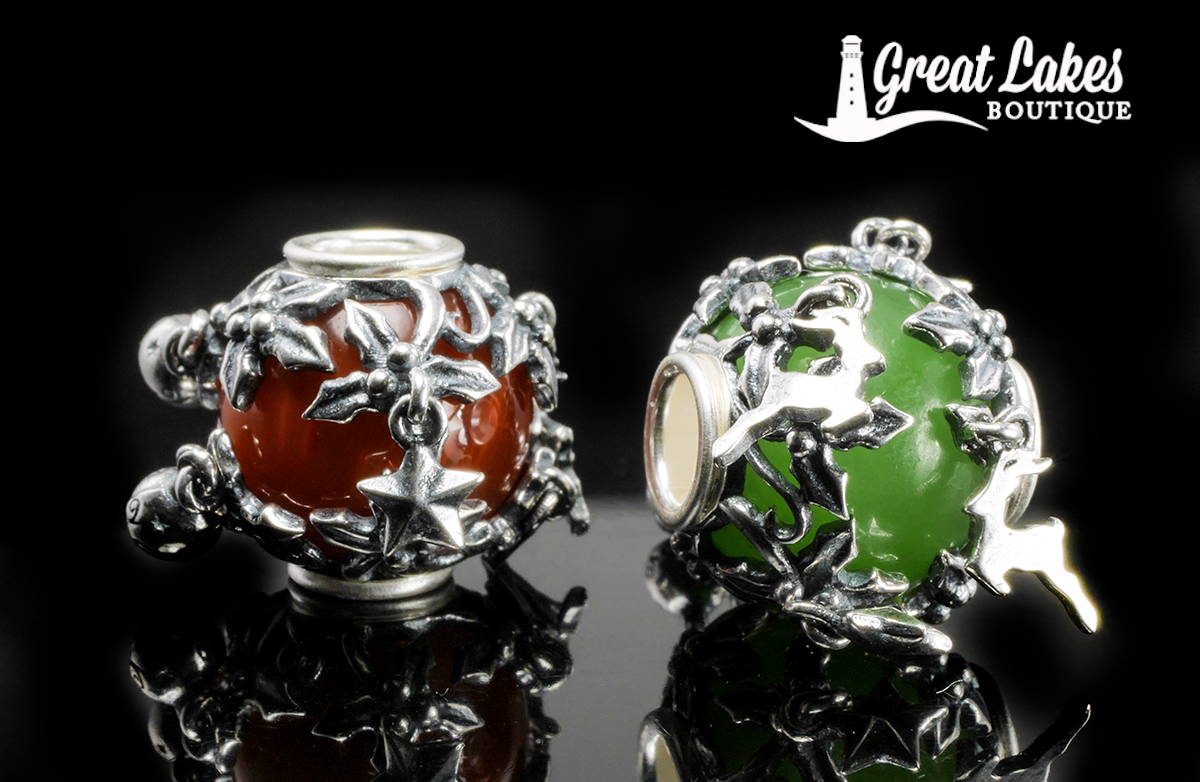 These sets feature a pair of Christmas Duets, one red and one green, chosen to be as close in size to each other as possible. Hopefully this will help some of you to get through checkout as swiftly and easily as possible.
If you loved Pumpkin Patch, we're confident you'll adore this bead just as much. (Incidentally, the green version looks amazing with Pumpkin Patch!)
Now for a stock update on the aforementioned Icy Snowflakes. We don't have a huge stock of this design remaining. If you have yet to treat yourself to this or would like more, I'd encourage you to shop those sooner rather than later.
In regards to Pumpkin Patch, the stock live on the website is all that remains. We have none set aside and again we're low on this design. To clarify it will not be made again next year.