We've always been huge gemstone fans here at Great Lakes. Actually most of our own go to bangles are gemstone combinations that are worn day in and day out. Today's charm bracelet blog brings some classic fall styling with one of my person favorite stones, The Palace of Amber Smoky Quartz.
The smoky quartz is a stone that may not feel exciting. It has no crazy patterning to look for. It's range of chocolate tones however make it an ideal choice for the fall and this is a stone I just adore.
It's a stone I wear all year round. For Christmas I love chocolate and red combinations. For the spring it's so beautiful with the soft pink of rose quartz. For summer this year I was teaming it with amazonite and for fall I'm wearing it with golds.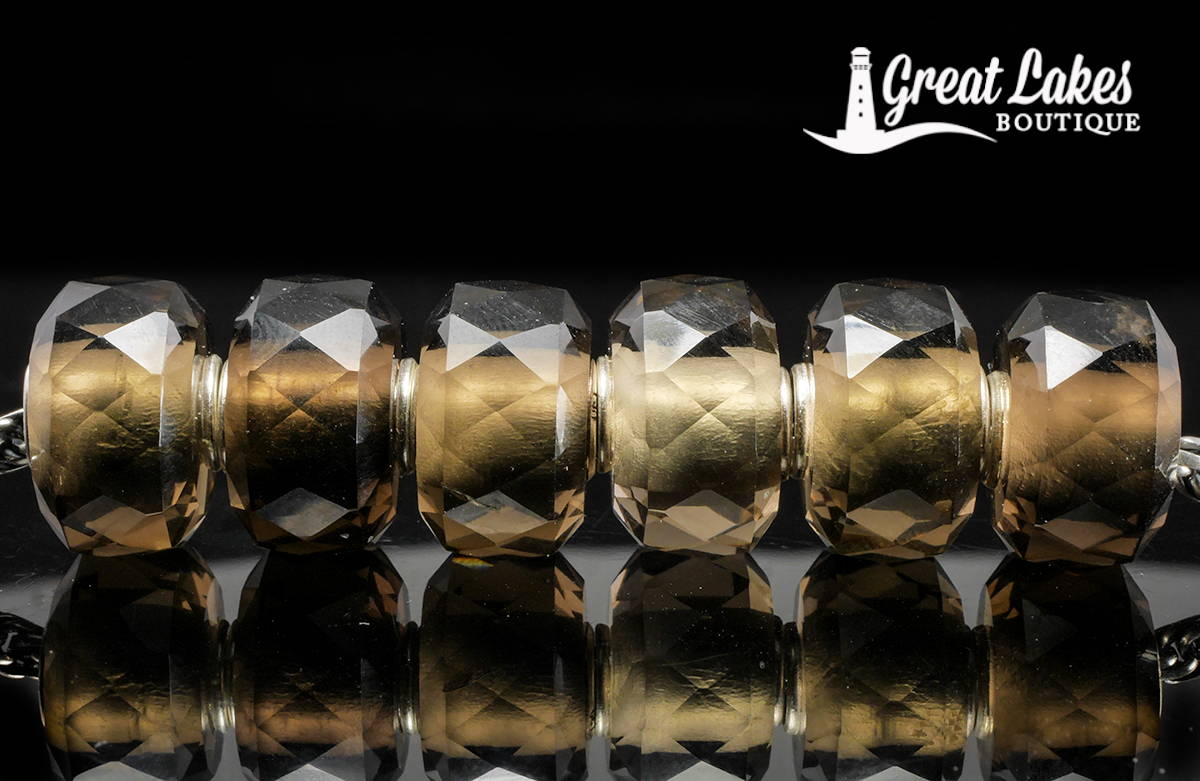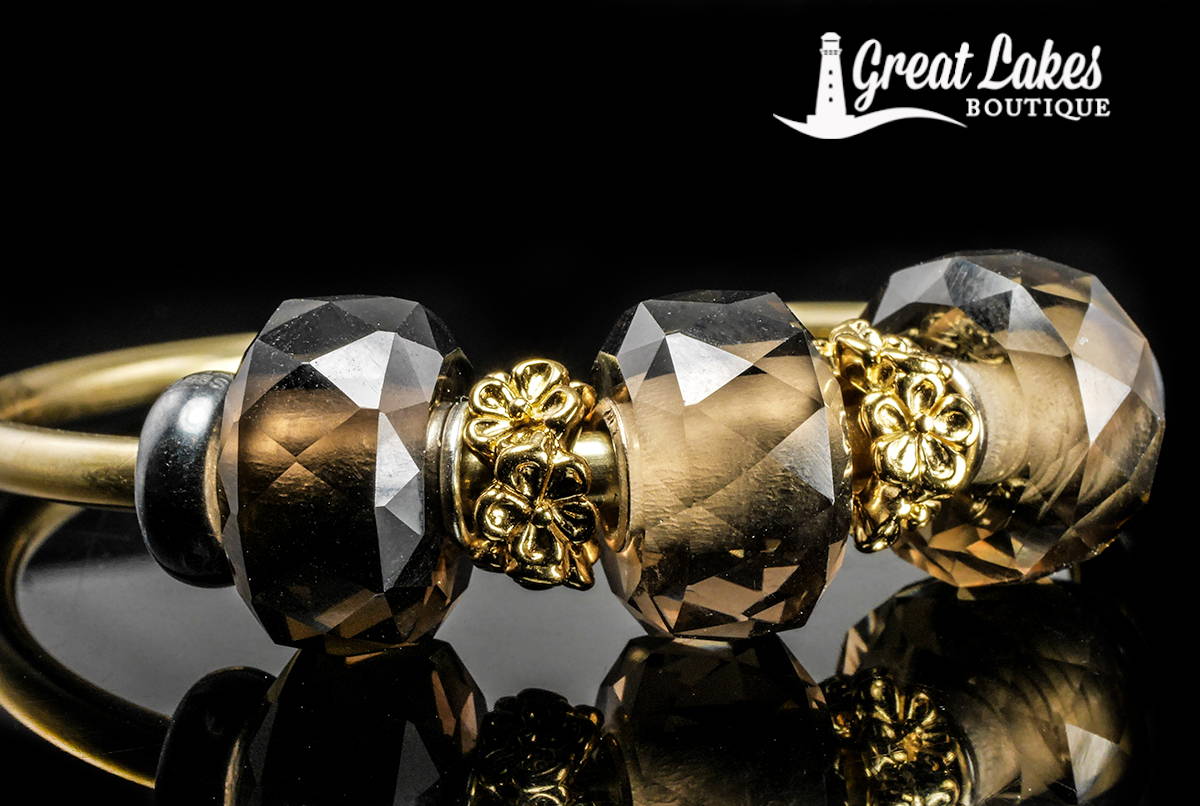 If you've yet to treat yourself to The Palace of Amber gemstones, they are producing exceptionally good stones. This is such a simple bangle combination but it's elegant, striking and just beautiful in the fall sunshine. It uses three of The Palace of Amber Smoky Quartz, punctuated with the Bella Fascini Flower Band Spacer in Gold Vermeil. For reference the spacers are available in a rose finish too if you prefer that hue.