This charm bracelet blog brings a little winter inspiration starring The Palace of Amber Christmas Duet with an assortment of Bella Fascini holiday silver beads.
The newest limited edition release from The Palace of Amber is the Christmas Duet. This design features red or green agates with a decorative core. The core this time is a holly design with Christmas motifs hanging from it. It's essentially a festive version of Pumpkin Patch. The little silver motifs this time are a reindeer, star, and Christmas decoration. It's very very cute. I've been keen to style these more for the winter season though as I'm not a fan of the holidays themselves.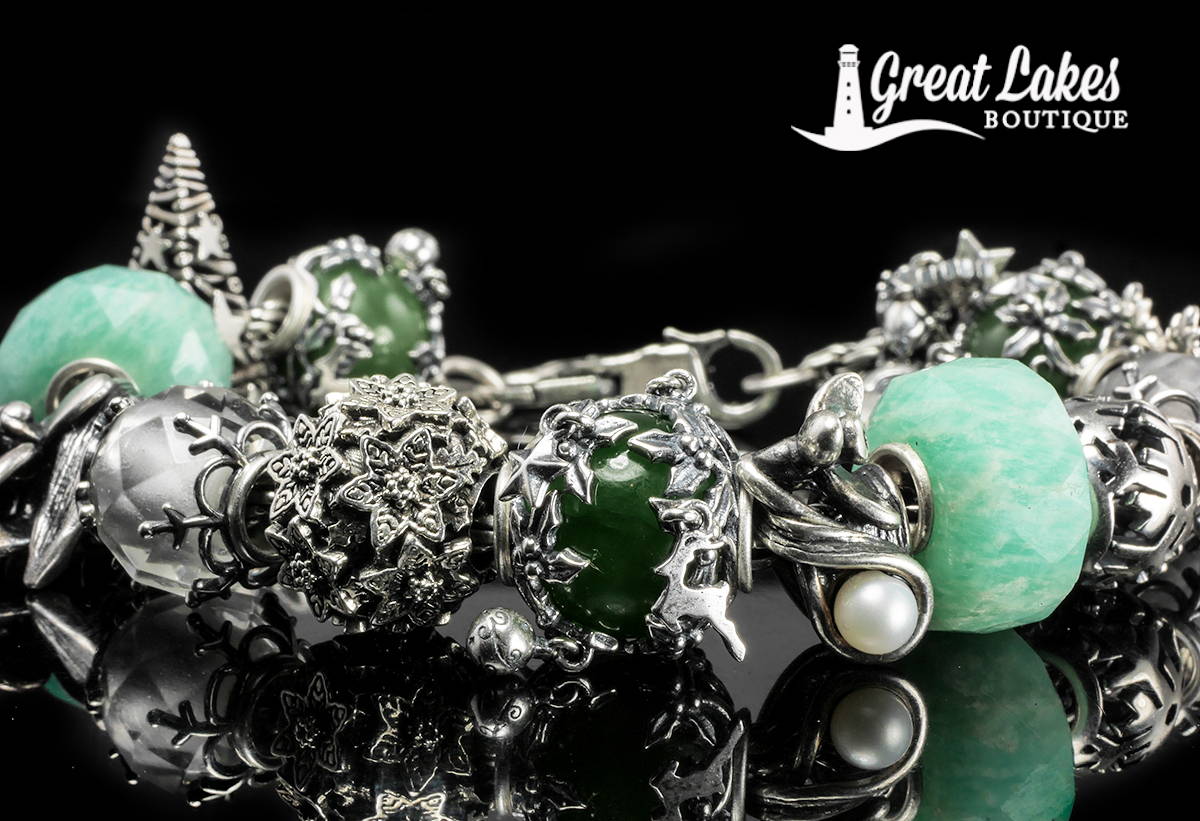 I've split my Christmas Duet beads! The greens are now homed on winter inspired bracelets. The reds on those celebrating the very last of the fall season and they're working beautifully.
For this combination I've combined the Christmas Duet with Icy Snowflakes (please note there's very, very few remaining in stock) and The Palace of Amber Amazonite. I've always had more success using amazonites on winter bracelets as pastels just don't seem to work for me on more summery inspired combinations.