This charm bracelet blog brings updates to The Palace of Amber Christmas Promotion.
On Sunday night The Palace of Amber Christmas Promotion began in the format of a build your own starter bracelet. The offer has proven immensely popular with the result being we're sold out of some bracelet sizes.
Rather than end the promotion early, we're altering the format a little. If your bracelet size is still available, you can continue as normal. If you're interested in a substituted chain, please contact us directly via social media, live chat or at victoria@greatlakesboutique.net for the details.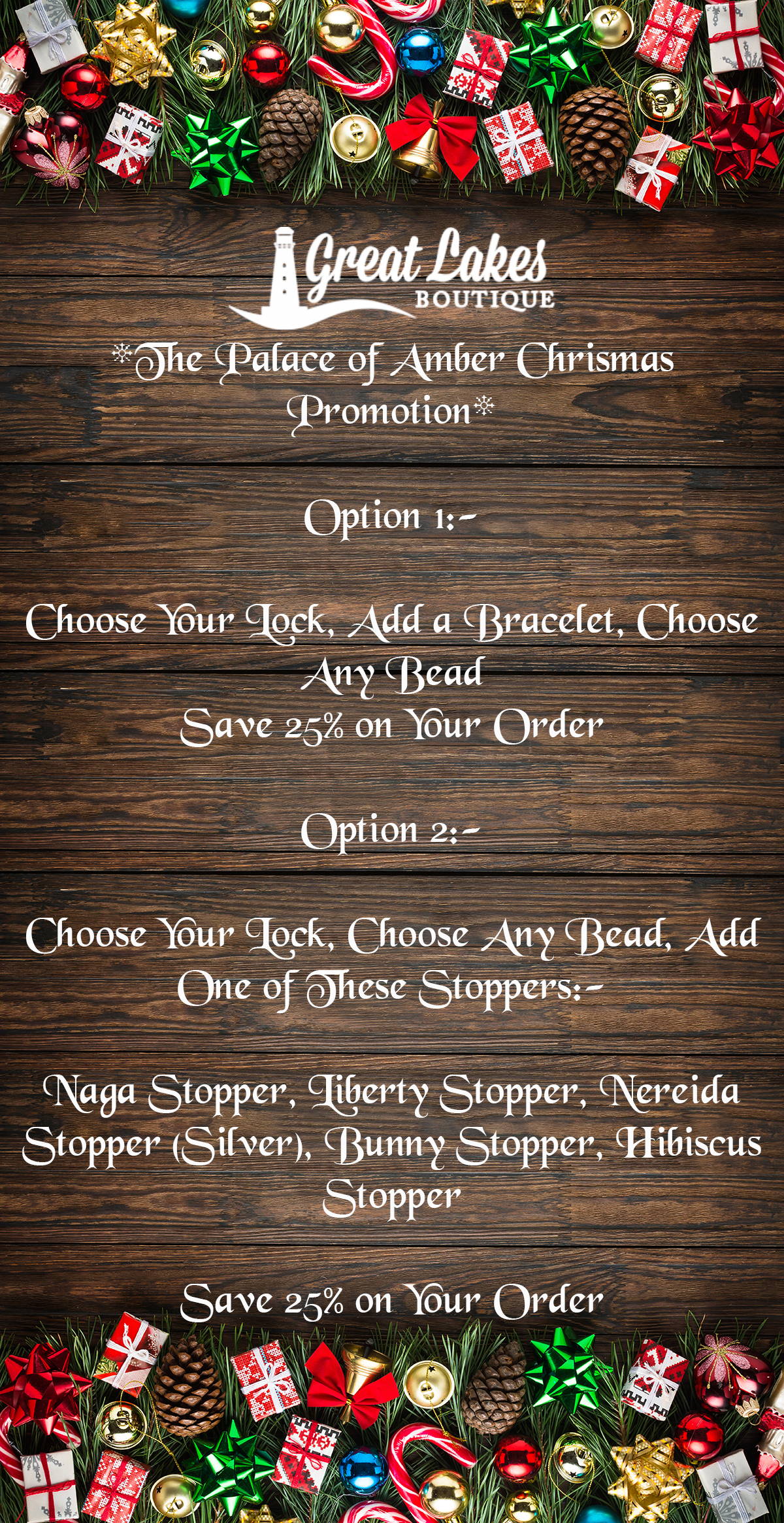 If your bracelet size is sold out and you are not interested in a substitute chain, there is now a second option available for the promotion:-
Choose a Stopper upto $55. This is these:-
Add any TPoA Bead
Save 25% Off Your Order
Please remember that the offer ends at midnight on Thursday night (as Thursday turns to Friday) so there's a limited time to shop this amazing promotion.