This Trollbeads blog alerts readers to the start of the Trollbeads Double Gift with Purchase Promotion!
What's better than a free with with your purchase? Probably two free gifts with your purchase! Beginning immediately your Trollbeads orders can now earn you double gifts.
Spend $250 or more on Trollbeads and get the Trollbeads Red Stackable Jewelry Case plus the new free Green Jewelry Box too
To clarify these offers do stack so spends of $250 or more will get both gifts.
The Green Jewelry Box launched as part of the Trollbeads Winter 2019 collection with the color chosen to perfectly complement the new beads.
Either of these cases are perfect for using as a presentation box for gifting but I love those jewelry boxes and have one of each shade to date stacked on my desk with my immediate beads and bangles.
For those of you in America, we'll still ship for free. For those of you in Australia and thus needing international shipping, please be aware additional shipping charges apply.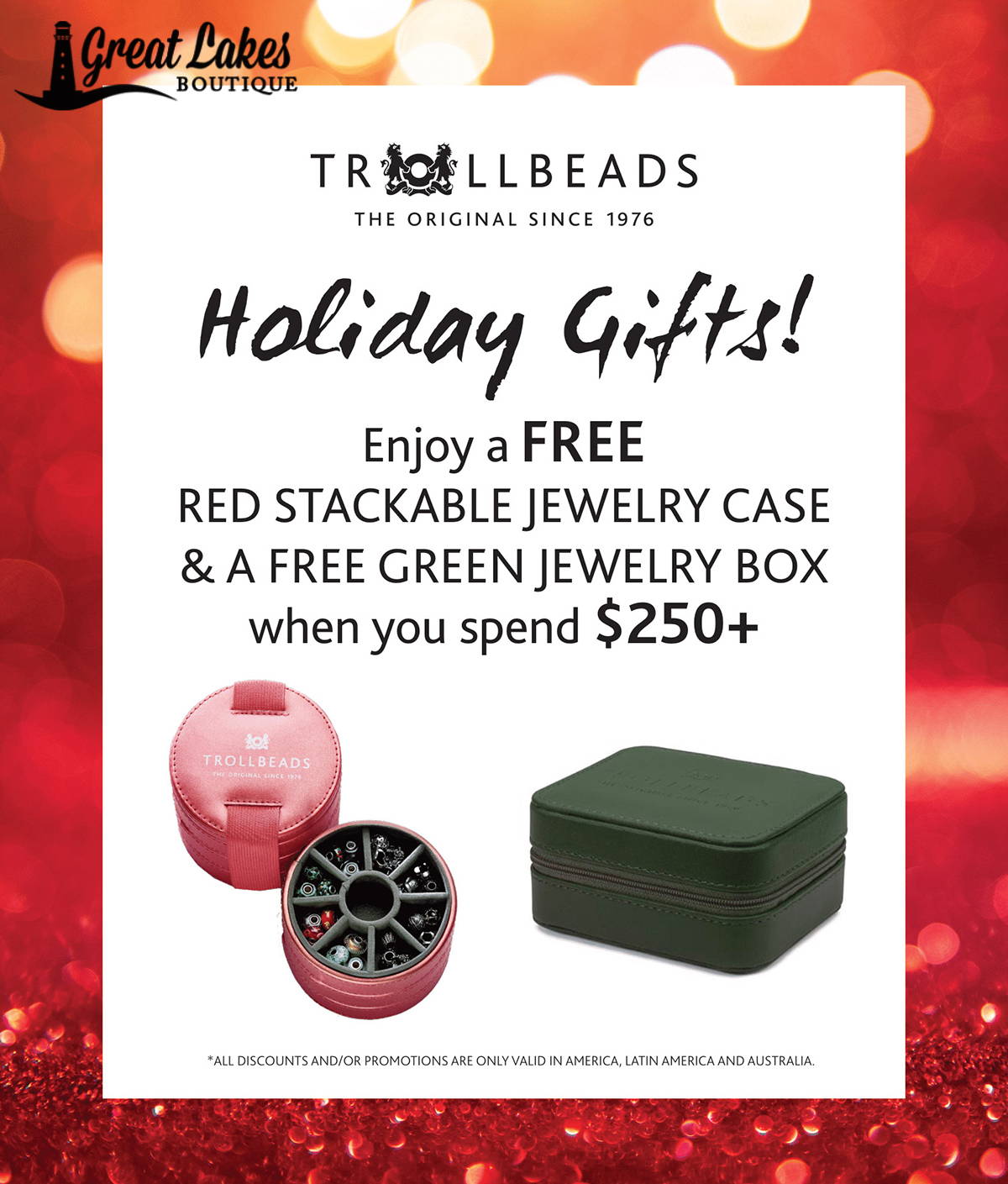 If you're ordering from America and your order qualifies, we will be adding these items automatically. If you do not want them, please be sure to specific that in the notes section at checkout. You'll receive an automated email notification when your free gifts are added to your order.
If you're from Canada or Australia and want the promotion items, you can add them via the links below. The website should deduct the cost at checkout but again, additional shipping will apply. If it fails to deduct the cost for you, we'll refund once we process the order.