This jewelry blog alerts readers to the launch of The Palace of Amber Dreamy Ocean bead.
The summer season is reaching it's close and over the next day we'll be seeing the last of The Palace of Amber summer season releases and the first of the fall launches too. Dreamy Ocean is now available and I actually think it's one of the prettiest decorative core designs to date.
Just like the (now sold out) dangle before it, Dreamy Ocean features an aquamarine stone which is super pretty in it's own right. The core this time has a real seaside vibe to it and you'll find starfish, shells and anchors, all intertwined around a lovely nautical rope detail.
I've styled it here with our exclusive Summer Vines. This version features cat's eye quartz which in this instance is the perfect sand to Dreamy Ocean's sea. Gold and pale blue is also a combination I've always adored so I've added a complementary Thomas Sabo Karma Beads Bracelet too. Do note that the focal silver on that central bracelet (Waves,) was a limited edition and we're now almost sold out.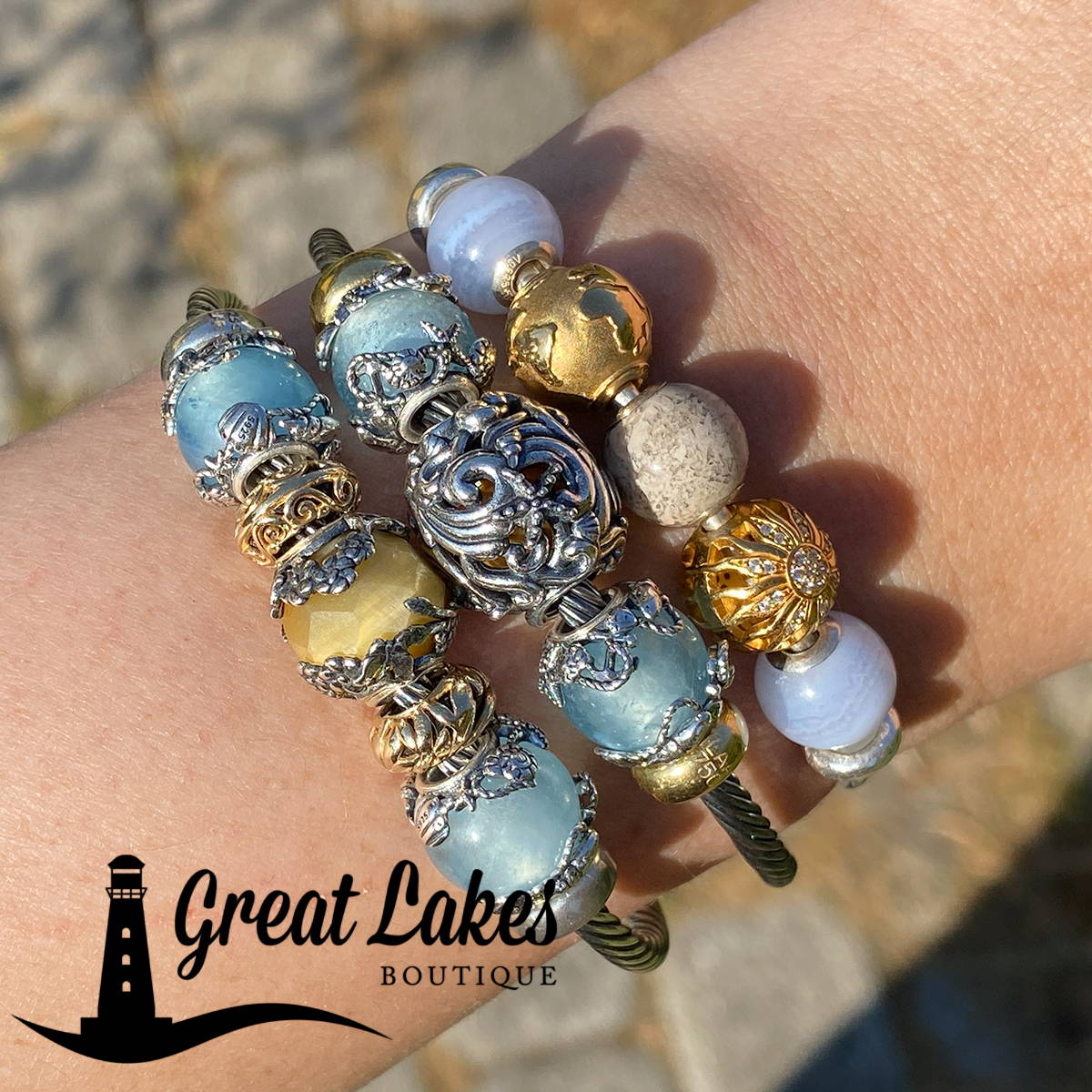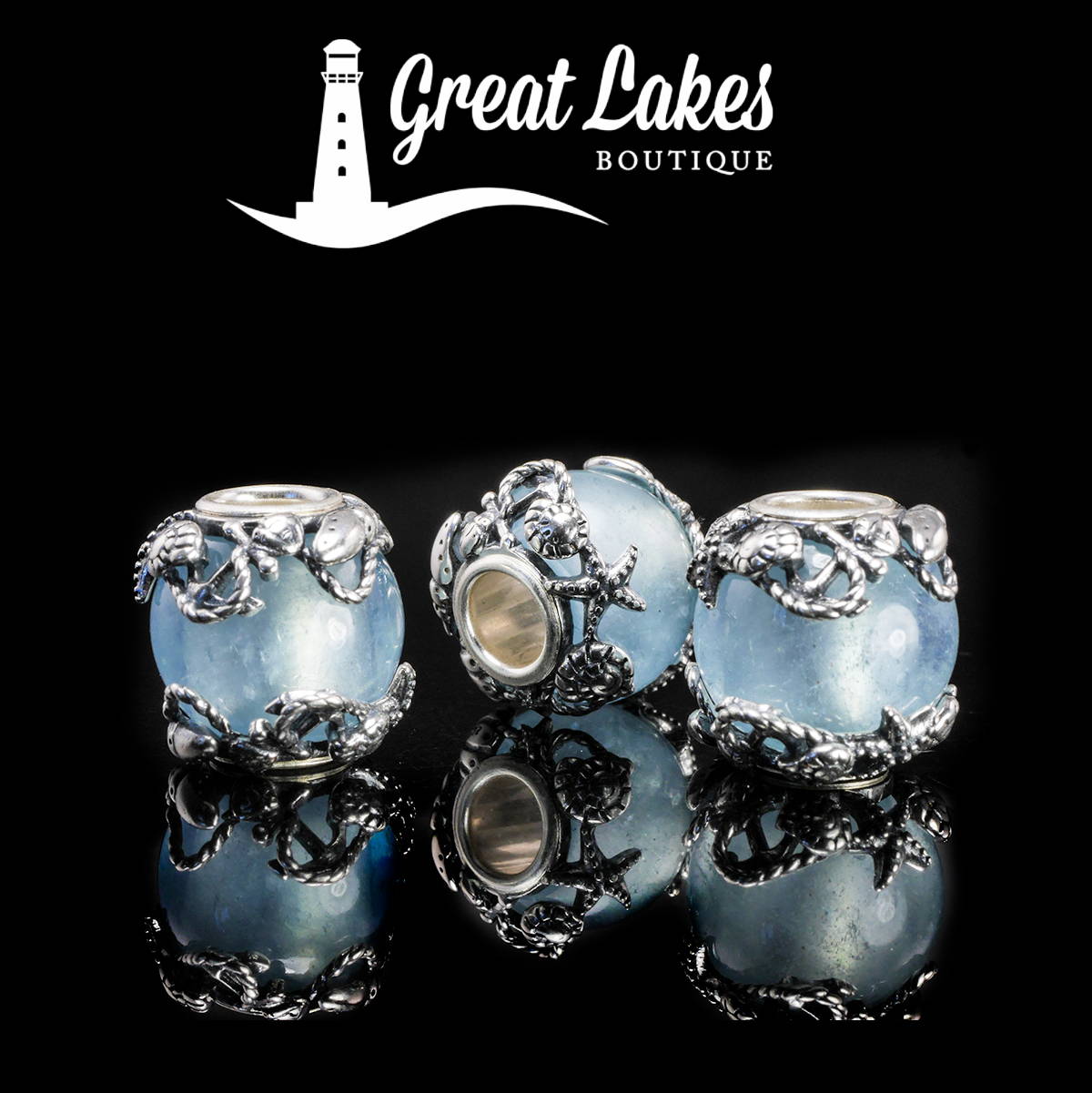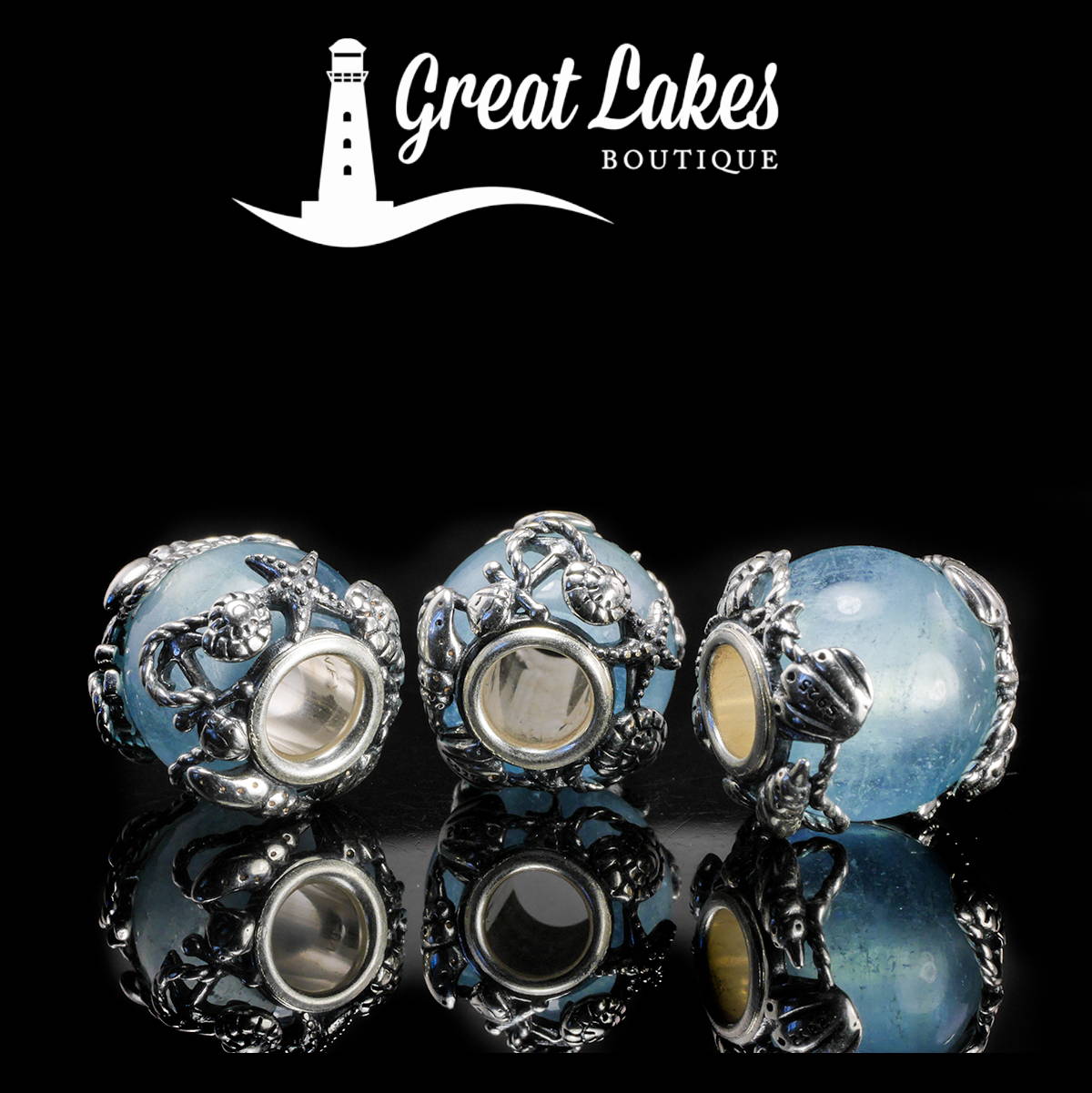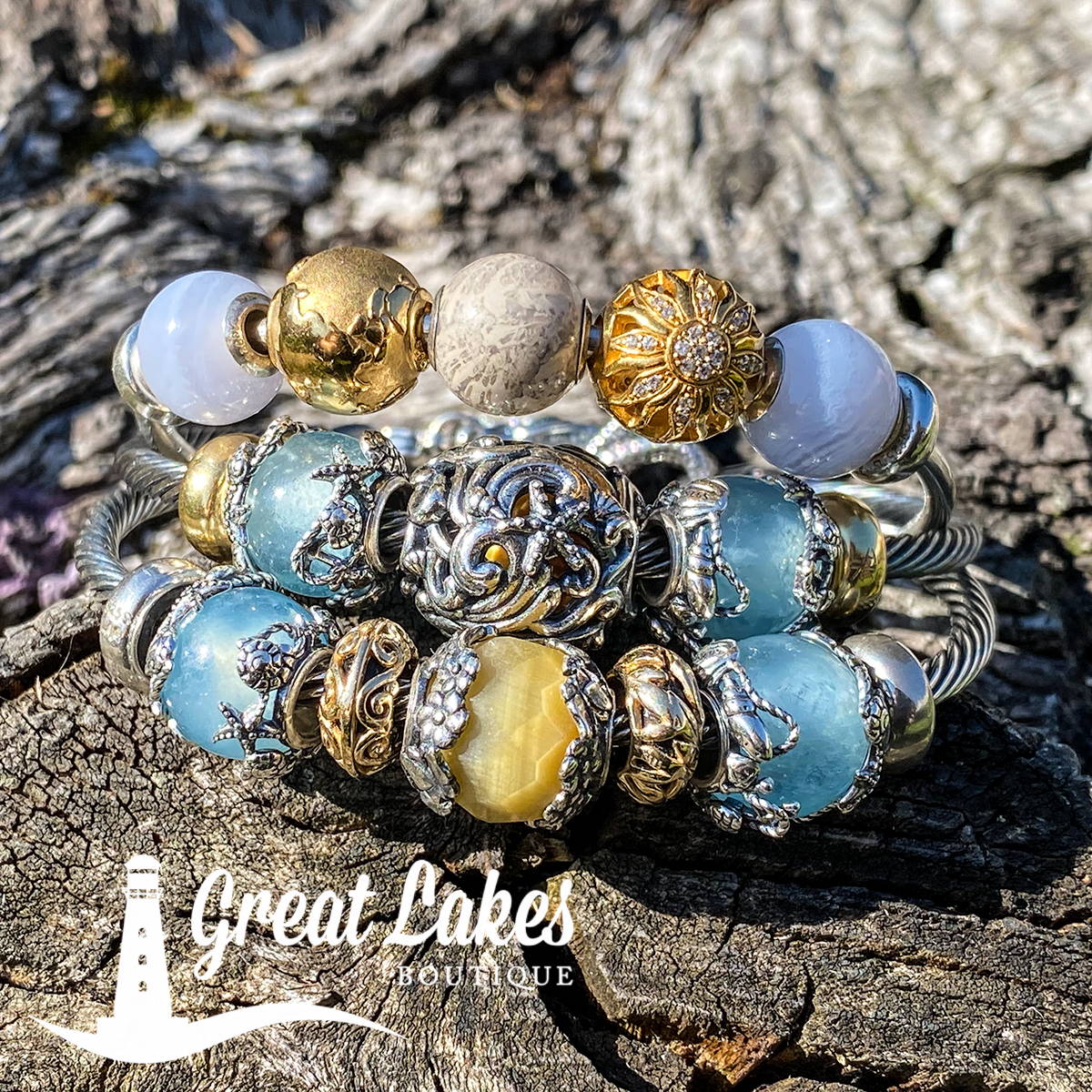 The Palace of Amber use universal cores so this bead fits all major bead brands. It does also work on bangles.
Those of you with keen eyes will spot a new style of bangle in this image and we'll be sharing a little more inspiration on those later. For now please remember Dreamy Ocean is a limited edition so be sure to grab yours soon.