This bead bracelet blog brings a little Thomas Sabo Karma Beads pre-fall bracelet inspiration.
It's been far too long since I've shared an editorial here. We've been in that somewhat quiet time of year which has been intensified by the delays to Trollbeads releases. That said it's always a perfect opportunity for collectors to catch up with all those beads that have just been sat on wishlists.
The next few weeks become really exciting however as we're going to begin seeing previews of fall collections. I adore this time of year. Fall is by far my favorite season and it tends to also see some of the largest brand releases. We also have Bead Bash on the Lake Fall 2020 at the end of September which is getting alarmingly close! You'll start to see some teasers for that in the coming weeks.
Today though I wanted to share a new Thomas Sabo Karma Beads Bracelet I've been wearing as a pre-fall piece. We're so in love with this brand here at GLB and it's been really fun to see some of you who just ordered a couple of pieces to take a look at the line, become repeat customers with your own romance with the line.
I'm obsessed with this new bracelet creation and it hasn't left my wrist for days now. It's actually a mini bracelet and would need quite a few more beads to fill it. That said I love it as it is and don't necessarily feel that need to "complete" it.
Green and gold. This is such a classic combination and I was aiming for a seasonal look to this bracelet. It needed to have warmth to it though as part of my love of fall is with the amazing and very unique light.
It features what has become my favorite Karma Bead and that's Green Planet just seen to the left of the focal bead here. I adore it's olive green shade and this would definitely be a bead I'd wear in multiples.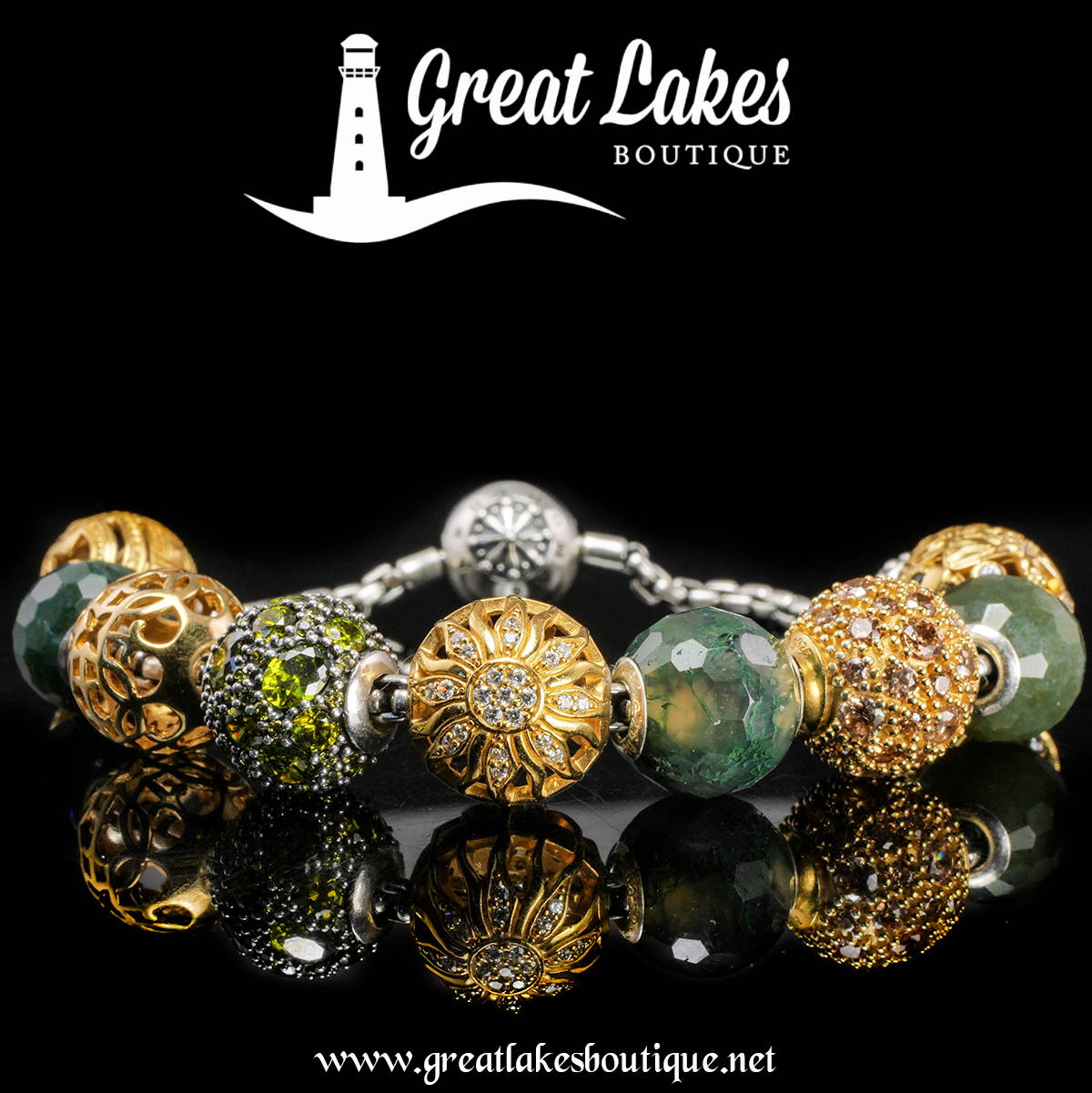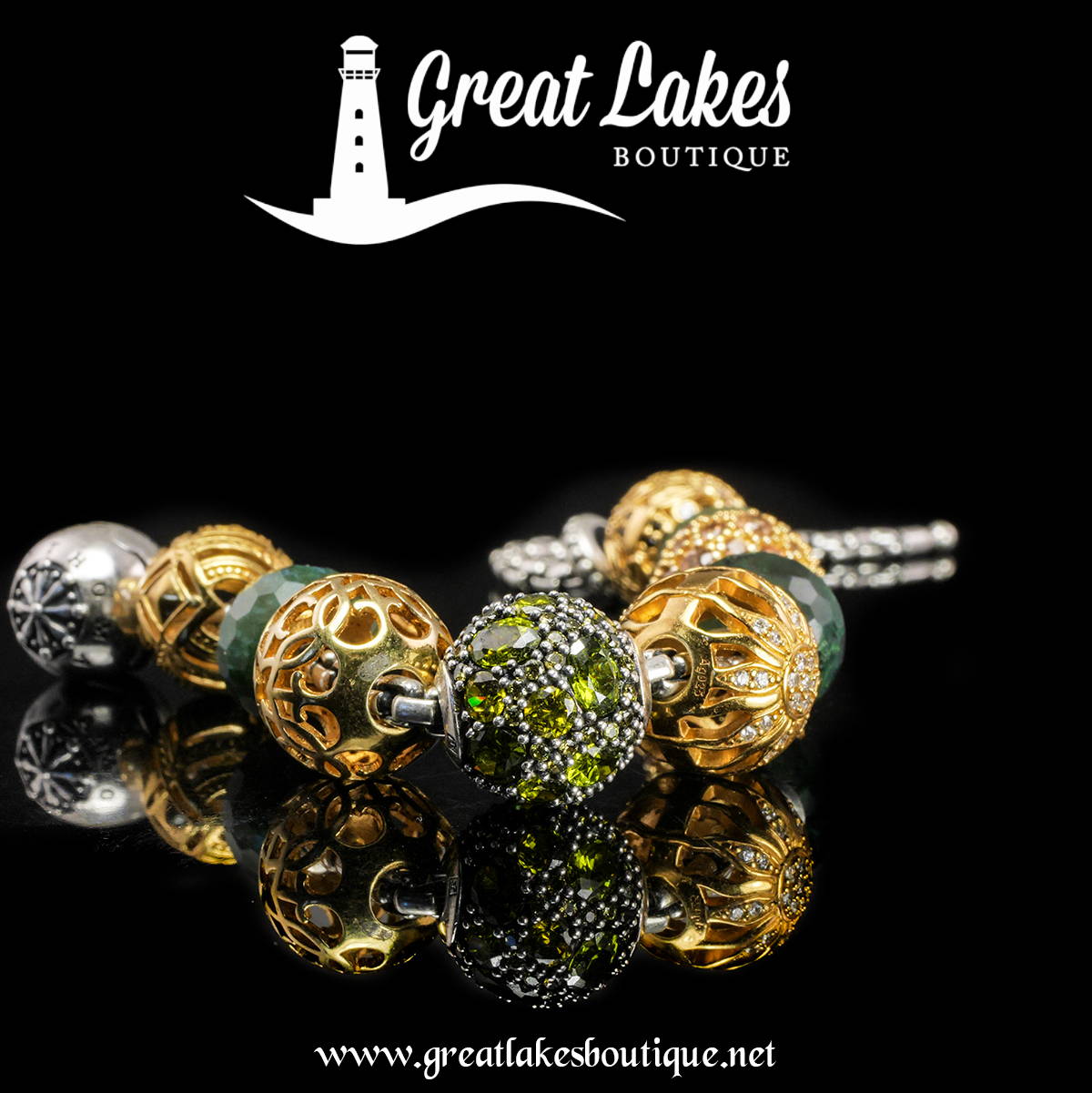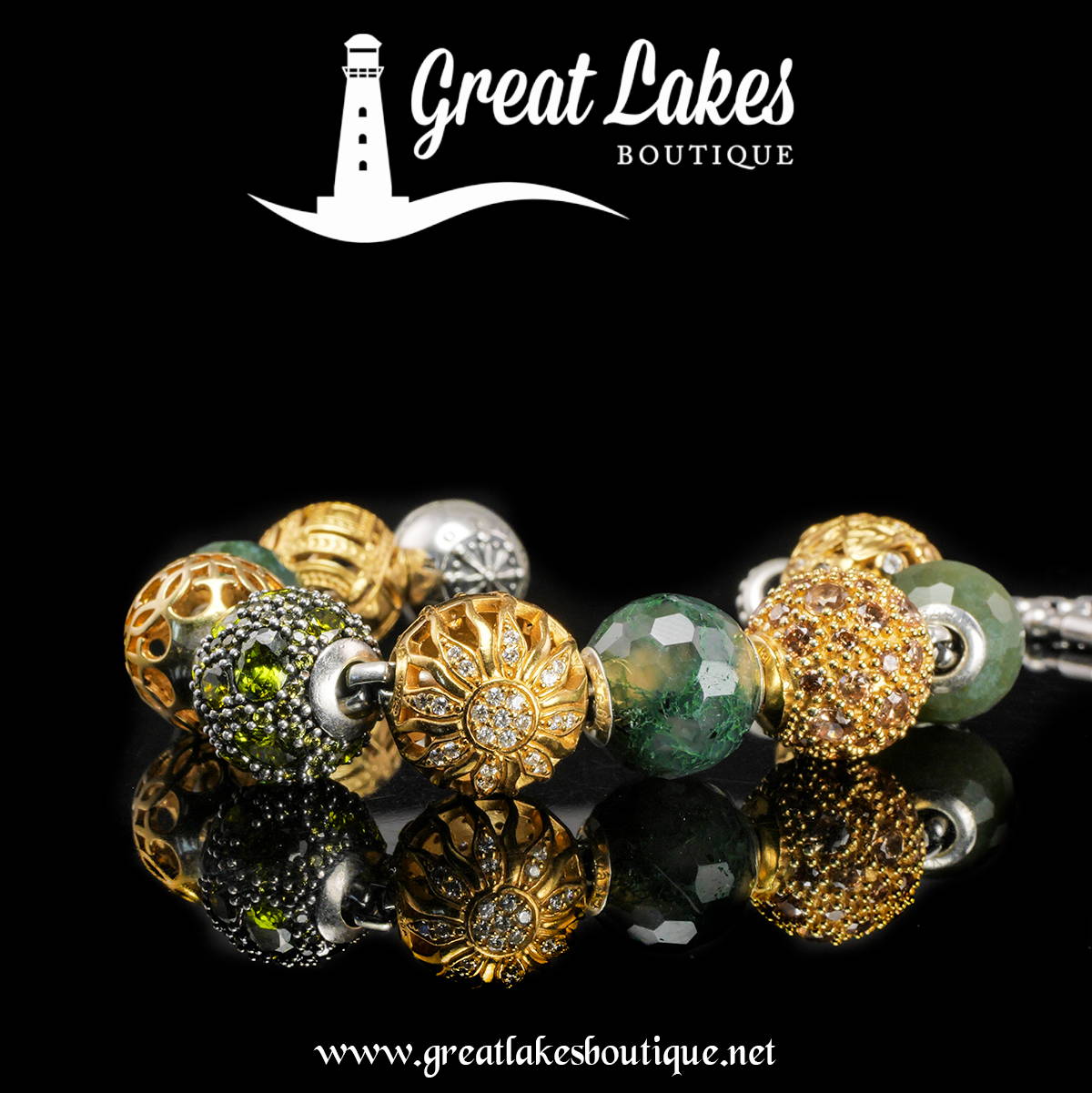 The focal Thomas Sabo Sunshine Karma Bead has been one of our single best sellers since the brand launched. It's such a versatile piece and is dazzling with those CZ accents.
The stones on this bracelet are heliotropes. You can order those via the website though for those of you who prefer shopping live images, we'll be restocking the Thomas Sabo live image section in the next week. It's a really lovely stone, not far removed from the moss agate in it's look. (You'll spot a little translucency on one of these here.)
The other gold beads here include the Thomas Sabo Karma Beads Bee, the Crushed Gold Pave, Africa and the Gold Ornament.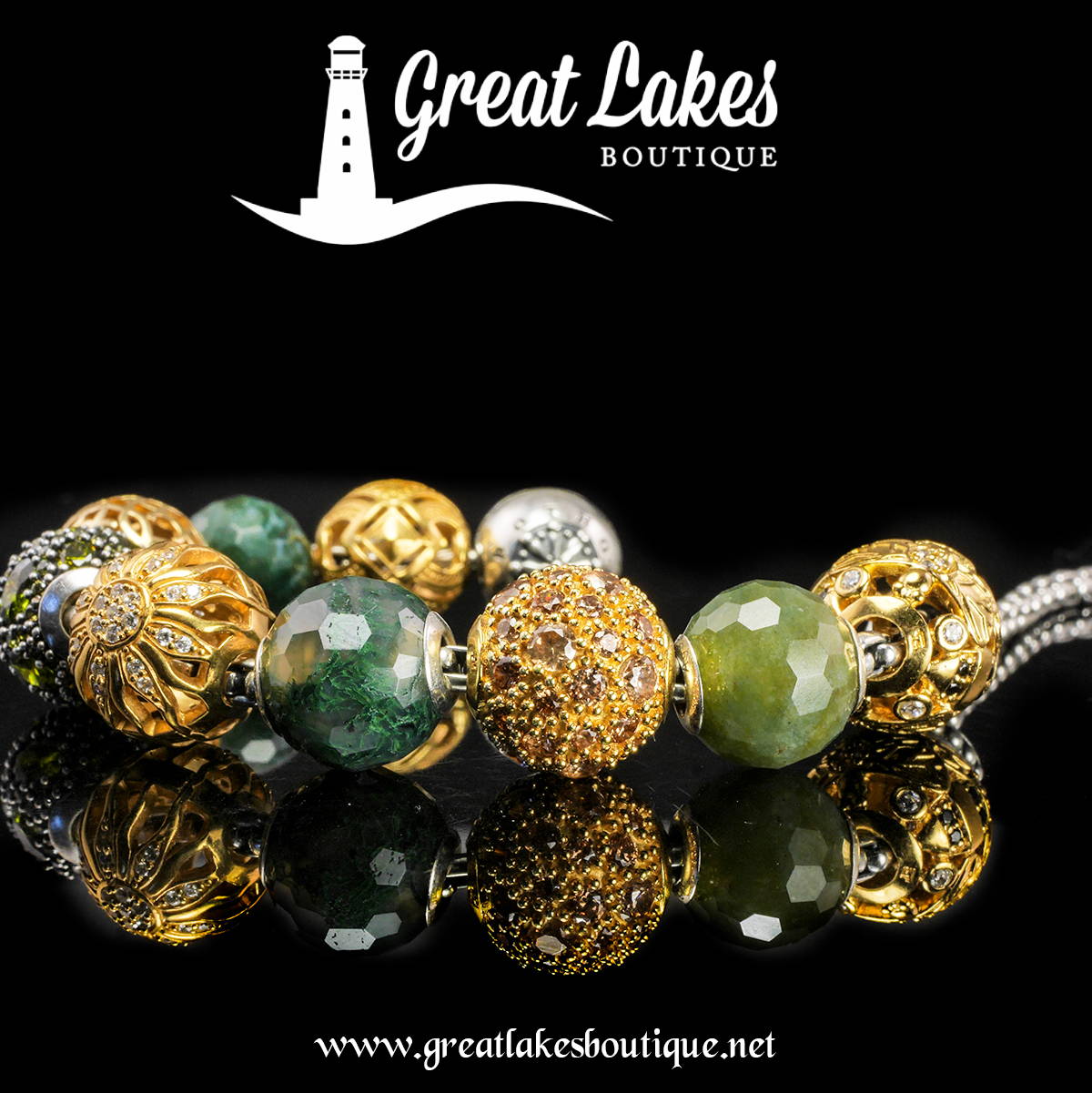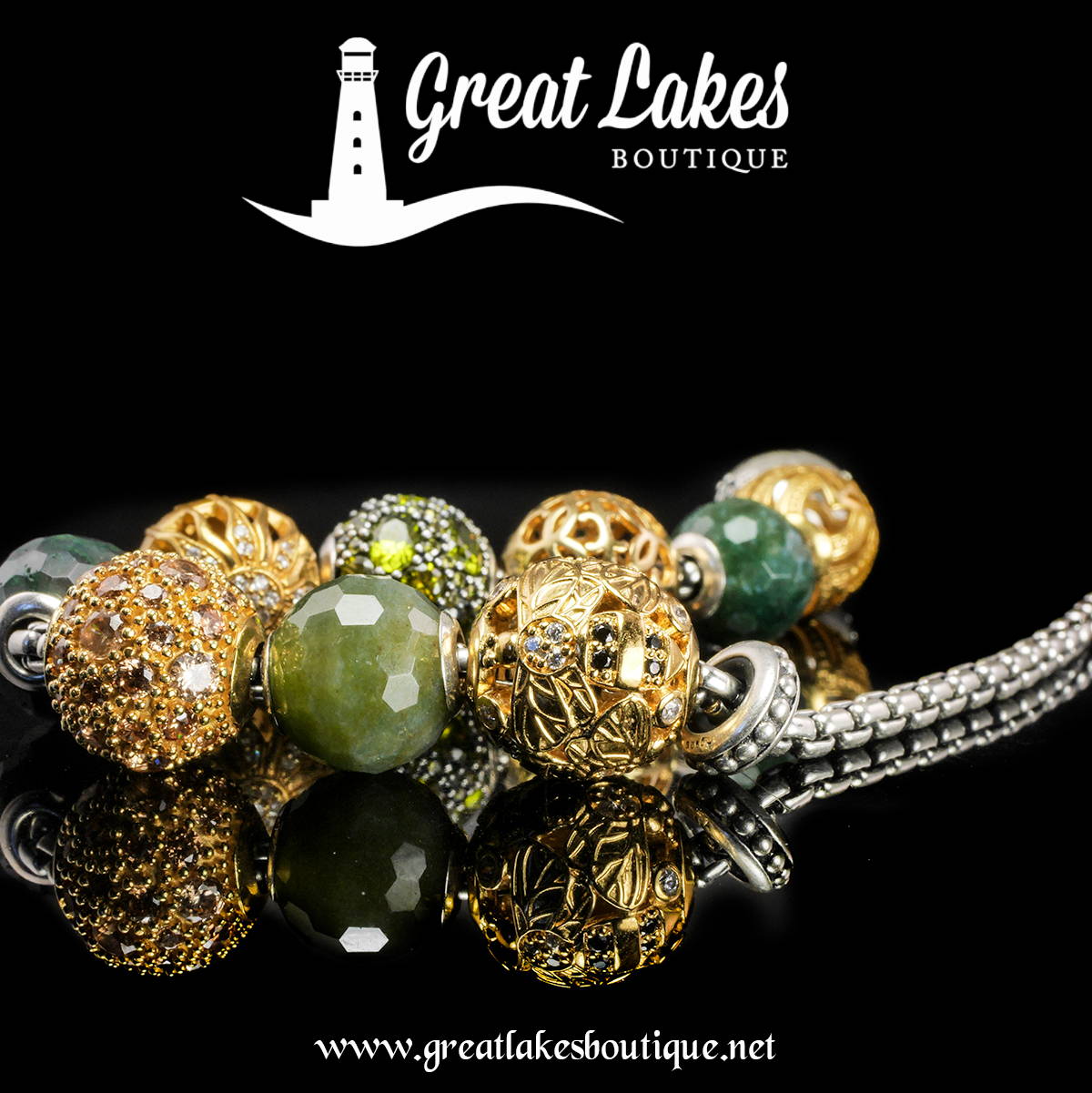 One of my personal reasons for loving this brand is how neat and contemporary they look on the wrist. I adore that they've kept nearly everything to these coherent spherical shapes. It also makes them extremely comfortable to wear.
So here it is in yesterday's evening sun which admittedly adds to the whole fall vibe. it also helps capture the shade of Green Planet so accurately and if there was just one bead I had to keep from this entire ensemble, that would be it.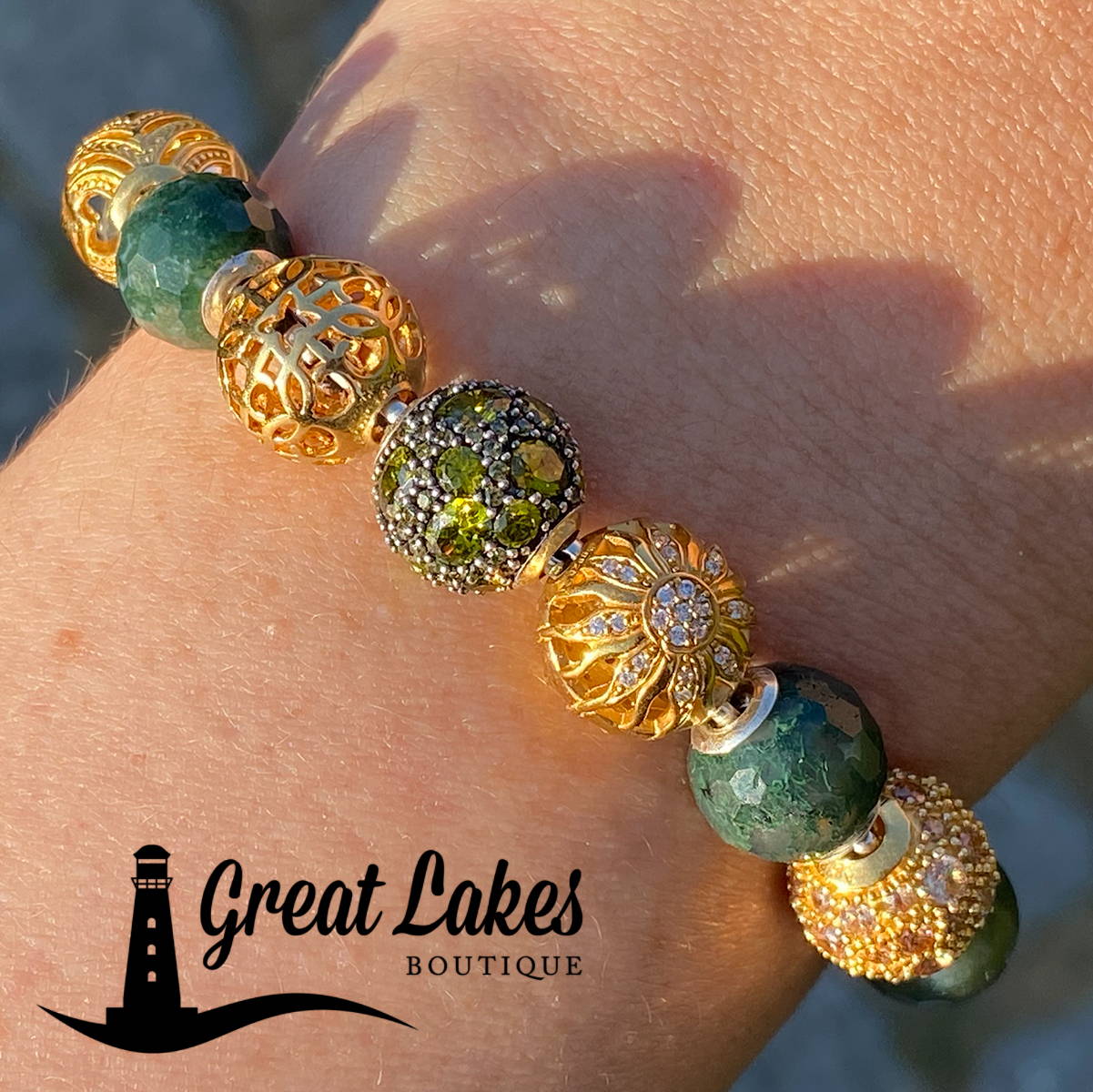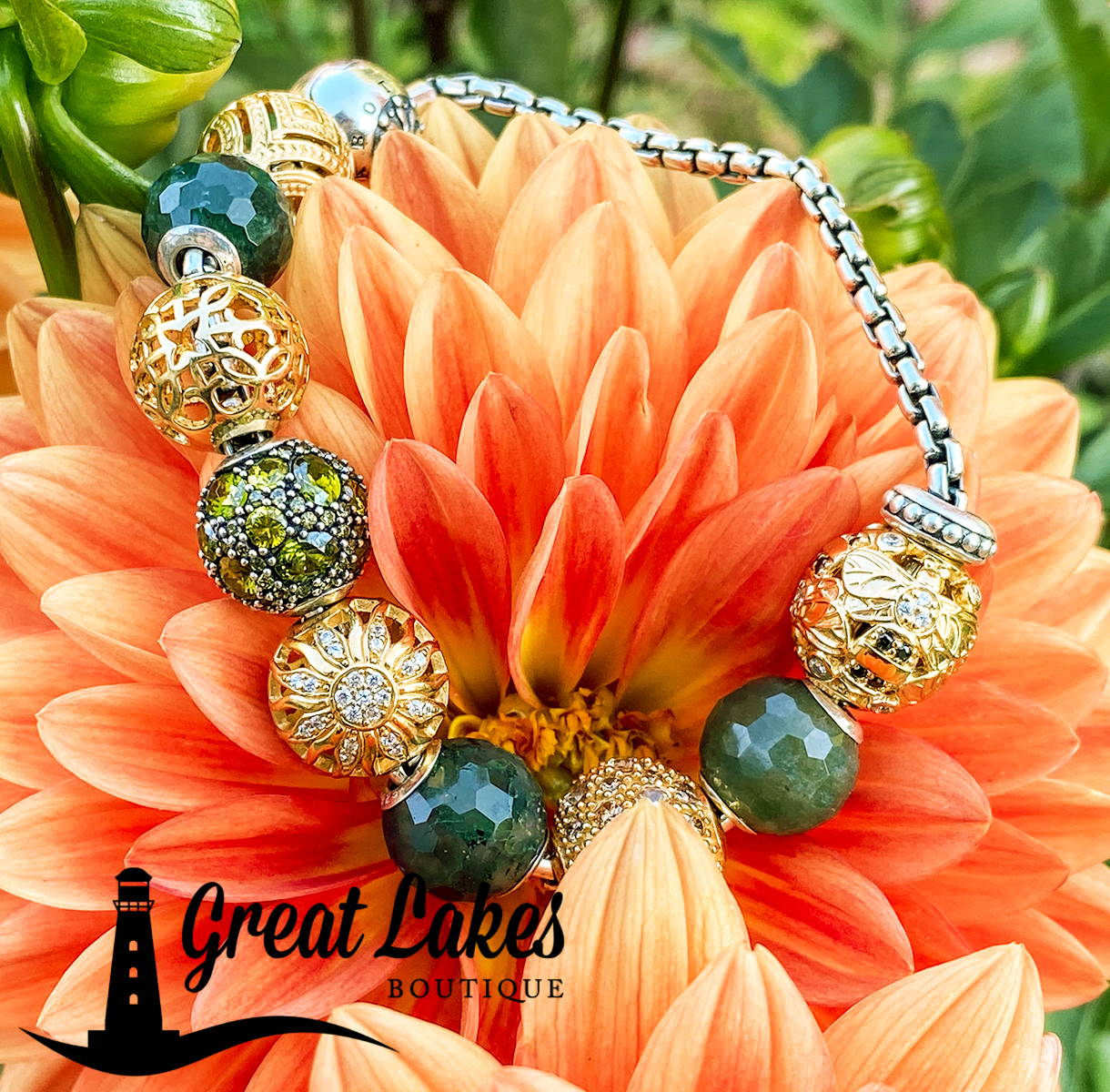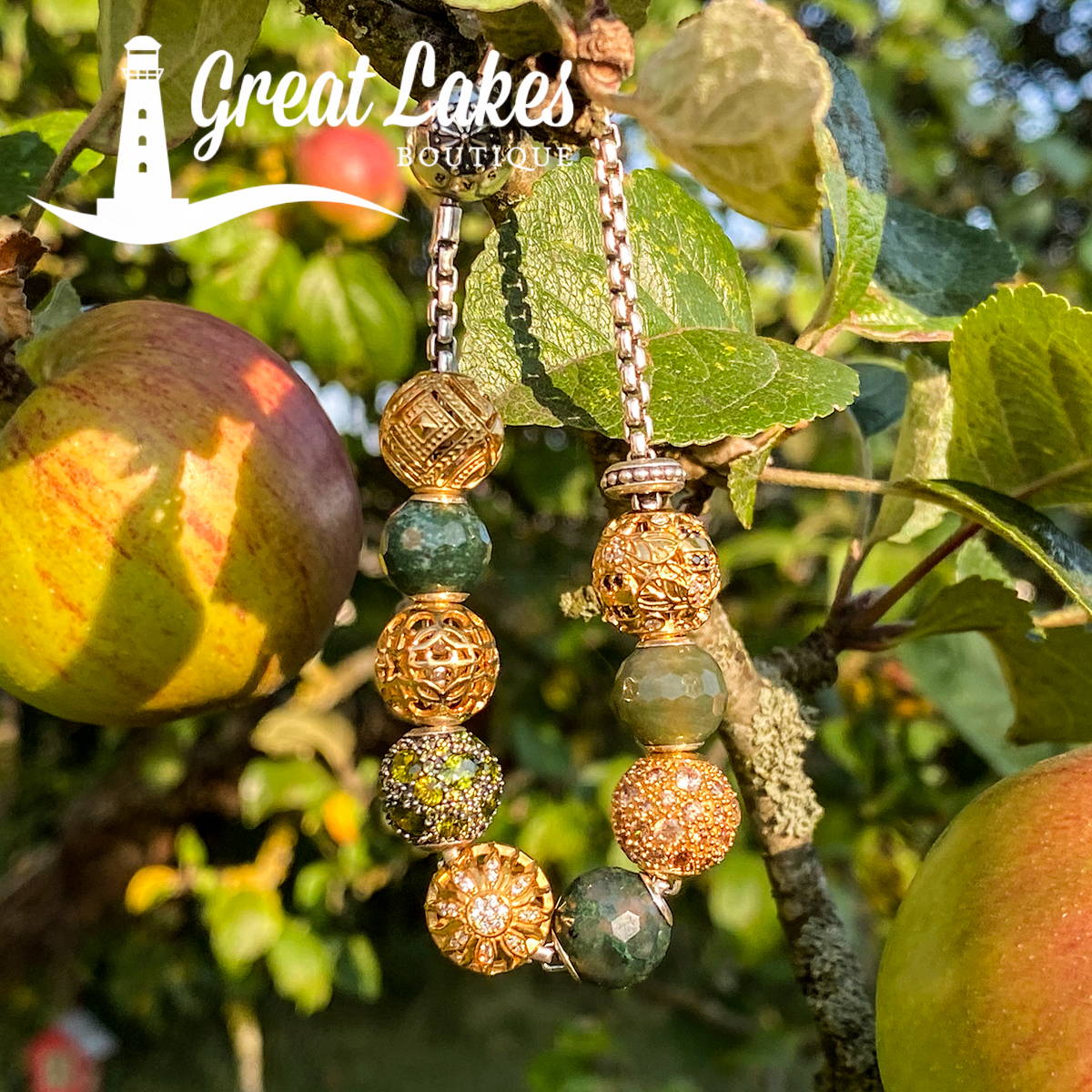 For those of you yet to treat yourself to Thomas Sabo Karma Beads, here's the basics.
They are not compatible with other brand bracelets or bangles due to their very small core.
All other brands will fit on Thomas Sabo Karma Beads bracelets & bangles
(Essentially you need to buy a new carrier.)
We know the carrier issue is an annoyance but they're really well priced considering you don't need to purchase either a separate lock or stoppers. (The bangles come complete with stoppers so they're ready to wear.)