This jewelry blog brings a preview of The Palace of Amber Twisted Alternate Bangle, the first release for the fall season.
Are you ready for the first release of The Palace of Amber Fall 2020 season? ;) Now available on the website is the new Twisted Alternate Bangle; a bangle designed for those who still want to be able to wear locks.
Here they are! First things first I love these bangles. I'm almost exclusively a bangle wearer. When I do wear bracelets, they're usually free of beads at all just to add some texture and give me the ability to wear a lock. Some of the locks out there are amazing and it's really sad to miss those.
The Palace of Amber Twisted Alternate Bangle has two hoops on either end which allow a lock to be attached. Do please note that these hoops mean the bangles aren't compatible with Trollbeads or Thomas Sabo Karma Beads. They're designed for universally cored beads.
The sizing on these bangles is the same as for Trollbeads however there is a difference in how you can wear them.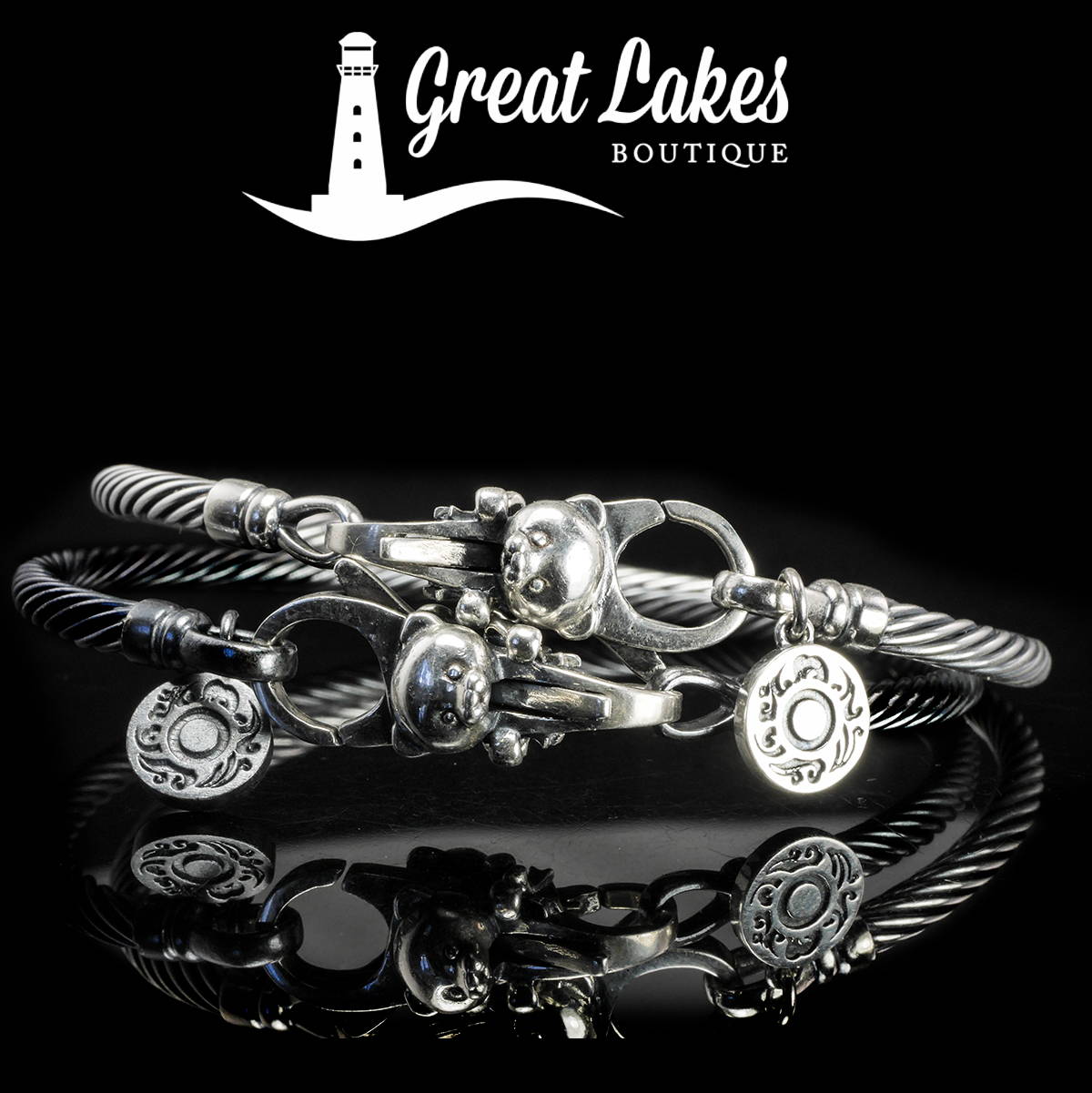 When it comes to lock compatibility, most should work. That said we obviously can't try these bangles with every single lock on the market today. They do work with The Palace of Amber locks and all Trollbeads or Redbalifrog clasps that we've tried so far.
Trollbeads bangles have to be worn tight to the wrist. Their open cuff style means a bangle too large can simply fall off the wrist.
The Palace of Amber Twisted Alternate Bangles are designed to be worn with a lock so you can wear them looser than you would a Trollbeads bangle.
So the size is the same. If you wear a small in Trollbeads, the small in the Twisted Alternate will fit in the same way. However many of you may find yourself wishing to size up for a looser look.
These bangles also have a degree of flex to them, so the opening of the bangle isn't relevant to getting it on your wrist, (again unlike the Trollbeads bangles.)
The bangles are available in a standard silver finish or a heavily oxidized, blackened finish. This is how they look on the wrist. For reference I wear an XS Trollbeads bangle. I've sized up to a small on the Twisted Alternate Bangle and you can see it's still a close fit but with a little bit of wiggle room on the sides of my wrist. A medium or large is going to give a more traditional stacked bangle look and they can't fall off due to the lock.
For those of you who find the cuff style bangles uncomfortable, these are an ideal alternative. I can remember when the Trollbeads bangles first debuted, it took me a few weeks to get used to putting them on as I don't like pressure on the underside of my wrist, (it makes me feel a little queasy.) If you've had issues with the cuff style, I think these are going to be a perfect choice.