This charm bracelet blog brings a little inspiration for a Thomas Sabo Karma Beads winter inspired bracelet.
The Thomas Sabo Karma Beads Winter 2020 collection consisted of a single, striking design. The Butterfly with Stars is a duo-tone bead that blends a butterfly motif with crescent moons and CZ accented stars. It continues the Magic Garden theme that has been consistent through all of their 2020 releases and it's very striking in person.
Though we've shown a few live images of this bead via social media, we'll be sharing inspiration for that in full in a later edit. Today however we wanted to showcase a lovely navy, black and gold themed bracelet that's so perfect for the winter and holiday season.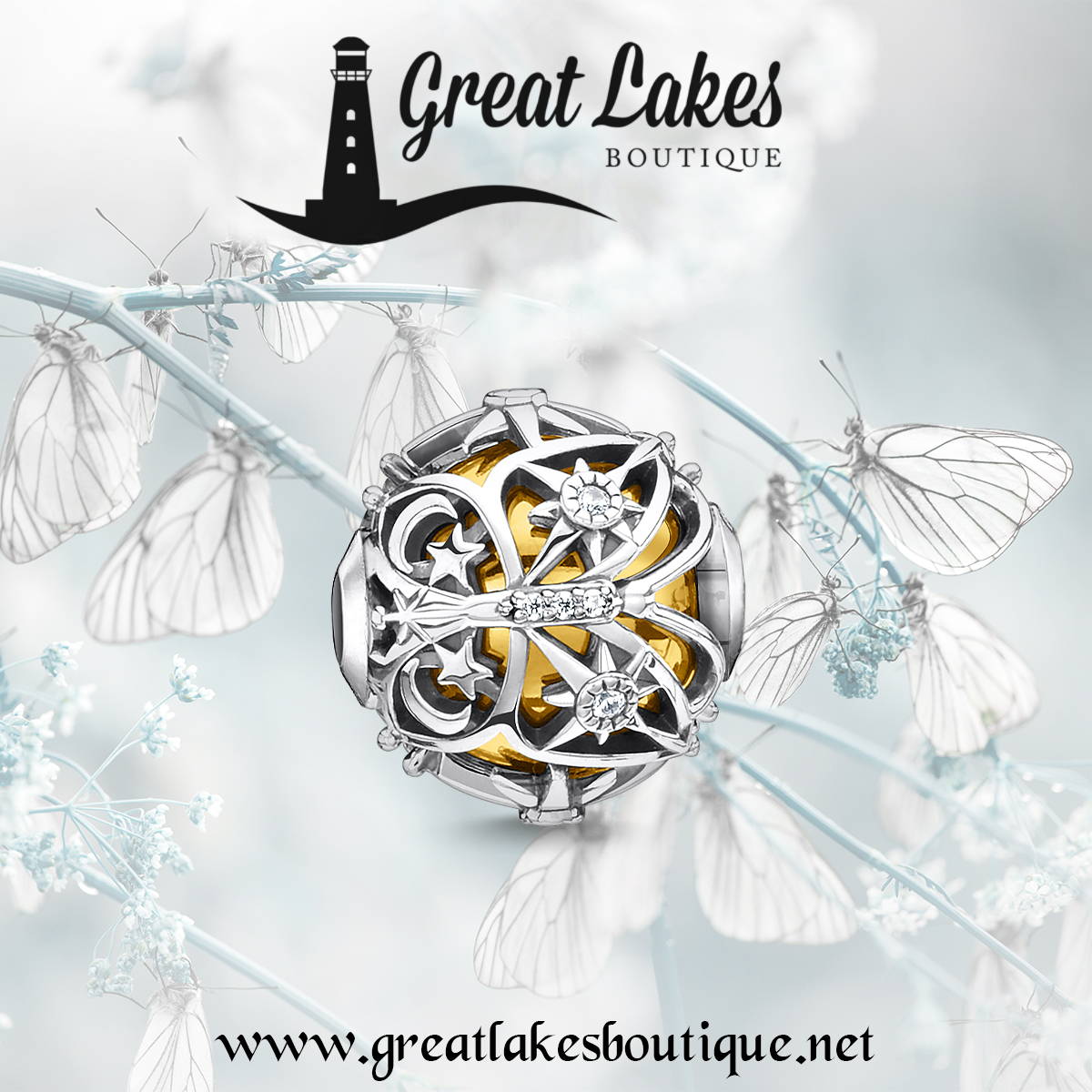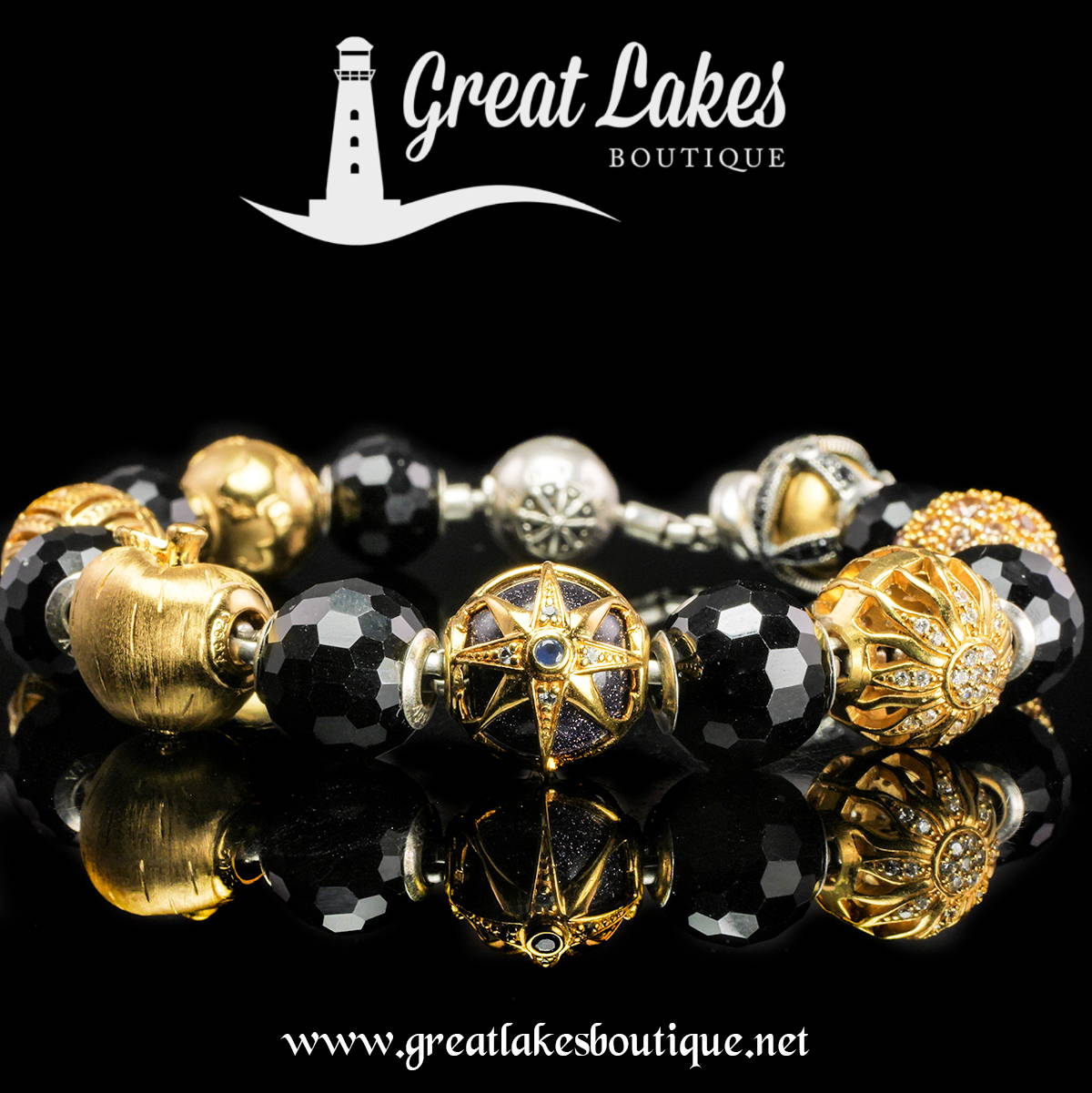 This bracelet uses the Thomas Sabo Karma Beads Blue Royalty Star as it's focal and this has been such a popular design throughout the year. The center of this is actually a blue goldstone, (which we're seeing a lot of in jewelry this winter anyway.)
The remaining stones are the faceted obsidians which are simple, elegant and timeless and an ideal accompaniment to the gold beads used here.
To the left of the center you'll notice the Thomas Sabo Karma Beads Apple which was new for fall and definitely a personal favorite from the new releases. It has a lovely brushed finish and is just striking when used in combinations.