This bead bracelet blog brings a preview of The Palace of Amber Flower Moon Lock, new and exclusive at Great Lakes Boutique.
This evening we'll be debuting The Palace of Amber Flower Moon Lock. This lock is inspired by the upcoming Flower Moon, May's full moon. This time it also happens to not only be a super blood moon but a total lunar eclipse for the North American region. (Please do be aware these locks will not be delivered in time for the eclipse itself.)
The lock will retail at $85 and we will be selling via live images. It is both limited edition and exclusive to Great Lakes Boutique. It will debut at 7 pm Eastern tonight.
Great Lakes Boutique has it's home on the shores of Lake Erie and over the years, this has inspired a number of our exclusive designs. This lock has two different sides to it. For those of you who love the Twisted Alternate Bangles, you'll be able to choose which side is visible on your wrist.
The front of the lock features a roaring wave design with a central labradorite representing the moonlight reflecting over the water at night.
Meanwhile the back features a frame of intricate roses with a pink chalcedony stone representing May's Flower Moon.
It's a jointed style lock making it extremely easy to use. It also features an integrated safety chain with a star design. The end of the safety chain is both a clip and a stopper.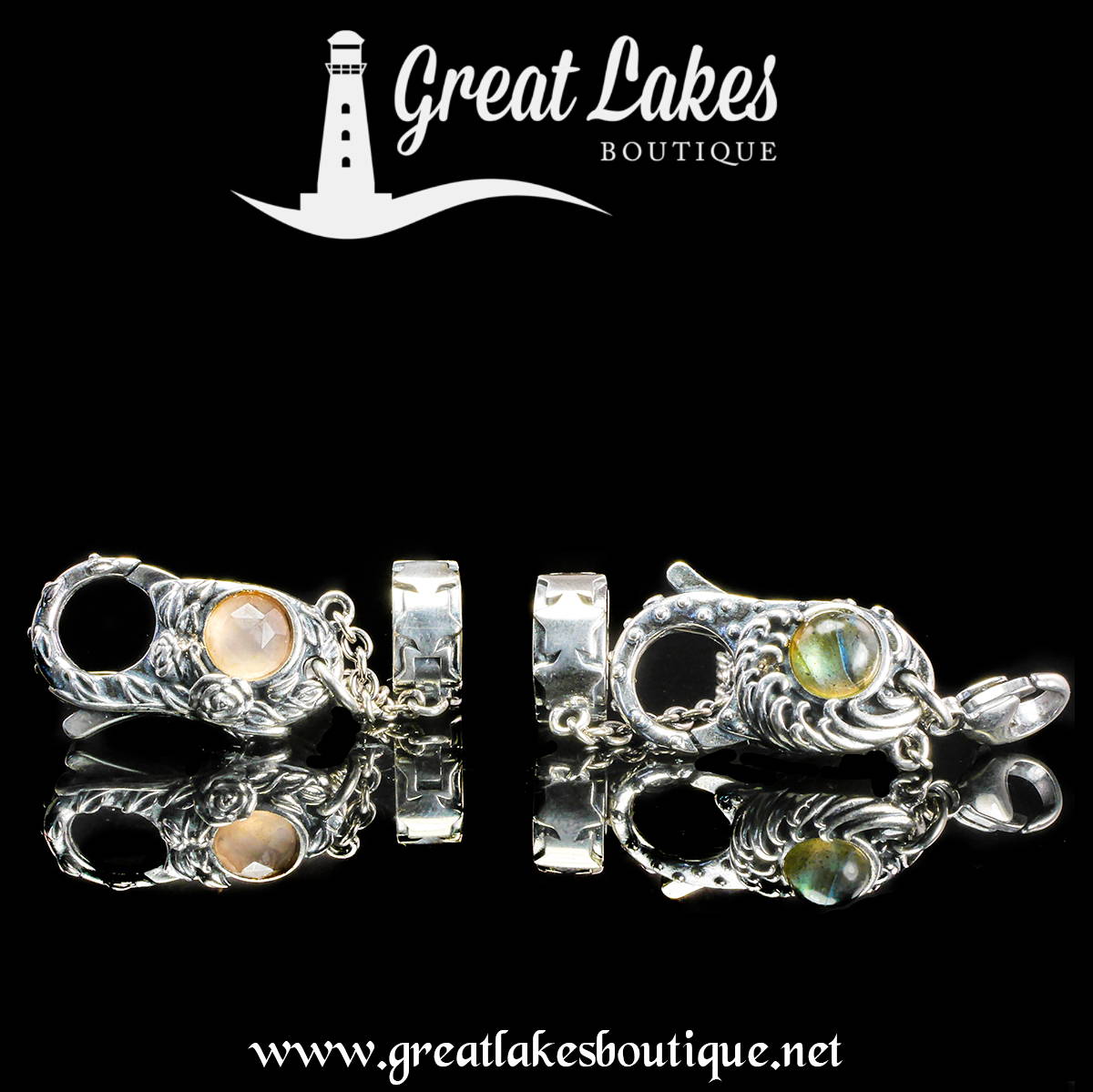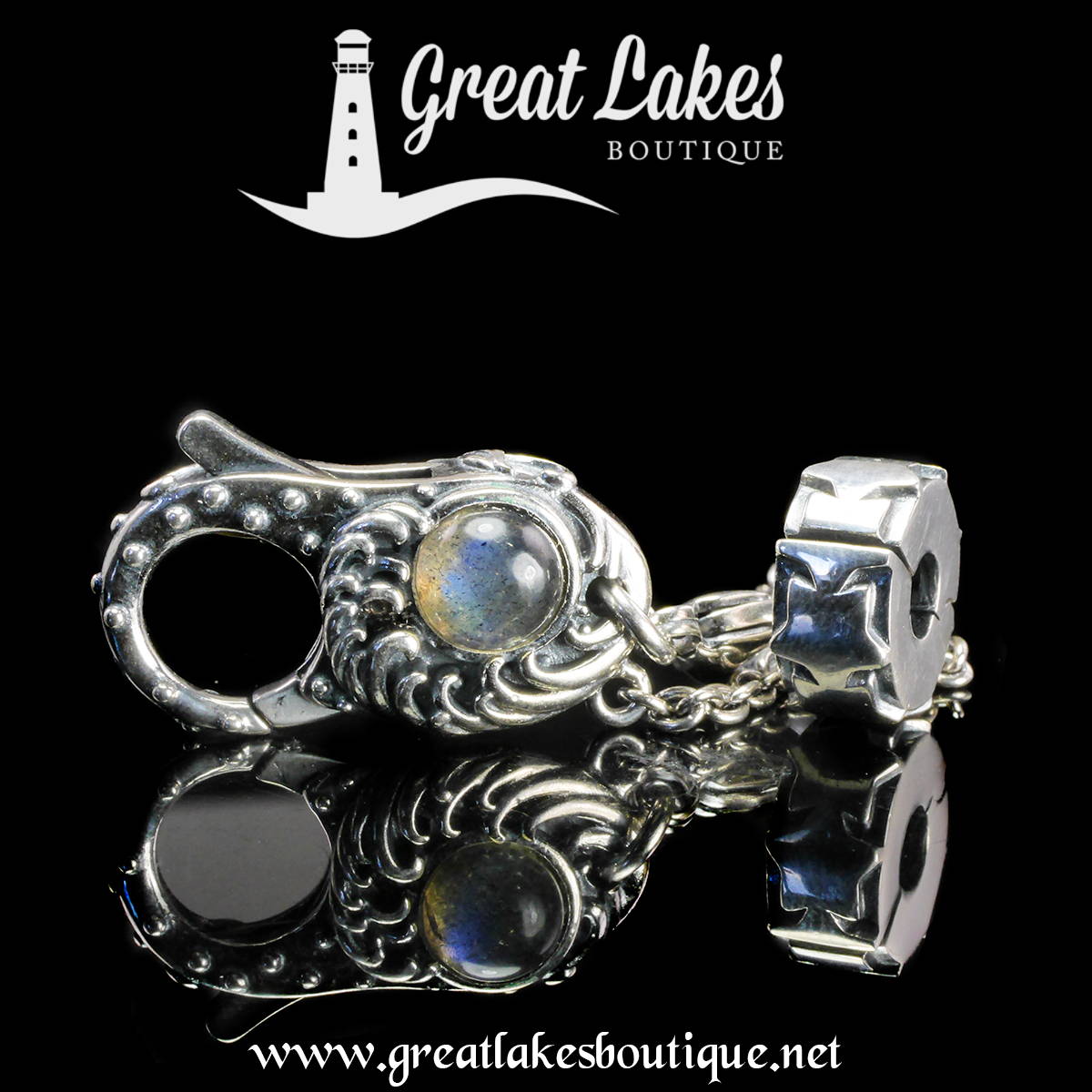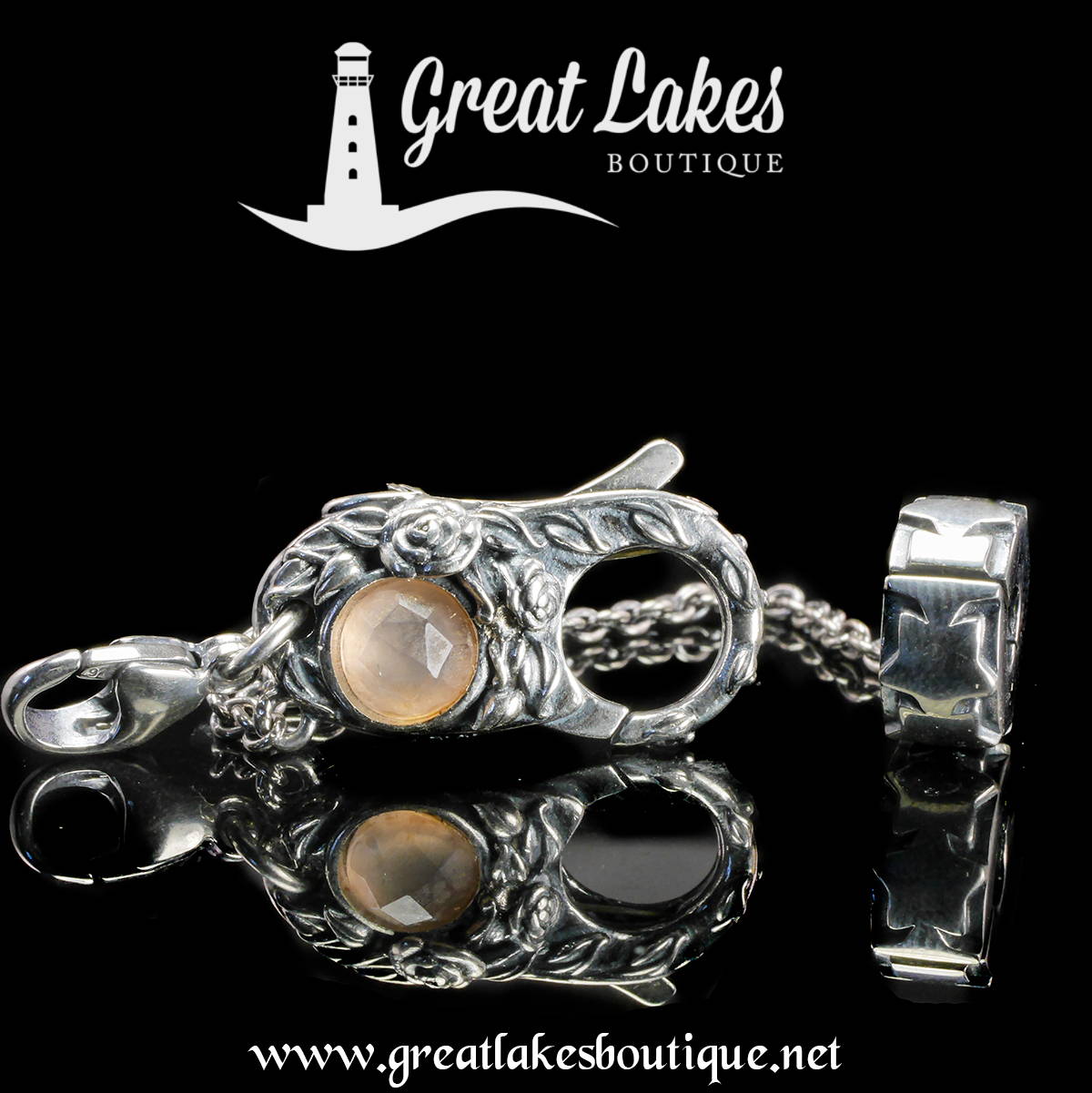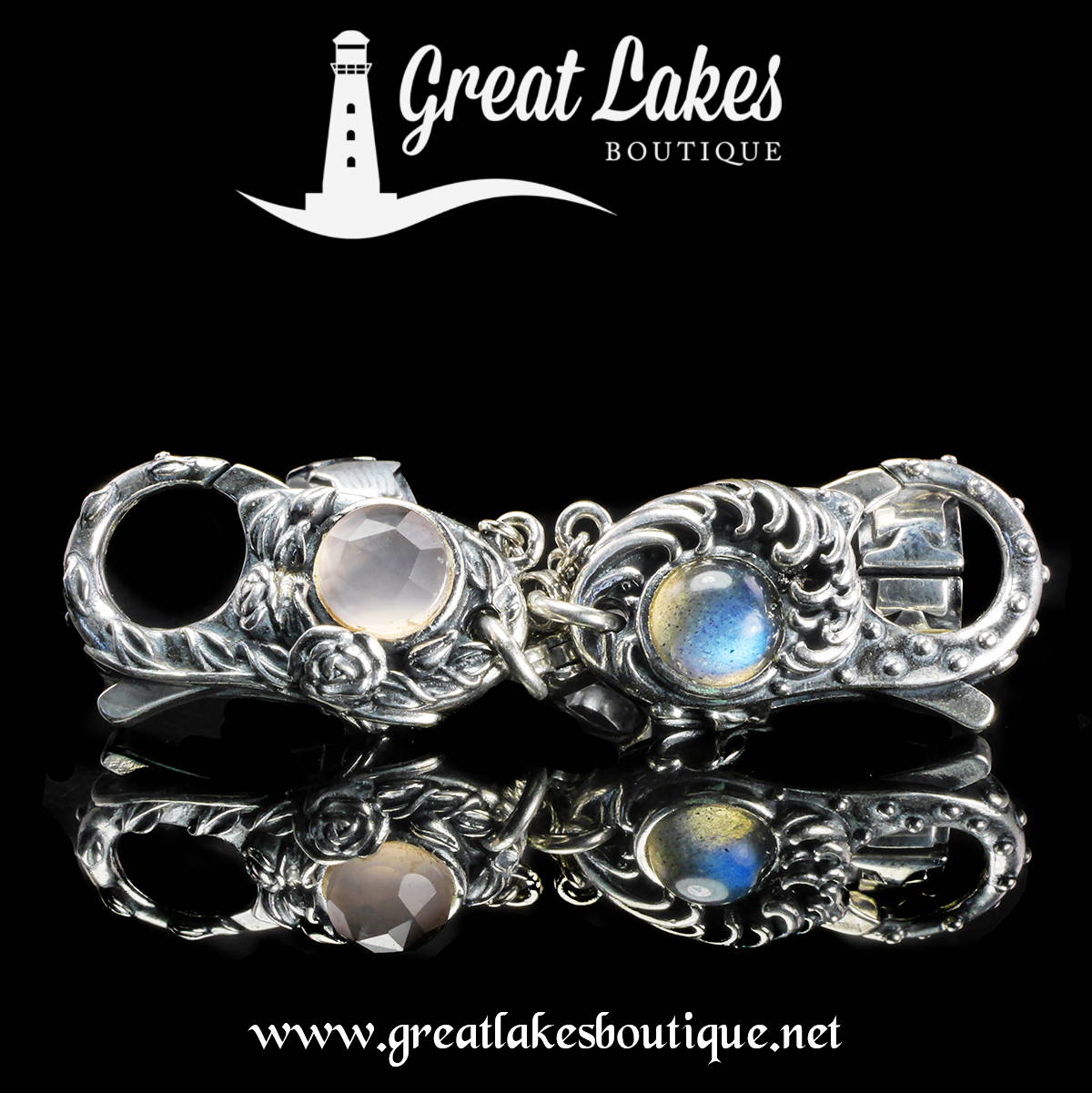 This lock has a real summery vibe to it and is so intricately detailed.
It's total length is 33 mm so some of you may need a shorter bracelet length to wear this, (just as with the Trollbeads "big" style locks.)
There is actually some variation to be found in the pink chalcedony stones. You'll notice the images here show a more peach colored stone and then a more rose pink example. That said the main variation is in the labradorites of course and there are some amazing stones featured.
The lock is compatible with The Palace of Amber bracelets & Twisted Alternate Bangles, Trollbeads bracelets & Redbalifrog bracelets.
For those of you already planning how to use the lock, it looks beautiful with The Palace of Amber Equinox with it's sun and moon design. It should also complement all of the new and upcoming beach and ocean themed beads perfectly.