This bead bracelet blog brings a little inspiration for The Palace of Amber Secret, the ultimate summer focal.
We're now on the second day of our Flower Moon Festival online event and the highlight of today is live image shopping of The Palace of Amber Secret. Secret is our event bead for spring so it's both limited edition and exclusive to Great Lakes Boutique.
Secret was created to complement the summer themed beads that have already started to appear. It's a highly intricate seashell with a freshwater pearl at it's heart. It makes a really stunning focal with beach and oceanic themed beads and while The Palace of Amber have already started to release theirs, we also have the Trollbeads Summer 2021 Collection to look forward to as well.
I've predominantly been wearing Secret on bangles and that's how you will have seen it styled mostly on our social media. For this edit I really wanted to show it on a complete bracelet.
I've opted for a soft and organic color scheme. I love beach themed bracelets but generally prefer them to show the neutral tones of sand, alongside a lot of texture. When you begin thinking of sea creatures and seashells, there's always so much texture and a lot of soothing neutral shades.
The stones are a mix of Trollbeads Labradorites and Gray Moonstones.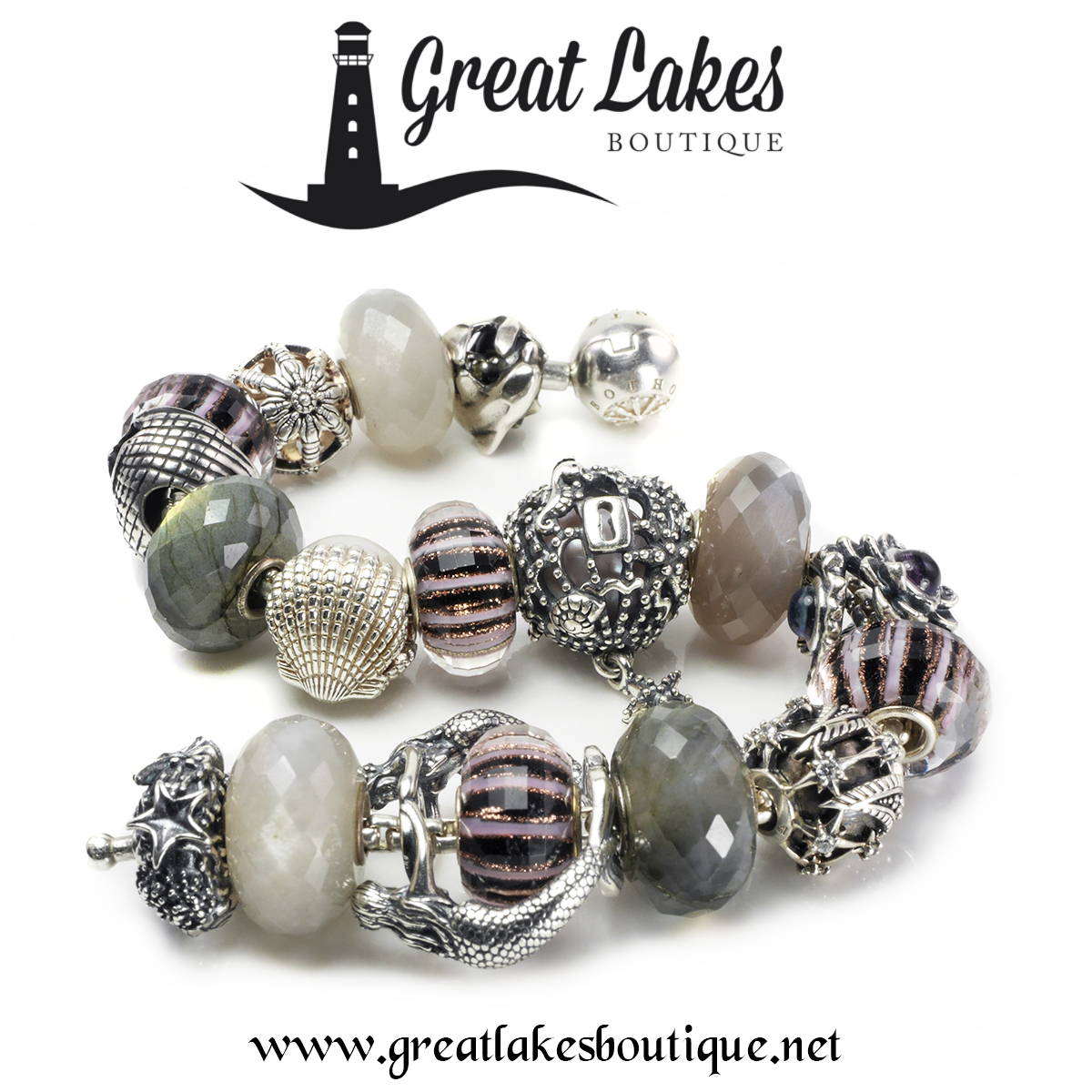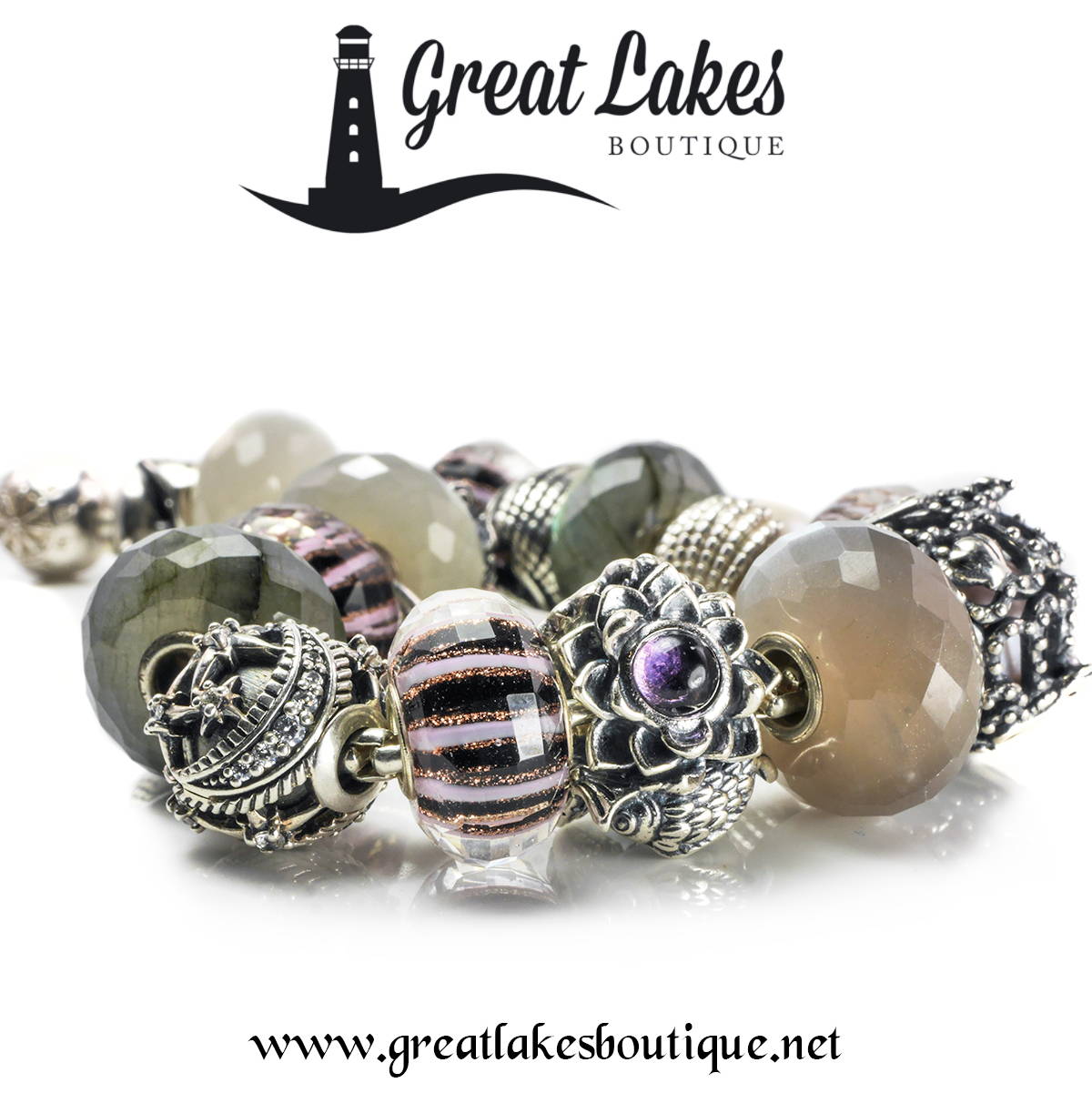 Meanwhile to add just a little color, I've used the Trollbeads Gentle Touch which is the event bead for 2021. This has been by far my favorite from the three so far, that said I wear Illumination more in the colder months.
The soft lilac tones of Gentle Touch works well with some of the underlying pearl colors for Secret. The pearls inside do vary but there are a lot of rosa and lilac pearls included, which was of course deliberate as they have always been so popular among bead collectors.
The silver beads are mixed between Thomas Sabo, The Palace of Amber and Trollbeads and for that reason the bracelet used here is the Sabo Bracelet.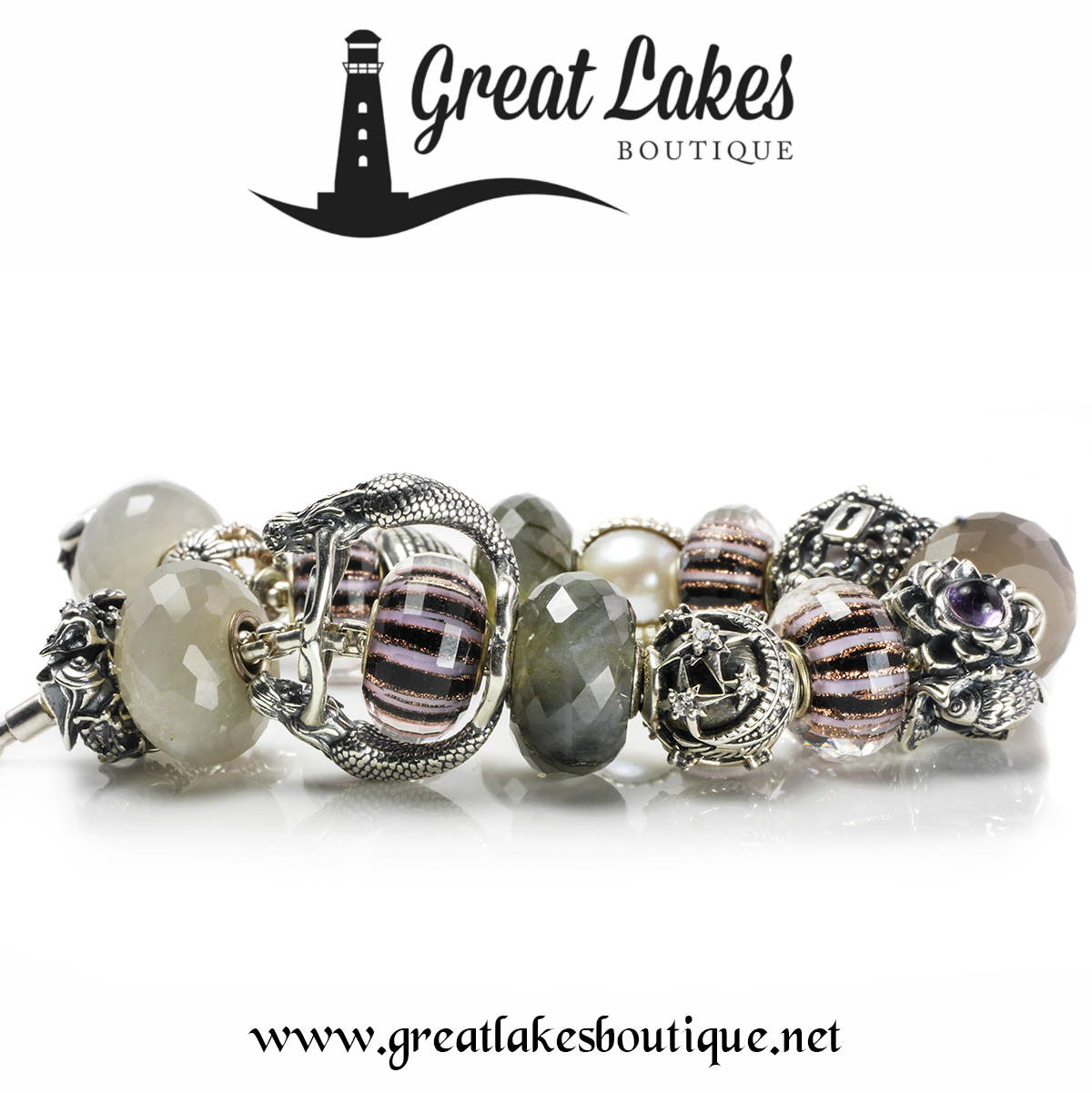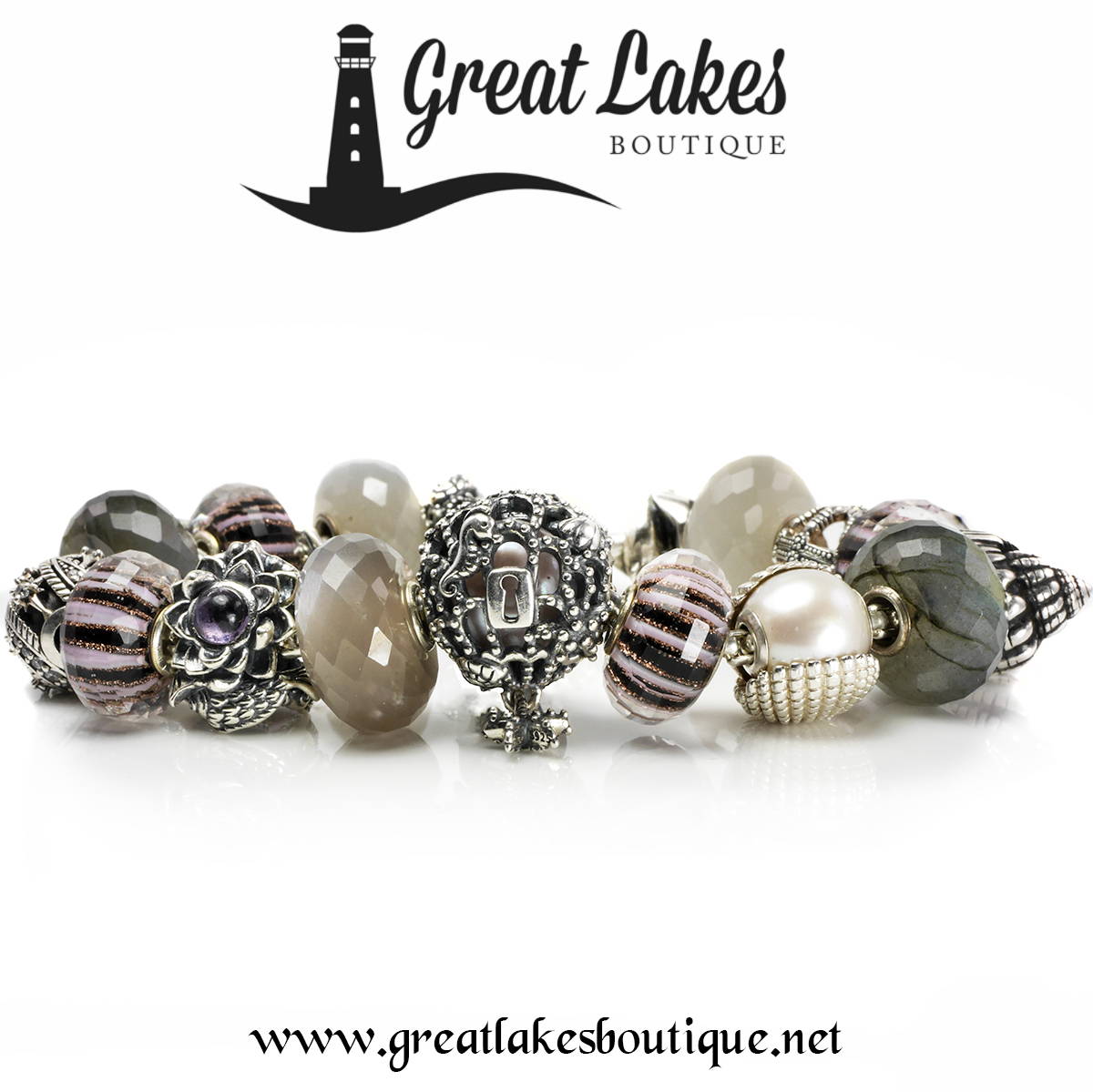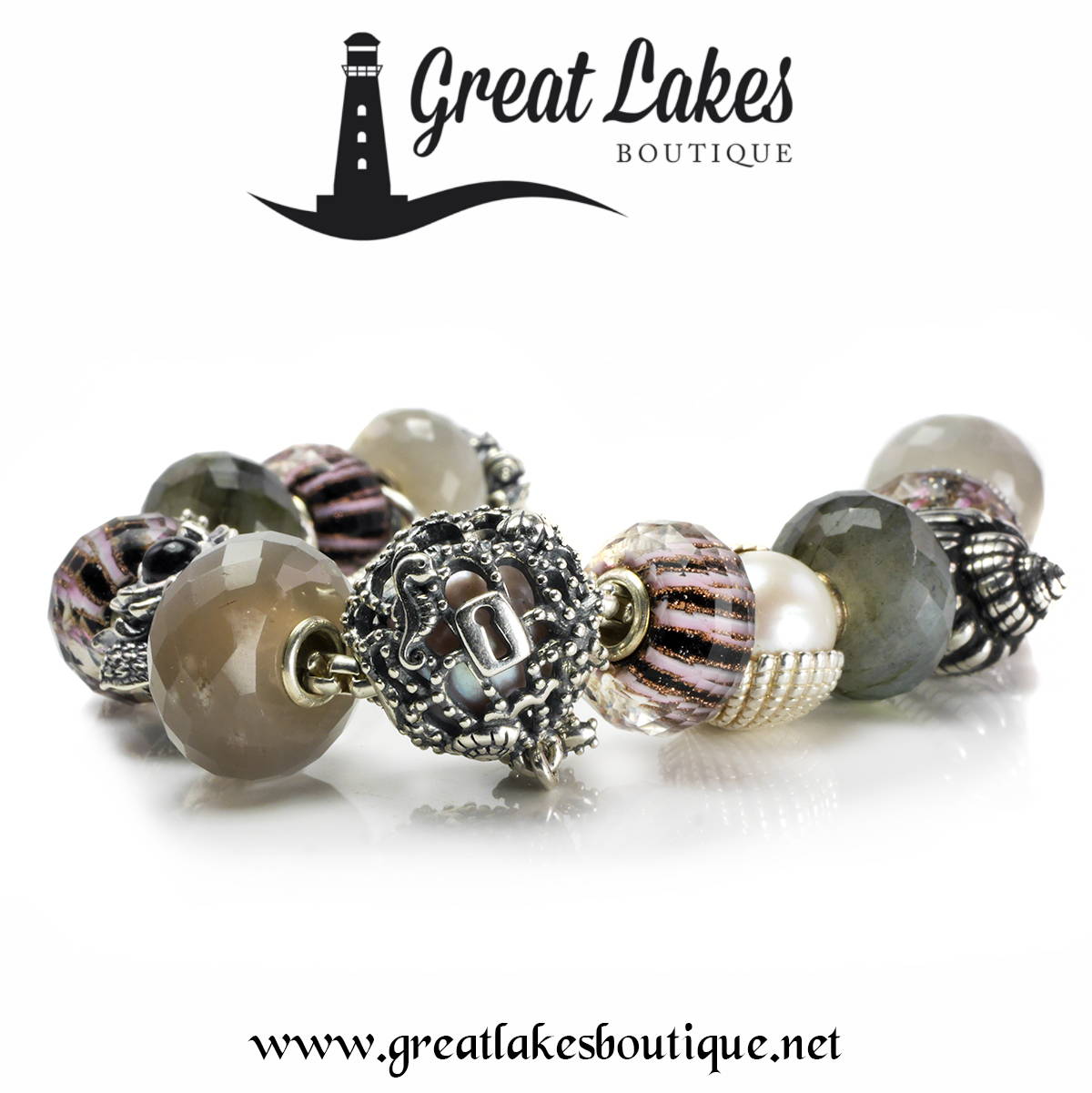 Secret is beautifully detailed the full way around the bead and the semi openwork design was inspired somewhat by lace.
This mix of silver and pearls leads to a really feminine bead and you can style it in so many ways.
For those of you who have treated yourself to The Palace of Amber Flower Moon Lock this weekend, there's a couple of Secret live right now with peacock pearls at their heart and this would work beautifully for more of a night time ocean theme.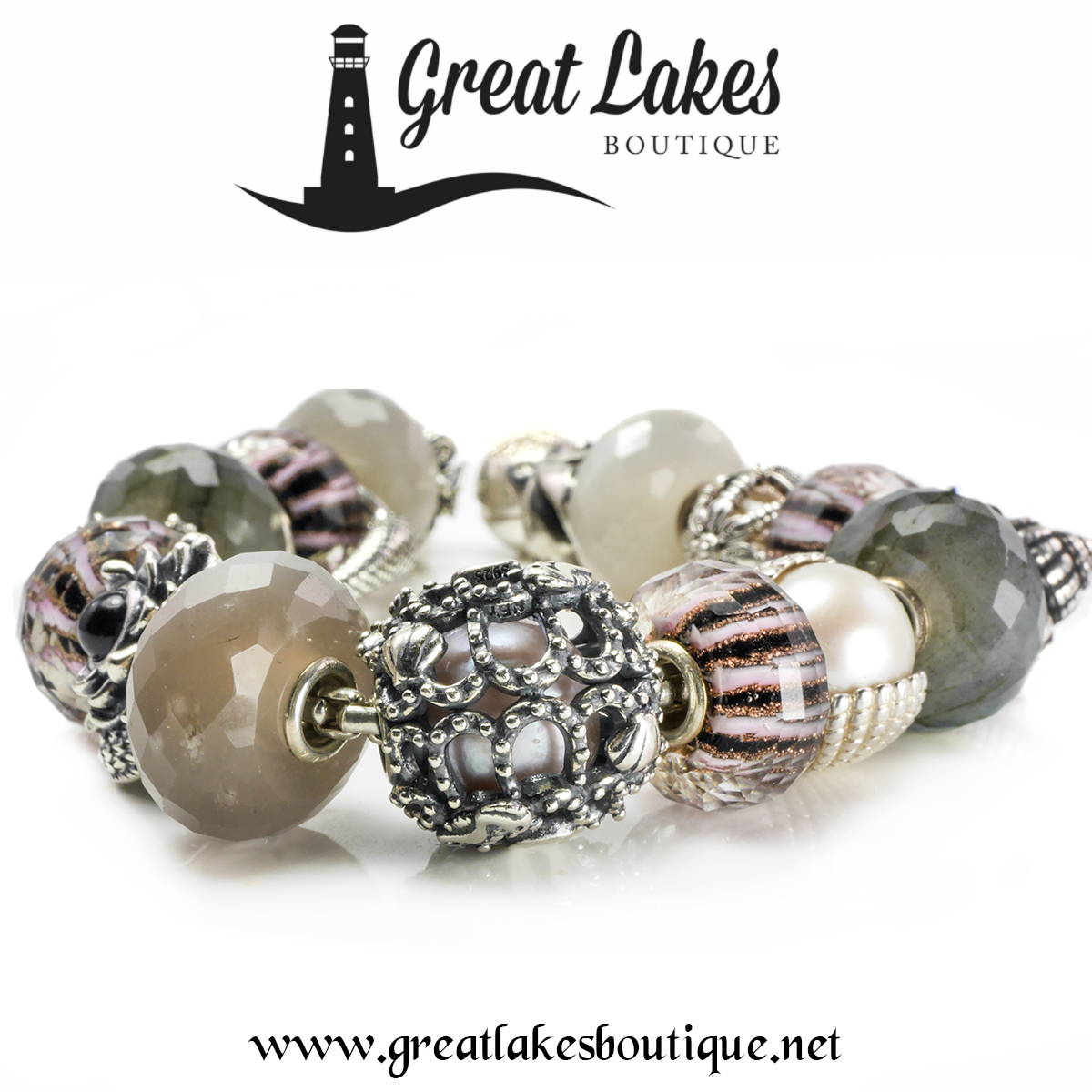 For those who prefer bangles as I do, here's how the bracelet translated to a bangle stack. I replaced the moonstones with all labradorites for this combination as I just wanted a little more contrast and bolder coloring.
This also gives you an idea of the size of Secret when on the wrist and it really does make a very eye catching focal bead.
The second image is an altogether more feminine combination that we used on the countdown towards the event. Pearls are so versatile that their vibe tends to adapt to what they're styled with.