This bead bracelet blog brings a little inspiration starring The Palace of Amber George and the Trollbeads Shades of Sparkle Rainbow.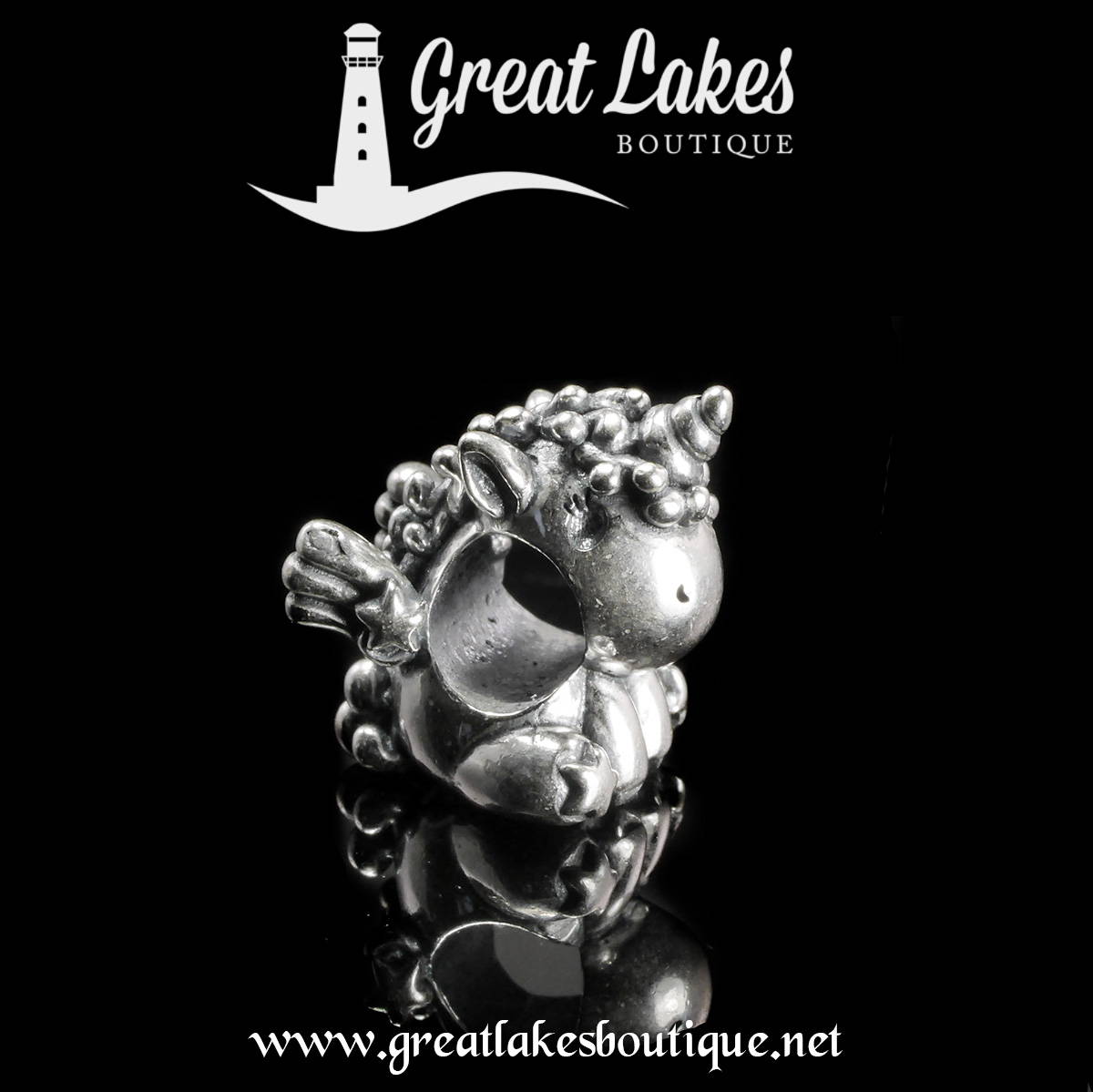 This is George! George is our newest exclusive bead design from The Palace of Amber and he's perhaps a character we'll see more of in the future. George is a winged unicorn with stars for horse shoes and he's just a lighthearted, cute & fun design.
George was always intended to be a cheerful little bead.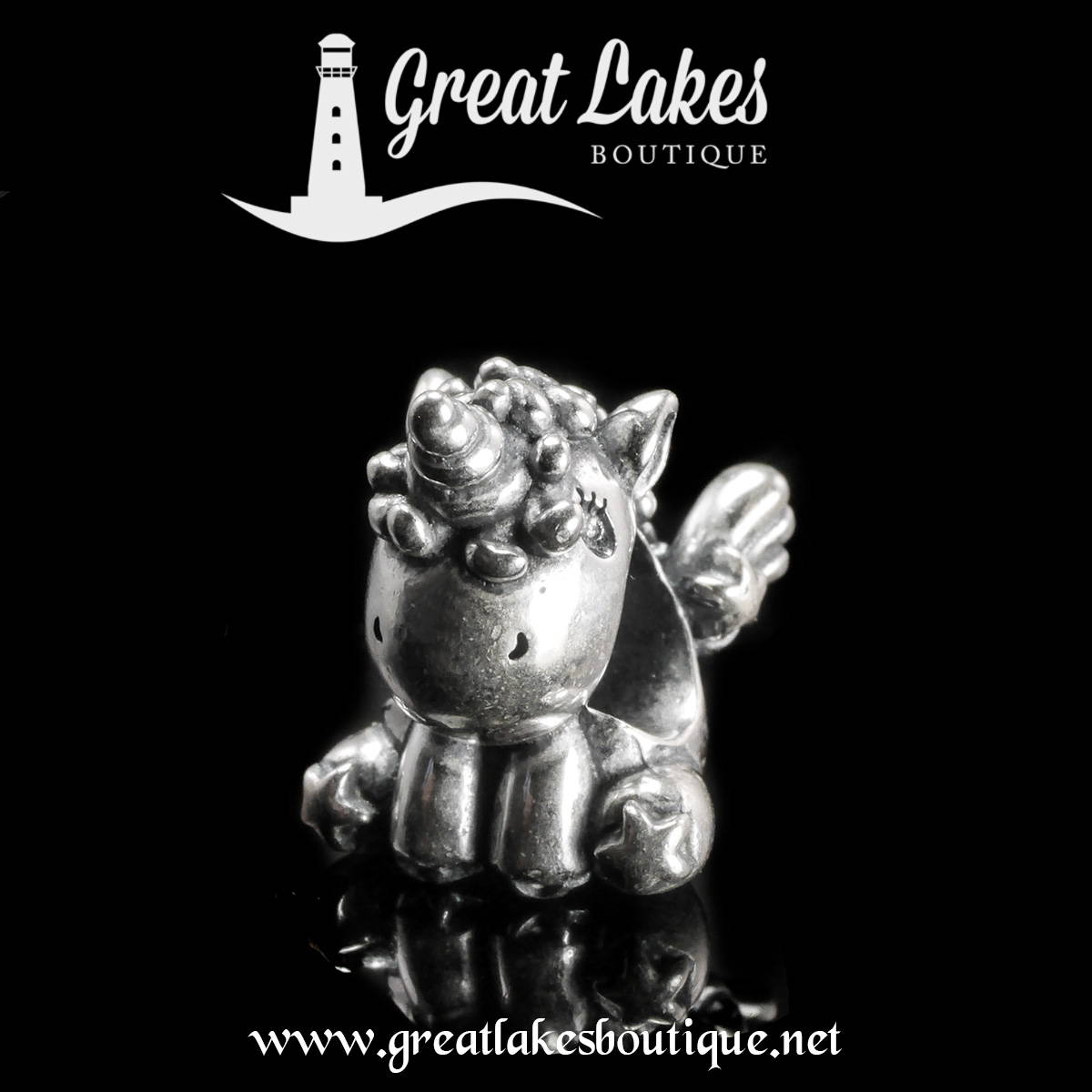 This bangle combination is very over the top but when it comes to the likes of George and those very pretty Trollbeads Shades of Sparkle Rainbow beads,. neither are particularly subtle designs. It's fair to argue that if you're going to wear rainbows and unicorns, you might as well go all in on the theme.
For these bangles I've added The Palace of Amber Freedom Stoppers. These are technically angel wing designs but in this particular instance they work well for a winged unicorn. Also featured are the newer versions of the very popular Five Petals Spacers from The Palace of Amber. On the top bangle are the opals and on the bottom are the topaz; both are available in either yellow gold or rose gold Spark finishes.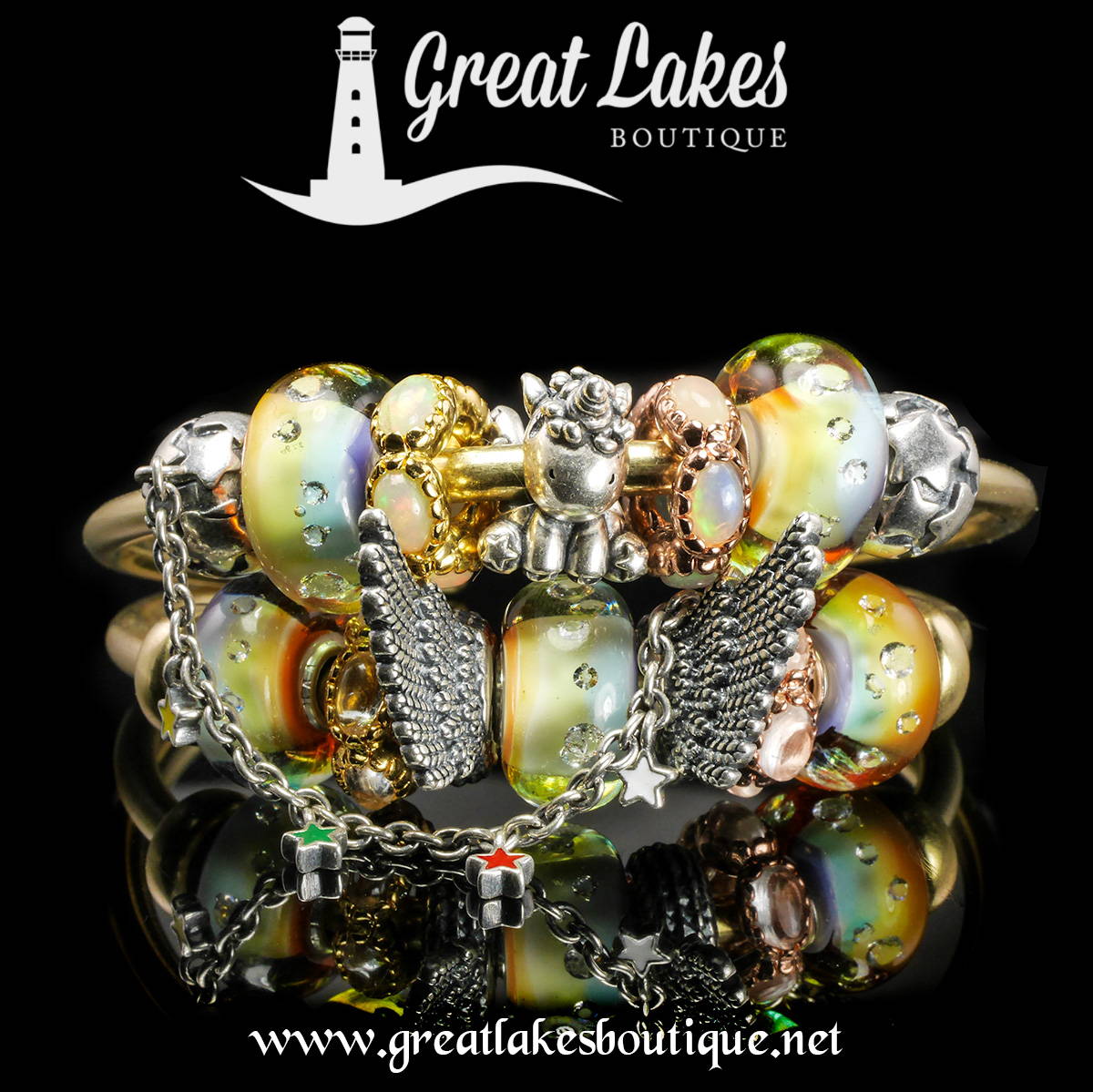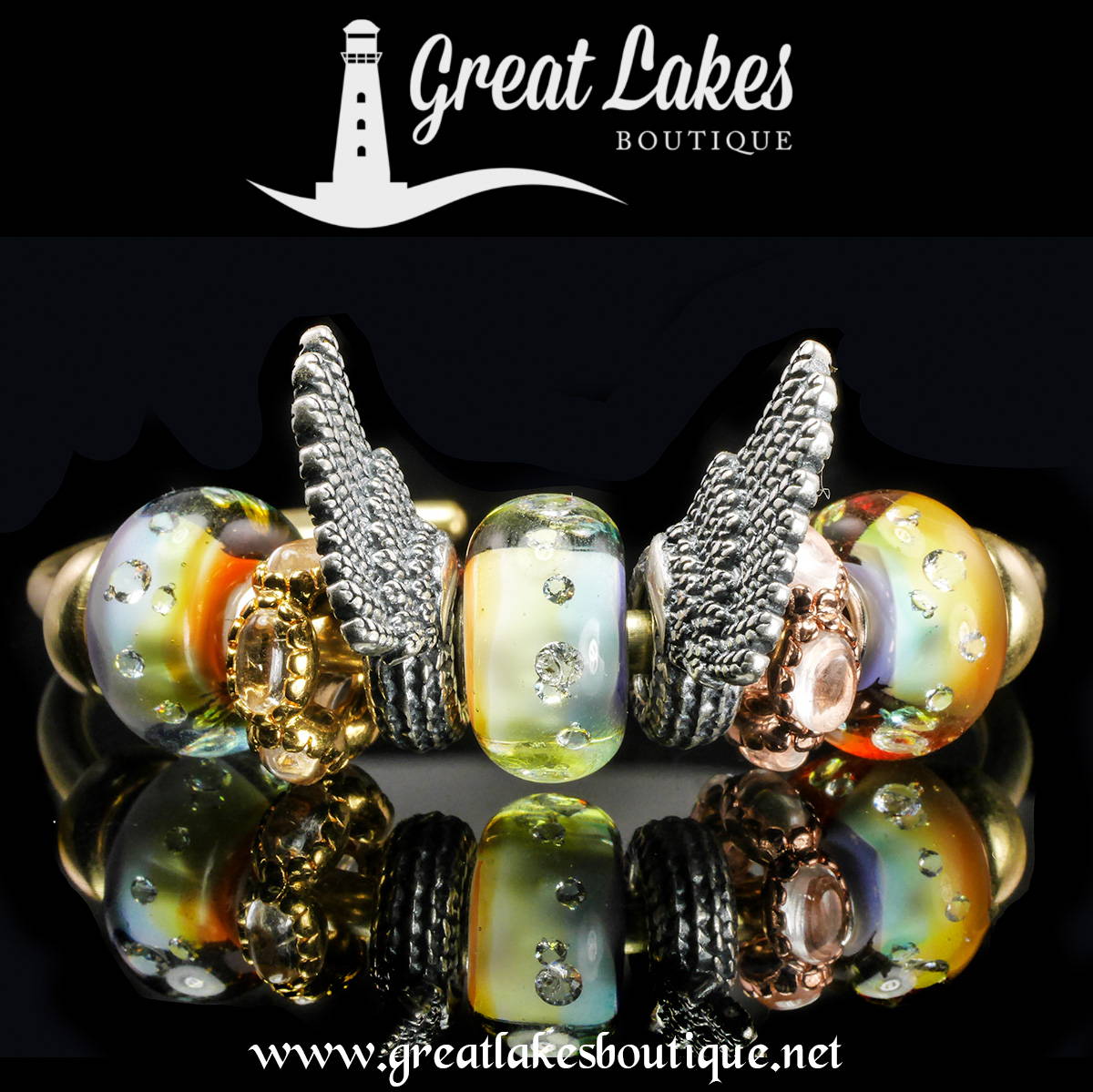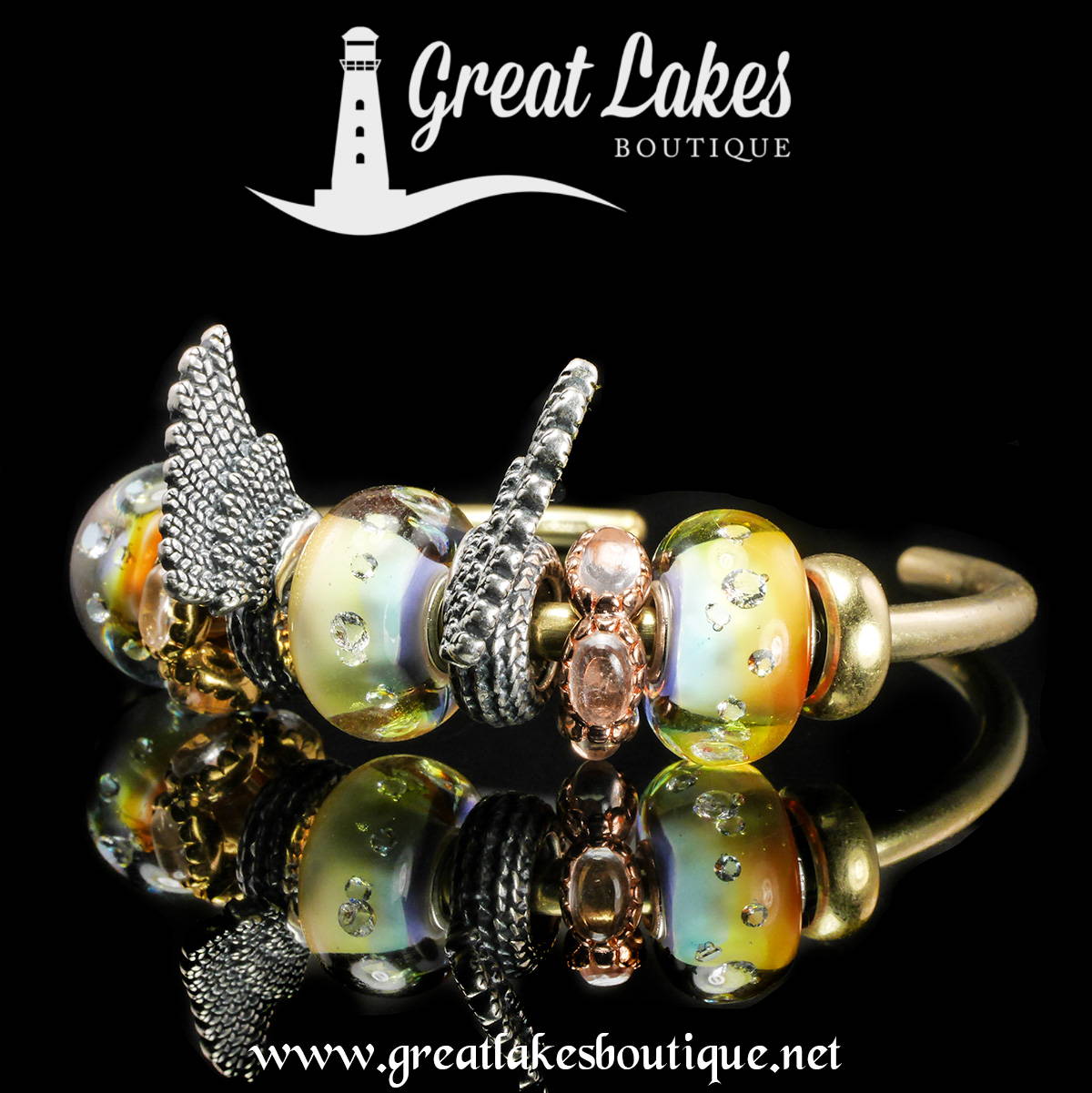 The glass here is of course the limited edition Trollbeads Shades of Sparkle Rainbow and our newest restock is currently live on the website. These beads do vary both in size and in exact shading. Some have more defined bands of color than others and of course the position of those CZ inclusions varies too.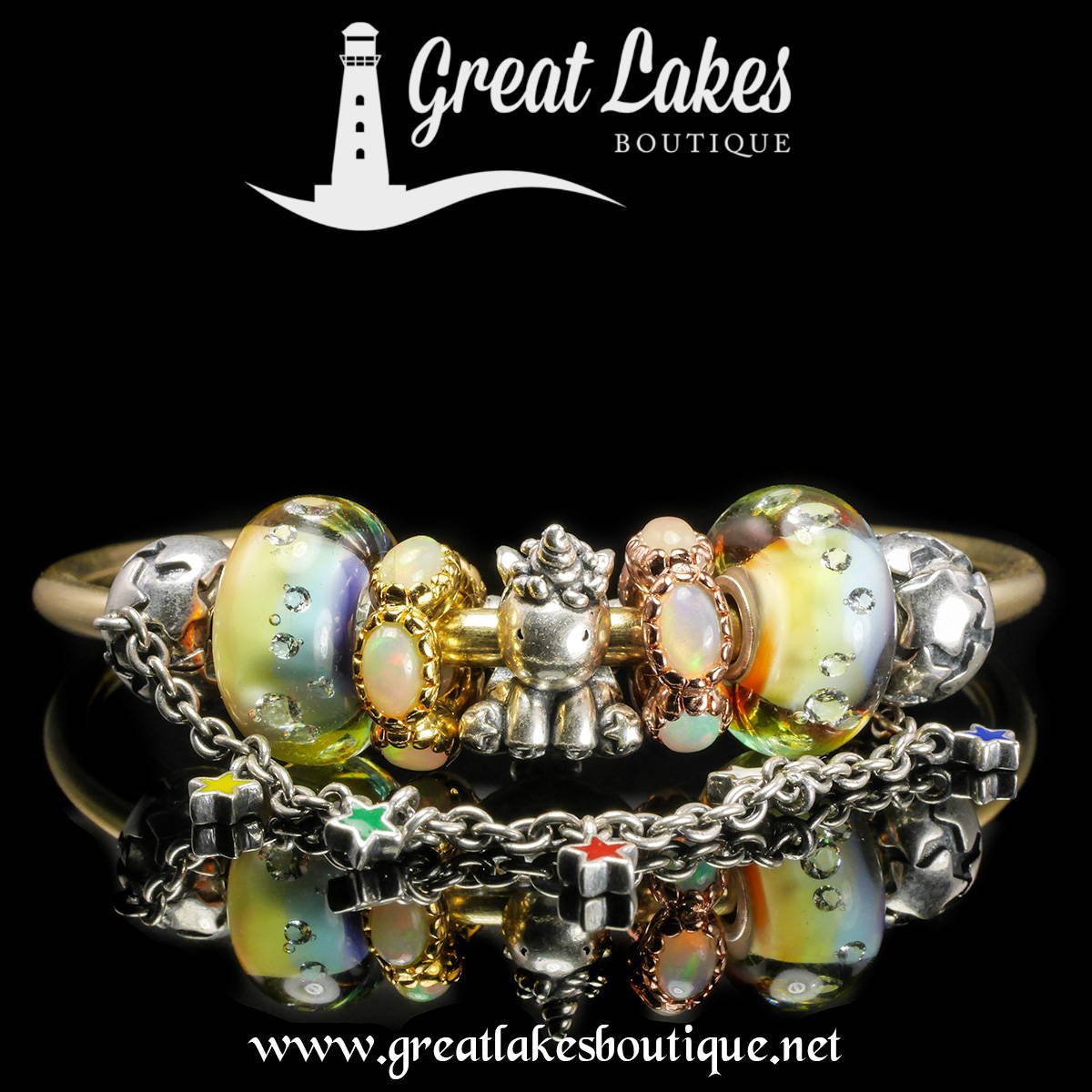 For the bangle using George as the focal, I've also added The Palace of Amber Wishing Stars Safety Chain. This ends of this chain act as stoppers meaning it's got a little more versatility than some safety chains. Enameled stars in an assortment of shades then add the detail.
Safety chains are really something everyone should wear on their bracelets but the unfortunate fact is that they're often just so dull. Justifying spending money on a plain silver safety chain can be really difficult which is why I love decorative chains.
They can become more a part of a bracelet or even a finishing touch, as opposed to a purely practical element.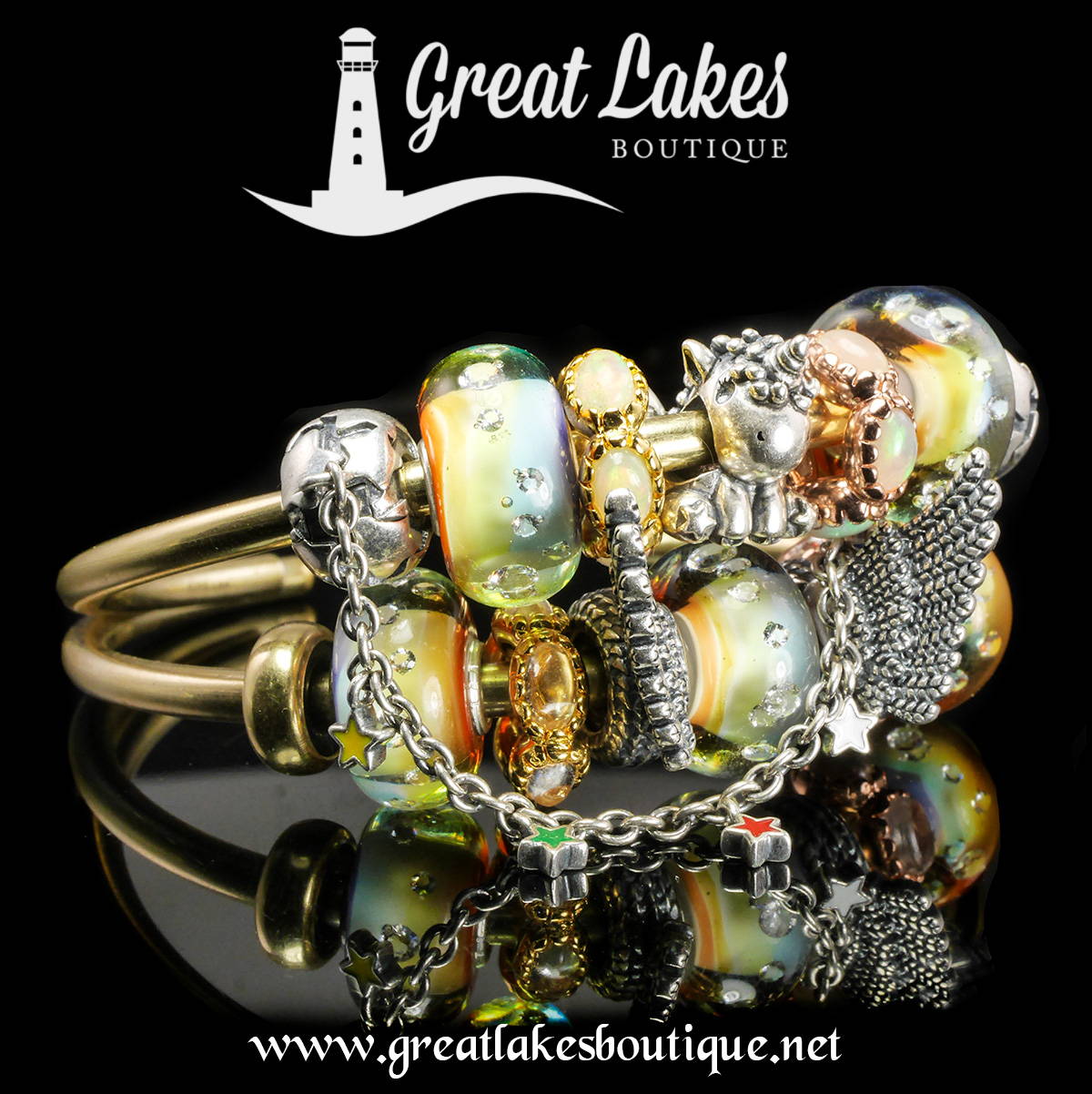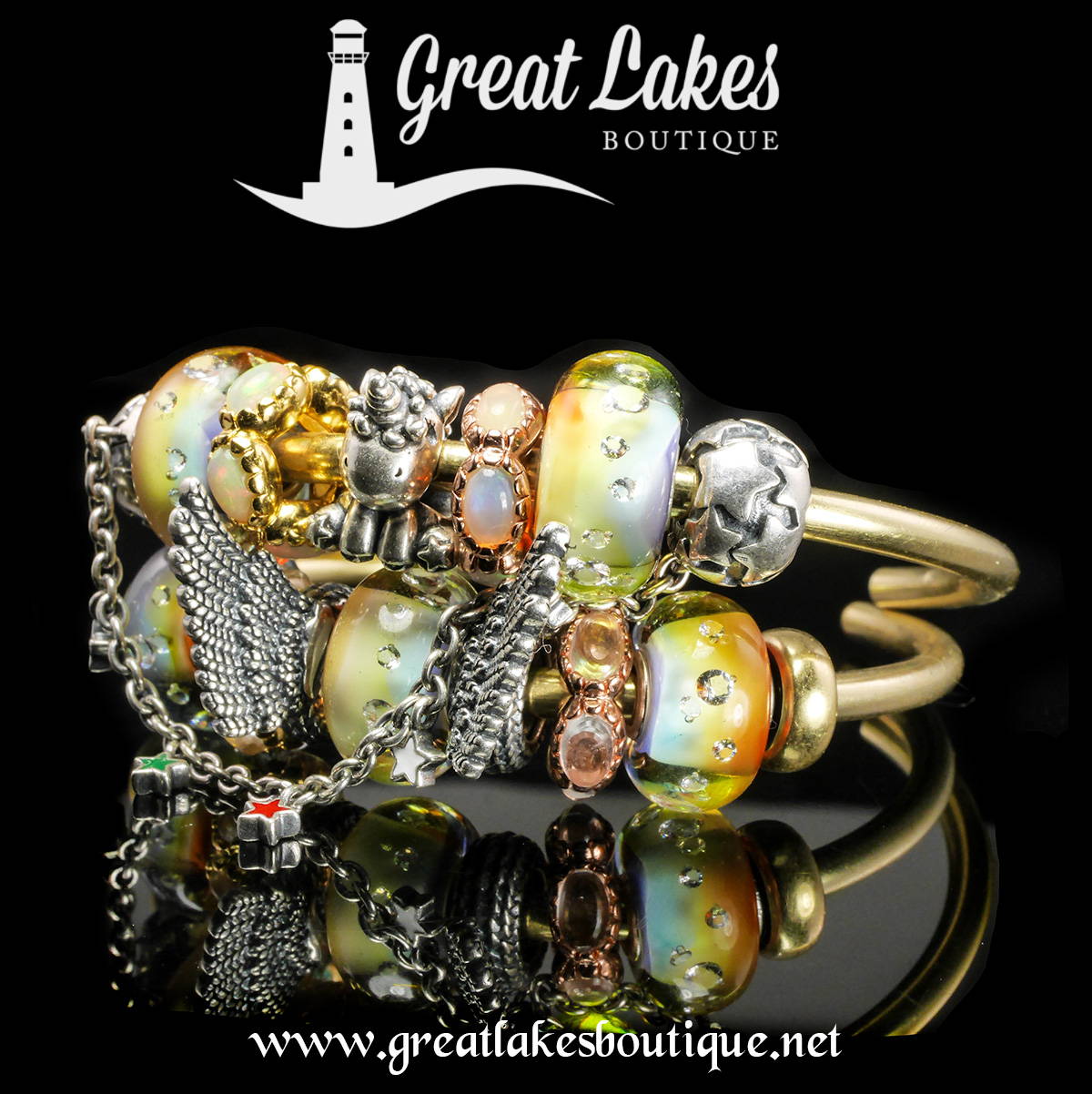 George is a limited edition and limited numbers now remain. This exact version of George will not be restocked so once sold out, he'll be gone.
You can grab him and all of the other pieces you'd need to recreate this look via the product links below.