This Trollbeads blog brings a little Halloween inspiration starring the limited edition Trollbeads Shades of Sparkle Silver.
Halloween is just around the corner and although Trollbeads released the limited edition Halloween Queen for the holiday, that leaves many collectors searching for glass options.
Since last Halloween however, there's been a few amazing options from the main collection. It's so easy to overlook collection beads while trying to seek out the latest must haves. Last winter's collection brought a couple of glass beads that I've been wearing near constantly during the fall and their shades work well for Halloween too.
This bracelets uses a mix of the limited edition Trollbeads Shades of Sparkle Silver, Sienna Bubble Joy and Faceted Brown Goldstones. With that in mind our new delivery of Shades of Sparkle Silver are now live.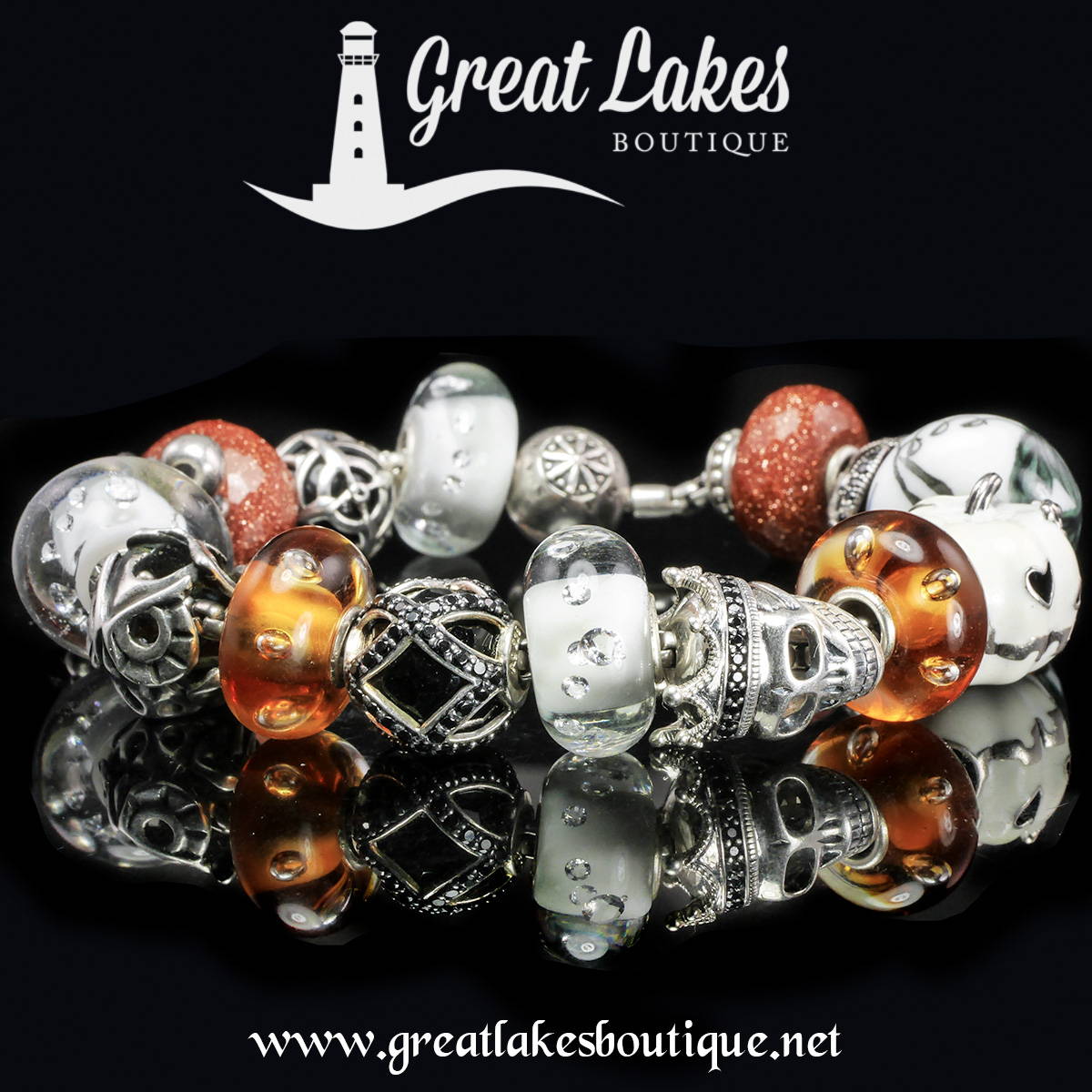 These rich shades are so beautiful and teaming them with the gray of Shades of Sparkle Silver allows them to really stand out. The combination has a slightly misty vibe to it.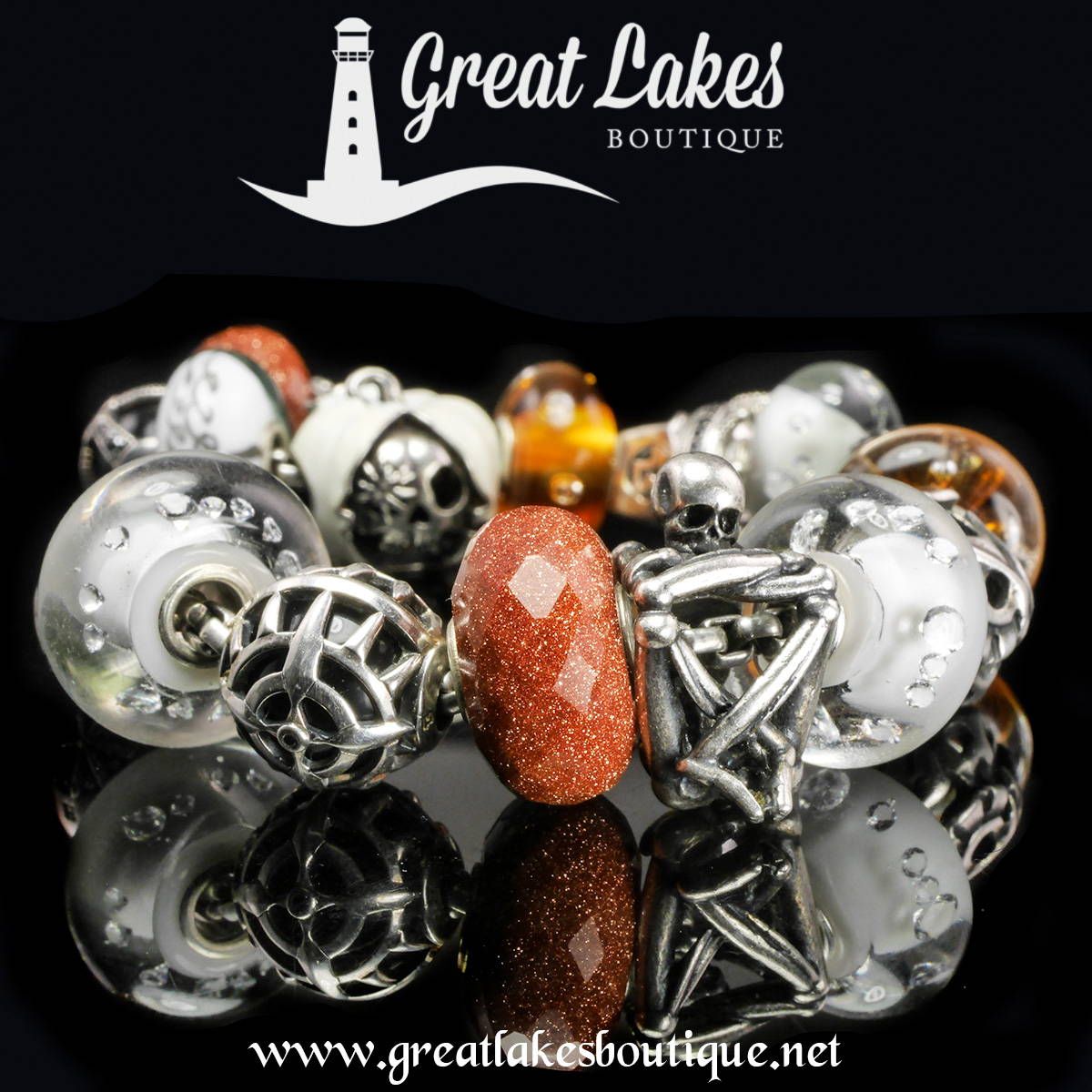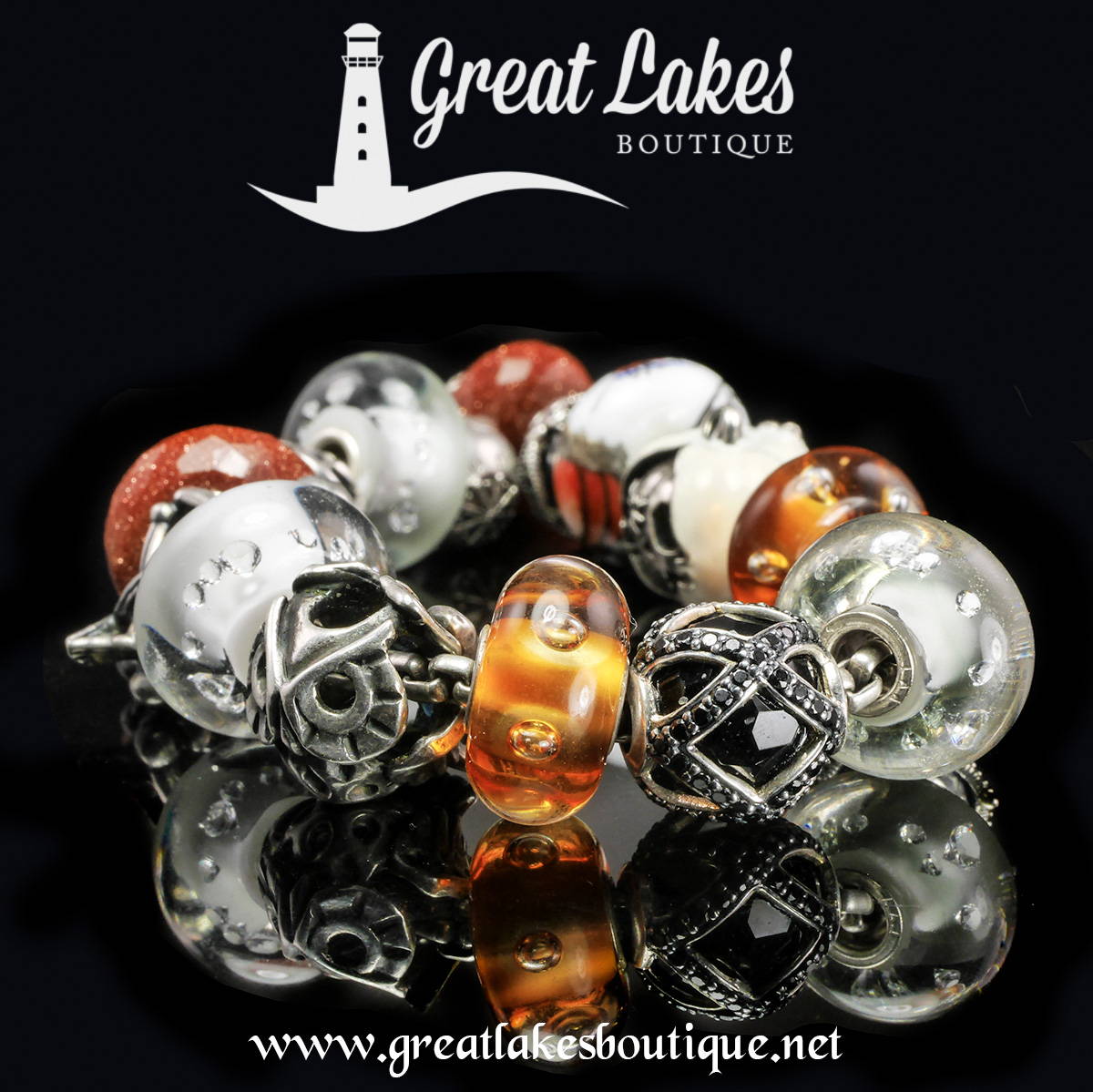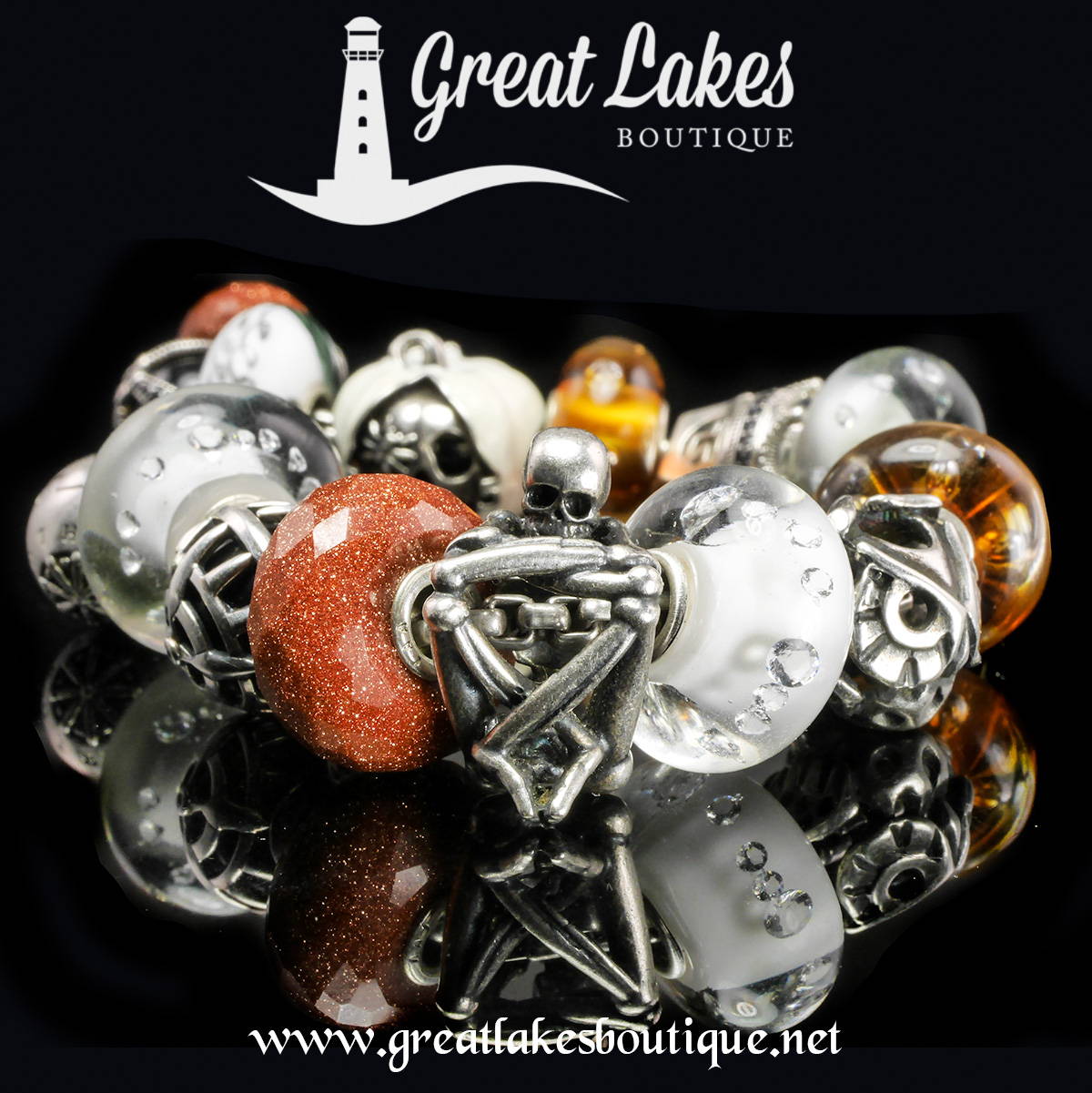 This bracelet uses a mix of silver beads from Trollbeads, The Palace of Amber and Thomas Sabo Karma Beads.
They've all been chosen for their more gothic, Halloween vibe. It's worth just remembering at this point that Thomas Sabo Karma Beads have a very small core so the bracelet used is the Karma Beads chain. If you've yet to explore this brand you're missing out on some amazing bead designs. Sabo do span a wide range of themes but they've always done gothic so well! Pictured below is the Thomas Sabo Skull King and Black Maharani.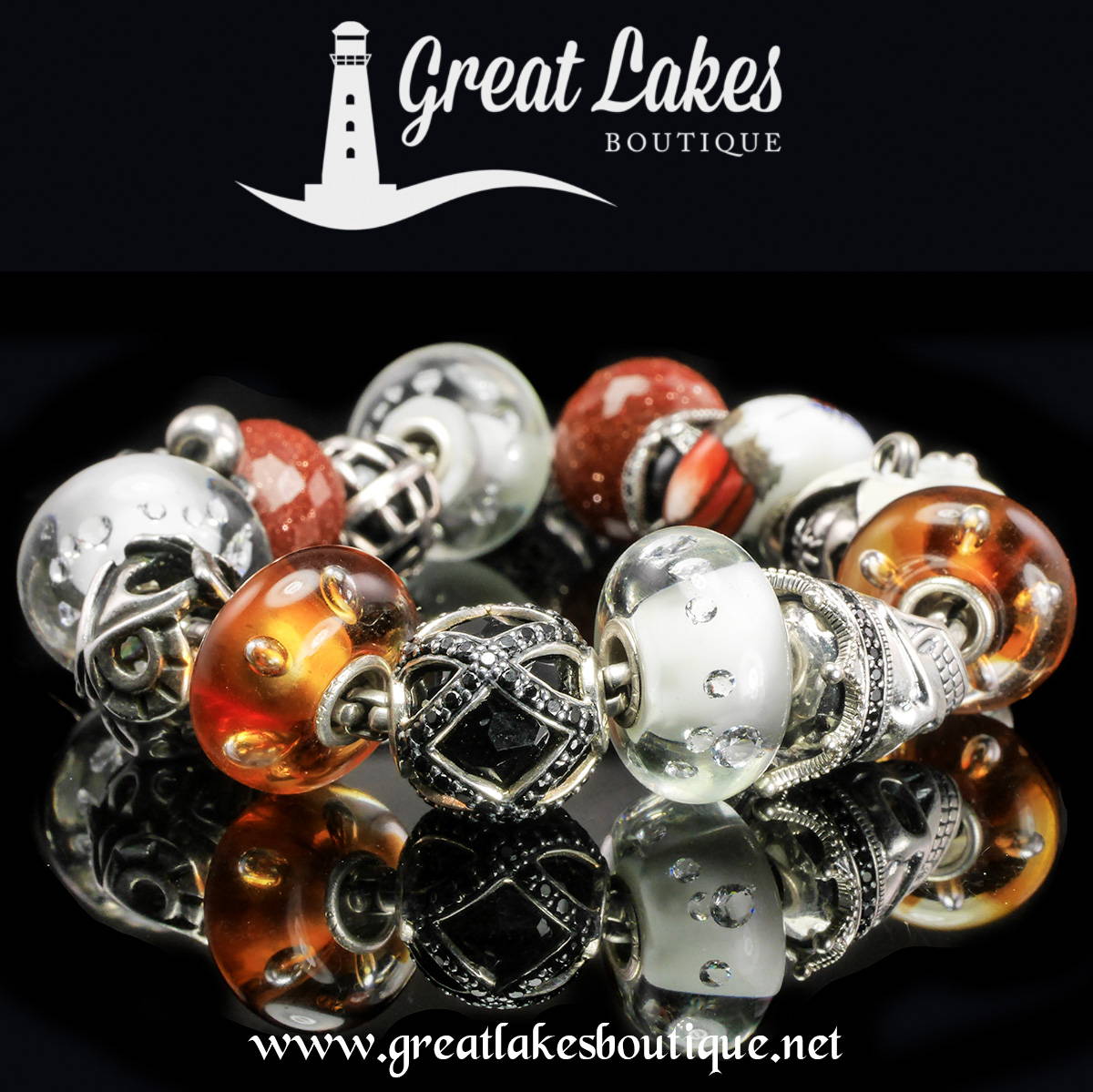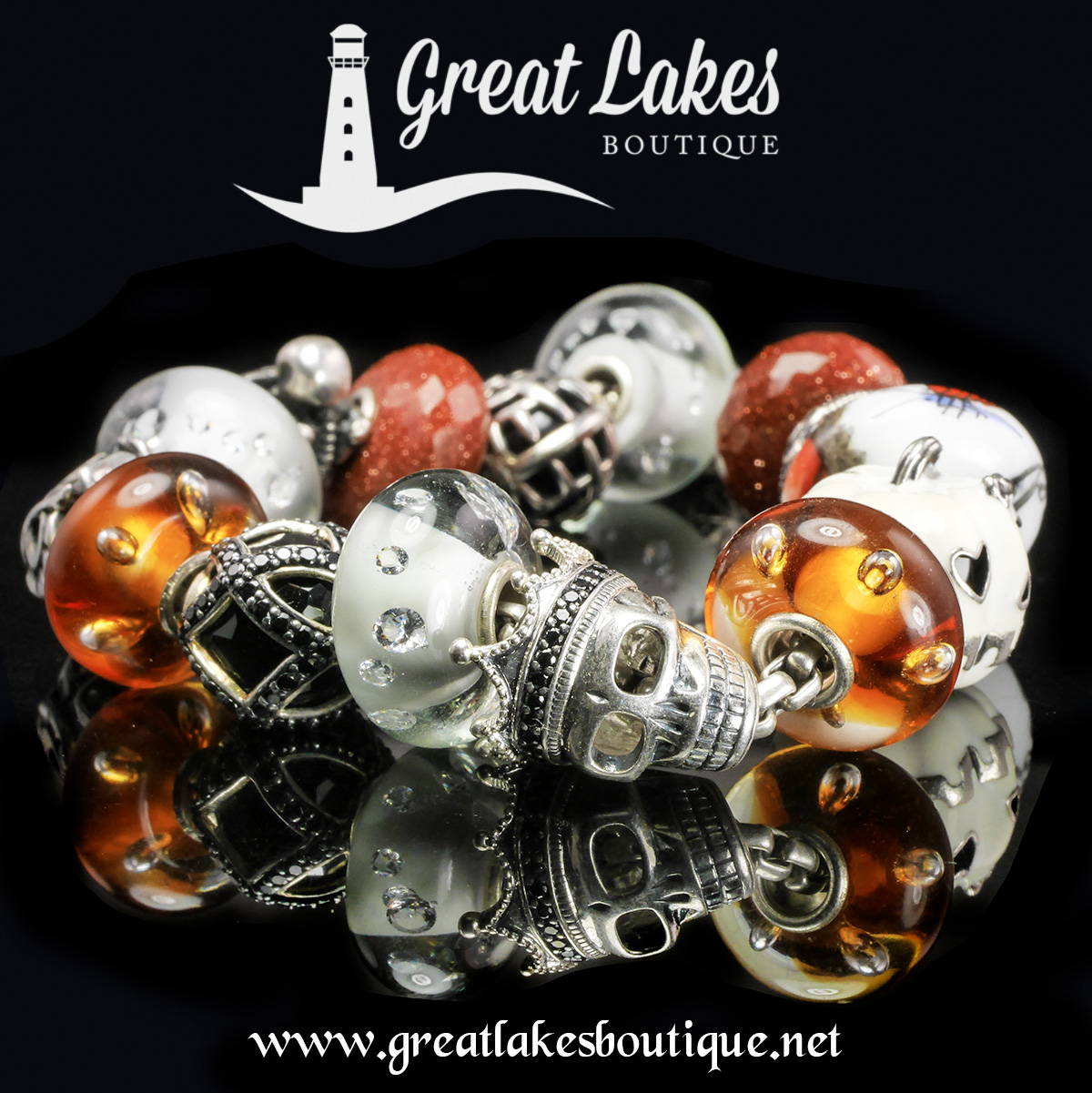 Also included is the Trollbeads Hearty Pumpkin from last fall. It might not be a new bead but it's still one of my favorite fall designs.
Finally pictured here is also The Palace of Amber Ghost Pumpkin and we have just one left, so if that's been on your wishlist for Halloween bracelets, now is the time to grab it.
Below you'll find a small number of Trollbeads Faceted Goldstones from live images for those of you who want to recreate this entire bracelet.