This bead bracelet blog brings a complete preview of The Palace of Amber Ghost Pumpkin.
Just moments ago The Palace of Amber Ghost Pumpkin debuted and I adore this design for multiple reasons.
Ghost Pumpkin is the brand's first enamel charm which alone is really exciting. I've always appreciated white enamel and silver together. It's such a pretty combination.
This design was inspired by recent trends for white pumpkin decor. Where pumpkins have always been so iconic to the fall season and of course Halloween, in recent years white pumpkins have appeared in decor year round.
For this reason Ghost Pumpkin is a little prettier and more feminine than Noire. The eye details are hearts and a silver candy wrapper is reminiscent of a bow. The back of the design does have a spooky surprise however, with carved Jack O Lantern and spider details.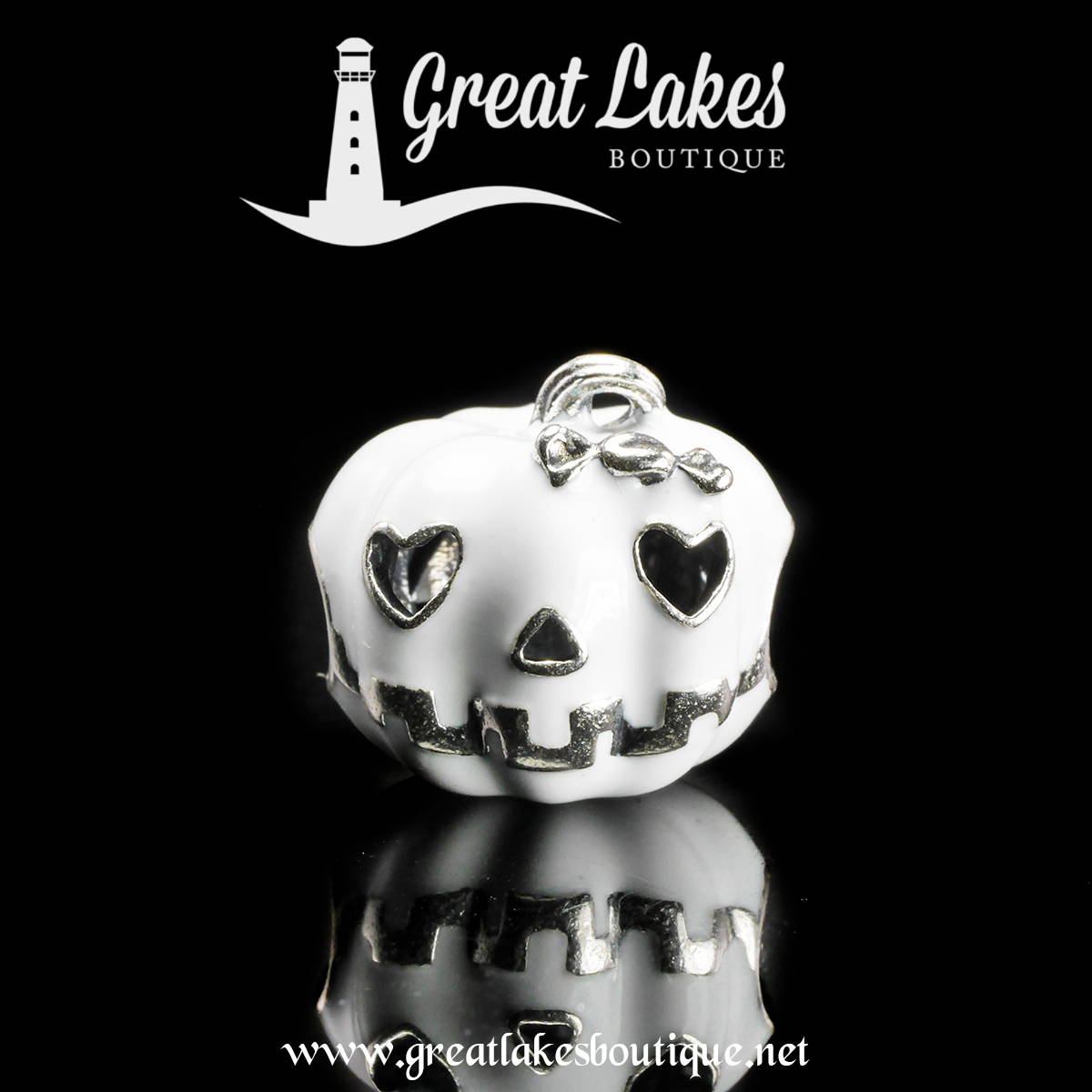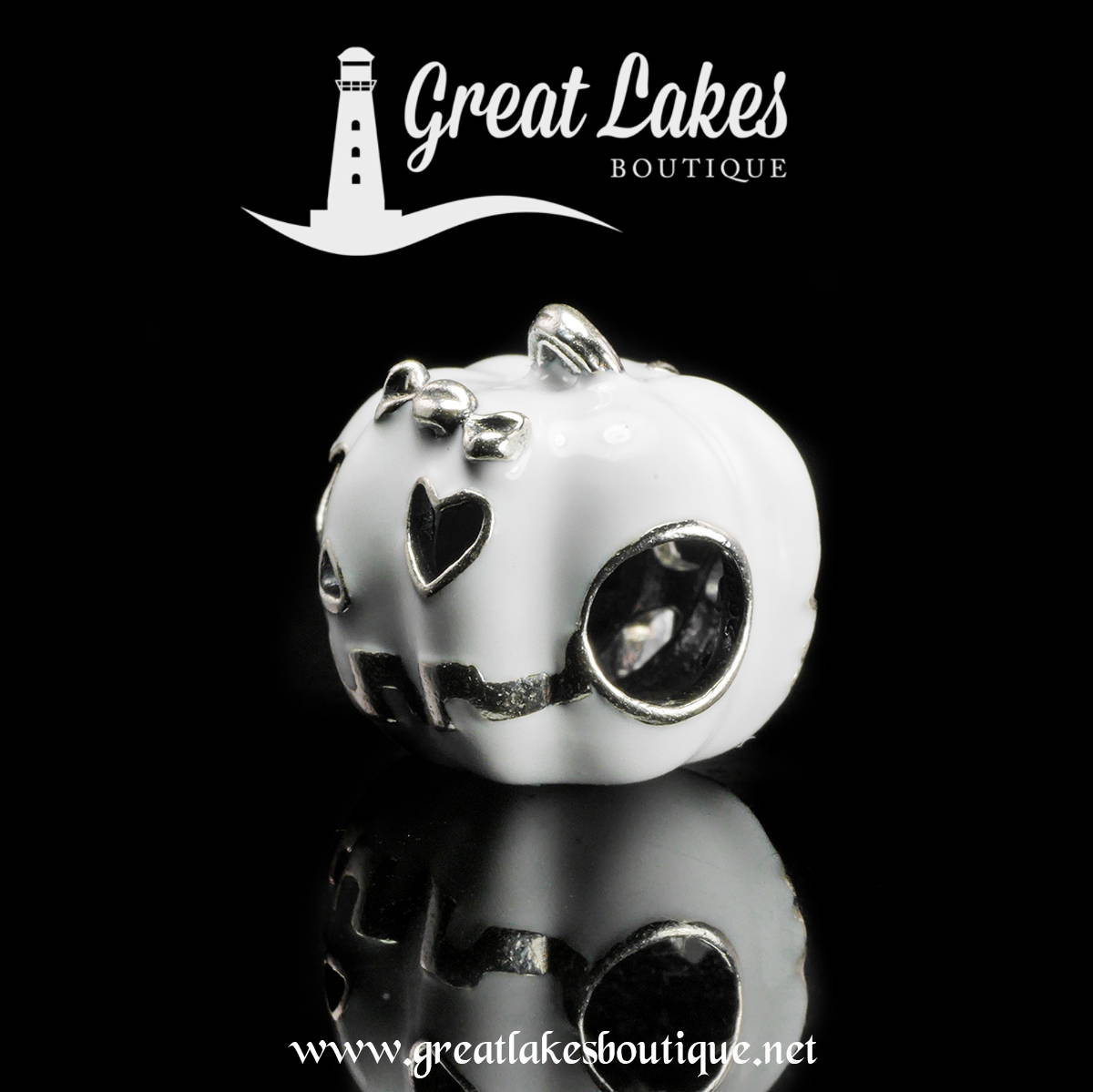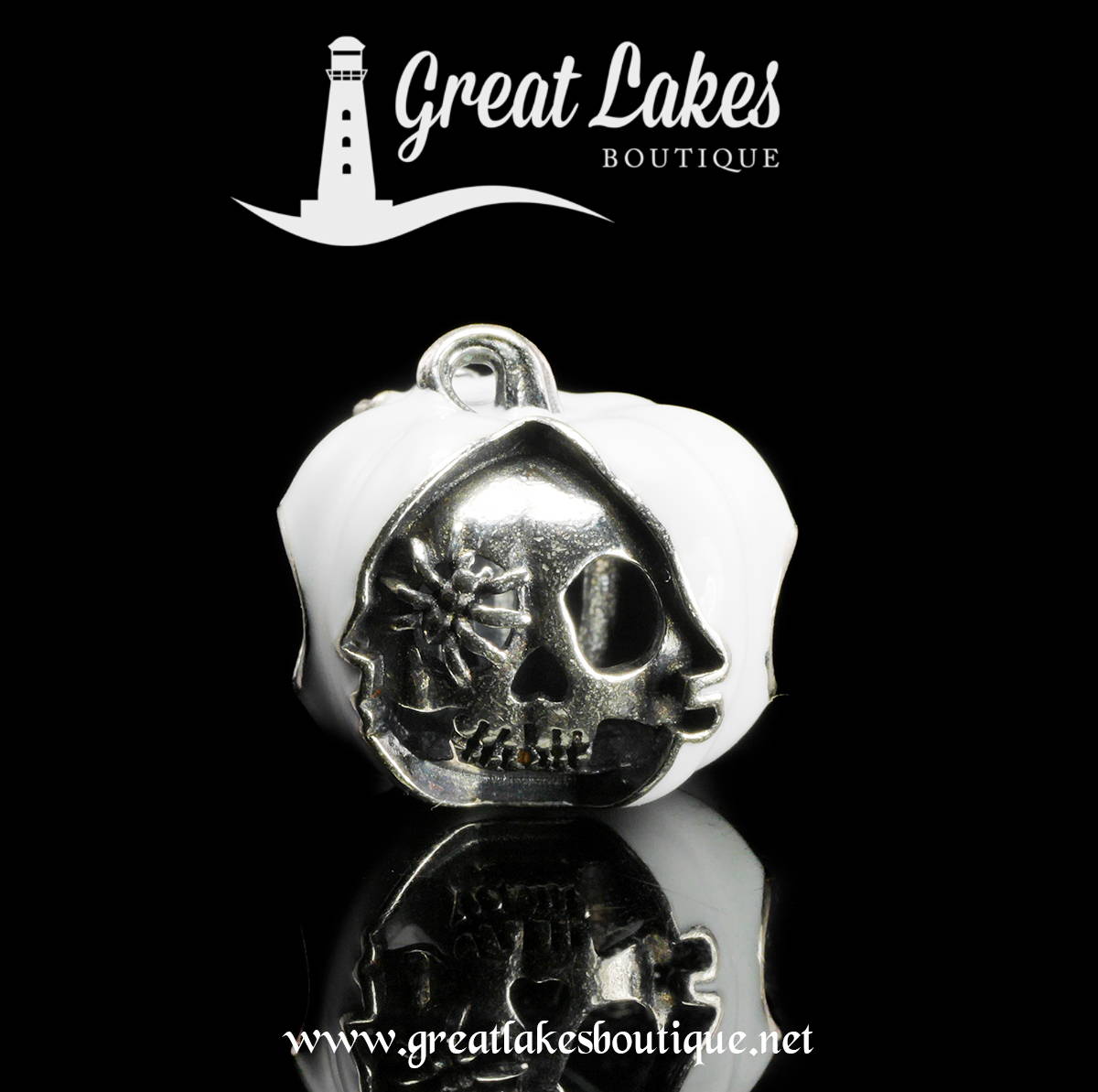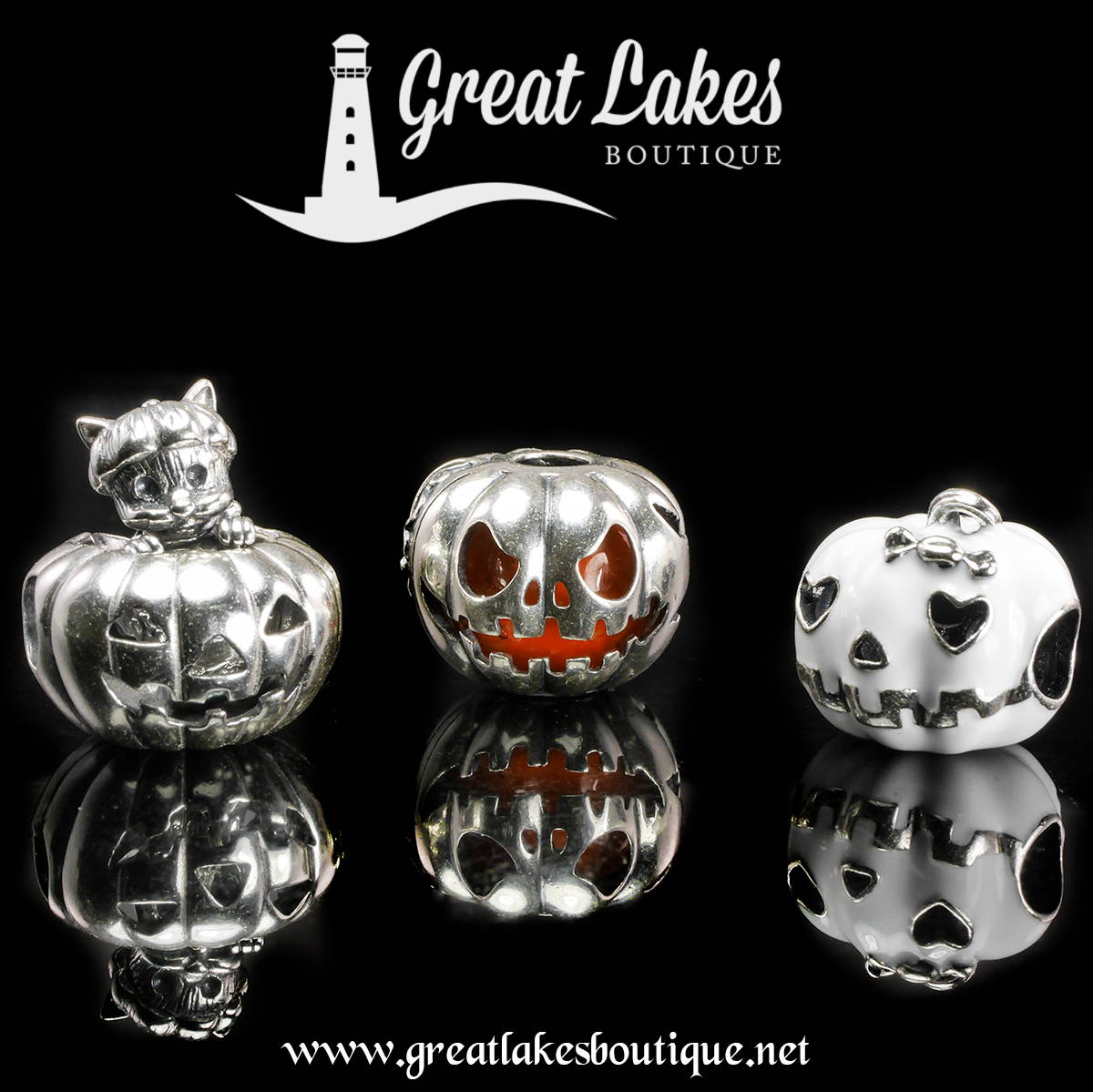 Finally here is the Ghost Pumpkin with her other Halloween friends. Noire is the the center and of course the adorable PeekCatBoo on the left.
Each of these beads has it's own distinctive vibe though there's a Halloween twist to them all. PeekCatBoo and the Ghost Pumpkin were created with a broader versatility in mind where as Noire was distinctly for the holiday. As you can see, they're all a similar size.