This Trollbeads blog brings a little Trollbeads earring inspiration before the sale ends on Wednesday.
The Trollbeads Earring & Ring Promotion has been ongoing for the past week but it ends tomorrow (Wednesday the 28th.) It's easy to see how amazing Trollbeads rings are just from the images on the website but the earrings are more like bracelets & bangles. They're modular so looking at a single component doesn't always help you to envision the possibilities. The sale is really good boasting 25% off select styles so tonight, we're sharing a little inspiration and details as to how you can recreate the looks.
This particular look is so striking and unusual! As a disclaimer, it does feature the Trollbeads Mexican Sugar Skull beads and those aren't part of the sale but you can always grab those at a later date (or just shop in knowledge that they're such a strong design with huge versatility.)
Pictured here are the classic earring hooks and you can actually choose between plain silver, duo-tone or even silver with diamond accents. The stones are the Trollbeads Black Onyx Earring Accessories and then it's the Fancy Facet Drops that are being used to hold the Mexican Sugar Skulls. All of the components bar those beads are part of the sale so the savings on the full look are really big.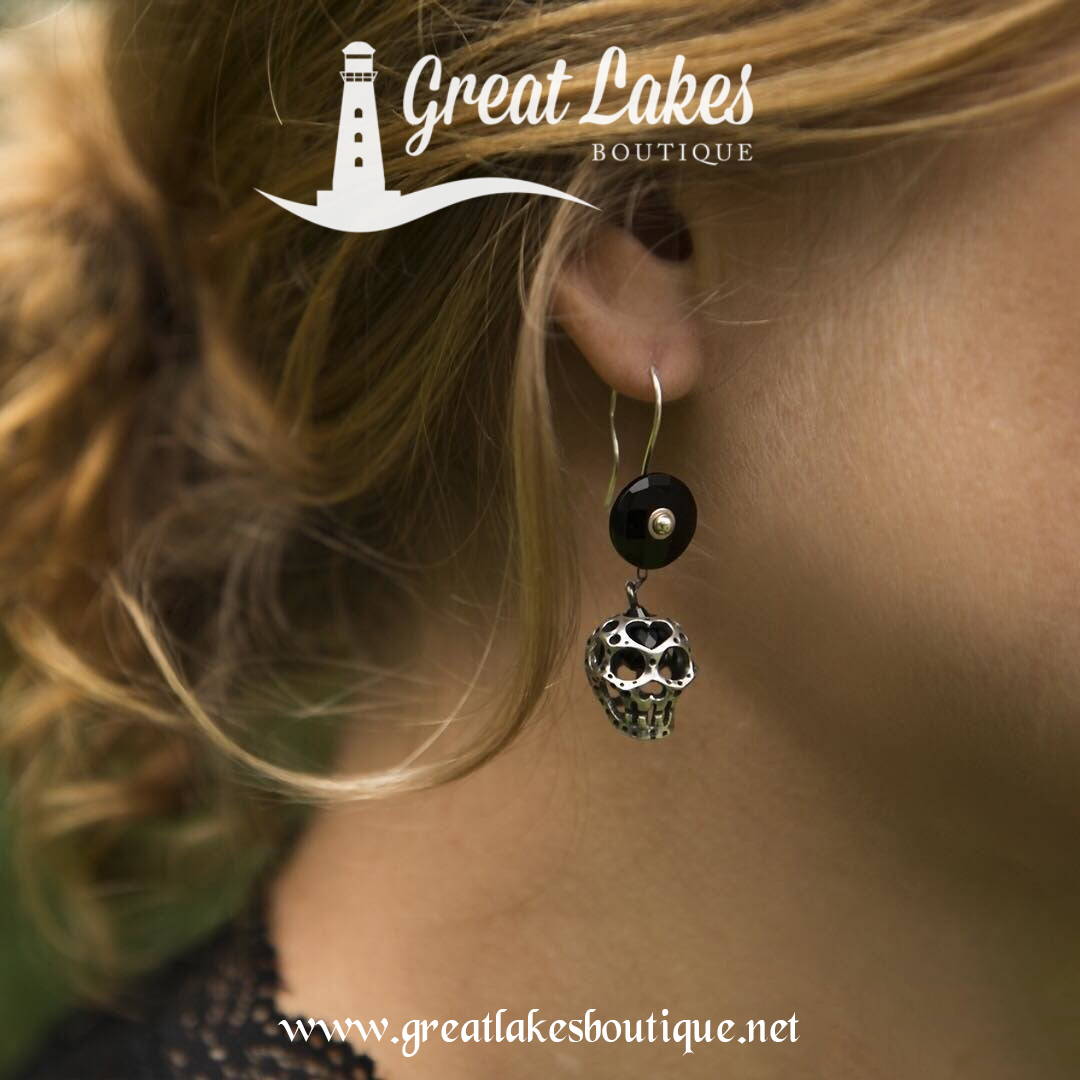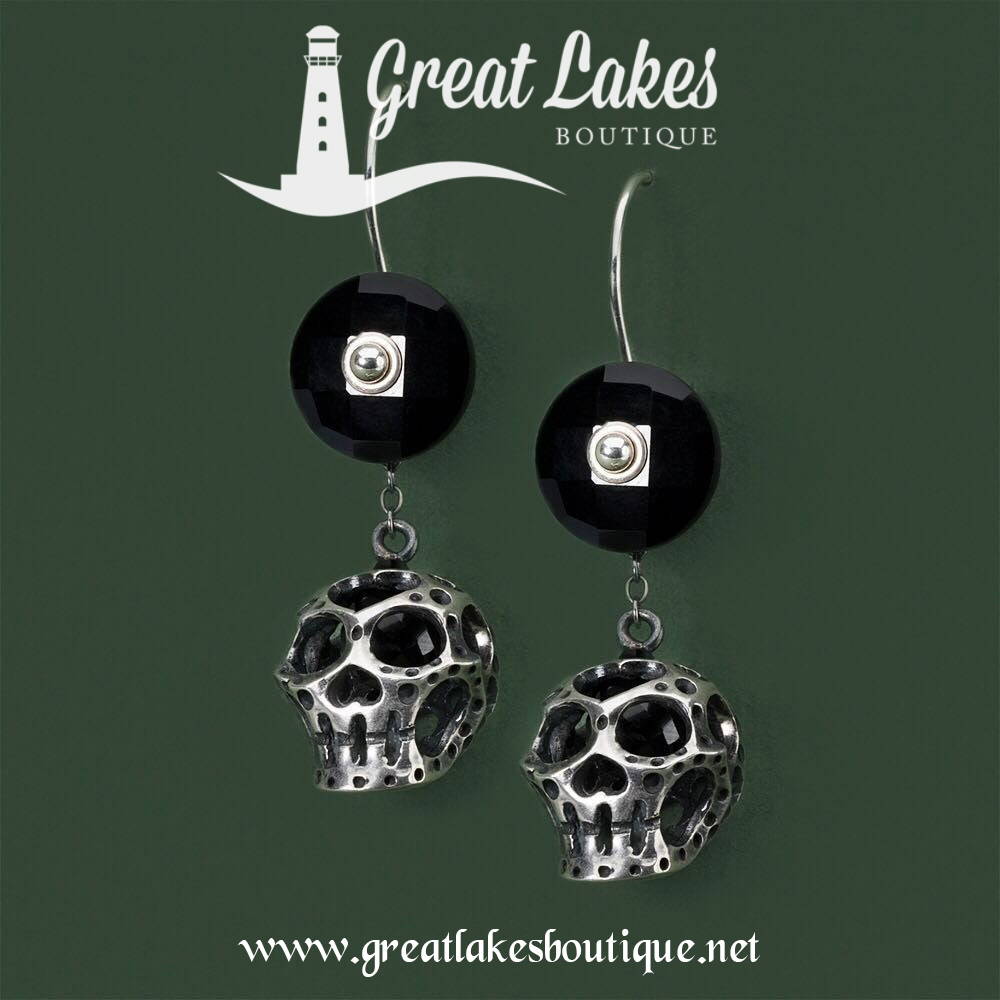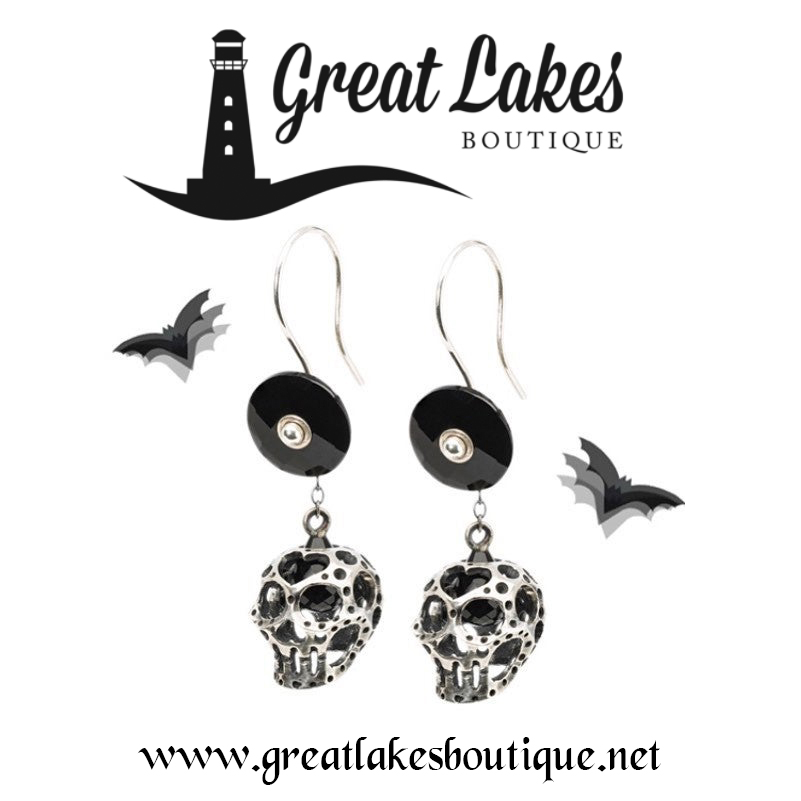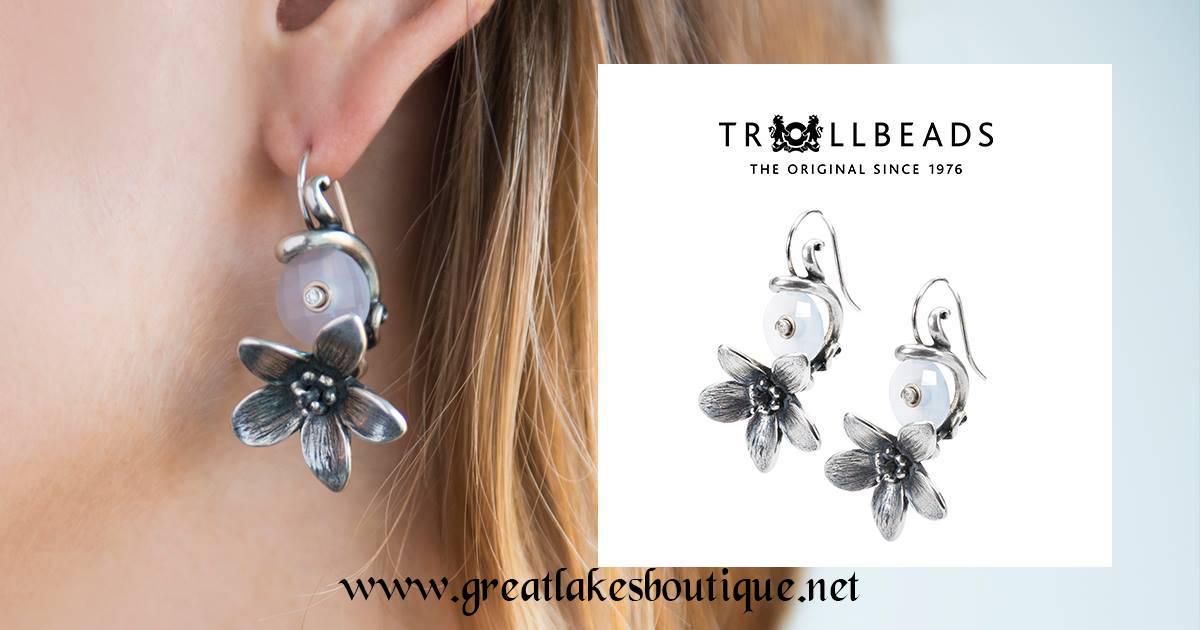 This beautiful, feminine look uses the silver hooks, Chalcedony Earring Accessories and then the Troll Anemone Pendants. Again the pendants aren't part of the sale but the other components are and this is another very eye catching combination.
You could finish this look with a simple chalcedony bangle.