There's just one week until Halloween, the spookiest, eeriest and most magical day of the year. Halloween might look different for many of us this year but we're still making the most of it with our bracelets here at GLB.
One of the best parts of Halloween is carving those pumpkins and watching them glow by night. They're cozy and they just feel like fall. Noire is bringing that vibe straight to your wrist so however you are forced to spend Halloween, you still get that Jack O Lantern glow.
Earlier in the week the super cute PeekCatBoo debuted from The Palace of Amber and today comes Noire with an altogether different vibe.
The Palace of Amber Noire is the brand's take on a classic Jack O Lantern bead, though it holds a slight surprise. No Jack O Lantern is truly complete until it's carved and glowing by moonlight and Noire does exactly the same.
Tucked inside is glow in the dark glass. This glass charges by light and once that light fades, it glows green giving the effect of glowing eyes and mouth.
Where PeekCatBoo is designed for the fall, Halloween and Thanksgiving season with a really cute twist, Noire is just a little bit spookier though absolutely perfect for those of us who wear Halloween bracelets year round.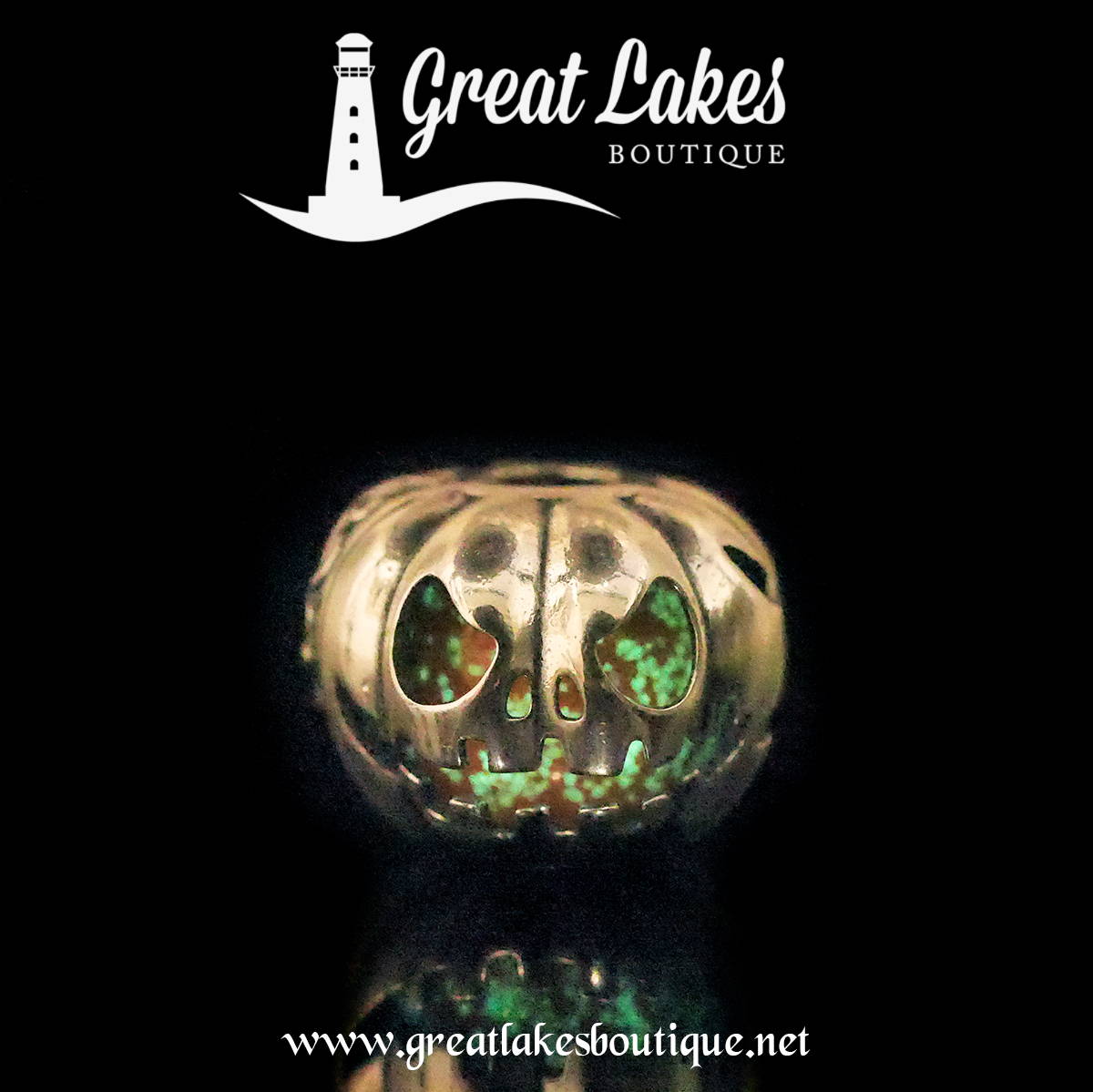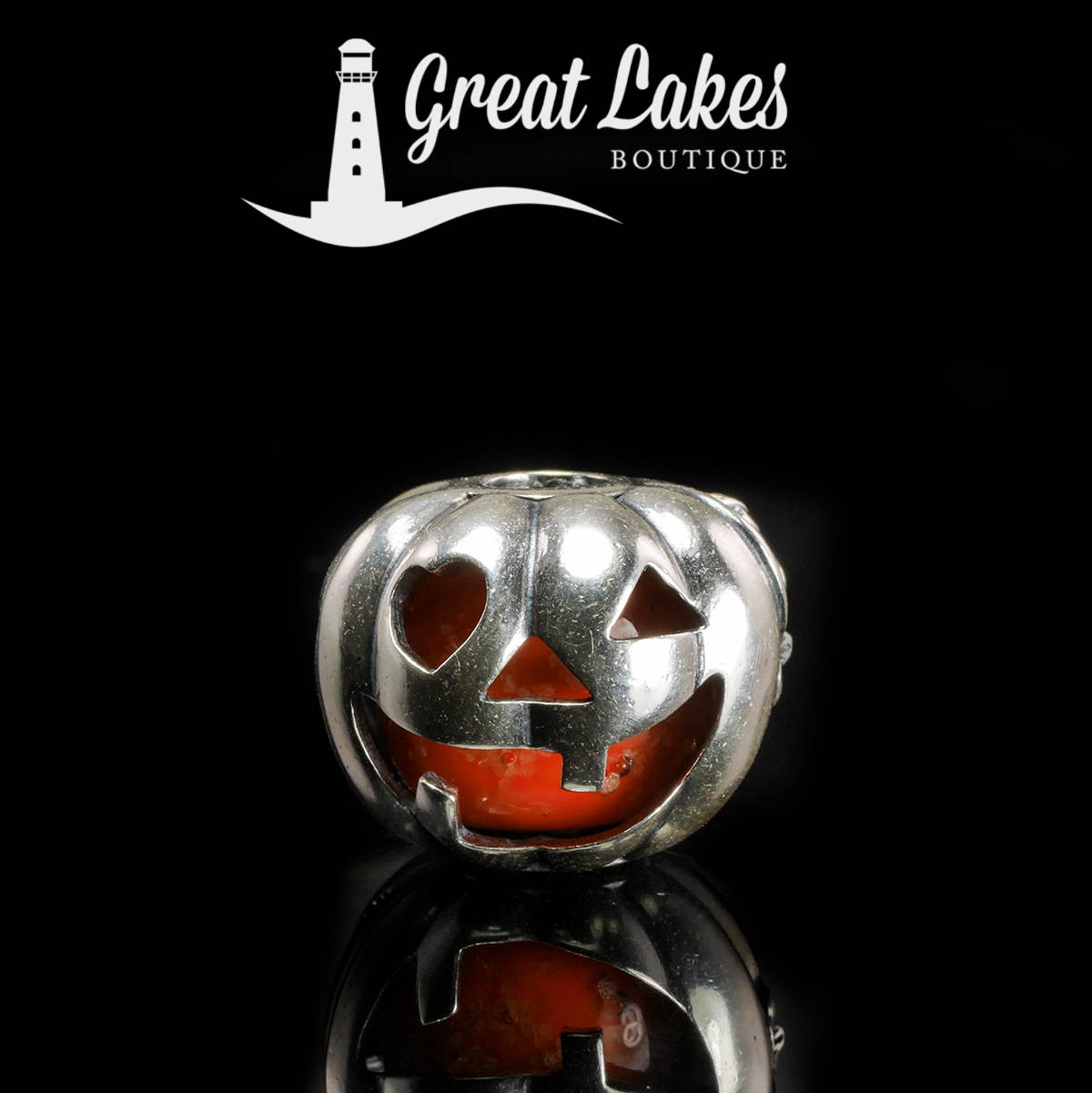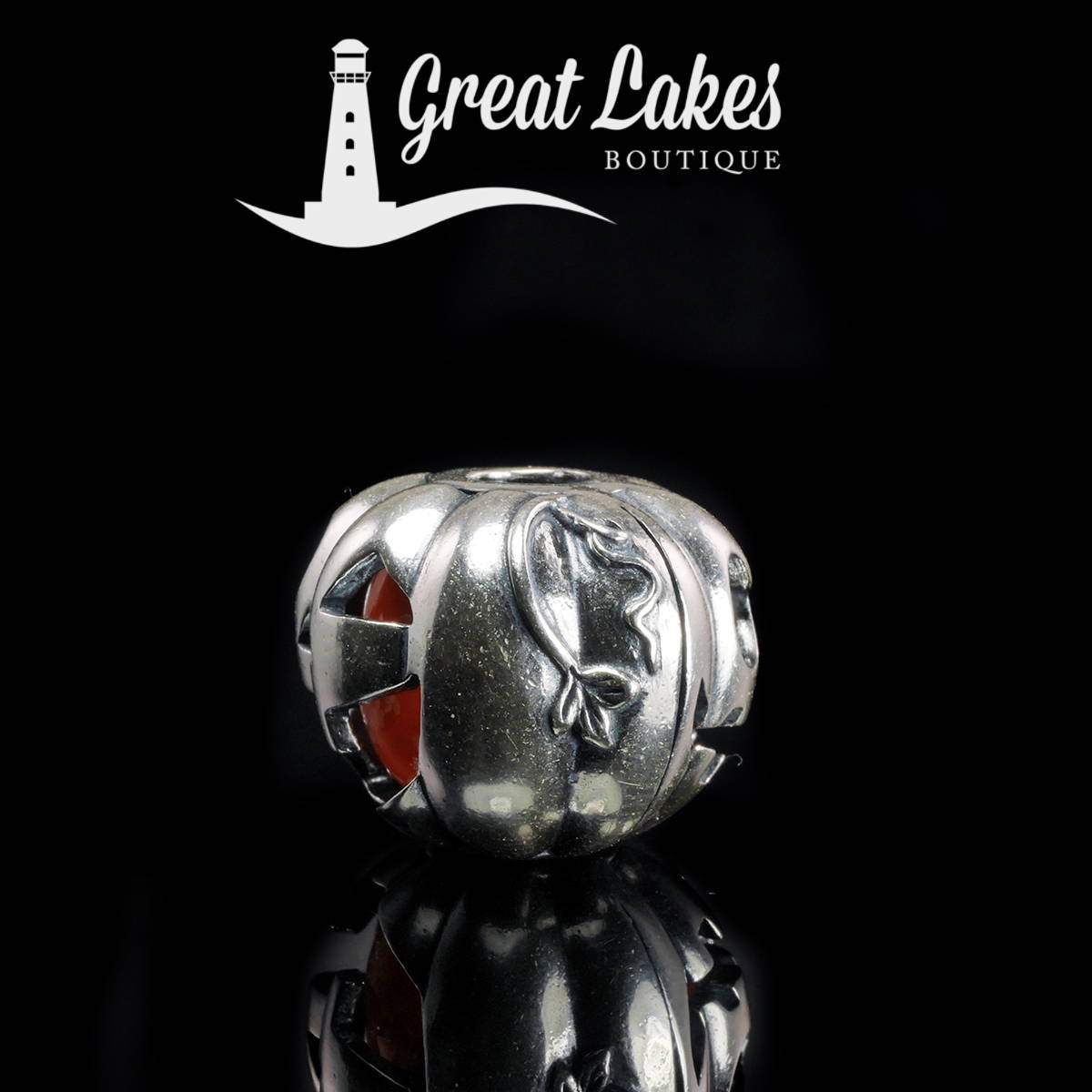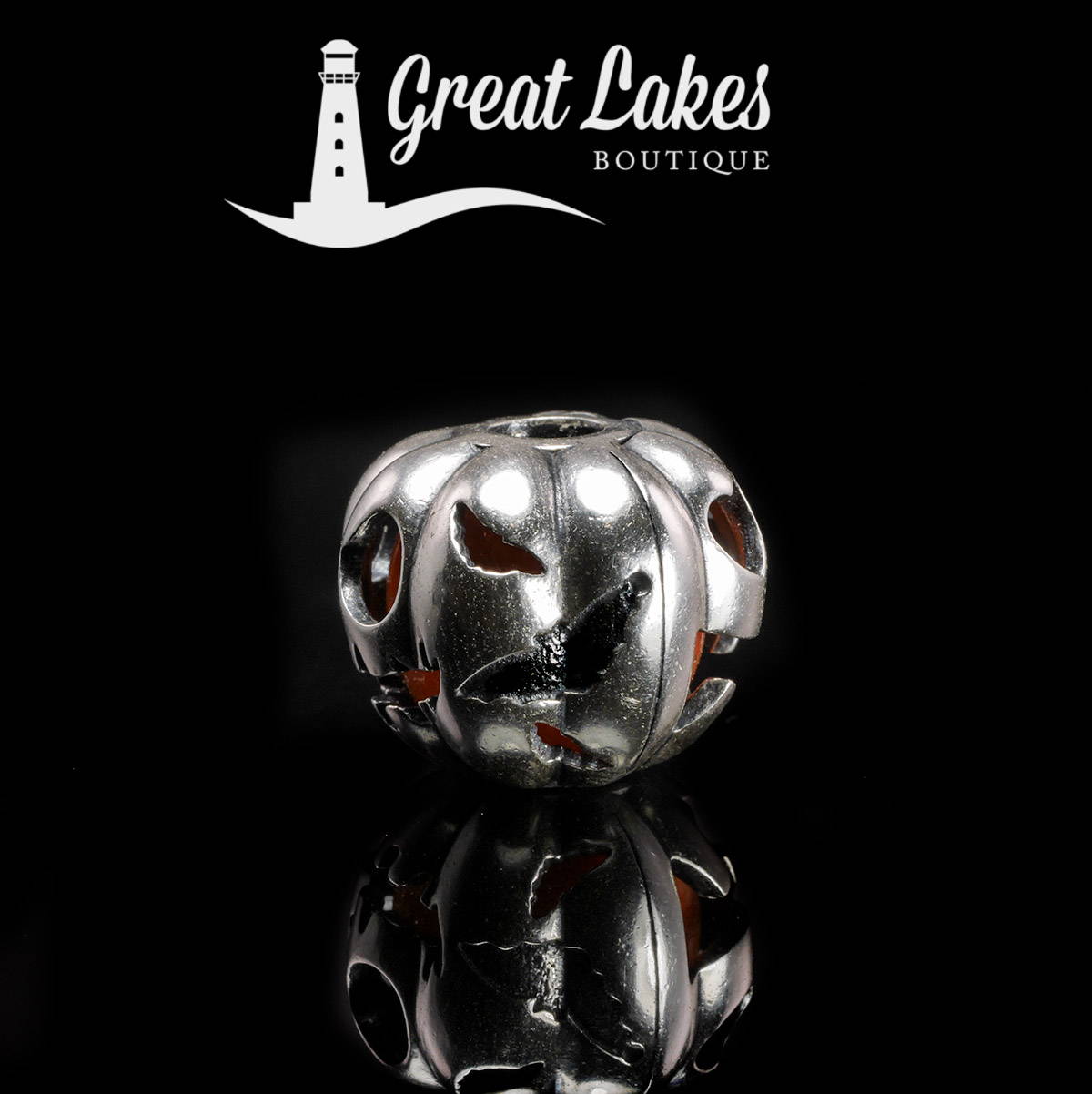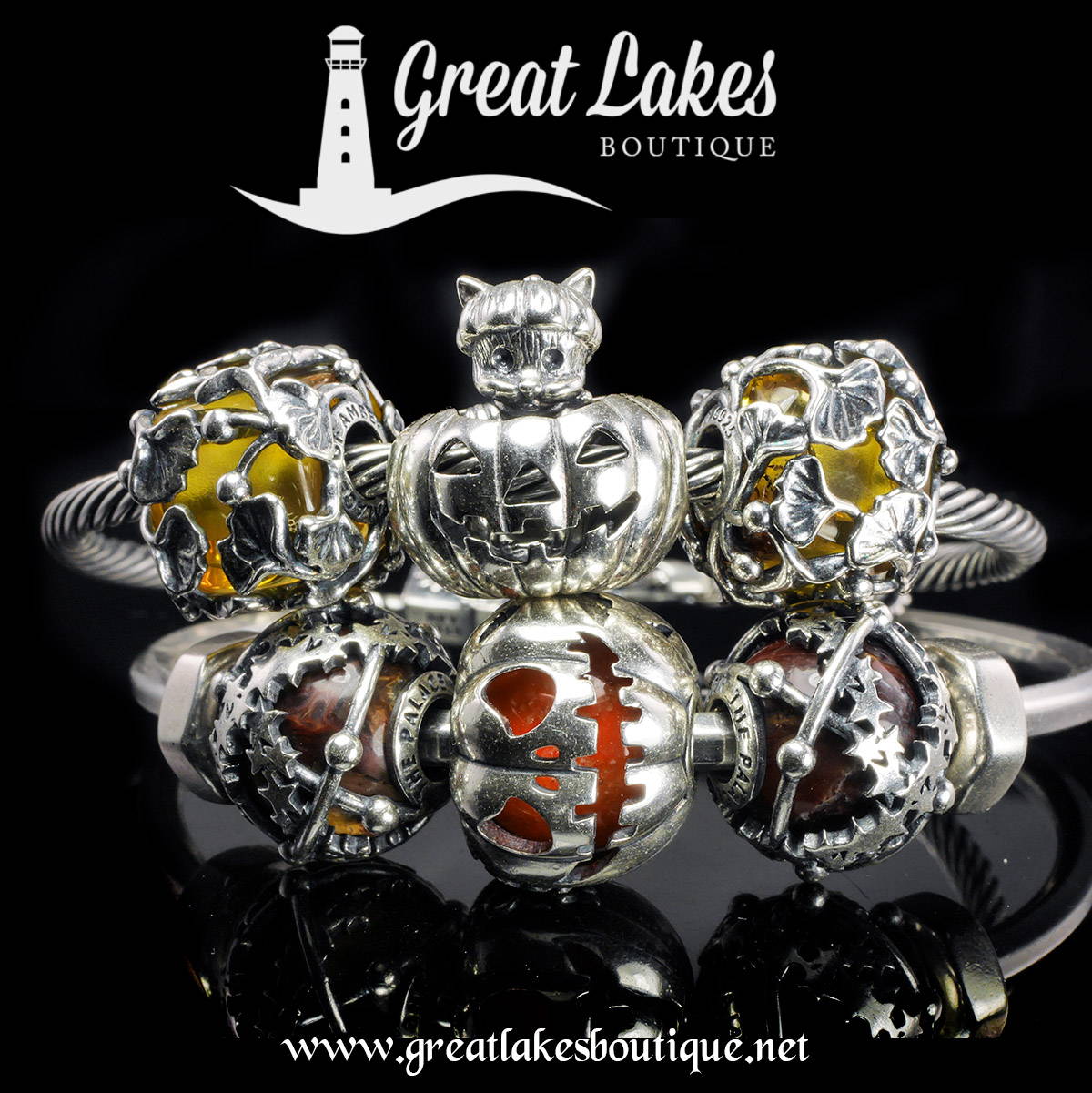 These two beads work so beautifully together and they're both such fun for the holiday season. These are limited edition designs so be sure to grab yours.
On that note there are now just a few of The Beauty of Endurance (the amber on the top bangle,) remaining in stock now and there will not be any restocks. It's a very unusual bead, particularly as it's a cube so if those are on your wishlist, be sure to grab them too.