As we continue along the path of new season releases, today sees the launch of The Palace of Amber Goldie. Goldie is the second glow in the dark glass from the brand, the first being the beautifully feminine Belle.
This charm bracelet brings a little inspiration for styling this very autumnal feeling release.
Goldie is in essence a chocolate, glittery glass. Some of these beads however have green mixed into their base. The whole effect feels perfect for the fall season.
The green colored frit is of course what makes the beads glow when the lights go down and the effect is the same as the Trollbeads Inner Glow in that sense.
These could work for a more unusual Halloween bracelet.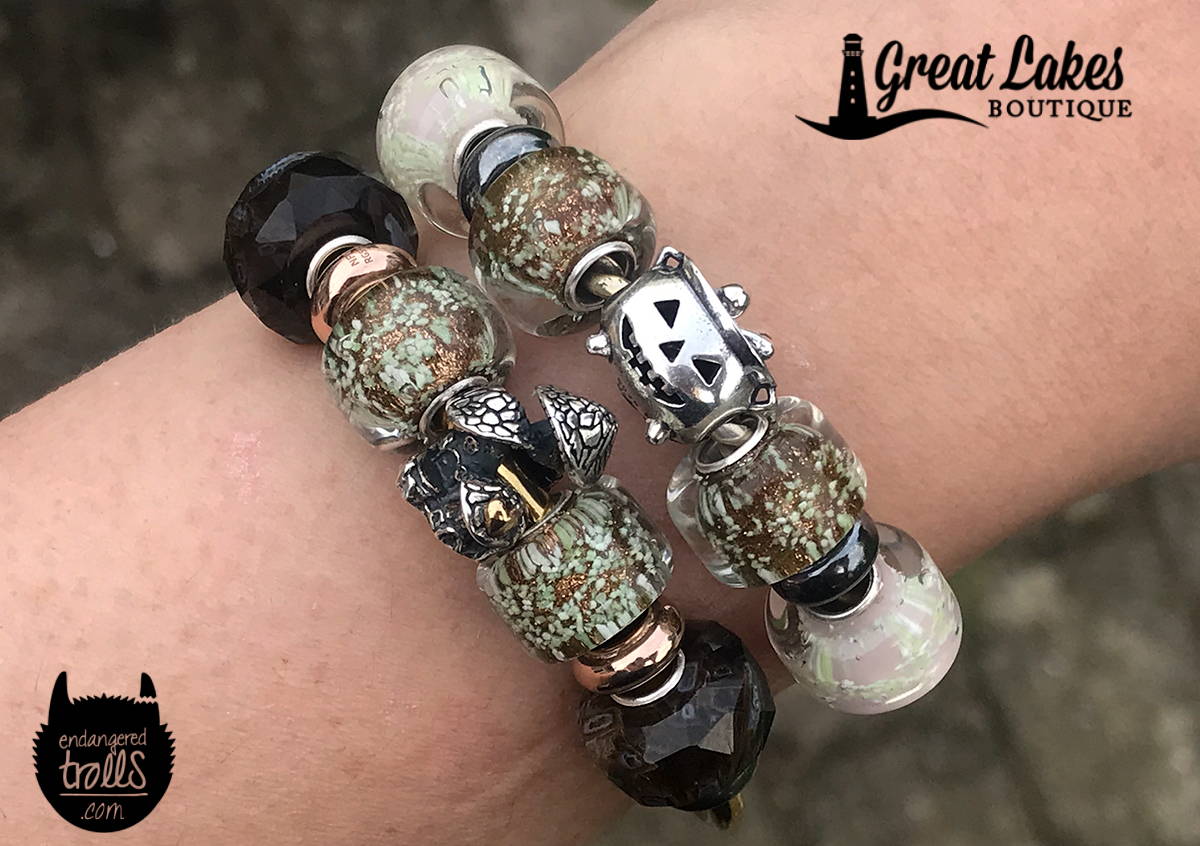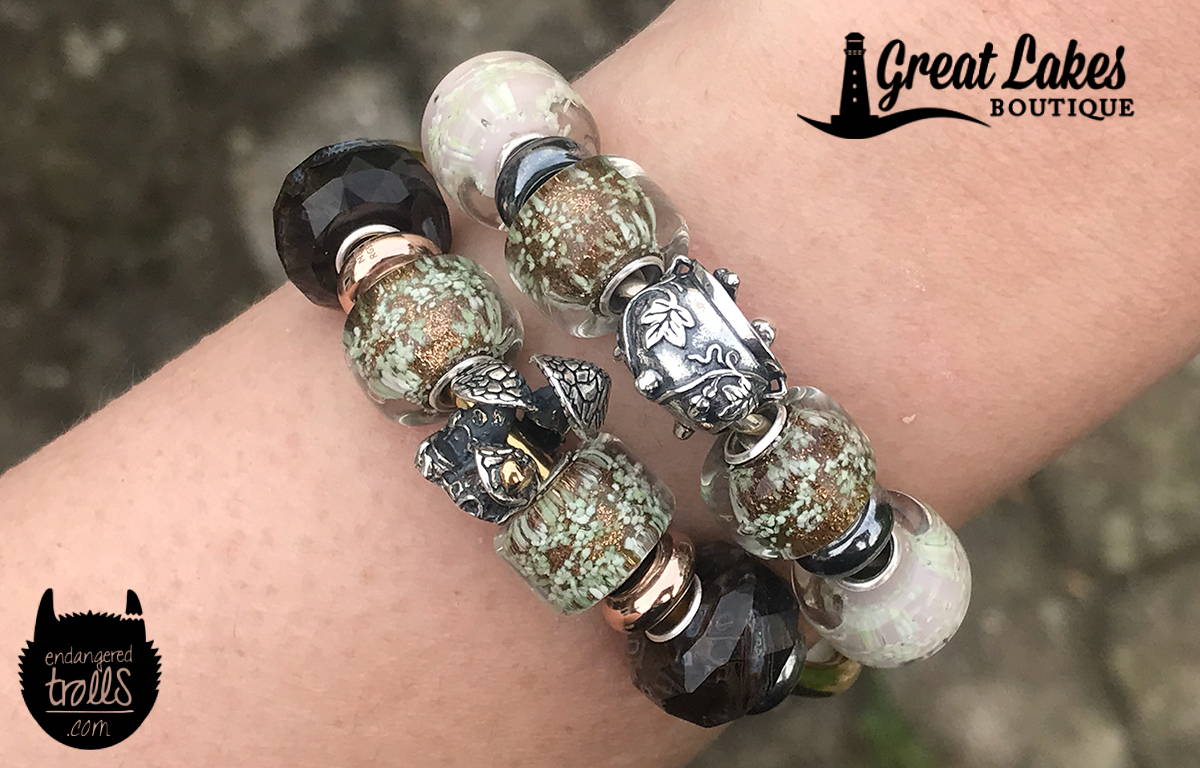 Goldie reminds me of the first hints of fall that we're currently seeing. Just a few leaves have started to turn yellow but some still very green have fallen anyway in the wind.
The outer glass here are the aforementioned Belle and there are still some of these remaining in stock. A bracelet entirely made of Belle and Goldie could have a lovely hot chocolate and marshmallows effect for a cozy fall vibe.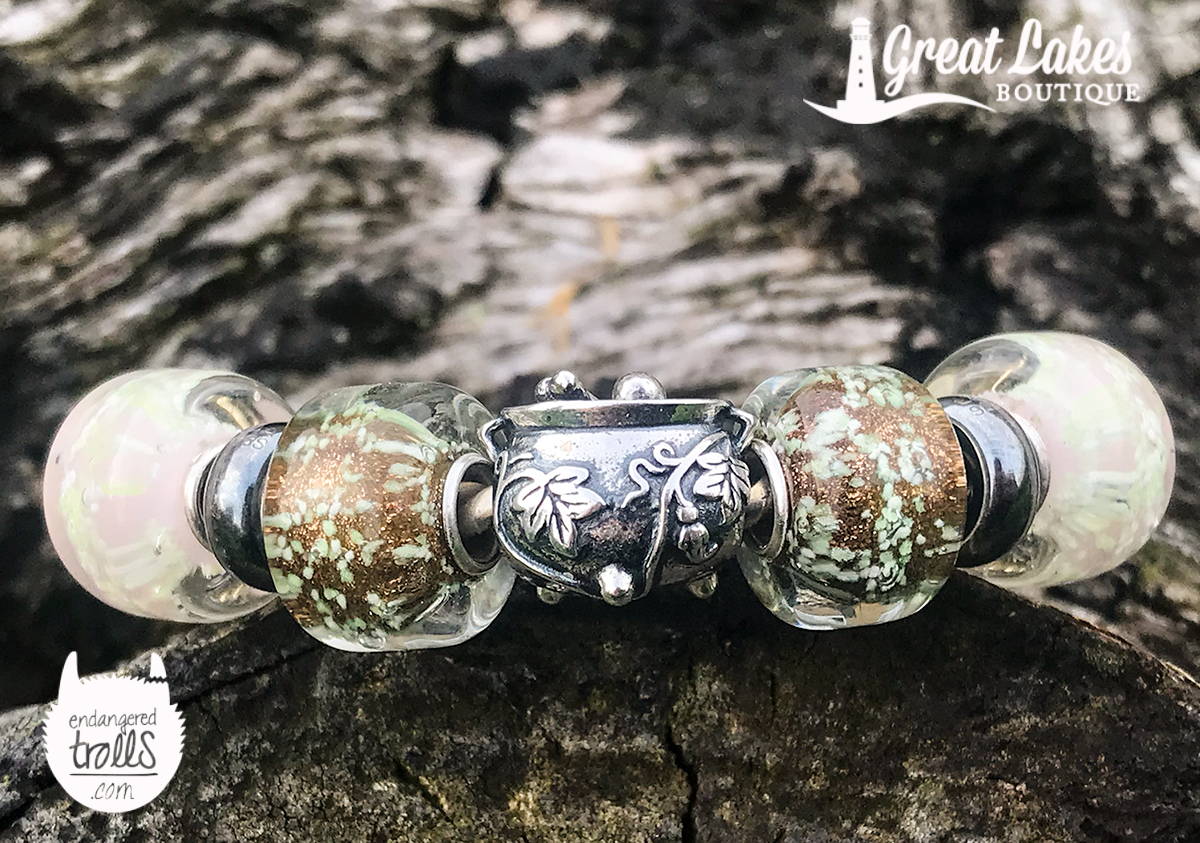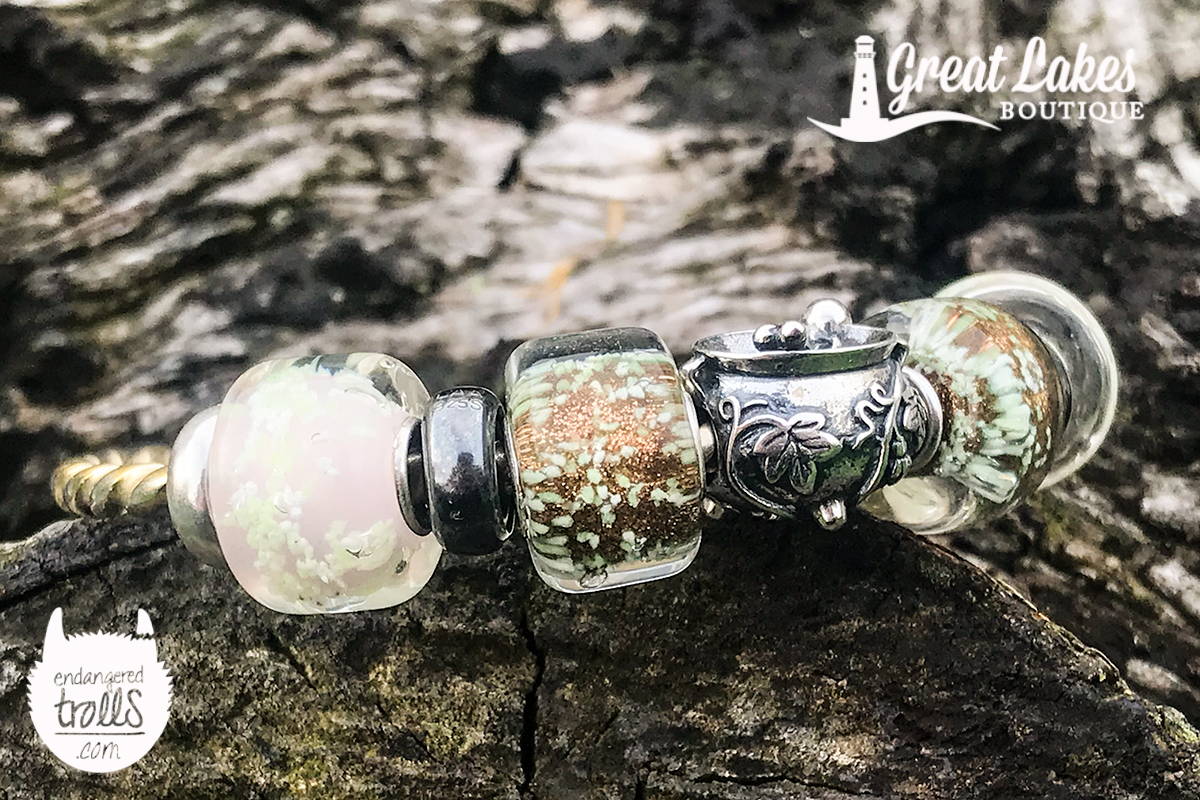 The second bangle I absolutely adore. I've always been a fan of Make a House a Home as it fits so well on both my fairy tale and nature inspired combinations. Those outer stones have become such a favorite for me though. They're The Palace of Amber Pseudomorph Agates that launched at the weekend and I find them fascinating. They bring a really moody vibe to a bracelet.
You can find what remains of our stock below.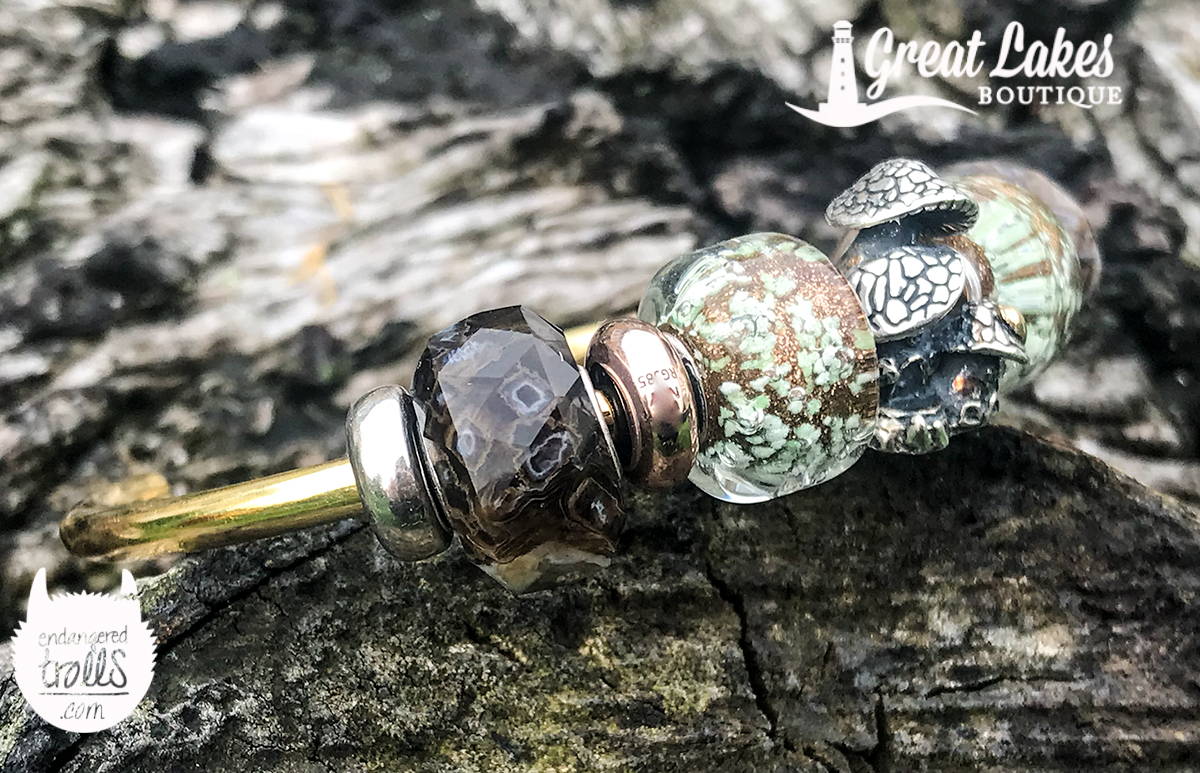 Here's the end result! As mentioned those two stones make the combination very moody and a little darker than Goldie alone but I love the effect.
It's reminiscent of a small glade hidden deep in a forest (and fits well with our theme of an Enchanted Weekend for Bead Bash on the Lake!)