We're now a little over two weeks from Bead Bash on the Lake Fall 2019 and today's Trollbeads blog brings very exciting news!
I had hinted that there would be more to come from Trollbeads and today we can confirm some of that.
Some of you may have noticed I've been wearing the Trollbeads Faces Lock in much of our editorial content recently. There was good reason for that.
The Trollbeads Faces Lock will be available for purchase during Bead Bash on the Lake on September the 27th, 28th and 29th. They will be available in limited quantities. Pricing and restrictions will be confirmed as soon as we have them.
Formerly an academy lock, the Faces Lock (sometimes called the Italian Lock) is hugely popular with collectors.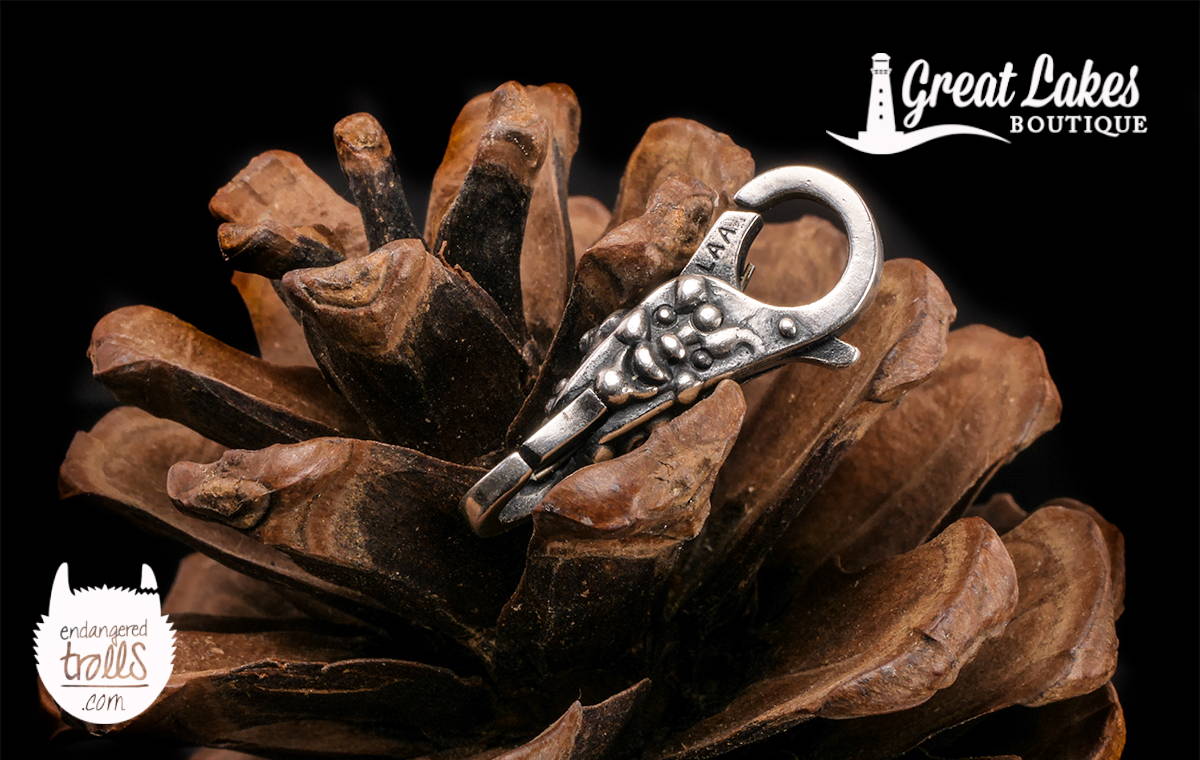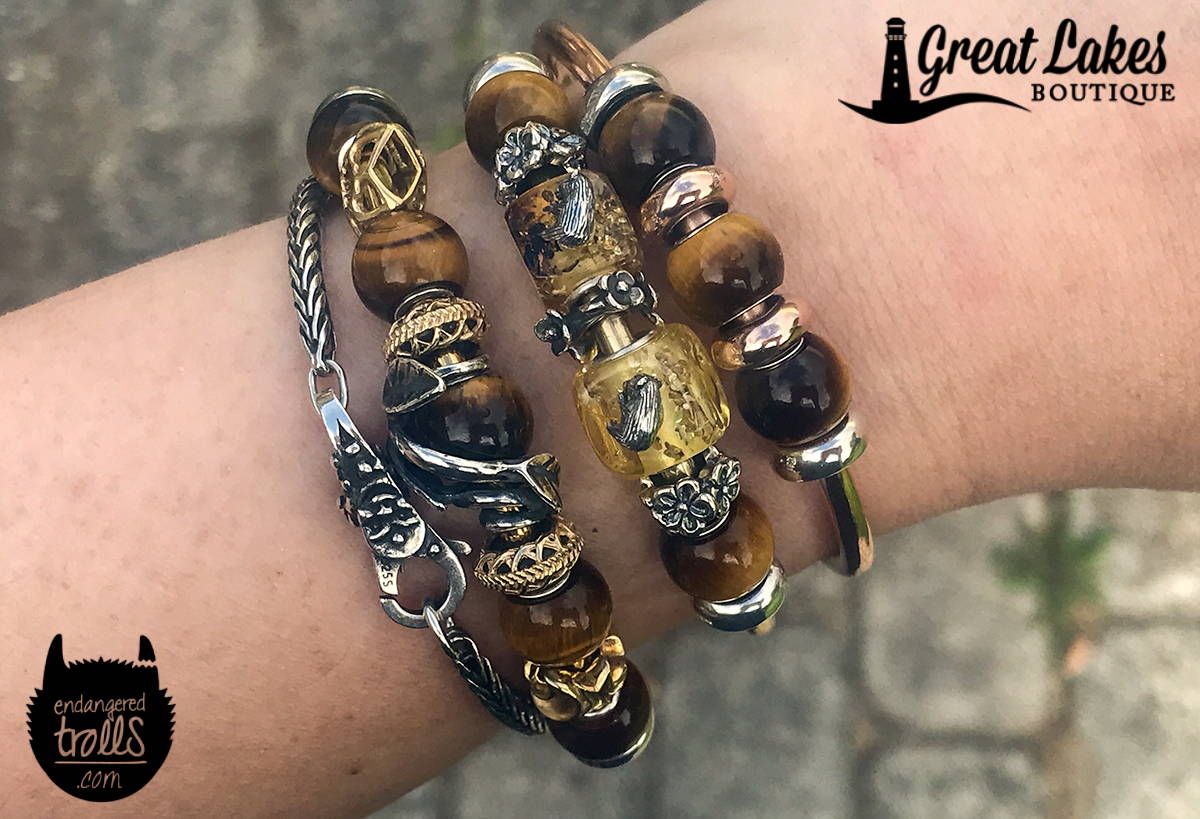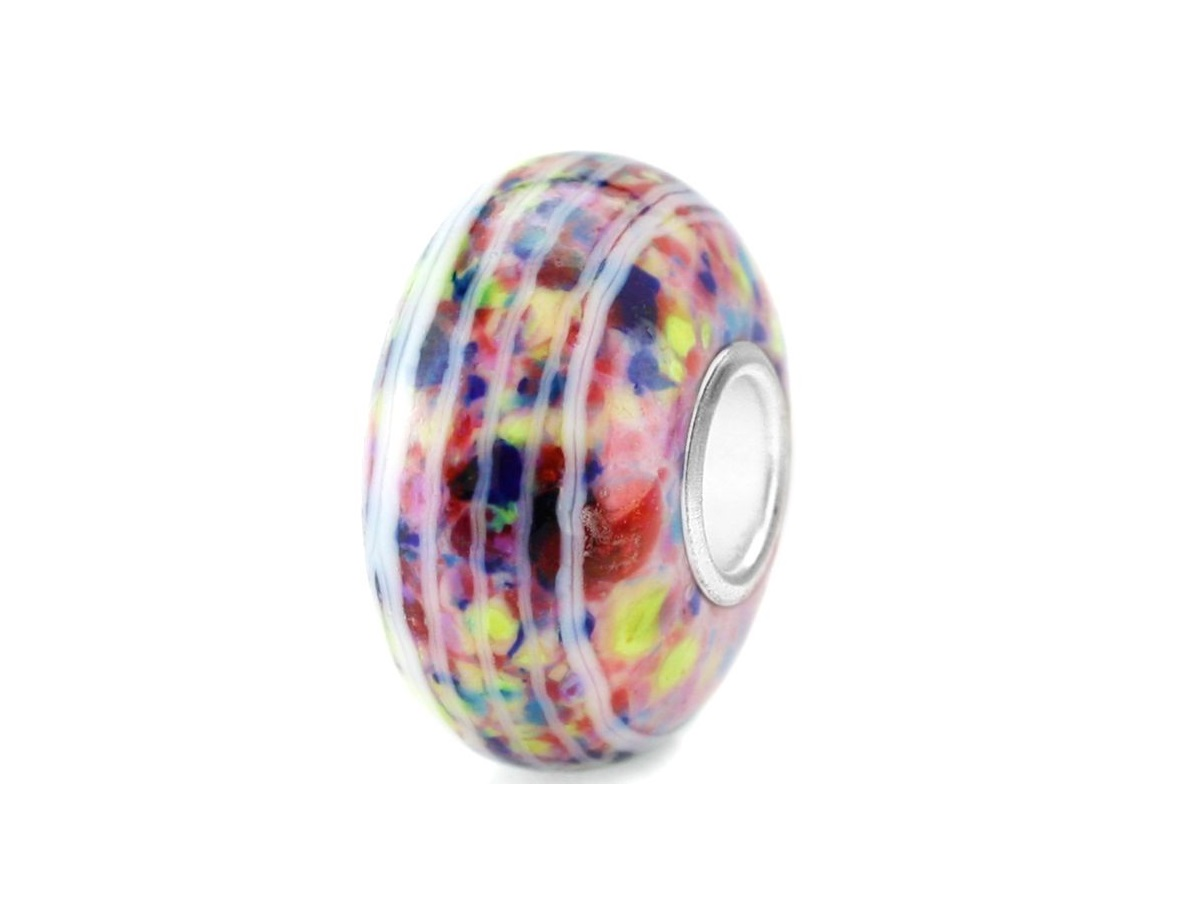 Trollstones! A second exciting feature will be the limited availability of Trollbeads Trollstones. We do not yet have the specifics on how these will be sold but due to the quantities, it's likely these will be an in store only opportunity.
If you have been debating attending the event, now is the time to finalize those plans as it's such a special chance.
As soon as the specifics are confirmed, we will be sure to update everyone.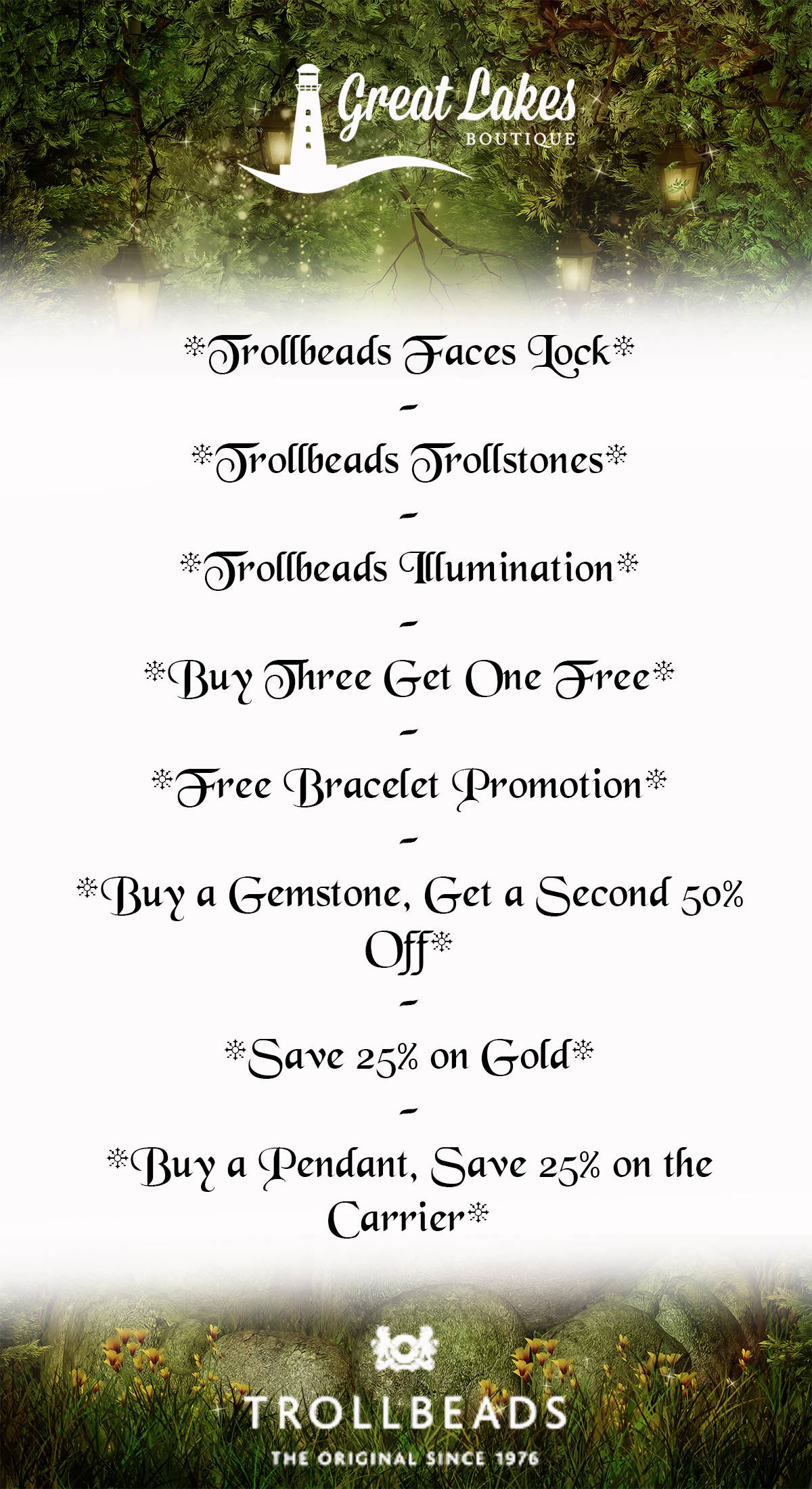 This is a truly amazing line up for Trollbeads! To the left you can find an overview of the current promotions.
In addition we will of course have a huge inventory and for many of you it could be your first time to see the Trollbeads Autumn 2019 Collection in person. It' a spectacular release and the strongest we've seen in a few years.
Do please note that the usual restrictions apply to the promotions. The last two collections are excluded from the buy three get one free offer
Neither the buy three get one free promotion nor the free bracelet offer will apply to the special product either.
As a recap there are four confirmed event beads. These are The Palace of Amber Pumpkin Patch, The Palace of Amber Noctis, the Bella Fascini Light the Way and the Henhousebeads Midnight Twinkle. Tomorrow we will be unveiling the final event bead which is of course from Rebalifrog! There are three further new designs launching by way of the Bella Fascini Pine Cone Moose, Flying Witch and Ball Stopper.
This event is set to be bead paradise and most definitely not one to miss but again, I'd strongly encourage in store attendance.
Once again the event is located at the Residence Inn Mentor. For those of you wishing to stay for the weekend, there's a group discount offered via their website so you can enjoy savings on your rooms. Just hit the link below for that.
Book Your Group Rate for Bead Bash on the Lake Fall 2019.
Staying on site is not compulsory but it will make everything very convenient for you. Please do note that the retail store is closed during the event (and the beads will be moved off premises days before anyway.)
Finally might be another significant surprise for Trollbeads fans that we can't yet disclose but again I absolutely have to stress that you will want to be at this event.
For anyone flying in the airport code is CLE and it's Cleveland Hopkins you need. Uber and Lyft both operate in the area so getting from the airport to the hotel is not difficult. If you have yet to let us know that you will be attending in person, please head to the event's Facebook page.