This charm bracelet blog brings a little inspiration for The Palace of Amber Hi Hi Hive, new for spring 2020.
The Palace of Amber tend to have a pretty constant flow of new designs during each season as opposed to one single release. The first of the spring silver beads is The Palace of Amber Hi Hi Hive (Hive.) This bead is limited to just 88 pieces and once gone, that's it.
Of course it's an ode to the honey bee and it's continued plight. As with all beads from this brand, it uses a universal core so it's compatible with all major bead bracelets.
This is a large and focal bead. It's size is 14.5 mm in length by 14 mm in height and weighs in at 7.5 g.
Though the little dangling bees tend to be the first thing your eye is drawn to, this bead has the most beautiful vine details on the front and most especially then on the back. Between those raised details and the texture of the hive itself, it's a really tactile feeling bead. It's shape also makes it comfortable to wear, even on low profile bangles such as Trollbeads.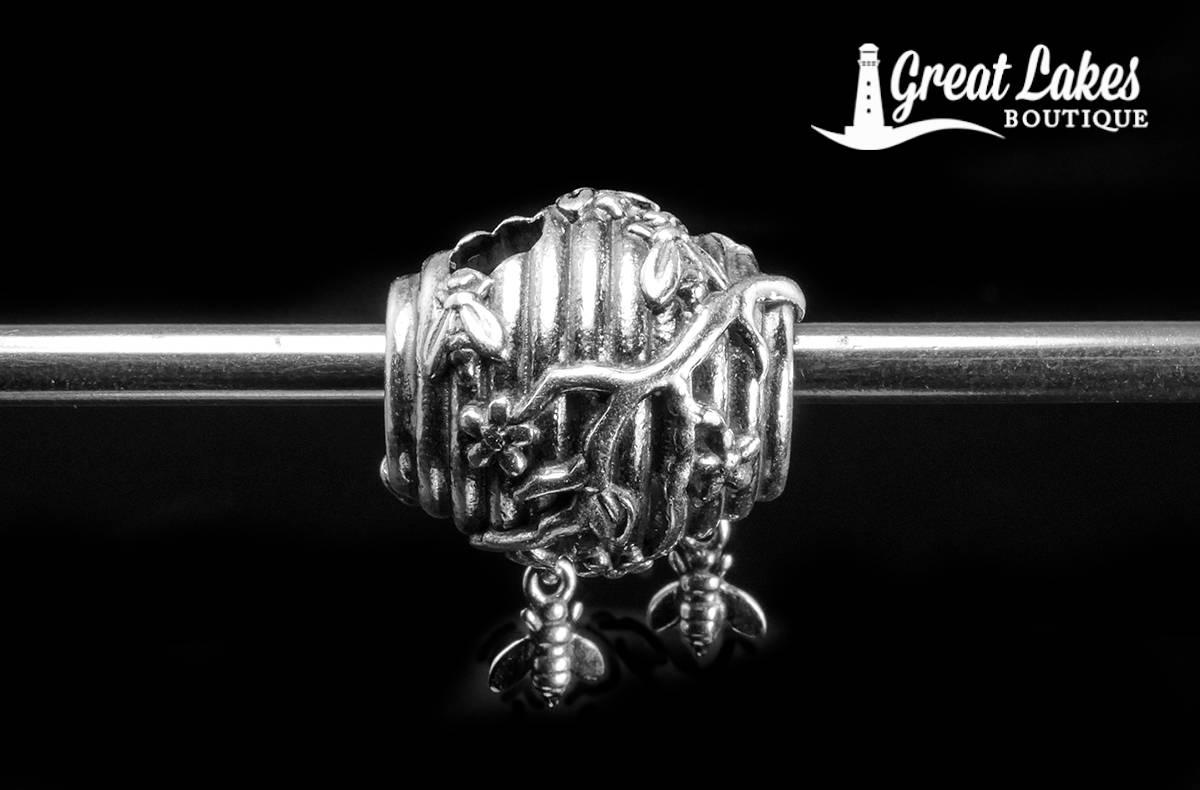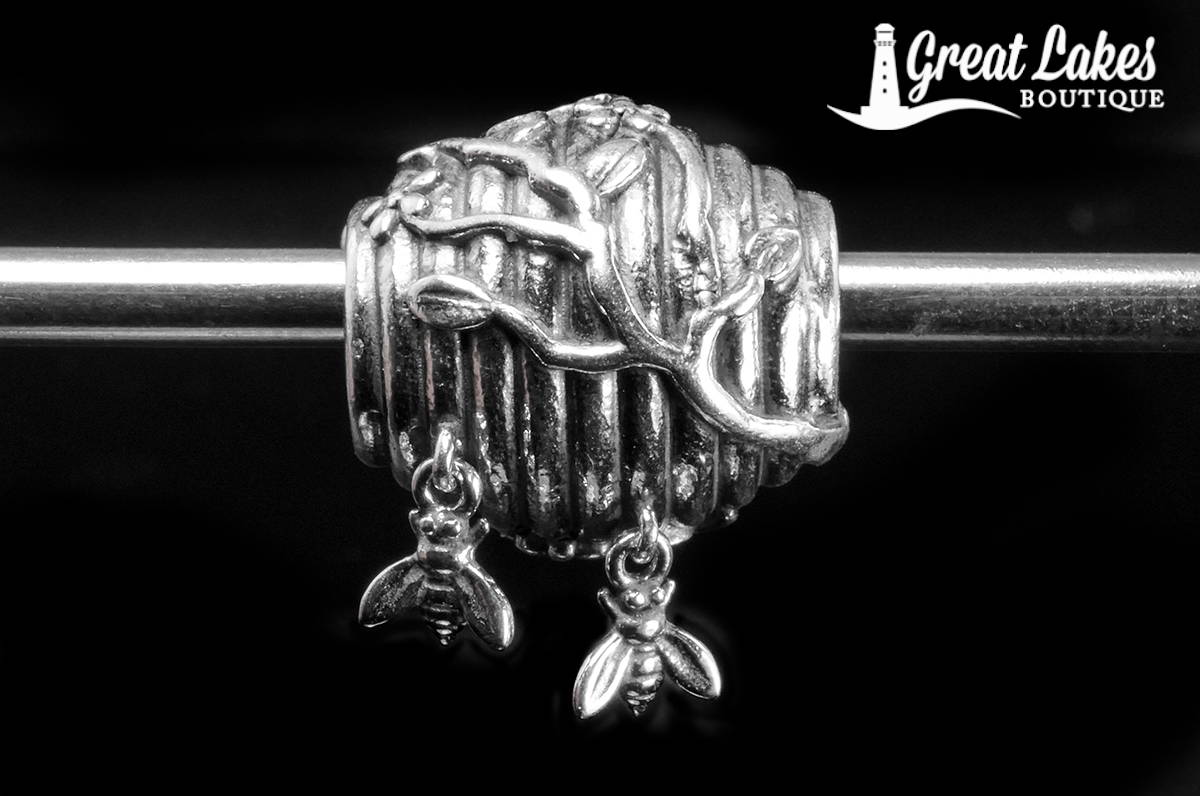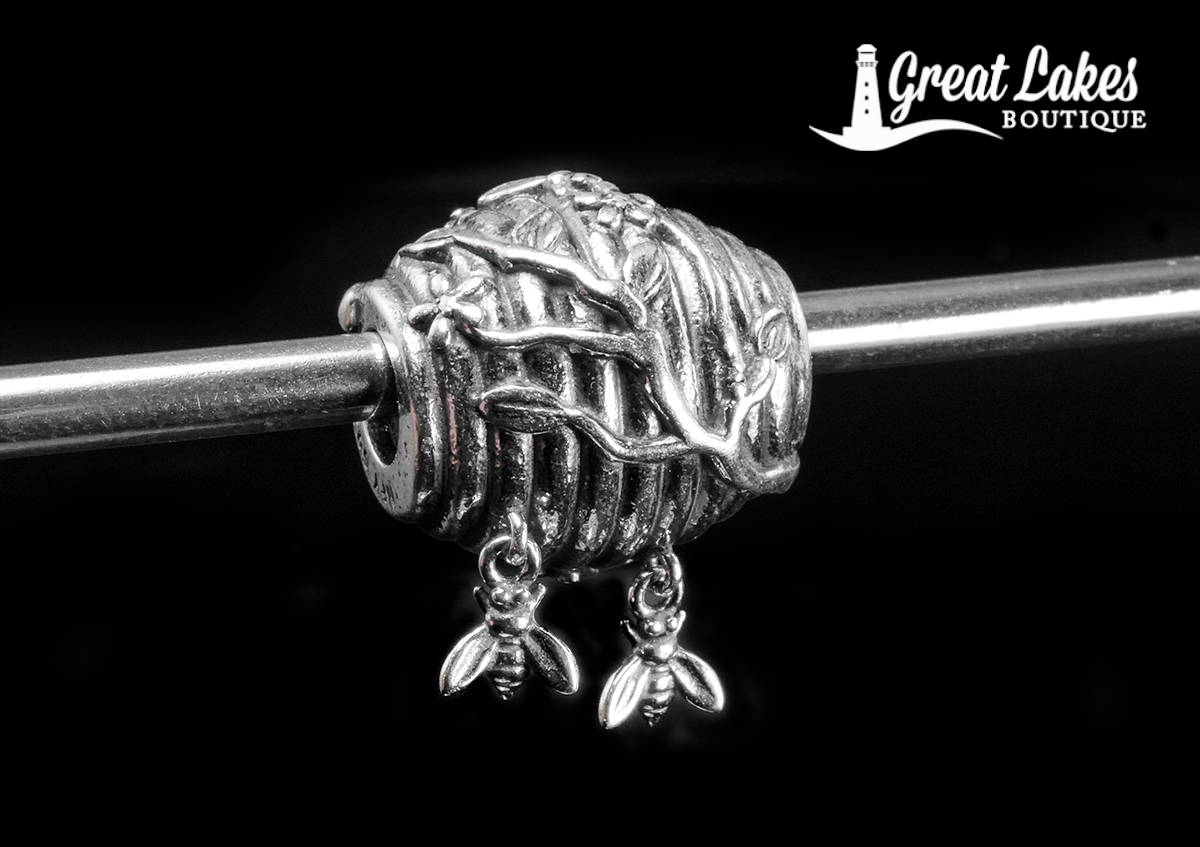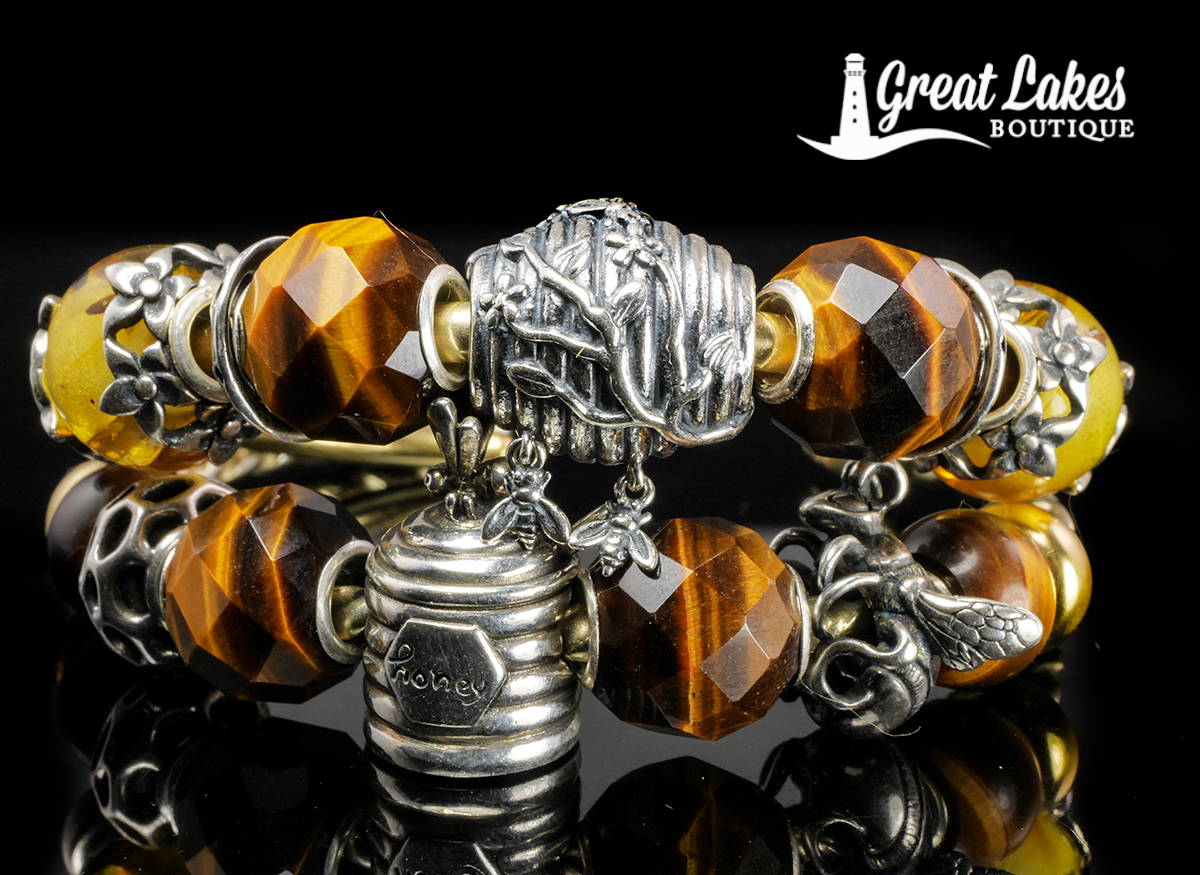 I've styled Hi Hi Hive with the new round faceted tiger eyes from The Palace of Amber. Not only is the color lovely for anything bee themed but the shape of these feels especially apt here. You'll also notice a couple of The Palace of Amber Blooming Ambers, these were an exclusive from some time ago and we still have a few remaining. For the other silver beads is of course the amazing Redbalifrog Honey Pot. This is another chunky, focal design and so popular. I've also included the Trollbeads Bumble Bee Spacer (these are so detailed and sit very snugly,) and the Trollbeads Beehive Spacer.