This bead bracelet blog alerts readers to the launch of The Palace of Amber Hope.
The Palace of Amber Hope has made it's debut today as the latest addition to the exclusive decorative core glass here at Great Lakes Boutique.
The Palace of Amber Hope is an olive green shade for the spring season.
This color was carefully chosen. It's inspired by the earliest shoots of the new season and the very vibrant, saturated shades of green that appear during the very rainy spring days that tend to be heavily represented in the early months.
The silver core is the same as for Winter Rose and Sugar Plum. It features pine cones, leaves and sunflowers and is exclusive to Great Lakes. For those of you with the earliest versions of the glass, or indeed the Evergreen Stoppers, everything will complement perfectly.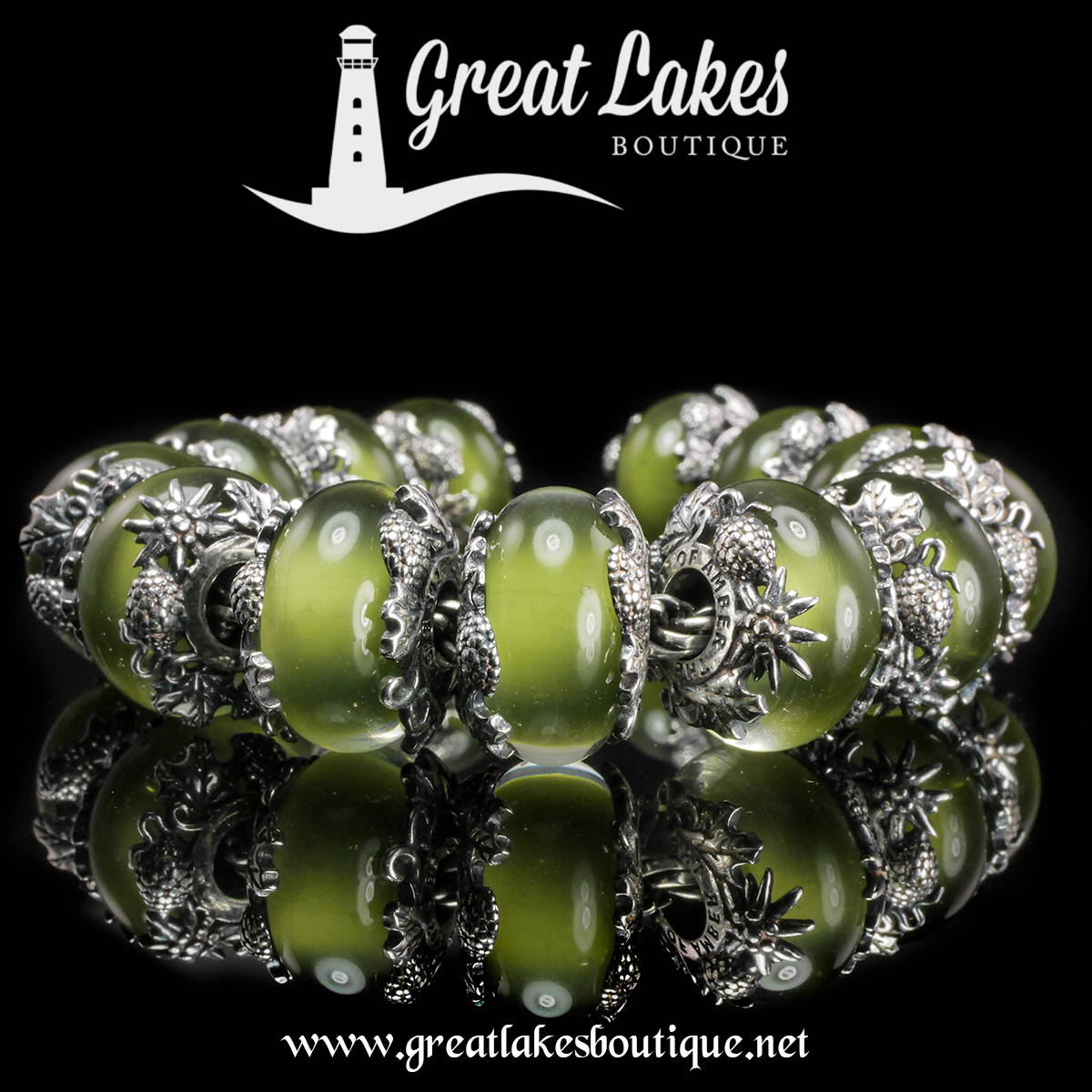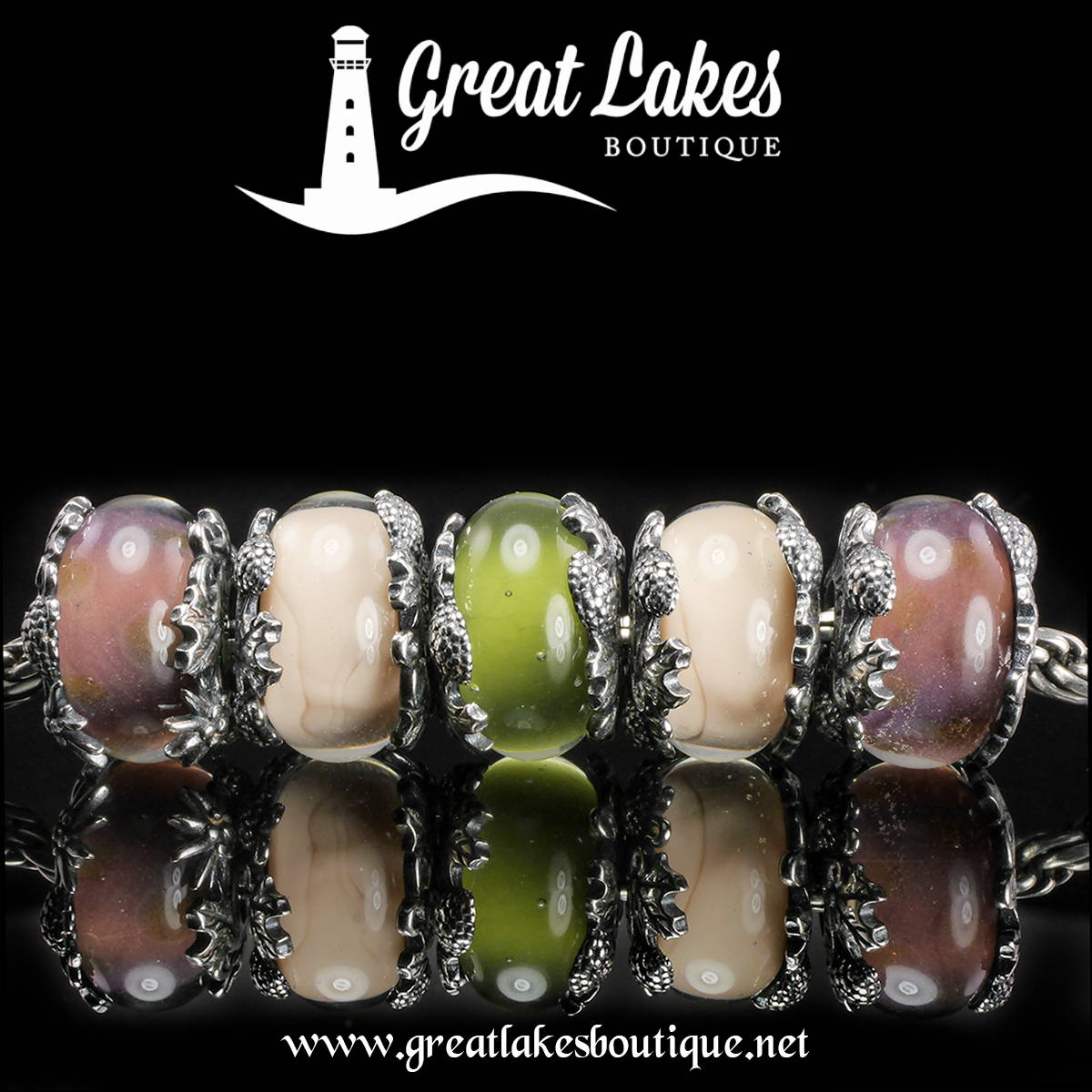 Here's Sugar Plum, Winter Rose and Hope together. You'll see a little difference in the size of the glass but not a huge amount. The Palace of Amber work extremely hard at striving for consistency in the sizing
Winter Rose and Hope look particularly nice together for the end of the winter season. All thee of the glass have been restocked with the Sterling silver version of the core.
The key with pre-season or early season styling is often to not let colors get too overpowering. We're teaming Hope with other cooler shades to still keep a nod to the last of the winter season. Below you'll see a couple of our bangle ideas. Both use The Palace of Amber Ode to the Daisy Clip / Stopper with it's crisp white enamel. The second is actually two bangles, showcasing The Palace of Amber Pure Love Delight Lock with a new Acorn Dangle. The Acorn Dangles feature small drops of amber which are so effective for early season sunshine. Amber really sparkles in the sun.