The Palace of Amber have been such an incredibly strong brand recently. Release after release they've managed to create intricately beautiful beads with a fabulous assortment of gemstones on the side.
Today sees the launch of The Palace of Amber Leaping Over the Dragon Gate and with it comes a seasonally apt larimar gemstone
Chinese mythology tells of The Dragon Gate, sitting at the top of a waterfall on the summit of a notorious mountain. Many koi swim upstream and reach this waterfall but very few manage to make the final leap and jump the gate. Those who do are transformed into dragons as a reward. The dragon's scale is a reminder of it's origins as a koi.
The Dragon Gate is a symbol of determination, dedication and hard work.
Thanks to The Palace of Amber it's now an intricately detailed pendant or bead. Lapping wave details form the base of the bead and of course those famed koi can be seen attempting to leap.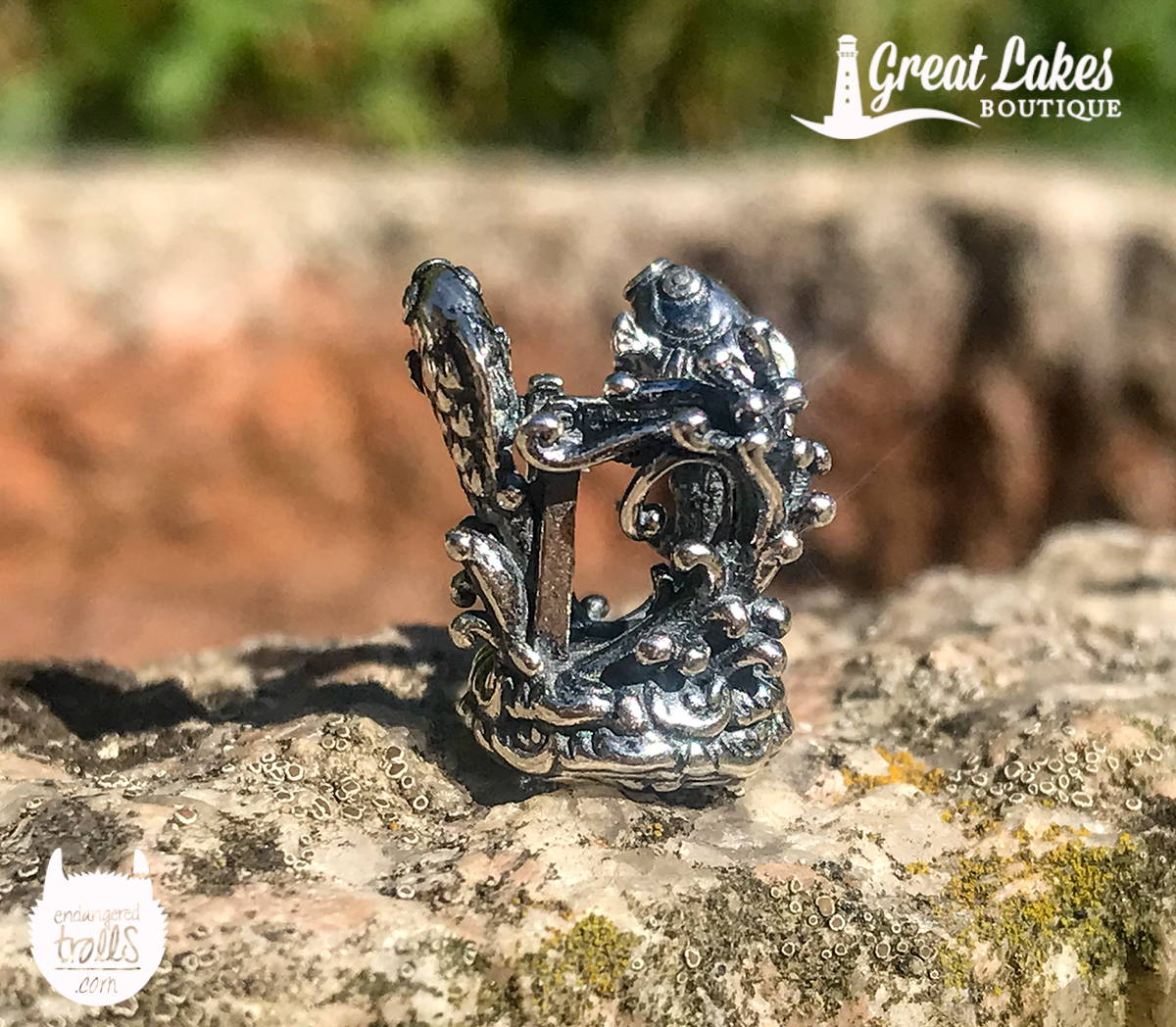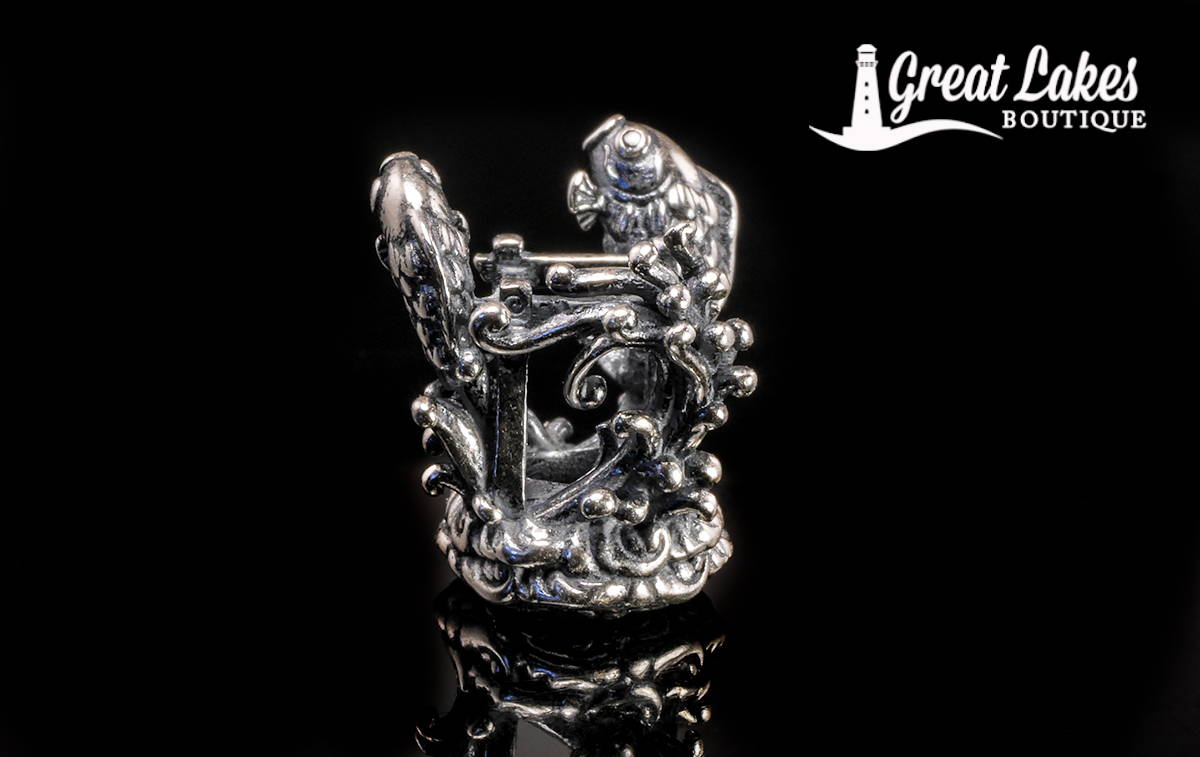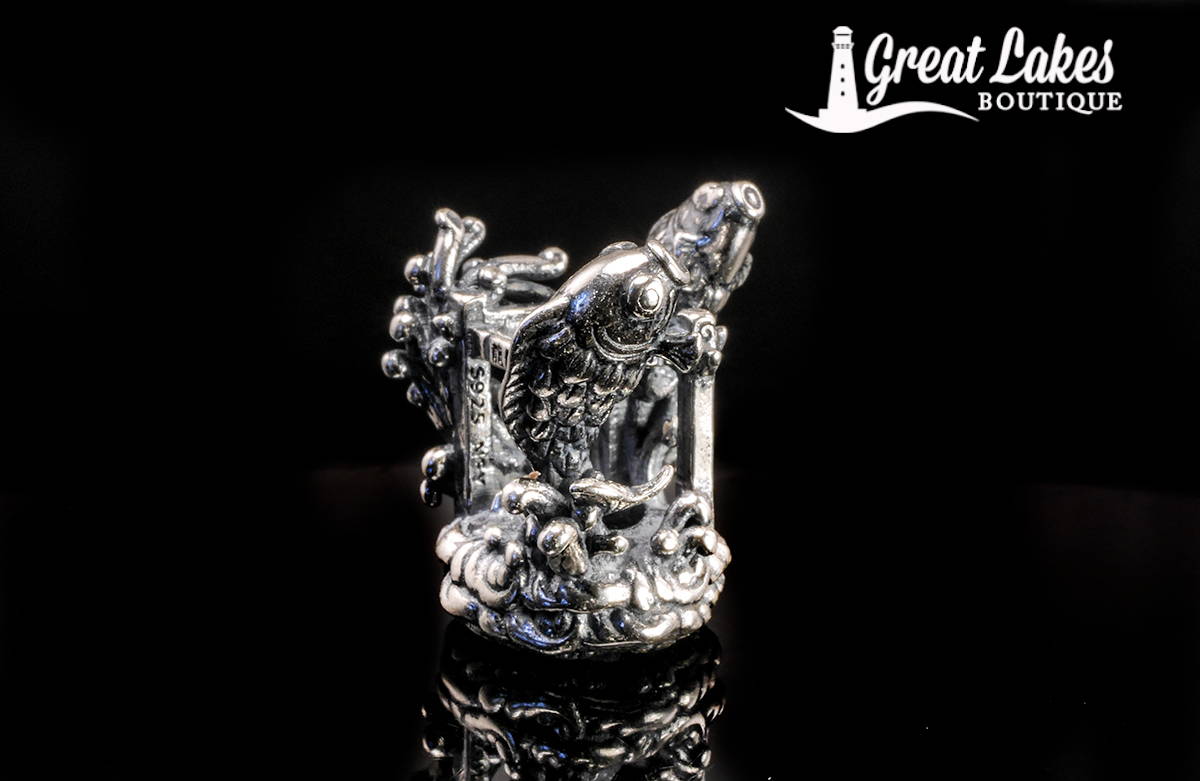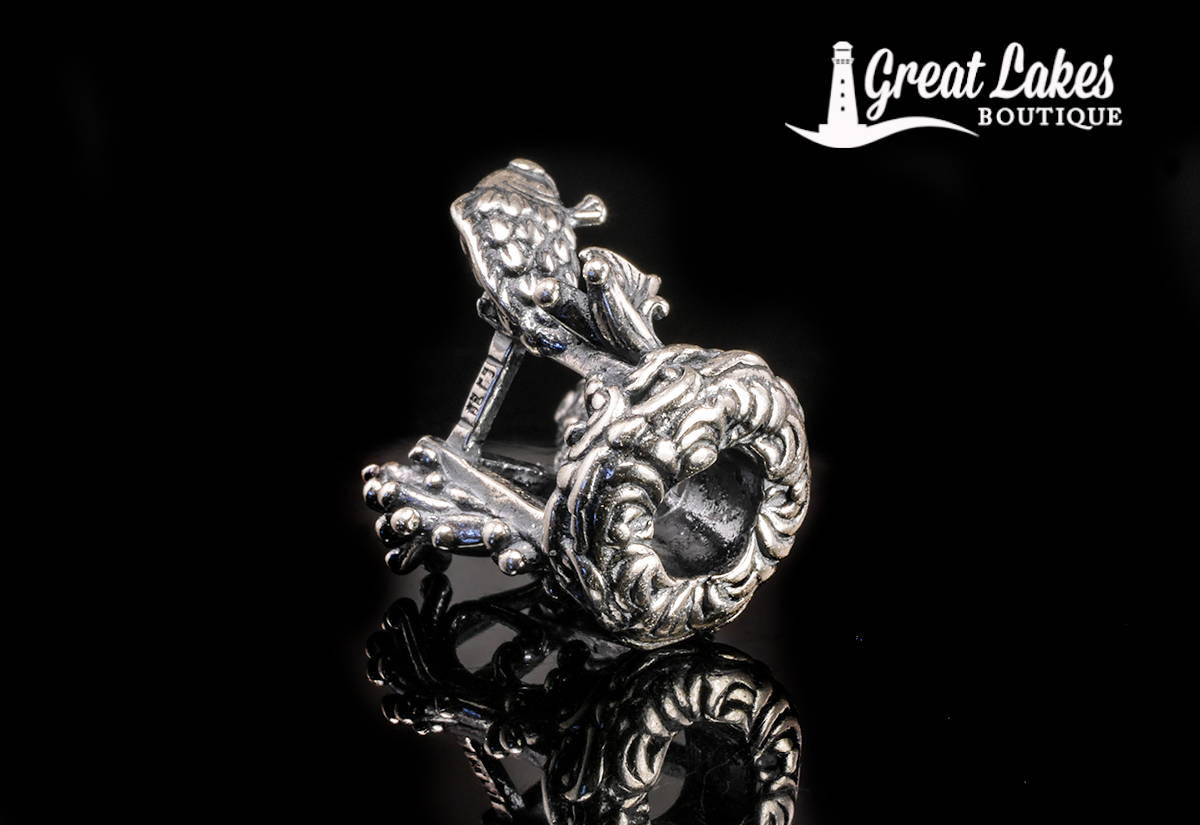 Designed to sit perfectly atop the pendant is the new larimar stone. Larimar isn't a common stone as it's only found in the Dominican Republic. This also makes it a slightly more expensive stone. It's known for it's striking blue ombre coloring which looks a lot like the ocean or a swimming pool. These are spherical cut and they're very limited.
The stone and silver are available individually and of course you can use any bead atop the gate but do keep in mind it was designed for this size and shape.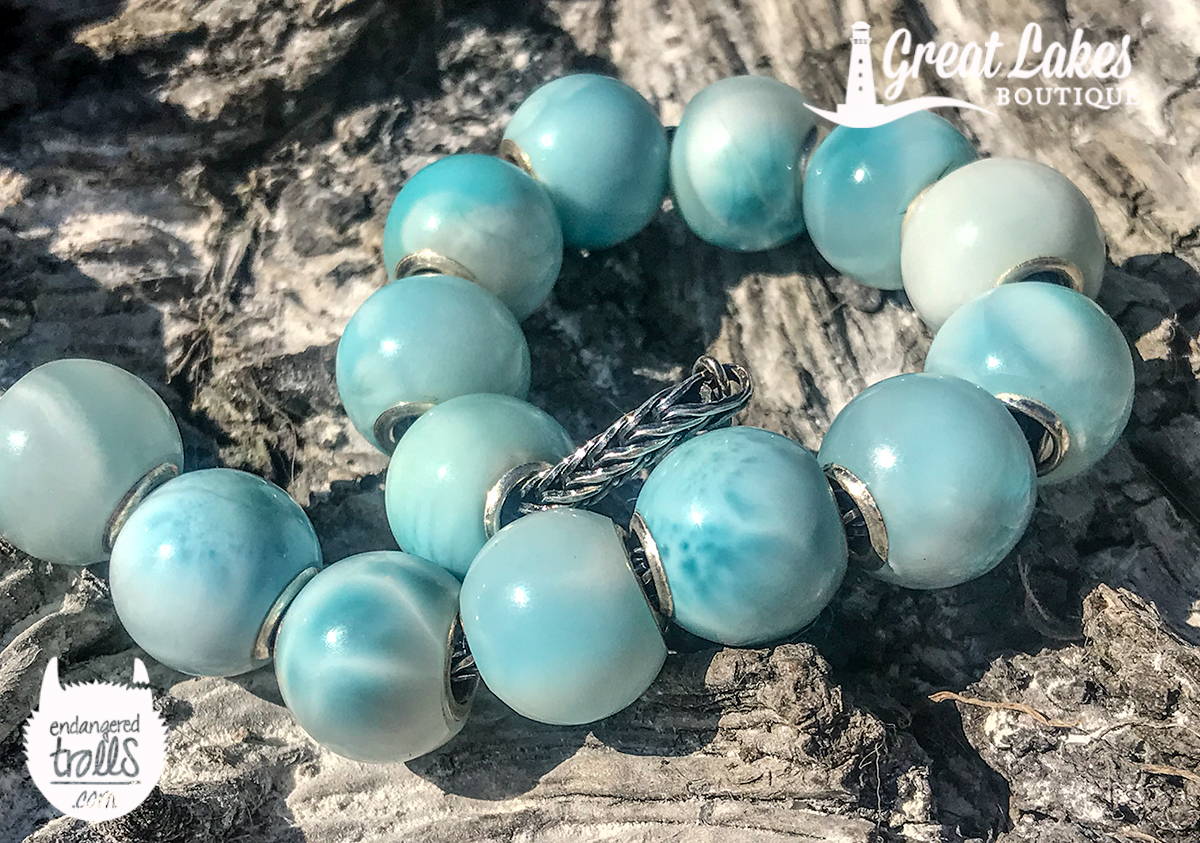 We've been wearing ours as intended; on a fantasy necklace with the larimar sitting on top. It's a great summer piece with that amazing Caribbean blue stone. The silver itself is so intricately detailed as most collectors have come to expect from The Palace of Amber now.
For reference it's the Trollbeads Fantasy Necklace with Pearl used here and I'd always recommend that as a perfect place to begin with these necklaces. The pearl is just so versatile so you aren't tying yourself to one particular color.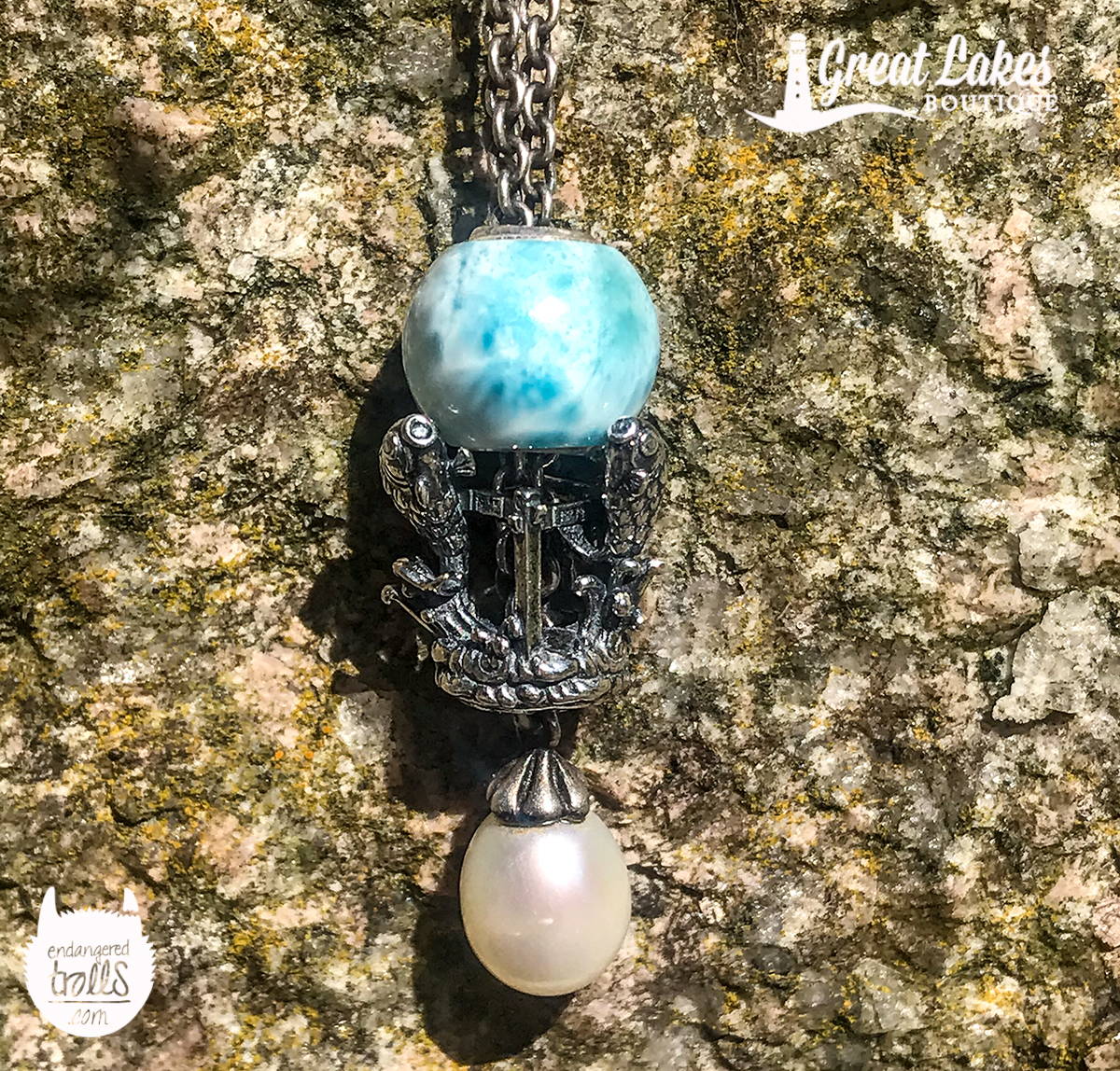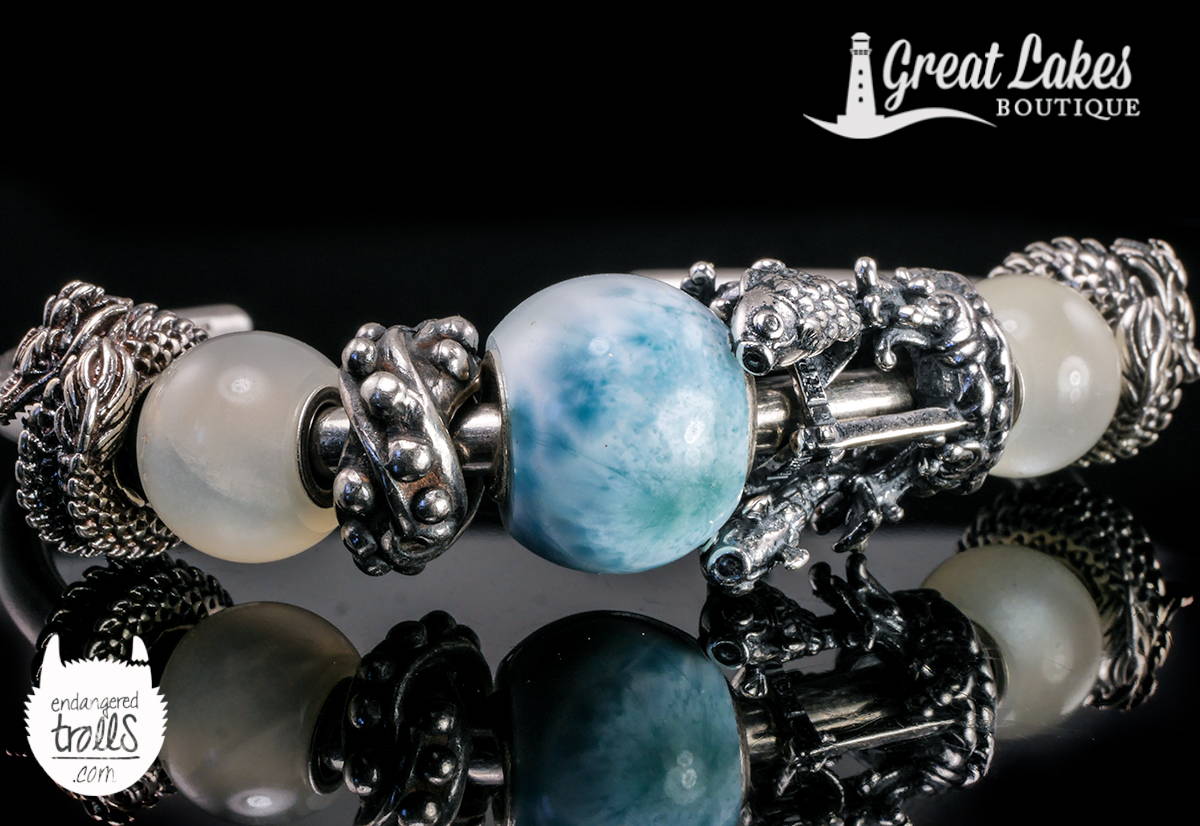 Though designed for a fantasy necklace, the Leaping over the Dragon Gate does work on both bracelets and bangles. This design was created to both expand upon the idea of water but also the mythical dragon that the koi aspire to. The smaller white stones are the Trollbeads White Moonstone and if you've yet to indulge in the Trollbeads Summer 2019 collection these are so versatile! The two stoppers are of course The Palace of Amber Naga Stoppers which have been difficult to keep in stock.