This charm bracelet blog alerts readers to the launch of The Palace of Amber Mini Gemstones and offers a little insight into their sizing.
A short time ago we just listed new stones from The Palace of Amber. First is a stunning new Green Chalcedony. If you're not a fan of stones with inclusions and you like as flawless a look as possible, this stone is for you. Second are the new mini gemstones and it's these we'll be discussing this evening.
There's now three different size or cut options within The Palace of Amber brand so we wanted to share some comparison images.
The new mini stones have debuted as emeralds, labradorites and feldspar moonstones. They actually aren't entirely new. Those of you who have been collecting a while and purchased the Mother's Day sets from last year already have them by way of the mini amethysts.
This size will sit nicely inside other silvers, such as our exclusive Tick Tock. They're very neat for bangle wearers too as you have limited space and smaller beads may work better.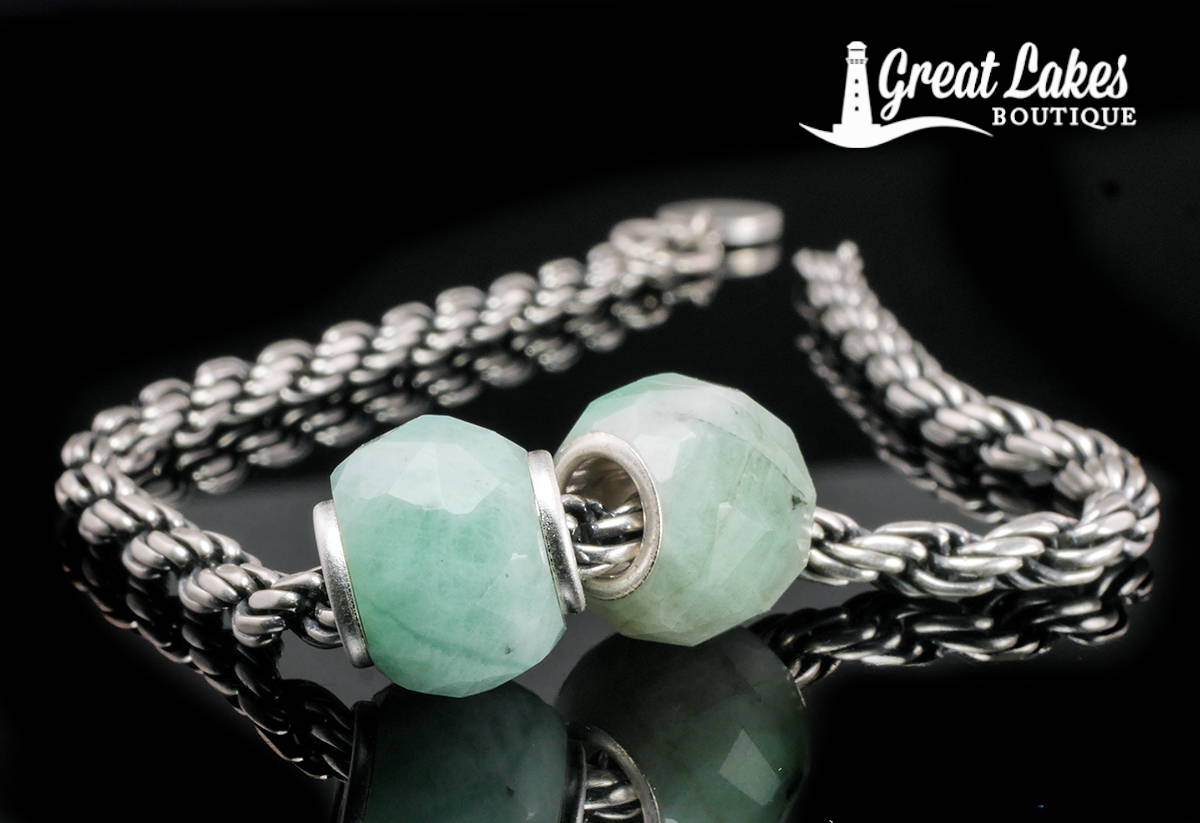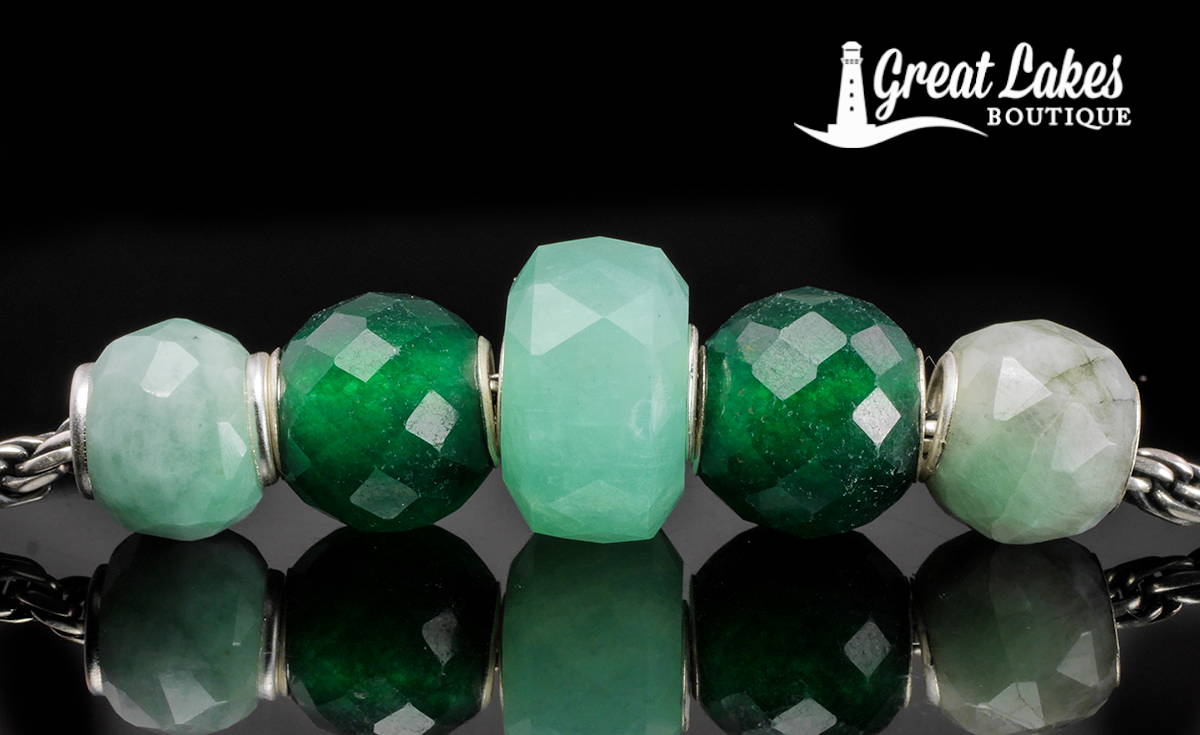 The first thing to note is that these are smaller than the round faceted cut that's exclusive to Great Lakes Boutique. You can see comparison images here.
For those of you who prefer dimensions, the mini stones are around 8-9 mm. Our exclusive cut is around the 10-11 mm mark and the original cuts are around 10 mm wide by 14 mm tall. You have an amazing choice of sizes here.
They'e a touch larger than the Trollbeads round gemstones however. Those are mostly around the 7 mm mark. (Please do understand that gemstones always vary so sizes here are approximate.)
From left to right in this image is The Palace of Amber Mini Emerald, the Trollbeads Round Aventurine and The Palace of Amber Round Faceted Green Aventurine (in the exclusive cut for GLB.)
Finally here's a look at the other two designs; the mini moons and the mini labradorites.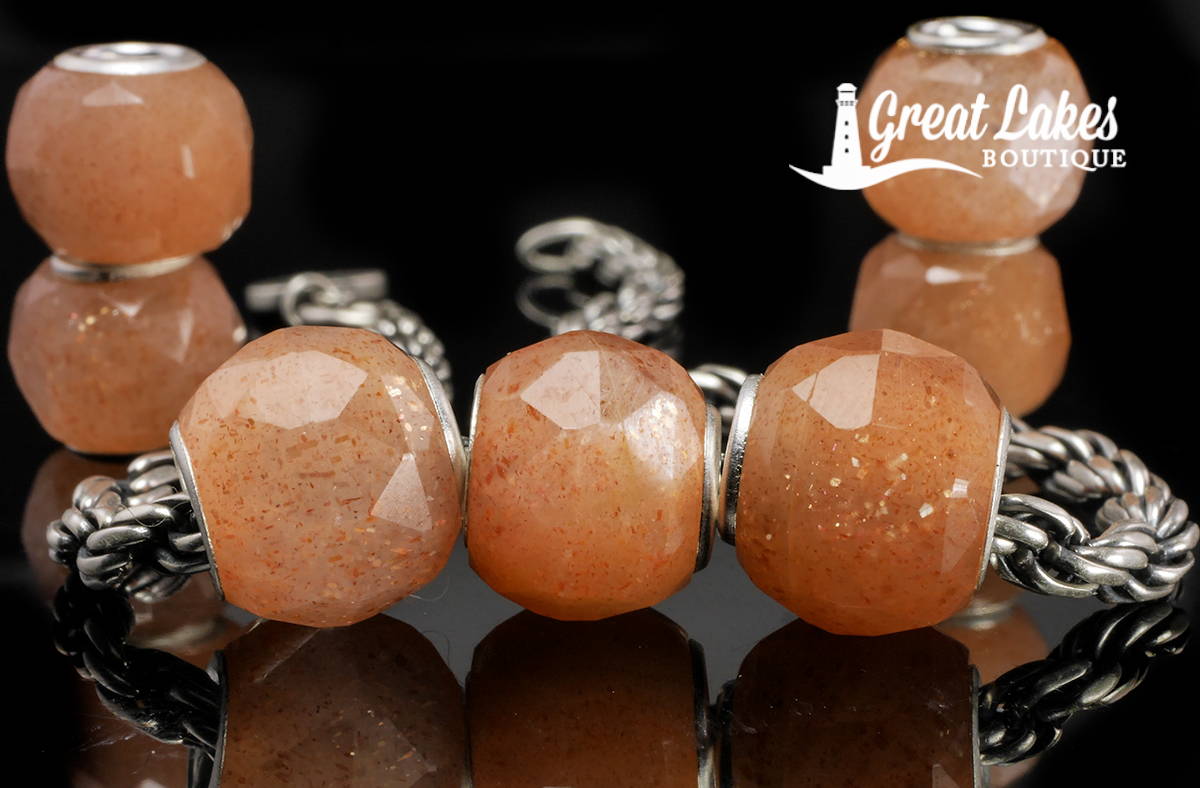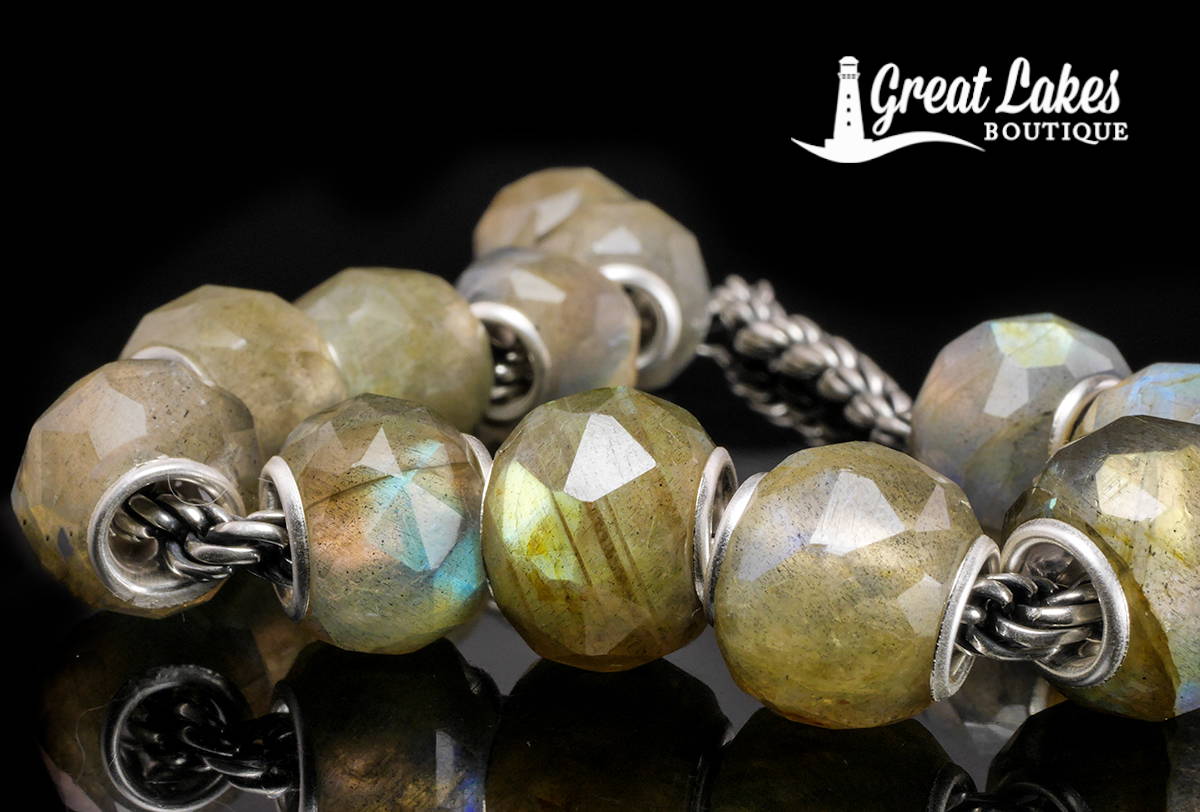 My thoughts? These are cute! I've liked the reduced size since the launch of the Trollbeads round gemstones and I think they work so so well on bangles. When it comes to styling, I love seeing two smaller stones flank a larger, focal stone so there's a lot of fun to be had with this additional size option.