This charm bracelet blog continues our series of articles taking a closer look at certain gemstones. This time it's the turn of the new Trollbeads Serpentine.
We love gemstones here at Great Lakes and we spend a lot of time and effort into trying to offer the best possible live image shopping for our ecommerce customers. This is particularly important for gemstone collectors as they truly vary so much.
As part of the Trollbeads Spring 2020 collection came the new serpentine. Named for it's color, the serpentine is the state rock of California and it actually wasn't a stone I'd ever personally encountered. The stock image Trollbeads chose showed a really acidic looking example and though striking, I was a little hesitant about how versatile that color would prove for the majority of collectors.
The release has only been available for a couple of weeks now so in relative terms not a huge number of these stones have passed through our hands. So far however, we've not seen one quite this shade. What we have seen so far however are stunning and it's proven very very popular.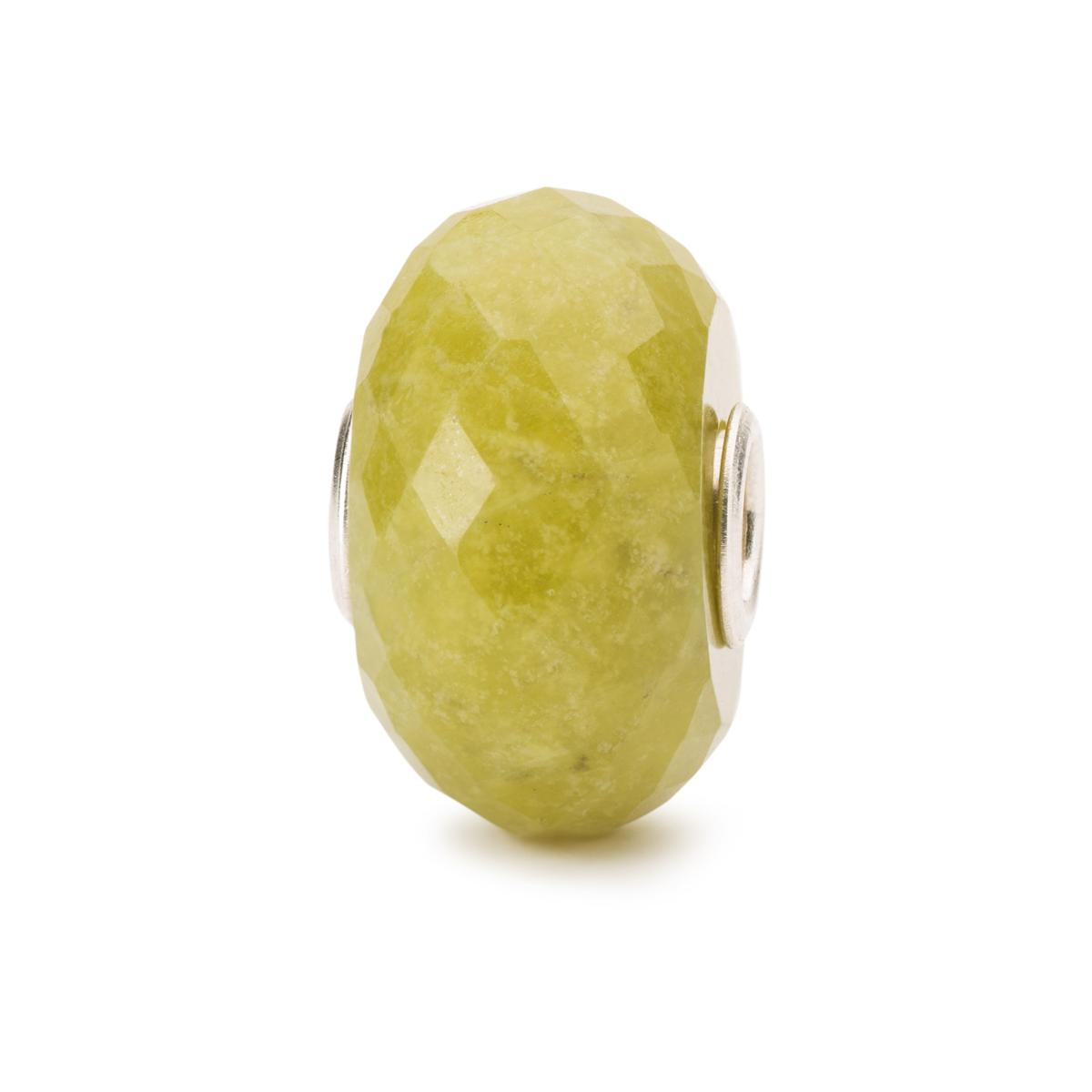 The first thing to note about the serpentine is what a unique shade of green it is. It's no lie that there's a lot of green gemstones out there and of course they rocket in popularity for spring. Is this one far enough removed from others to warrant your attention?
The serpentine is in the center of this shot and I deliberately chose one that seemed quite "average" in it's color; neither a dark nor a light example. From left to right you can see malachite, green strawberry quartz, green aventurine, amazonite, emerald, serpentine, emerald, amazonite, green aventurine, green strawberry quartz and malachite.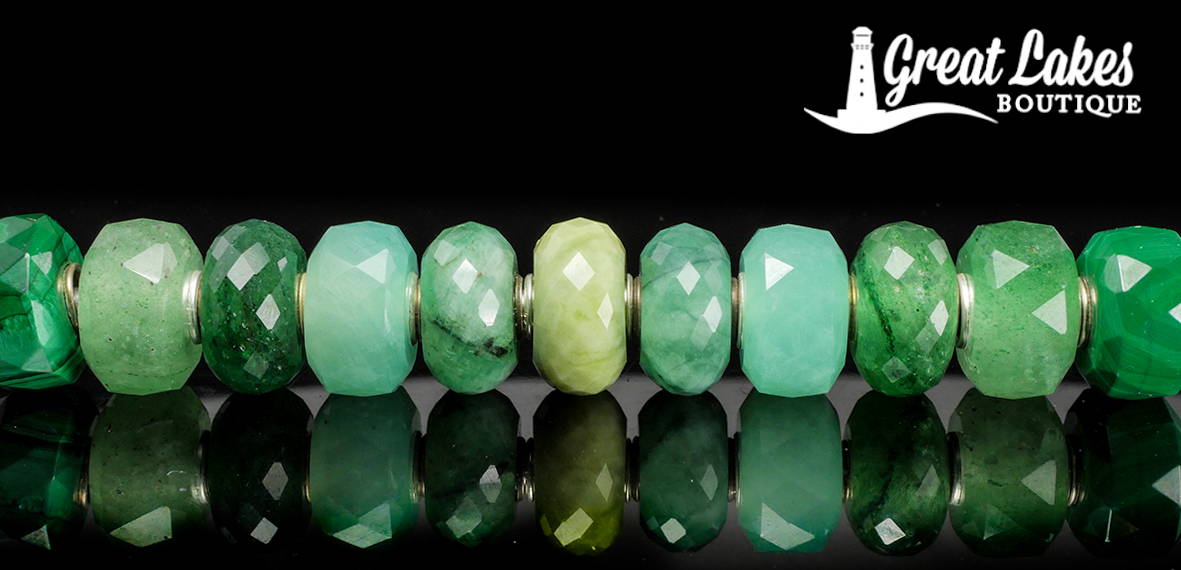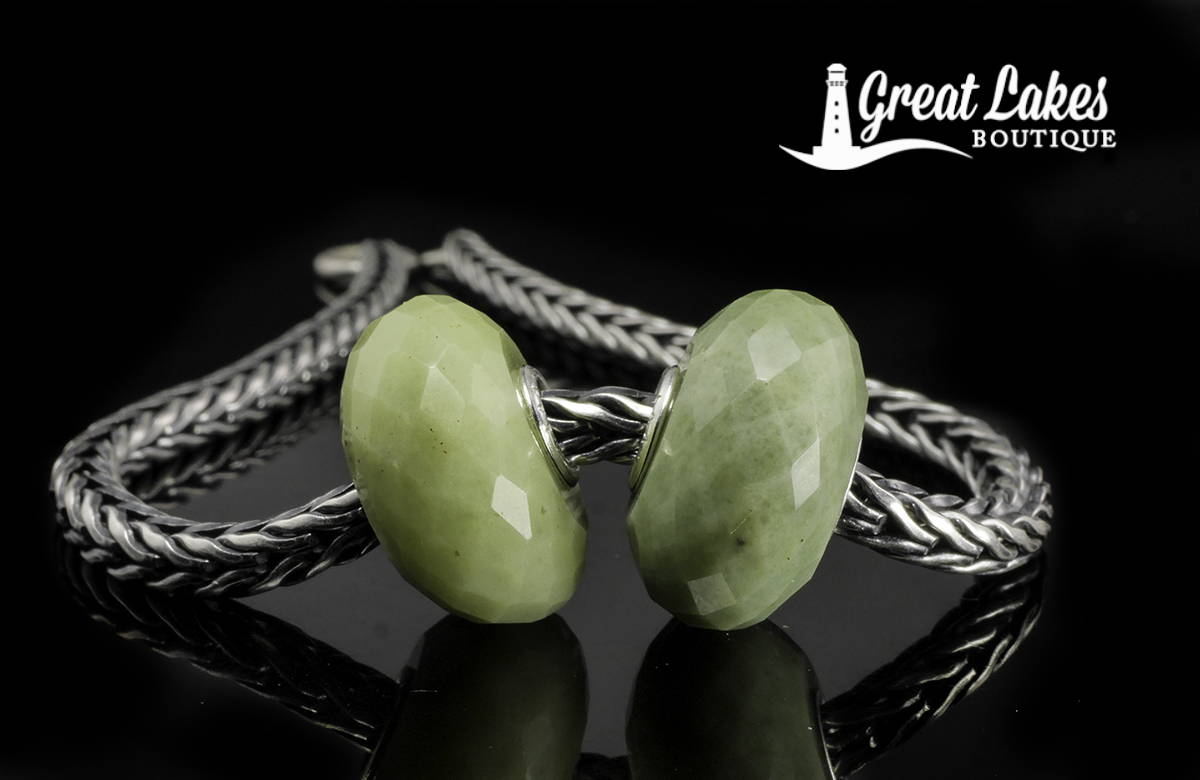 When you look at it in comparison with other stones, it's easy to see just how distinctive a color it has.
It's an opaque stone for the most part and has a somewhat waxy look to it. It's not one that's going to sparkle but there's something altogether soothing about that color.