This jewelry blog brings a preview of The Palace of Amber Necklace of the Year sets, launching later today.
Later today The Palace of Amber Necklace of the Year will make it's debut. As this is something a little bit different (and special) from the brand, we wanted to take some time to explain about these sets. It's been a busy few days for The Palace of Amber as the first of their fall 2021 pieces have debuted too. Though it may seem early for that, there is a reason based on the actual design.
Tonight we'll be welcoming a new jewelry brand to Great Lakes Boutique too and it's one we've been excited about for some time so there's a busy day ahead ;)
The Palace of Amber Necklace of the Year has been planned for quite some time now. These sets feature a very intricately detailed floral frame. There is so much texture here.
They'd look very much at home in a fantasy setting with a real magical air about them. The stones used here are of course labradorites with their iconic flashes.
The pendants come complete with a necklace and no additional lock is needed so they are ready to wear. The stud earrings are then a free gift with each set. These are very special, very limited ready to wear jewelry. The sets will retail at $138.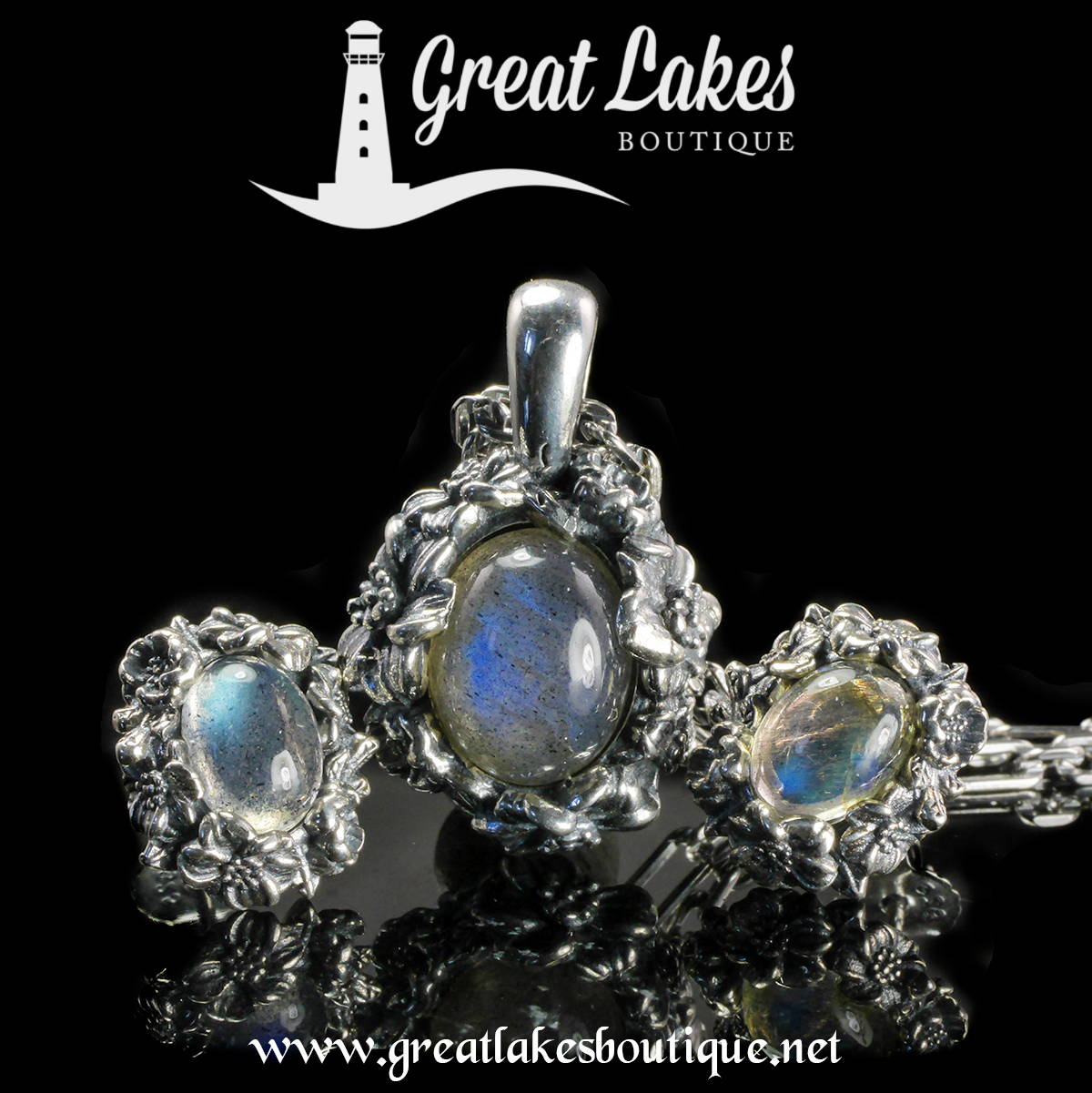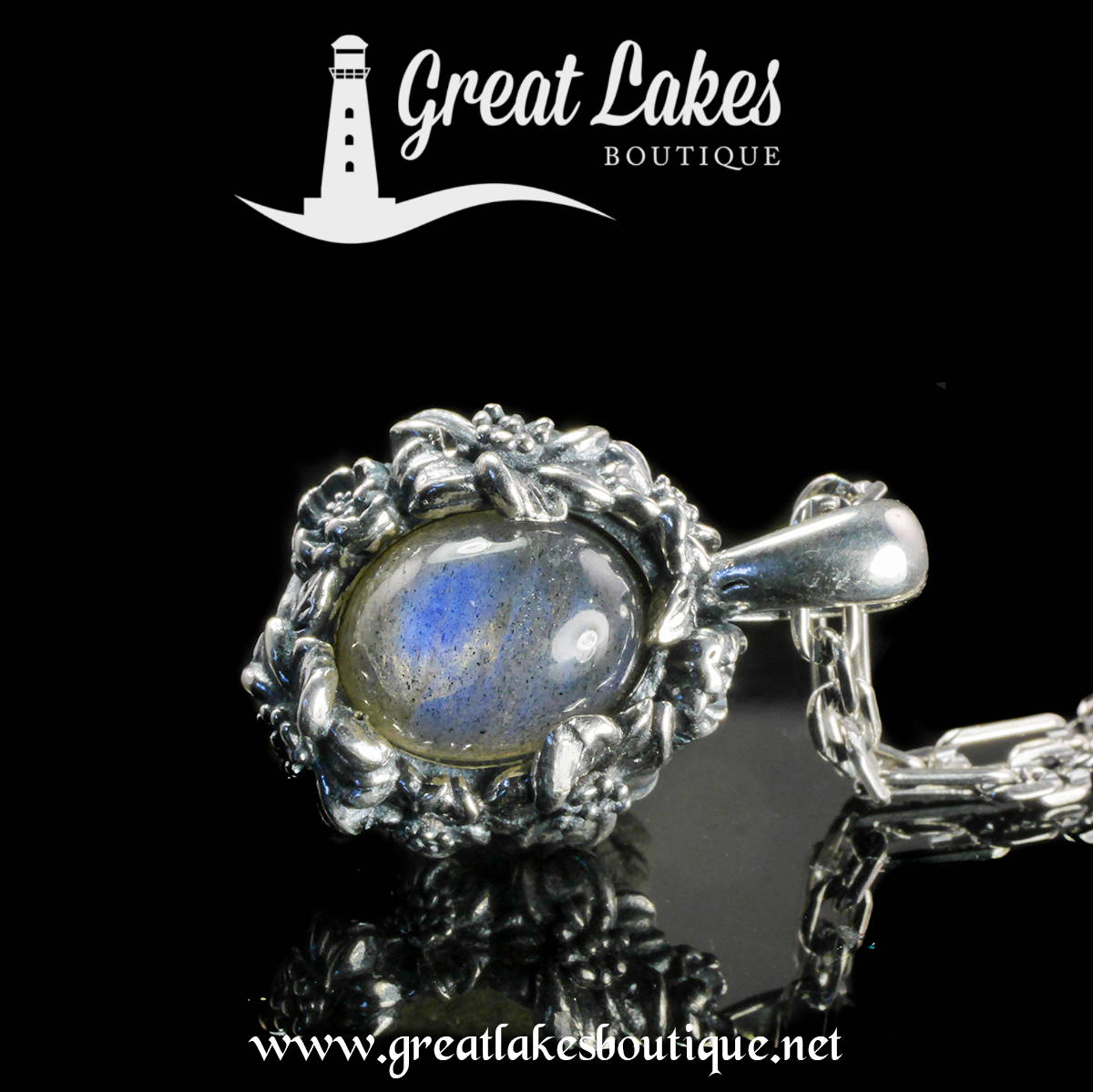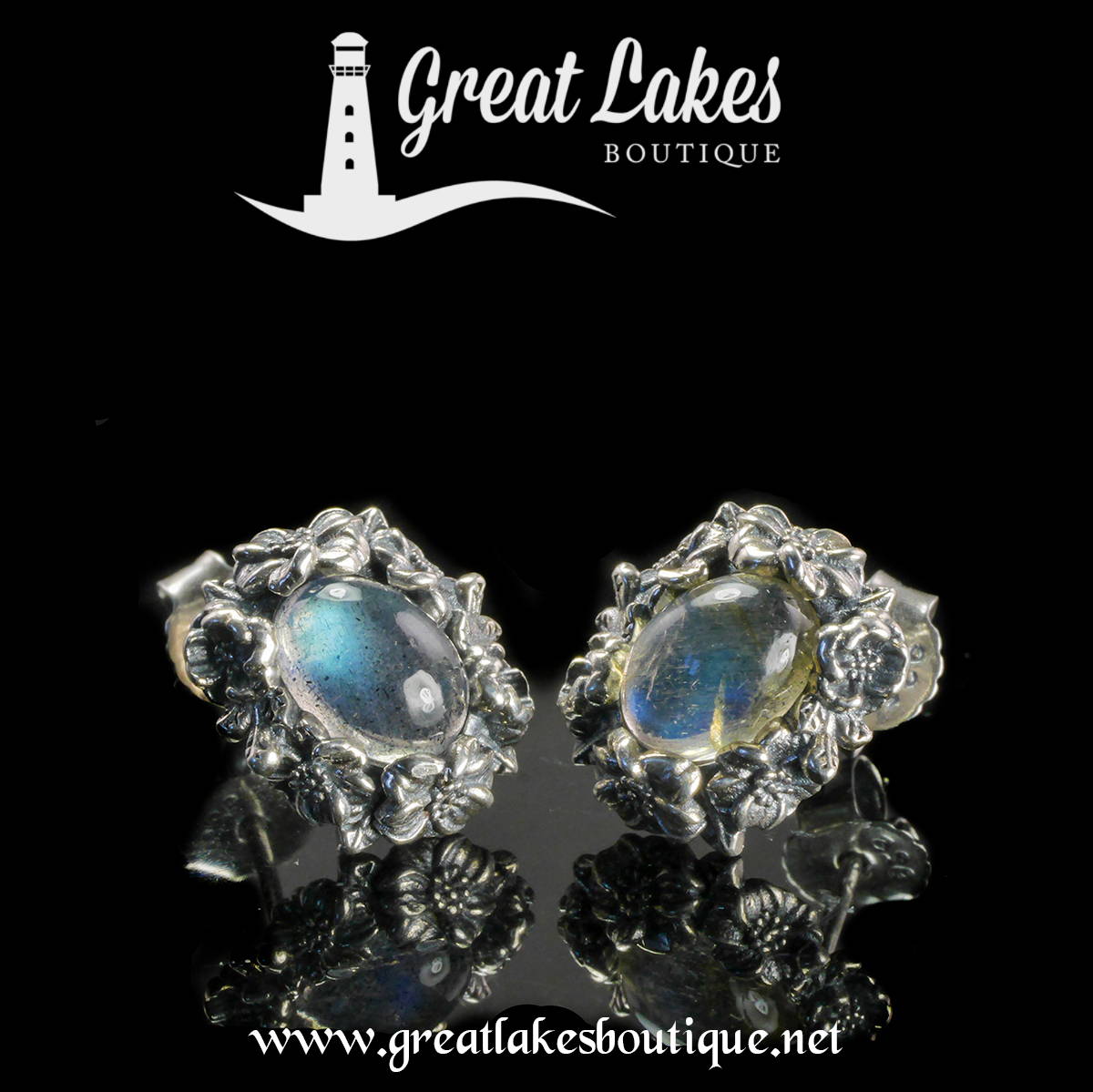 These sets will launch later this afternoon and they will be sold from live images so you can choose exactly the stone you want. Once they are live that will be announced on our social media.
Fall! August is usually the month when we begin to see the previews for the fall releases. The Palace of Amber Love & Devotion is technically part of the fall collection. It features a chrysanthemum, often known as fall flowers as they bloom into October. That said the earliest varieties begin to make their appearances at the end of July so between that and the fact that fall is such an adored season by many, Love & Devotion has now debuted :)
Each of these beads features a small amber droplet so you can choose from live images on the website. This bead is detailed from all angles and I actually really like the leaves on the back.