This Trollbeads blog brings a preview of the upcoming and limited edition Trollbeads Shades of Sparkle Collection.
Next week sees the launch of the Trollbeads People's Uniques which we're really looking forward to here at GLB. Today Trollbeads are confirming their next release and it's a very special limited edition. This came as a complete surprise as we weren't expecting more new designs until the Trollbeads Fall 2021 release. I think these qualify as a very good surprise too ;)
The Trollbeads Shades of Sparkle Collection features six limited edition diamond beads and will launch on Friday August the 6th.
Trollbeads recently ended their series of country exclusive diamond beads. The beads themselves were all stunning but some collectors were saddened about the difficulty in obtaining certain designs. Shades of Sparkle is a really good solution.
These six beads are ombre colored and you'll find shades that feel a little similar to some of the country specific beads. Others are wholly new! They look absolutely dazzling and I'm already yearning for pairs and even more of some designs.
All of the Shades of Sparkle beads will retail at $72 and again these are limited editions.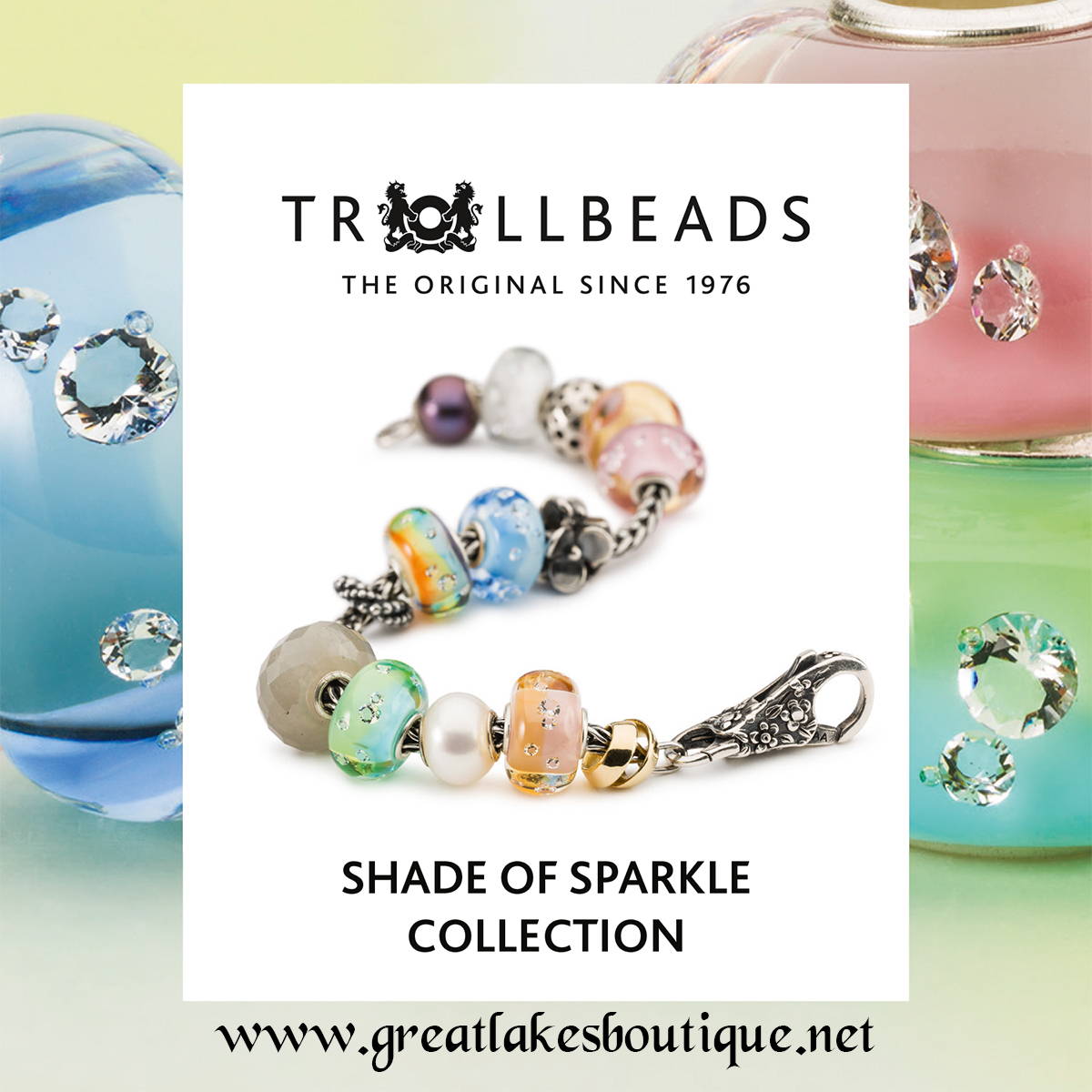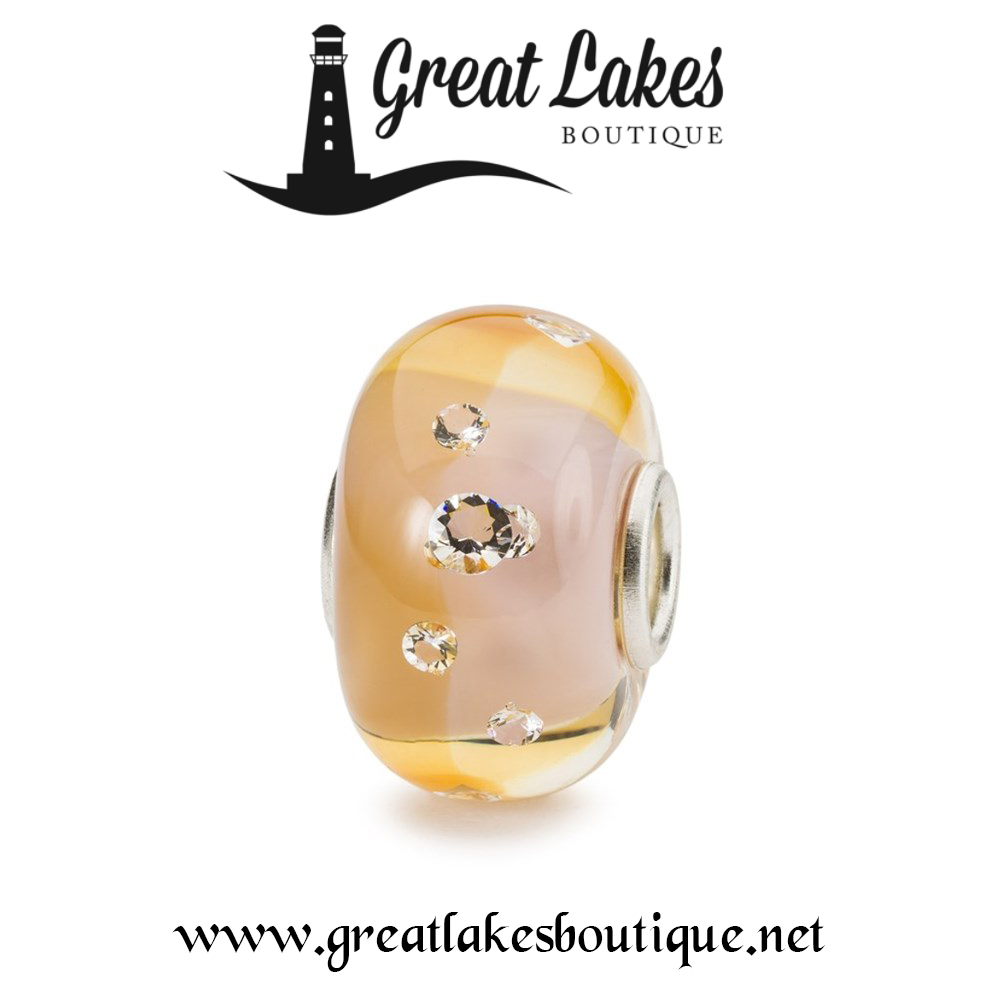 First is the Trollbeads Shades of Sparkle Peach. This one is a little reminiscent of a combination between the Diamond Bead Amber for the USA and the Peach Amber from China.
The Trollbeads Peach Diamond was a difficult bead to obtain for many and this is such a beautiful blend of colors.
I'm so excited to see how these ombre colors look in person and how much variation we might be seeing too.
The Trollbeads Shades of Sparkle Lagoon has the beautiful blue shade, not too far removed from the Trollbeads Taiwan Diamond Bead, though I think it could be a little paler. The other side is quite a bright shade of green, it's softer & paler than both the Crocodile bead of Australia and the amazing Trollbeads Evergreen of South Korea.
It's an amazing summer shade though and will fit so well with all of those summer beach and ocean bracelets and bangles.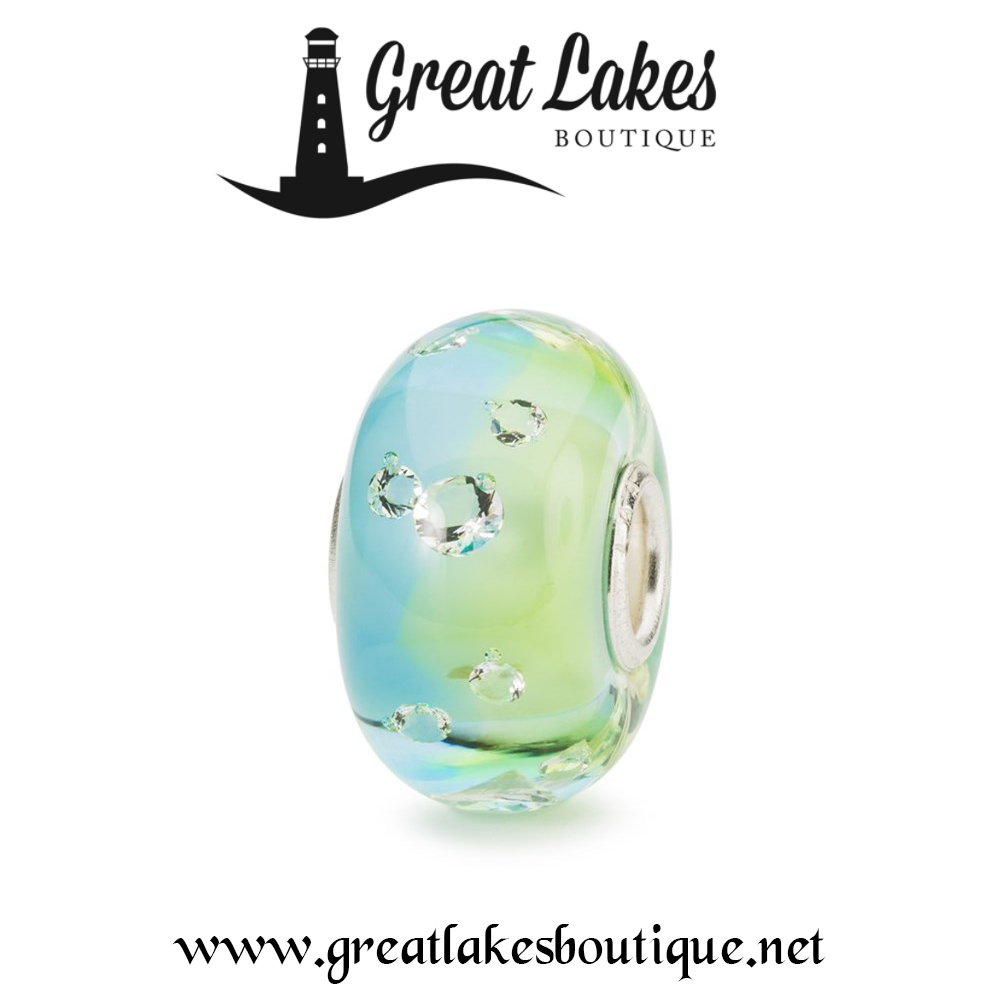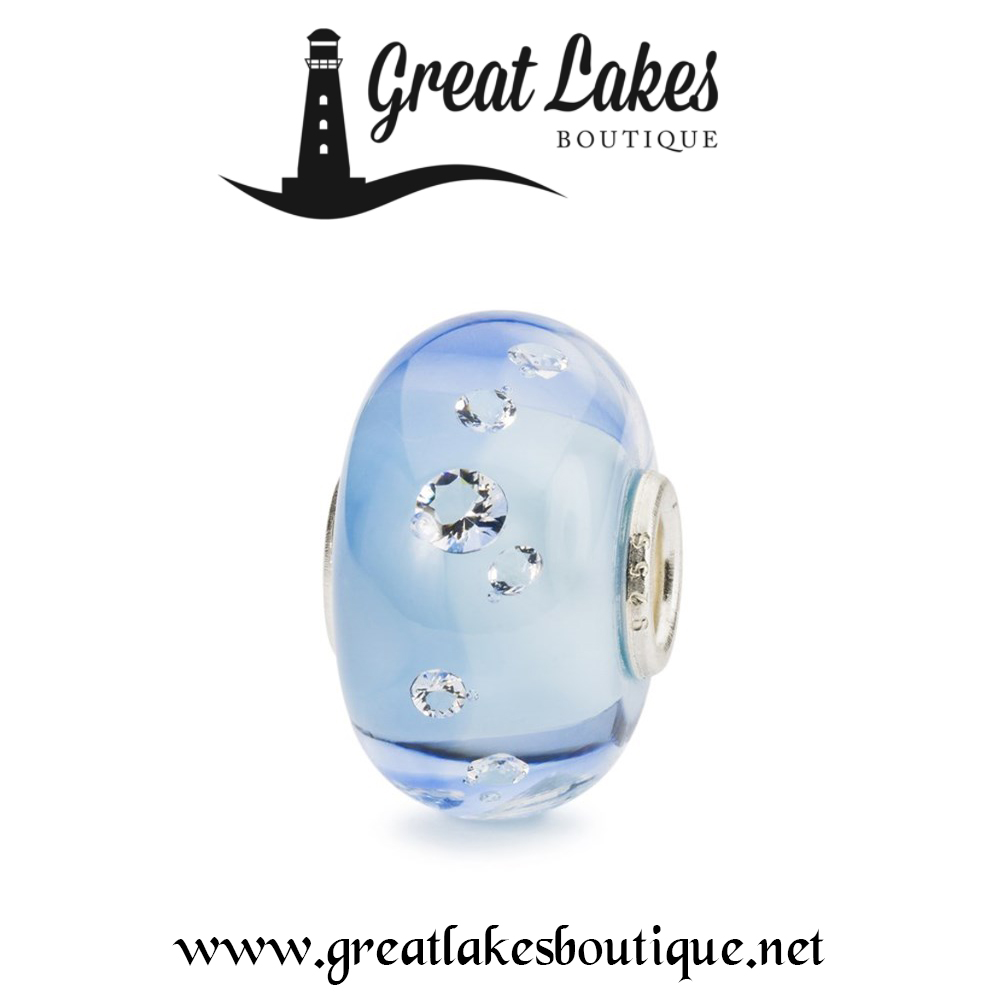 The Trollbeads Shades of Sparkle Pacific bead is a mix of cool blue shades. The paler side is a little reminiscent of the Trollbeads Siberian Frost, the exclusive bead of Russia.
Meanwhile the darker side is closer to the Trollbeads Victoria Harbor bead for Hong Kong, albeit quite a few shades paler.
Again the colors aren't an exact match but they are a nice alternate for those who couldn't collect the country specific beads.
Next is the Trollbeads Shades of Sparkle Rose and this is a completely new shade. Over the years I've seen so many requests for a soft pink diamond in the country specific list and this is a beautiful example.
The colors feel similar to the limited edition Trollbeads Plum Tree from Trollbeads Day 2020 and that design was incredibly popular!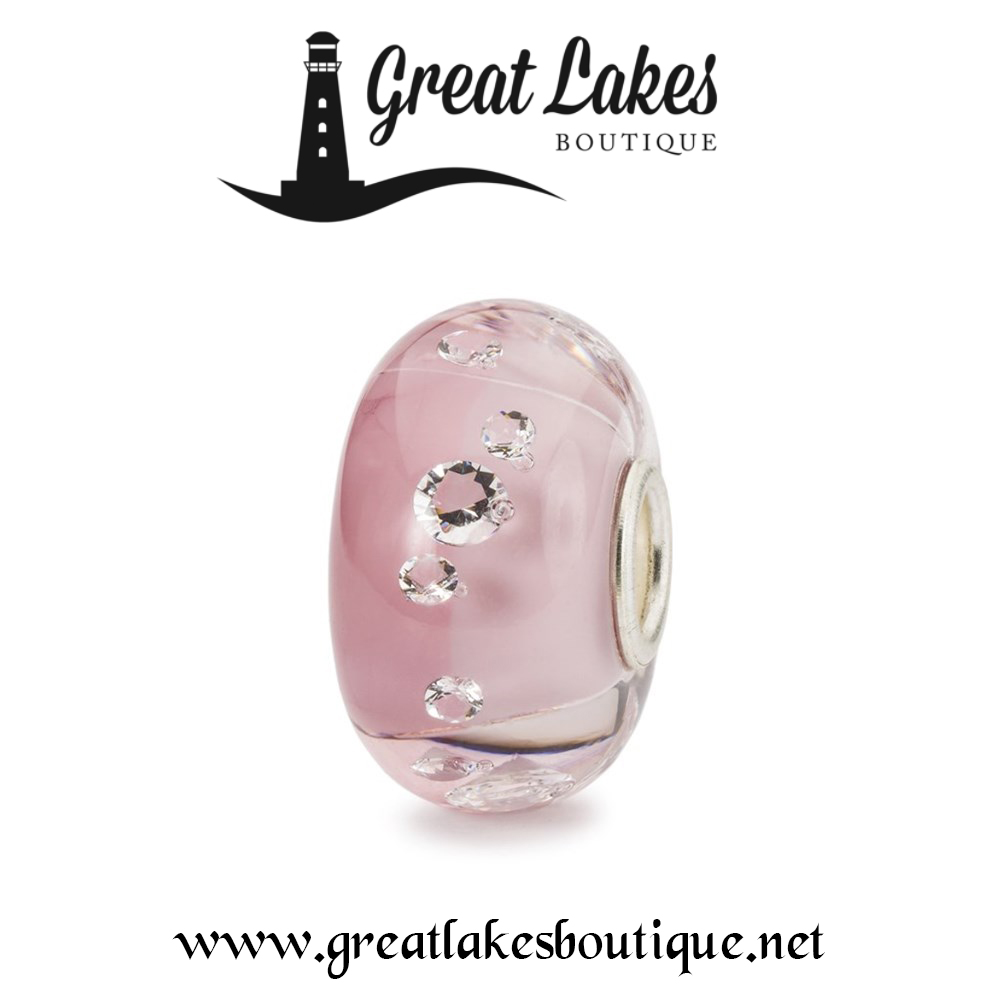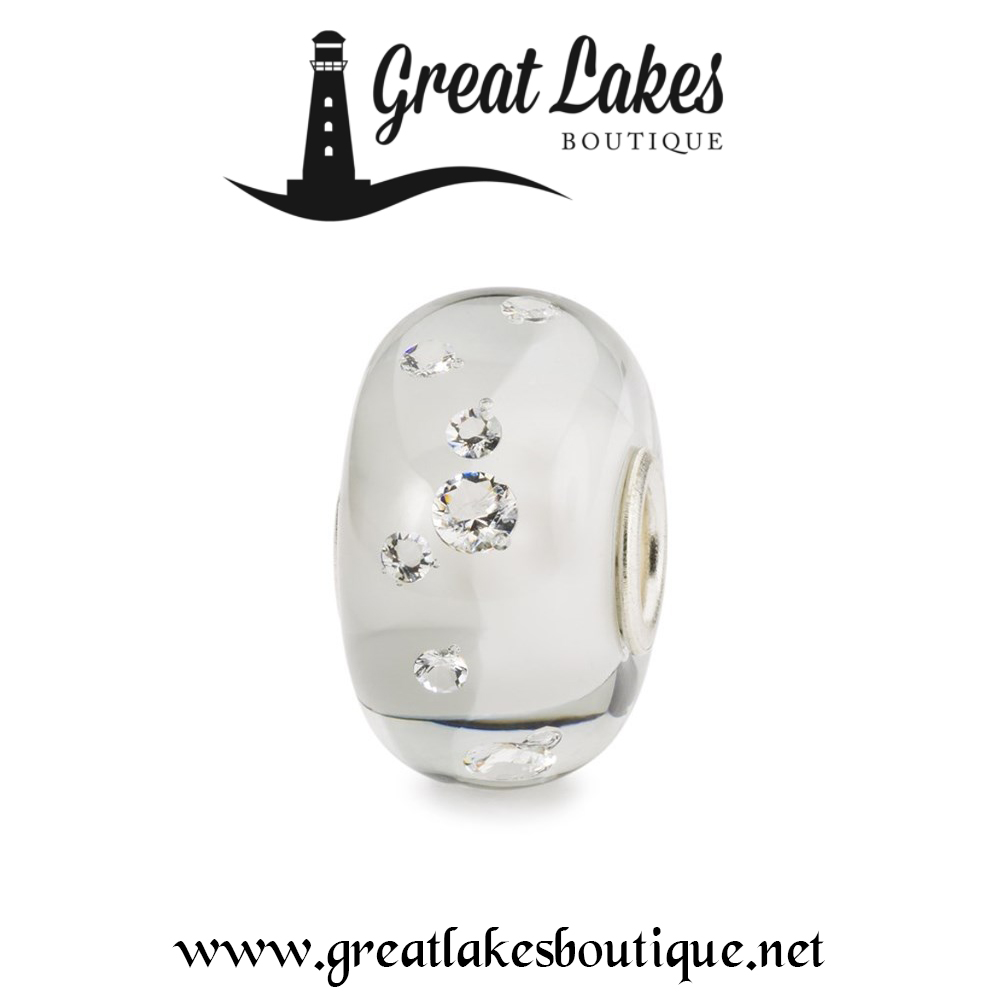 The Trollbeads Shades of Sparkle Silver is a definite favorite for me. The Danish Diamond Bead was known as the Trollbeads Nordic Twilight but quite a bit darker than this bead.
I can't help but think how beautiful this will be on winter themed combinations and again I'm really looking forward to seeing how much differentiation there is between the pale and dark sides.
Lastly but by no means least is the Trollbeads Shades of Sparkle Rainbow.
During 2020 the limited edition Trollbeads Together Apart debuted at the height of the Coronavirus. It was a huge success and we had so many people gifting the bead to their collector friends and family who they were unable to see.
The popular design is back with the cubic zirconia of the diamond beads and the end result looks so pretty!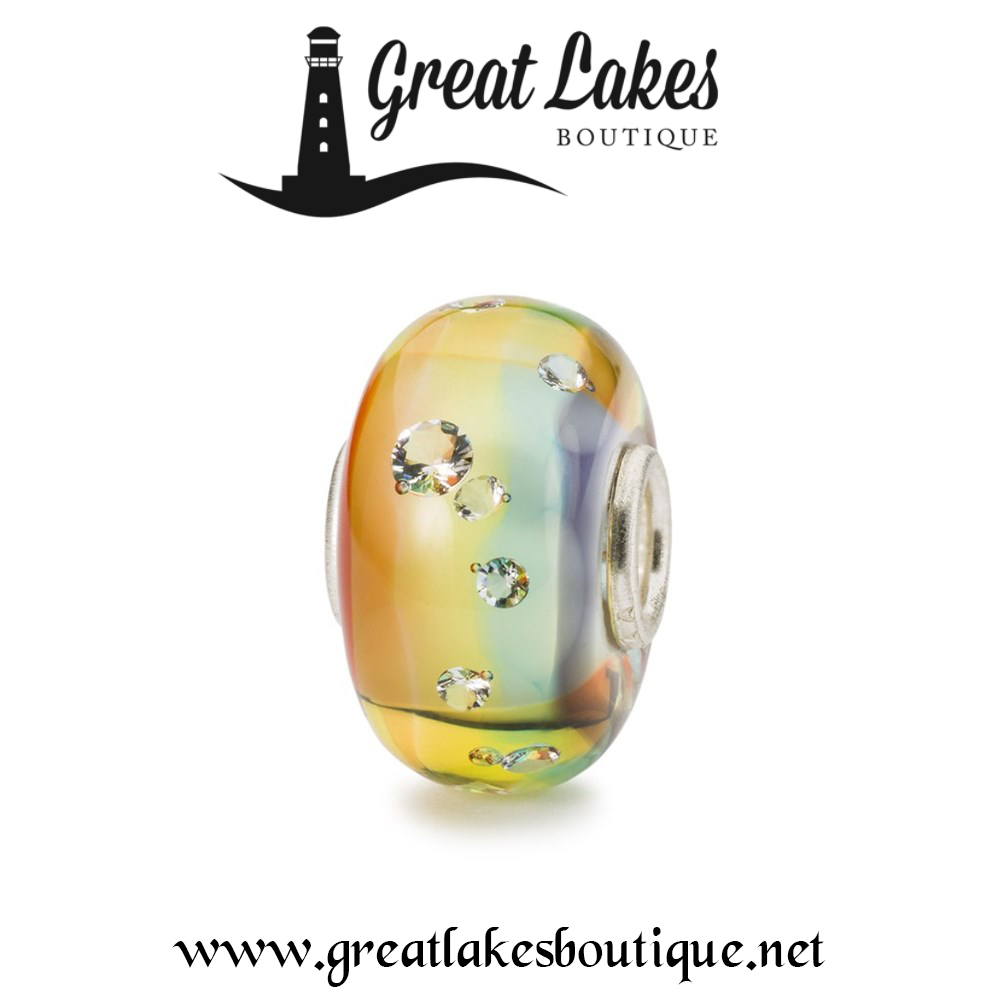 Between the Trollbeads People's Uniques and then the Shades of Sparkle Collection, we're in for a really exciting few weeks with this brand.