This bead bracelet blog brings a little fall inspiration starring The Palace of Amber PeekCatBoo.
The Palace of Amber PeekCatBoo debuted last night as one of the first new designs for the Halloween & Thanksgiving holiday season. It's so cute! It's actually two beads that can be combined into one, with the kitten and the pumpkin as two individual pieces.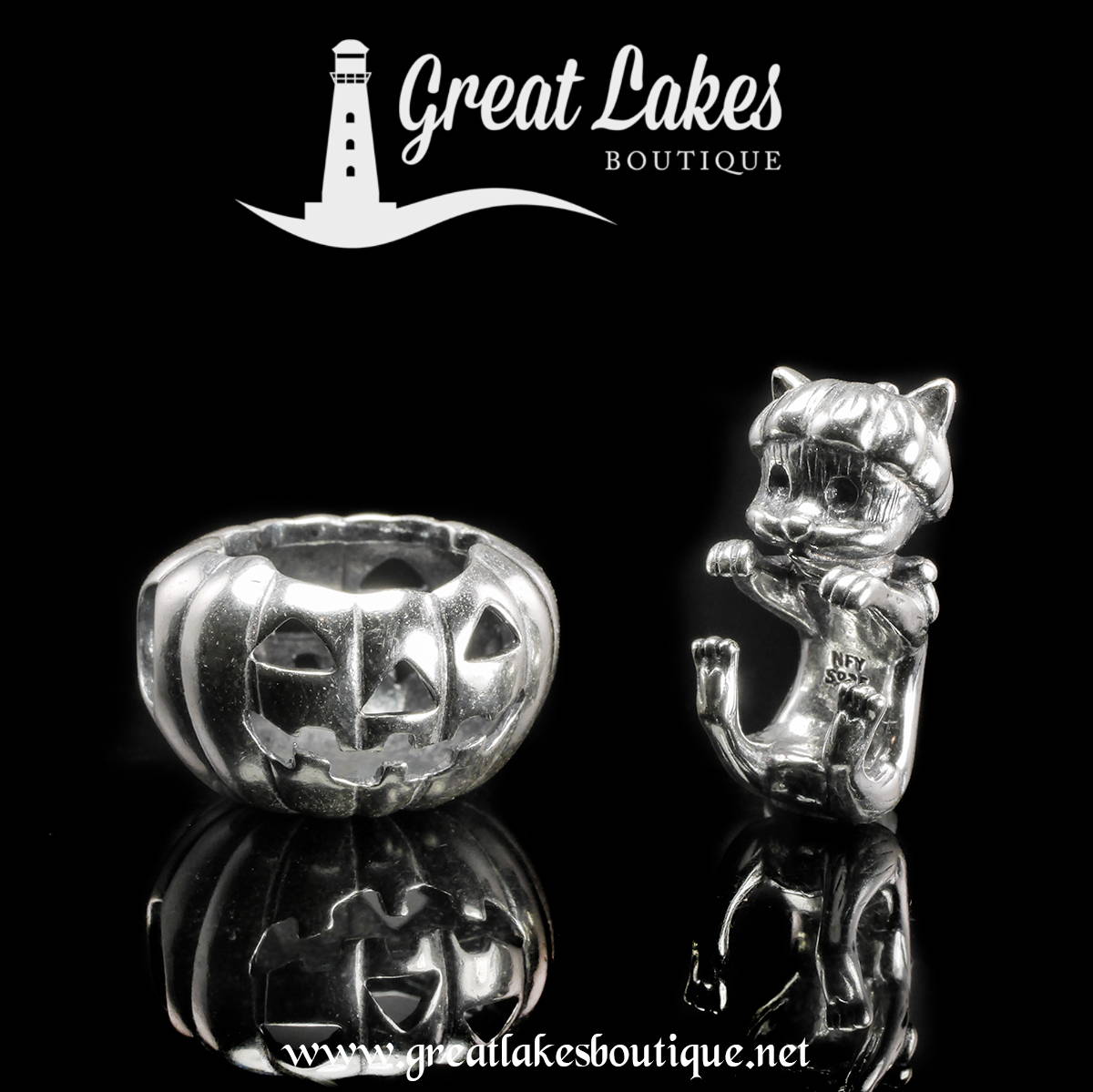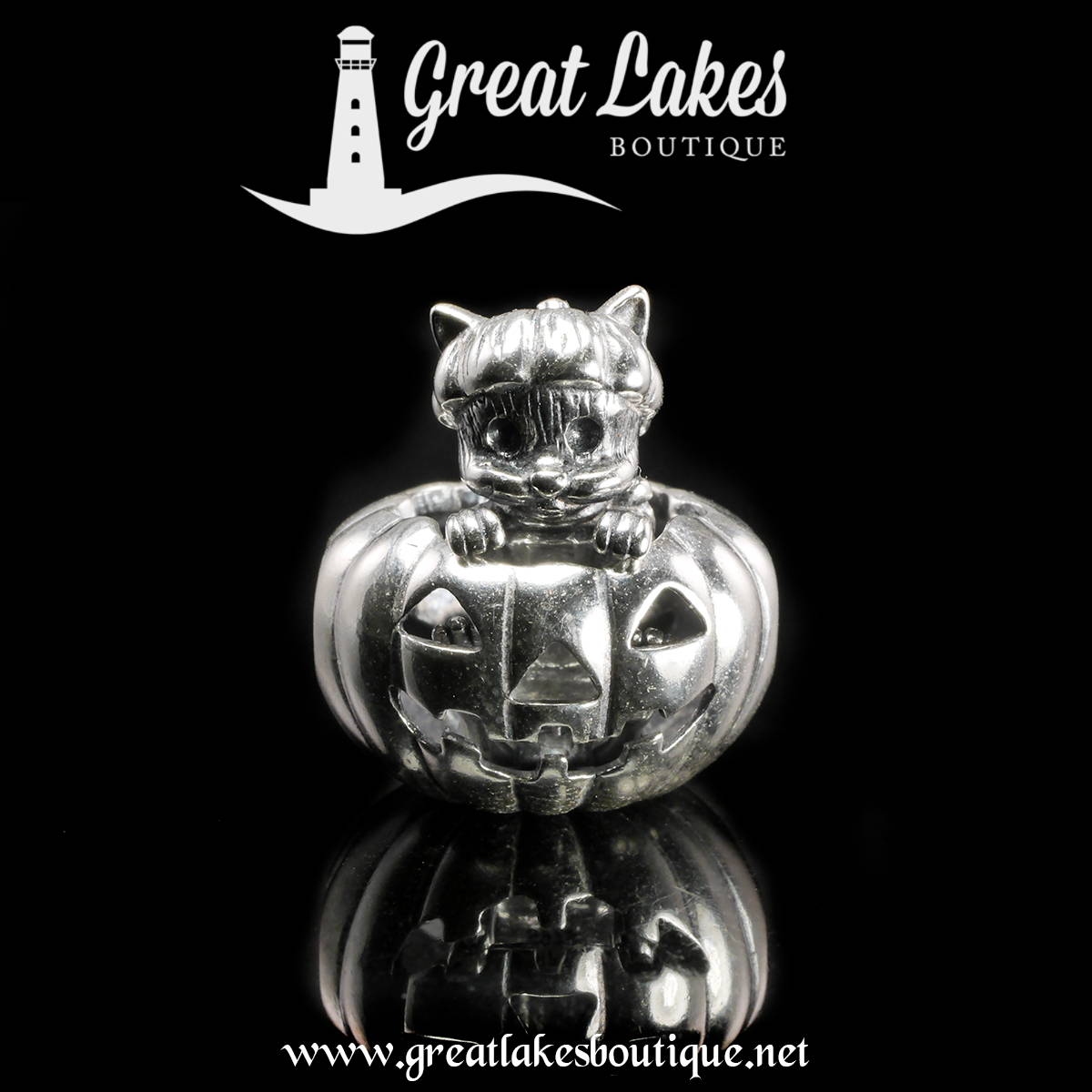 Today we're sharing a little fall inspiration for this bead. It uses quite a few of the new pieces from The Palace of Amber, alongside some beautiful autumnal shades by way of gemstones, porcelain and glass.
It's always nice to see how all three of the materials can work together and also how the sizes actually compare on bracelet. Live image bead listings are great to shop from but they don't offer much context for sizing and how everything can be combined.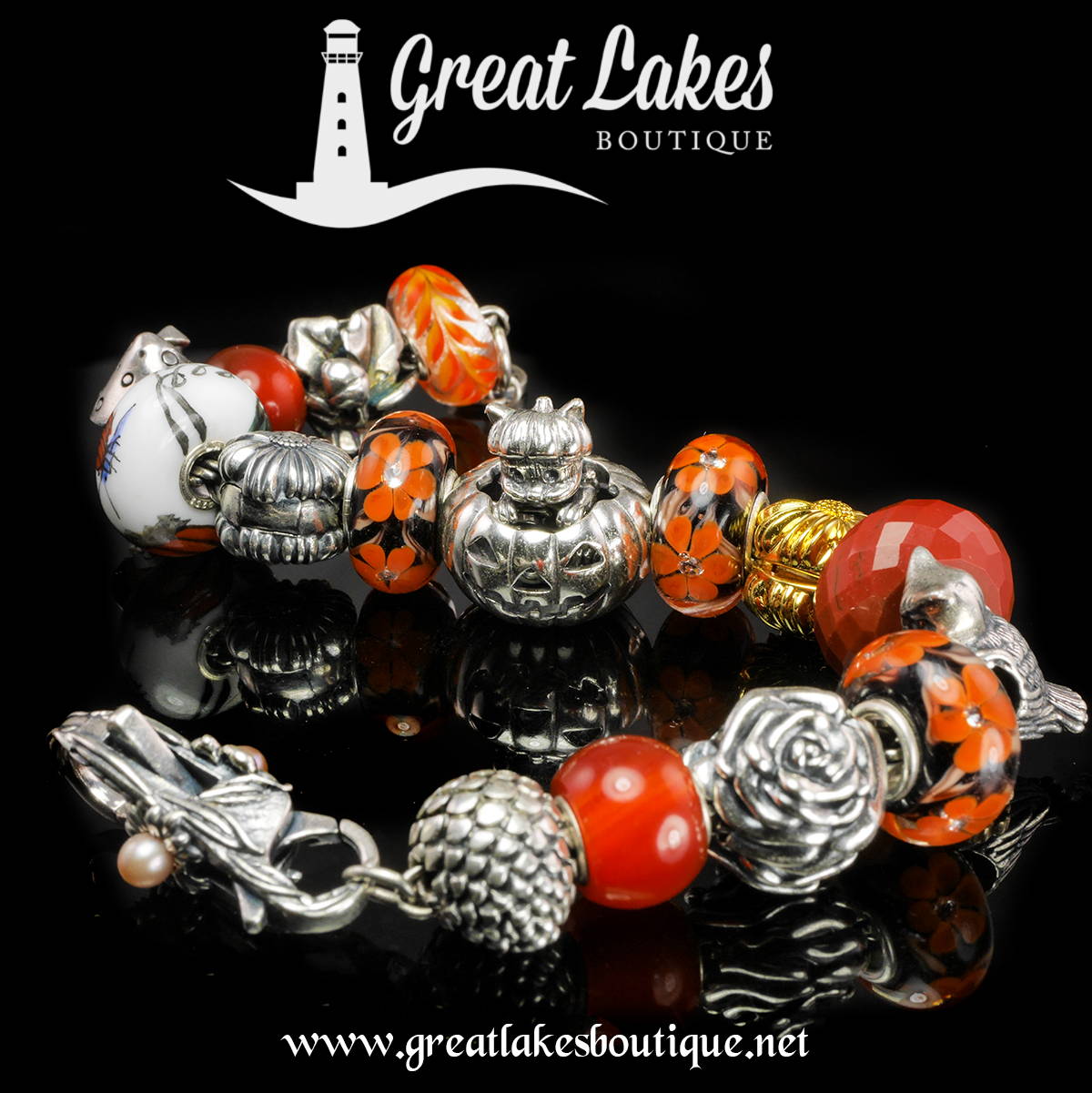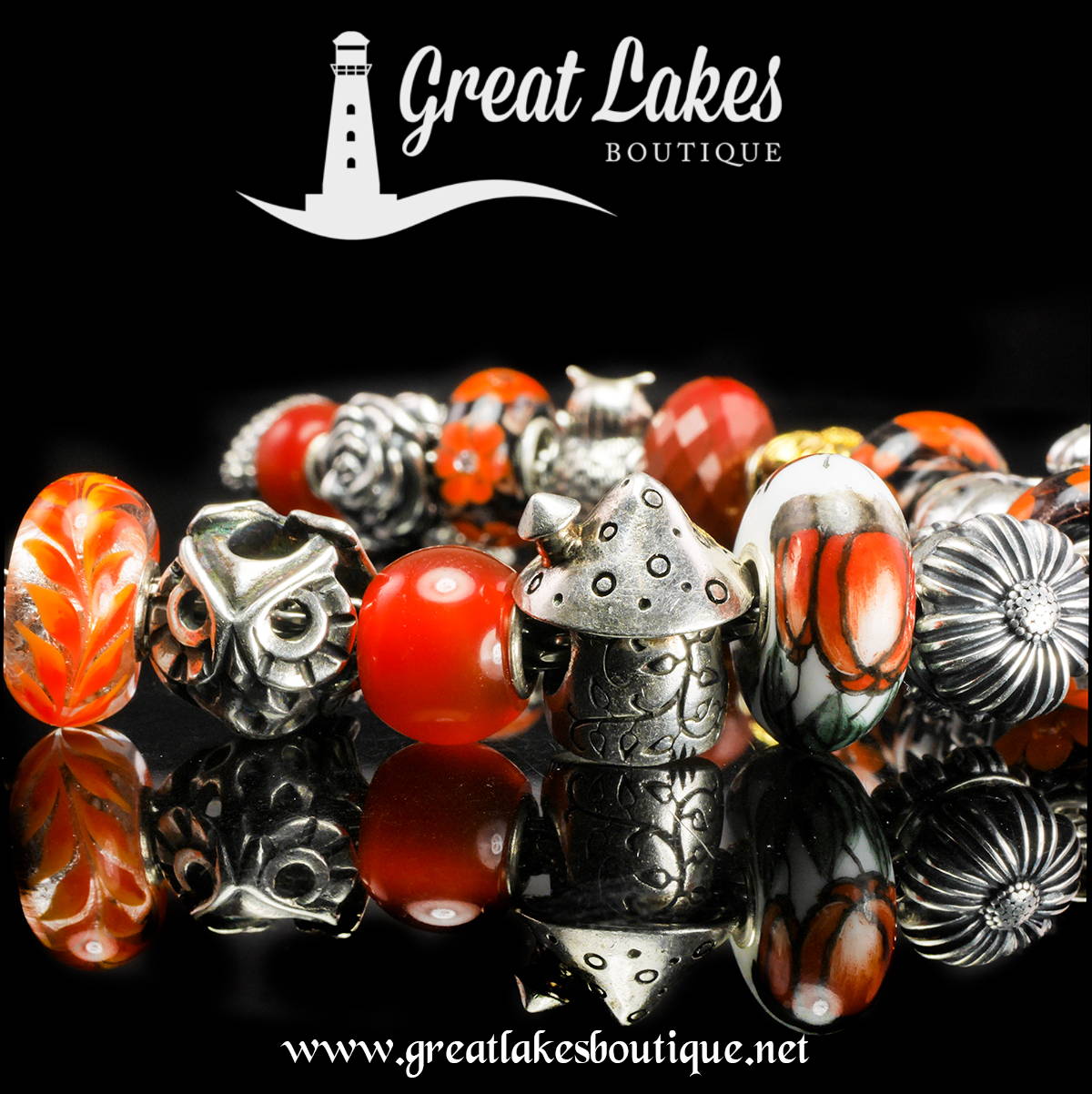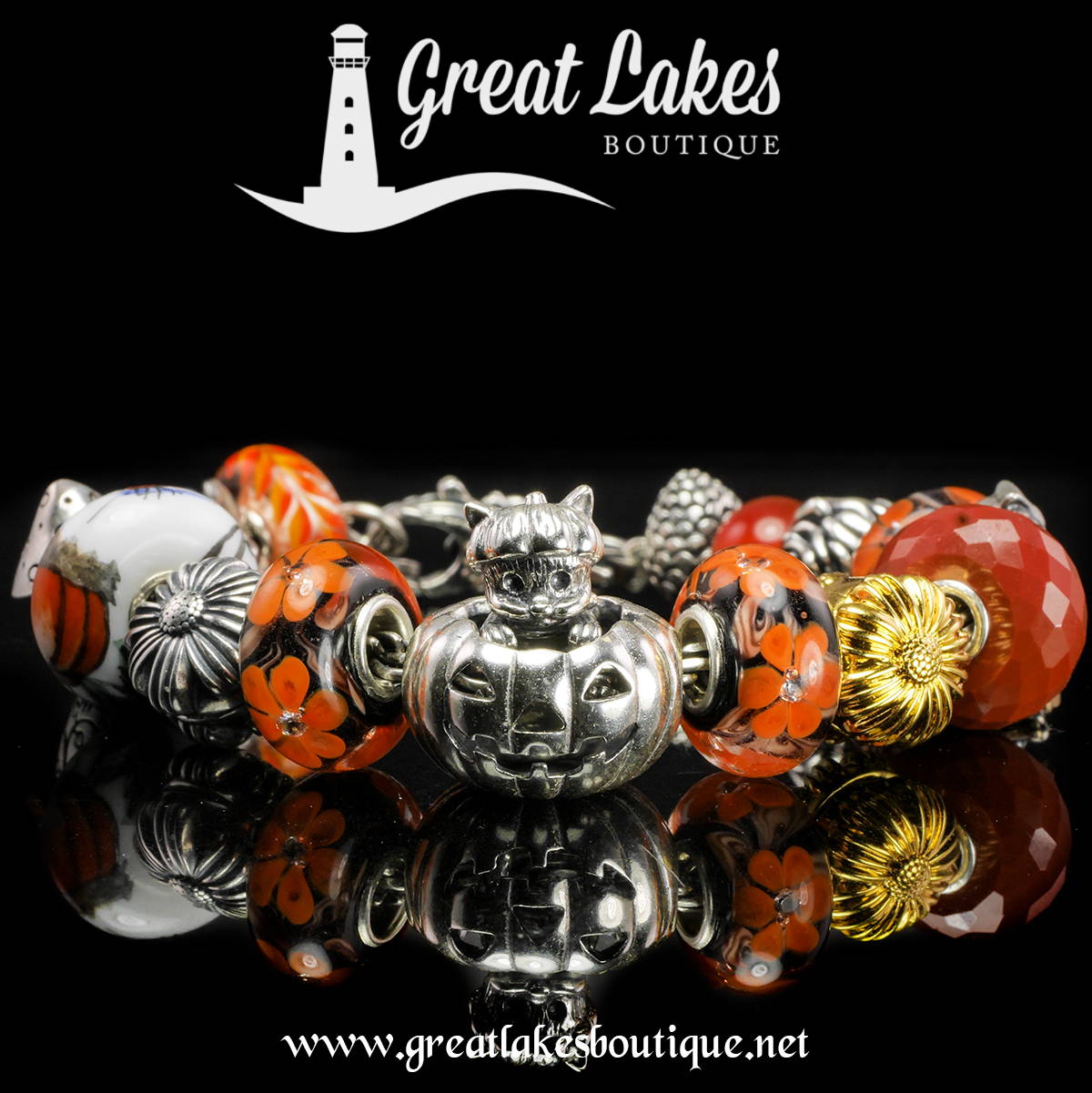 The new PeekCatBoo is the focal here and it works well this way as it is quite a chunky piece. The exact dimensions can be found on the product page. You'll find multiple of the new Star Flower glass which was a limited edition for October and the last of our stock of those is currently live. Also either side of the PeekCatBoo are those new Cosmos Flower Clips, one in silver and one in Spark. This is such a pretty clip! Though it's too early to say, I suspect these are going to prove extremely versatile moving forwards and regardless of the season. The size and shape are very easy to work with.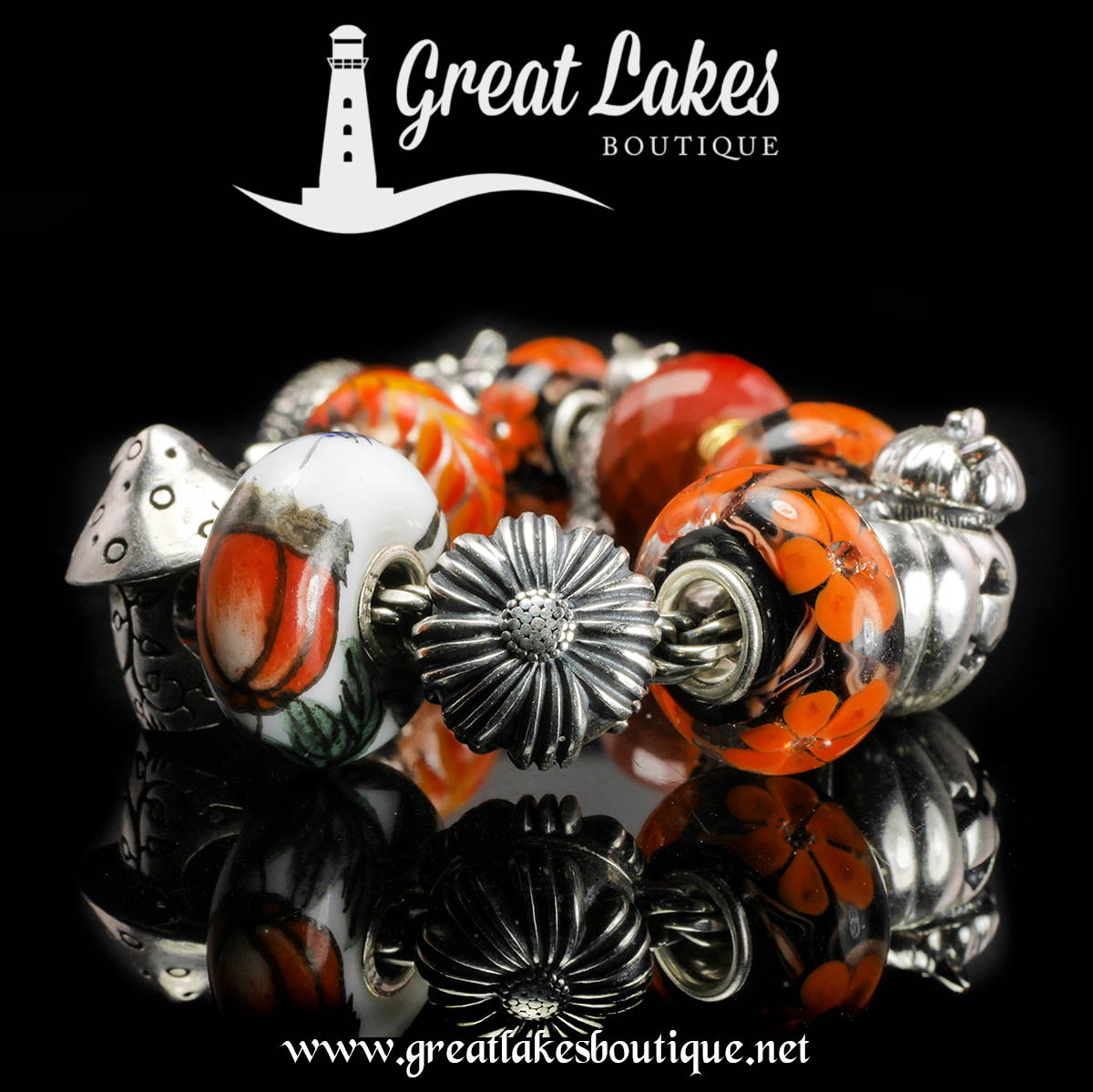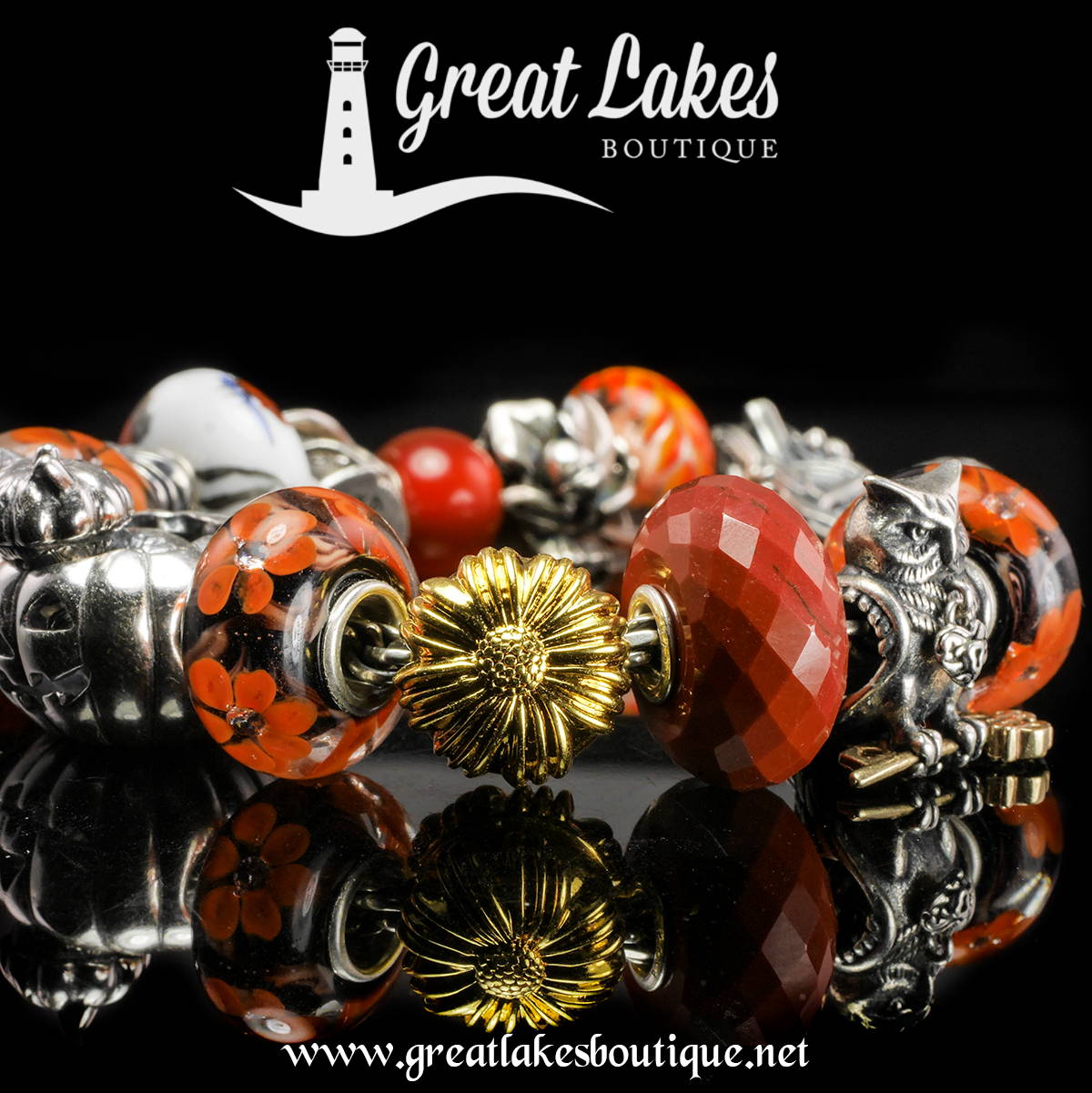 The clasp is the new Cosmos Flower Clasp too and again this is available in either the silver or the Spark finish. One thing we've really liked about the recent locks from this brand is the double ended levers. Generally speaking the smaller end of locks works by just pressing it in which can be awkward depending on the design. These newer clasps from The Palace of Amber have had levers on both end and they're much easier to use.
To the right of the lock is the beautiful Trollbeads Golden Foliage which is still a real favorite when it comes to fall glass for me.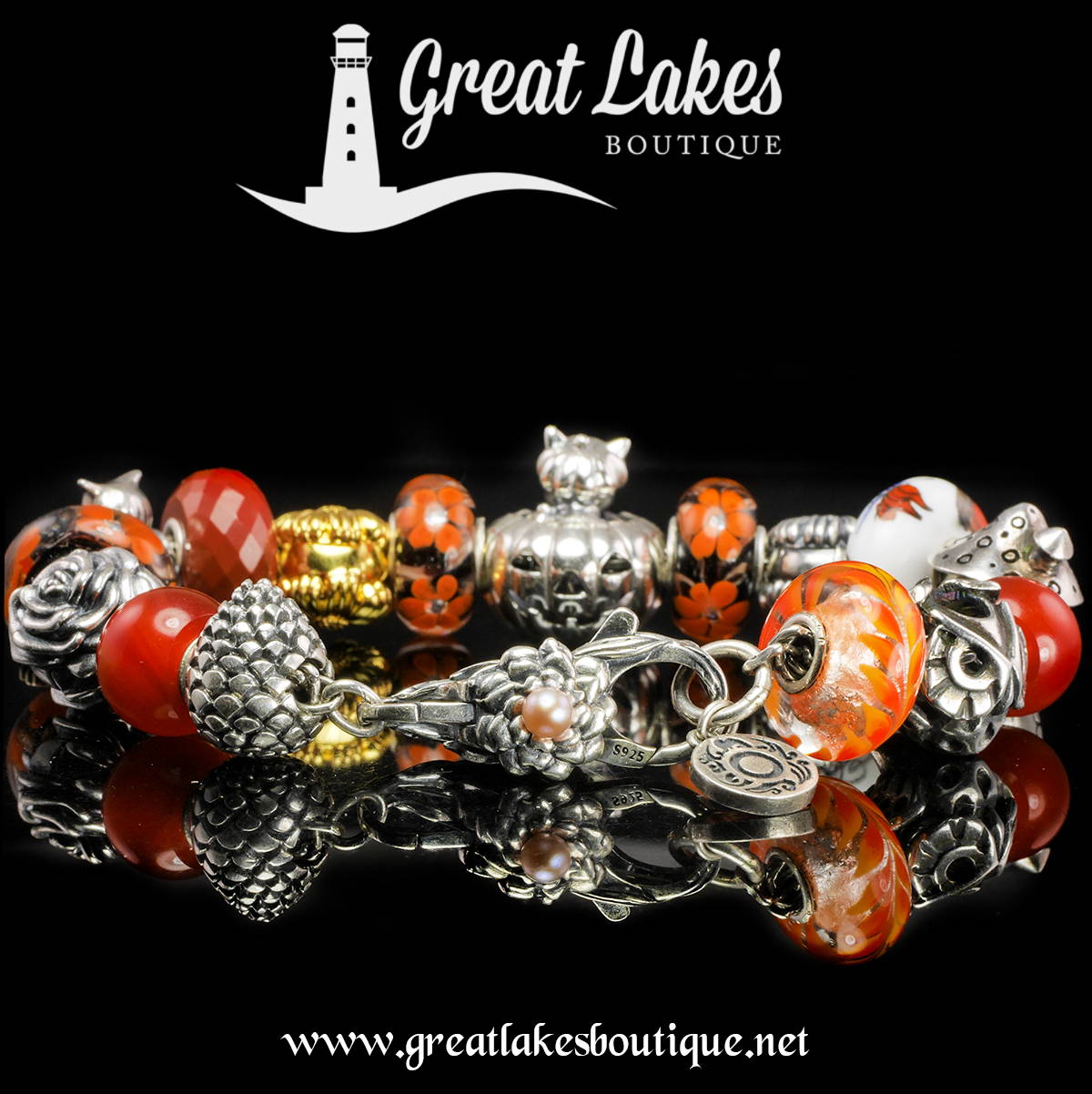 Other notable inclusions are Noctis (the owl,) the new Rosa Clip which again I think is going to prove one of those pieces we just use so often and the new Trollbeads red jasper. When the Trollbeads Fall 2020 collection launched, I gravitated towards the hornblende as it's just so dramatic! I do love the stone and it's proving such fun on Halloween bracelets but the red jasper is definitely a staple.