This bead bracelet blog brings a little inspiration for The Palace of Amber Orange Malachite, one of the key gemstones for the fall 2020 season.
We're huge gemstone fans here at GLB so when the orange malachite was first mentioned to us, our interest was definitely piqued. We love playing with color palettes so new season gemstones and the colors they appear in are really important to us. The Palace of Amber Orange Malachite has now launched and of course there's variation to be found. These beads vary from corals and terracottas, down to cinders, pumpkins and burnt oranges. There's none of the bold tangerines that can be so tricky to wear. It's a very elegant, warming stone that can be perfect for the fall and this evening we're sharing some of our own styling ideas.
We'd never heard of orange malachite at all. Whenever I think of malachite, I think emerald green. For those of you familiar with gemstones though, it's actually incredibly easy to see this as a malachite. Yes the color is different but the pattern of the stones and those very unique striations are identical to it's green counterpart.
This is a very opaque stone, almost looking a little waxy which is again very consistent with the green malachite.
This time around the cut is The Palace of Amber's original, so these are quite chunky beads.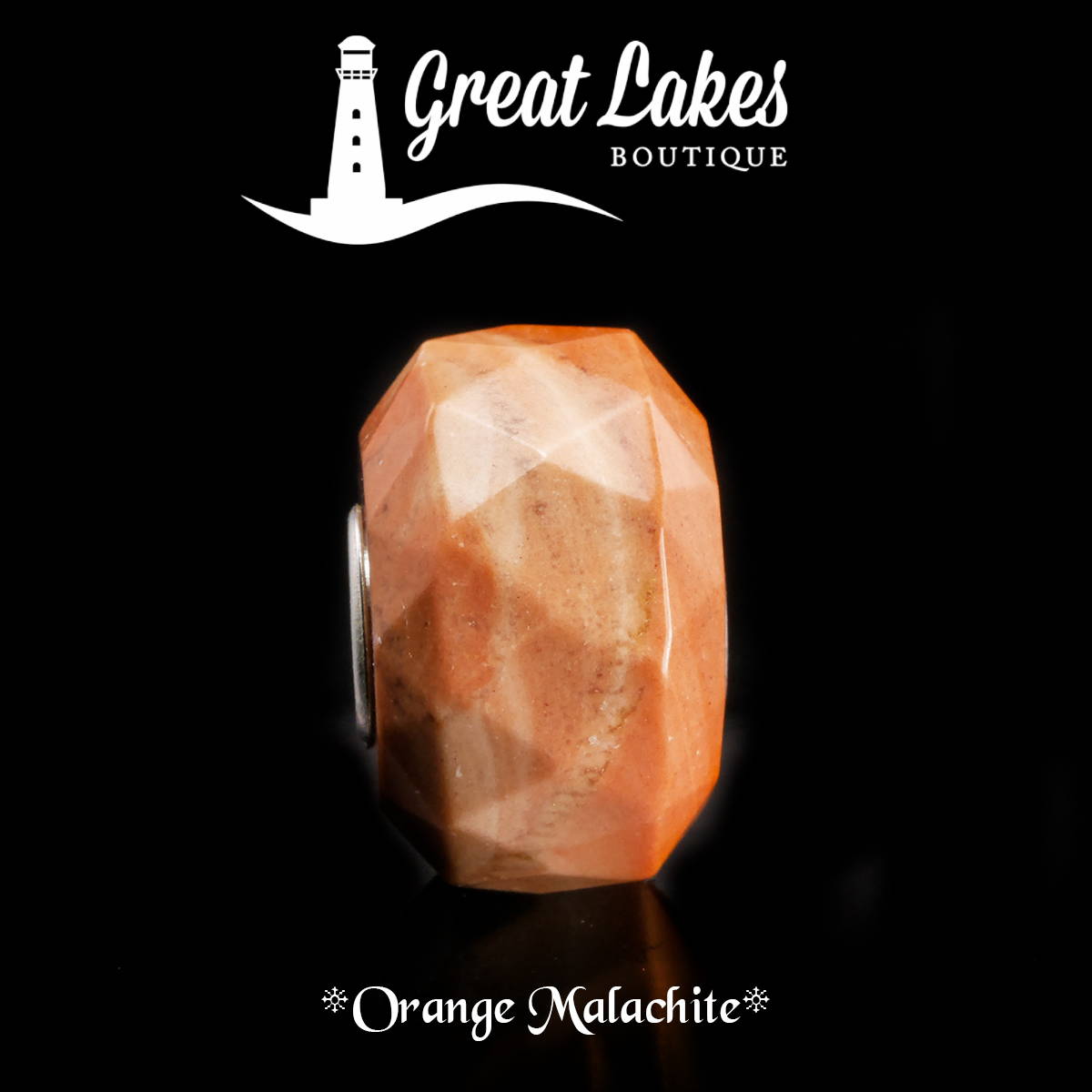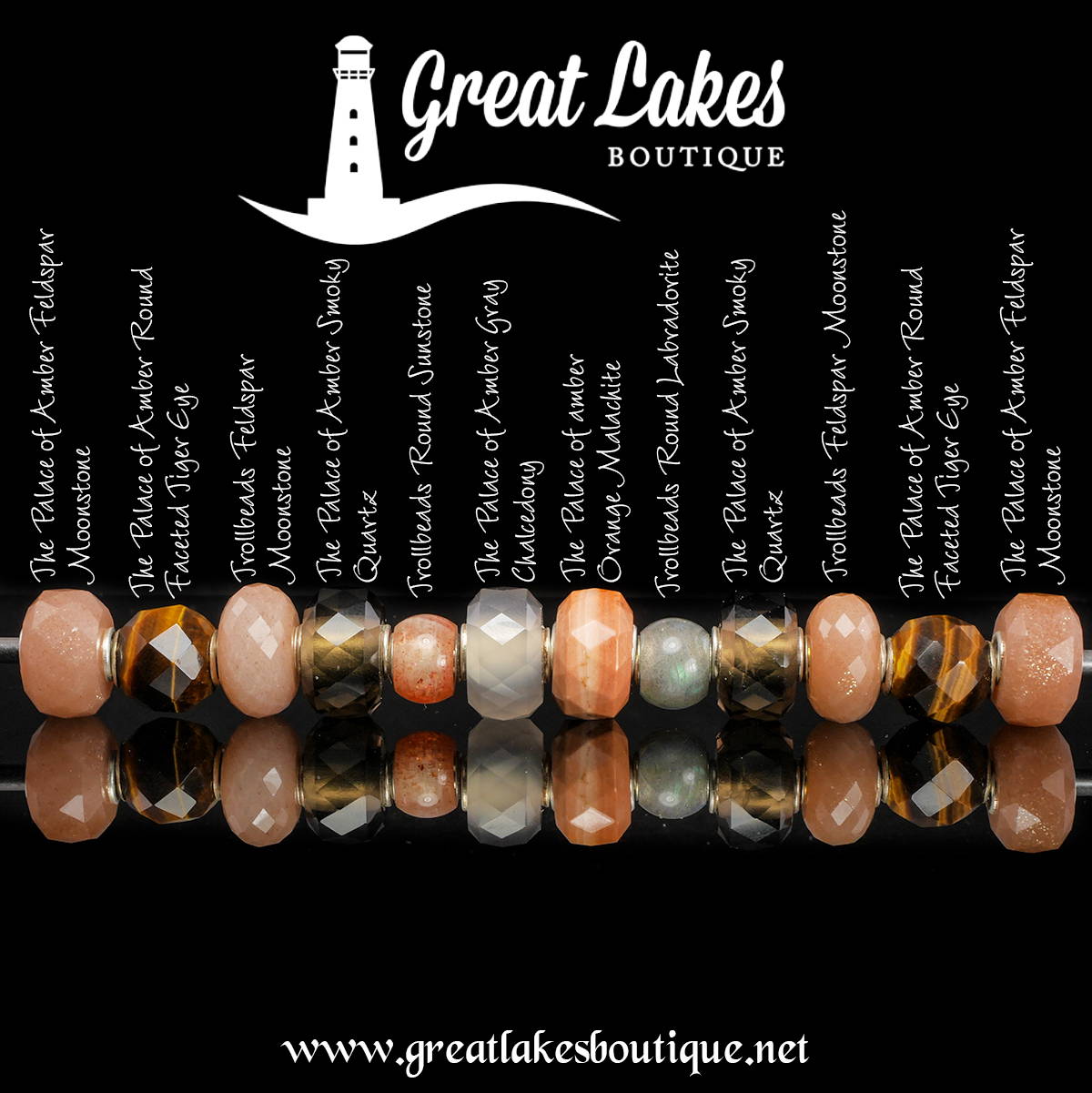 Obviously we have the benefit of being able to see so many stones together. Many of you don't and it can be really difficult to visualize the different shapes and cuts across brands.
Pictured here is our chosen color scheme for this stone and it's at the cornerstone of The Palace of Amber fall 2020 palette.
More importantly it shows you a comparison of stone sizes between The Palace of Amber and Trollbeads. You'll find both original and round faceted cuts from The Palace of Amber, alongside both the original and smooth round gemstones from Trollbeads. You can see this is a chunky stone!
We love these warming shades of the malachite but they can be overwhelming. We recommend styling them with the chocolate shades of smoky quartz and tiger eyes and the more neutral taupes of gray chalcedony or labradorites.
This prevents the orange become too much and adds a luxurious fall vibe to the whole combination.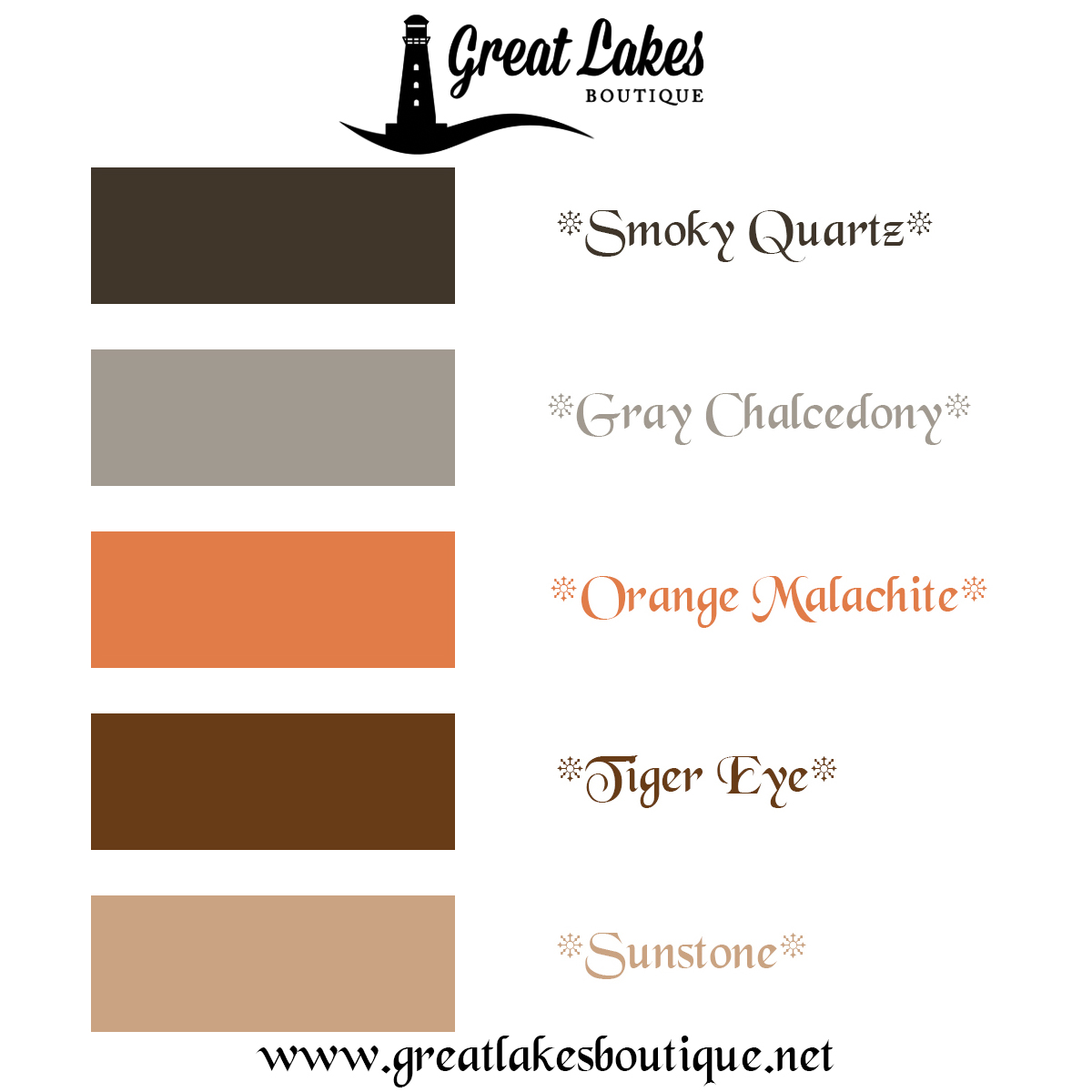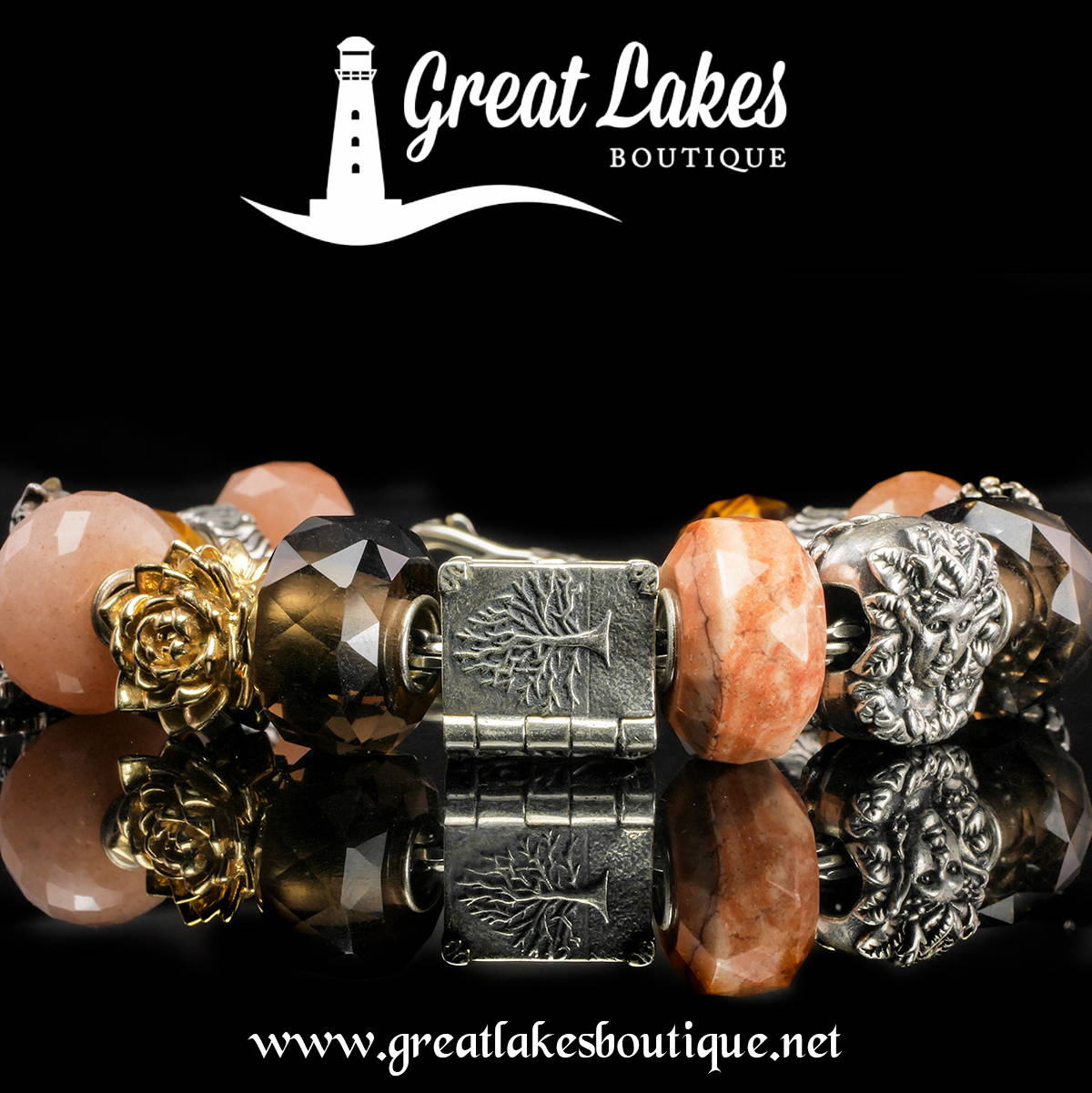 The silvers (and gold) were all chosen for their fall inspired designs. You'll find The Palace of Amber Story as the focal (and please be warned we are now low on stock and once sold out, Story will be retired.) The Redbalifrog Green Goddess and Log Stoppers are notable inclusions and do remember that until Sunday night, if you spend $100 or more on Redbalifrog you can claim one of those Log Stoppers as a free gift. Spend $100 or more and you'll qualify for a pair.
You'll also spot The Palace of Amber Fortitude in Gold which is just stunning and the only one we have too.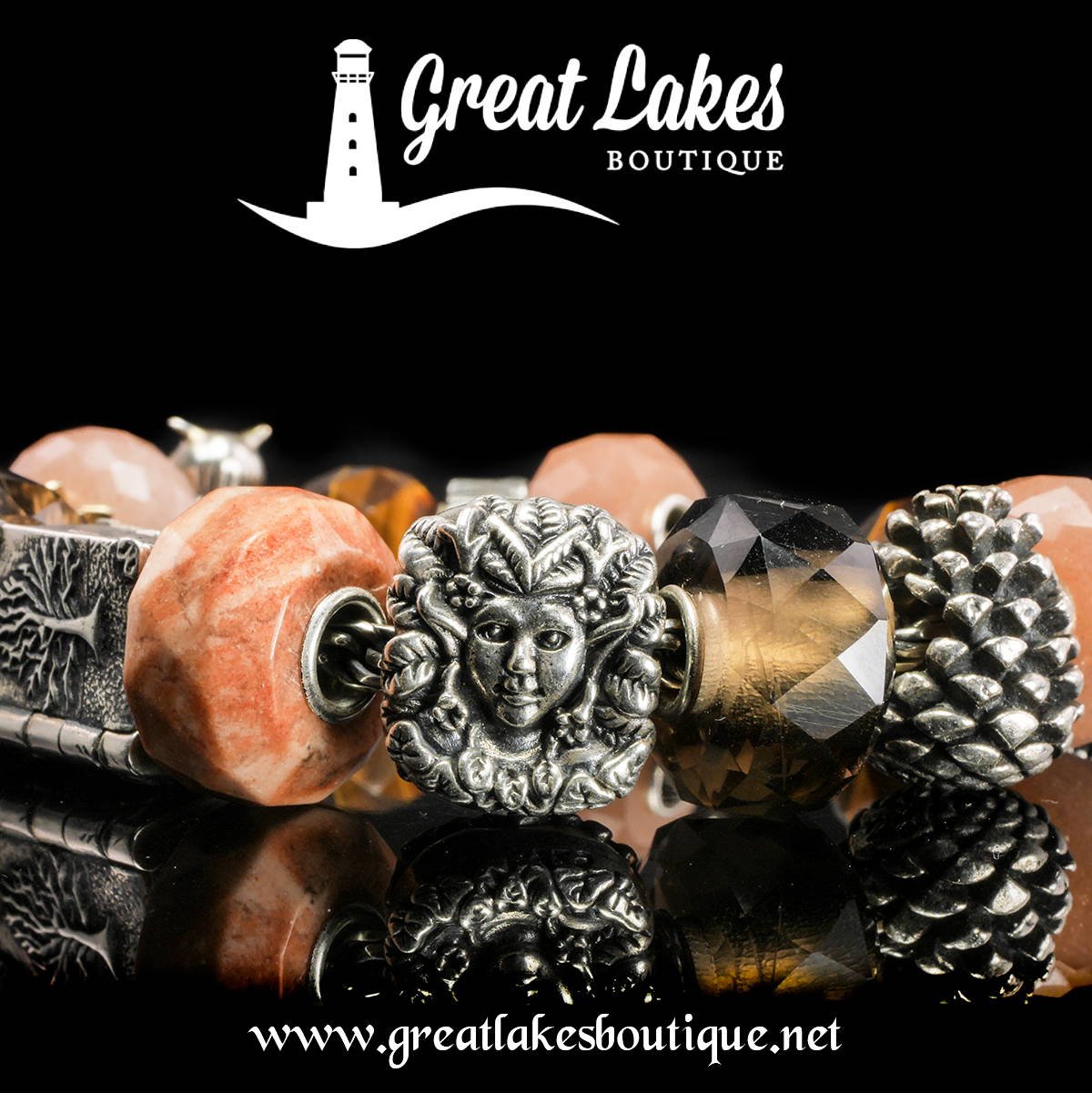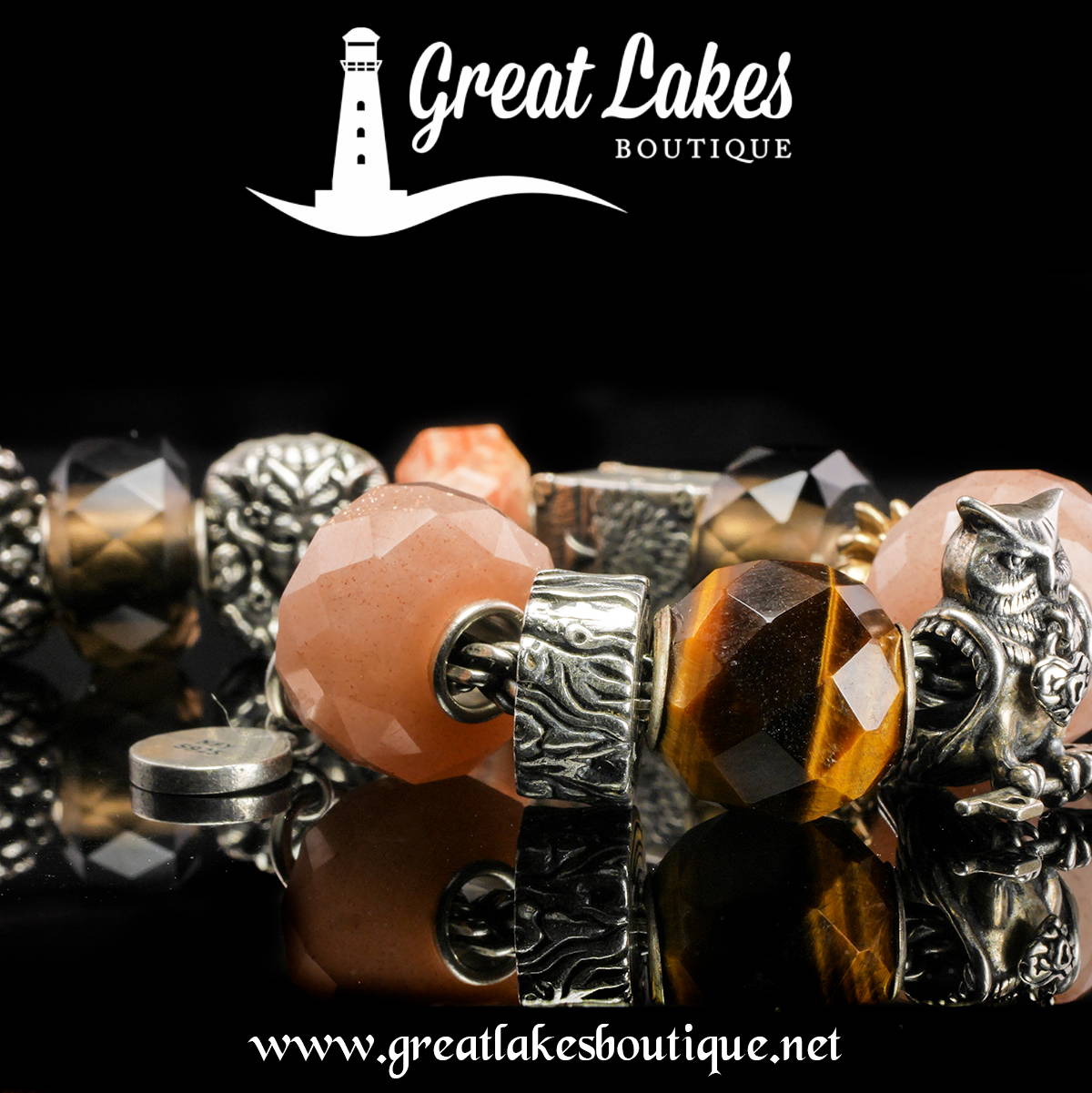 You could of course replace the feldspar moonstones with orange malachites too. We were keen to include them however as it's a stone so many of you will already have. That means we can both give context to the shade of the orange malachite plus show you how new season beads can be styled with older beads you likely have.
Equally the tiger eyes and smoky quartz are pretty interchangeable here, though both are still available on the website.