This Trollbeads blog brings a preview of the upcoming Trollbeads Valentine's Day 2020 bead, the limited edition Love Royal.
We're now fast approaching the launch of the Trollbeads Spring 2020 Collection, officially named Trollbeads Love Stories. The name definitely hints at the spring romance theme the release delivers. While we impatiently await the new collection, it's time to share another new addition on the horizon. The Trollbeads Love Royal is the limited edition bead for Valentine's Day 2020. It will retail at $61 and make it's debut on January the 31st, just in time for the occasion.
If you've yet to check out the preview for spring, hit the link below for our full preview.
The Trollbeads Love Royal has a soft, blush colored base with warming copper inclusions. Copper is said to be the metal of love so it's an apt choice in that respect. The combination is also so uplifting and full of promise for the spring season.
It's a faceted cut bead and continues the design of Daylight Brilliance and Midnight Brilliance; two former Black Friday beads which proved very popular.
The feminine shade of this bead should complement the new spring glass beautifully so we're excite here at GLB to be able to integrate Love Royal into our new season bracelets.
The copper should complement the glitter inclusions of the two new floral beads, the Trollbeads Aisle of Passion and Aisle of Luck. That said, part of me really wants to style this as a focal with the three new ornament designs, the Trollbeads Trust, Kindness and Innocence. The more I've looked at the spring collection, the more I feel they're going to become absolute staples.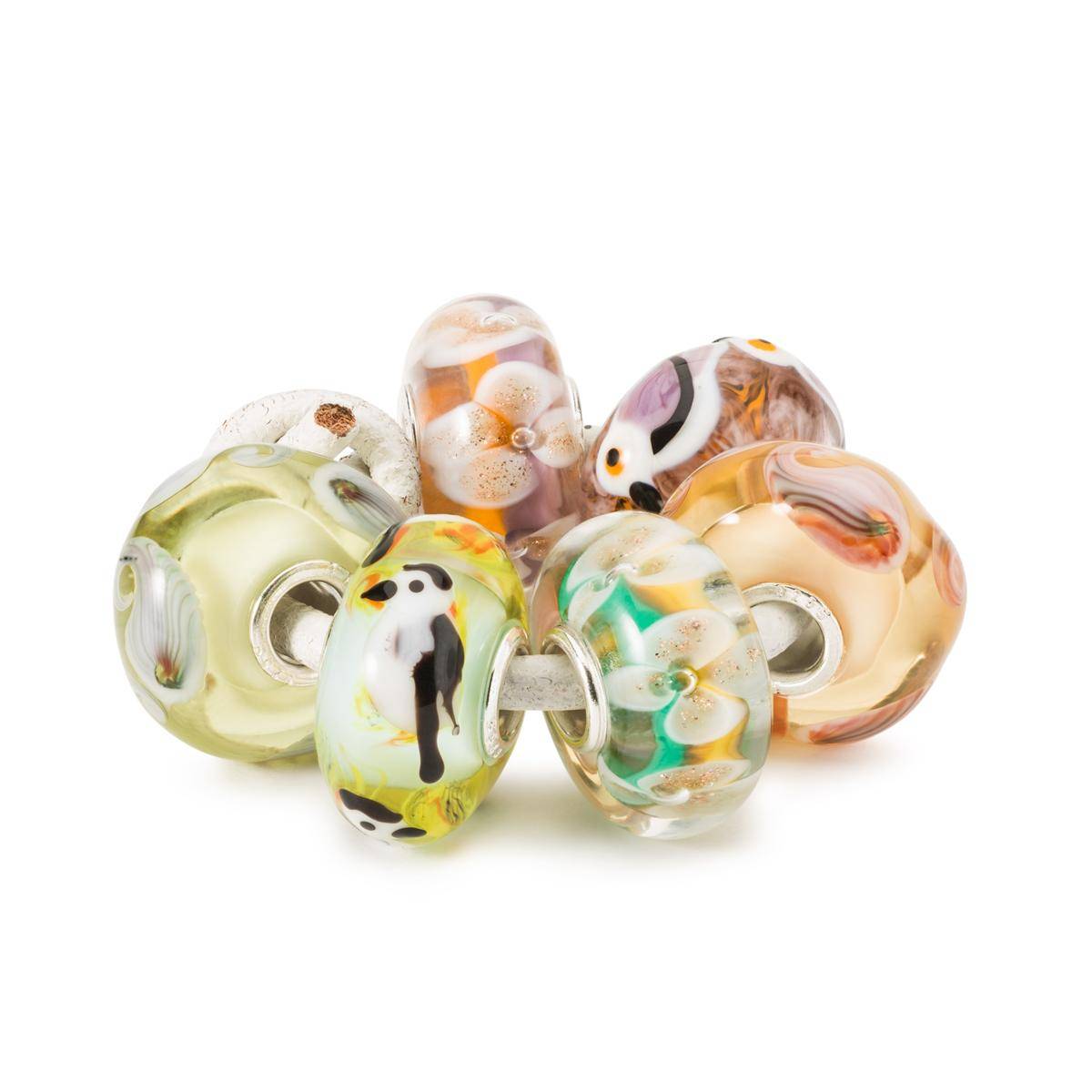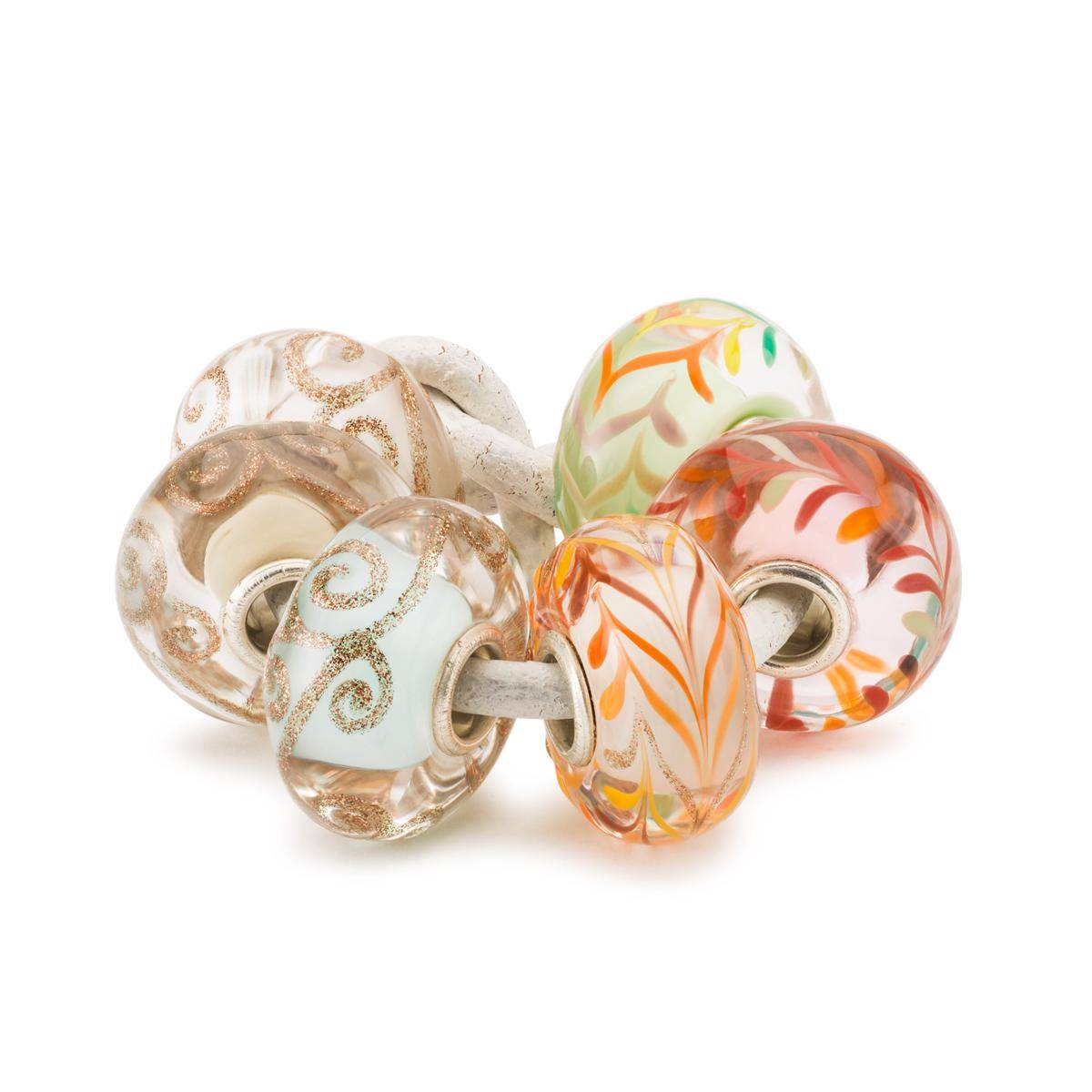 There we have it! The first two releases of the 2020 calendar for Trollbeads and they're definitely beginning the year with a lot of soft pastels and new season motifs.
Do remember that if you're already planning your Valentine's bracelets, the Trollbeads From the Heart Bracelet sets feature the most perfect lock and silver bead. We're low on these sets now so if you didn't treat yourself, now would be a great time to do so.