We're avid gemstone fans here at GLB and during Bead Bash on the Lake, a new shape and cut of stone from The Palace of Amber launched exclusively to us. Events are always so chaotic that it can be difficult for customers to really have a chance to browse. This charm bracelet blog brings a little inspiration for the new The Palace of Amber Round Sakura Agate as the last of our stock is now live.
The sakura agate is a very pretty, feminine stone and of course it was used in The Palace of Amber Flamboyant Sakura from the spring. I really wanted to show this new shape with the existing faceted cut from The Palace of Amber. It gives a great feel for the size difference.
Here I've used The Palace of Amber Anzolite with it's lovely crisp blue shade. This is one of the brand's key stones for the fall season, so reminiscent of clear autumn skies. They'll be back online some time this week.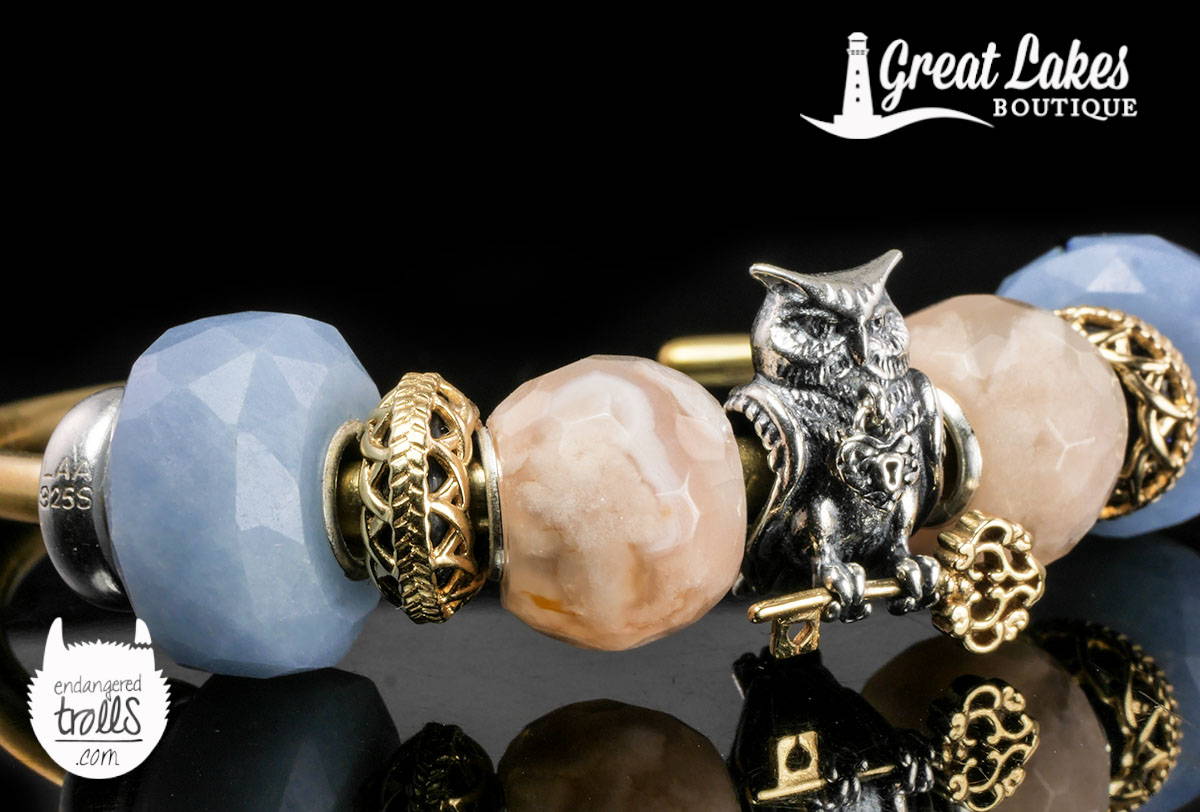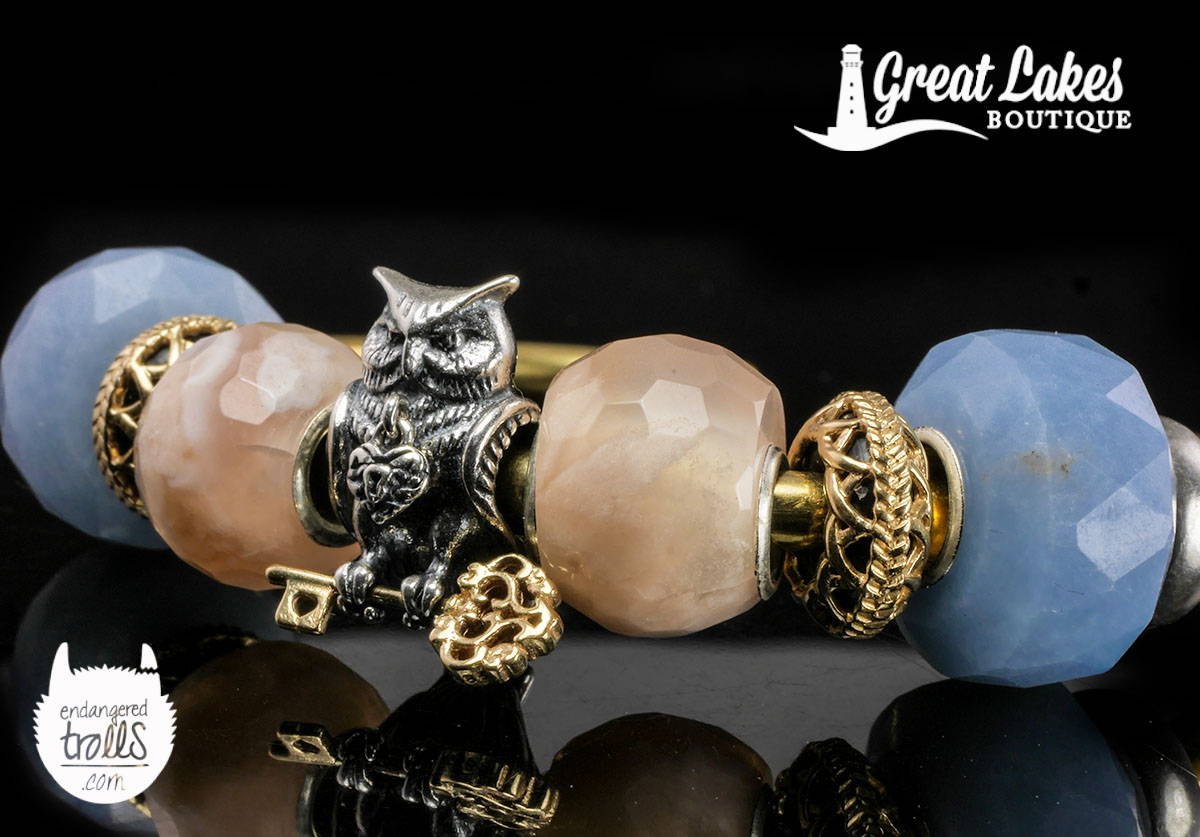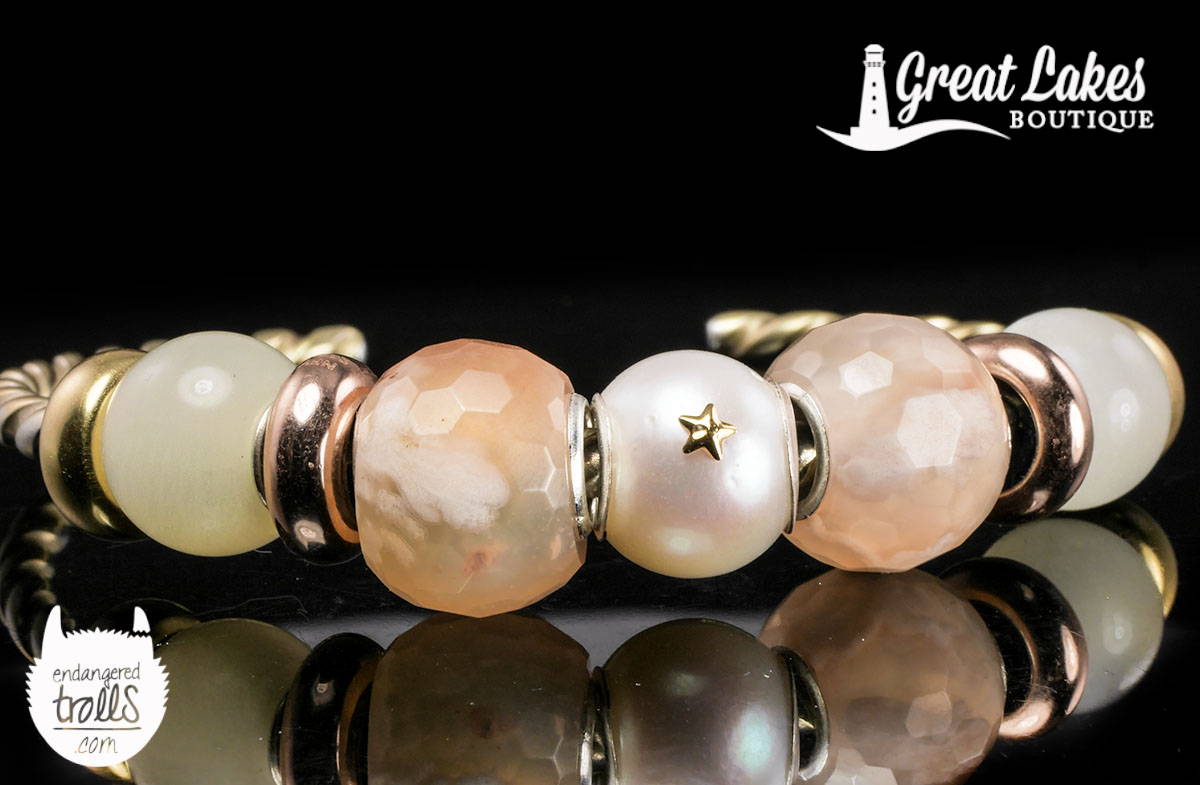 A second bangle I'm loving is this mix of the round sakura agates with The Palace of Amber Starry Pearls and the Trollbeads Round White Moonstone. This also gives you a little perspective as to the difference between the Trollbeads round stone and this new cut from The Palace of Amber.
This is such a feminine combination too and I've used The Palace of Amber Rose Gold Stoppers to keep the warmth.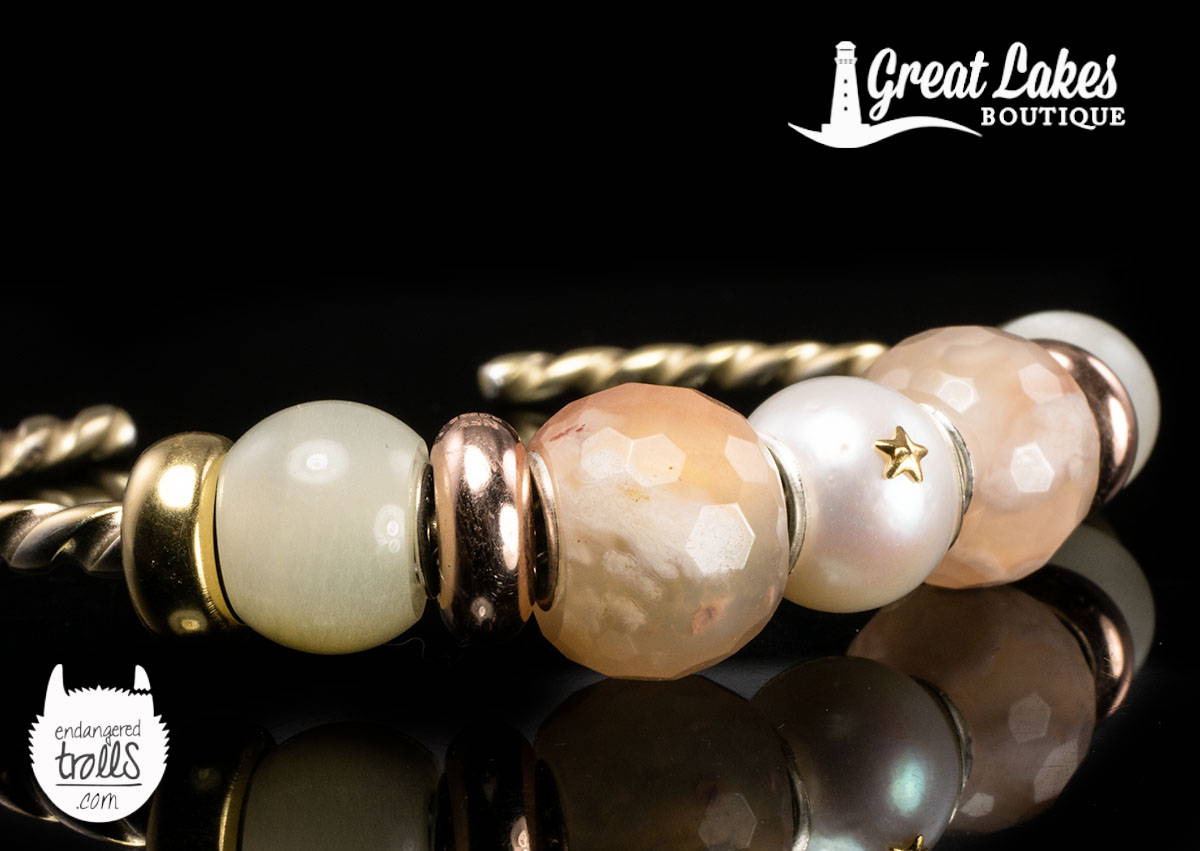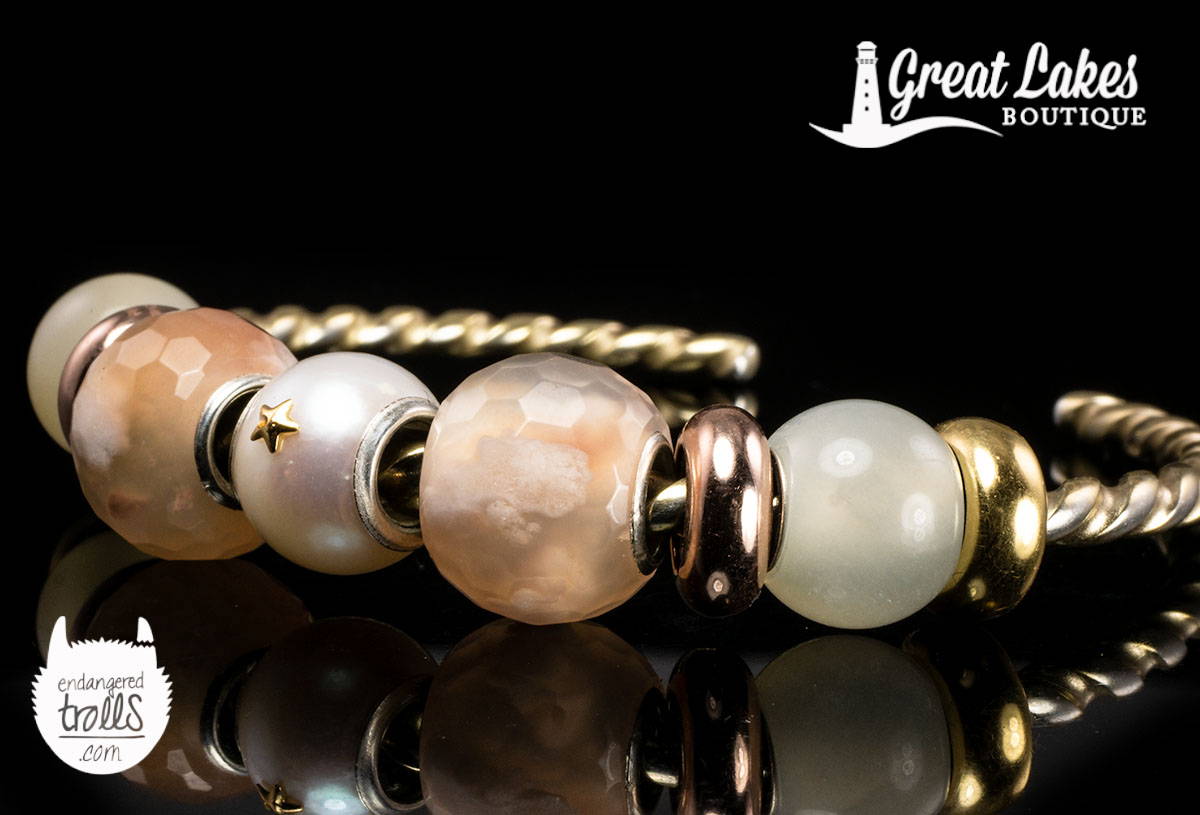 The contrast between the anzolites and the sakura barrels is just lovely. Though it will take a few days to restock our website the anzolites don't vary much so if anyone is happy to buy "a random bead" then feel free to drop me an email at victoria@greatlakesboutique.net.