Whether it's the fall season you love or quite specifically Halloween, there's a lot of new bead designs recently and the standard has been so high! This charm bracelet blog brings a preview of the new The Palace of Amber Buena Suerte with Rose Gold and it's perfect for those of us enjoying the last of nature's warmth before the winter season begins.
Buena Suerte is a barrel shaped silver and these are always so popular! Personally I love spherical and barrel shaped designs as I find them comfortable to wear.
This bead features a clover pattern designed, raised and in high shine silver, creating a contrast with it's oxidized base.
Around the bead are 14k rose gold details including a lucky four leaf clover, a ladybug and a butterfly.
The rose gold brings such a warmth to this design and it's perfect fr celebrating the last of the sun. Rose gold still isn't common in bead world so if you're a fan of this (as I am,) do take advantage! It doesn't come along frequently.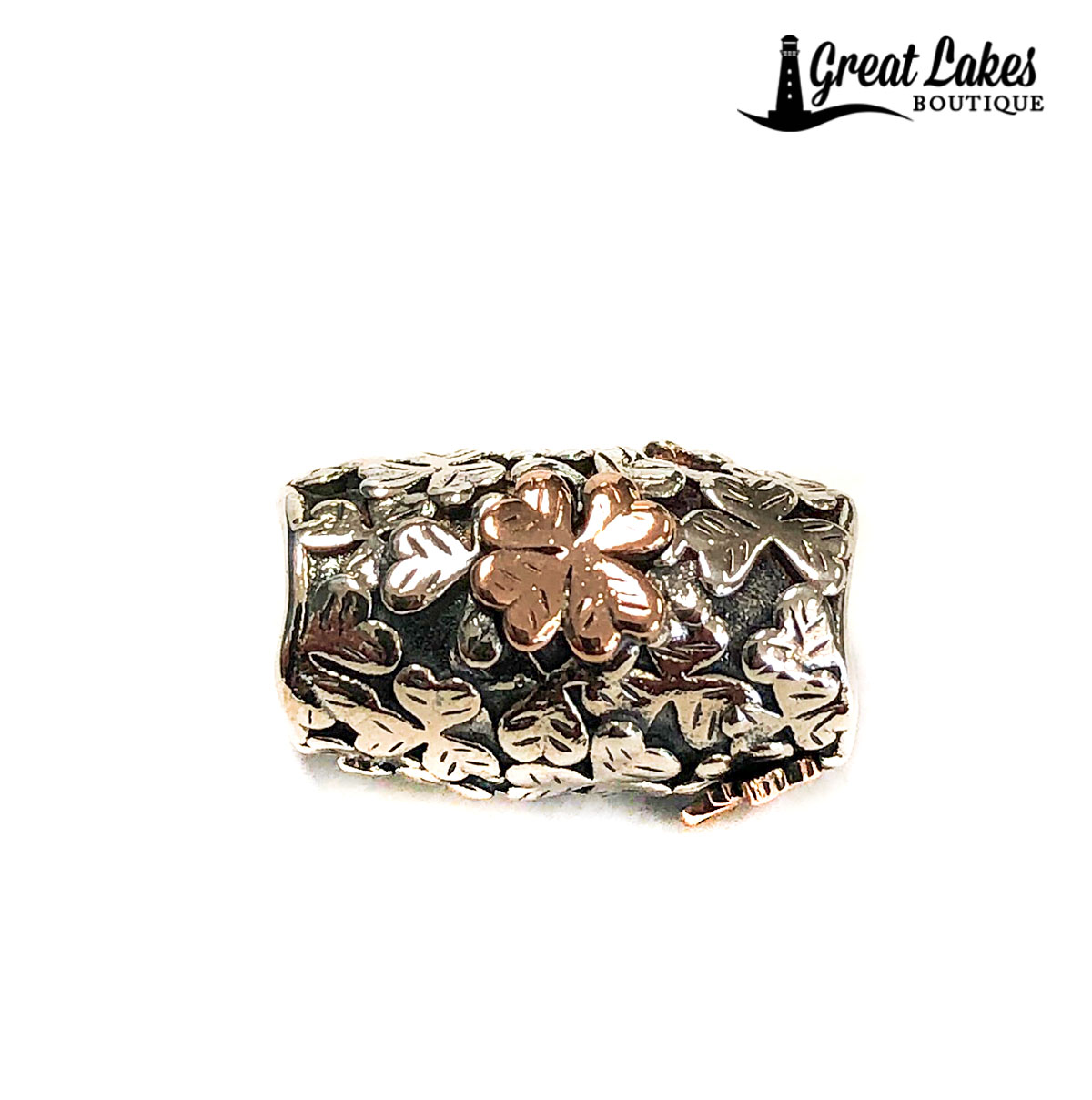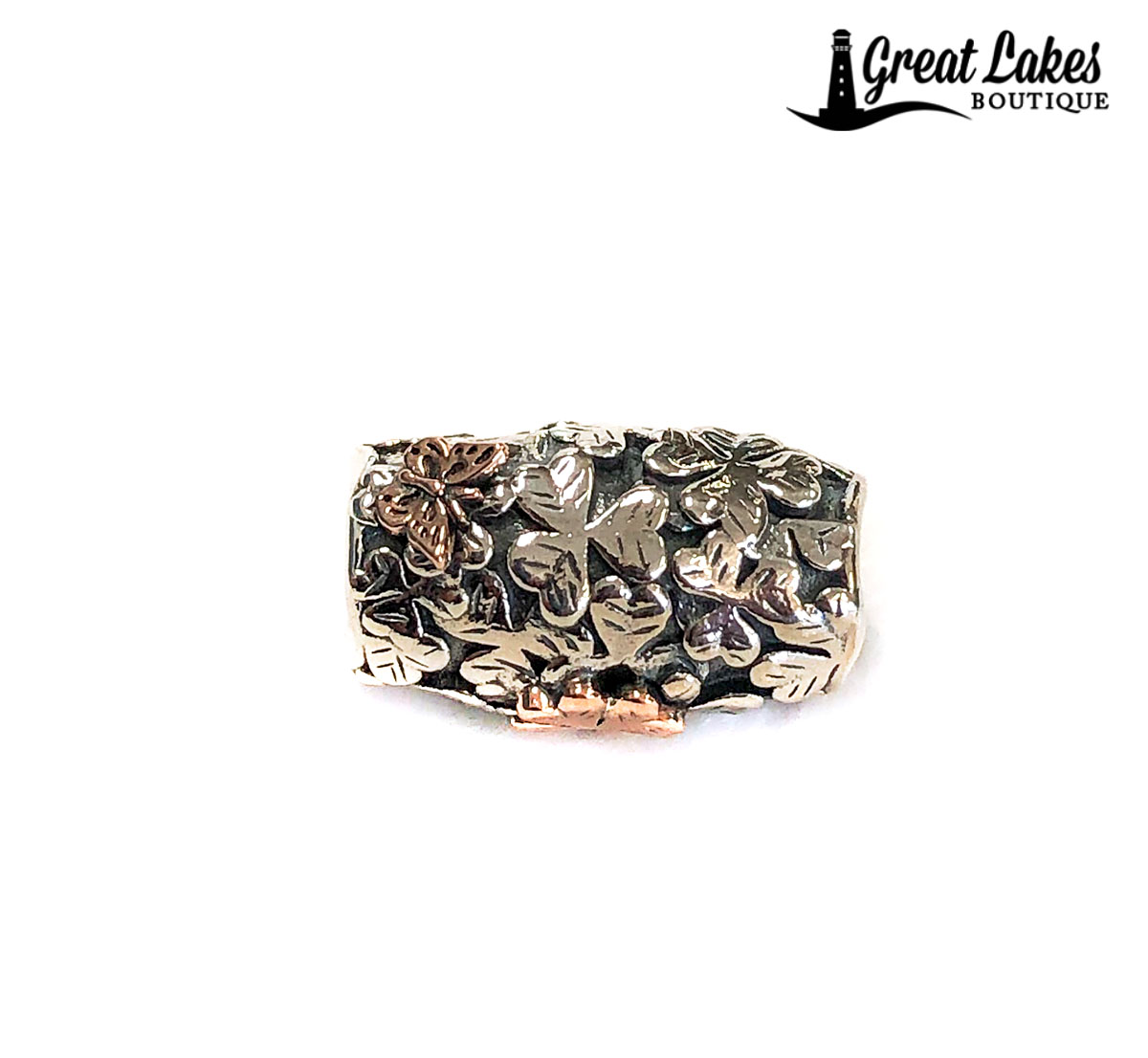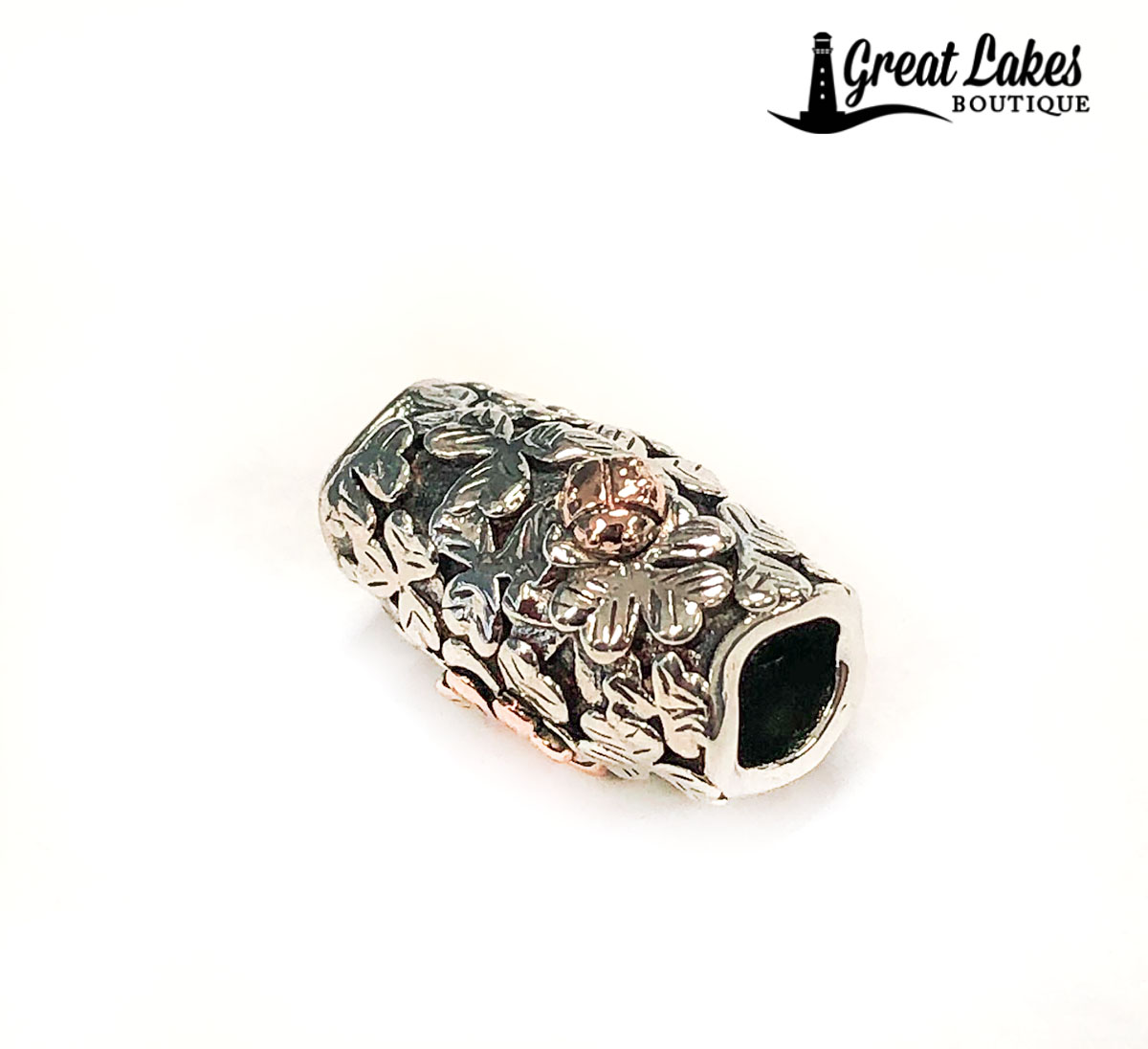 This bead is limited to just sixty pieces and I personally feel that the ladybug and butterfly accents make it perfect to complement the Blaze of Glory and Lock of Glory designs. They'll blend together to create a really lovely ode to the fall season.
On that subject earlier today we completed a restock of missing silver beads, locks and stoppers from The Palace of Amber. These are all designs we've really struggled to keep in stock due to the sheer demand. While they aren't numbered in the way that Buena Suerta is, everything from The Palace of Amber is limited and we've had several customers sadly caught out by this.