This bead bracelet blog brings a preview of The Palace of Amber Secret, our limited edition exclusive event bead for Bead Bash on the Lake Spring 2021.
This time in three weeks Bead Bash on the Lake Spring 2021 will be underway on the website. Bead Bash is our twice annual multi-brand event dedicated to our amazing bead bracelet brands. It spans the entire weekend, beginning as the clock strikes midnight welcoming Friday the 30th of April and ends at midnight on Sunday May the 2nd.
For spring our event is themed around the lake and the beach. Great Lakes Boutique has it's home close to the banks of Lake Erie so we wanted to embrace a little bit of our home during this event. Beach and ocean themed bracelets are so popular for the summer season too.
Today we're unveiling The Palace of Amber Secret.
The Palace of Amber Secret is the second of our event beads and again it's themed for the occasion. Secret is a full encased bead with a pearl locked away in the center. The silver design imagines a clam shell as an underwater jewelry box, complete with padlock detailing. It's extremely detailed and among the textured, scallop design you'll find seahorse and shell details, along with the small starfish hanging from the base of the bead.
The pearl center was of course chosen to stay in keeping with the shell design but also to embrace a neutral but organic palette for the summer season. It's versatile and a perfect focal for your summer bracelets and bangles. Secret will retail at $78 and launch during the event weekend.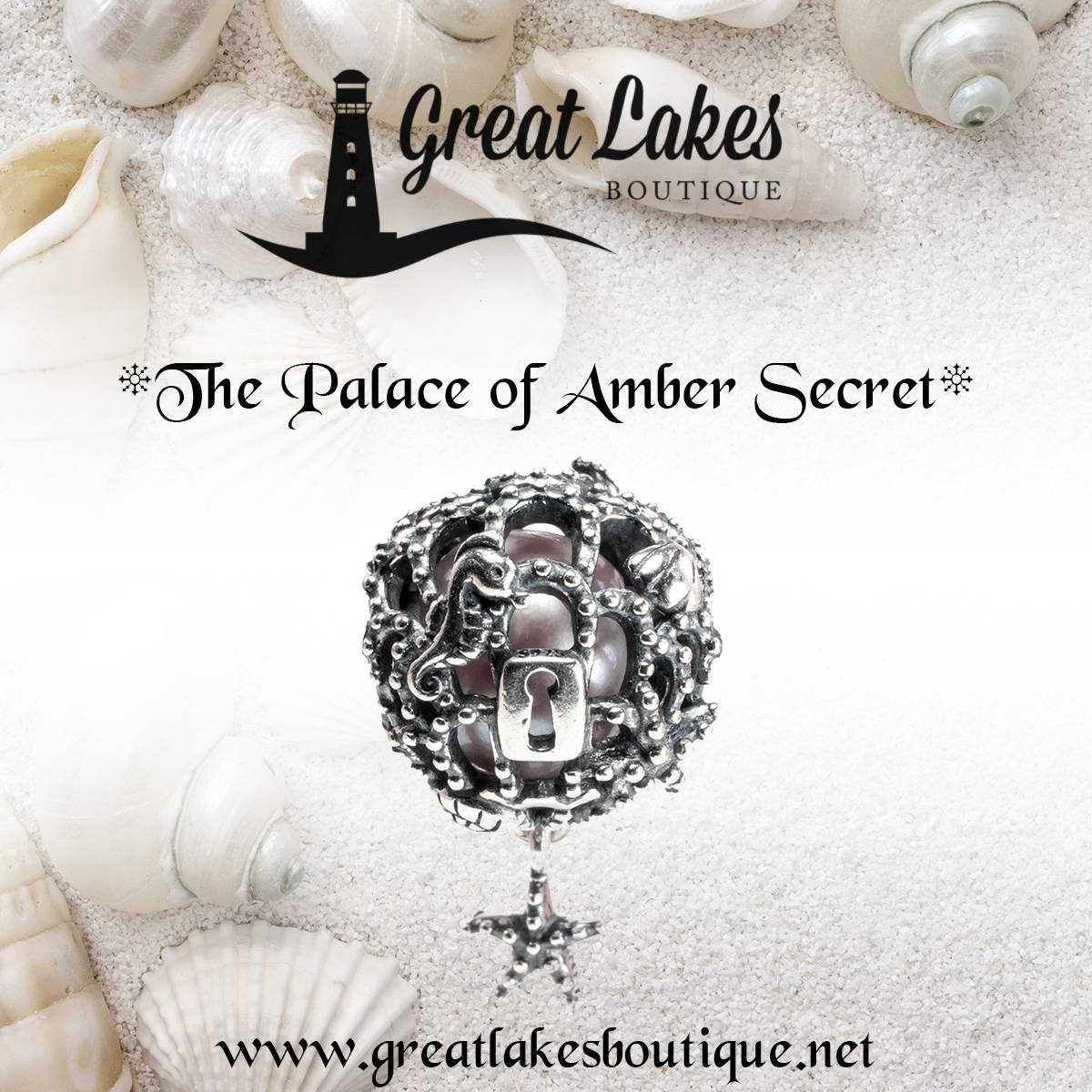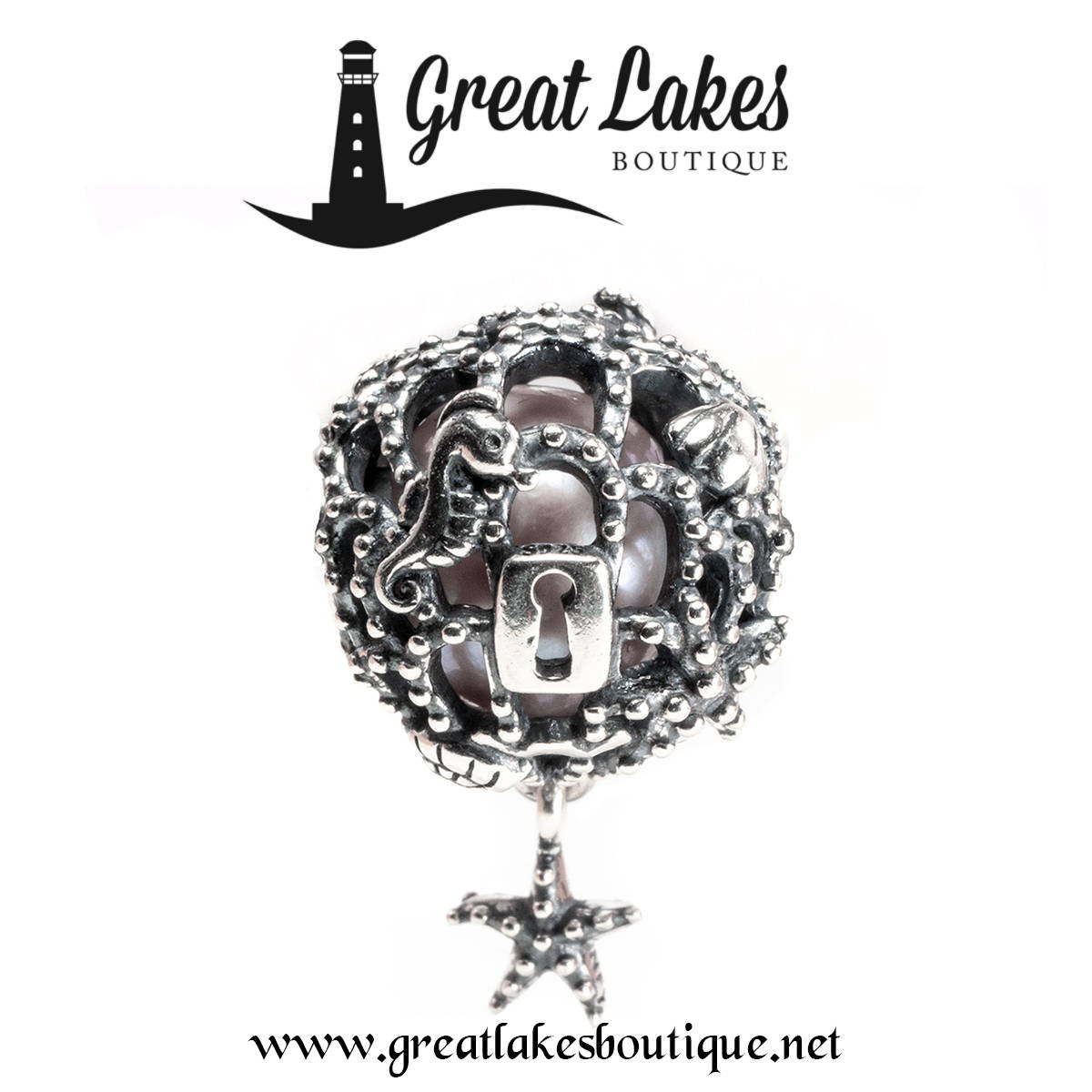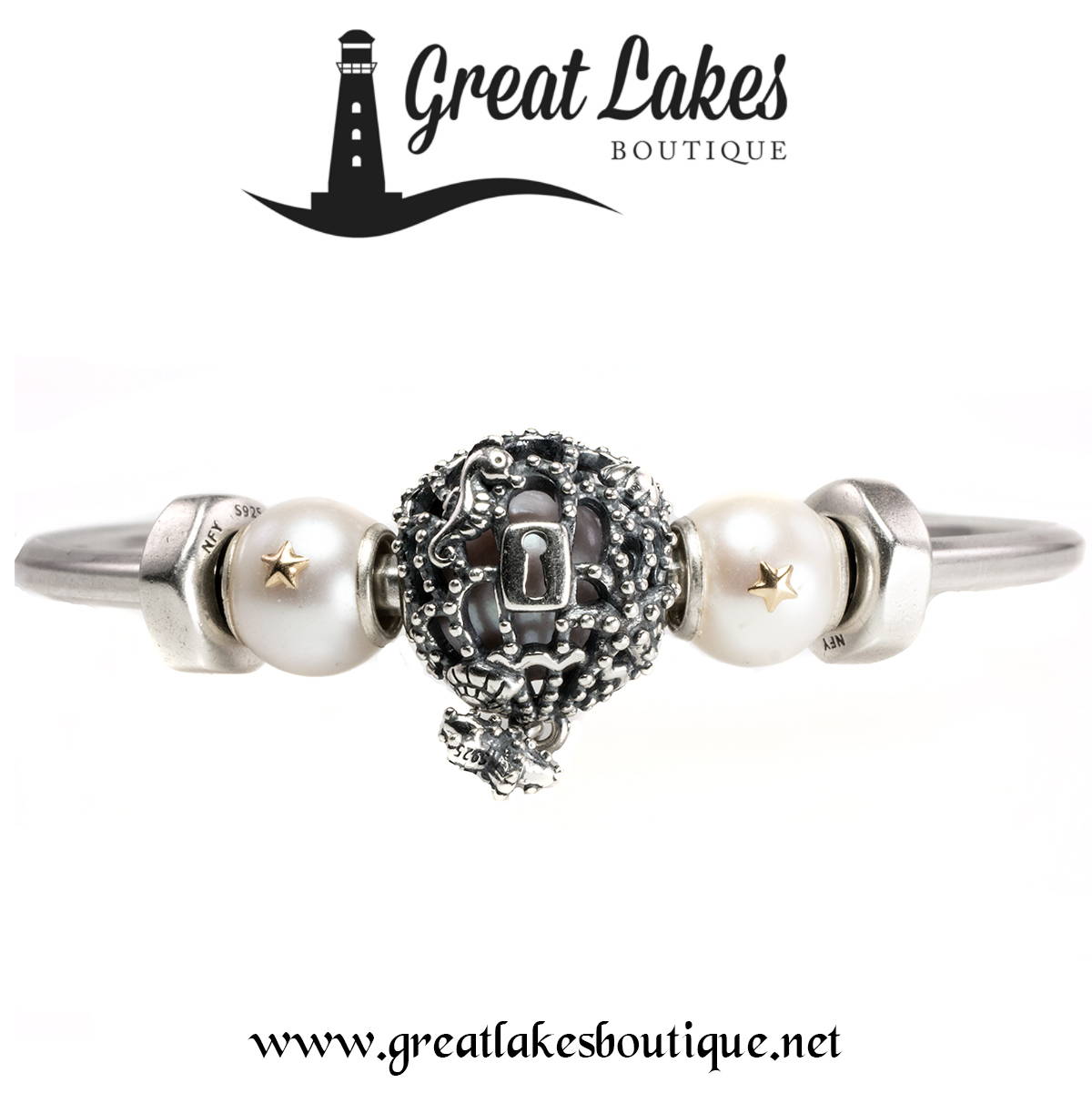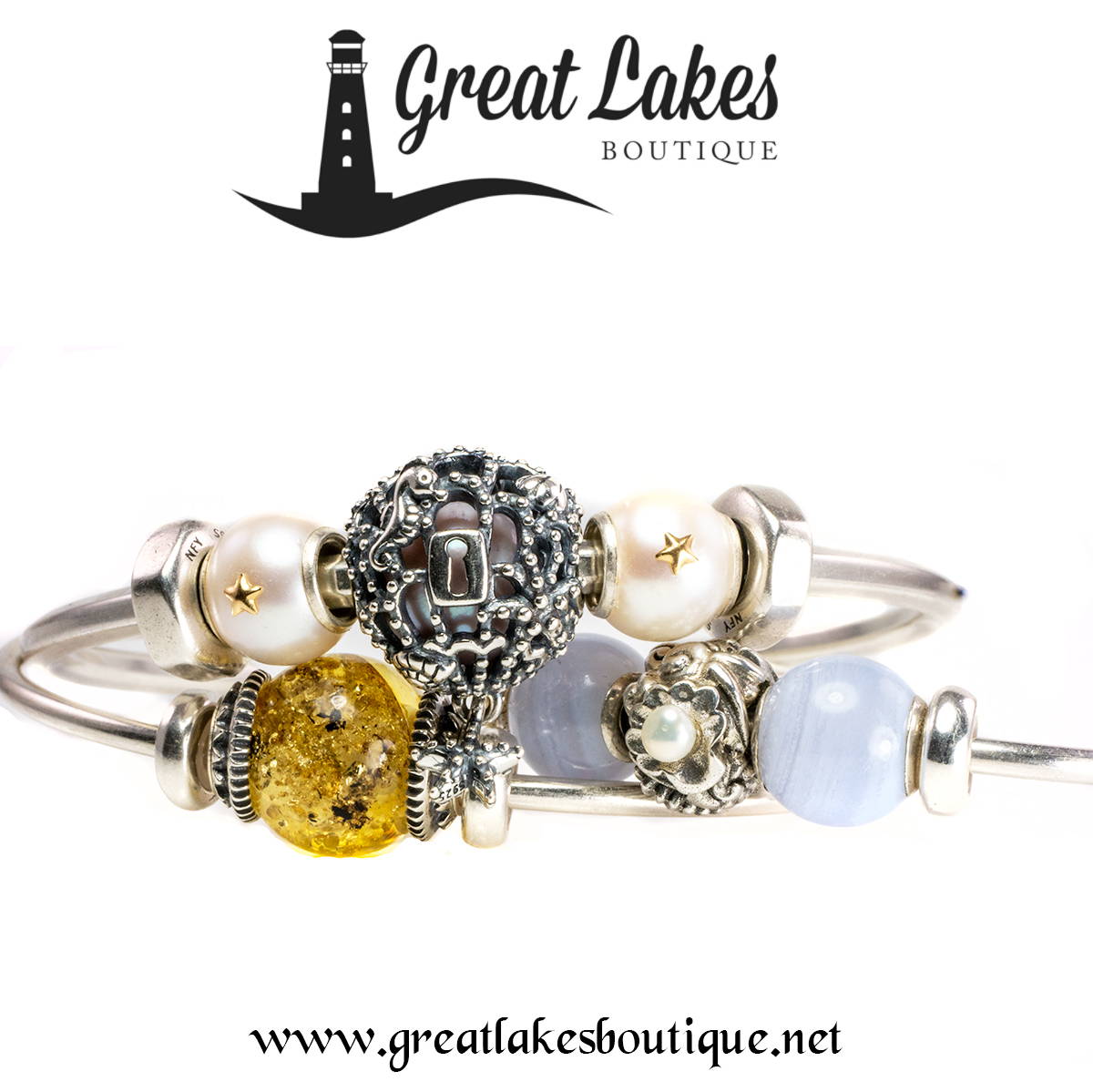 We've styled Secret here with The Palace of Amber Starry Pearls, the Redbalifrog Seashell Stopper, (also launching during the event weekend,) Thomas Sabo Karma Beads Blue Chalcedonies and one of the new Steampunk Series of beads for spring 2021.
This particular design features the lovely warm tones of amber. The new Steampunk Spring 2021 collection will launch on the website this evening and you'll find an altogether warmer palette of colors than we've seen for the cooler months.
The Palace of Amber Steampunk Series is exclusive to Great Lakes Boutique and designed with gemstone enthusiasts in mind. By popular demand this latest series are all of the smaller size, making them very easy to style.
For The Palace of Amber fans we still have a couple more surprises to be unveiled before the event itself, all designed to perfectly complement Secret and the wider theme in general.