This bead bracelet blog brings a little inspiration for the first part of The Palace of Amber Spring 2021 collection.
Yesterday saw the arrival of The Palace of Amber Spring 2021 collection, or at least the first part of it. We're loving this new release and it feels so well planned for the time of year. There are typical spring and Valentine's Day motifs with butterflies and flowers of course. Simultaneously though, colors have been carefully chosen to remain cool and frosty. It's a brilliant transitional release with designs that will see you from the rest of the winter season and into spring.
We've finally had a little time to play with these new pieces and this evening, we're sharing a few ideas.
For the glass comes The Palace of Amber White Star Flower. These differ a little in that some are darker, cooler and more blue where as others are paler, warmer and more pink. All of them feature white floral details with cubic zirconia stones in the center. This glass was inspired by frosty winter mornings, when the first flowers just begin to appear but the skies are still cold and leaden with snow.
In the center of this combination is the Ode to the Daisy which is both a clip and a stopper. There's huge versatility in this piece and it's exceptionally pretty. On the upper bangle we've added The Palace of Amber Cosmos Flower Lock on a Twisted Alternate Bangle. Pay attention to the Icy Heart with Rose Quartz that we've added to the lock. These dangles are small but beautiful.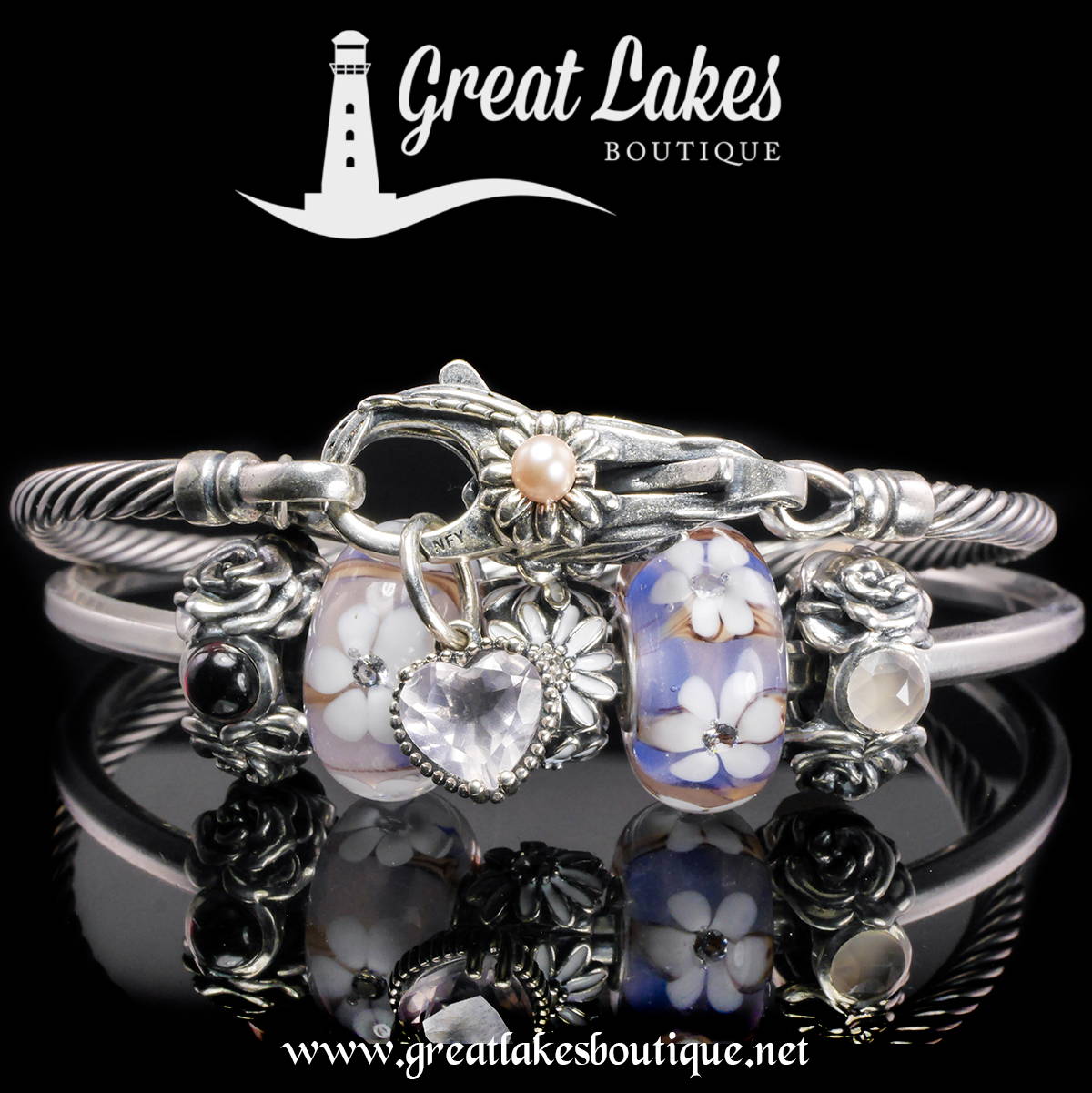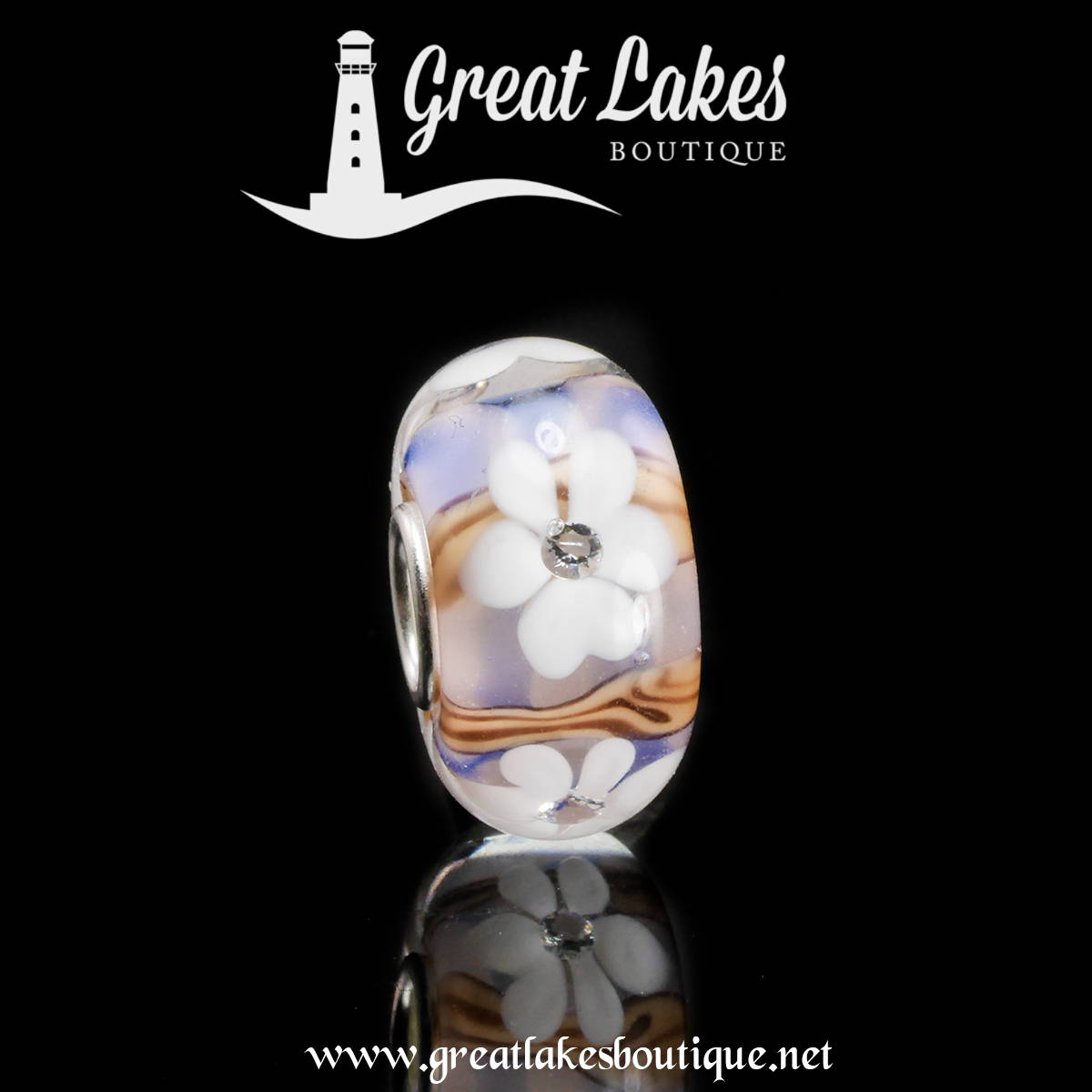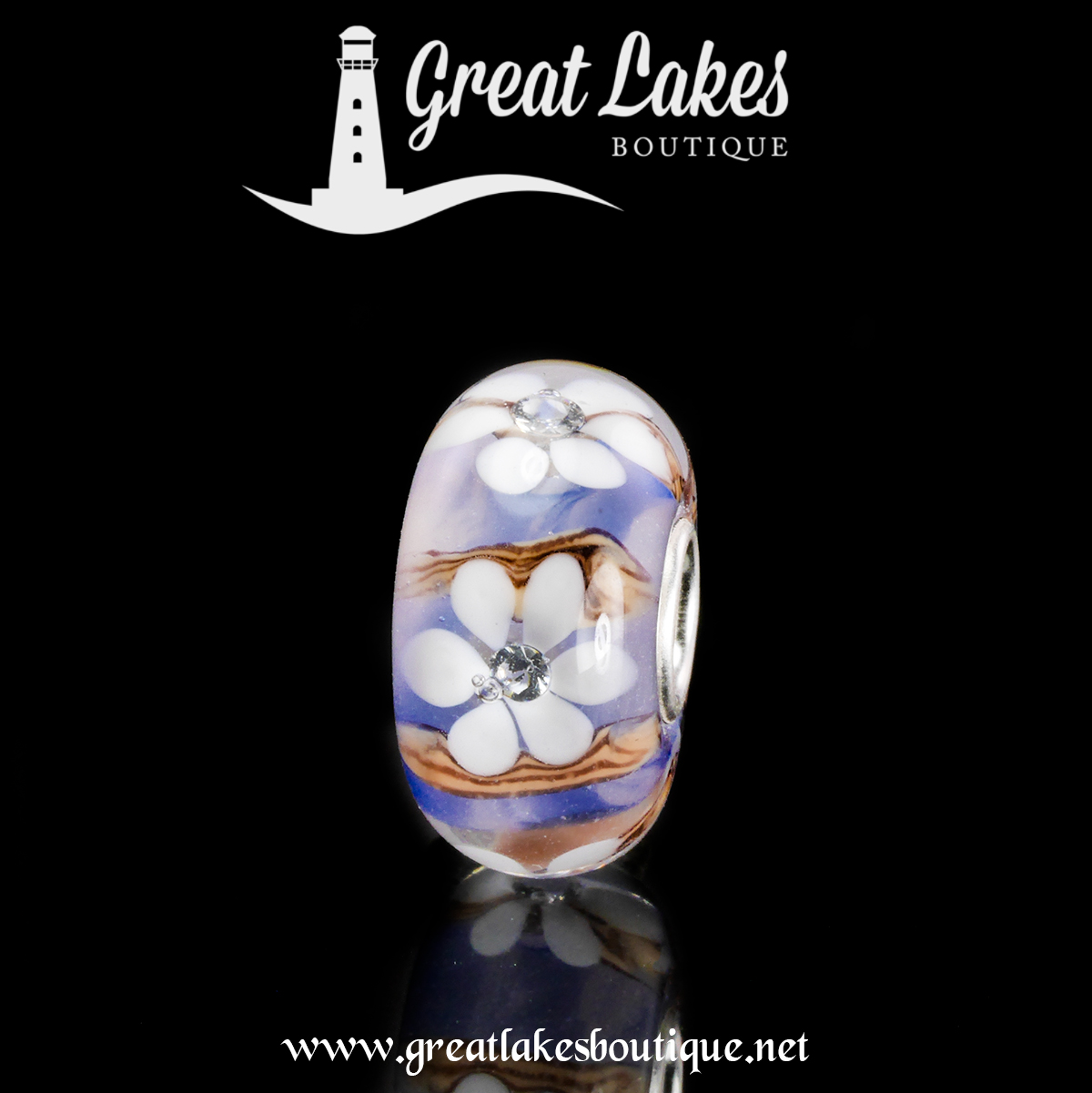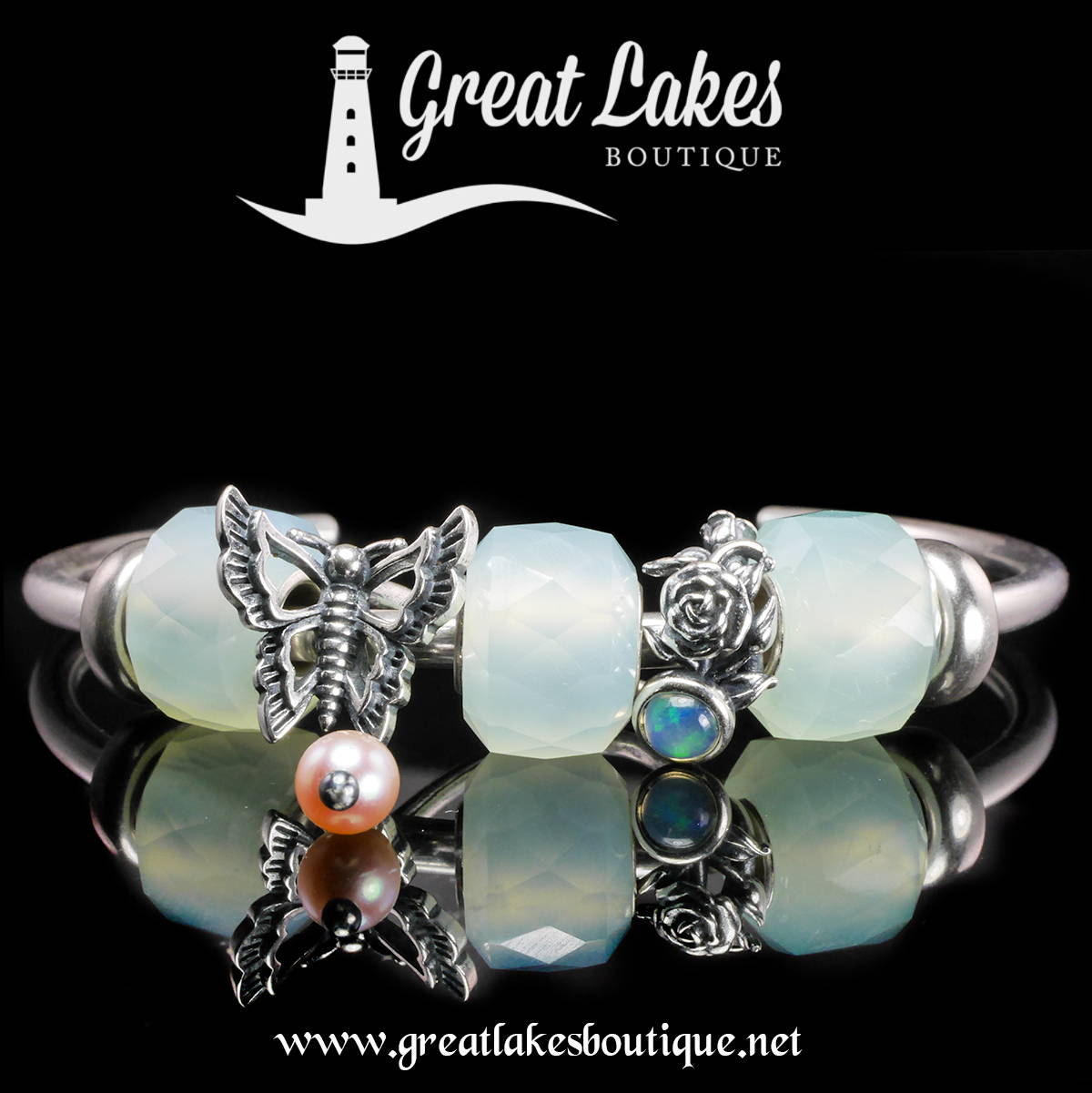 The gemstone for early spring is The Palace of Amber mint green chalcedony in this super cute baby cut. Once again this shade has been chosen to transition from winter to spring.
This is a really peaceful, tranquil feeling stone which we feel also matches winter well.
You can also see The Palace of Amber Graceful Wings in action here. This wraps around another bead and there's enough space in between the two sides to accommodate a decent sized bead here.
Finally here are those two bangles together. The green bangle has been stacked with the new Teddy Bear Bangle which is super cute! This bangle is narrow enough to accommodate Trollbeads which is really exciting as usually this style are too wide for the Trollbeads cores.