This bead bracelet blog introduces The Palace of Amber Venus, ready for Valentine's Day 2021.
This time last year saw the launch of The Palace of Amber Neptune, the first in a series of planetary inspired beads. It was an idea we'd been chatting about for a while and Neptune launched featuring a cool blue kyanite stone.
The kyanite is known for it's white flashes or striations which felt fitting for both the planet and of course the God of the seas.
Neptune saw the last use of the "starry" core which had been so popular with Starry Winter Forest and Starry Golden Forest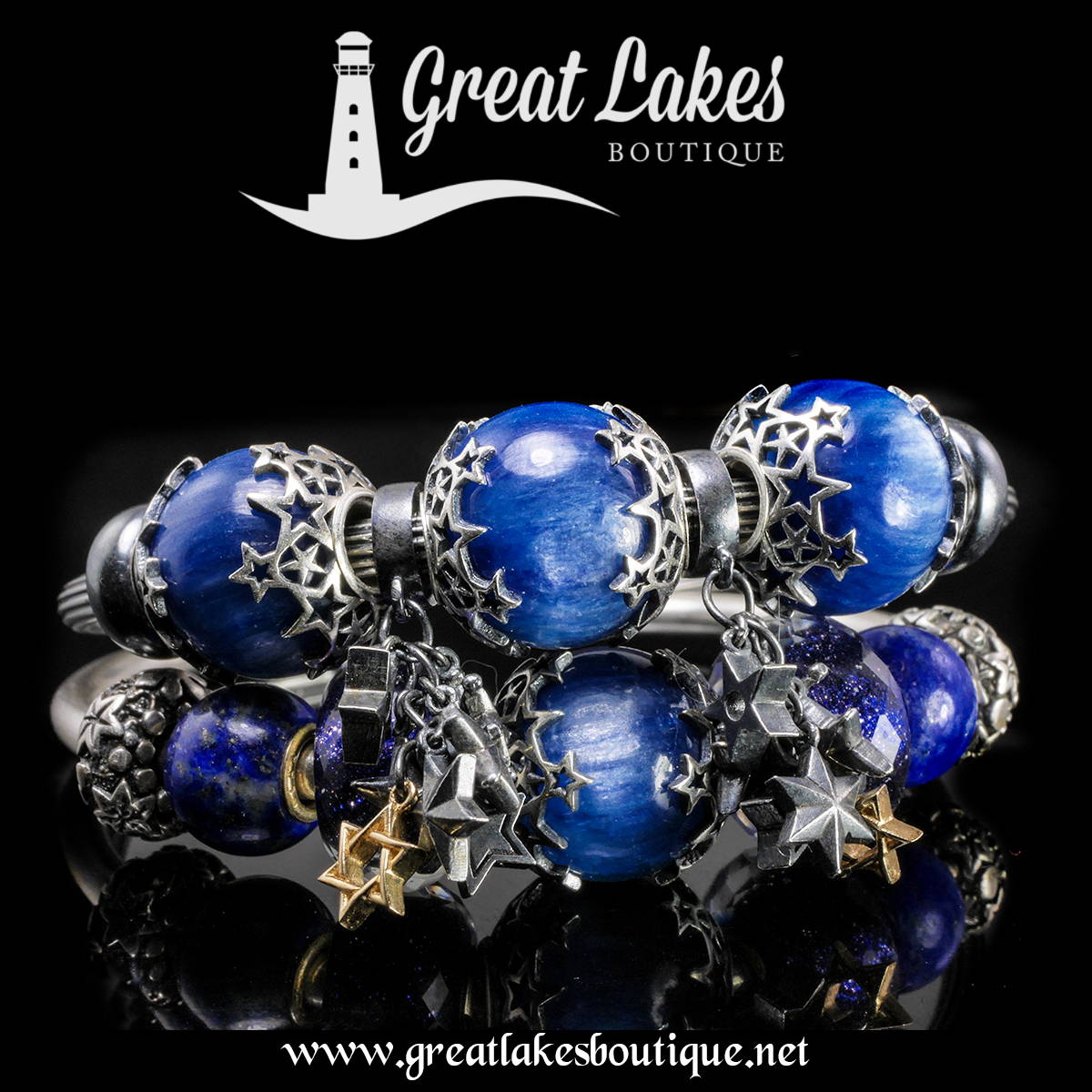 The stone for The Palace of Amber Venus was actually chosen quite some time ago. The moment we saw it we knew what it was destined for.
This golden pietersite is fiery and dramatic, just like the planet it represents and of course, the Goddess of Love herself.
The core has changed this time and is brand new to Venus. It's an artistically created design intertwining hearts and stars.
Venus does vary, there's some examples with a little gray and black in there. Some have thick segments of what almost look like rutile in their texture. It styles extremely well with golds.
Here we've used The Palace of Amber Bamboo Stopper in Gold. Gold stoppers are an option I use so frequently to add gold to combinations without hitting the prices of gold beads. The bangle of course is the new Skull Bangle which has an incredible price point for gold.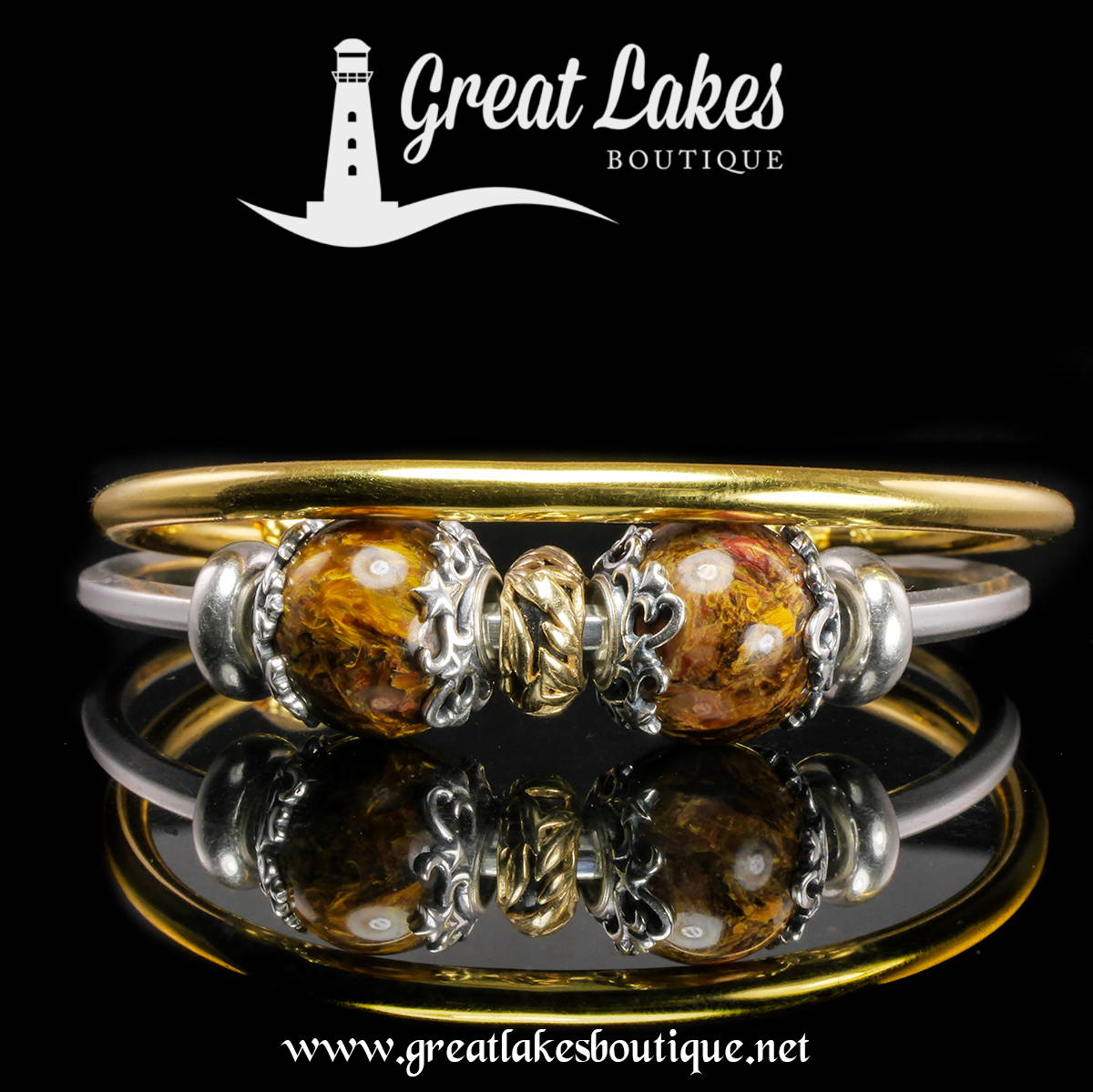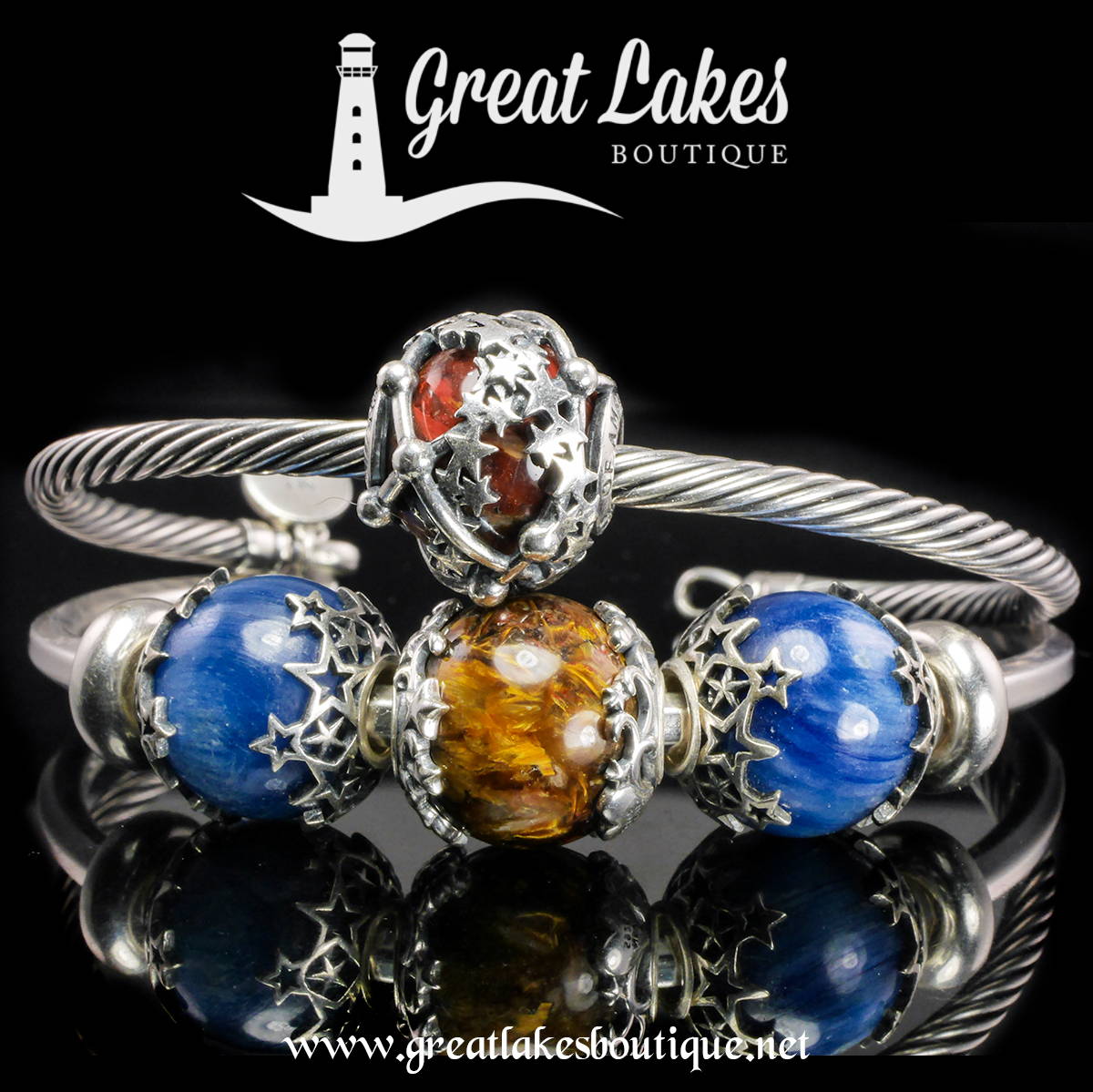 Finally here is Venus and Neptune together and the start of our planetary series. On the top you'll find Stardust which will be back on the website this weekend and complements the planets so well.