This charm bracelet blog unveils The Palace of Amber Steampunk series for Bead Bash on the Lake.
Bead Bash on the Lake Spring 2020 lands on May the 1st, 2nd and 3rd. Our events have of course always been multi-brand but with two new lines for spring, this time will be bigger than ever.
Over the next couple of weeks we'll be announcing and unveiling more of the specifics for the event. Last week we teased a new series of beads created exclusively for Great Lakes Boutique by The Palace of Amber. These will be debuting at Bead Bash on the Lake but they've been under development for so long now. They're just that special ;)
The Palace of Amber are well known for their gemstone beads. This is partly due to the huge variety but also the actual quality. They love stones as much as we do and take great pride in them.
The new steampunk line will combine the raw beauty of the stones with their incredible talent for intricate silverwork.
These are not wholly unique but so far each design is being produced in small numbers with carefully selected stones.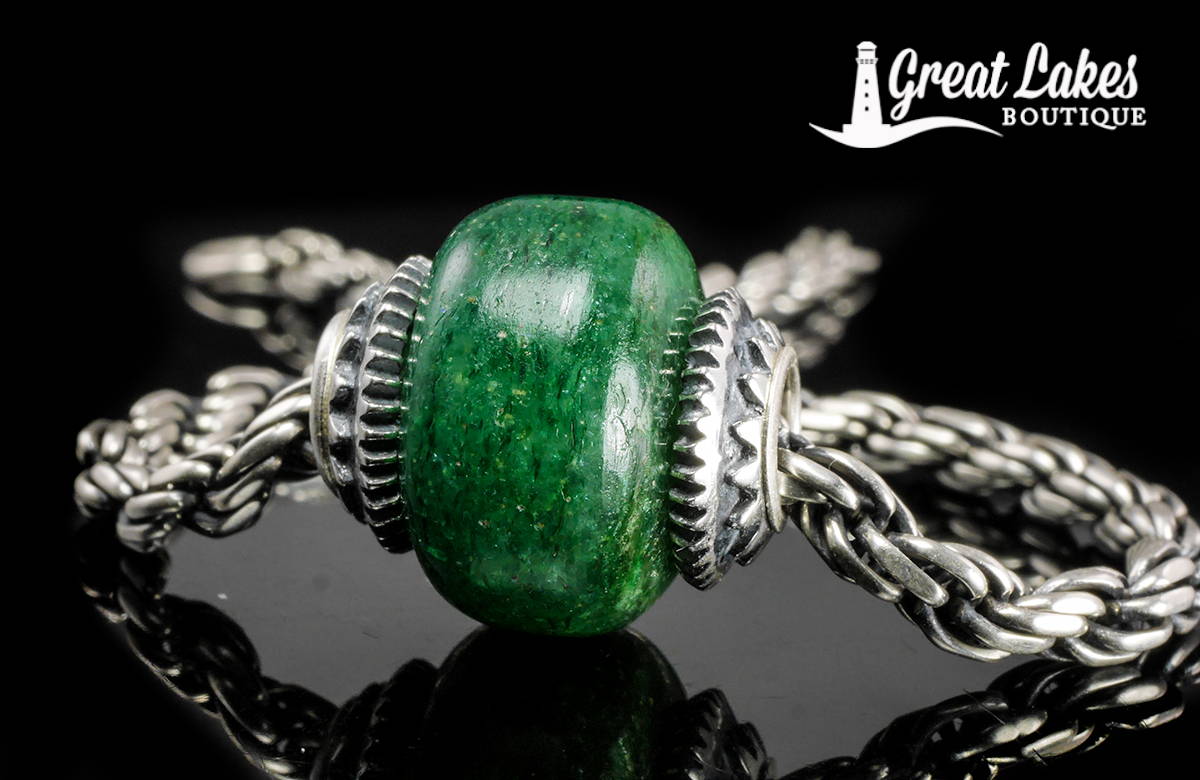 The smallest of this new series are the small barrels, though all of these beads are chunky. The approximate size of these is 15 width and 14 mm height. This version does fit bangles and will have a retail price of $88.
All of the steampunk beads are being produced with a variety of very carefully selected stones and a mix of silver or gold plated cores. The gold plated cores are a mix of silver and copper underneath so even should the gold plating fade, the metal under still looks gold.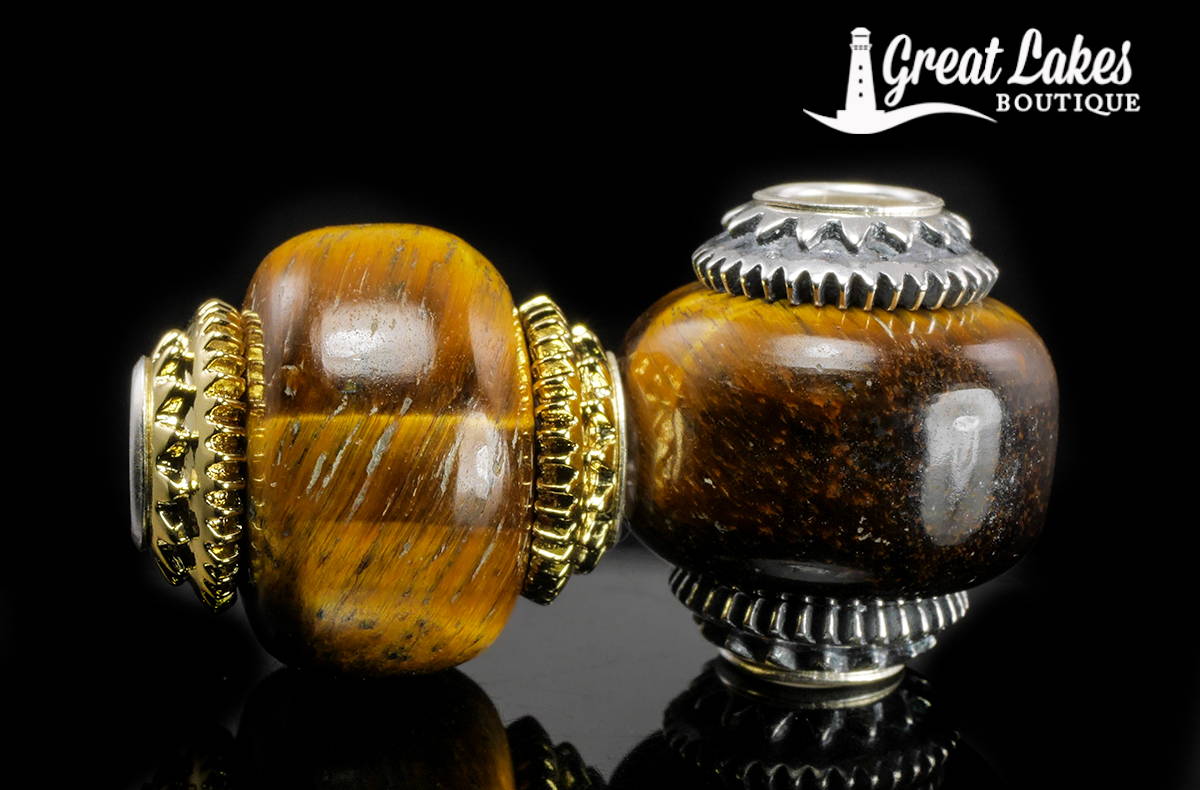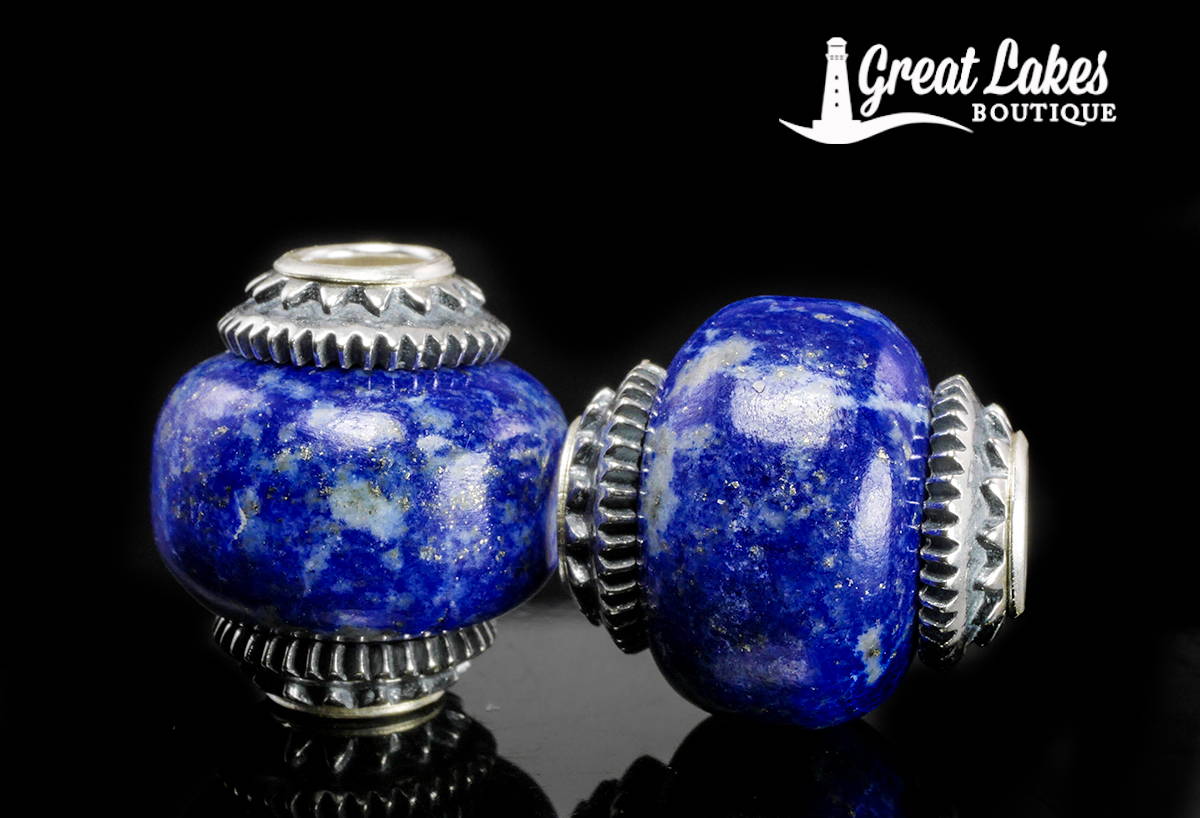 The second size up are cubes with an approximate size of 18 mm in width by 14 mm in height. These are mostly not compatible with bangles though you may find exceptions. They will retail at $118 and again you'll find an array of stone types and core finishes.
Notice there's multiple styles of core here too.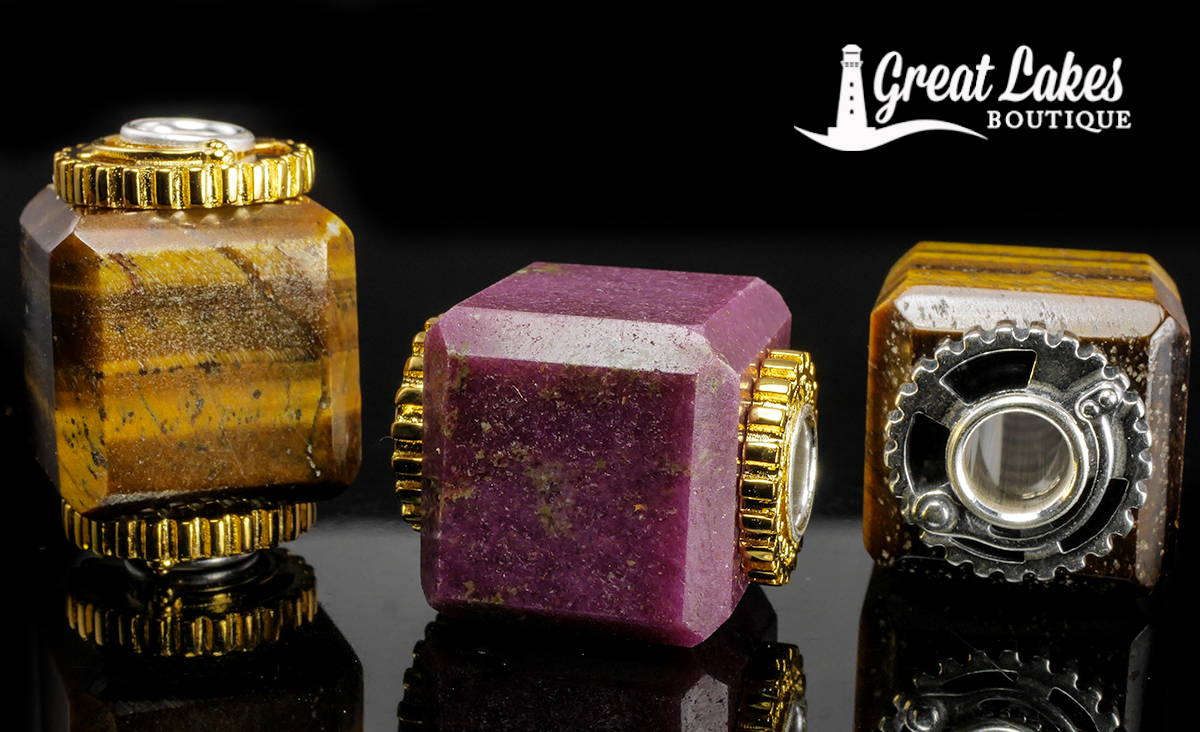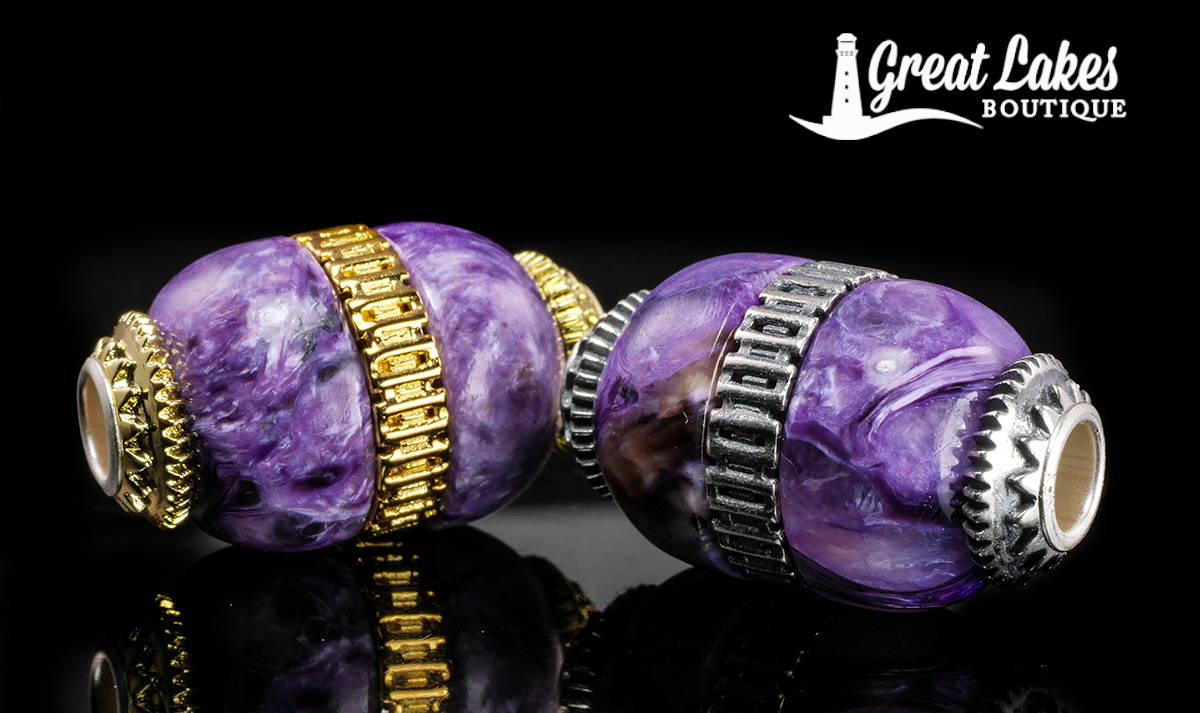 A third style are these large submarines and this is a personal favorite I think. These have both the decorative core and the central band. Their approximate size is 24 mm in length by 14 mm in height. Again due to their length these are designed for bracelets and fantasy style necklaces, not bangles.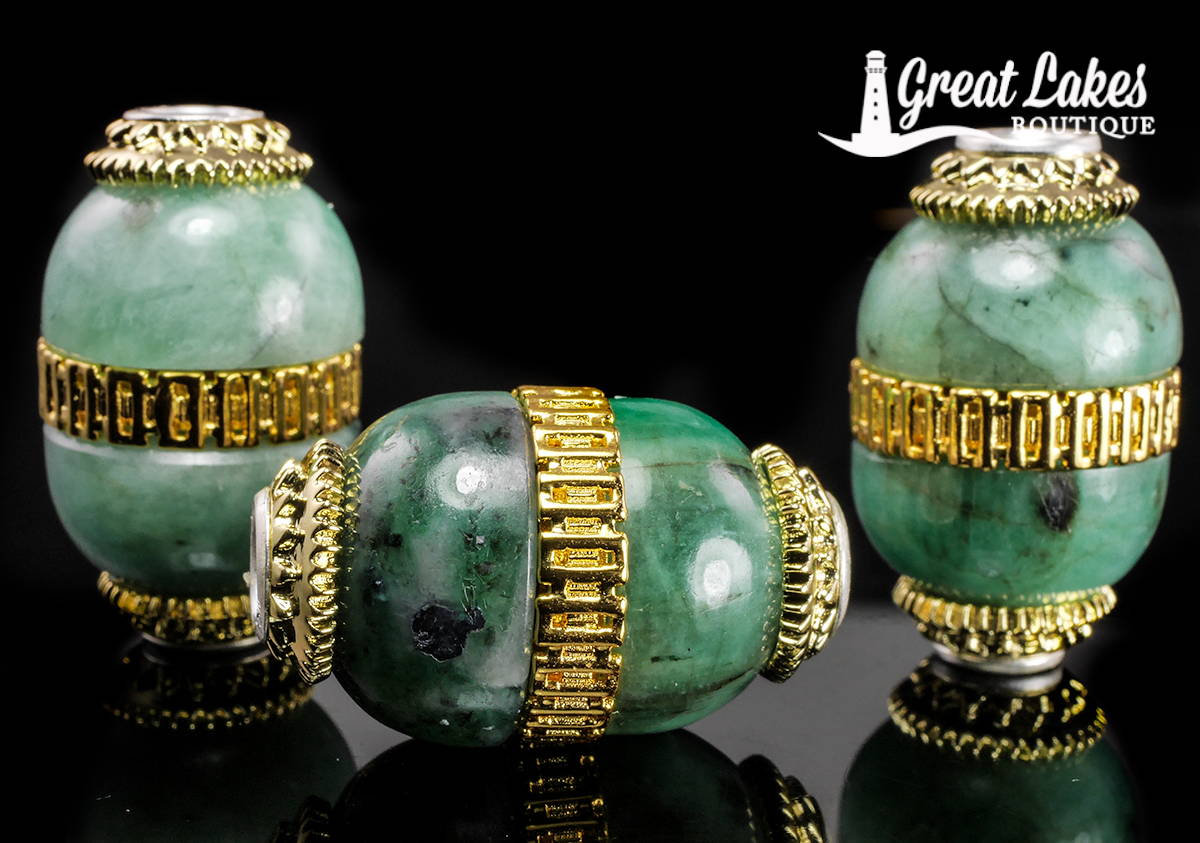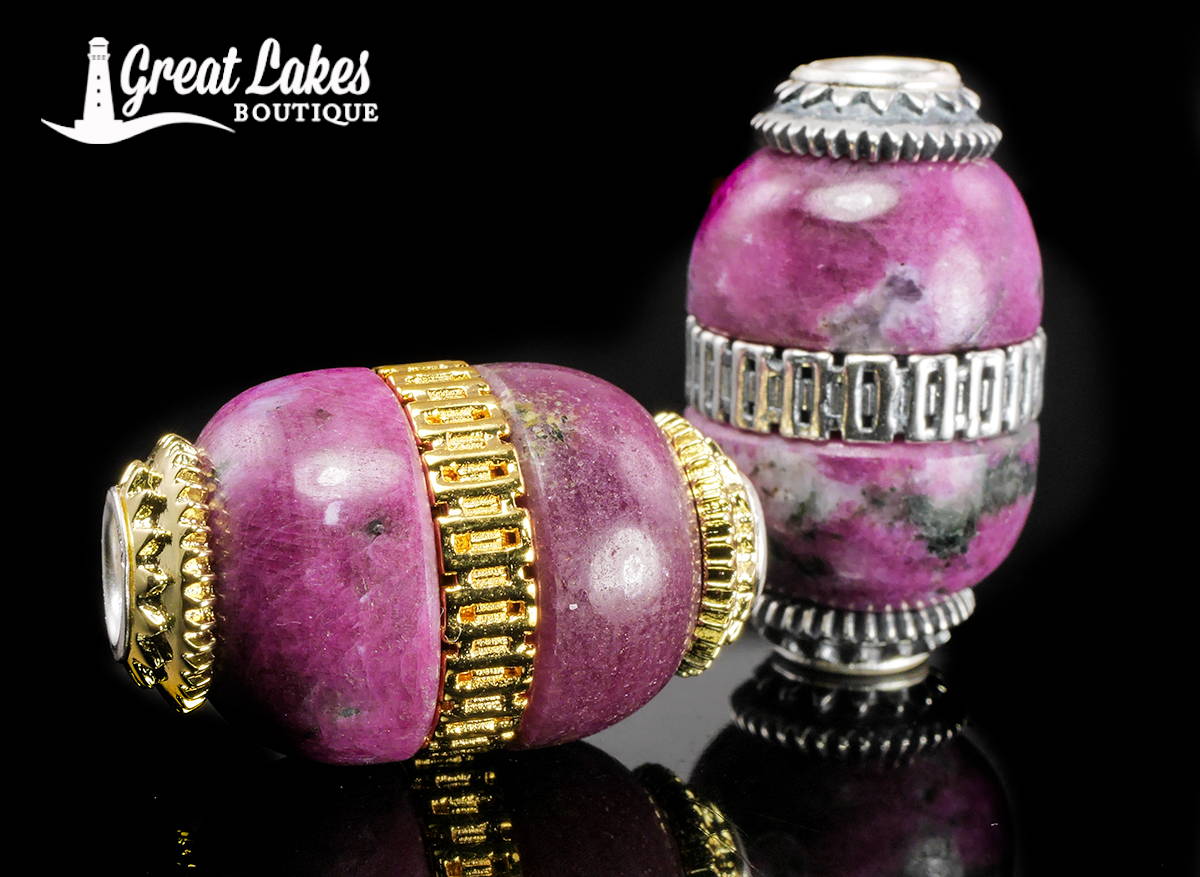 The final current style are the barrels. These measure approximately 25 mm wide by 14 mm tall, making them the largest of this launch. They will retail at $148.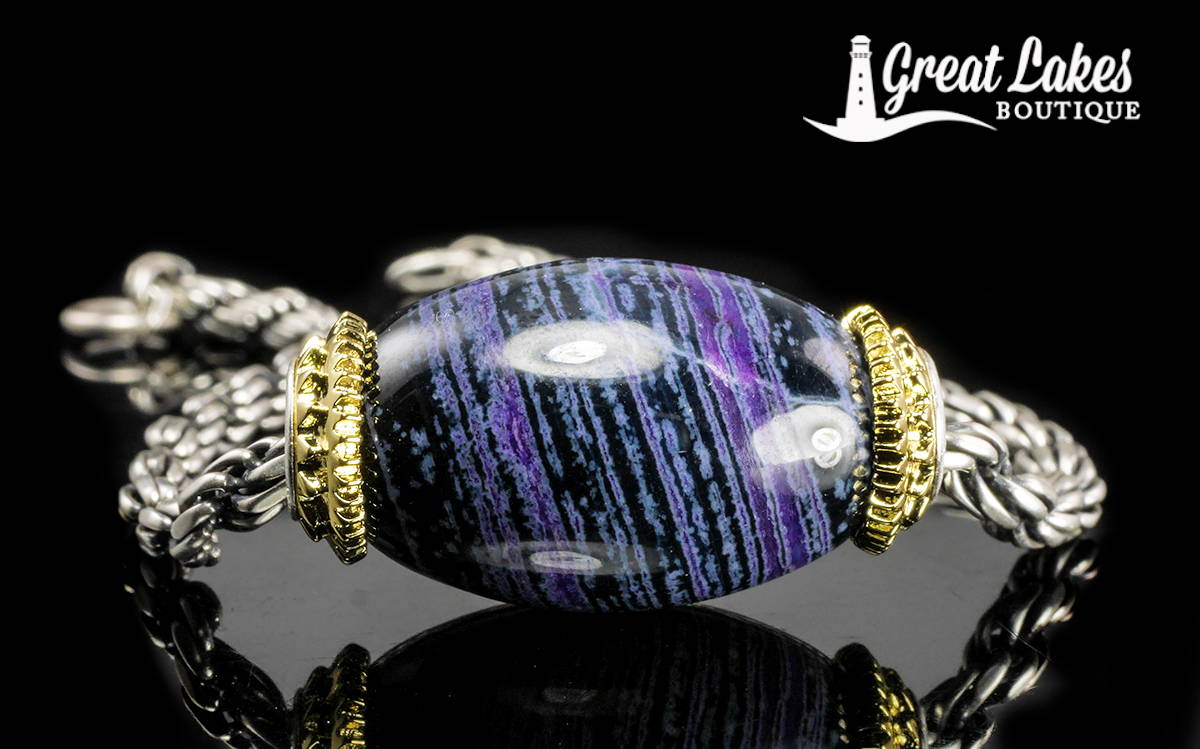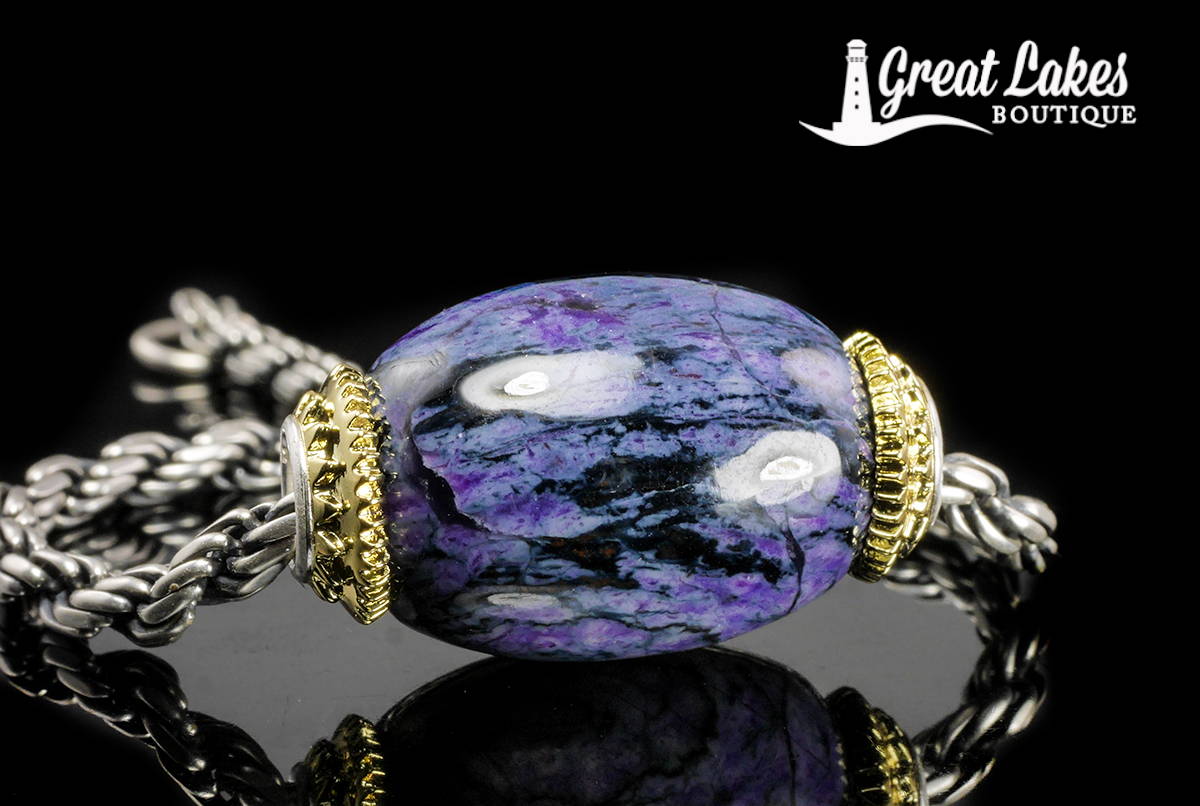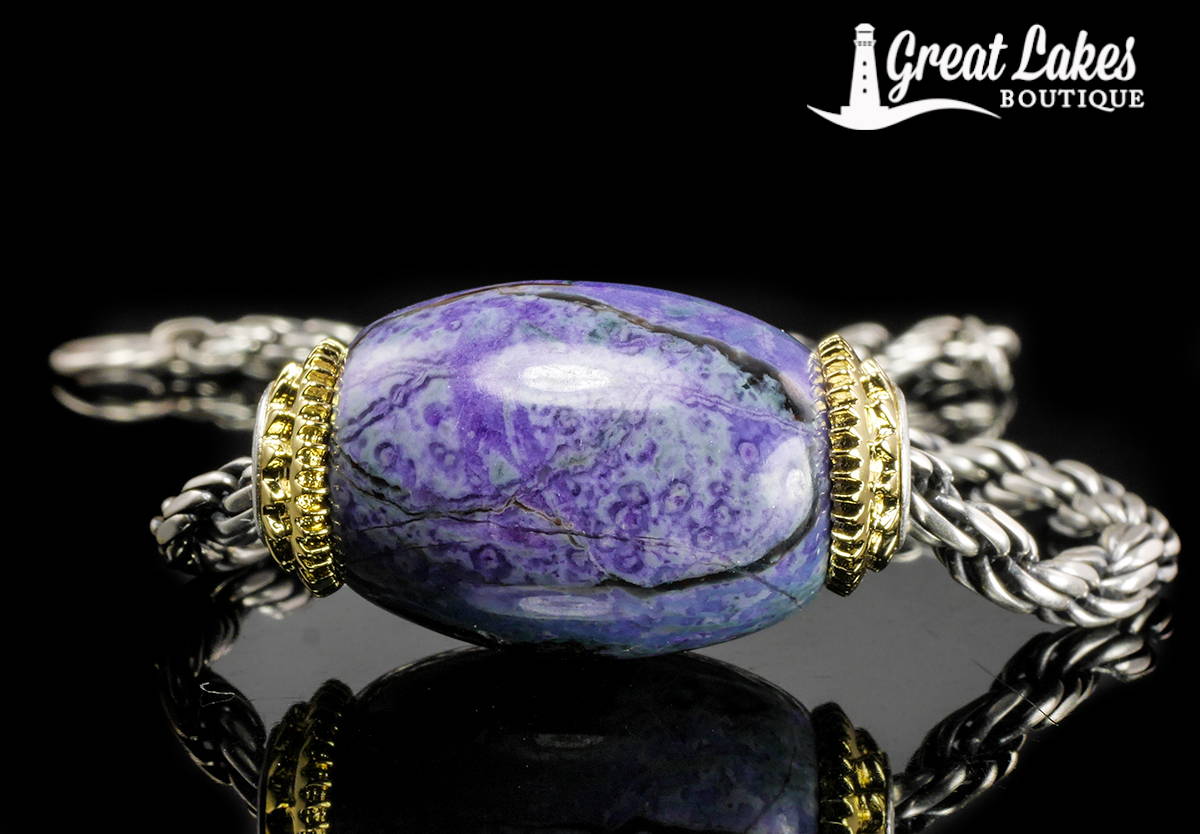 These beads aren't easy or fast to make. As mentioned this concept was born several months ago. For this reason it could be that they end up being a line that's only available during event weekends, to give a chance for stock to be replenished in between. That has yet to be decided. Nor are these event beads.
They will be made available to online customers and that brings us to another note. Obviously we are paying very close attention to the situation with Covid 19 and we have already made changes to the way we operate to accommodate it. It's also worth stressing that our event has always had a very strong online component regardless of current events. Indeed we put just as much emphasis on our e-commerce customers as those who physically attend. With that in mind we always have a contingency plan of sorts for our events because of their high online focus.
There is still six weeks to go until Bead Bash on the Lake and the situation with Covid 19 is changing almost hourly. It's an unprecedented event and we are obviously following all current government and state guidelines. We are not making an absolute decision on the physical portion of Bead Bash just yet but everything is already in place for a wholly online event regardless.