This charm bracelet blog brings a complete preview of The Palace of Amber Story, our latest exclusive design.
Today we're welcoming the launch of The Palace of Amber Story. This is our next exclusive bead here at Great Lakes and once again it was designed in house and executed by the amazing talent that is The Palace of Amber. With the launch comes a promotion so read on for the full details.
The Palace of Amber Story is an exquisitely detailed book bead or pendant which opens on both sides.
The front cover depicts a tree in winter, bare of leaves. The back cover shows the same tree in summer with it's full foliage. Along the spine is ornate scroll detailing, consistent with an old leather bound tome. Inside each of the covers are engravings which I'll come to in a moment.
Story weighs 7.1 g and is 1 cm in depth by 1.2 cm in length. It will retail at $146. The core is universal so it fits all major bead brands and it does work with bangles too. Please note the bead is limited to 50 pieces.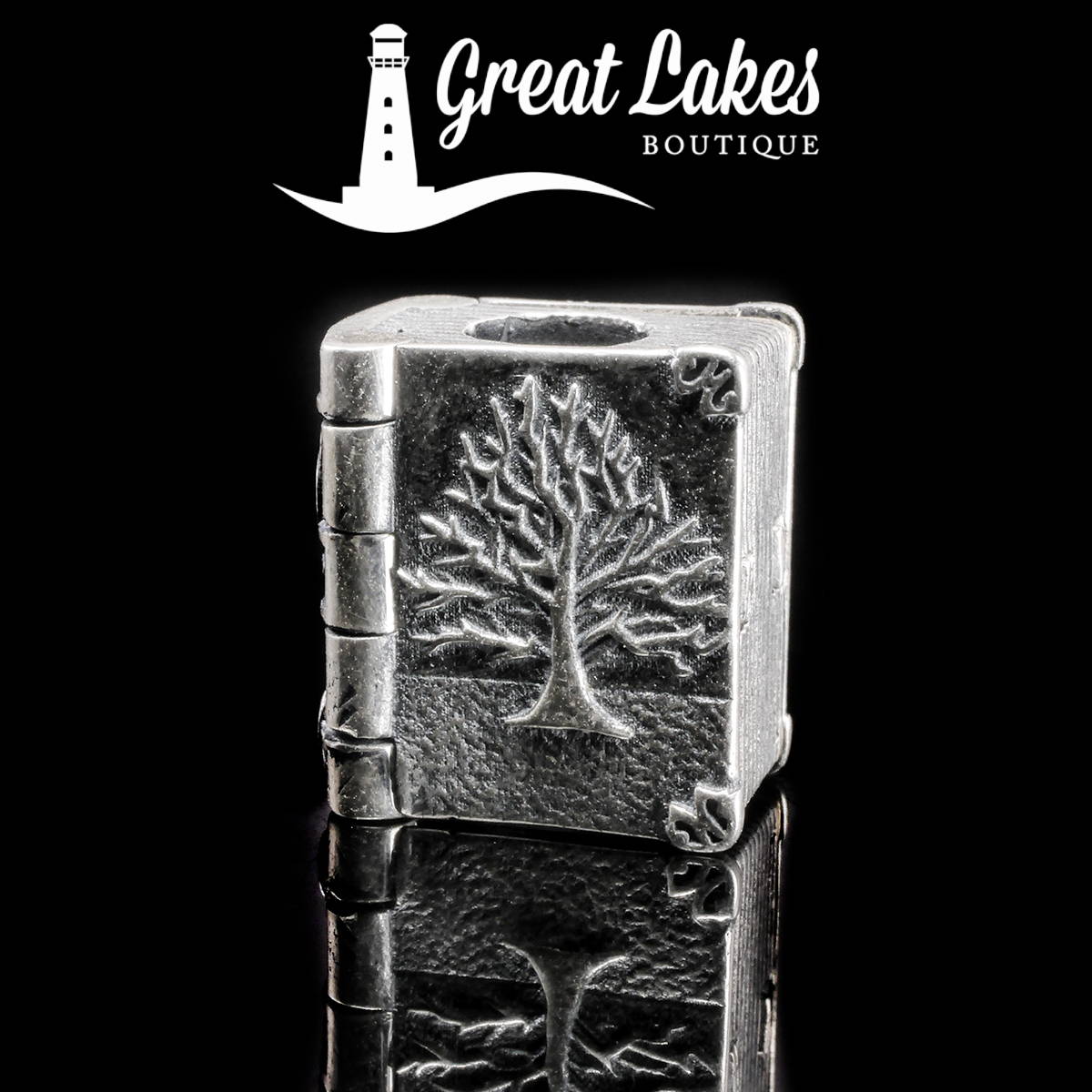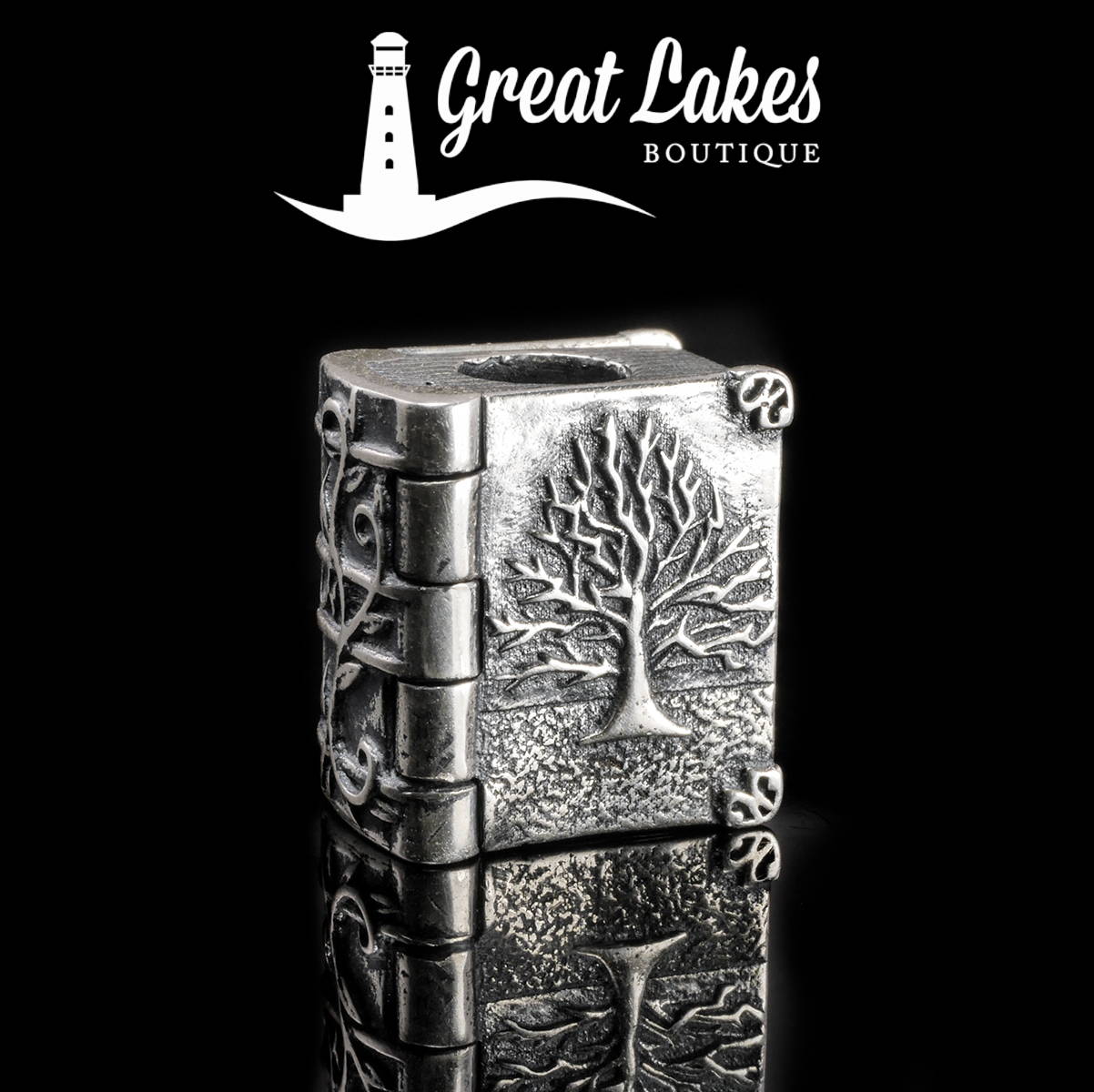 Inside the front cover is written "The Story of Life." Inside the back cover is a simple semi colon. Many of you will know the symbolism the semi colon has developed in recent years. Grammatically it's a punctuation point where a writer could end a sentence but chooses not to. This led to it becoming a symbol for anti suicide campaigns or for those fighting depression, illness or grief. It appears commonly as a tattoo on those who have survived something terrible. It's a reminder that the story doesn't have to end. Sometimes the next page or chapter could be incredible.
It's for this reason the tree is bare on the front cover but in full leaf on the back, perhaps the opposite way round to what you may expect.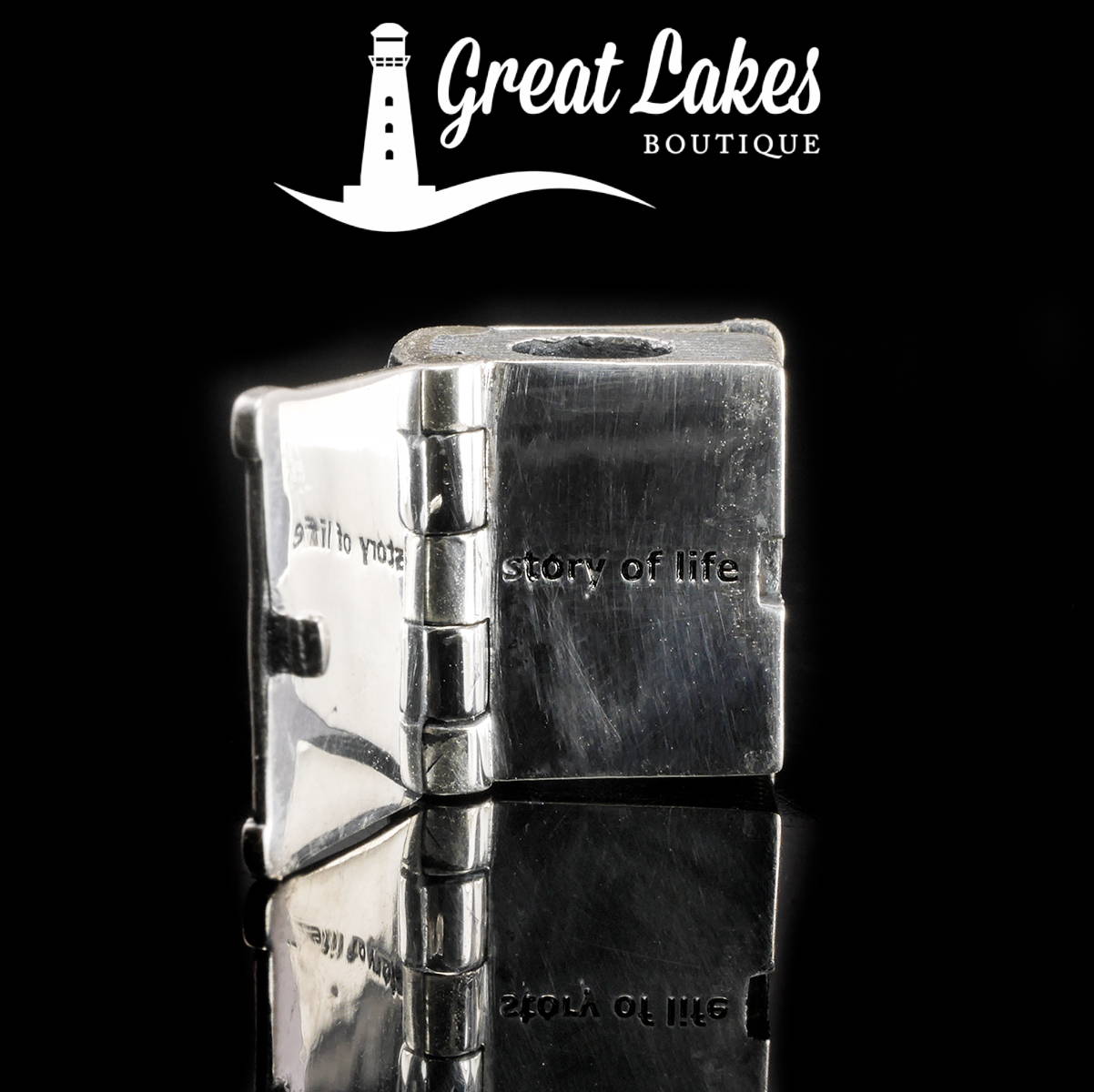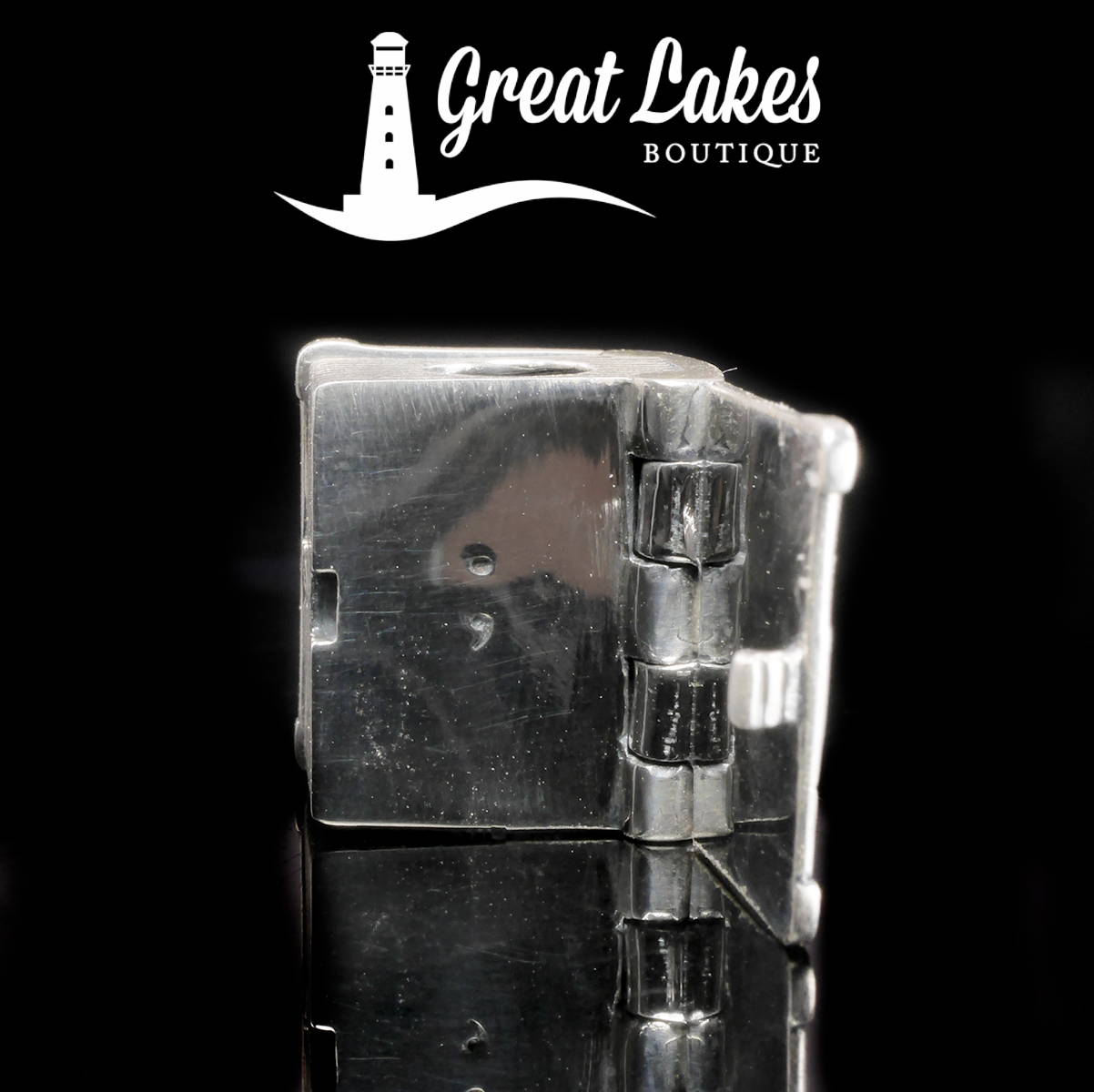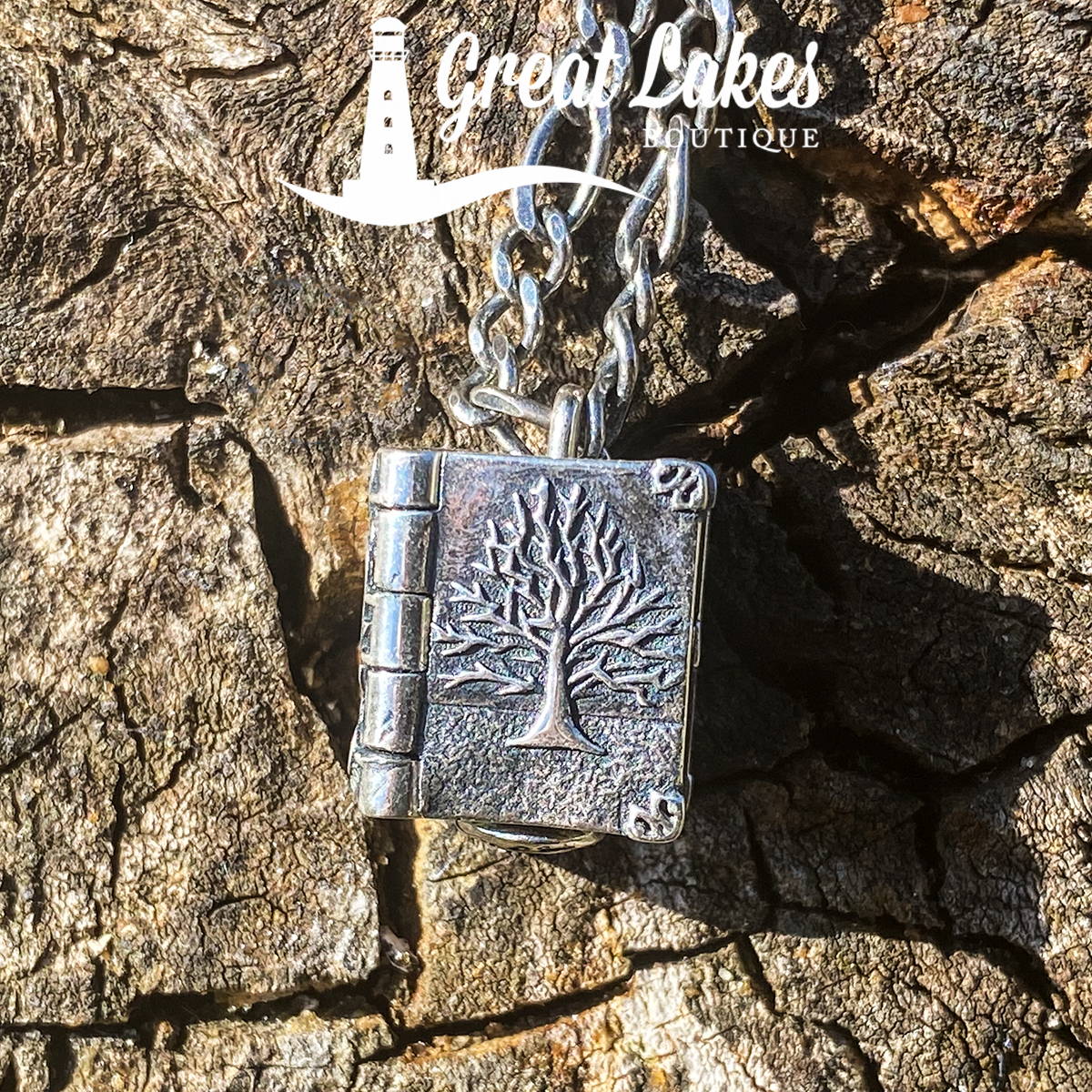 As mentioned Story works for the wrist or as a pendant for fans of The Palace of Amber Baroque Necklace. If you're unfamiliar with that necklace system, it has a small hanger that sits inside your beads so becomes invisible once beads are in place. It's a very neat effect with a lovely chain. The Baroque Necklace comes complete with a lobster clasp but you can add decorative locks if you prefer.
Beginning immediately anyone purchasing either The Palace of Amber Story or our slightly older exclusive Tick Tock can save 30% on a Baroque Necklace. Story looks very striking worn this way and it does give you an option for the summer months if you hate having bangles or bracelets on in the heat.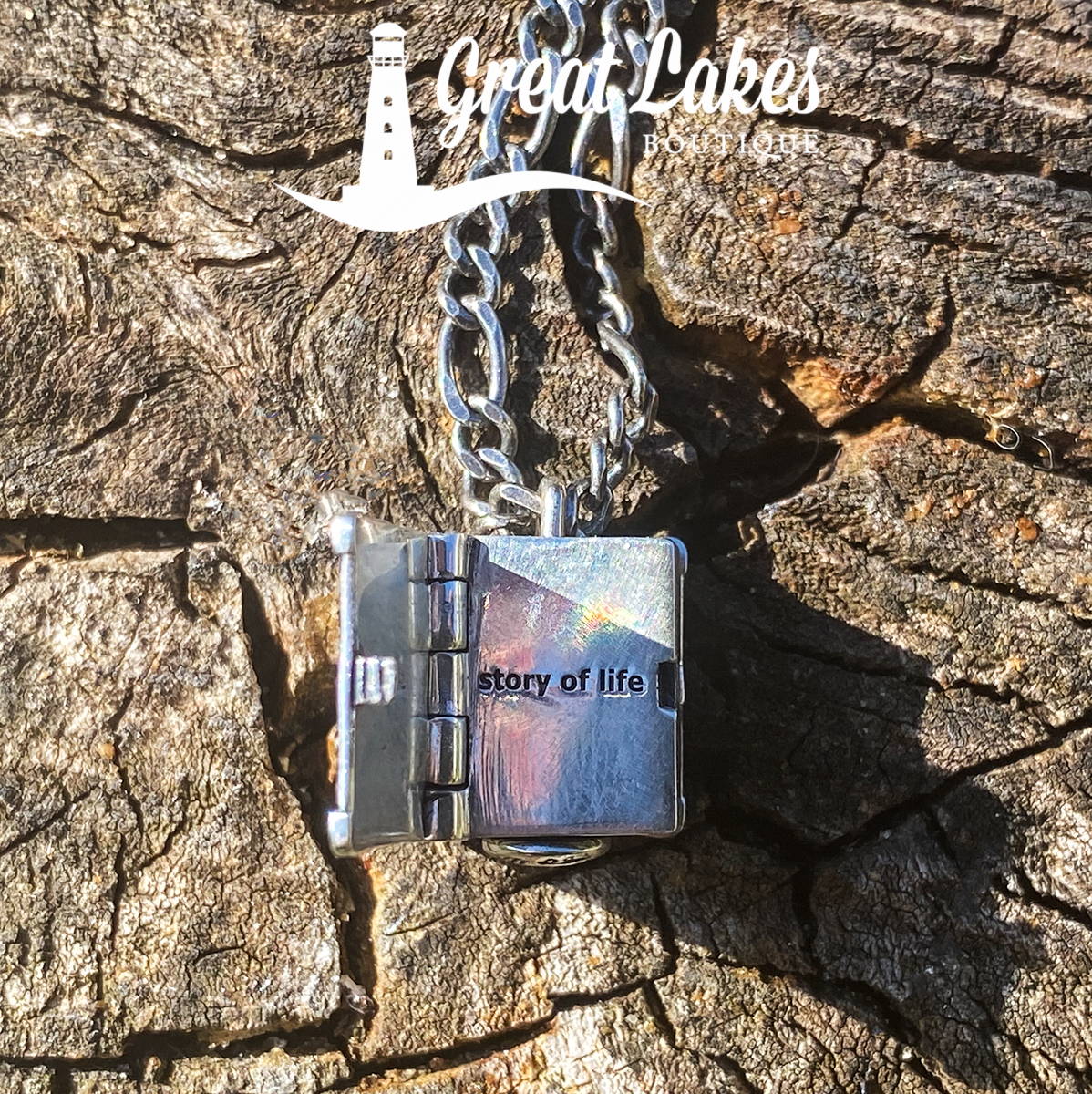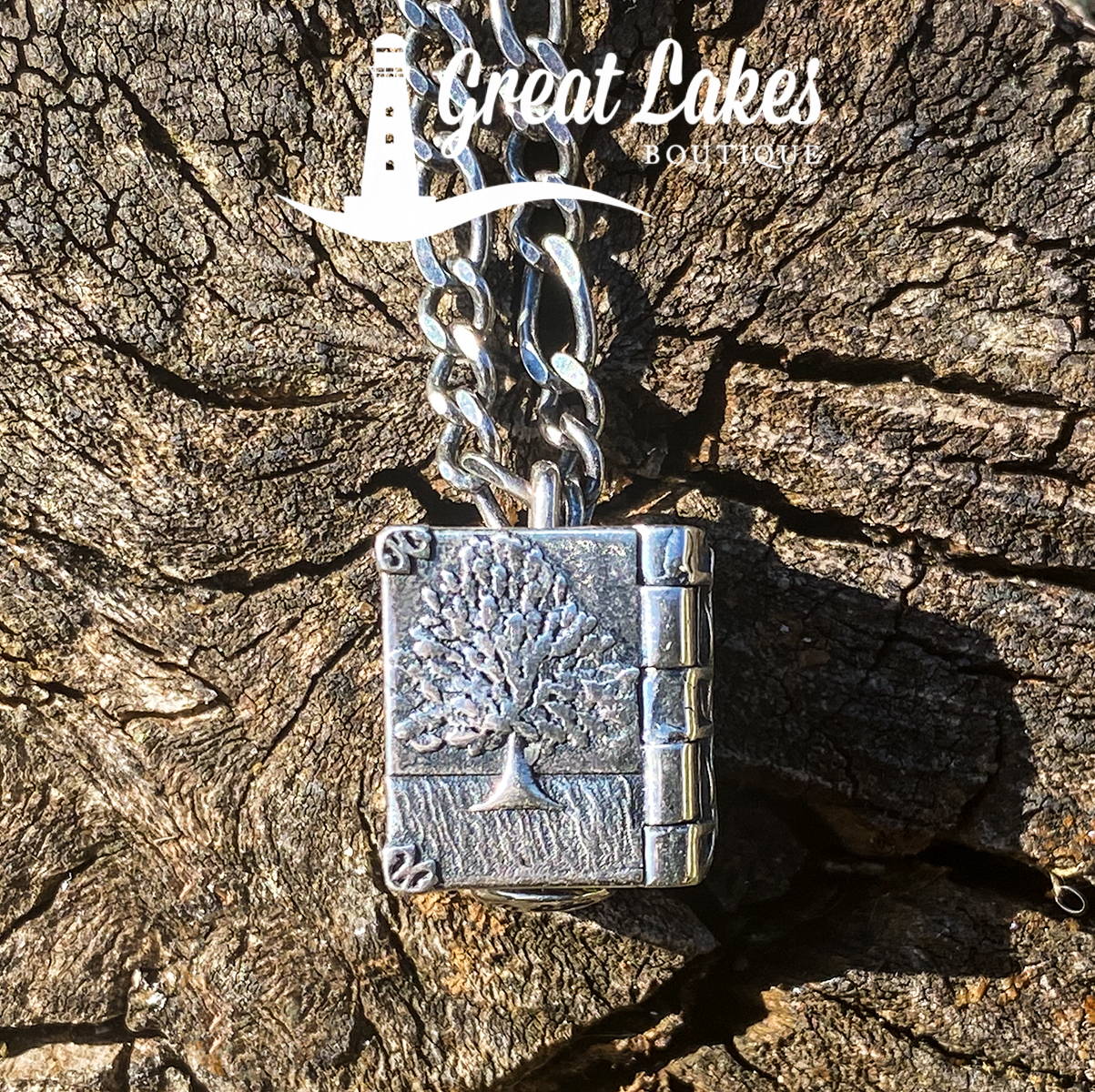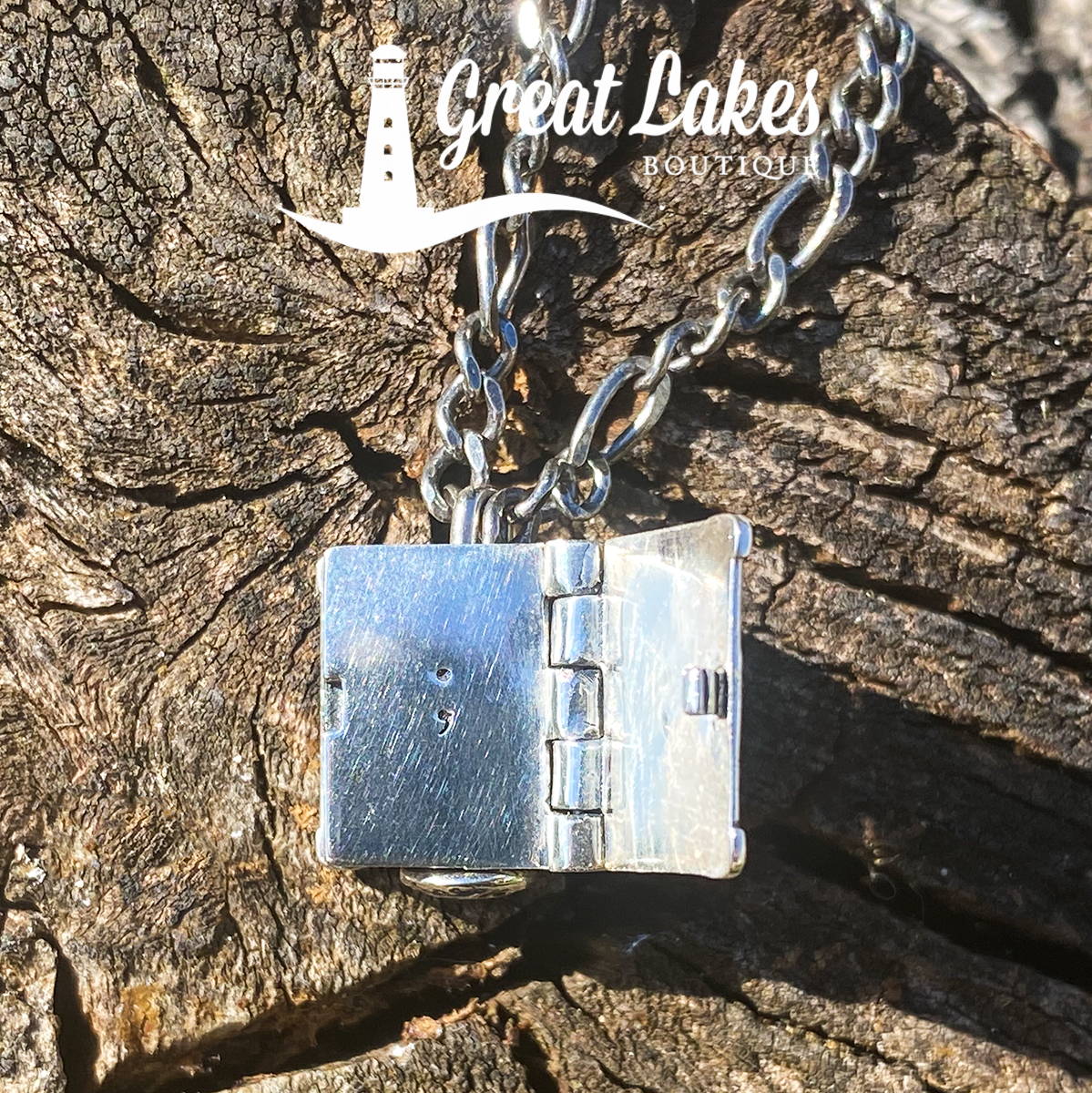 It's our hope that Story will appeal to a lot of people. On it's surface it's a really beautiful, ornate book. The hinging adds a lot of additional detail to it and you'll note the small raised details on the corner too. Whether you love to read, whether you're a fan of all things magical, whether you celebrate the seasons, there's a lot of versatility there.
The semi colon was deliberately kept hidden inside for those battles that are more personal, though you can wear the book open as a pendant should you choose to (and for reference it snaps closed securely when pressed shut.)