This weekend saw the arrival of The Palace of Amber Summer 2019 gemstones. On paper the colors don't sound incredibly inspiring or quite like they're going to complement each other. In practice it's a surprisingly beautiful combination, inspired by nature
There's a set of base neutrals that underpin the entire selection and will work well into the next season. These are accompanied by two brighter accents and when we shared the palette on social media the response was amazing.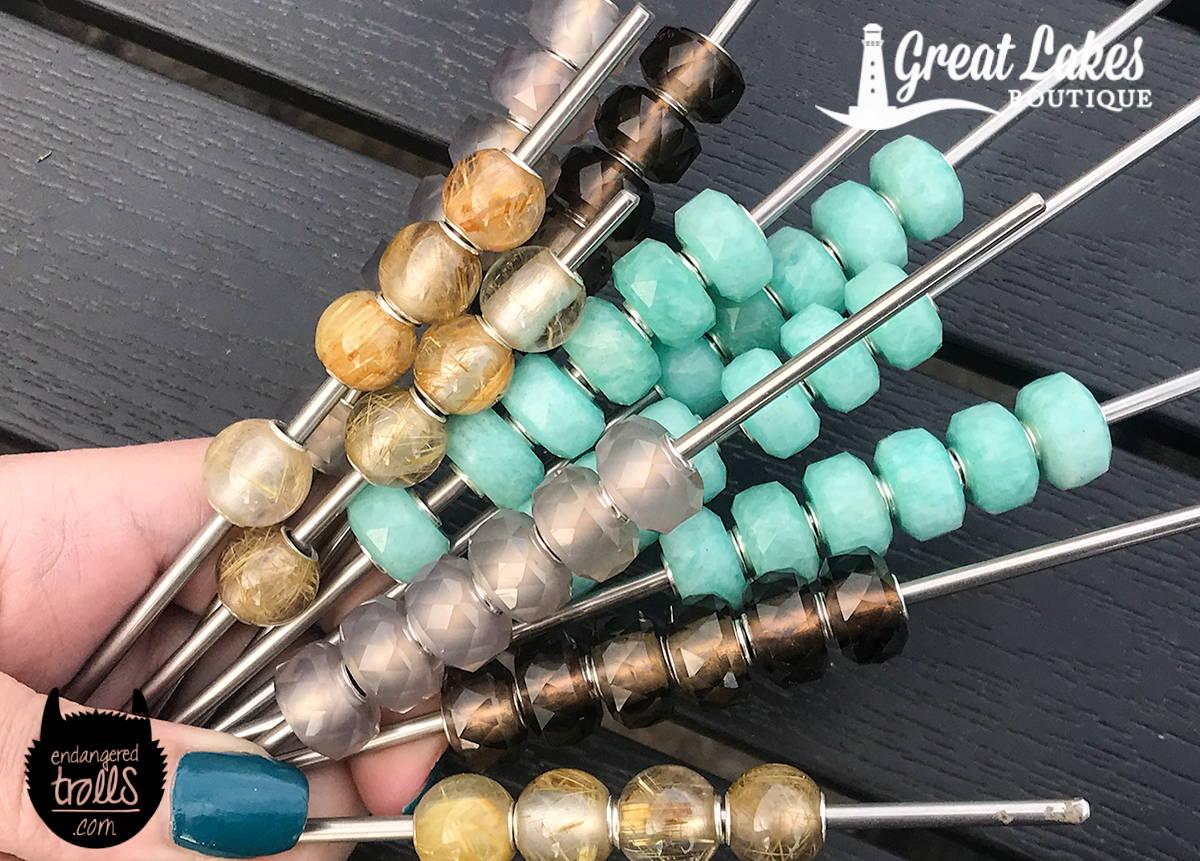 The two base neutrals are The Palace of Amber Smoky Quartz and new Grey Chalcedony. The chalcedony is absolutely stunning with a real mink color to it. In some lights you'll see barely there hints of a pink tone. In other lights it's a soft, warm grey. It's going to complement so many other colors and is a real investment stone.
It's also a flawless stone without inclusions so those of you valuing clarity should love this one.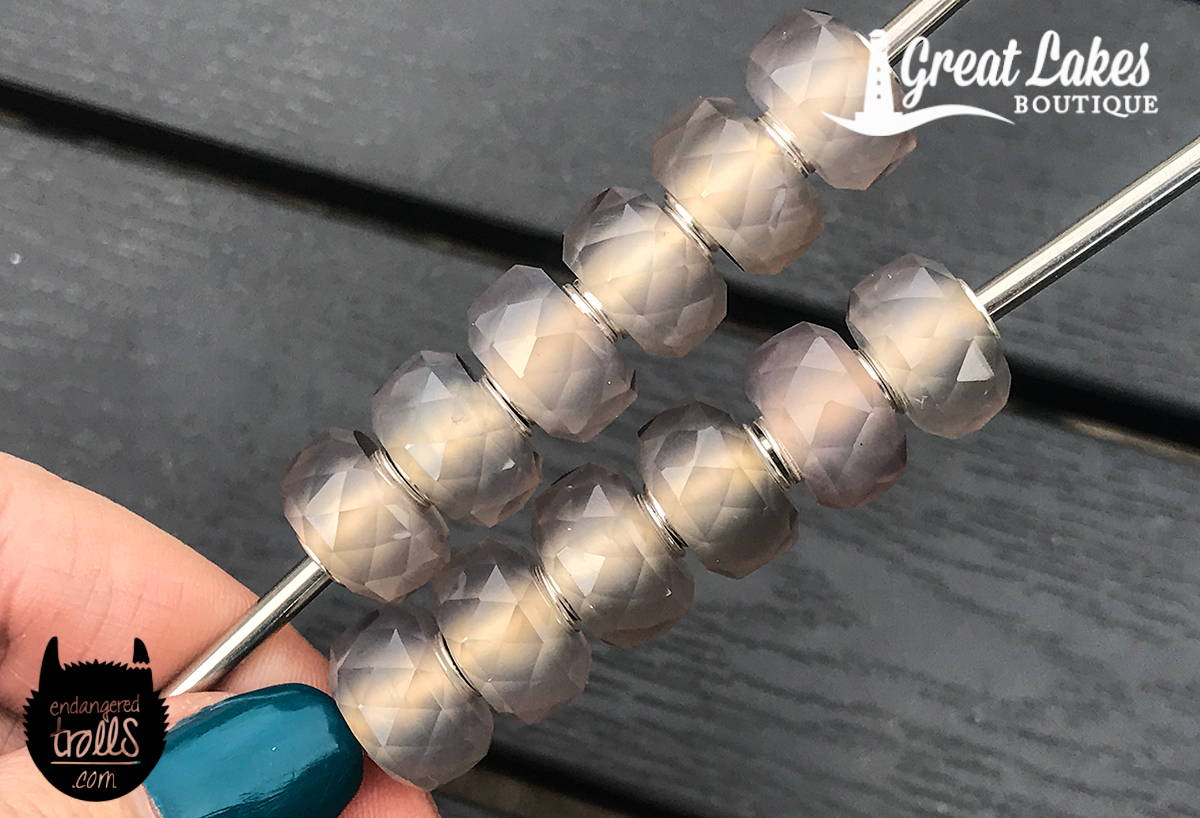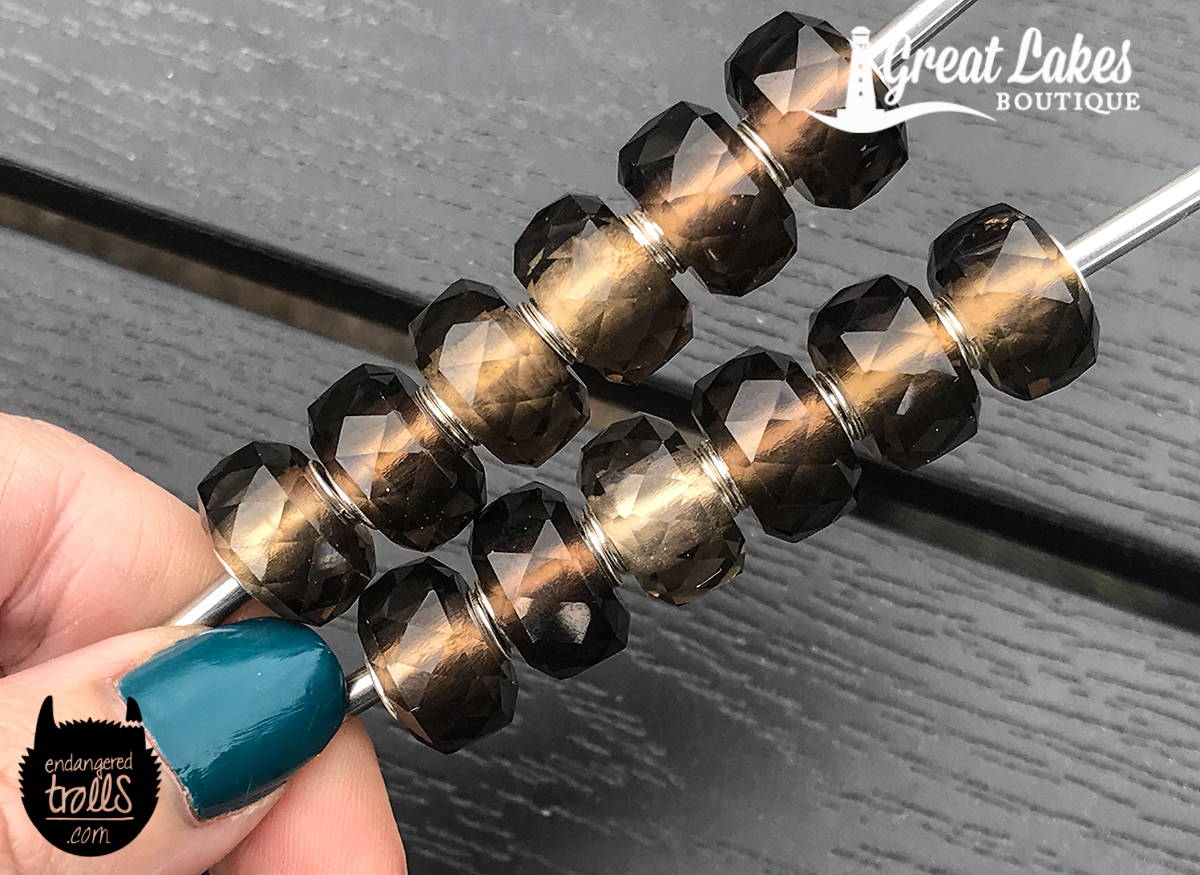 The smoky quartz launched back in January and though a darker shade, it grounds the entire combination and brings a strong sense of nature to the palette.
Much like the chalcedony these smoky quartz have shown exceptional clarity and you'll find a little difference in their shades though for the most part they're a rich chocolate color.
The two accent stones are the new amazonite and the golden rutilated quartz. The latter can be found in both the gemstone collection and also just a few of the limited edition Starry Golden Forest are remaining. It brings with it a sense of warmth and sunshine but again this is a shade that will work well into the fall season.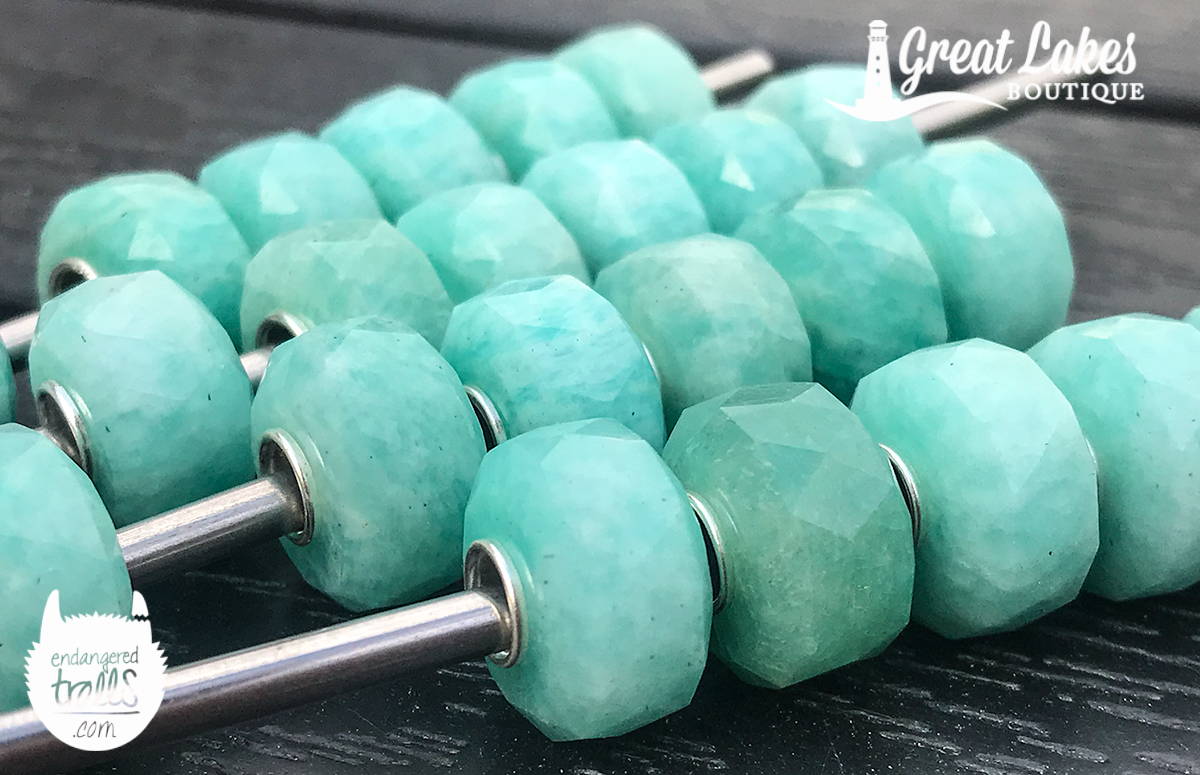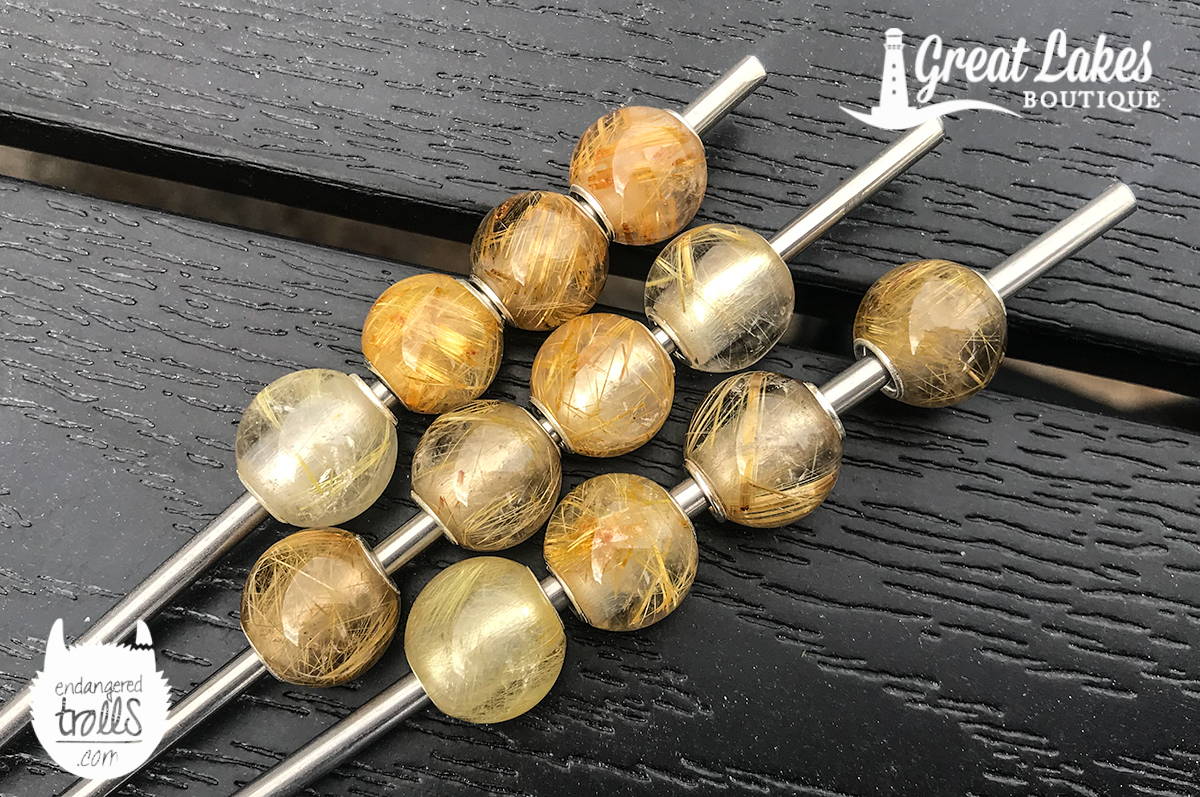 We've styled these stones for summer using some season silver beads such as the Redbalifrog Calla Lilies and Chrysanthemum with the brand new The Palace of Amber Fortitude which we're all loving here at Great Lakes. The Palace of Amber Flamboyant Sakura is used to bring floral accents to the entire combination.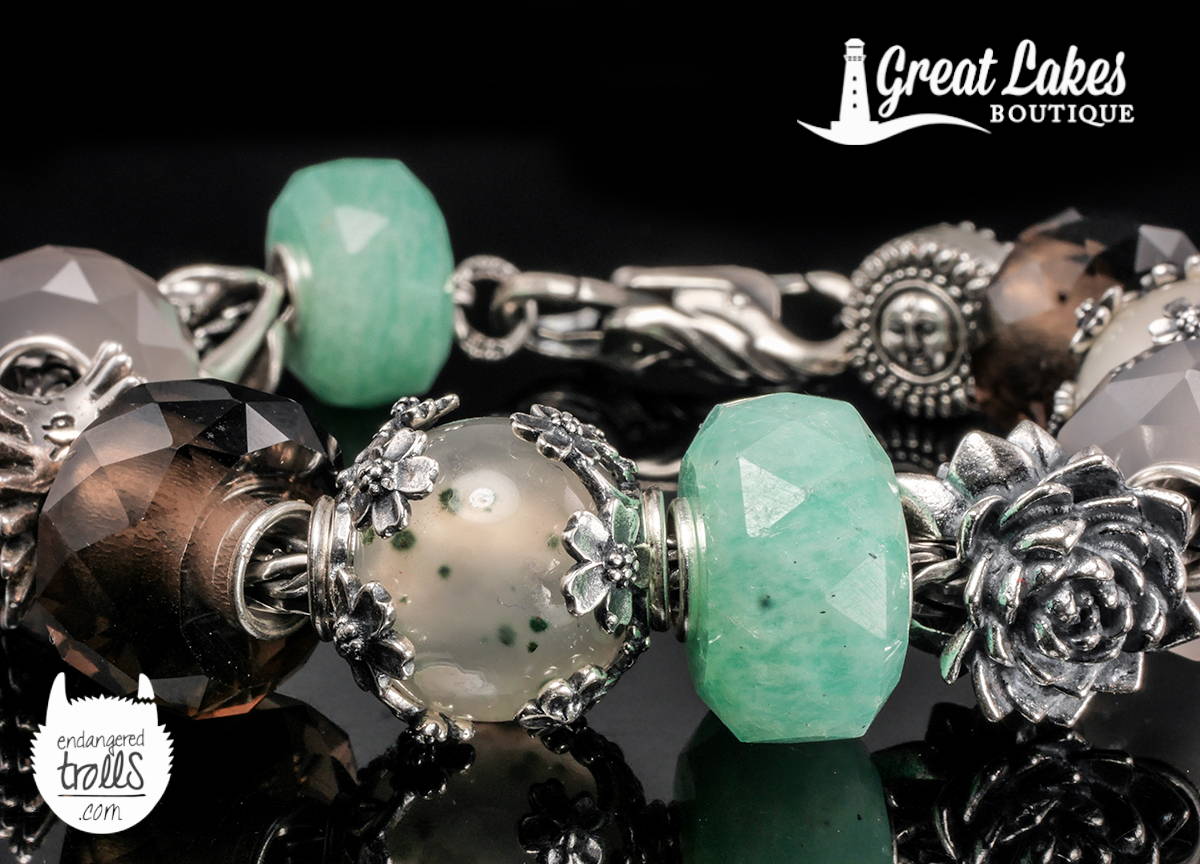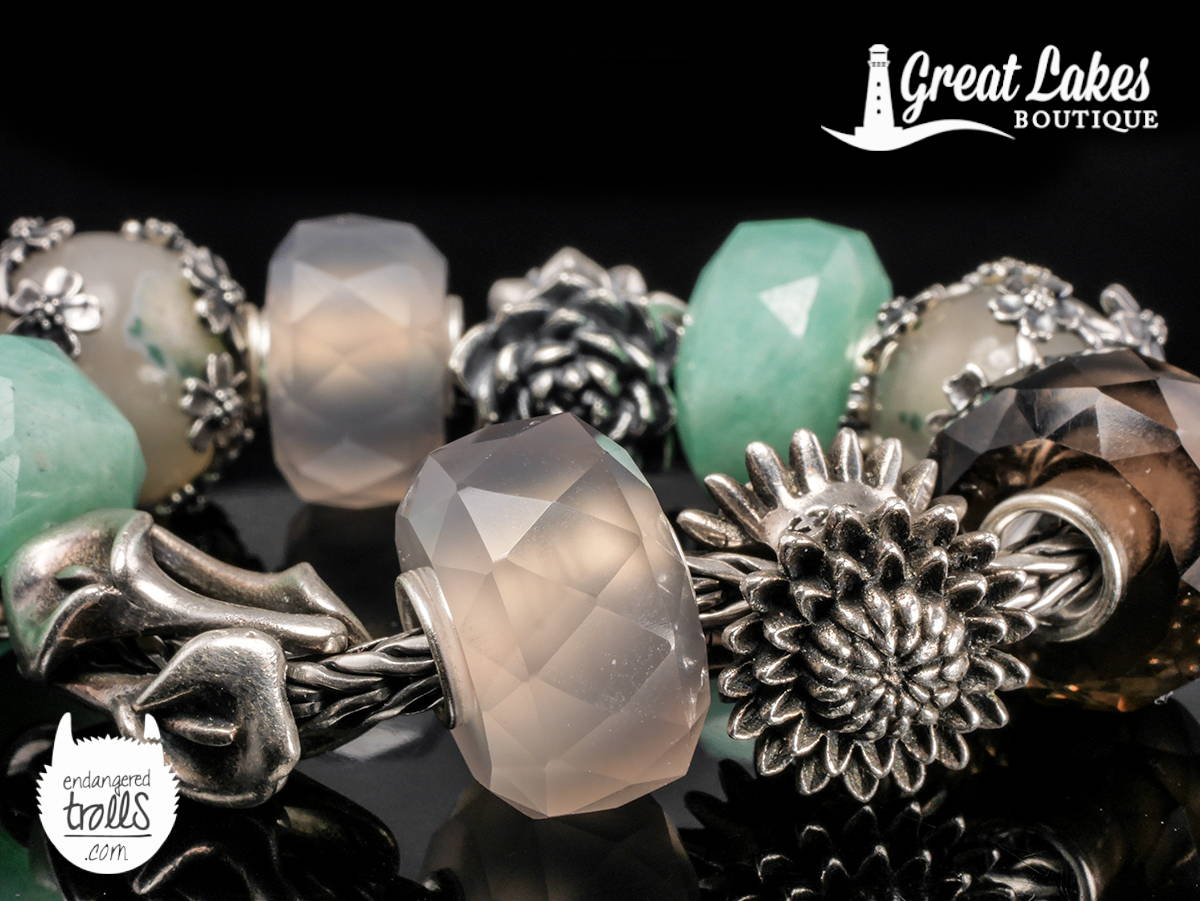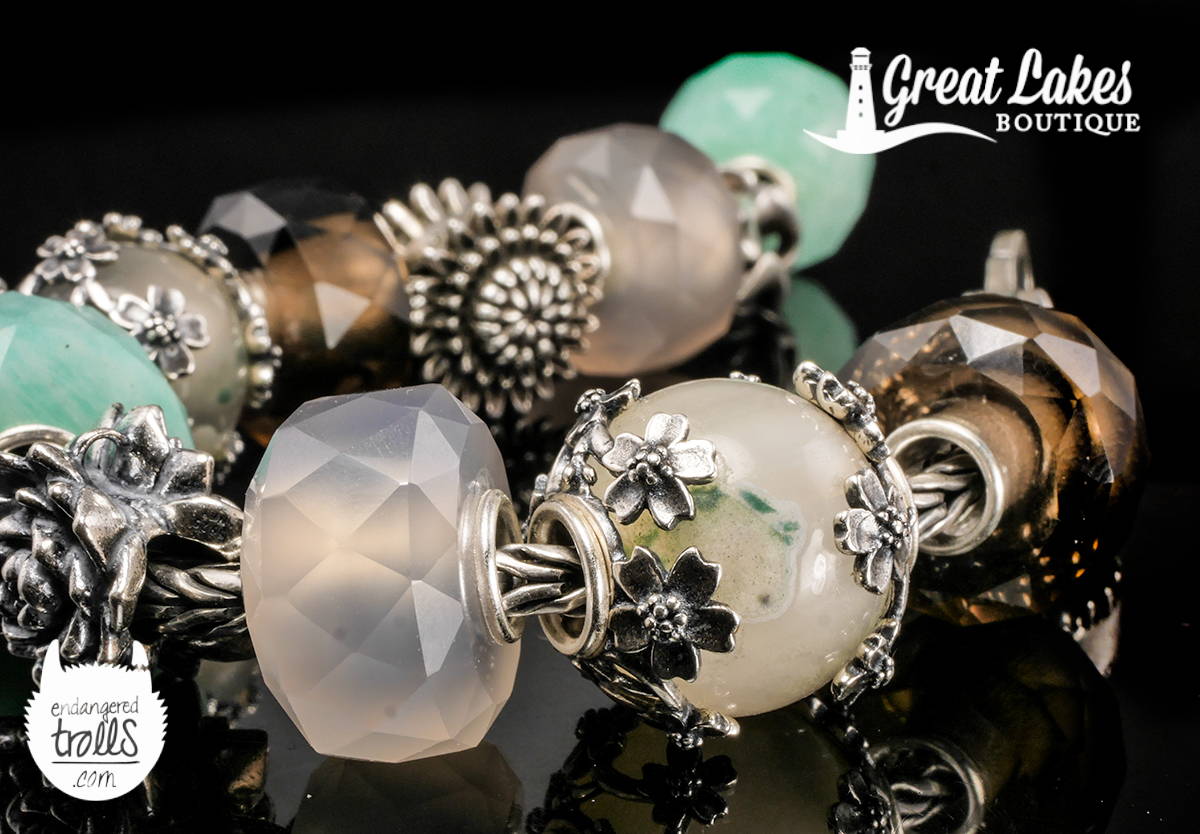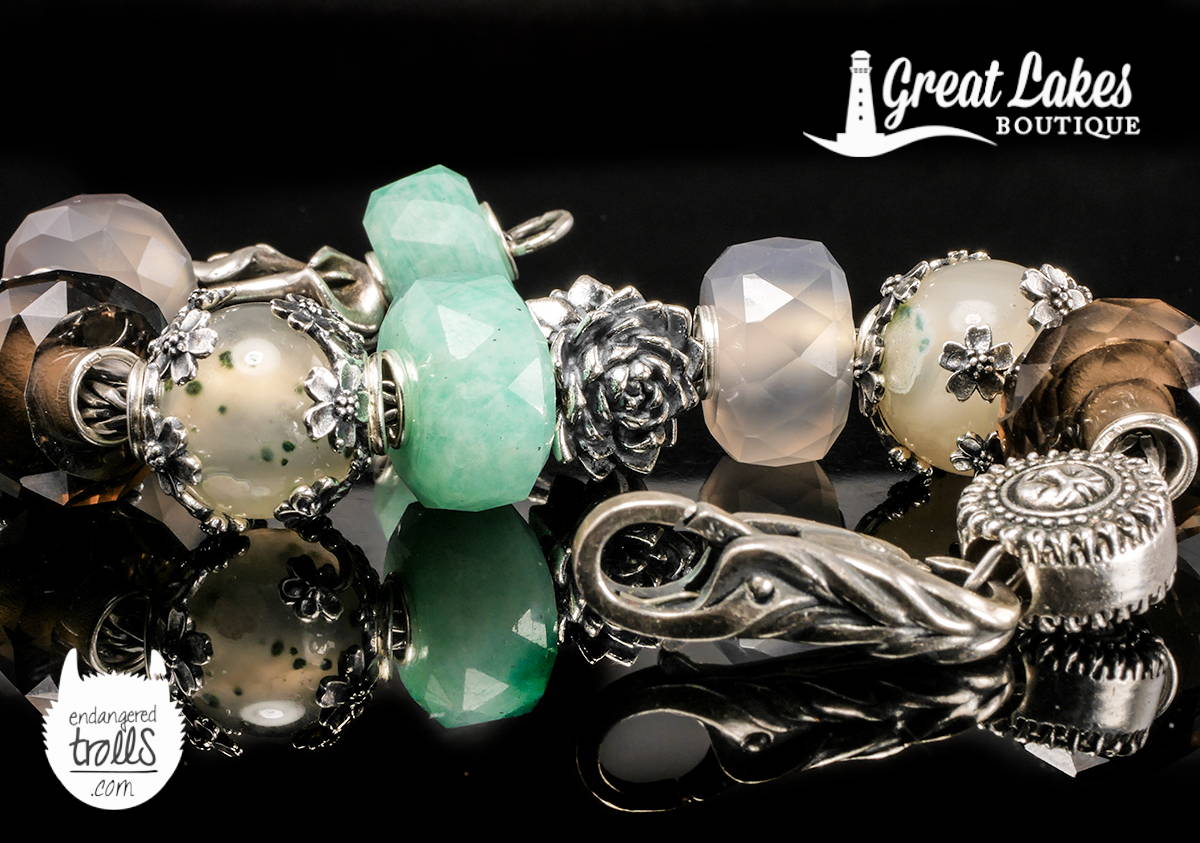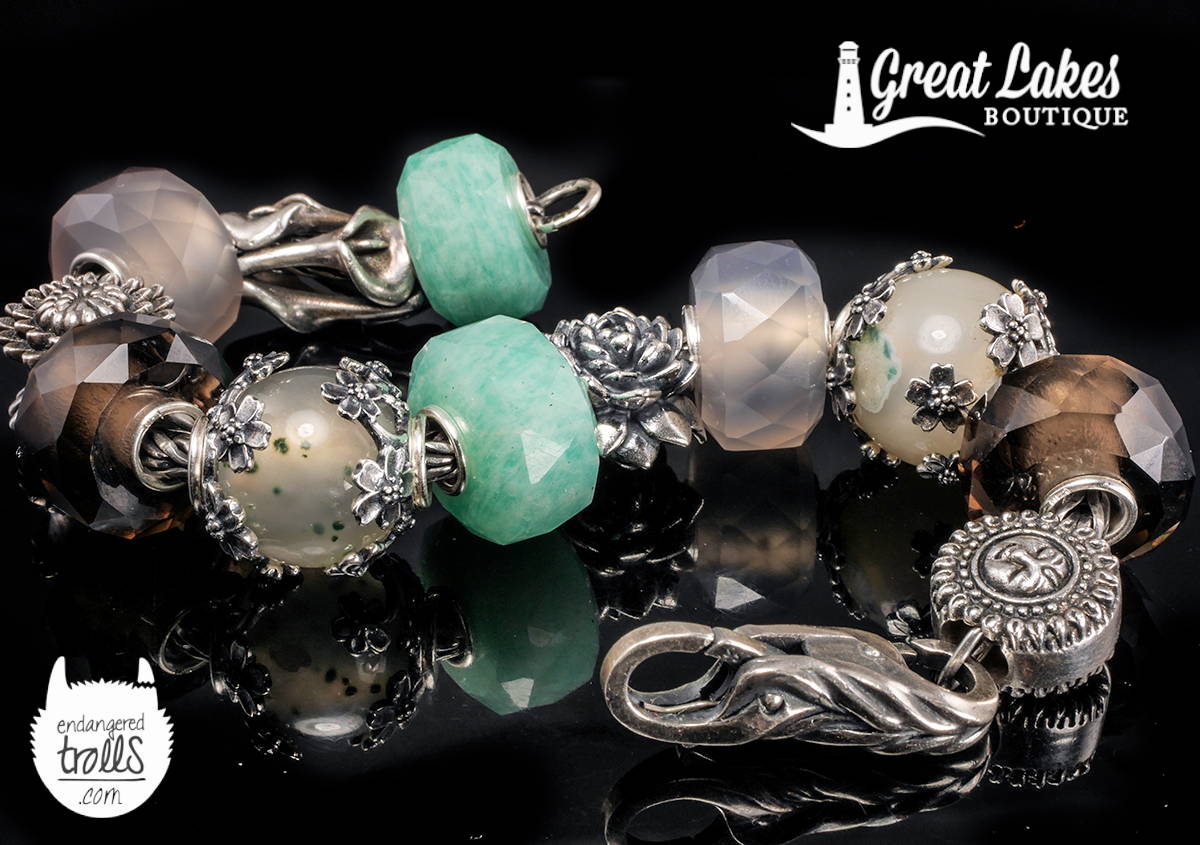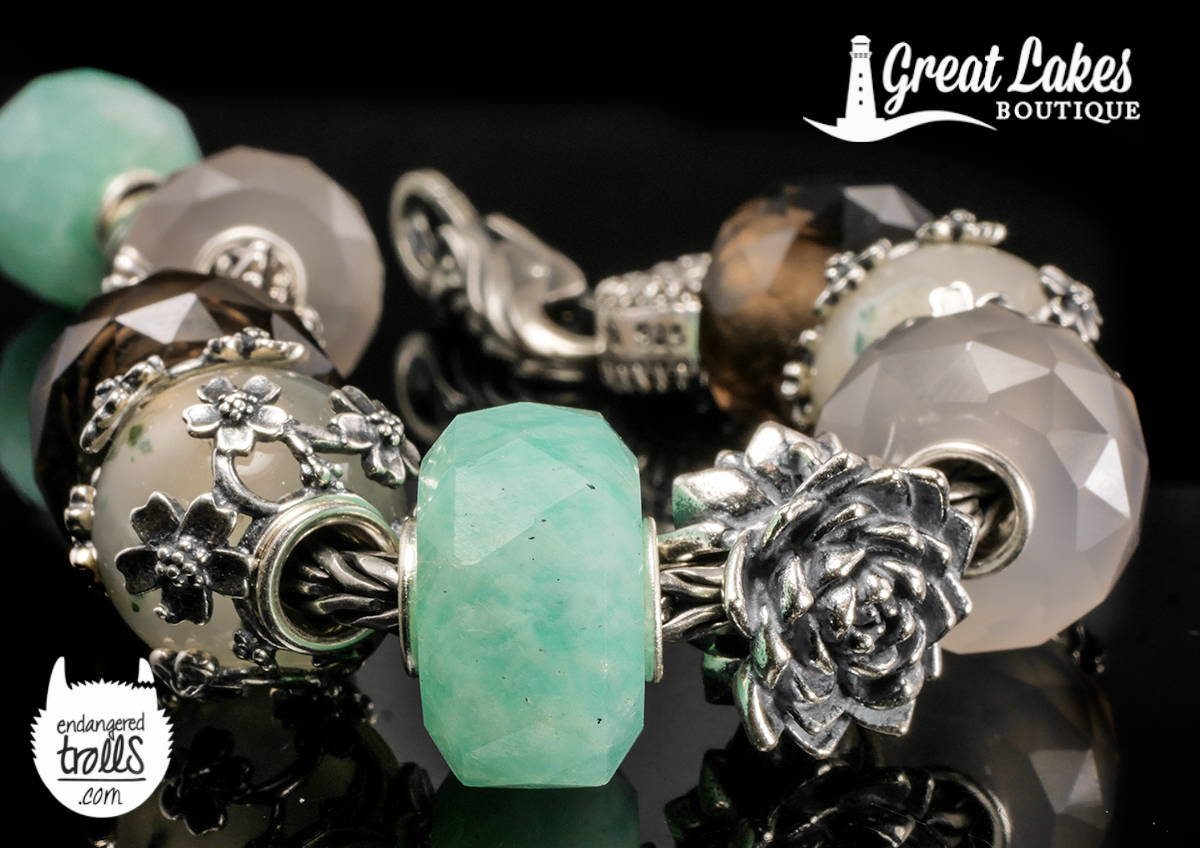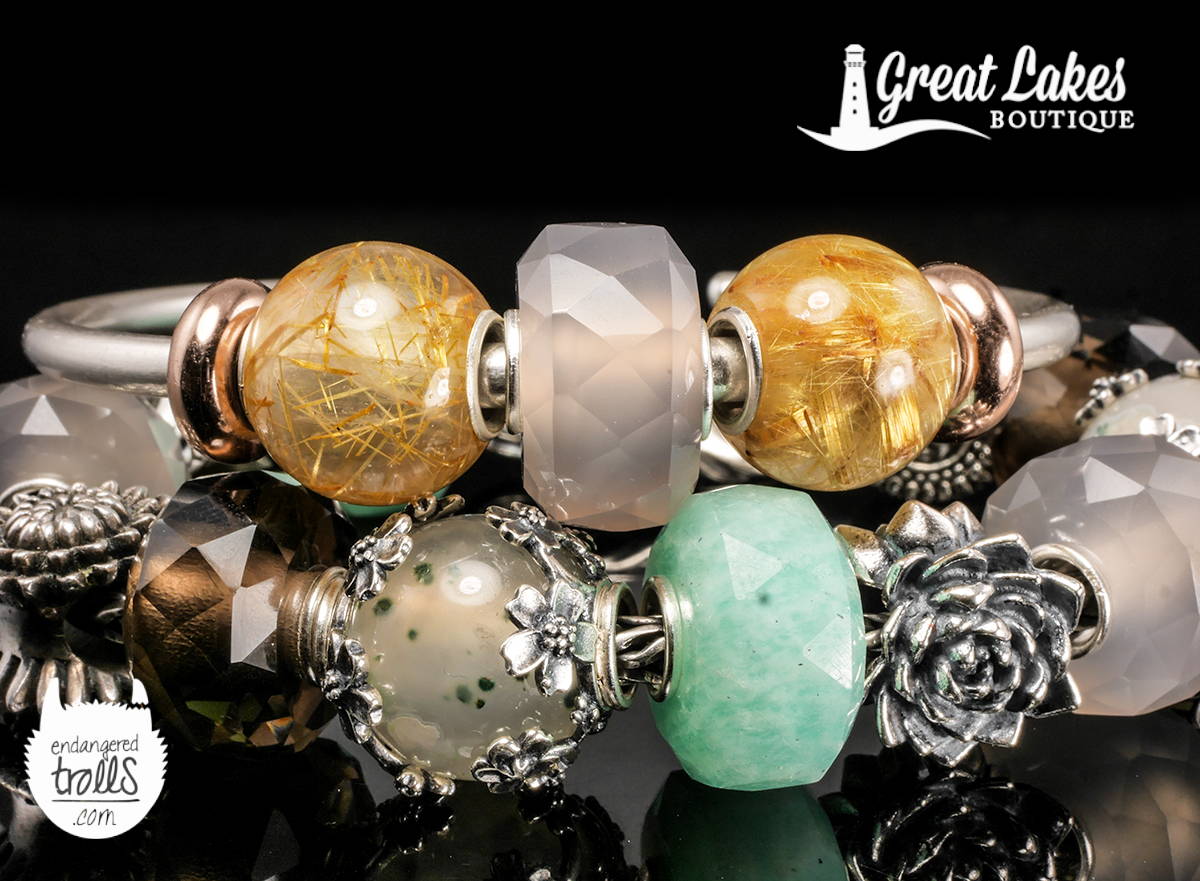 This combination is so easy to wear with elements that will prove versatile for you throughout the year. It draws it's inspiration from the world around as opposed to chasing the bold shades of summer which might have more limited use for you. If you've yet to check out the new gemstones from The Palace of Amber be sure to do so as stocks are limited.