We're a mere couple of days away from the first day of summer, at least in meteorological terms. With it comes the sun, the long days, the bugs, the sunburn and the restless nights because it's too hot. I'm not a lover of the summer season at all and spend it dreaming of the fall. That said there is one aspect of the summer I do enjoy and that's the thunderstorms and this is precisely what inspires today's bracelet.
New deliver days are always a source of excitement here at GLB and over the weekend a new batch of The Palace of Amber Carved Labradorite Dangles arrived. As the name implies these are labradorite stones carved into the shape of flowers and to date they've proven extremely flashy. The first batch went incredibly fast and there are still some available from the latest delivery. The mix of grey stone and bright flash gives them a certain ethereal quality.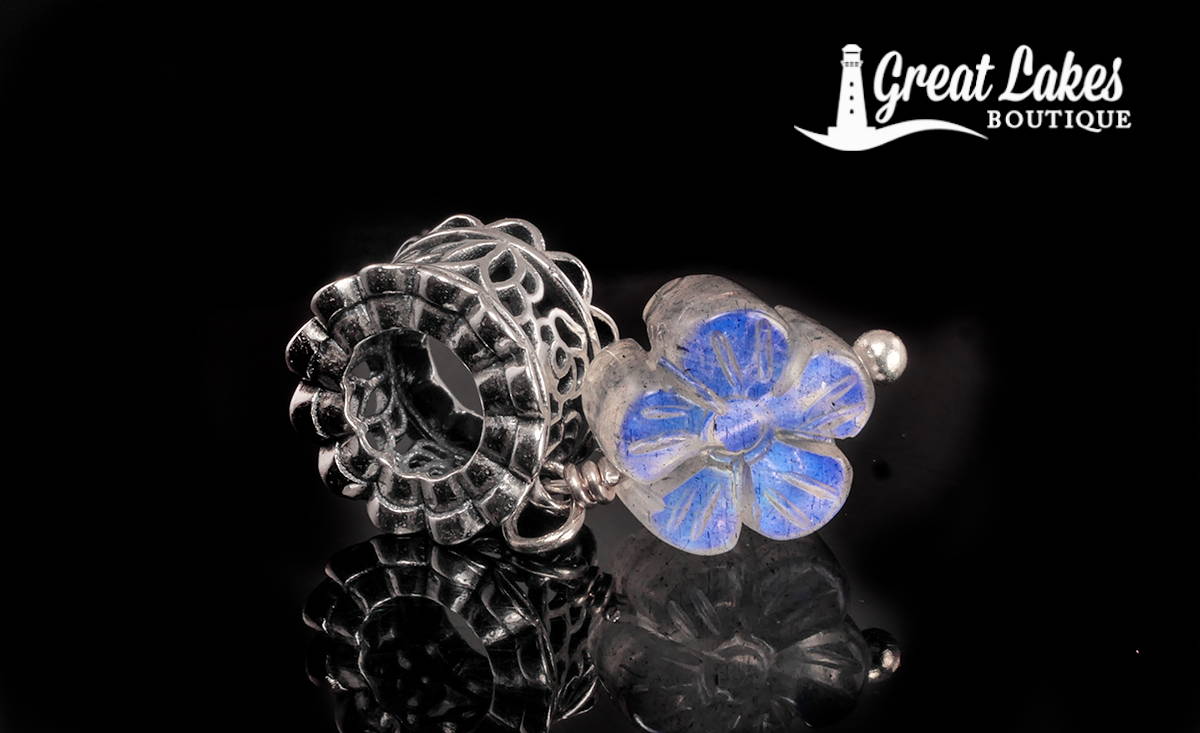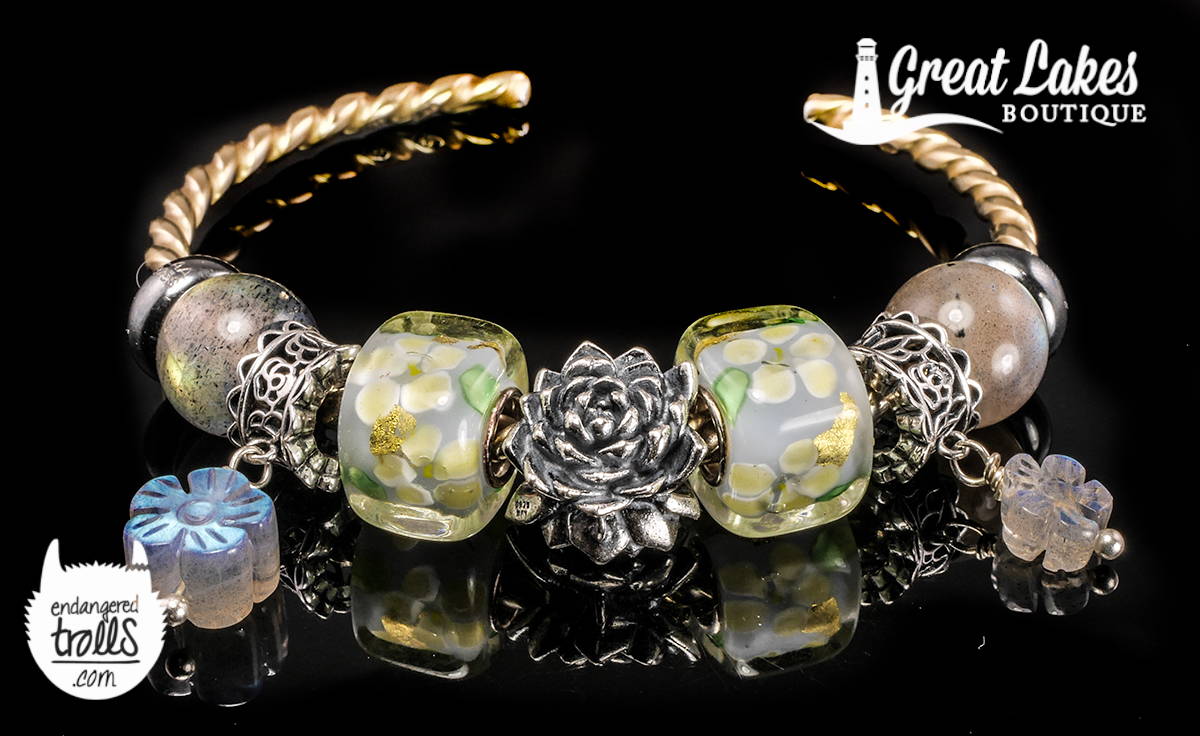 This super simple bangle combination uses the new Trollbeads Round Labradorites which if you've yet to indulge in, you absolutely should, two of of The Palace of Amber Carved Labradorite Flowers and two of the Sijin glass in the yellow and blue.
The idea behind this combination was to capture the strange hue of the sky pre and post storm, while using the labradorites to represent the flash of colour from lightning. The focal silver is The Palace of Amber Fortitude.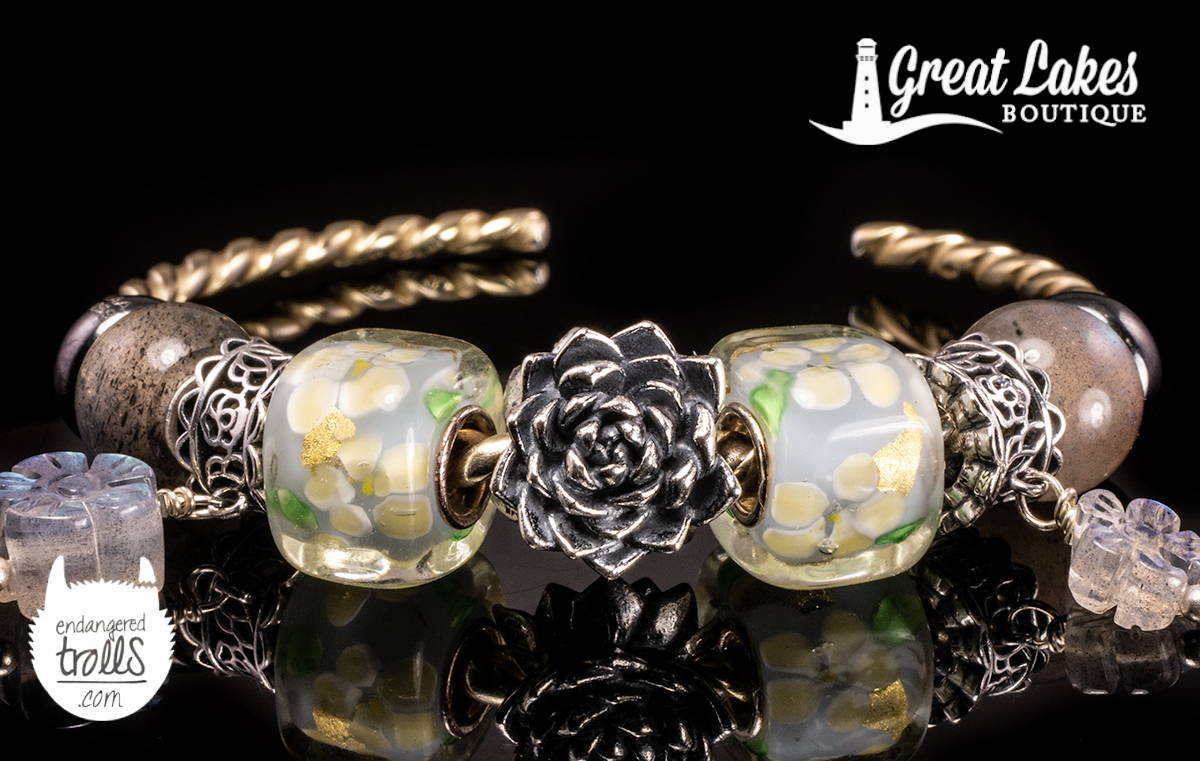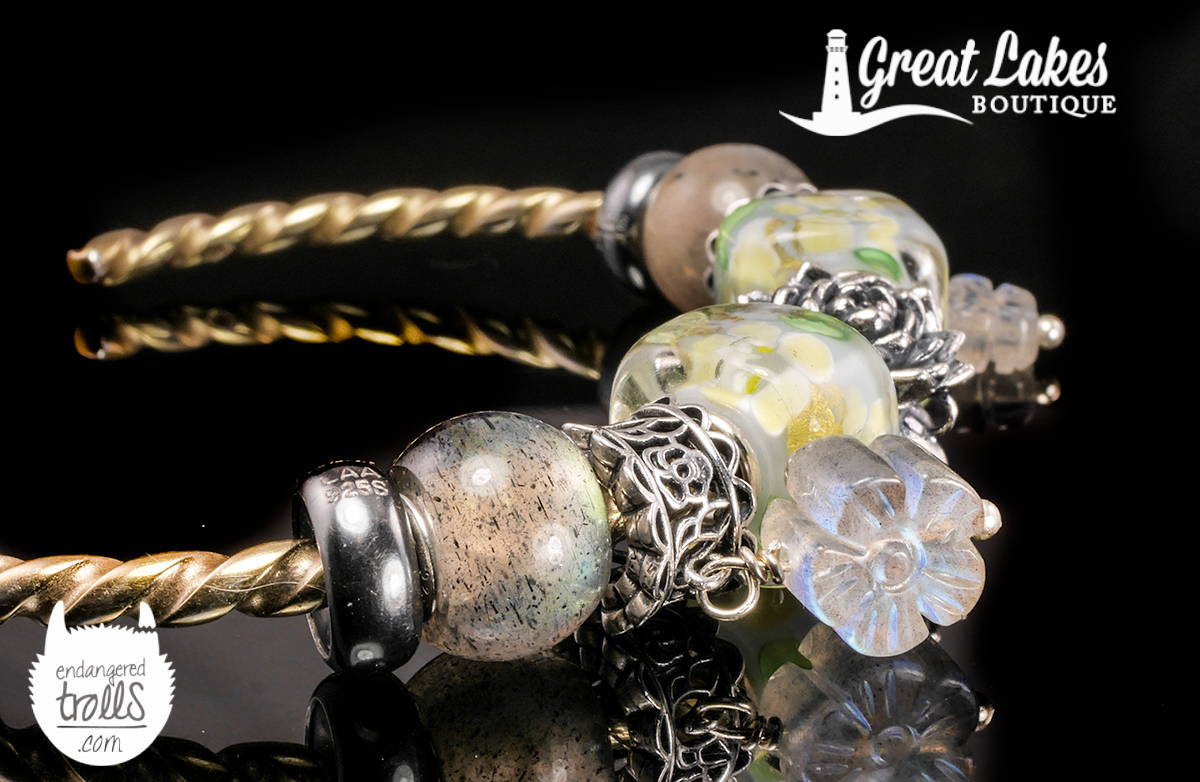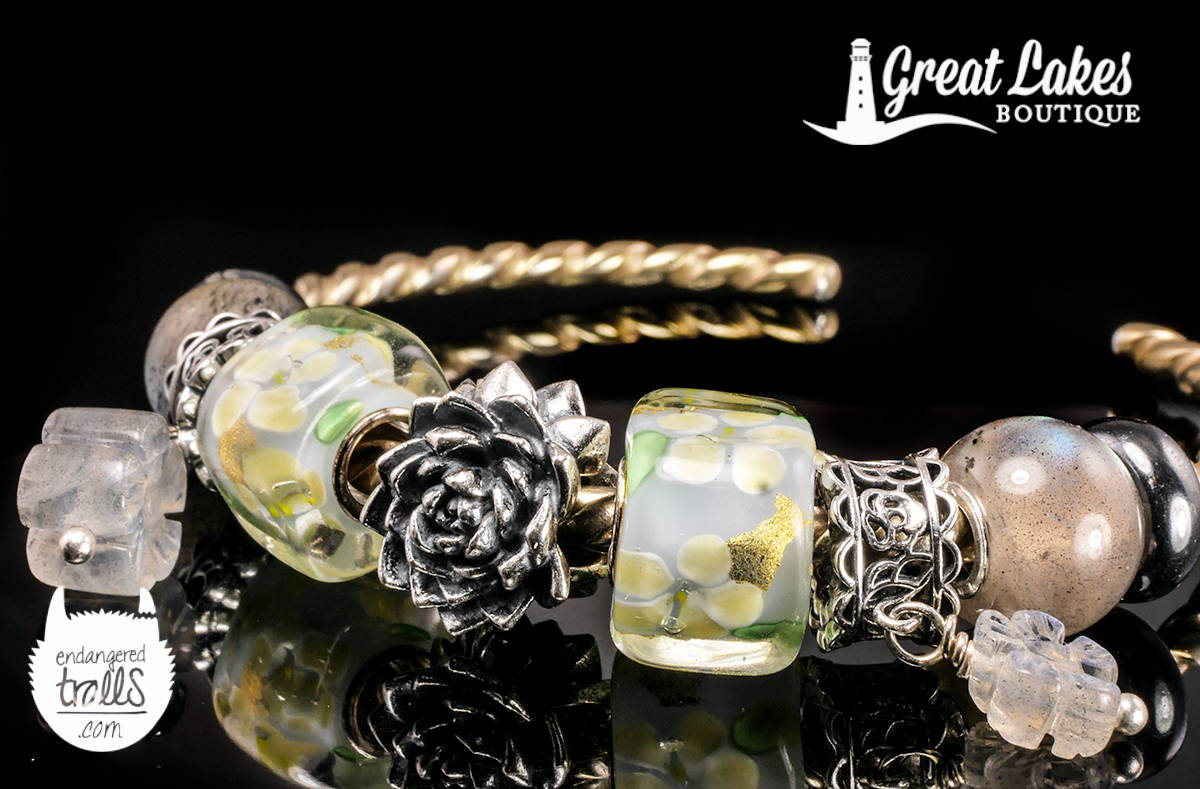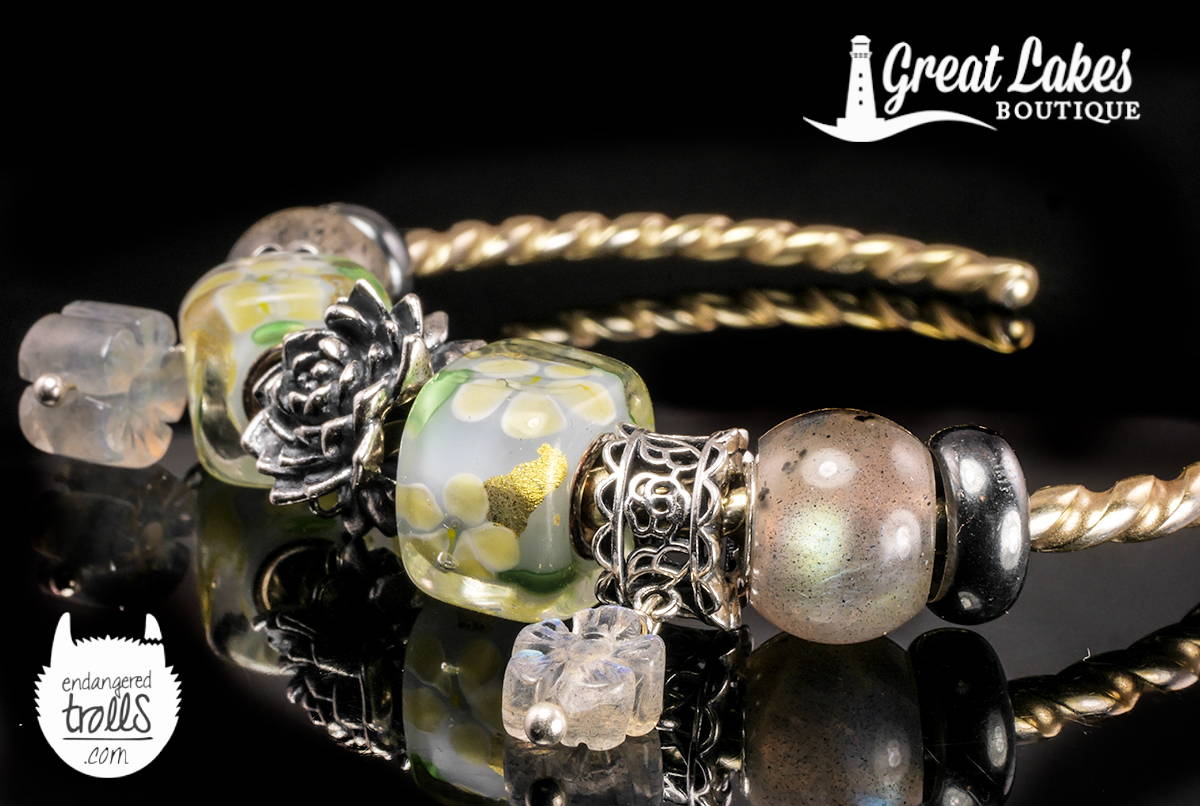 For anyone who has been searching for smaller glass to perhaps work with the Trollbeads Summer 2019 gemstones, the Sinjin glass cubes are perfect. They're small and cute.