This bead bracelet blog celebrates the arrival of the second part of The Palace of Amber Summer 2020 collection.
It's a really busy day for bead collectors and actually, we're now heading into an exciting few weeks after a relatively quiet period. Today sees the launch of the second part of The Palace of Amber Summer 2020 collection and it brings new beads, locks and a new style of bracelet too.
The Palace of Amber Naga Locks
The Palace of Amber Naga Locks aren't particularly seasonal, (fear not the new beads are,) but they are amazing. There are three versions of this new clasp; one with sapphire eyes, one with ruby eyes and one with emerald eyes.
This is a jointed style lock, similar to the Trollbeads "big" locks and these are so popular because they're easier to use for most people. The extra flex they offer makes them so much easier to fasten unaided. Do keep in mind however that like most jointed locks, these are 3.5 cm in length so you may need a shorter bracelet. They're full textured with a dragon scale effect and depict a dragon "grasping" part of the lock in their jaws. As a side note, they're also extremely comfortable to wear as the side against your skin is flat.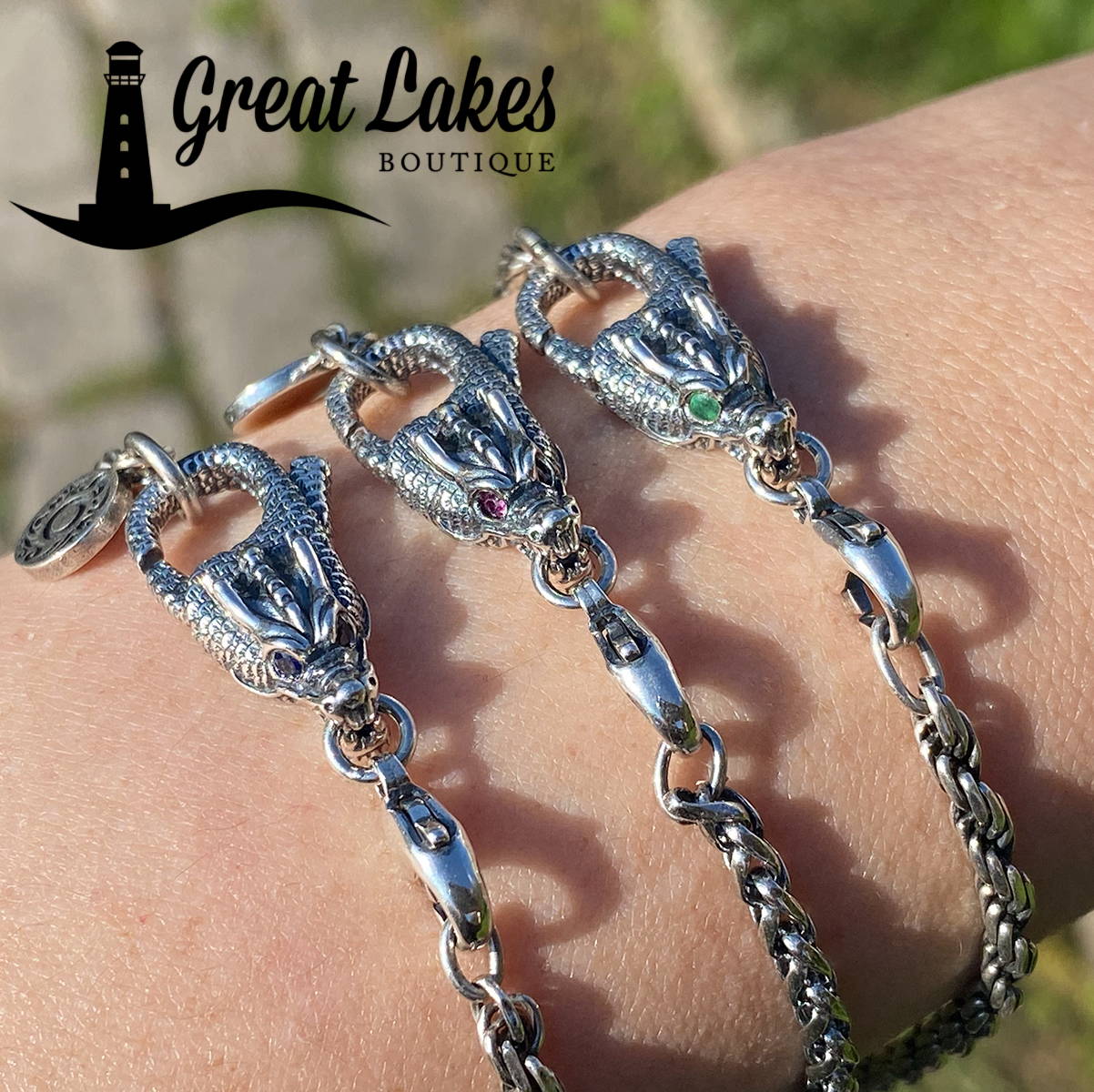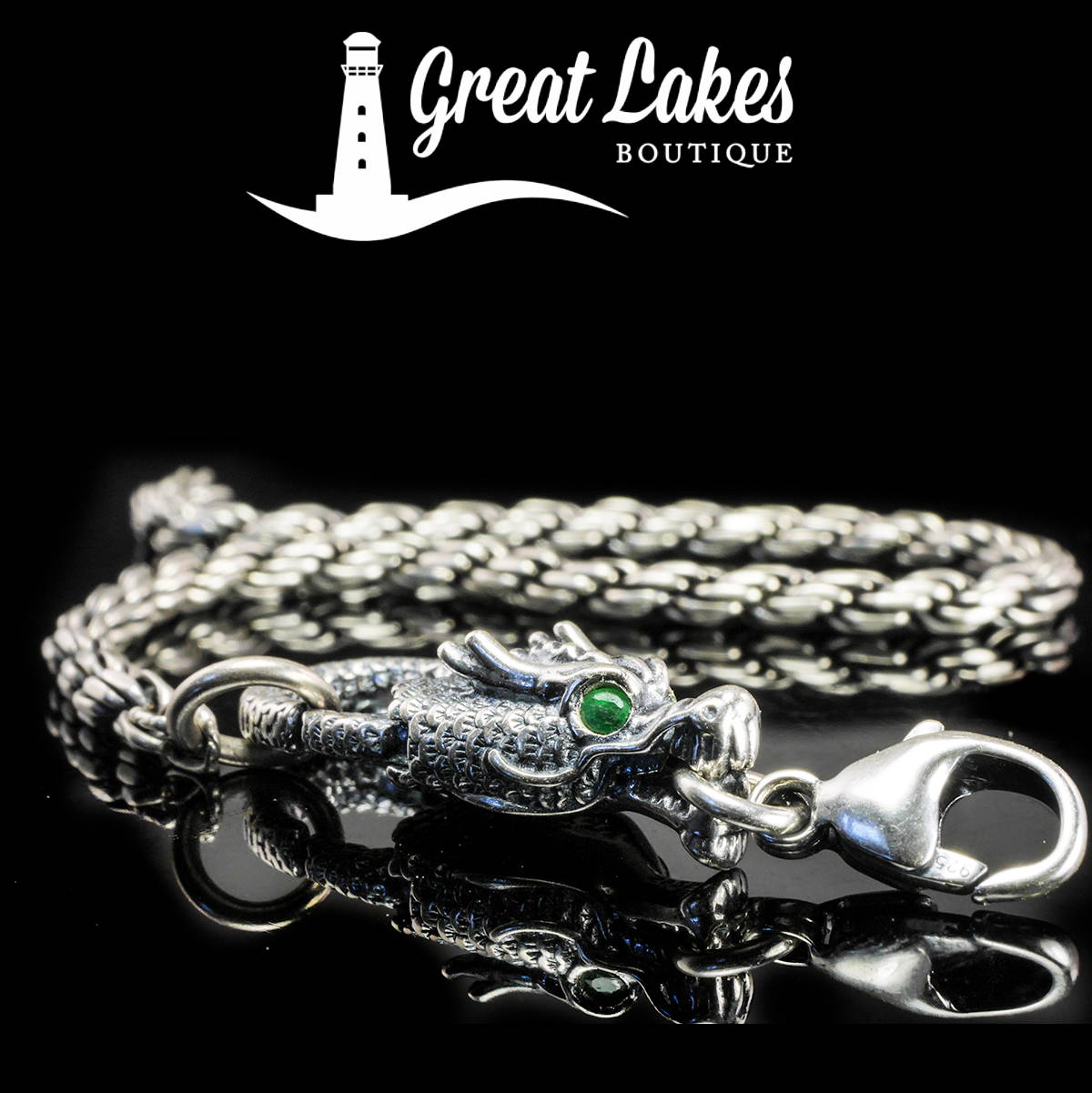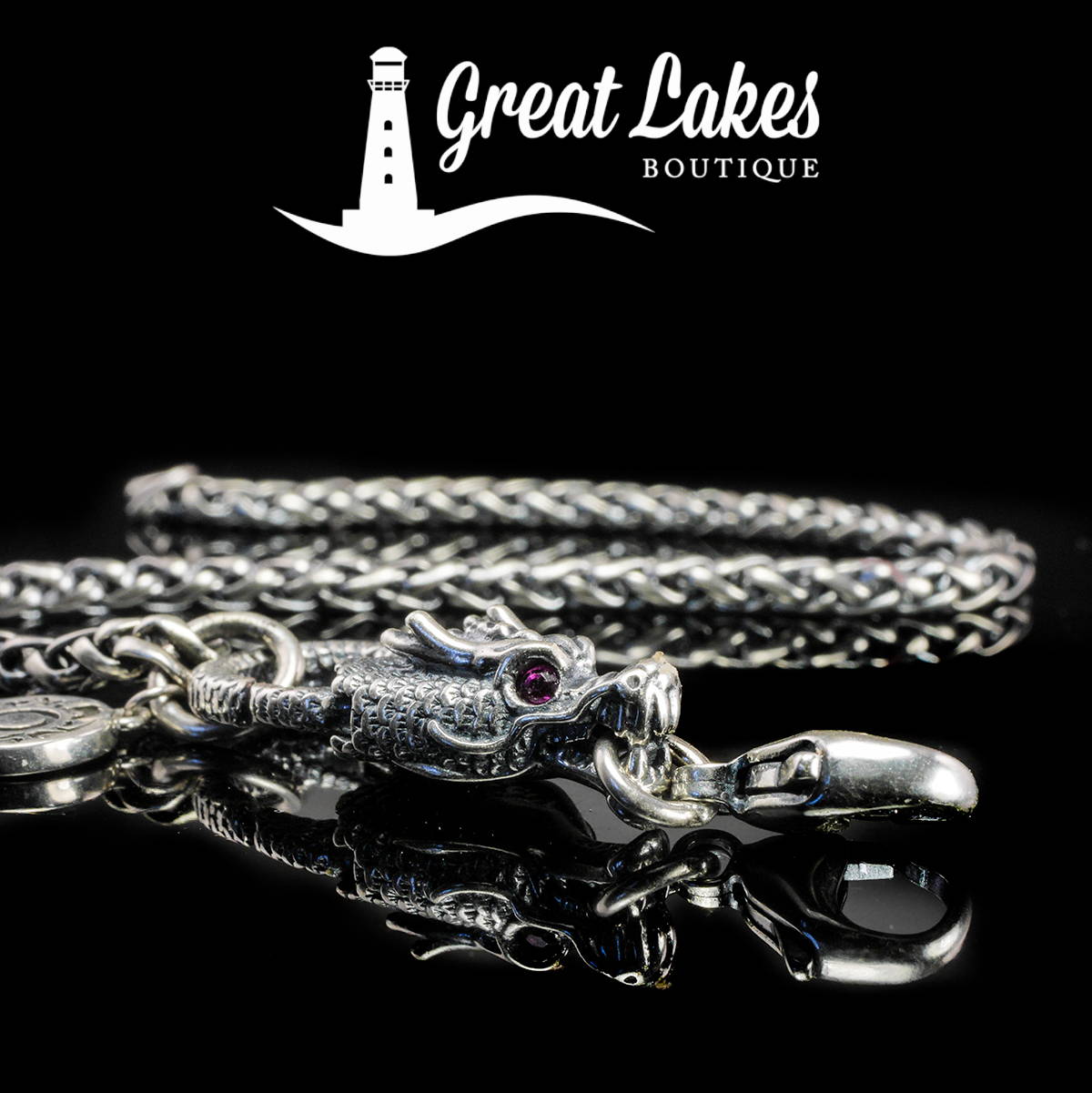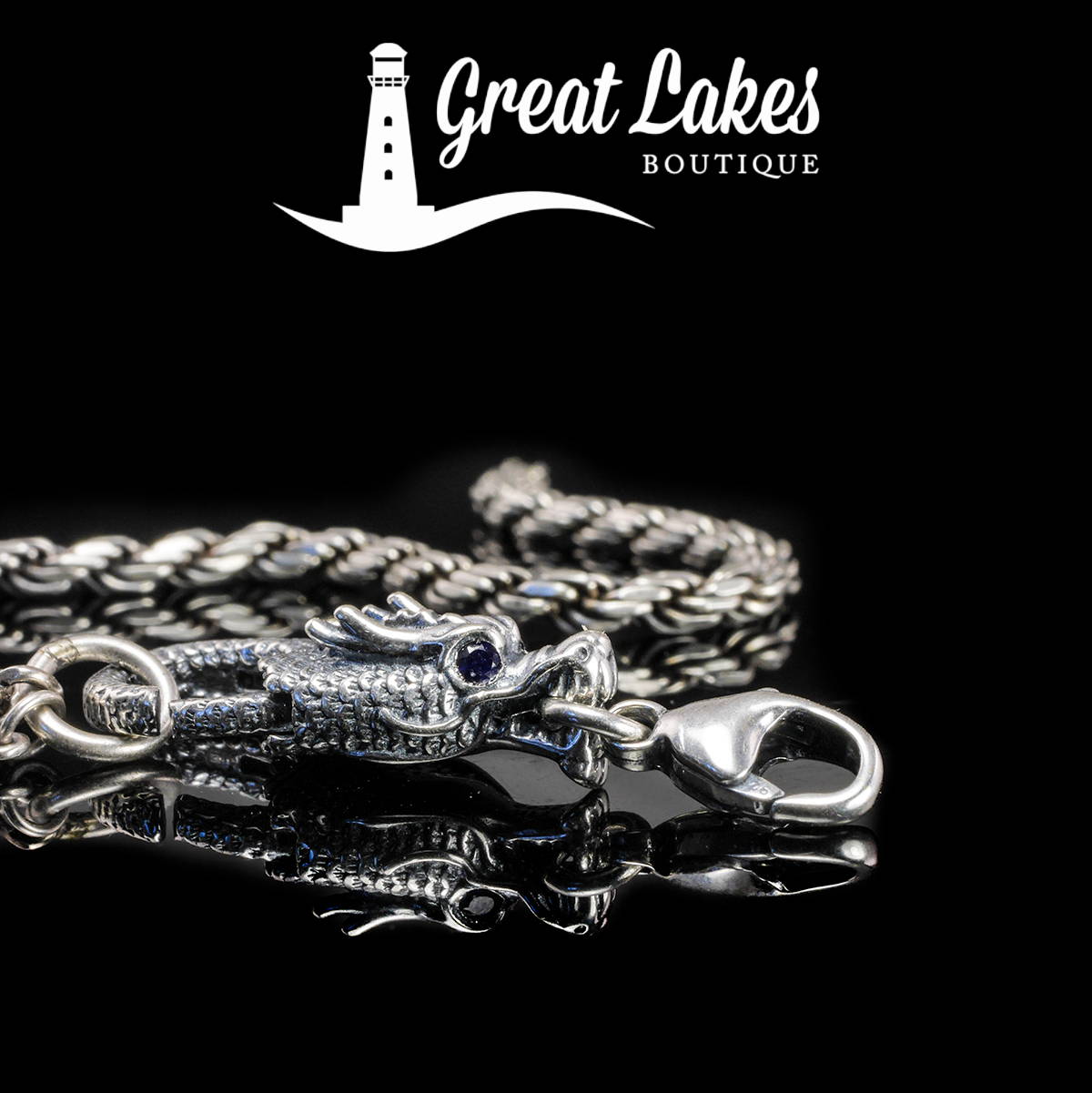 The Palace of Amber Waves & Dreamy Ocean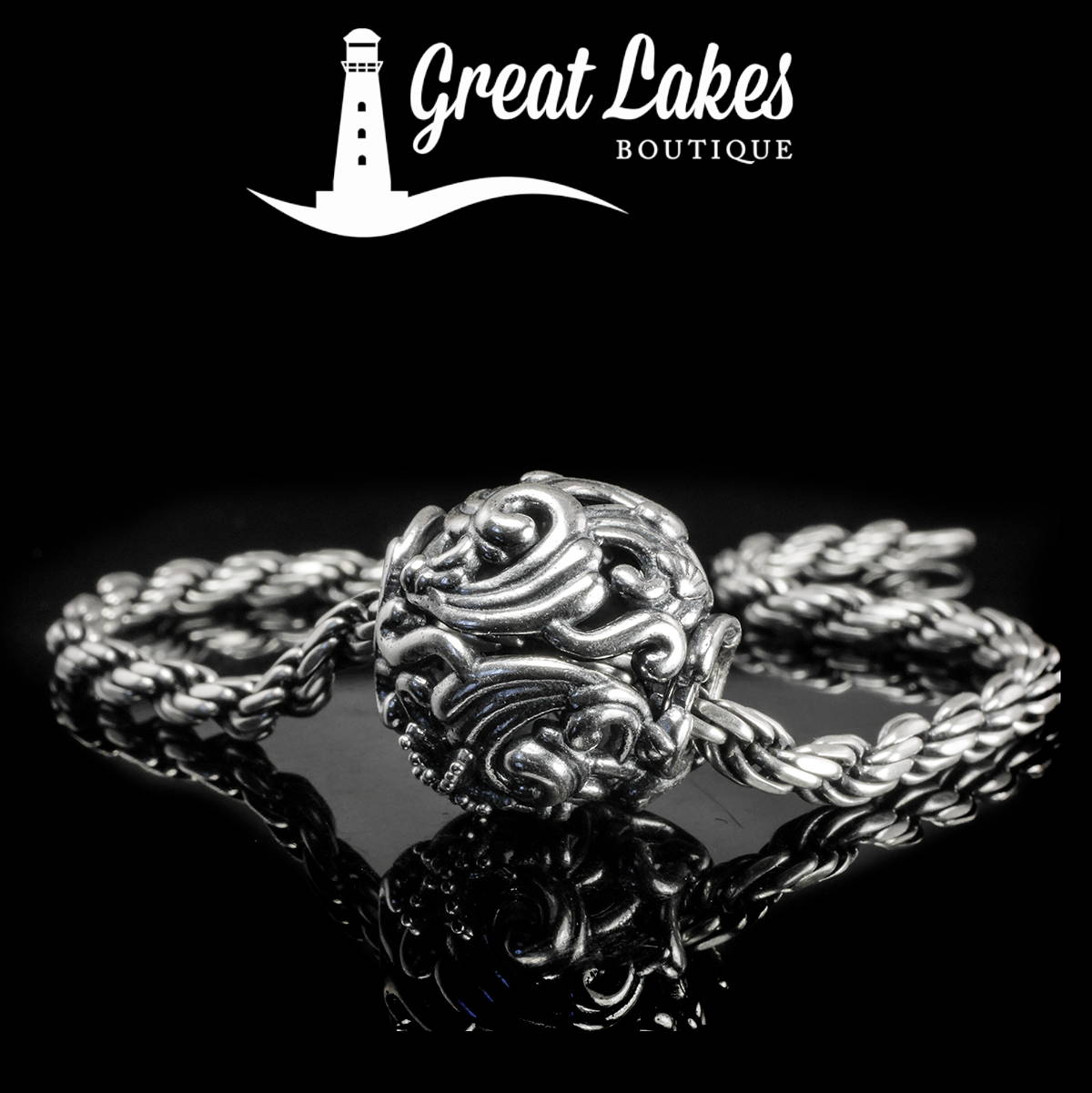 The first of two very seasonal pieces is The Palace of Amber Waves and I have a suspicion this is going to become an absolute favorite among fans. Waves is a focal sized bead that opens up and allows you to place either a round faceted stone or a pearl inside.
The exterior is an openwork style so you just catch glimpses of the inner bead. The detailing is absolutely beautiful though and you'll also spot a small starfish in among the waves pattern.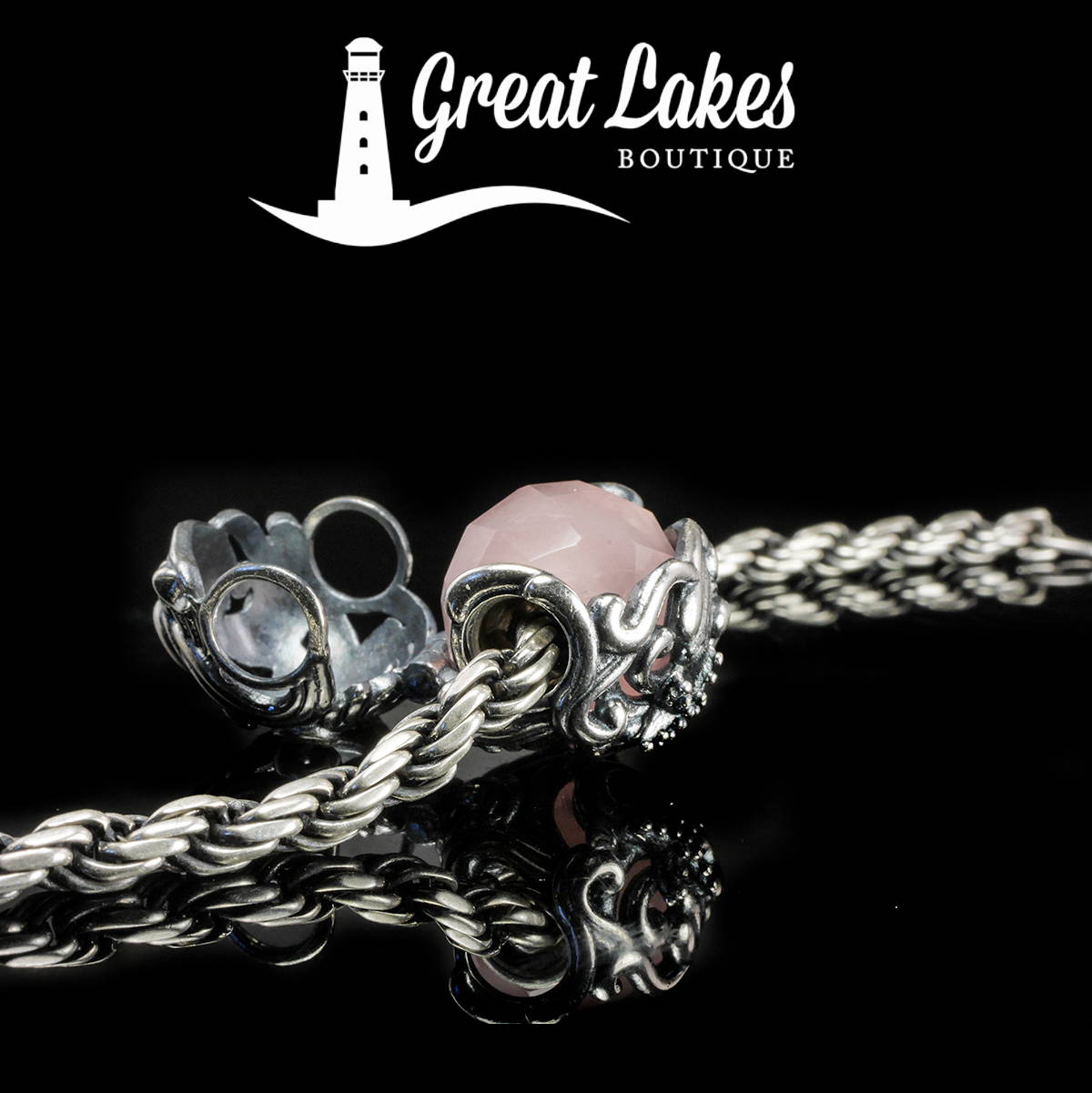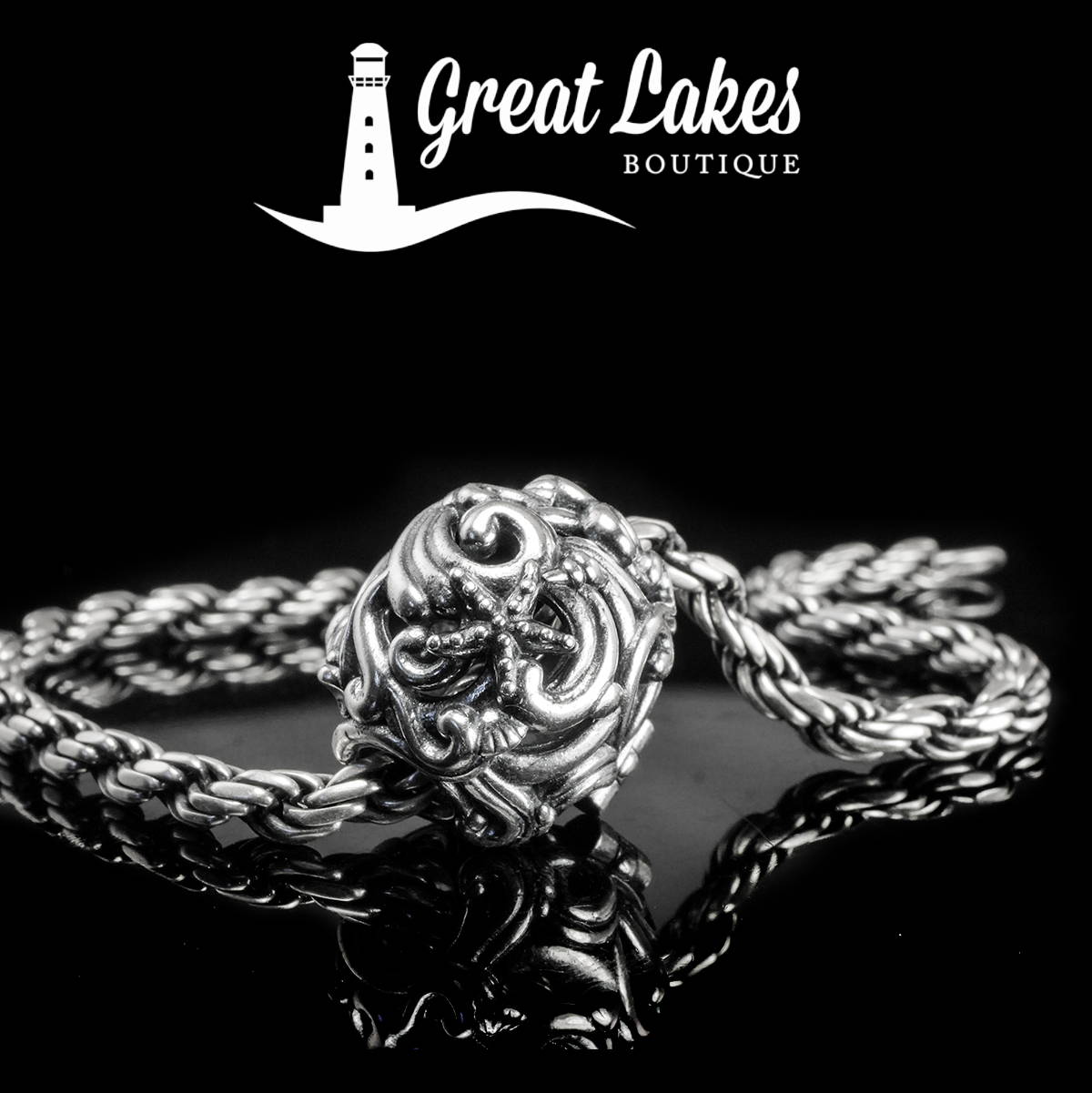 Meanwhile The Palace of Amber Dreamy Ocean continues the oceanic theme and complements Waves perfectly.
From a starfish shaped hanger is a small aquamarine sphere, partially encased in a silver wave design.
For anyone wondering, Dreamy Ocean can sit inside the Waves bead but you do lose the starfish hanger which is actually a shame. If you want to keep that starfish, it's worth grabbing multiples of Dreamy Ocean.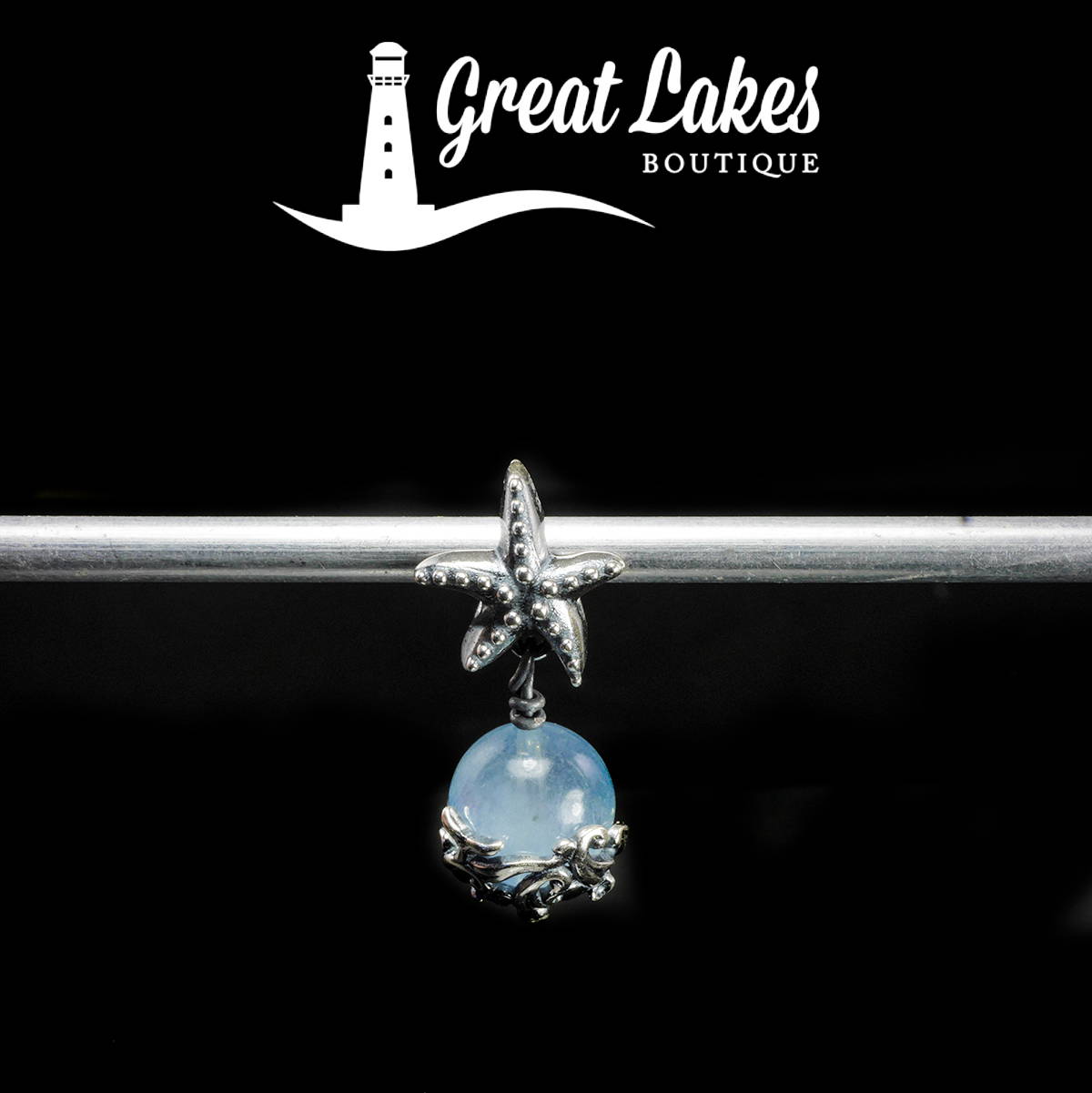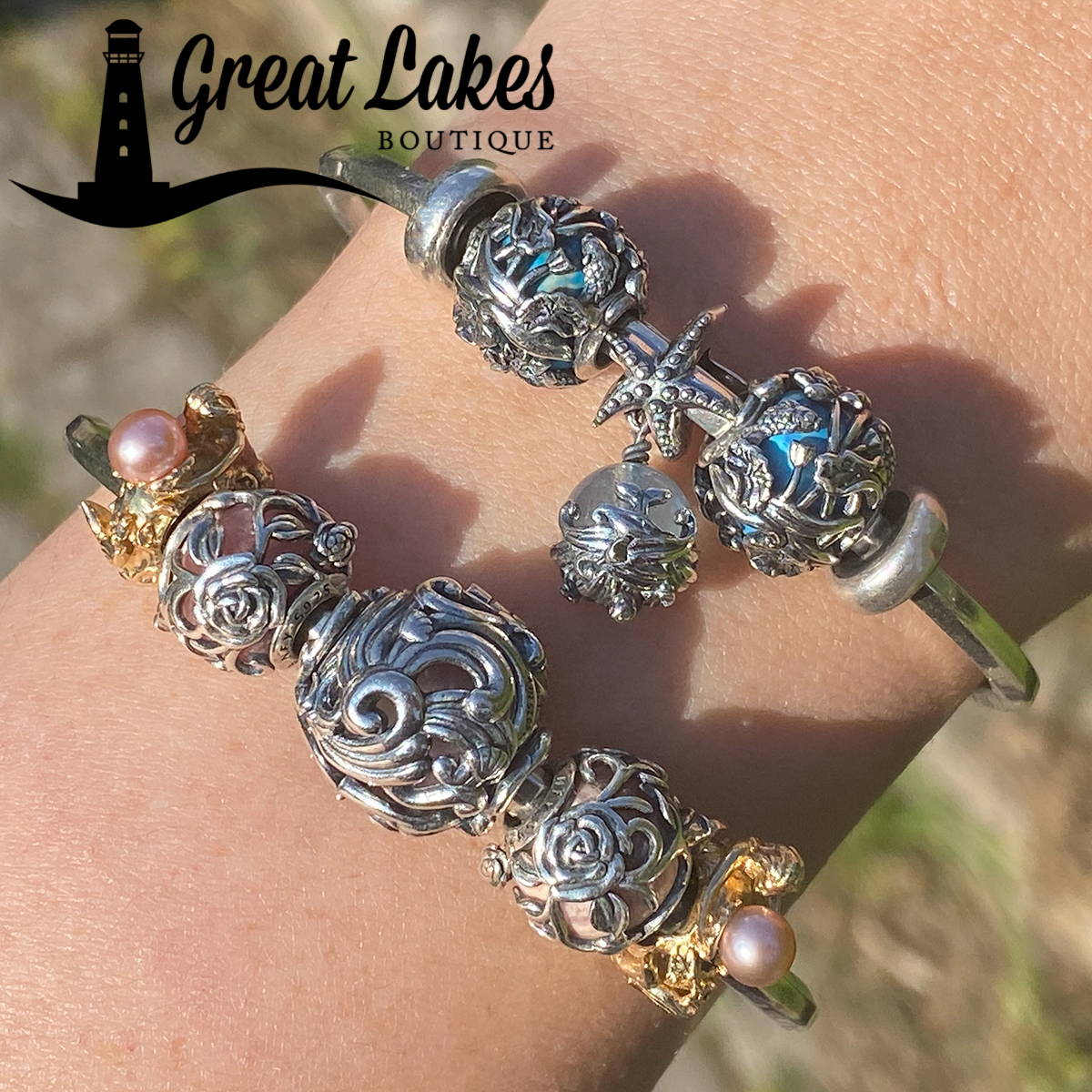 I adore this look for the summer and it also gives you an idea of the scale of all of the beads. On the top bangle is The Palace of Amber Sacred Lake with Dreamy Ocean. Please do note there's only a few Sacred Lake remaining in stock and it was limited.
On the lower bangle is Waves (with a round faceted rose quartz inside,) alongside two of our exclusive Midsummer Night's Dream (again very low stock) and those sensational and custom made gold Nereida Stoppers.
The Palace of Amber Bracelet
Finally comes a new style of silver bracelet. This isn't replacing the original but it is designed to give you more choice and also allow for a different texture when you're stacking bracelets together.
Where the original bracelet is very ornate, this is a little edgier in it's look. Both feature the small branded tag and of course the sizing is absolutely identical.
As someone who frequently wears bracelets with no beads, I love the additional choice this is going to bring.
It's been another exceptionally strong season for The Palace of Amber as a brand and there's a few more summer designs to come before we head into the fall season. Do remember that Summer Vines is currently available in very limited numbers with a cat's eye quartz stone too. This is such a lovely golden sunshine shade but I have a feeling it will really come into it's own as we head into the fall and harvest time.