This charm bracelet blog brings a preview of The Palace of Amber Summer Vines, launching for the Great Lakes Boutique Bead Bash on the Lake event.
We're now just days from the start of Bead Bash on the Lake Spring 2020 and today we're sharing the final preview from The Palace of Amber. Summer Vines will launch over the weekend as part of the event. The online schedule will be published later today. We are sorry for the delays in regards to the schedule. We still have stock arriving even at this point which has made it extremely difficult to know how to time all the listings.
The Palace of Amber Summer Vines is the latest decorative cored bead. Two versions will debut for Bead Bash on the Lake and both retail at $68.
The first is a crystal that ranges from clear with orange inclusions, through shades of pumpkin and two more opaque peach shades.
The second is a special amethyst so it's predominantly purple but again you'll find some interesting inclusions in these stones.
Throughout the summer season you will see more of the exclusive round faceted stone cut appear with this decorative core. As such Summer Vines is a seasonal core with variations of stone.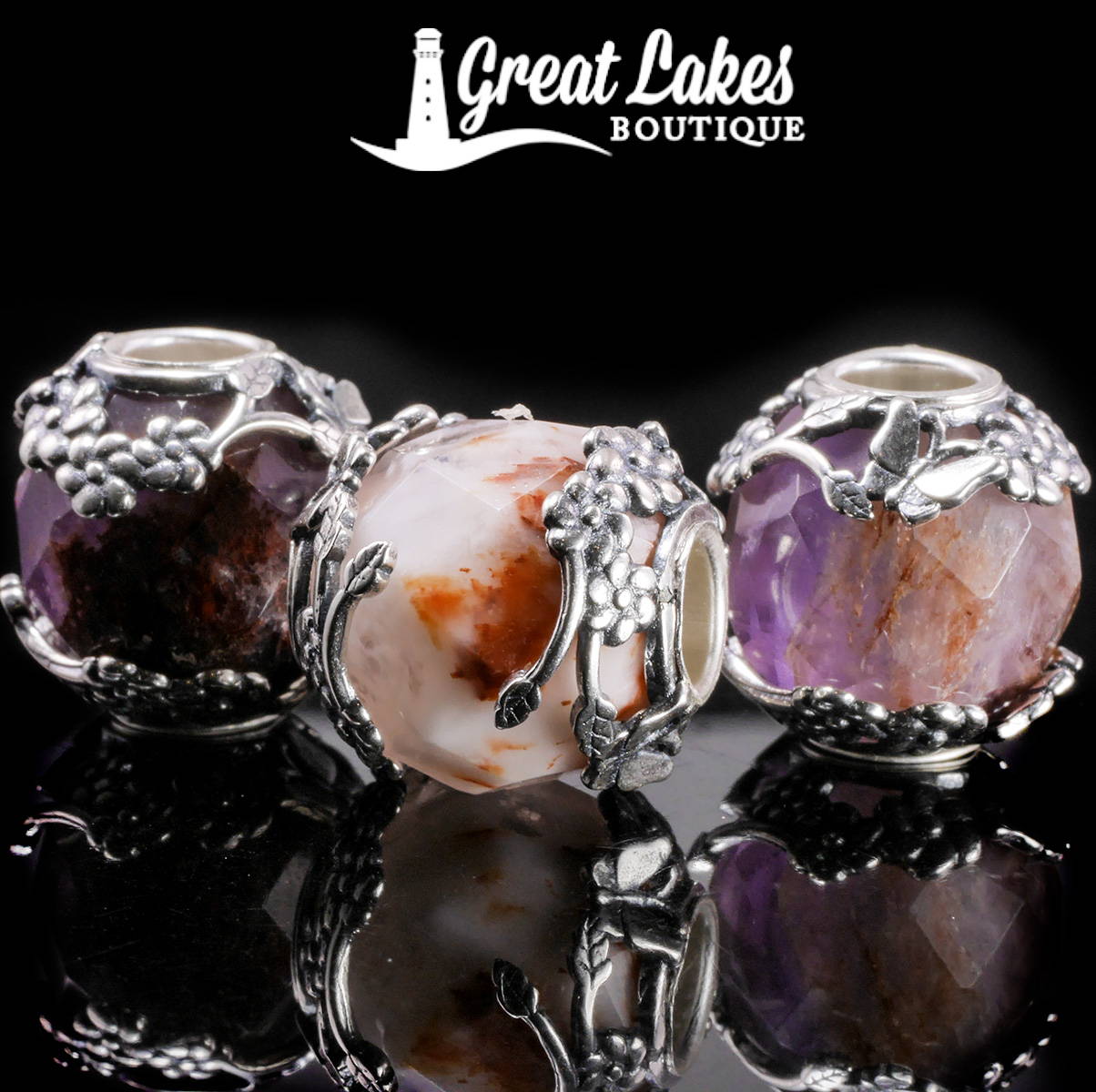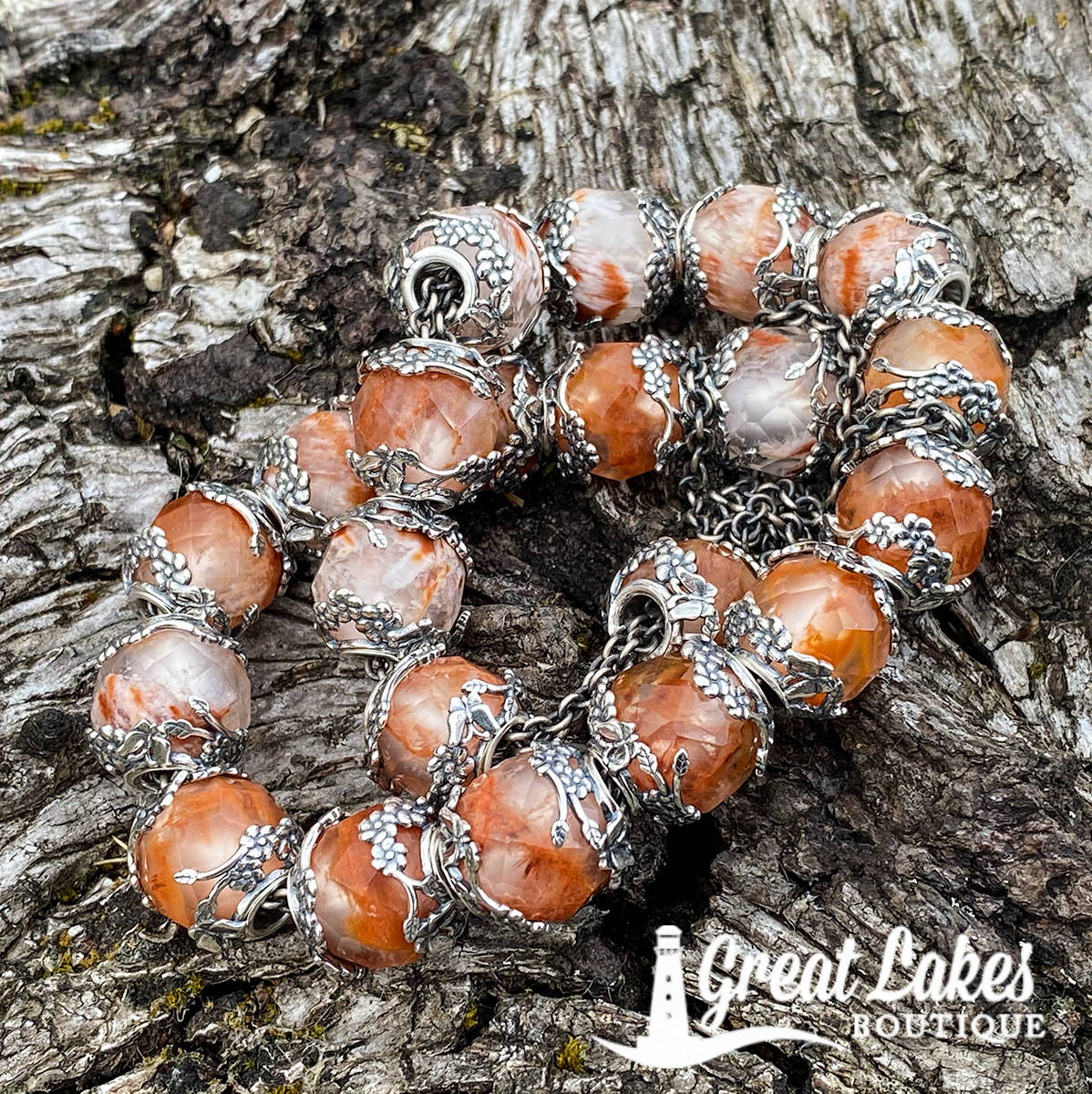 The crystal pictured here was carefully chosen to complement the Flamboyant Sakura from last year and also see you well into the fall by teaming it with Blaze of Glory. This stone does vary enormously as you can see but it's a lovely shade for the summer.
This particular crystal is said to enhance wisdom and help keep a clear and focused mind, to enhance self confidence and determination, to ward off evil and promote safety and remove negative energies and help eliminate illness.
The amethyst version feels particularly apt for this vine core, being a little reminiscent of grape vines as we head into the summer.
This is a special type of amethyst, often known as amethyst rutile. The name is self explanatory here as you'll notice pieces of gold rutile in these stones. It makes for a very striking combination and the stone is said to bring good luck.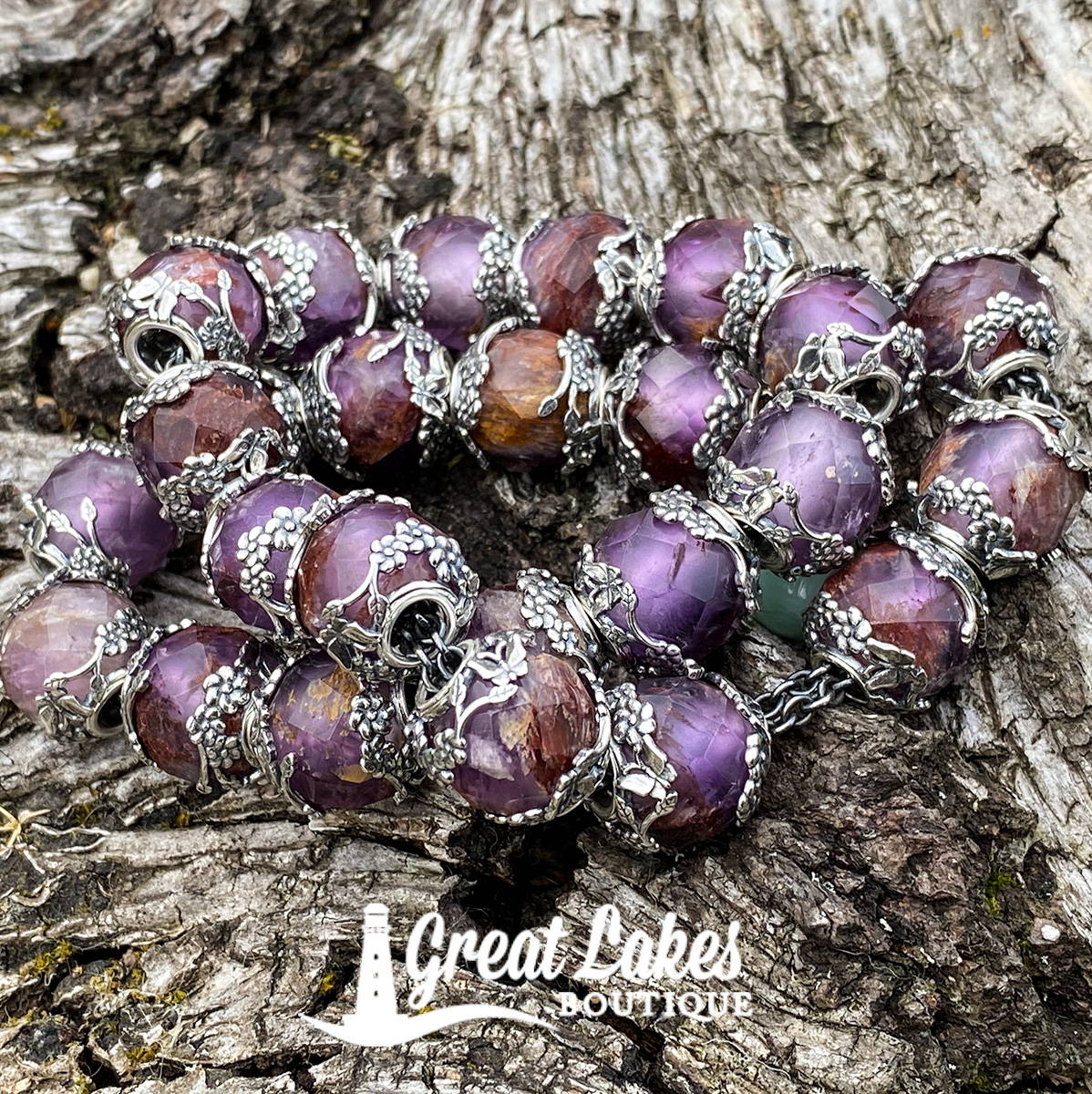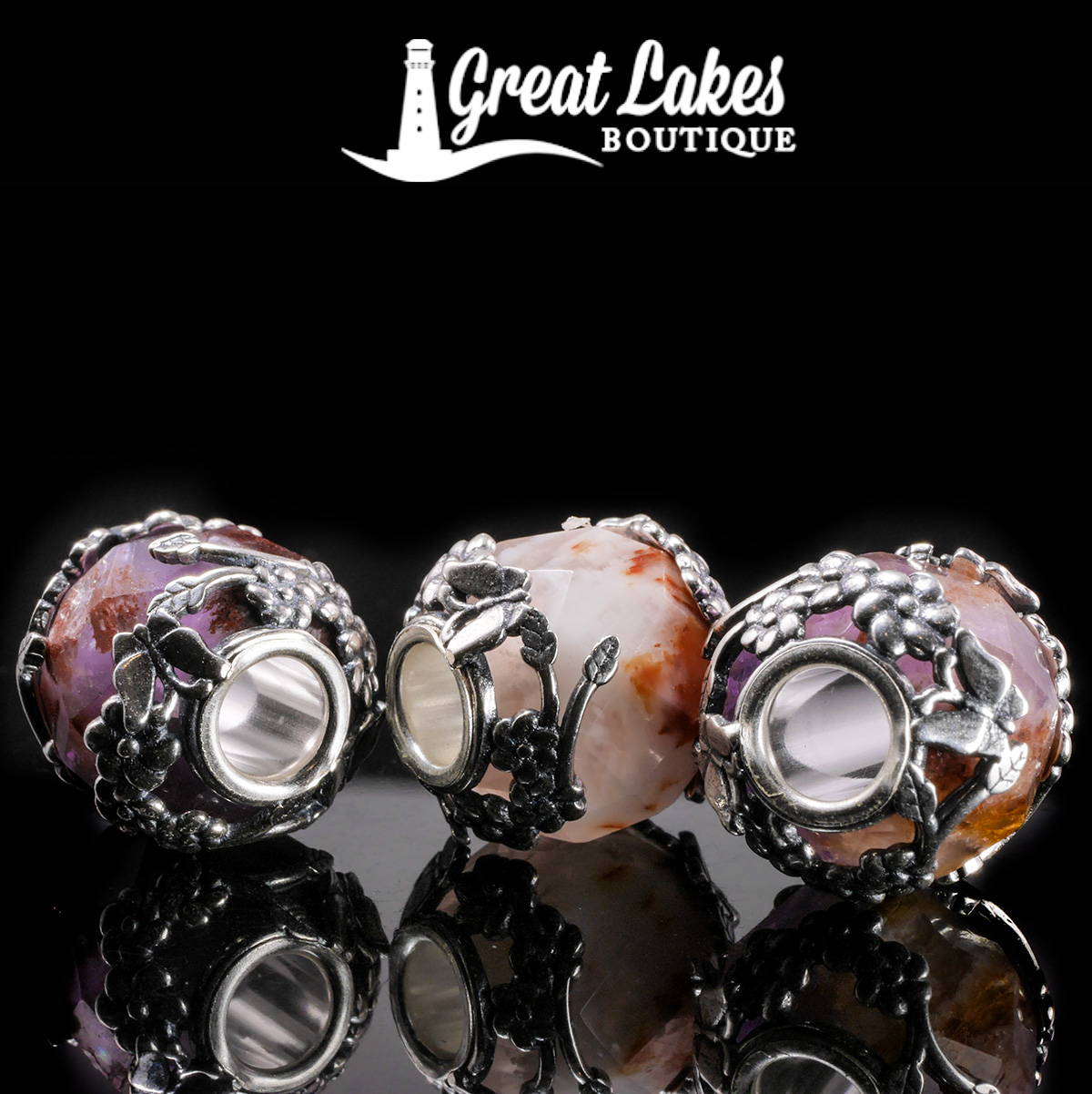 The Palace of Amber have obviously become well known for their decorative cored beads now and they're really collectible. This version has such a pretty core for the summer time. You'll notice flowers and butterflies all appear on the vine.
For those new to the brand, they are universally cored so they do fit all major bead brands too.