This charm bracelet blog shares some quick daily styling for The Palace of Amber Summer Vines & Feldspar Moonstones.
As part of our spring event The Palace of Amber Summer Vines design made it's debut. There were two versions. The first was a rutilated amethyst and the second a special crystal. Both proved hugely popular and The Palace of Amber decorative core beads are now incredibly collectible.
We have just four of the crystal versions remaining in stock and you can find those by hitting the button below. Today I just want to share how I've styled them.
It's no secret that I adore the fall season. I wish I could live in perpetual fall. Recently I mentioned that one thing I really appreciate about the decorative core designs, is they're always made with previous releases in mind. This crystal version of Summer Vines works so beautifully with Blaze of Glory from last year. Blaze of Glory sold out very fast and has a beautiful maple leaf core.
This bangle stack uses feldspar moonstones, Summer Vines and Blaze of Glory with the Scout Curated Wears Pearl & Gemstone Bracelet in Pink Agate.
The focal on the bottom bangle is of course The Palace of Amber Noctis in Duo Tone and please be aware there are just seven remaining in stock with no restocks of course.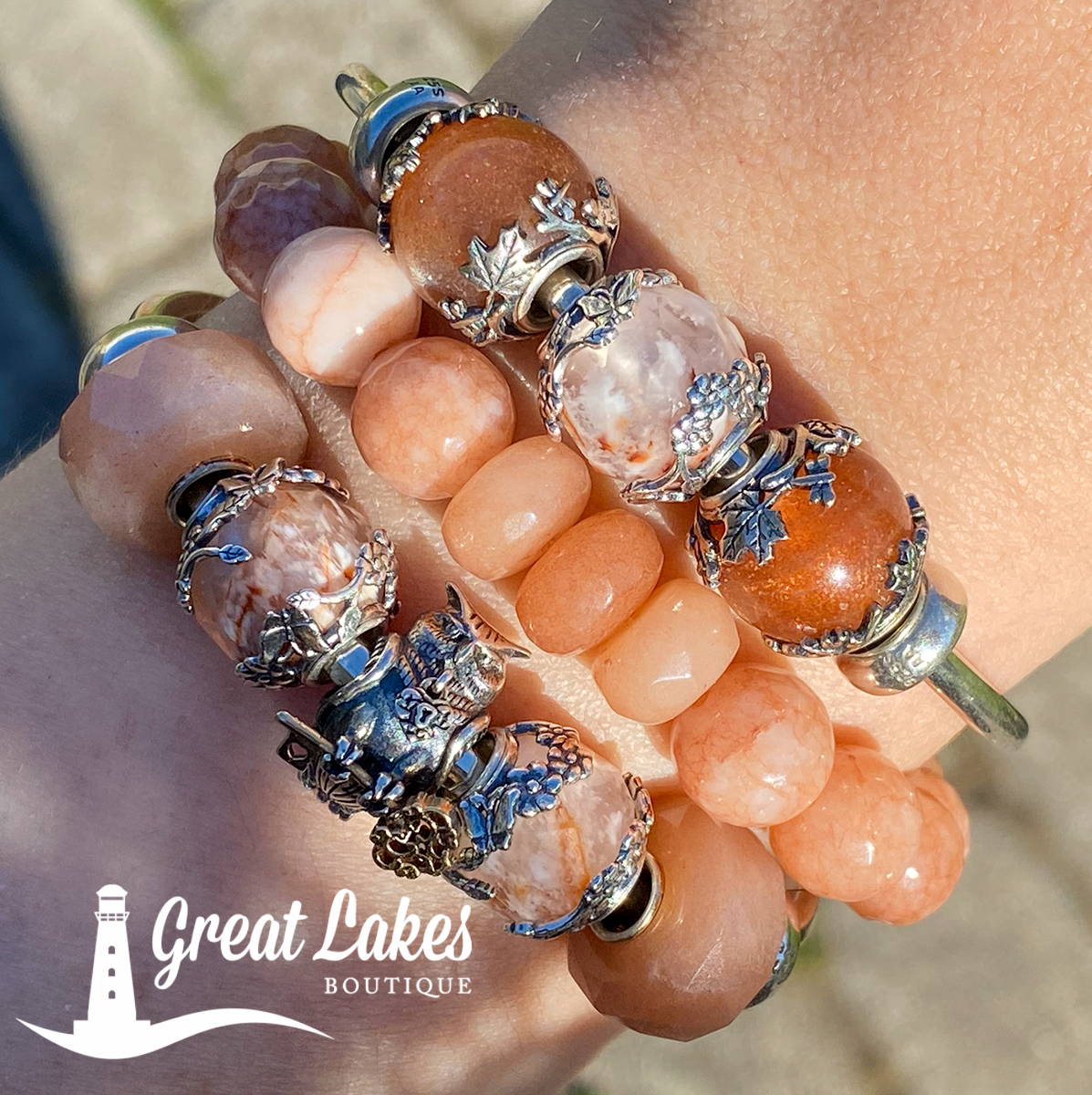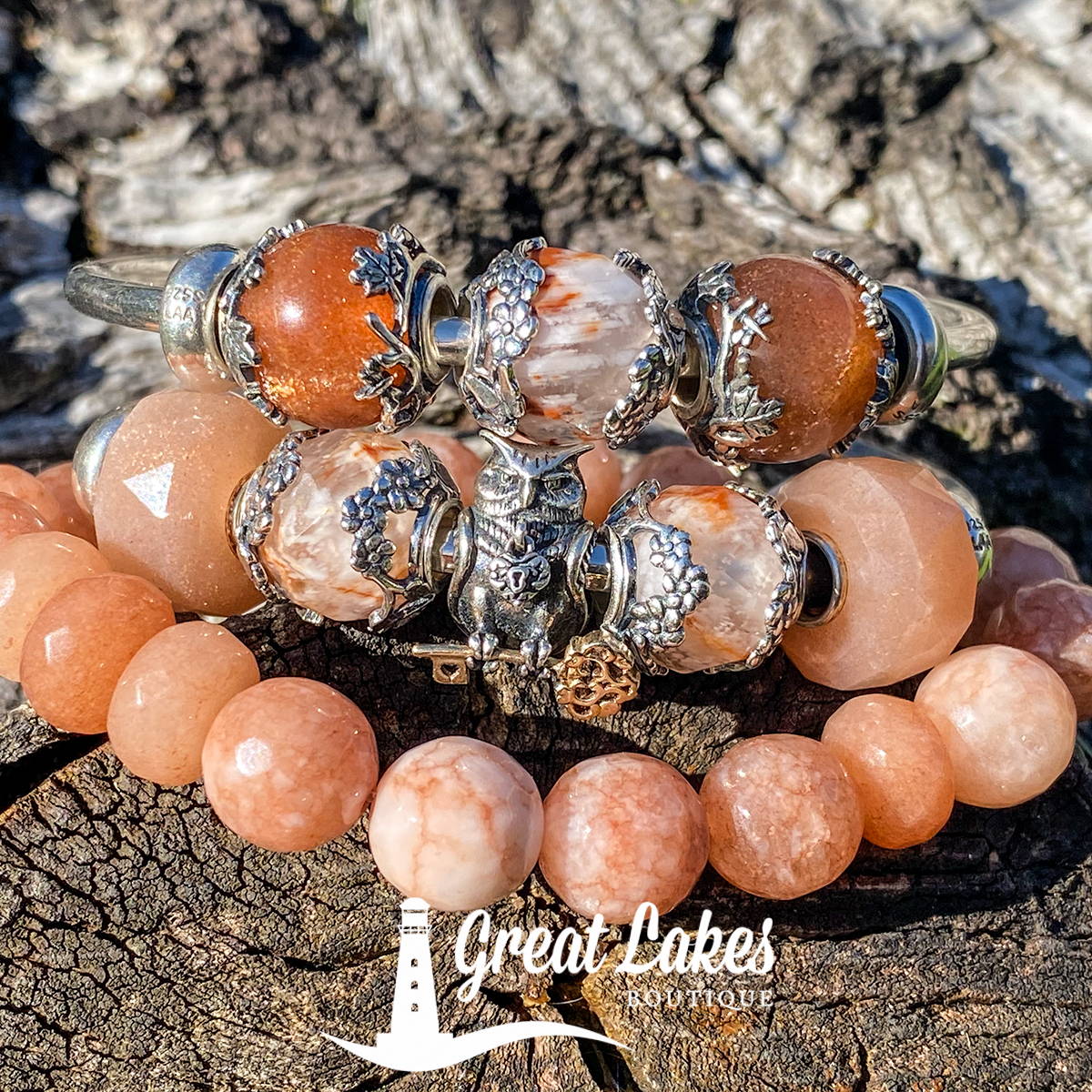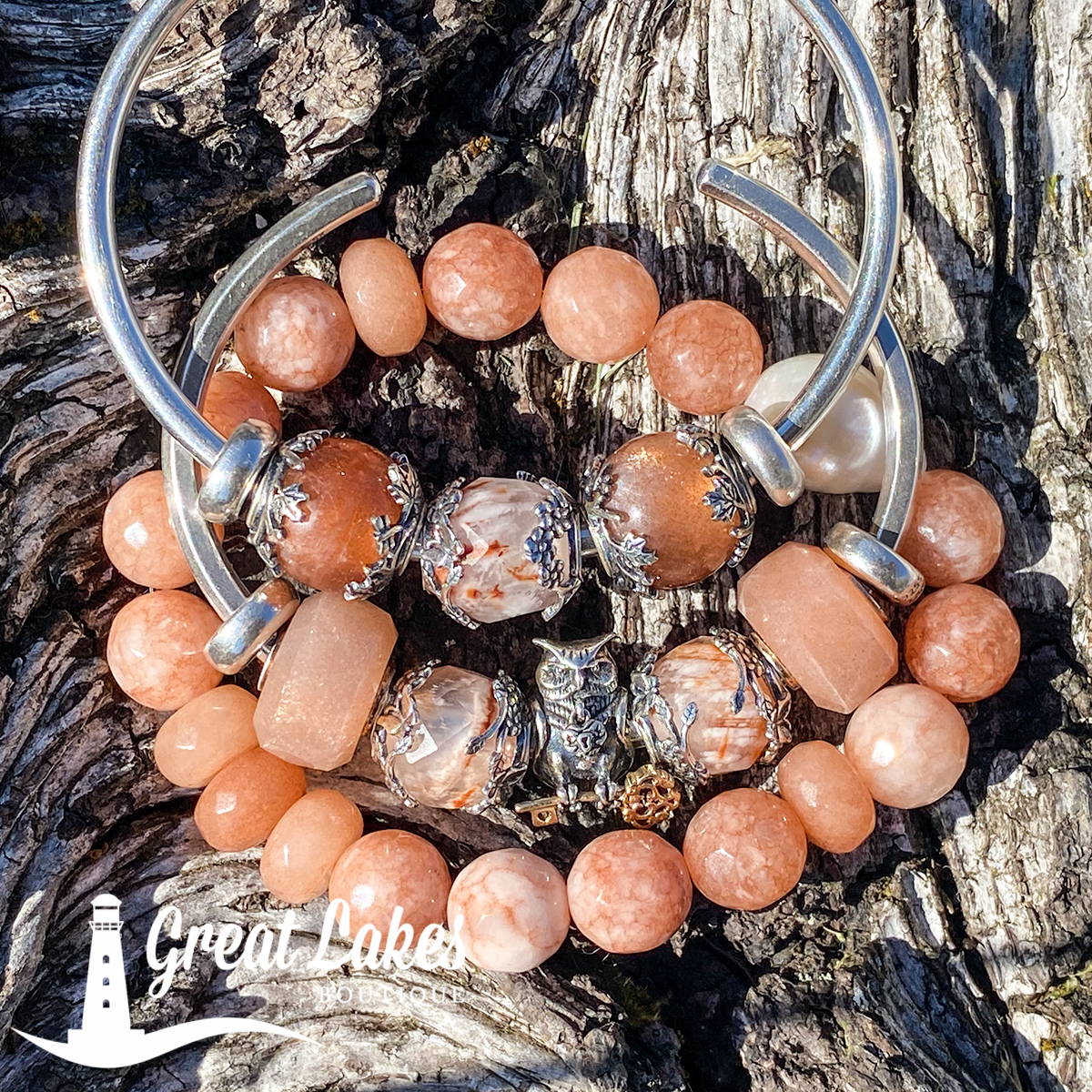 I experimented with a second version which was less an ode to the season I love and a little more spring inspired. This one uses The Palace of Amber Midsummer Night's Dream, Summer Vines and one of the last of the Blooming Amber beads. (There are very few left now.)