This charm bracelet blog brings a little summer season inspiration with a Thomas Sabo Karma Beads purple bracelet combination.
We're getting so close to the start of summer now and for the past couple of days I've been sharing combinations that focus heavily on feldspar moonstones, as I just love that stone in the sunshine. Today it's all about what is undoubtedly one of the most popular shades among bead collectors, purple.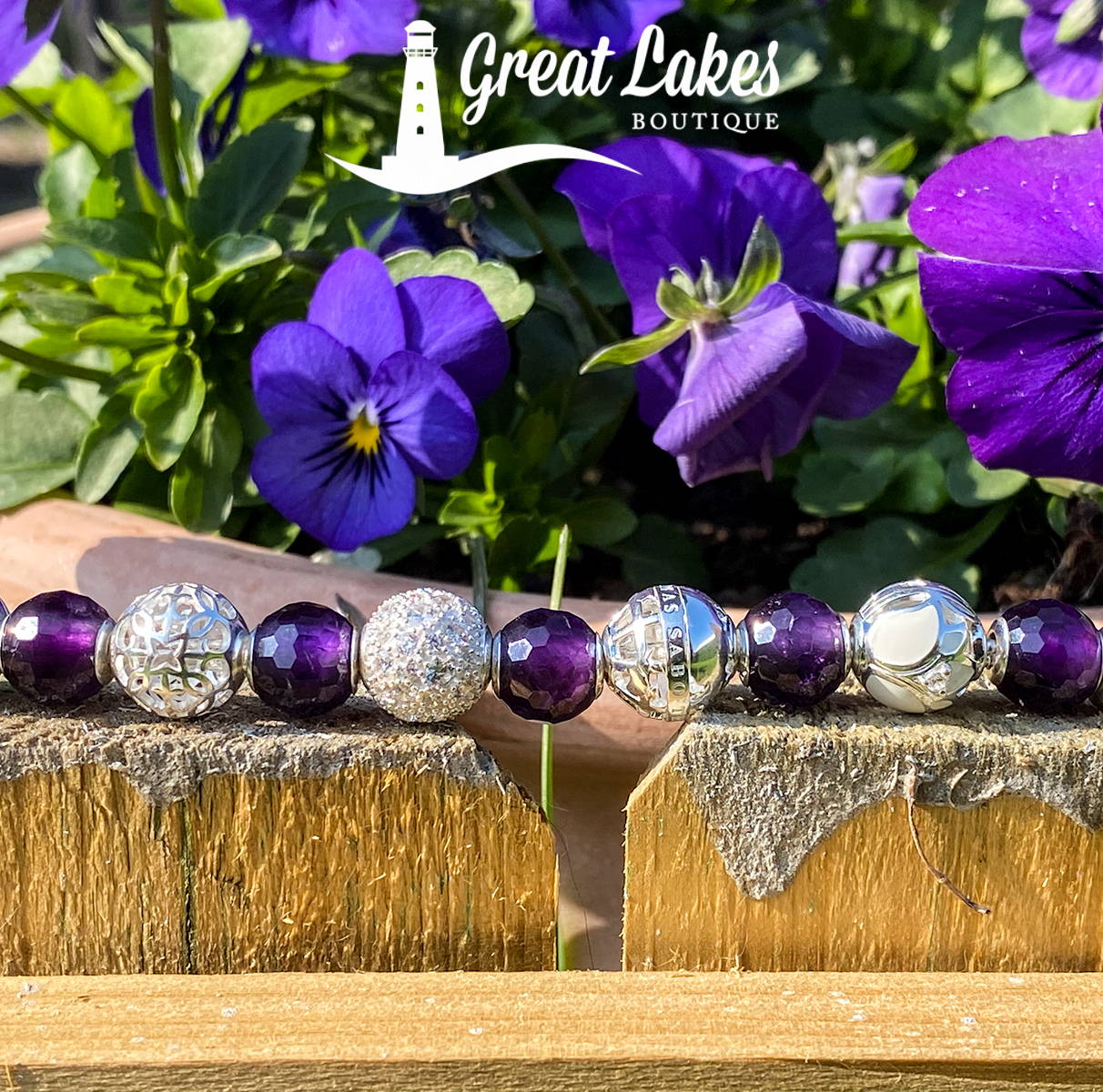 This Thomas Sabo Karma Beads purple mini bracelet uses multiple amethysts for the color. We've been so impressed with this brand's stones, particularly considering their very appealing price point. Their stones start at just $24.
Purple is one of those shades that can be styled for multiple seasons and occasions, depending on the accompanying colors. I wanted to keep this as light feeling as possible so I've opted for high shine silvers and even a little white enamel. It creates such a striking contrast.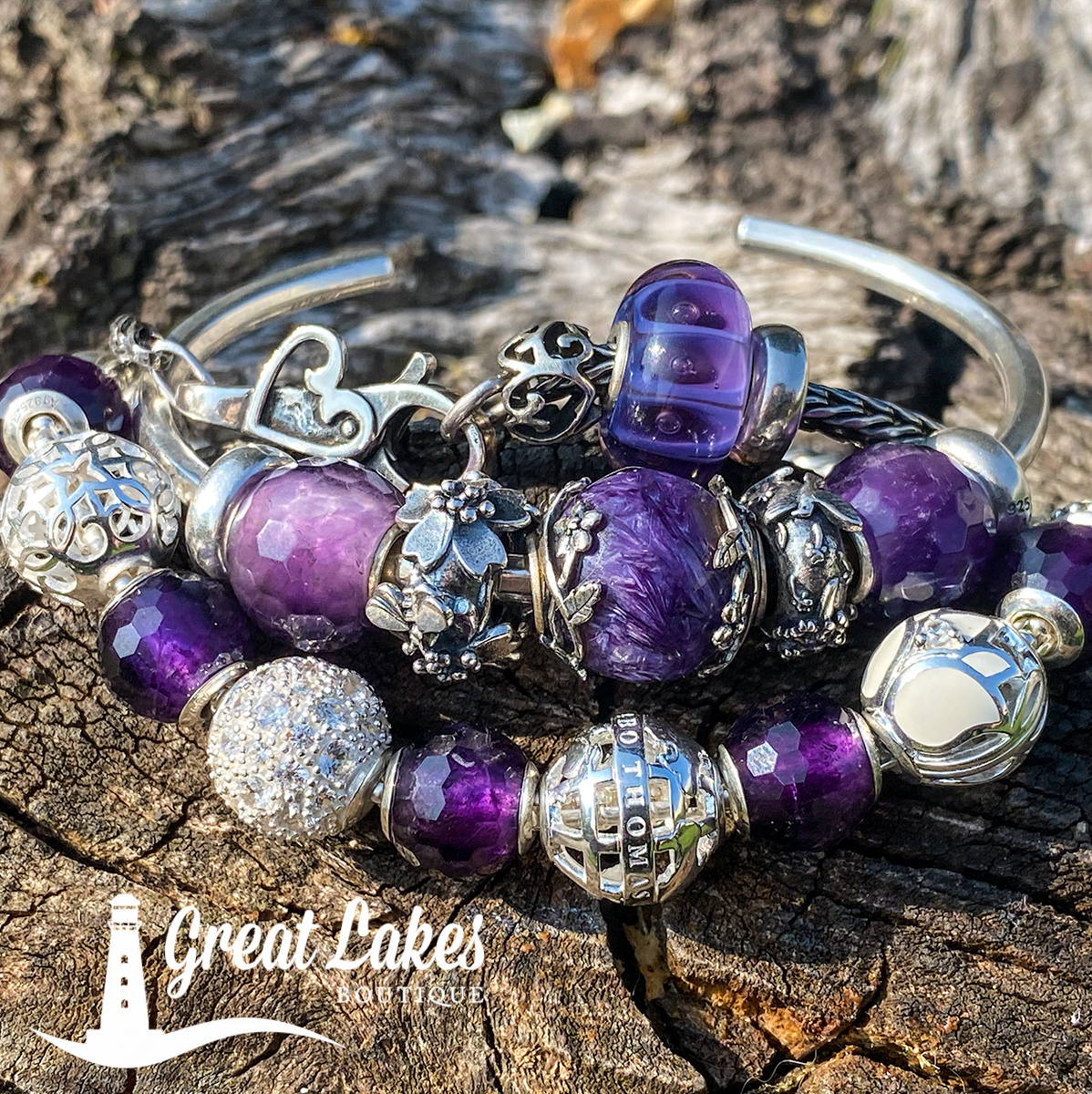 I've stacked it with a bangle from The Palace of Amber (and this bangle is a perfect example of why to collect all of those amazing decorative cored beads) and the Trollbeads From the Heart Starter Bracelet.
For The Palace of Amber we're waiting on restocks of the very popular Joys of Spring Stopper (to the left,) but the Liberty Stopper is in stock. You can shop live images of the exclusive round faceted amethysts here.
The latter are still available from live images here and they retail at just $120. These starter sets are a perfect option for gifting or even treating yourself to a new ready to wear piece.