This charm bracelet blog brings a little inspiration starring the new additions to The Palace of Amber Summer Vines range, exclusive to Great Lakes Boutique
Today we debuted two new versions of The Palace of Amber Summer Vines design. This is one of the decorative core series and is exclusive to GLB. It first made it's appearance for Bead Bash on the Lake back in May, where a peach quartz and a gold amethyst launched. Today two more variations appeared featuring a cat's eye quartz and a rose quartz.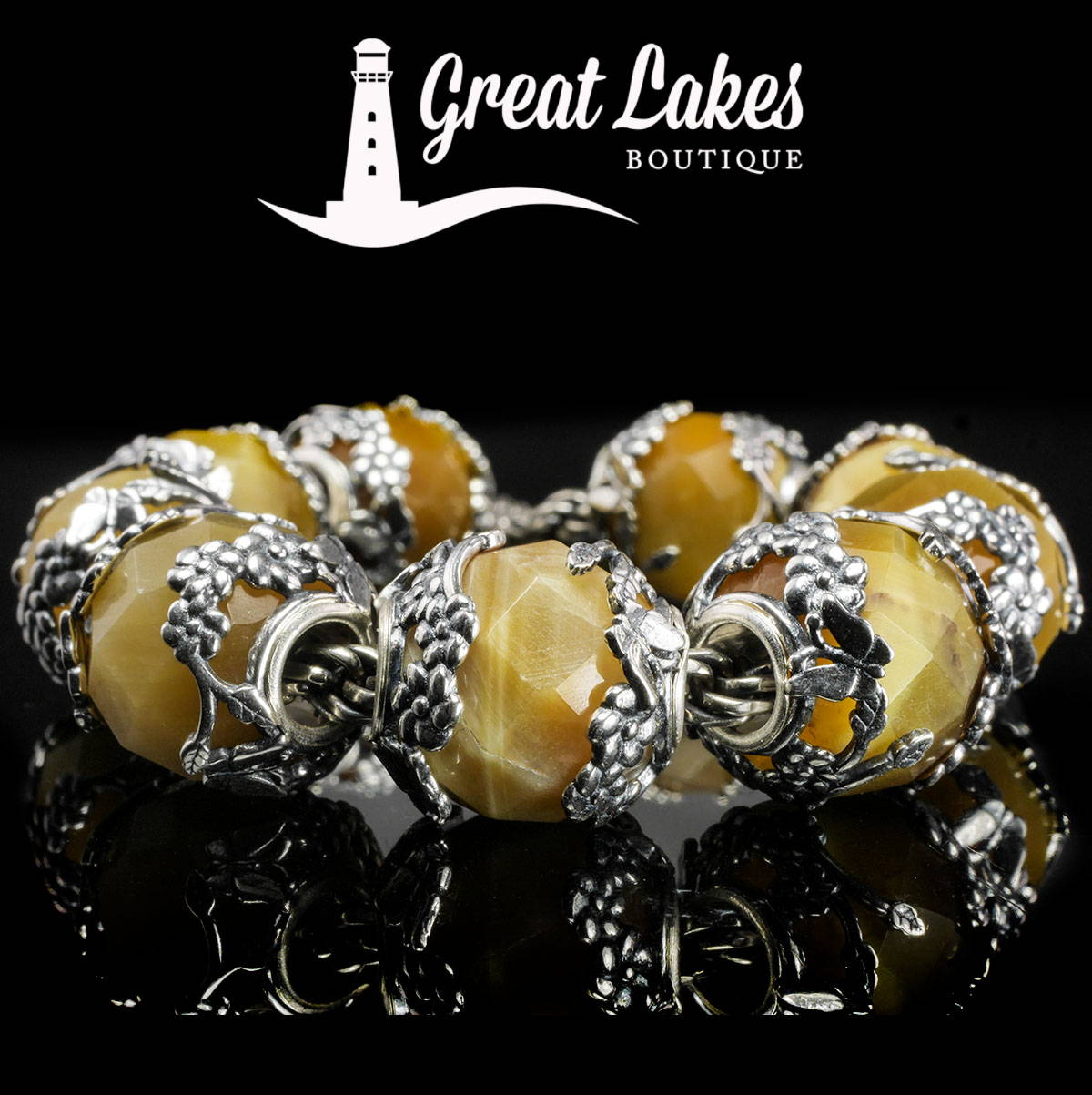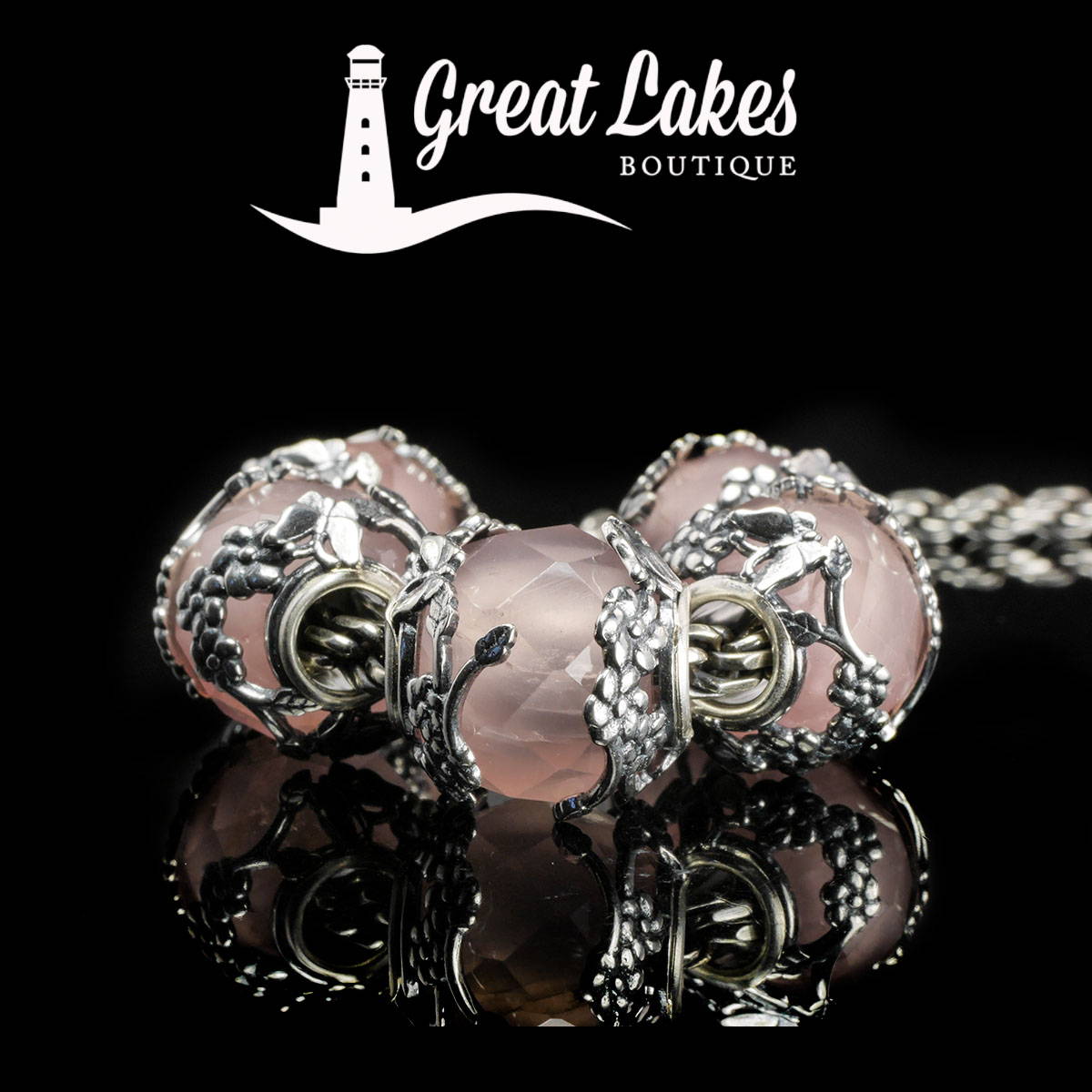 I can't help but be excited because the cat's eye quartz version is the first of the late summer or pre-fall season beads we'll be seeing. The autumn season has always been my favorite. The cooler weather, the dramatic look of nature, Halloween and the new season bead releases. I've always found the Trollbeads Fall 2020 collection to be the strongest of the seasonal launches for the brand.
Summer Vines also gave me an excuse to wear The Palace of Amber Pumpkin Patch. We've actually relisted the last of our stock of this bead earlier today and there's very few remaining. Don't wait for Halloween to roll around if you need one (or more.) The stone in Pumpkin Patch is of course a perfect match to this new version of Summer Vines too.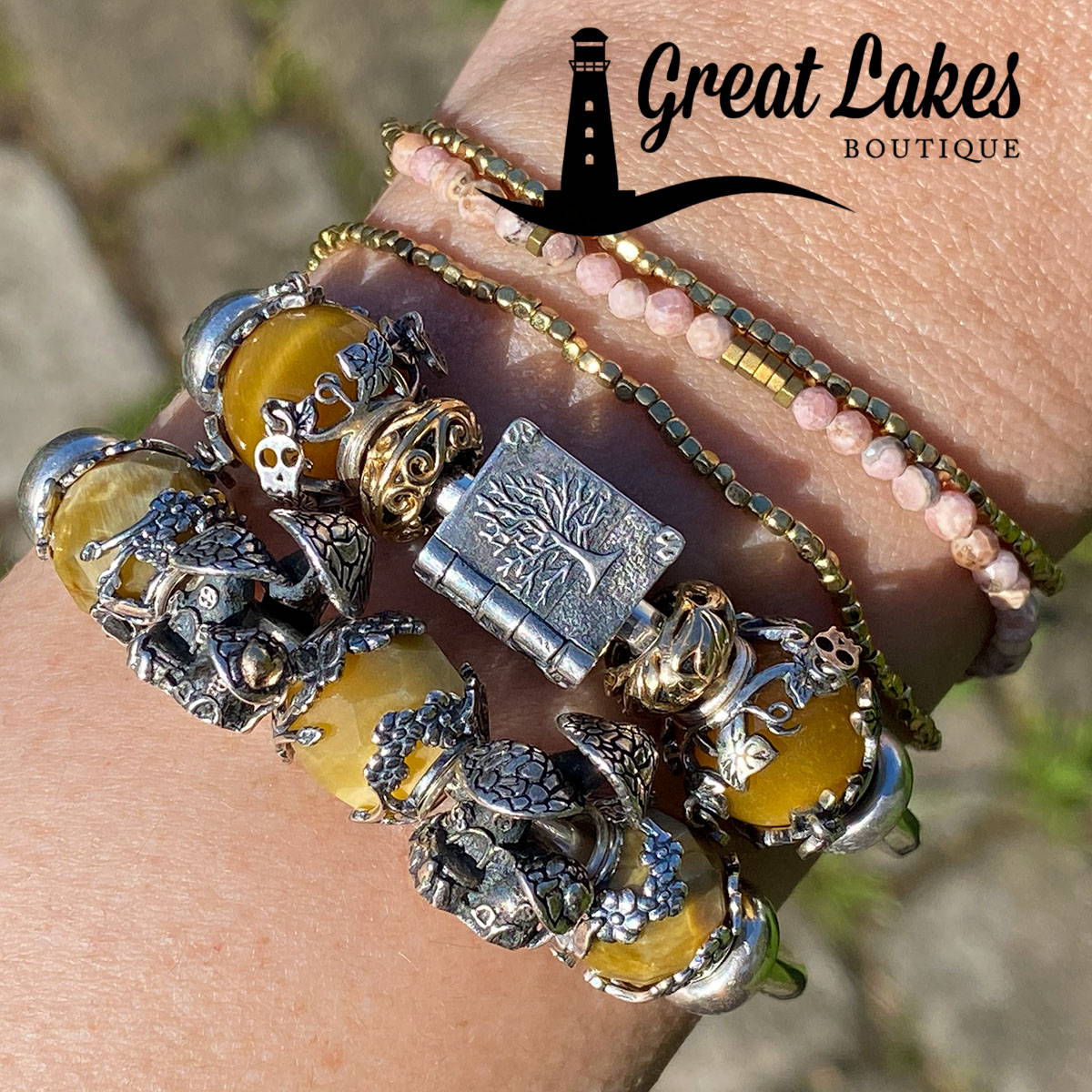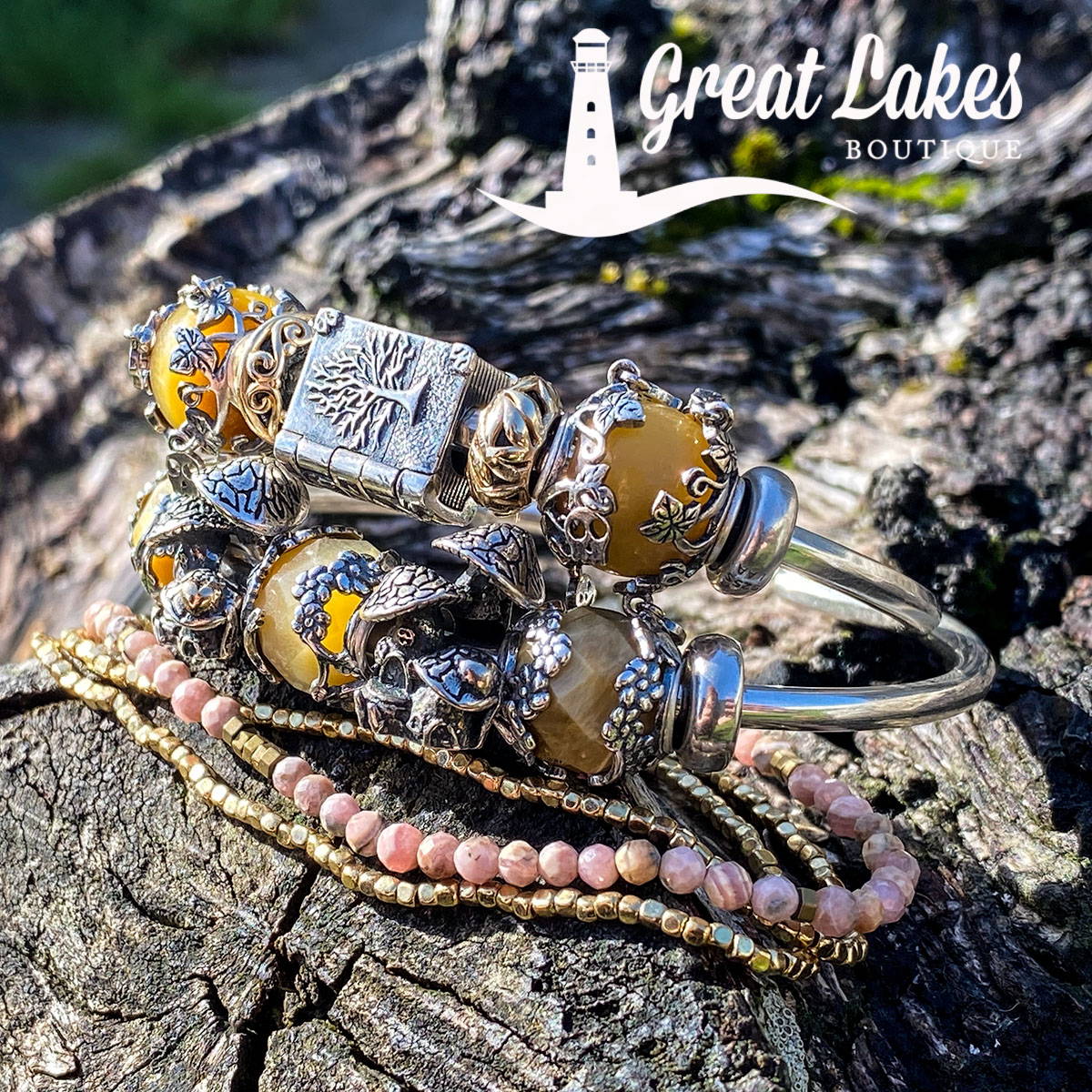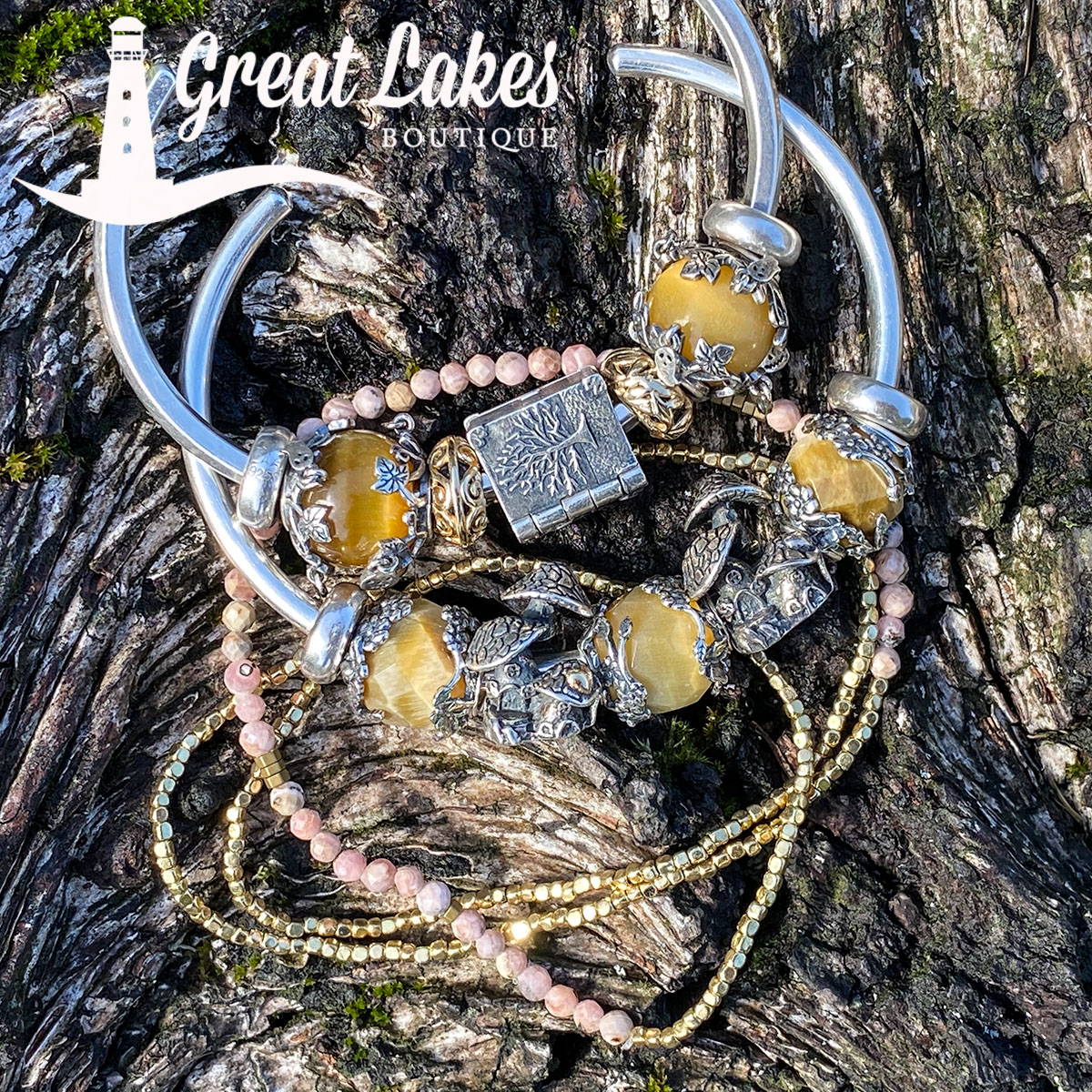 The rose quartz version of Summer Vines meanwhile looks perfect with Midsummer Night's Dream and Harvest. Please be aware we're low on stock of both of these designs and neither will be restocked. There's six Harvest left and just ten Midsummer Night's Dream in silver. Yesterday and today we've spent a little time regrouping and rephotographing the decorative core stock to give you an easier time browsing and a more accurate overview of the remaining stock.
Sacred Lake was also relisted and there's just eight of those now.